Decorated Life is reader-supported. When you buy through links on our site, we may earn an affiliate commission. Learn More
19 Rustic Living Room Wall Decor Ideas
There's something about a rustic living room that's incredibly relaxing.
Maybe it's the mix of natural materials, the use of comfy furniture, or the fire burning on a cold night. Either way, these rooms are packed full of nature-inspired items and organic textures for a gorgeous look.
If you're working on your living room and need wall decor, try any of these 19 ideas for a cozy, rustic space.
Adorn Your Walls with an Antler Set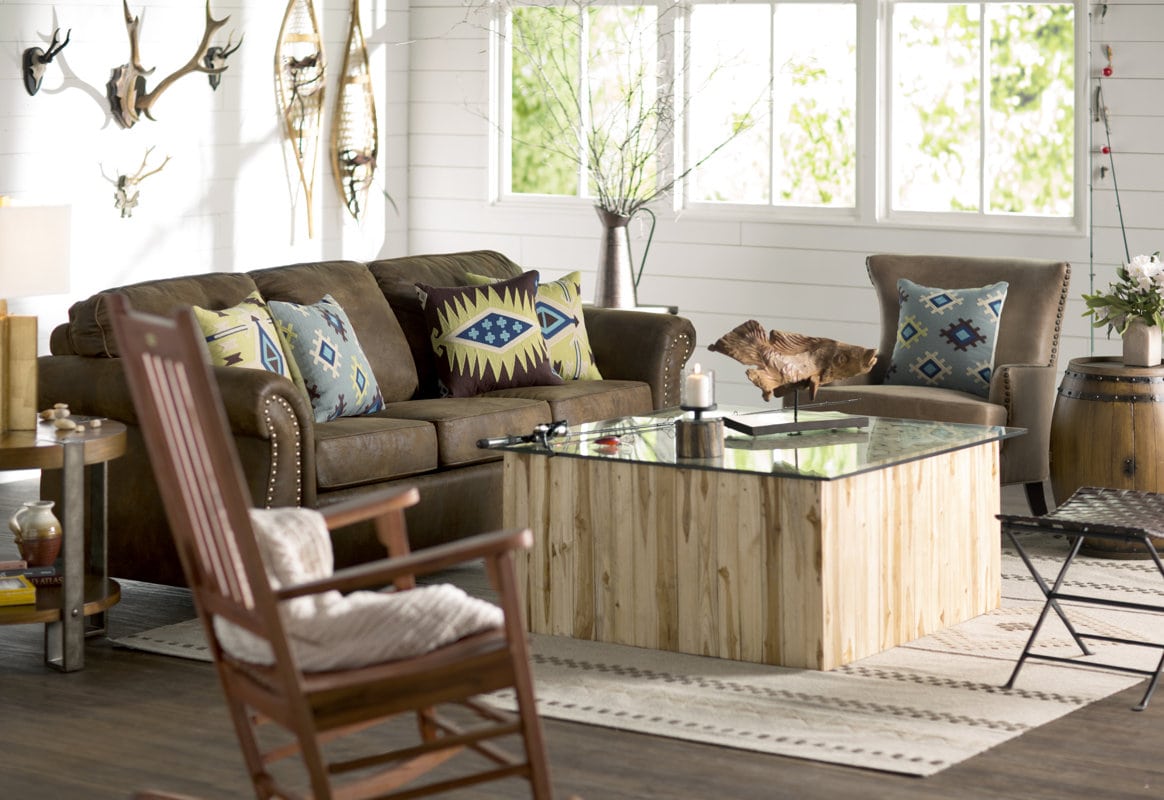 Antlers are synonymous with rustic style. So, if you don't have any real deer antlers to display, you can purchase a set like this to go on your walls.
This set from Wayfair comes with three mounted antlers. This would look great over your sofa, in a collage, or over the tv.
Display a Set of Rustic Mirrors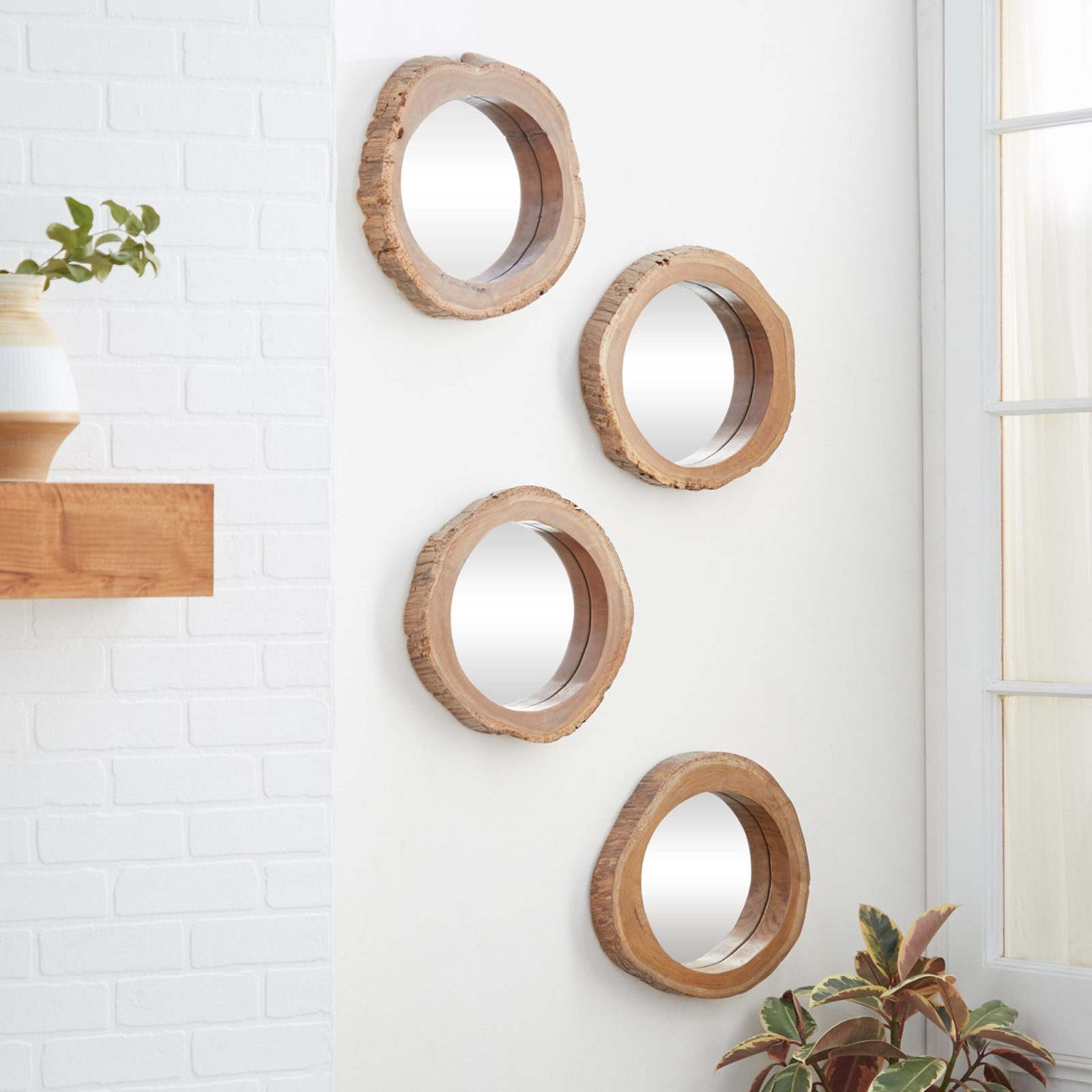 Mirrors work perfectly in a rustic space, especially a set with wood frames like these.
These mirrors can work for a modern or old-school-style rustic room. They come in a set of four, so you can arrange them like pictured above or include them in a large wall collage. You could even break up the group and place them in different rooms.
Fill A Big Space with Teak Wood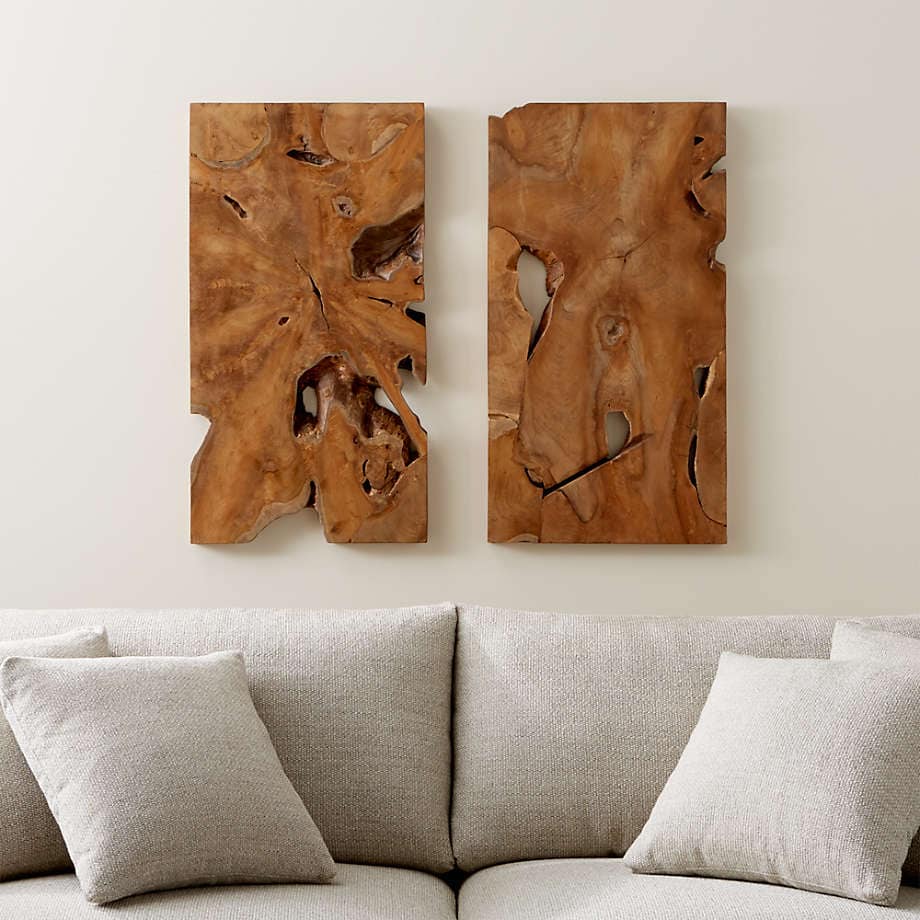 If you have a lot of space to fill, like above a couch or on an empty wall, consider large rustic wall decor for the living room. A great option is this two-piece set of teak wood.
The variation in this wood makes it look like nature's art. Each piece is left unfinished except for a light sanding – this means every set will be unique and darken over time.
Install Floating Wall Shelves
If you want some shelves in your living room, try these rustic floating wood shelves from Urban Outfitters.
You can find these in three different sizes and two different colors, including brown and natural. And since these shelves come individually, you can buy as many or as few as you need for your living room.
Create a Layered Look with Prints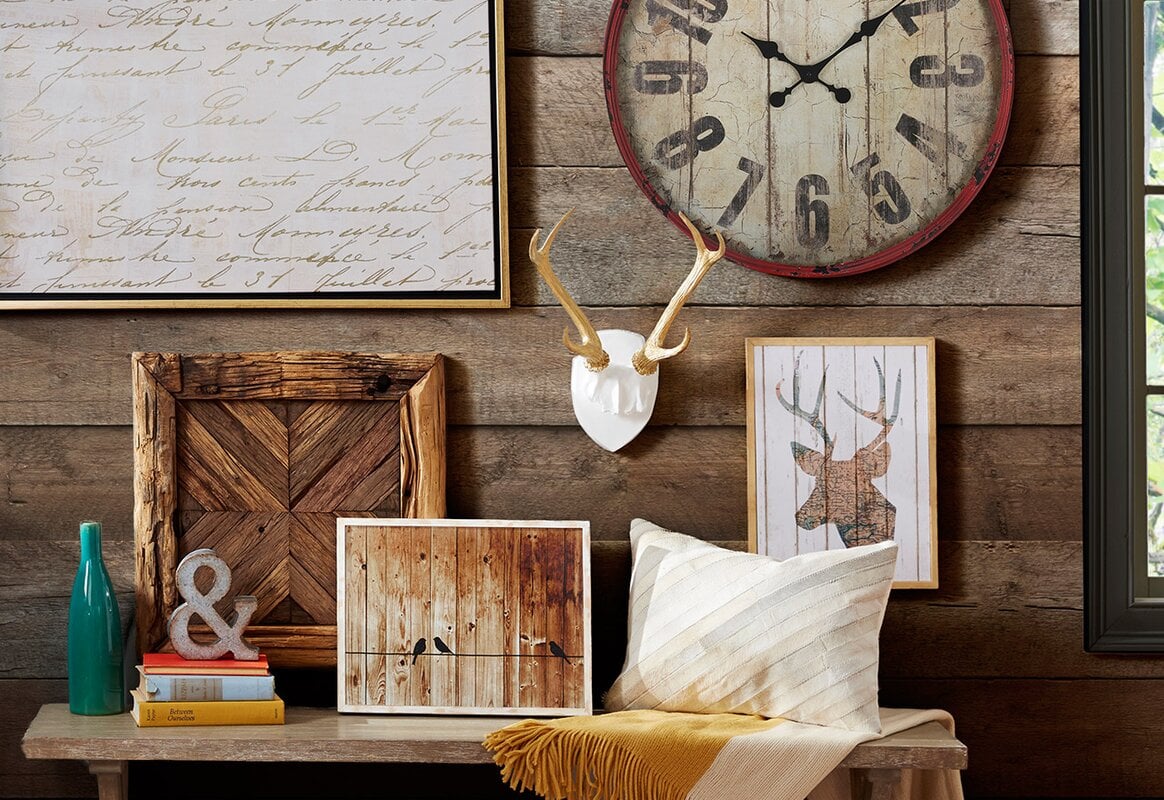 If you're looking for rustic wall art for the living room, try creating a collage like this. You can start by hanging some items you already have on the wall and then add in prints.
Top contenders for your collage are rustic clocks, deer antlers, wildlife photos, and wood pieces. You can layer these all together for a very textured, interesting look.
Hang a Faux Bull Skull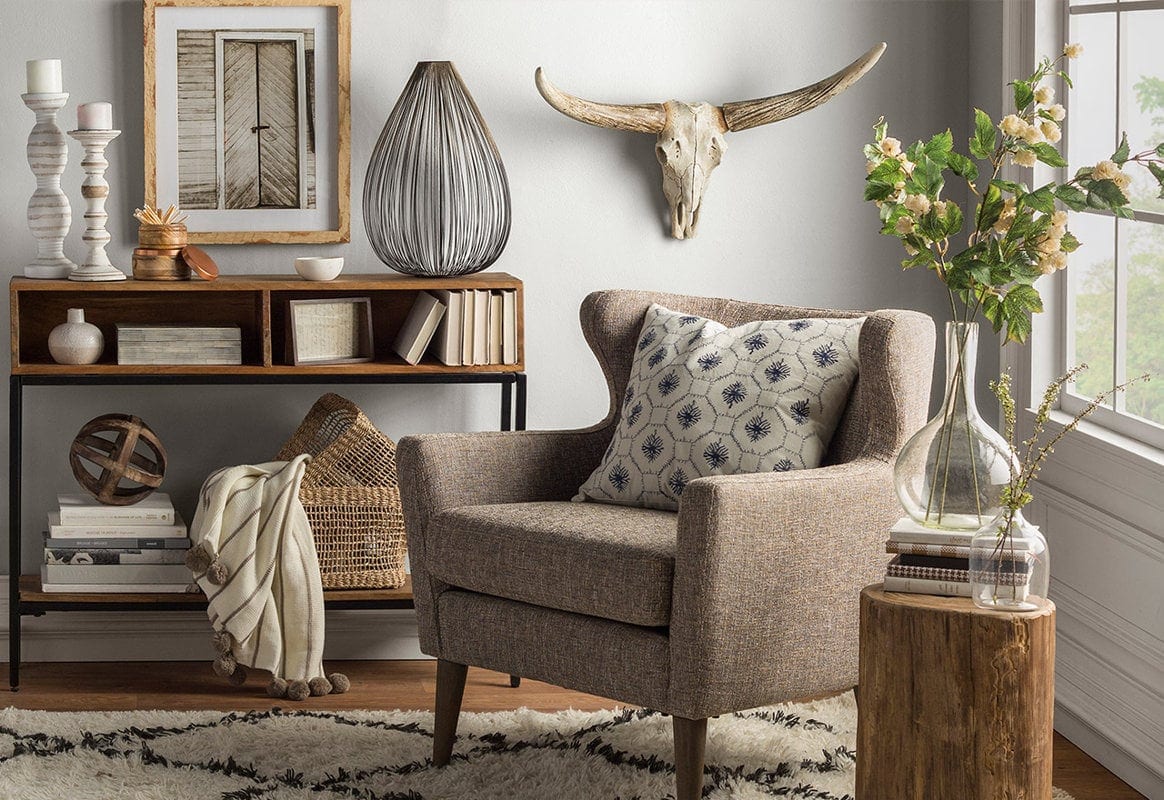 Faux bull skulls work well in any rustic room, no matter the color scheme. In warm, wood-heavy rooms, they add to the look, and in cooler-colored rooms, they offer contrast.
You can use a faux skull like this to fill in a small empty space. You could also use it as part of a larger design.
Bring in a Large Rustic Wall Clock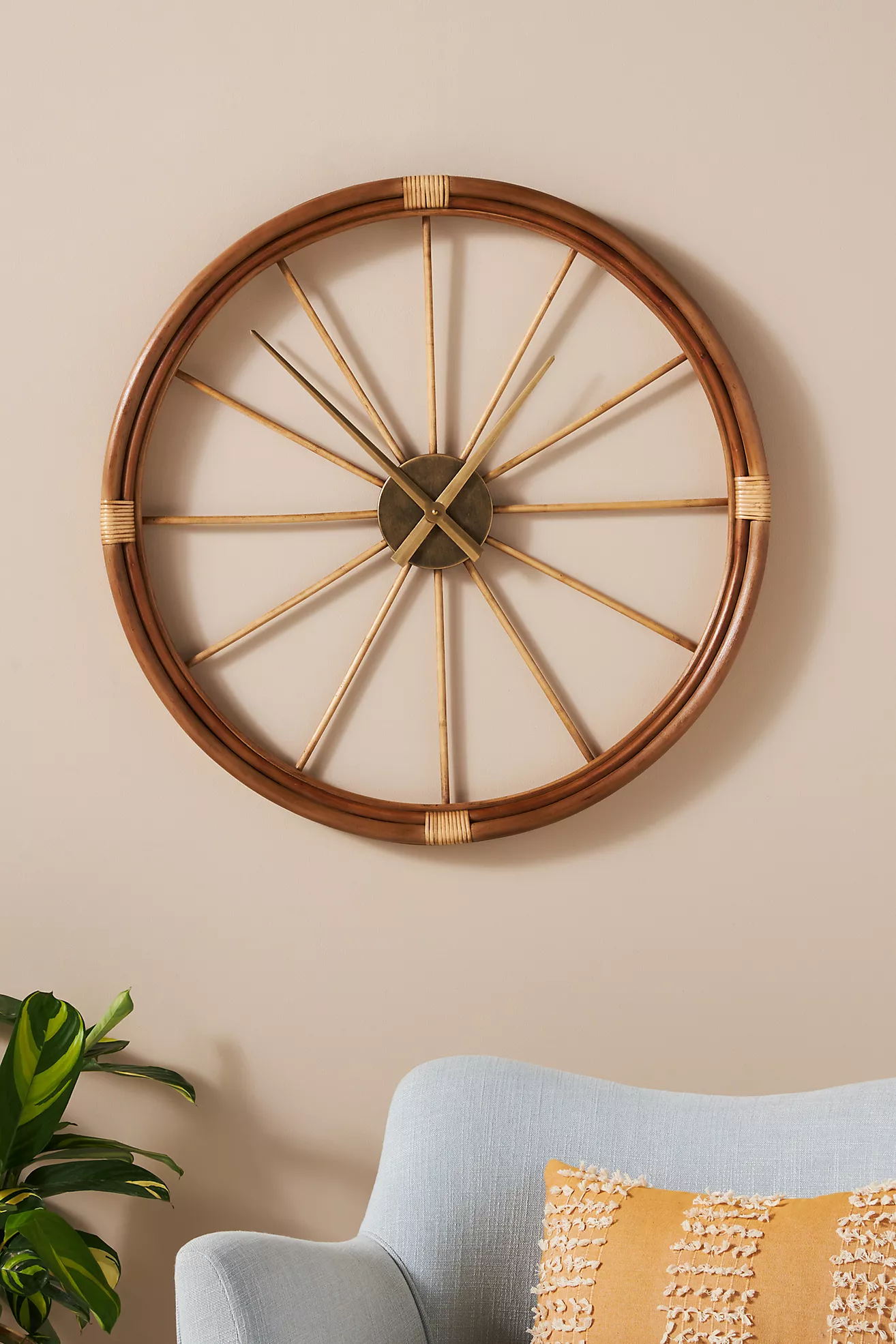 There are many large wall clocks to choose from, but this is my top pick if you're looking for modern rustic wall decor ideas.
This clock from Anthropologie is rattan with gold metal accents. It takes the shape of a wagon wheel but still manages to look modern.
Pay Tribute to Your Favorite Animals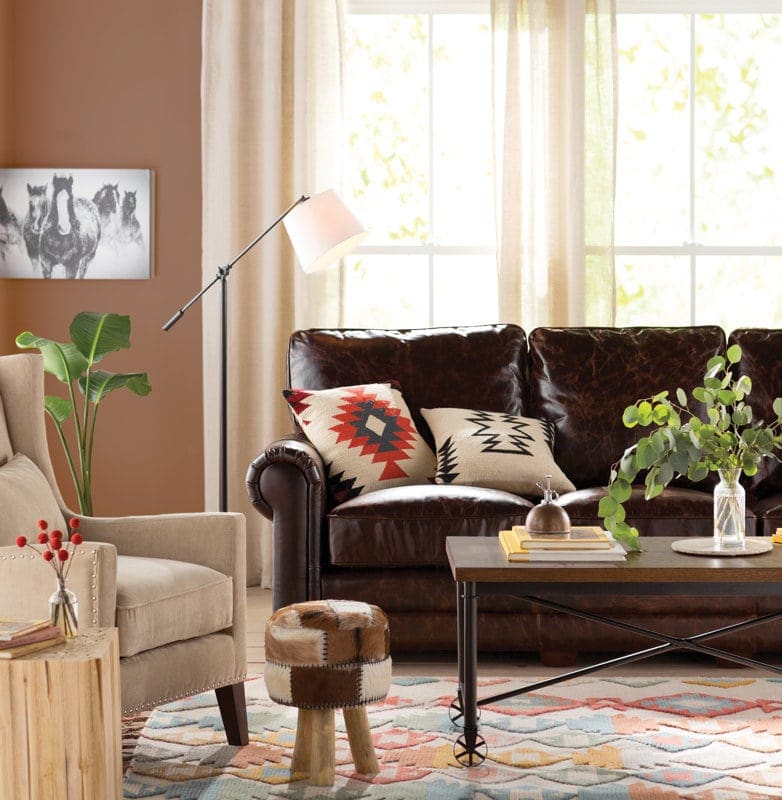 Rustic living rooms are the perfect spaces to show off your favorite animals. So whether that animal is a dog or a horse, you can find a canvas or painting to hang on your wall.
I like the horse canvas print for western type rustic rooms. Other animals that work great include cows, pigs, and farm dogs.
Frame a Giant Vintage Map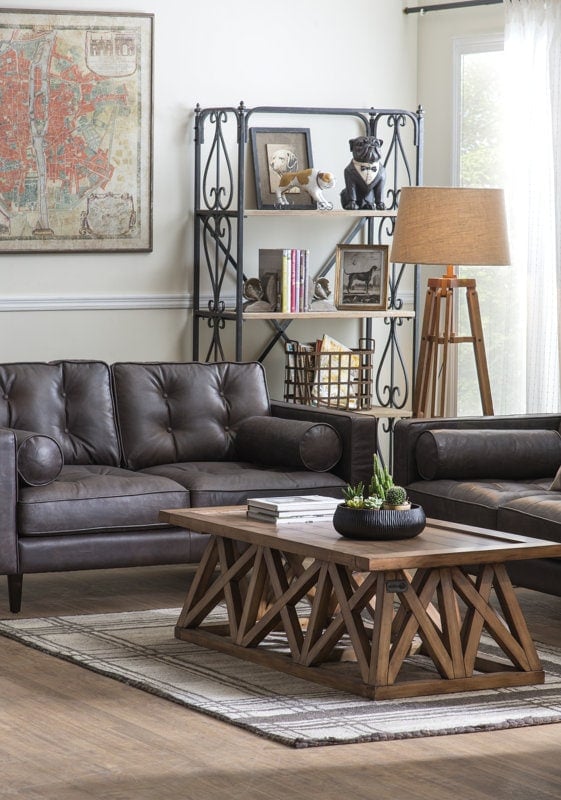 Old maps, especially those that give the appearance of being worn, are perfect for filling up a lot of wall space.
To get this look, find a map of your state, city, or even somewhere you have traveled. Then, put it in a rustic wooden or gold frame and hang it on the wall.
Put a Large Mirror on the Wall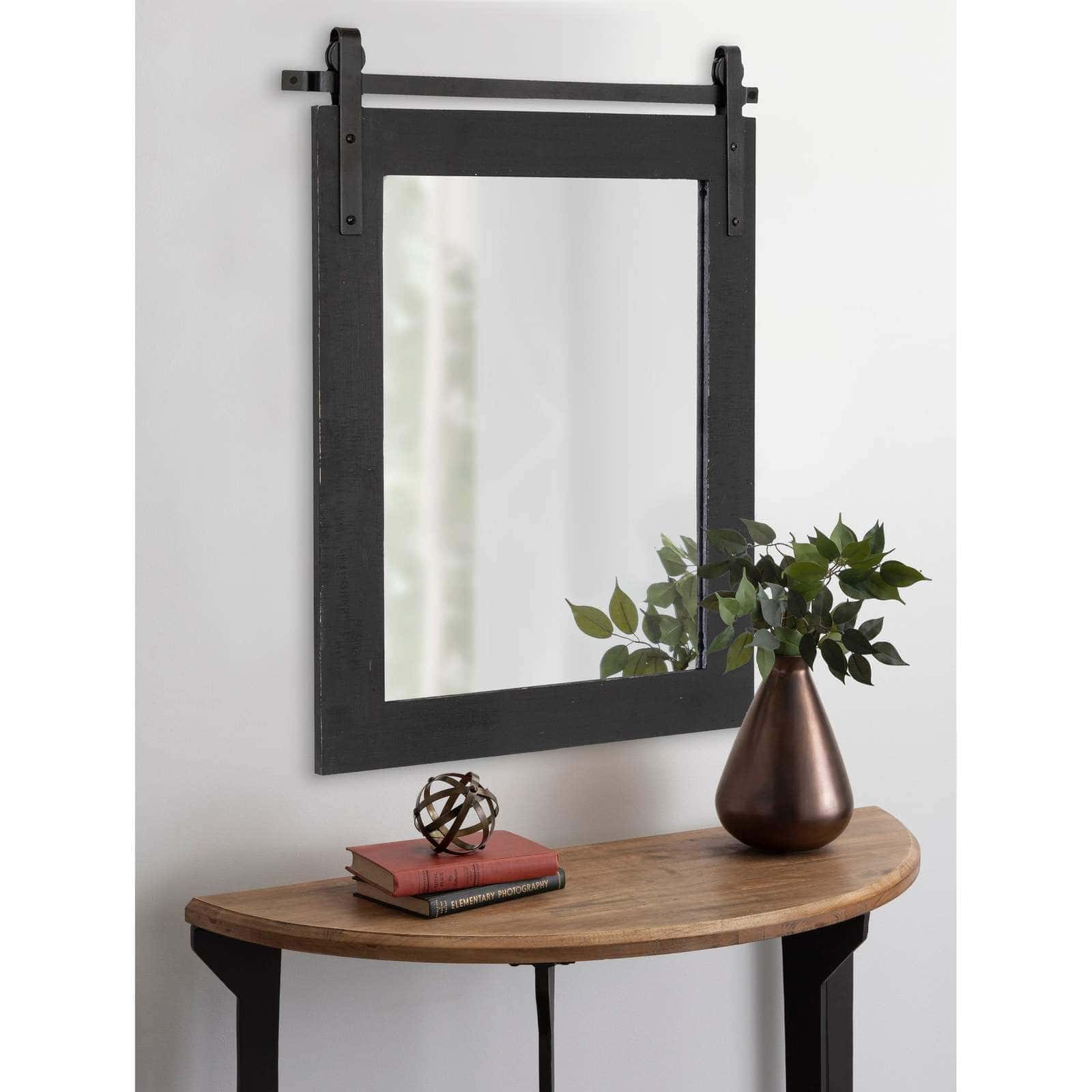 Mirrors are great as living room decor, especially in small rooms. If you like the rustic look, try one like this from Overstock.
This mirror has barn door hardware attached to it for a farmhouse look. It comes in four colors: rustic brown, white, black, and gray.
Go Modern Rustic with Baby Fawn Prints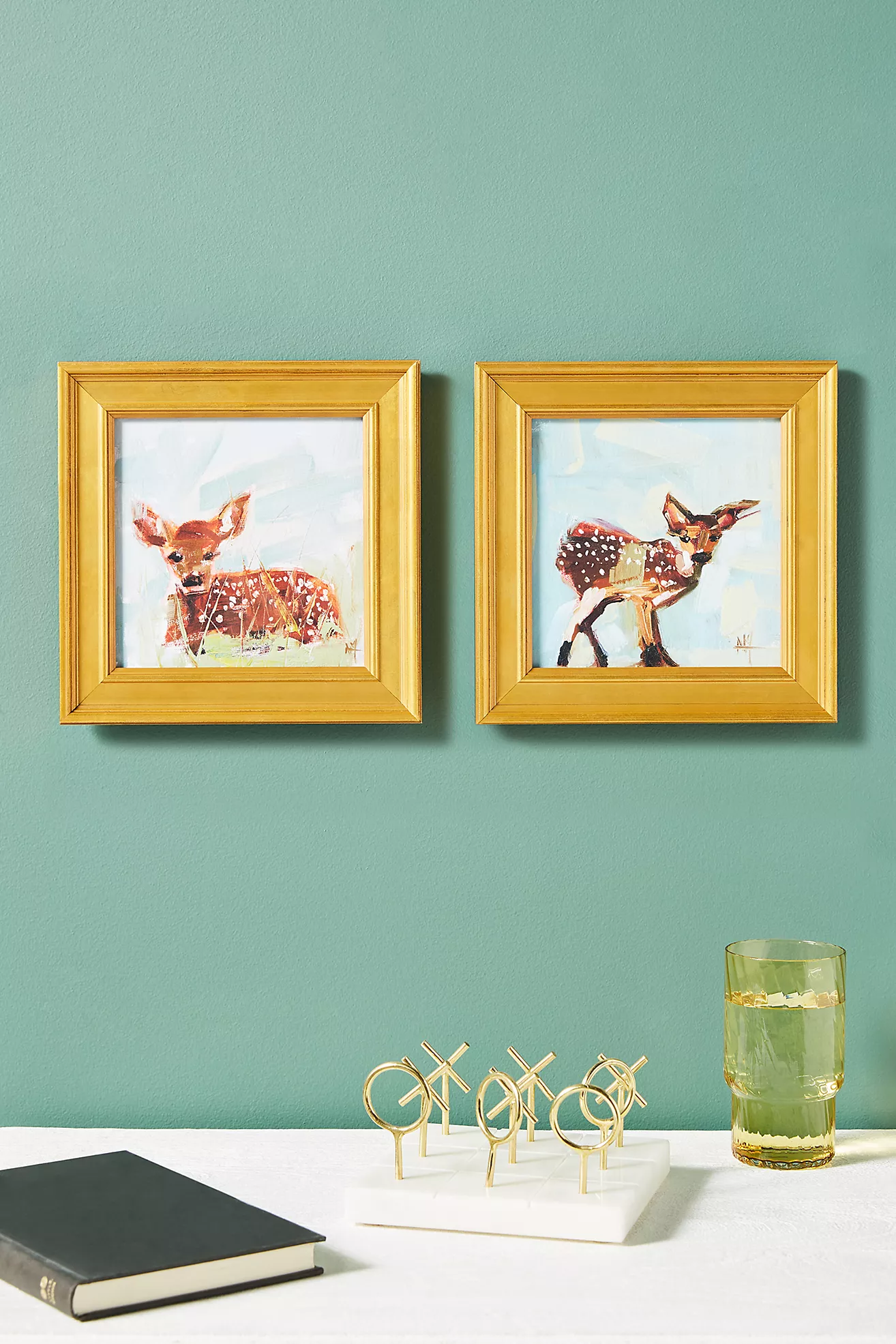 If you want to add a modern touch to your rustic living room, try prints and frames like these from Anthropologie.
These prints beautifully depict baby fawns in the wild, while the bright wooden frame adds a modern touch. You could mix these into a gallery wall or hang them by themselves.
Create a Mantel Effect Over Your Couch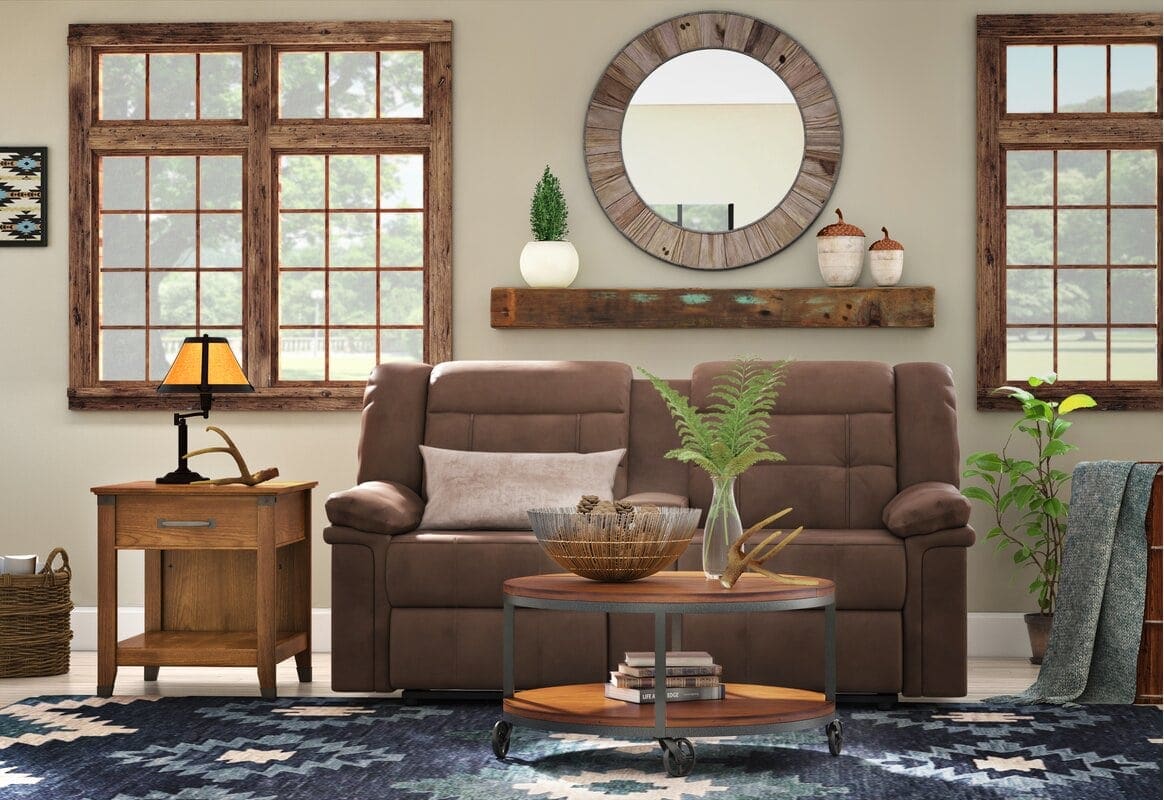 Floating shelves are great for the living room. If you love them, too, and want to kick the look up a notch, try a giant wooden floating shelf that resembles a fireplace mantel.
This shelf is solid pine and comes in seven different sizes. It has a very rustic look and is perfect for going above a couch or tv stand.
Look for Art that Mimics Nature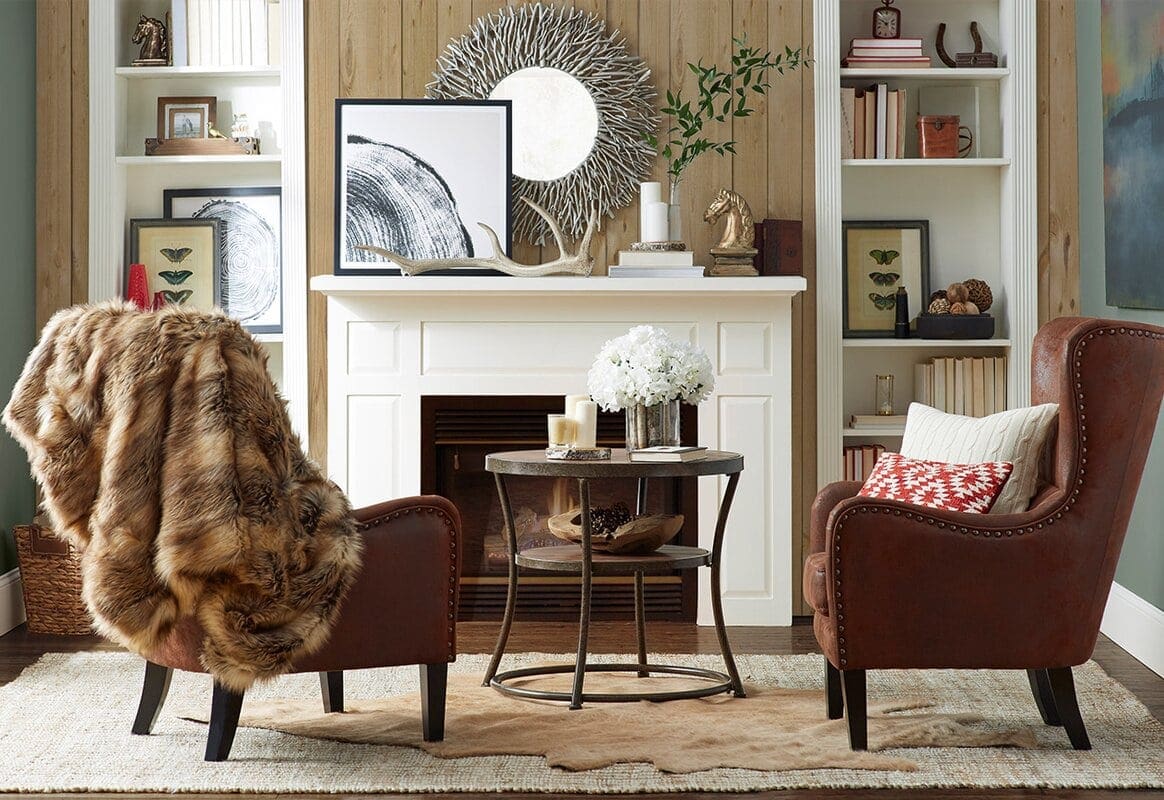 When you're looking for rustic wall art for the living room, try to find pieces that mimic nature. In this photo, you can see that the mirror looks like it has twigs coming out of it. When paired with a deer antler and a nature print, it provides a textured, layered effect.
There are several ways to achieve this look. But, as a general rule, at least some of your wall decor should look like you found it outside.
Add a Wall Sconce to Your Design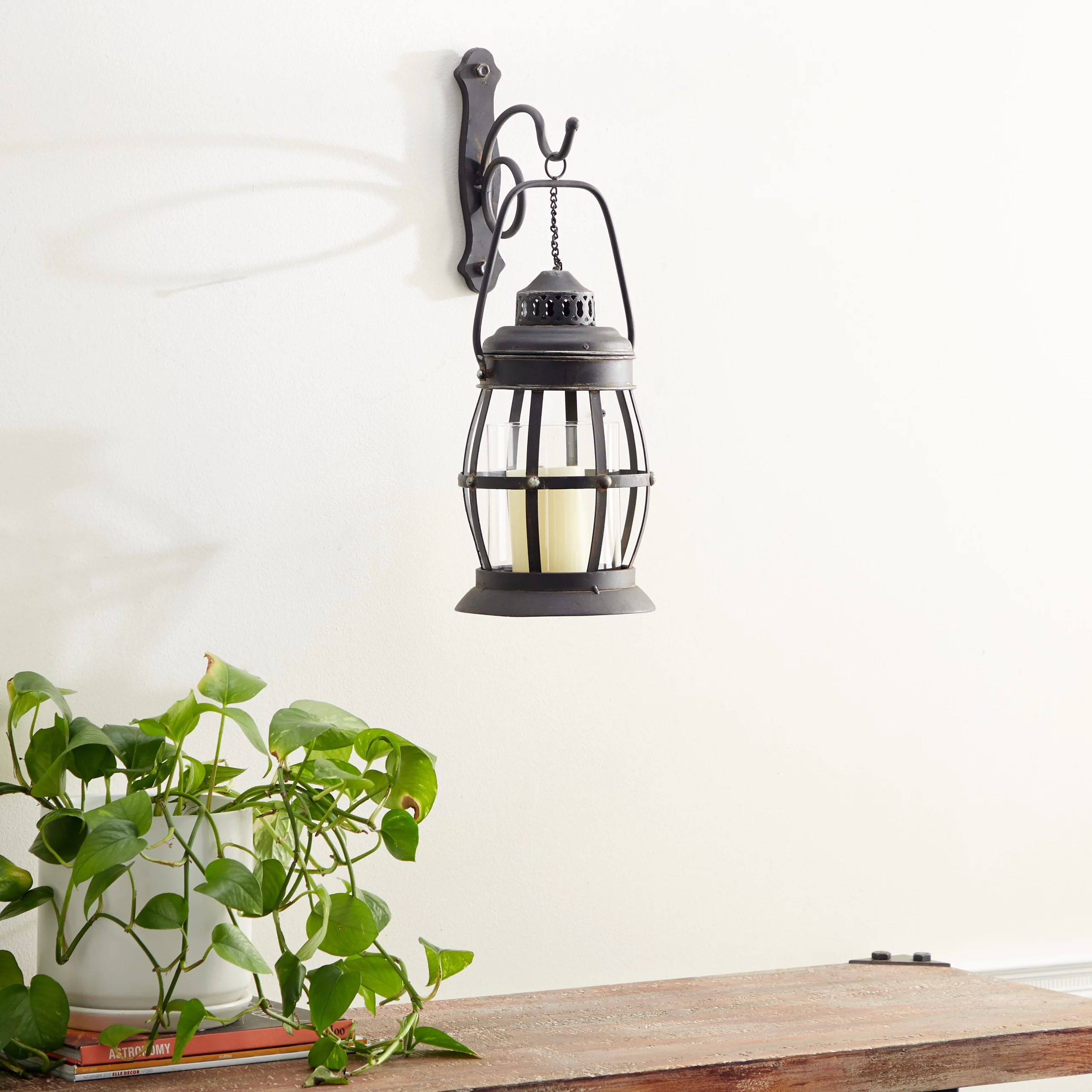 If you want to create some ambiance in your living room, consider adding rustic wall sconces.
These sconces from Overstock hold pillar candles, so you don't have to worry about wiring them into your electricity. Instead, you could use a regular pillar candle or a battery-operated one for a pretty effect at night.
Stack Your Favorite Prints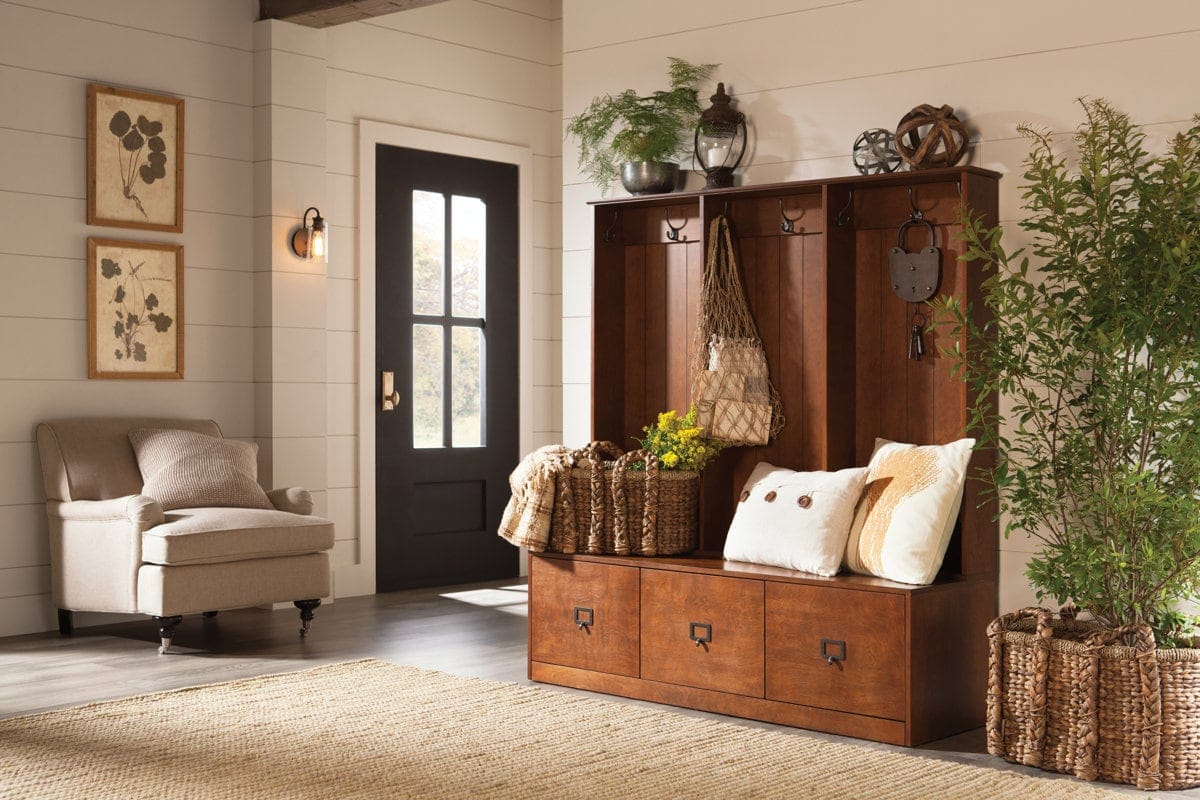 If you have tall ceilings in your living room, you probably have a lot of vertical space to fill. One great way to do so is by stacking your favorite art prints.
For a very clean and intentional look, do this with prints in the same frames. When prints are the same size, it helps them stack evenly on top of each other and gives off a very neat, tidy look.
Use Black and White Photos for a Neutral Color Scheme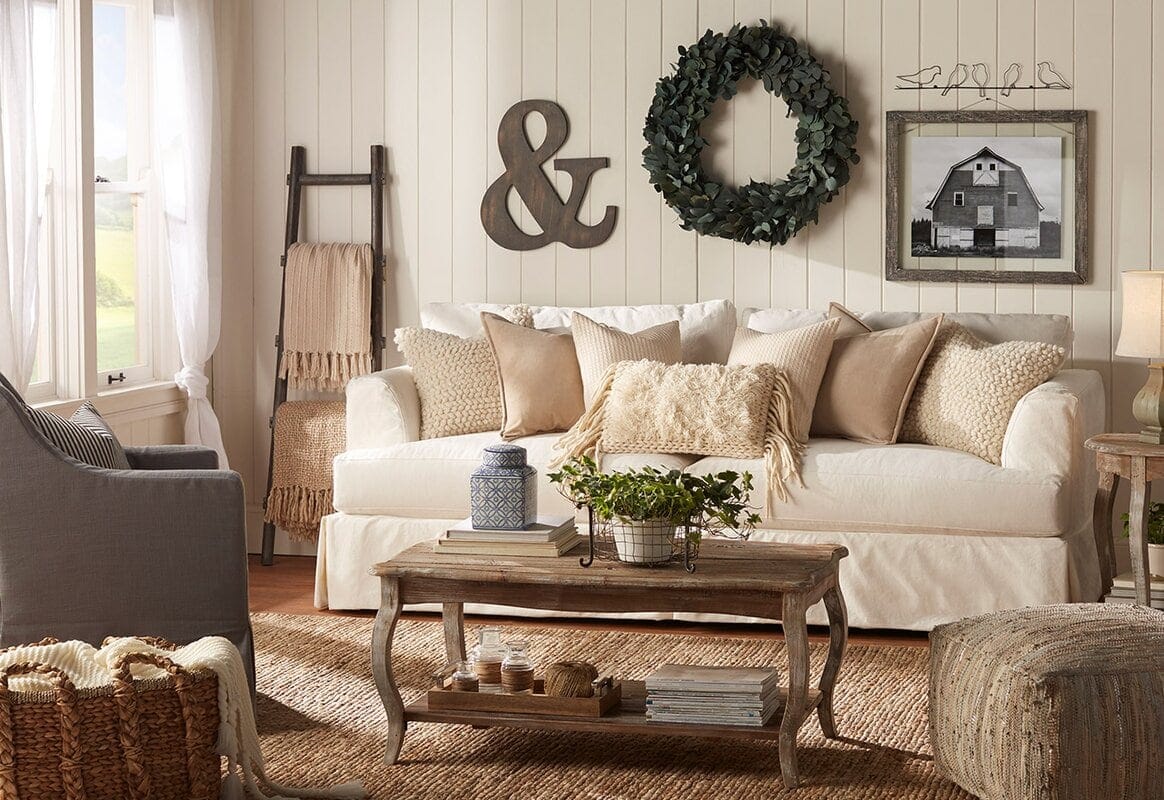 Since a lot of rustic decor contains natural items, doing a neutral color scheme is an attractive choice.
If you choose to go neutral and want the perfect artwork, try black and white prints. The print of a barn featured in this photo works perfectly. It ties in with a rustic scheme, and the frame adds plenty of texture.
Decorate with Marquee Letter Hooks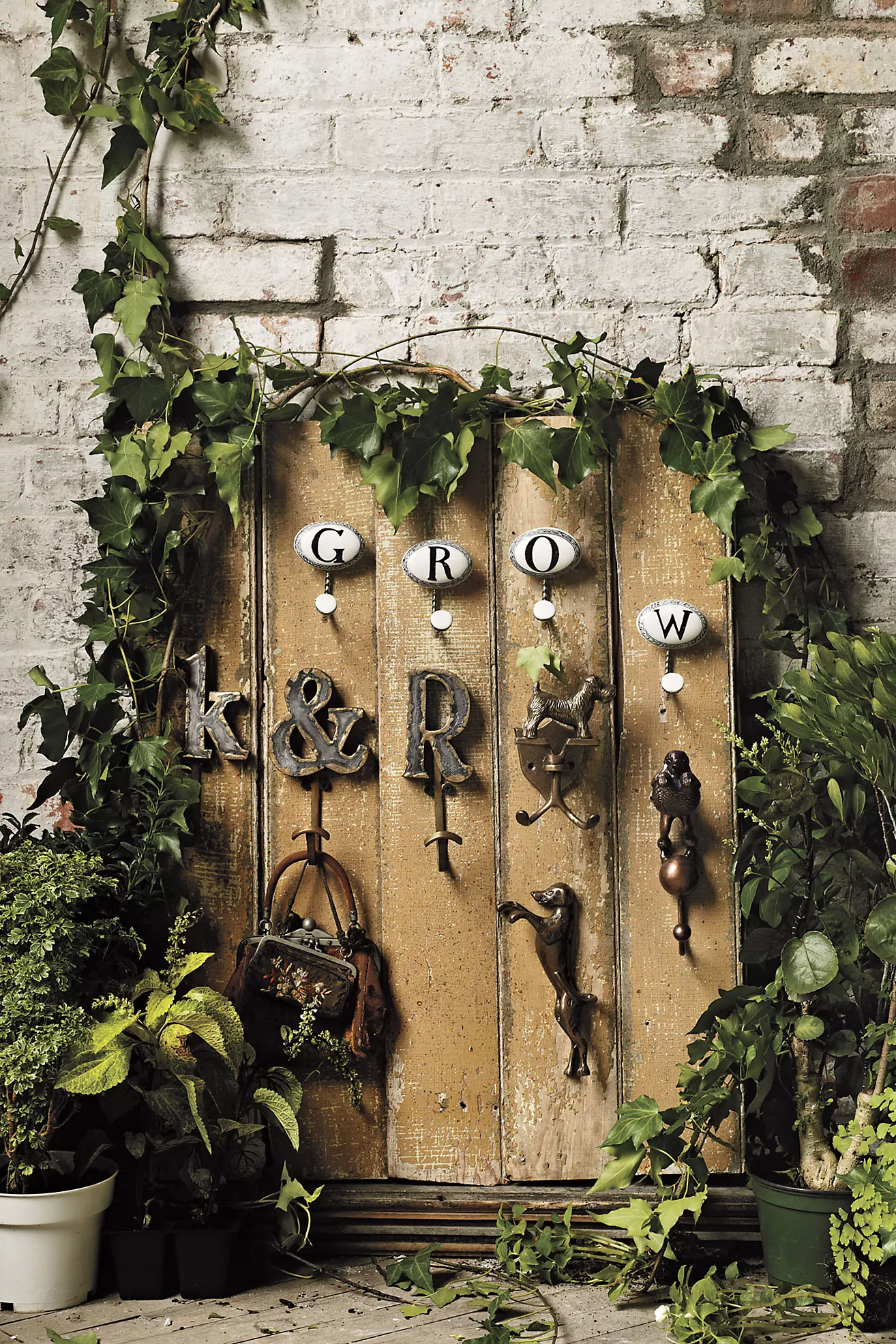 Marquee letter hooks have the perfect touch of rustic flair. And luckily, there's a lot you can do with them.
If you just need hooks to add your keys or coats in the living room, pick up a few of these with your initials. You could also make a sign out of wood like shown above.
Pick a Theme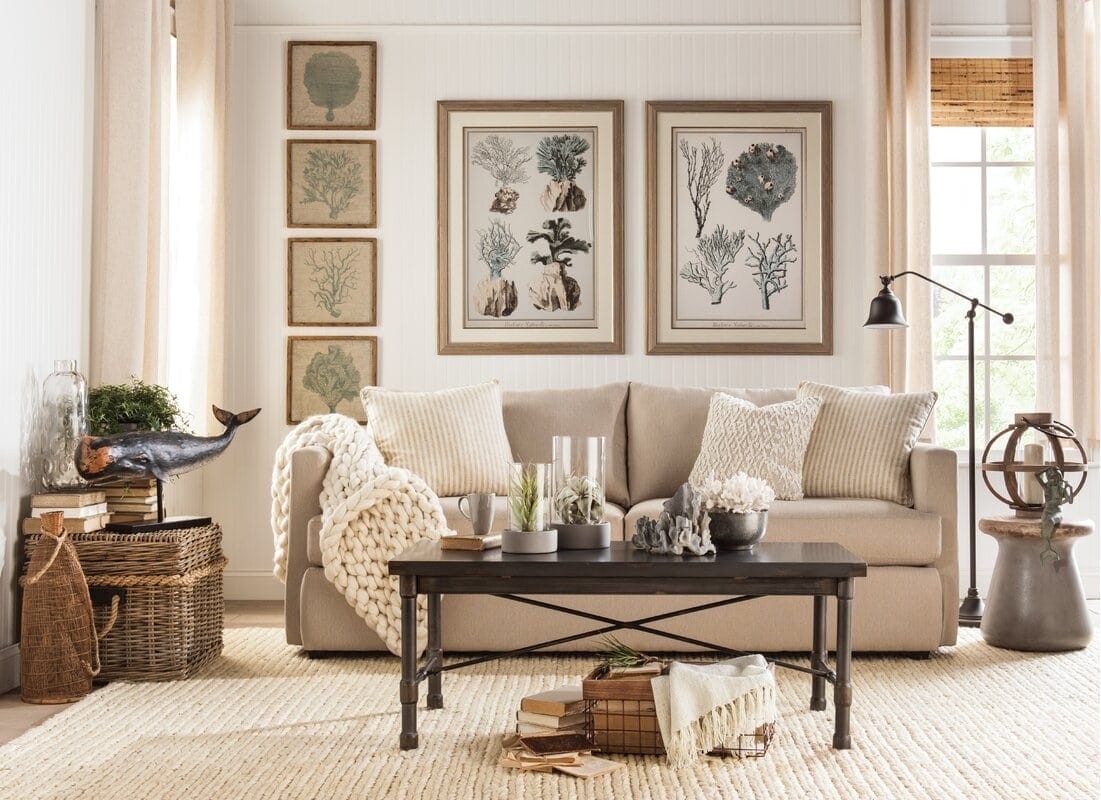 If you struggle with mixing and matching your wall decor, pick a theme. In this photo, the theme was trees and shrubbery, and as you can see, there are two different displays that work perfectly together.
Other theme ideas include animals, lakes, plants, or barns for a rustic room.
Fill Up Space with Large Wood Pieces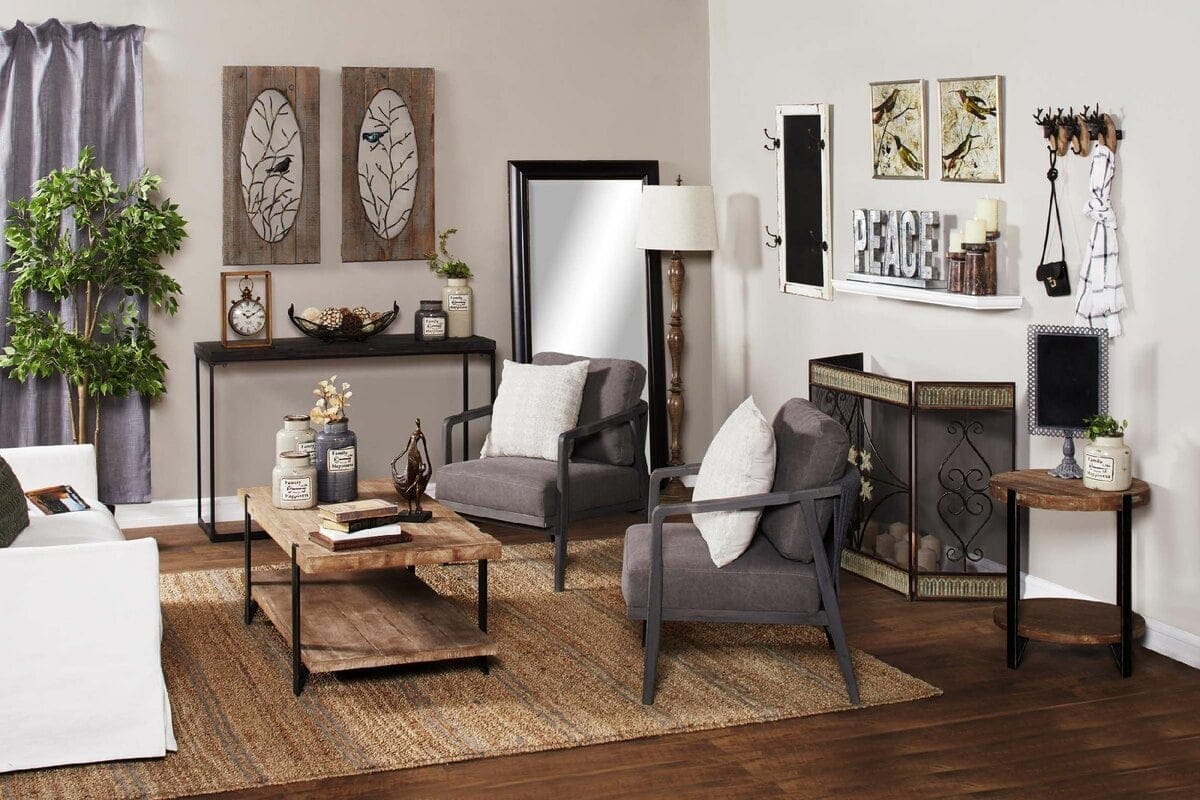 You can find a lot of rustic wall art made from wood. And it's an excellent choice for filling up large empty spaces.
In this photo, they used a set of metal and wood wall art to go above a console table. You can do something similar anywhere your wall looks a little too bare.
Final Thoughts
If you're looking for rustic wall decor for the living room, keep your focus on items you can find in nature. These items include deer antlers, faux animal skulls, wood pieces, and nature-inspired prints.
You can mix and match your decor or focus on one theme. Mix and matching provide a more organic look while choosing a theme offers a neat and tidy feel.