Decorated Life is reader-supported. When you buy through links on our site, we may earn an affiliate commission. Learn More
17 Bookcases and Bookshelves for Small Spaces
If you're an avid reader living in a small space, finding the perfect bookcase can be a challenge. After all, you want something big enough to house your reading collection but small enough to fit your space.
Luckily, even if you can't find the perfect standing piece, there are still some bookshelf ideas that can work.
Here are the best bookshelves for small spaces.
Combine Individual Pieces for a Custom Look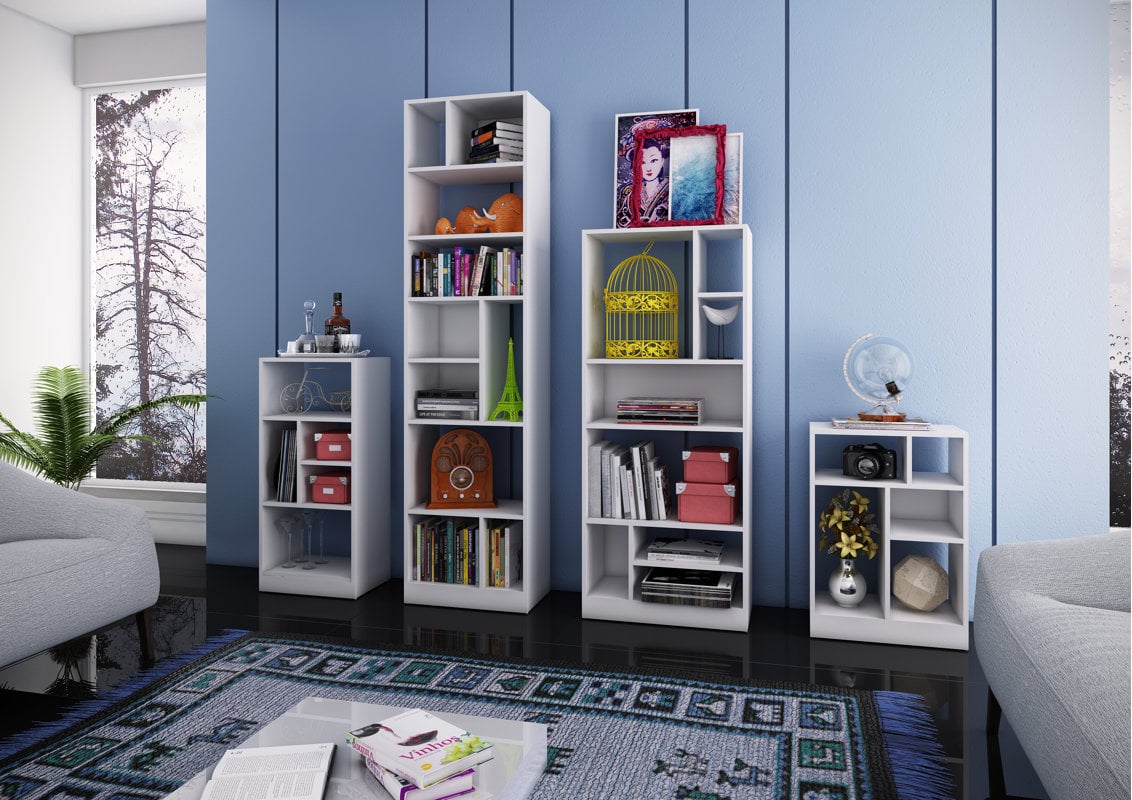 If you're working with a small space, it can be hard to find one big bookcase to fit. Instead, a better idea is to get smaller individual bookcases and create a custom look.
By doing this, you can position space-saving bookshelves together for a unique look. Plus, you can use a variation of heights to fill in awkward spaces.
Create the Perfect Height with Stackable Bookcases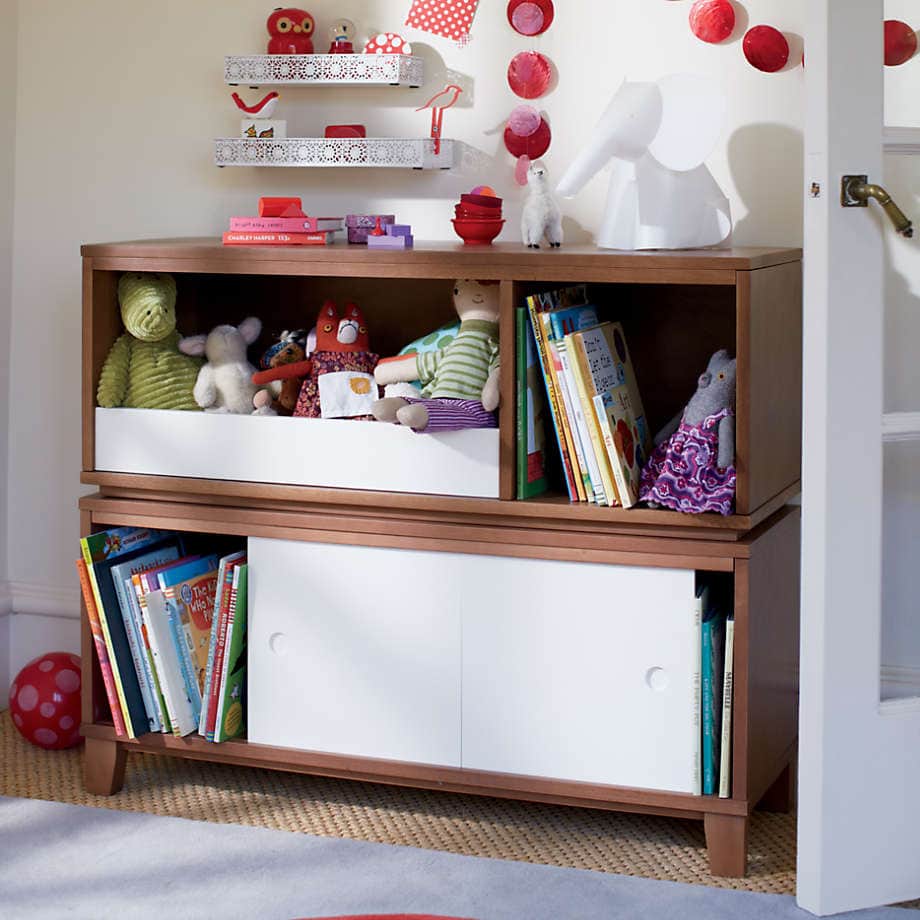 Is height an issue in your room? If so, choosing high-quality stackable bookcases can be a good solution.
While intended for a kid's room, these bookcases have a versatile finish that will look good anywhere. To fit your space, you can use one or stack up to three bookcases together.
Fit a Narrow Space with a Skinny Book Tower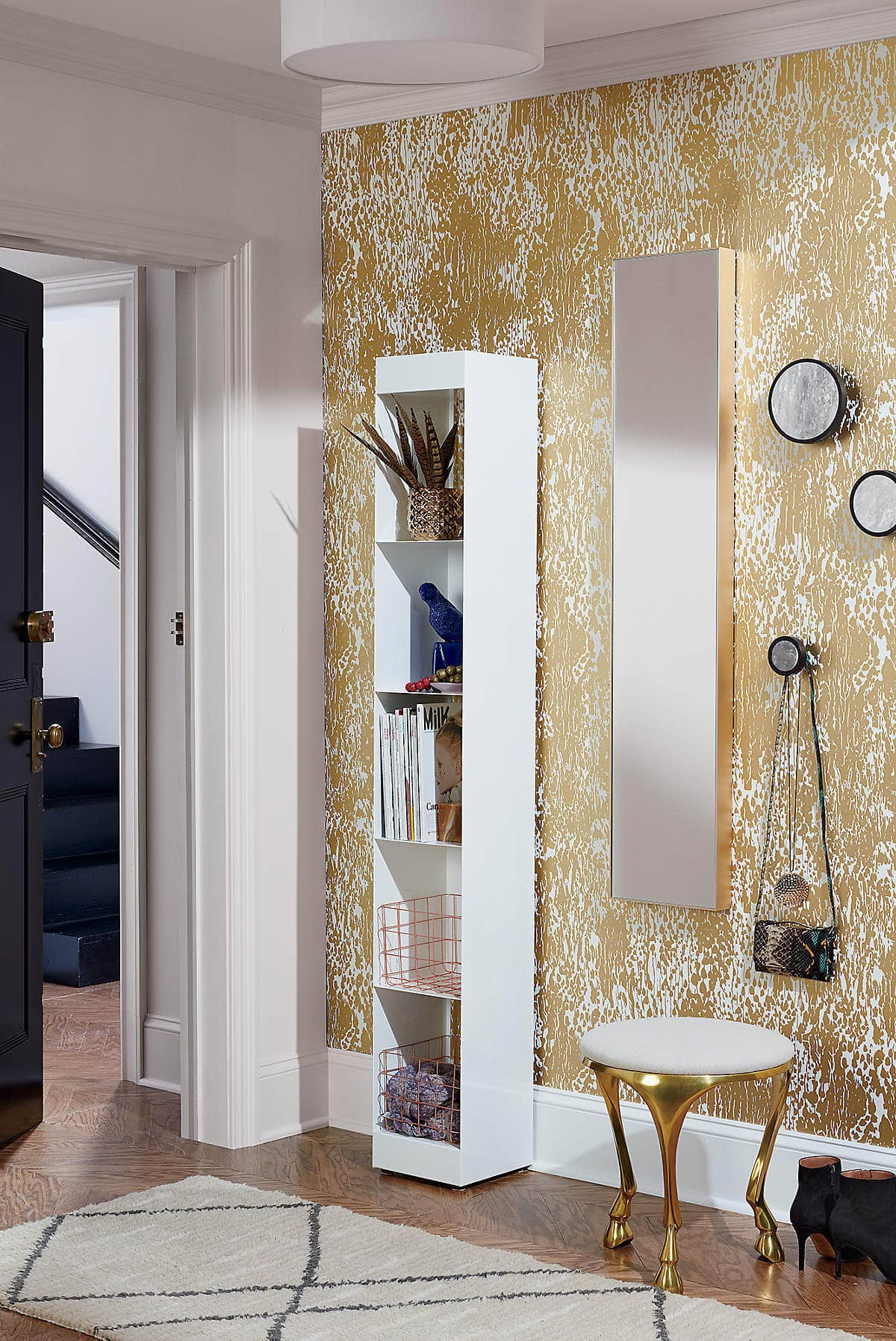 If you're trying to fit a narrow space in your home, opt for a tall skinny book tower.
This book tower from CB2 is only ten inches wide, making it one of the best narrow bookcases for small spaces. Since the bookcase goes up to 71 inches tall, there's still plenty of room to host your favorite books and magazines.
Try a Tower Shelf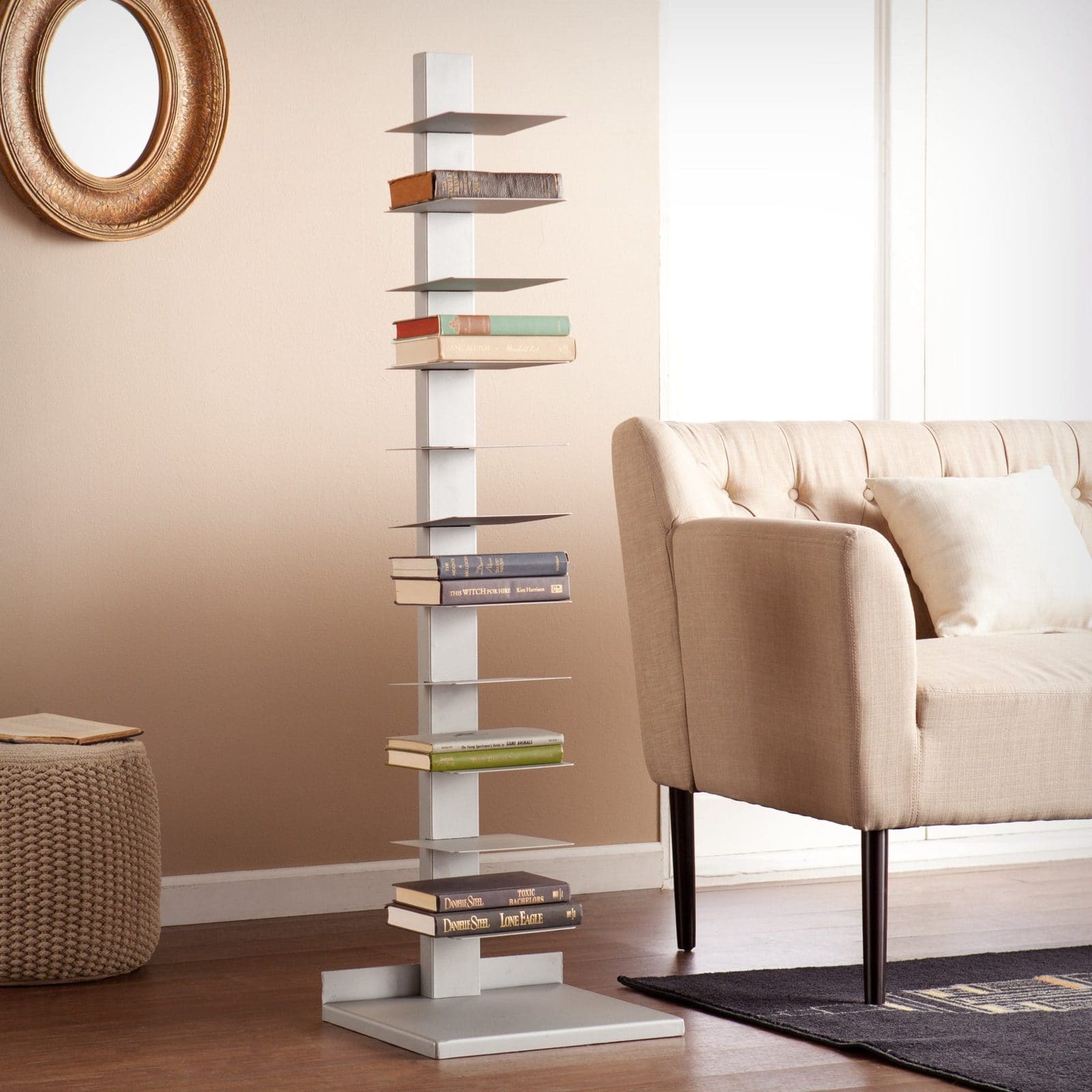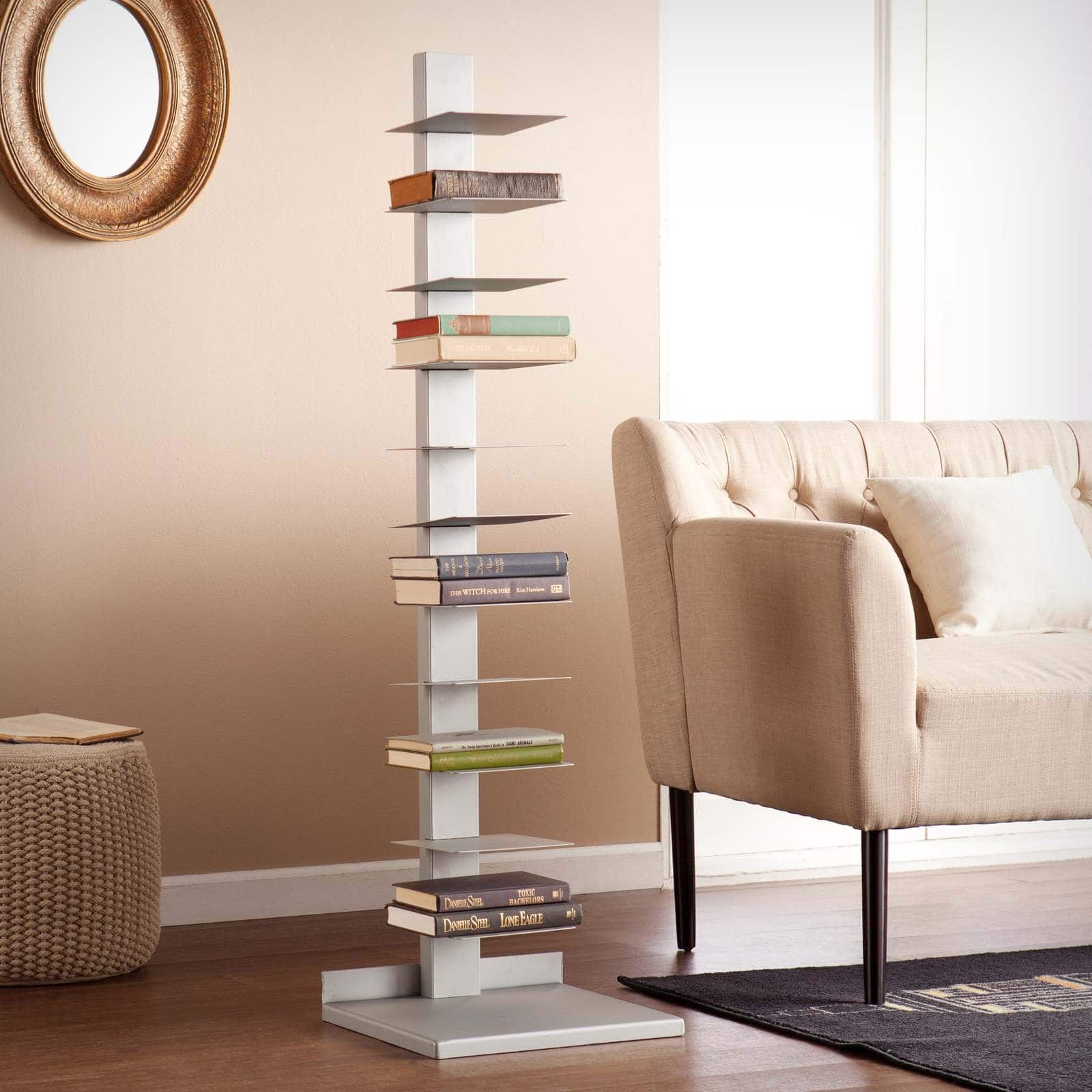 When you're trying to make the most of every square inch, a tower shelf can come into play.
This shelf is a little over 55 inches high, with 11 shelves spaced 4.5 inches apart. Since the tower is so compact, it's easy to fit just about anywhere. You can place this by your living room sofa or your bed, so you have easy access to your reading material.
Maximize Your Corner Space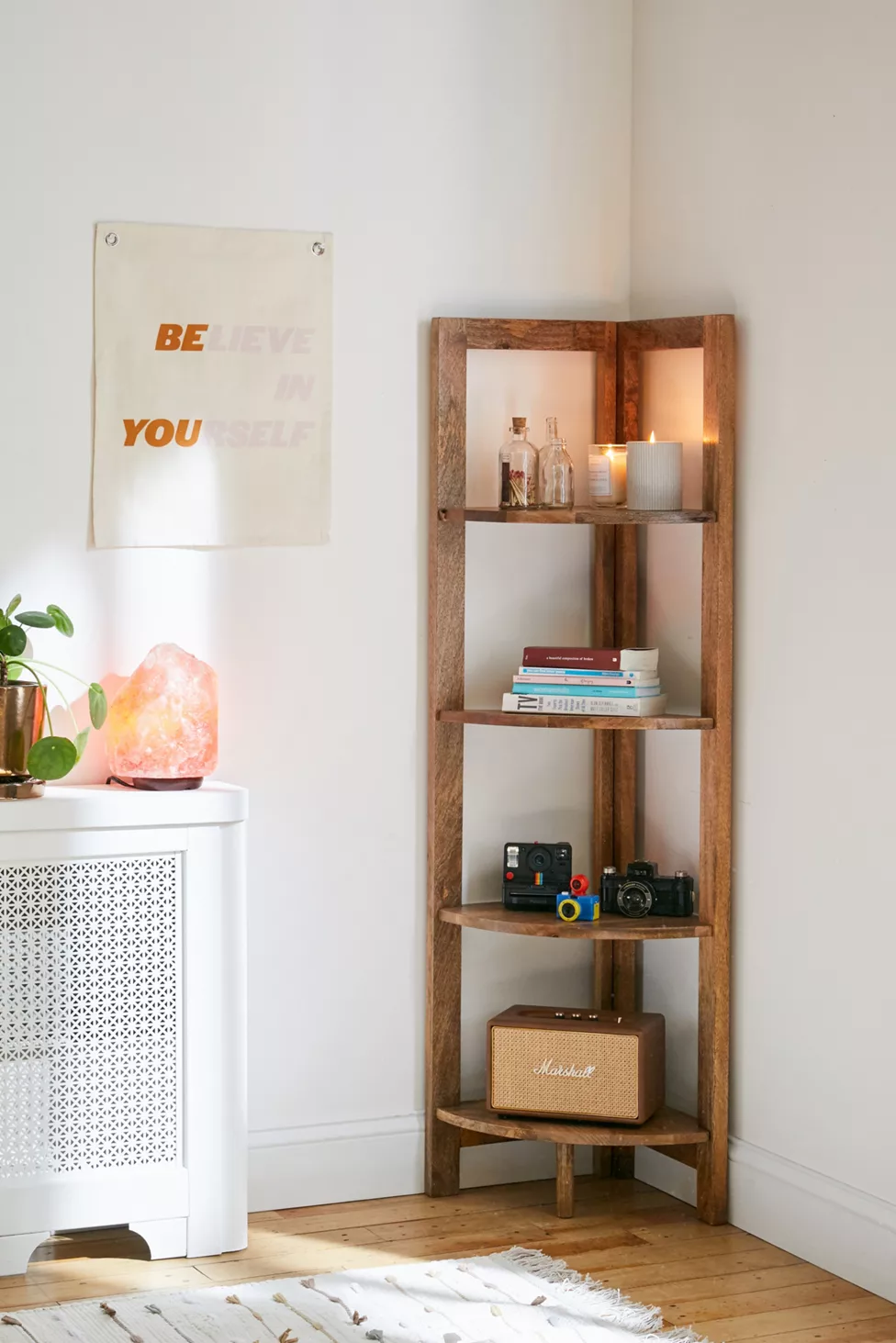 If you feel like you have no room for a decent shelf, a small bookcase that fits in a corner is the ultimate solution.
This corner shelf from Urban Outfitters comes in a natural rustic wood grain. It stands 56 inches with four shelves – enough to hold a medium-sized book collection.
Go Multifunctional with a Console Table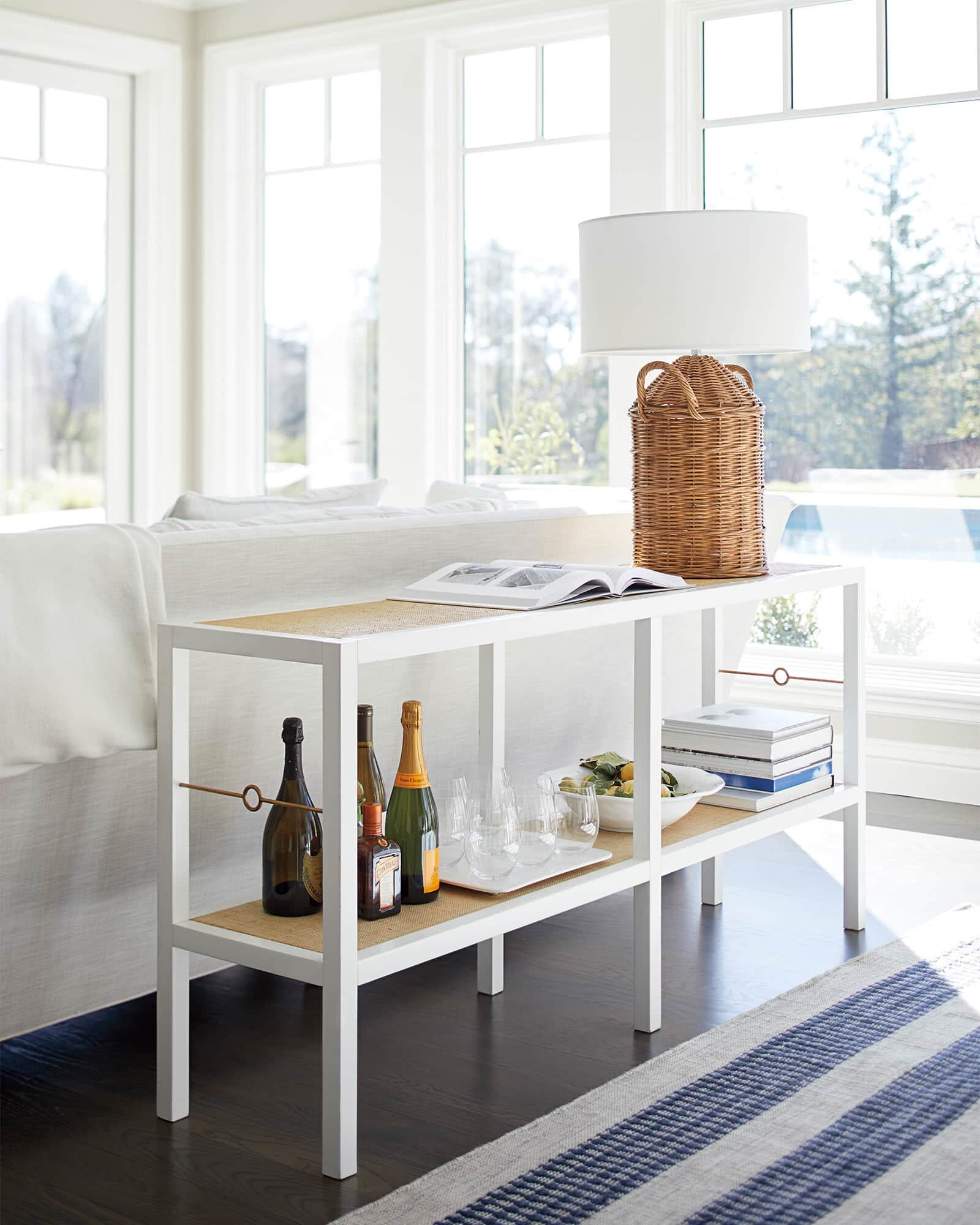 Your bookshelf doesn't have to be just a bookshelf. Instead, it can be a piece of multifunctional furniture like a console table.
On this console table, you have plenty of room to store your books on the bottom shelf. Then, you can use the top shelf for a lamp and a place to put your drinks. Console tables are the perfect solution if you have a long narrow space.
Pick a Show-Stopping Piece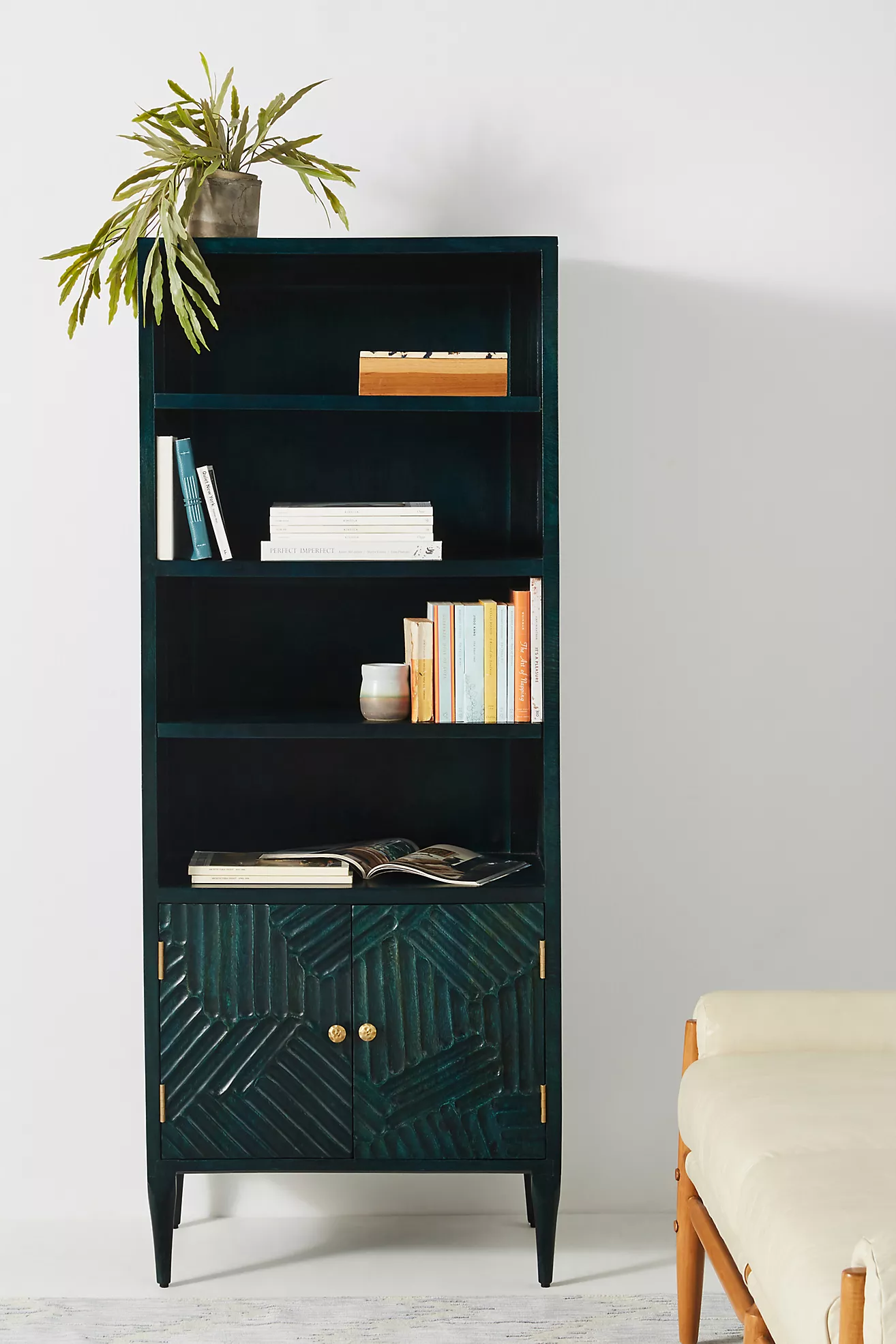 If you want your bookshelf to be every bit as pretty as it is practical, try something like this.
This bookshelf from Anthropologie is a hand-carved tropical hardwood. It measures 26 inches wide, so it's great for small to medium-sized spaces. In the cabinet section, there is one shelf and one cord escape.
Try a Small Bookcase Ladder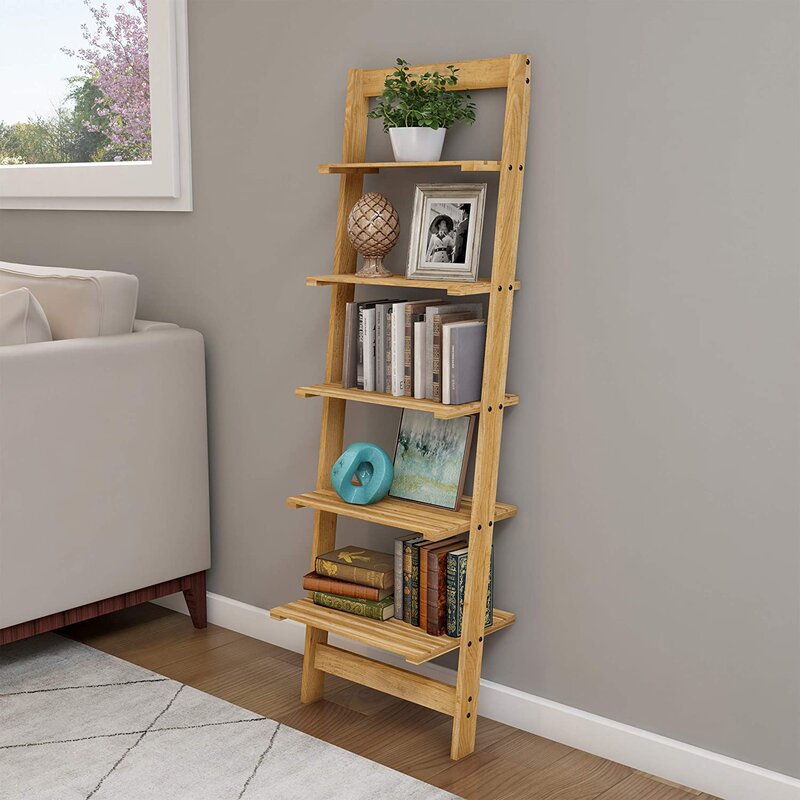 One interesting take on the traditional bookcase is the ladder shelf. You can find shelves like this in all sizes, including this small space bookcase.
This ladder from Wayfair comes in three colors, including oak, cherry, and walnut. It measures 50 inches high, 16.2 inches wide, and 11.5 inches deep.
Display Your Favorite Reads with a Mini Bookshelf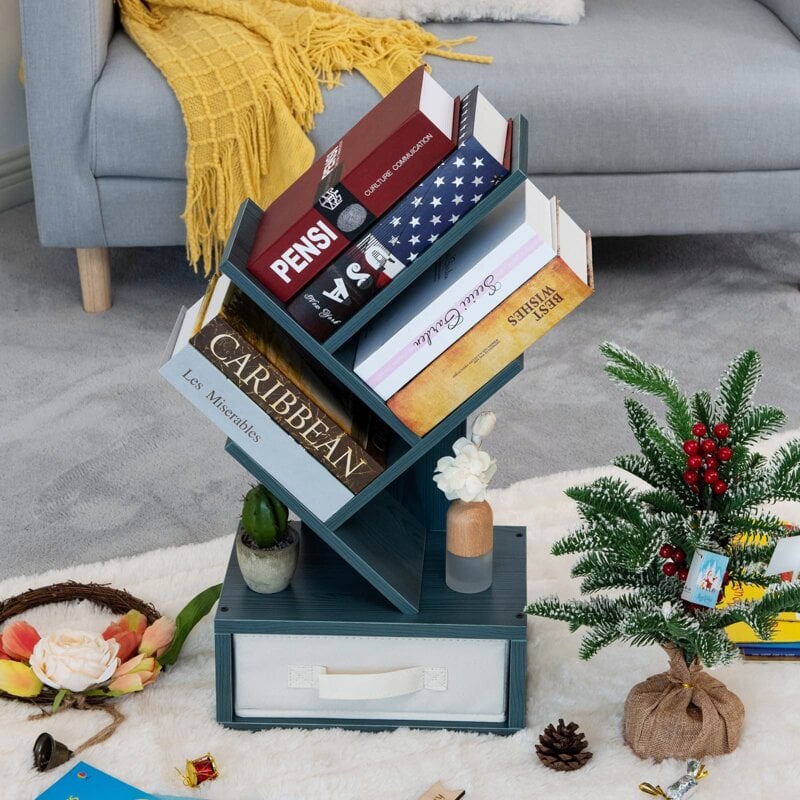 If you're looking for the ultimate tiny bookshelf, we've found it for you. This miniature geometric bookcase is perfect for showing off your favorite reads.
You can set this on a coffee table, nightstand, or kitchen table. It comes in blue and beige and features a small pull-out drawer. This also makes an excellent gift for that hard-to-buy person in your life.
Use a Short, Three-Shelf System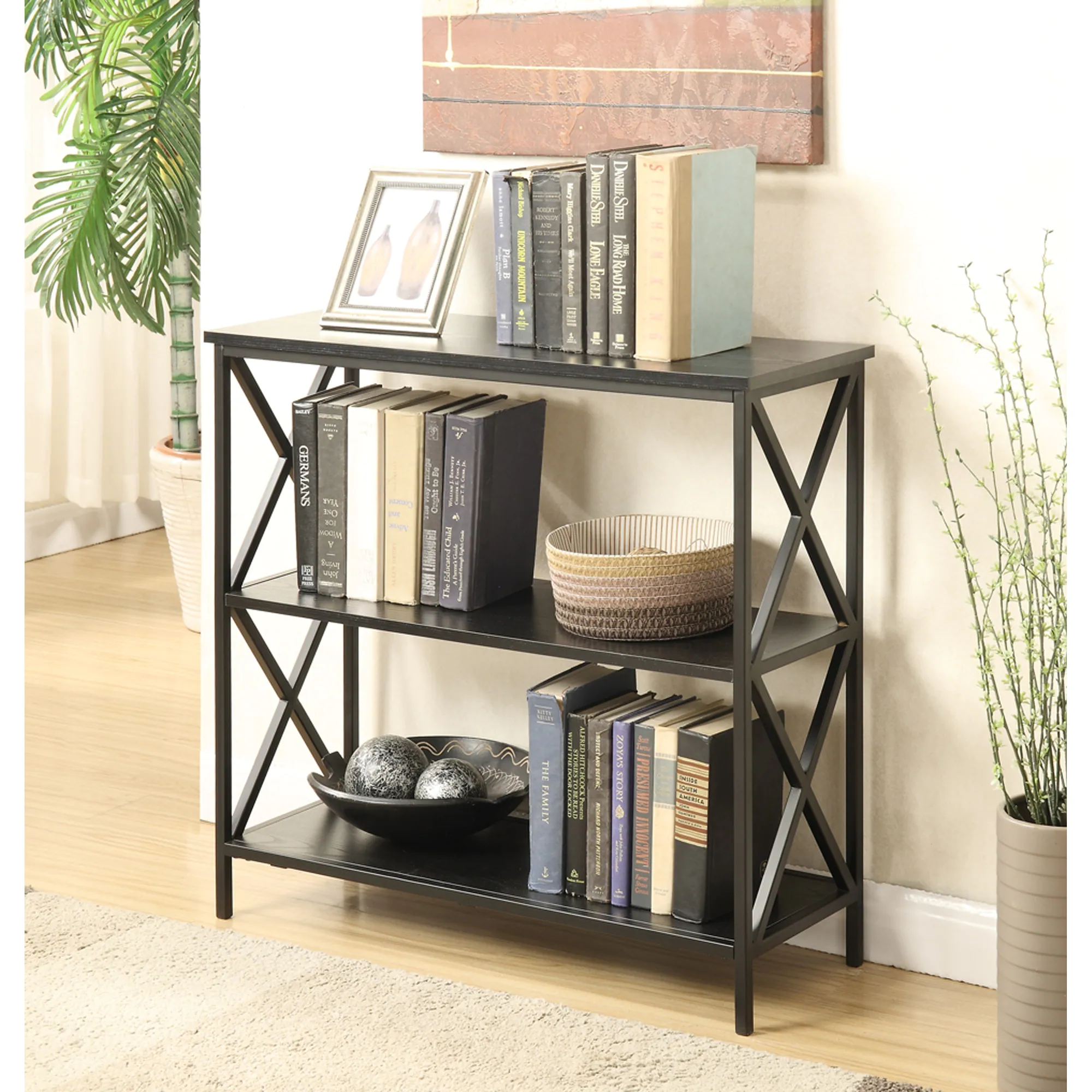 Not into tall bookshelves? No problem. Try a shorter three-shelf piece like this.
This bookcase from Overstock is almost two and a half feet tall with three shelves. There's enough space to hold a generous amount of books, and you can even top it with cute decor. This piece comes in seven different finishes.
Put Your Books on the Wall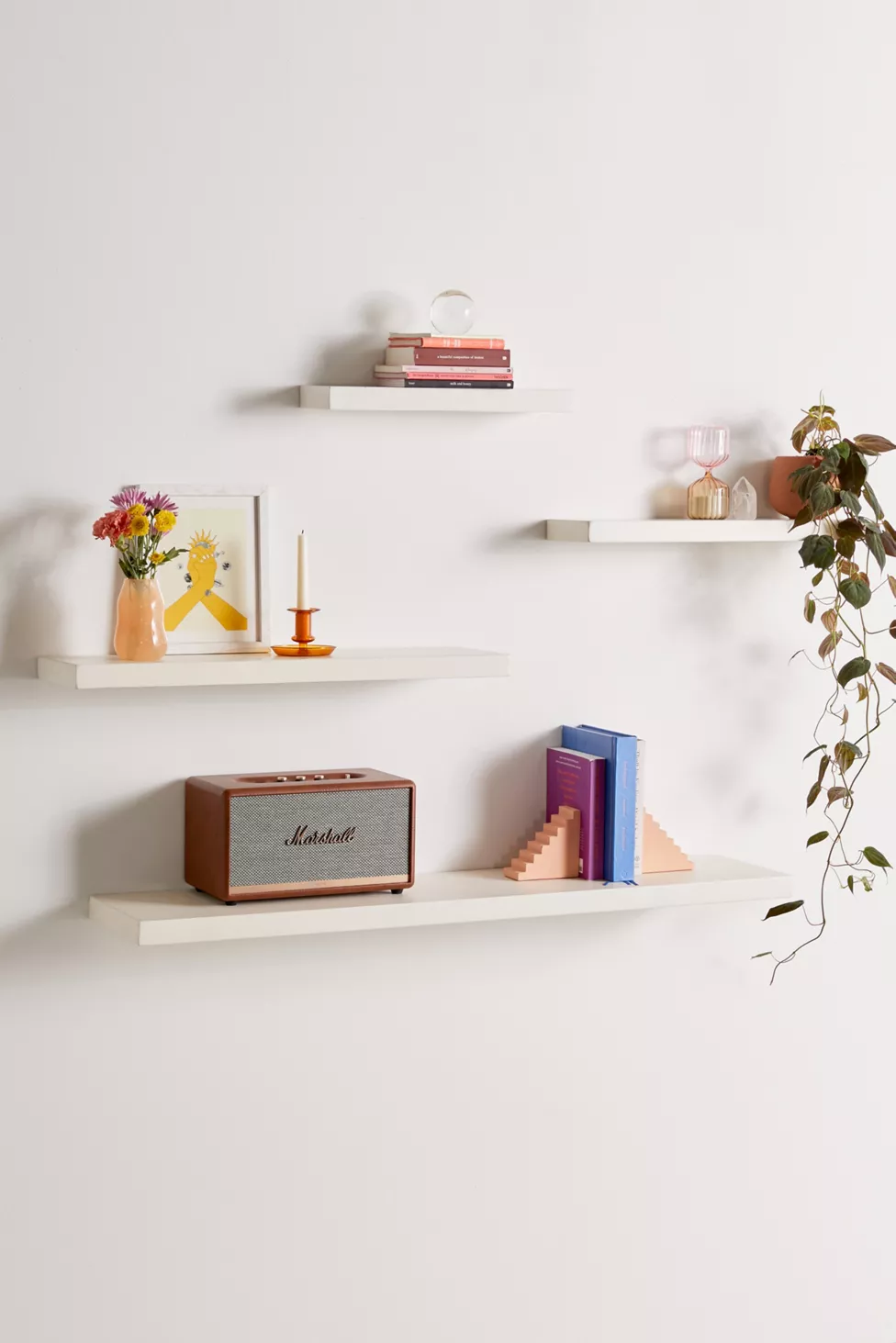 When you don't have enough floor space for a standing piece, put your books on the wall.
Floating shelves are a great alternative to a small space bookshelf. You can use as many or as few as you'd like to house your reading collection. This set of floating shelves comes in two colors: white and brown.
Glam Up Your Space with a Narrow Glass Option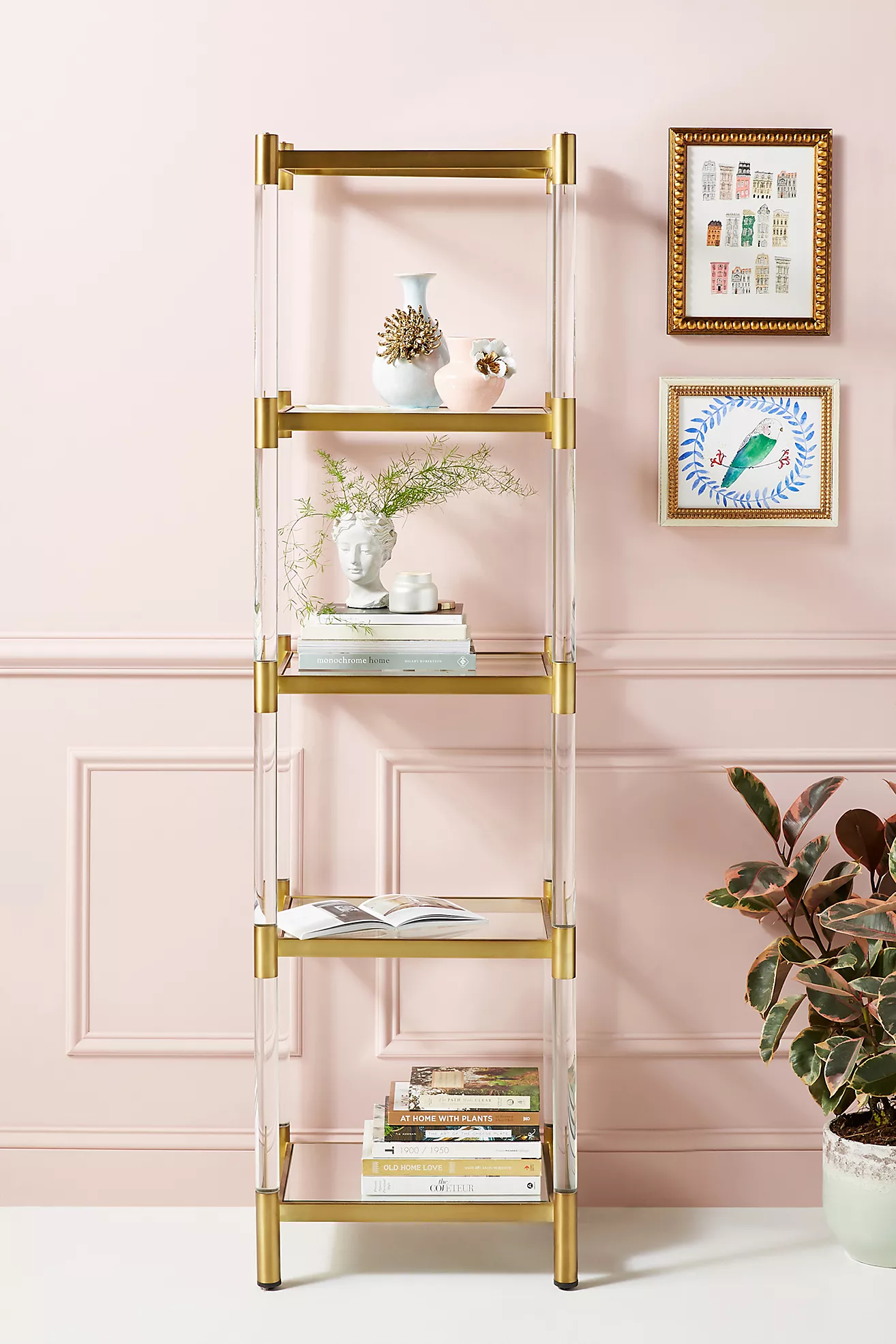 If you don't like traditional wood bookcases, you can glam up your space with this glass and brass option.
This bookshelf from Anthropologie is pretty narrow, at only 16 inches wide. It's mirrored glass with brass accents and is a quality piece that will last for years to come.
Add a Simple Small Space Bookshelf to Your Room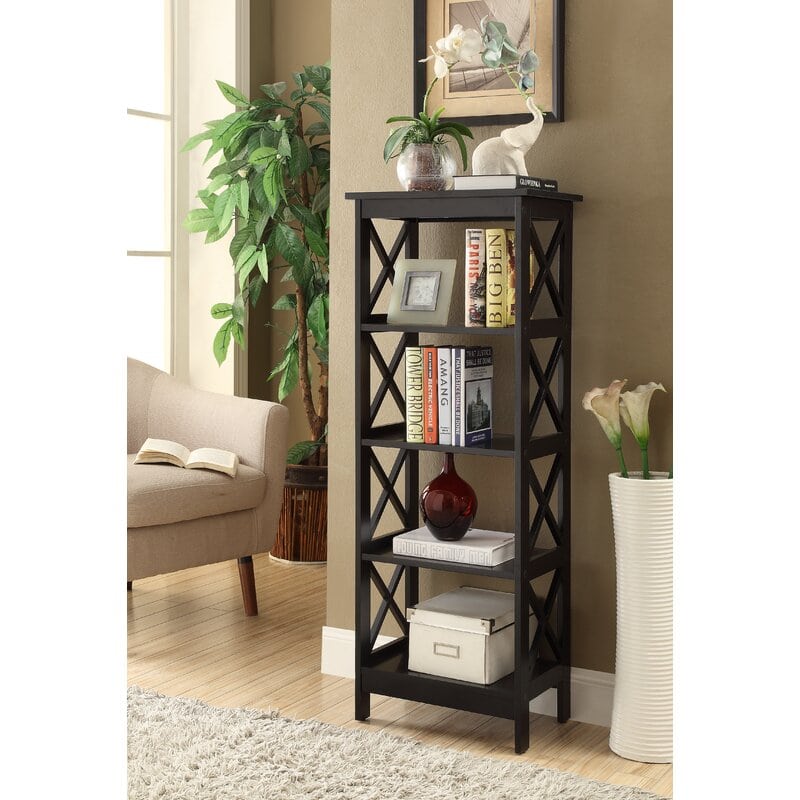 Looking for a simple small space bookshelf that will look good with any style? If yes, you can't go wrong with this one.
This bookcase measures 48.4 inches high, 17.7 inches wide, and 11.8 inches deep. Its classic design and color will match any decor.
Store Your Books on a Wall Hanging Display Shelf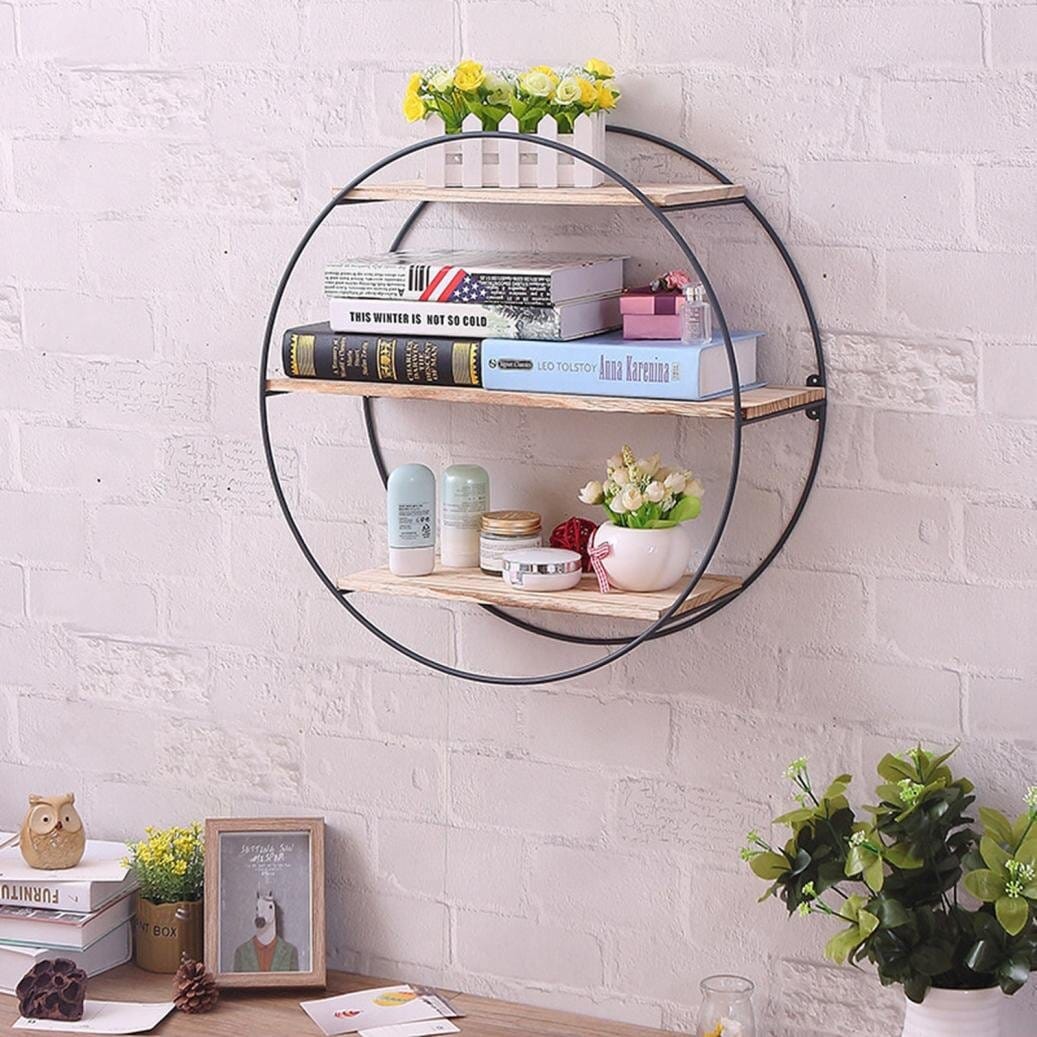 If you're on the hunt for more wall shelves, this circular display is the perfect option for over your desk.
While this won't house a ton of books, it's a great place to store your current reading material. You can also add other decor to it if you'd like. And, you can use more than one to create a fun display.
Make Use of Awkward Space with a Stair Cubby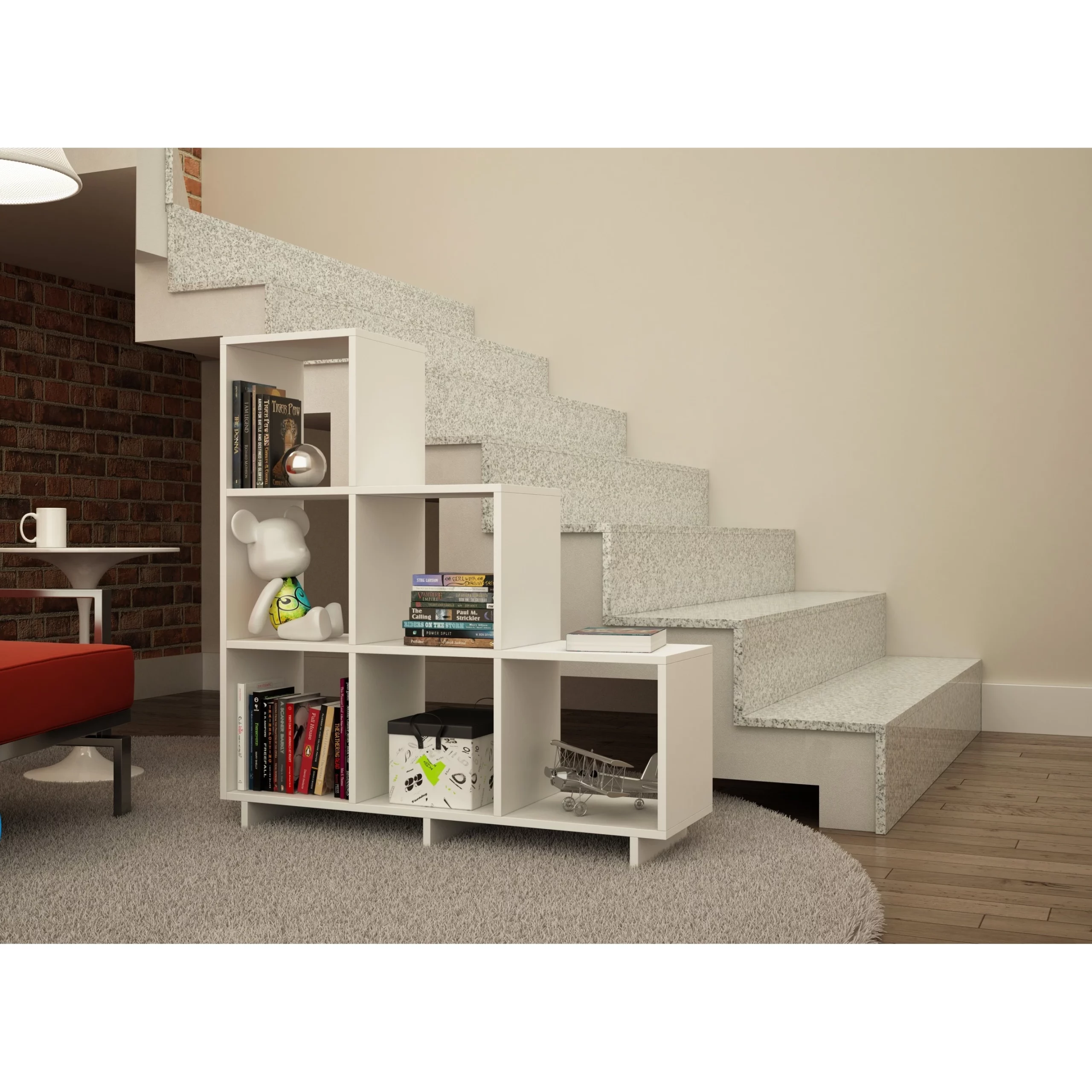 Need to fill in a sloped wall or a stairwell? Try a stair cubby.
While these systems are simple, they are great for maximizing the awkward space in your wall. For example, you can use cubbies to store books and house odds and ends. You could even hang one on the wall for a truly unique solution. (Here's how.)
Bring Style to Your Space with a Triangle Shelf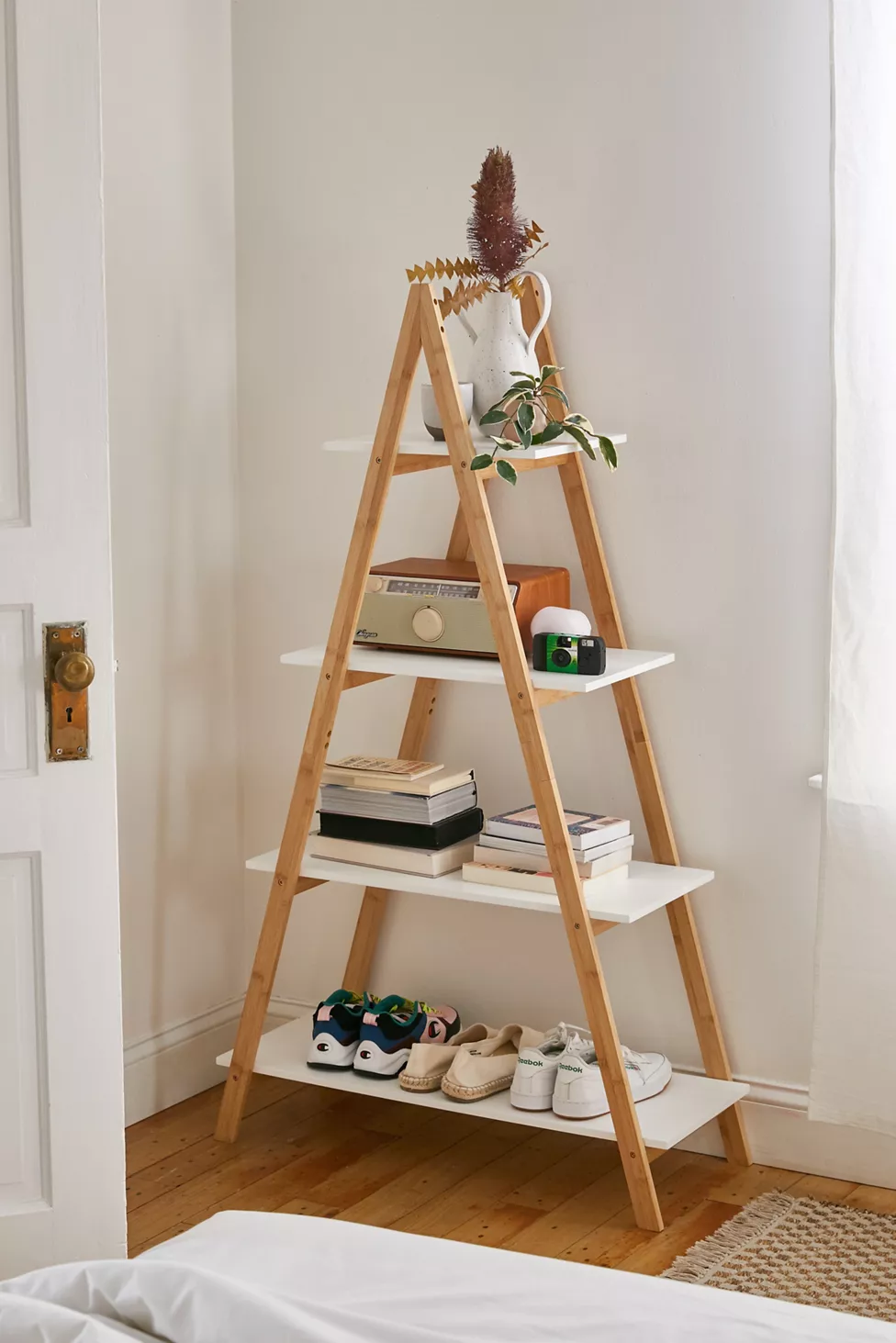 If you want to add a whimsical style to your room, try a shelf like this one.
This triangle tower from Urban Outfitters is a fresh white and wood combo. At the bottom, it's about 32 inches wide and progressively gets smaller at the top. This piece would look great in a bedroom or living room.
Fill in a Long Narrow Space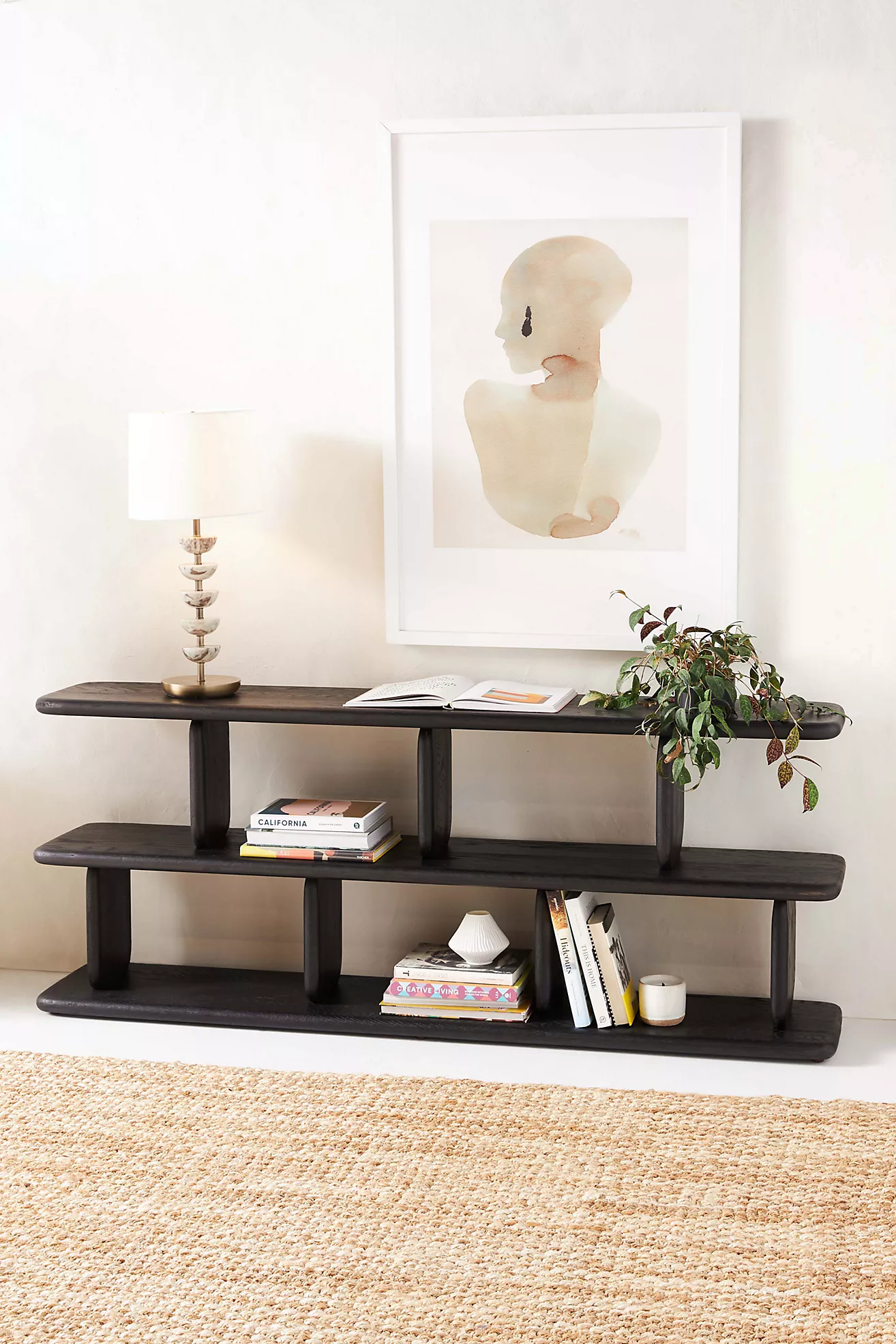 If you have space behind your couch or on an empty wall, this two-tiered bookcase might be able to fill it in.
This piece is beautiful American oak wood. It measures just over 28 inches tall and is 72 inches wide and 14 inches deep. Its long length allows for plenty of book storage. You can even add plants or other decor at the edges for a pulled-together look.
Final Thoughts
Whether your book collection is large or small, there's a solution for you. If you can't find a standing bookcase big enough to house your reading material, try adding some shelves on the wall.
You can also maximize awkward space by choosing narrow bookcases or those meant to fill sloped ceilings. And if you can't find something out of the box to work, create your own system by mixing and matching your favorites.