Decorated Life is reader-supported. When you buy through links on our site, we may earn an affiliate commission. Learn More
Budget Apartment Living Room Ideas
Apartment living comes with its own set of challenges. One of the biggest is finding functional pieces that still look good. And working with a tight budget can make things even harder.
However, there is an upside – when it comes to apartment decorating, less really is more.
If you're ready to make the most of your space, give these 21 budget apartment living room ideas a try.
Keep Your Big Pieces Neutral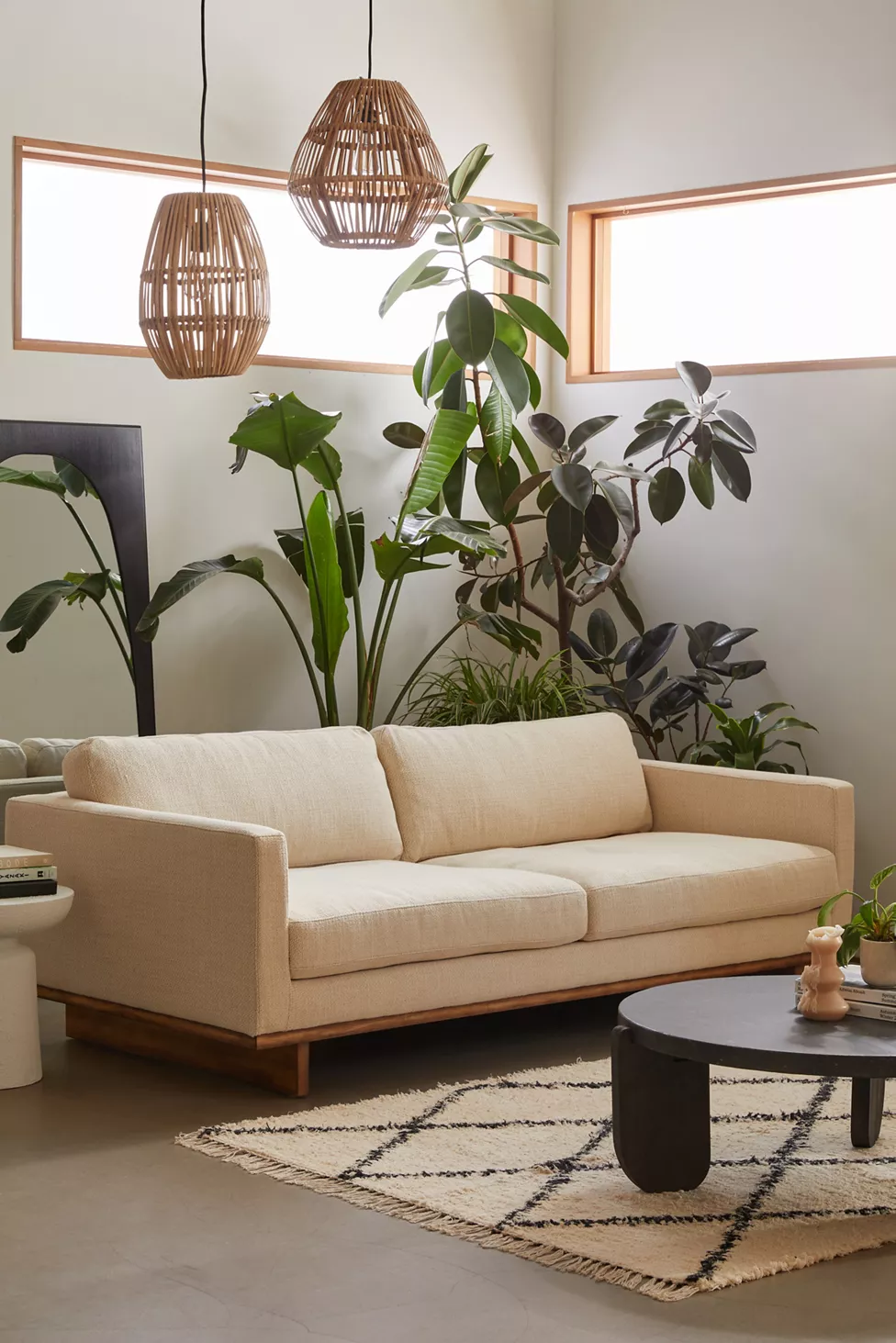 Your big pieces of furniture like your couch and accent chairs will be your most significant expenses. And because these pieces are a big investment, you need to keep them neutral.
Neutral furniture is classic and will match your style as it changes over time. Great options include white, cream, brown leather, tan, and light gray.
Get Multifunctional Pieces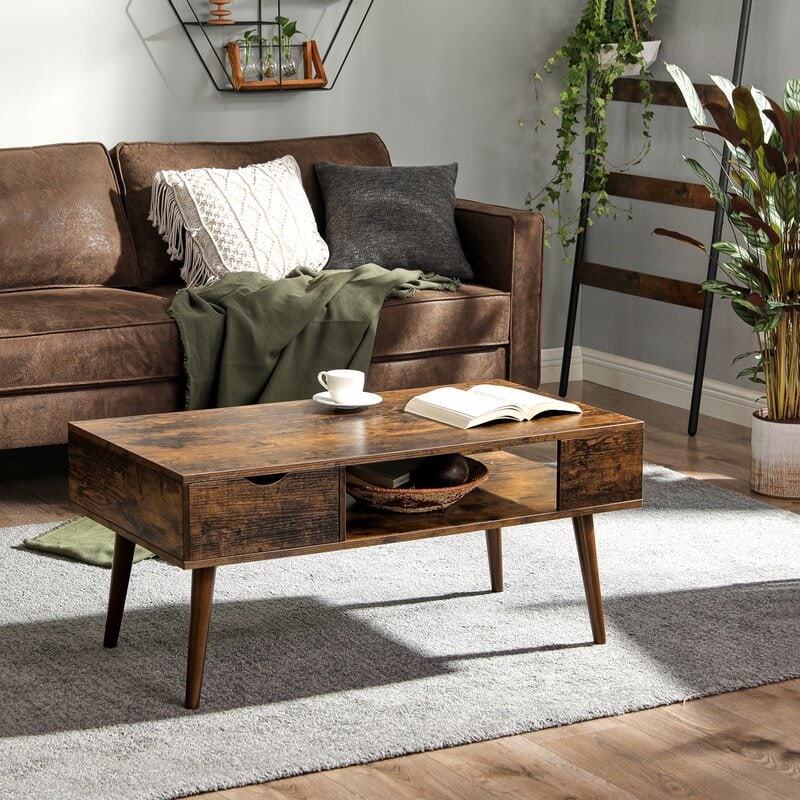 If you're short on space, you've gotta make every square inch count, which means looking for multifunctional pieces.
For a coffee table, consider something like this with drawers or shelves. You can use the drawers to house your remote, books, and pen and paper. If you need end tables, try to find something with built-in storage.
Stay Organized with Bins
A bin system is a great way to stay organized and decorate your apartment. Something like this from Lulu and Georgia looks modern, provides you flat surface space, and gives you bins to organize with.
You can use a bin system to store your winter gear, extra shoes, books, or whatever else you need to conceal.
Add Wall Hooks to Keep Bags and Jackets off the Ground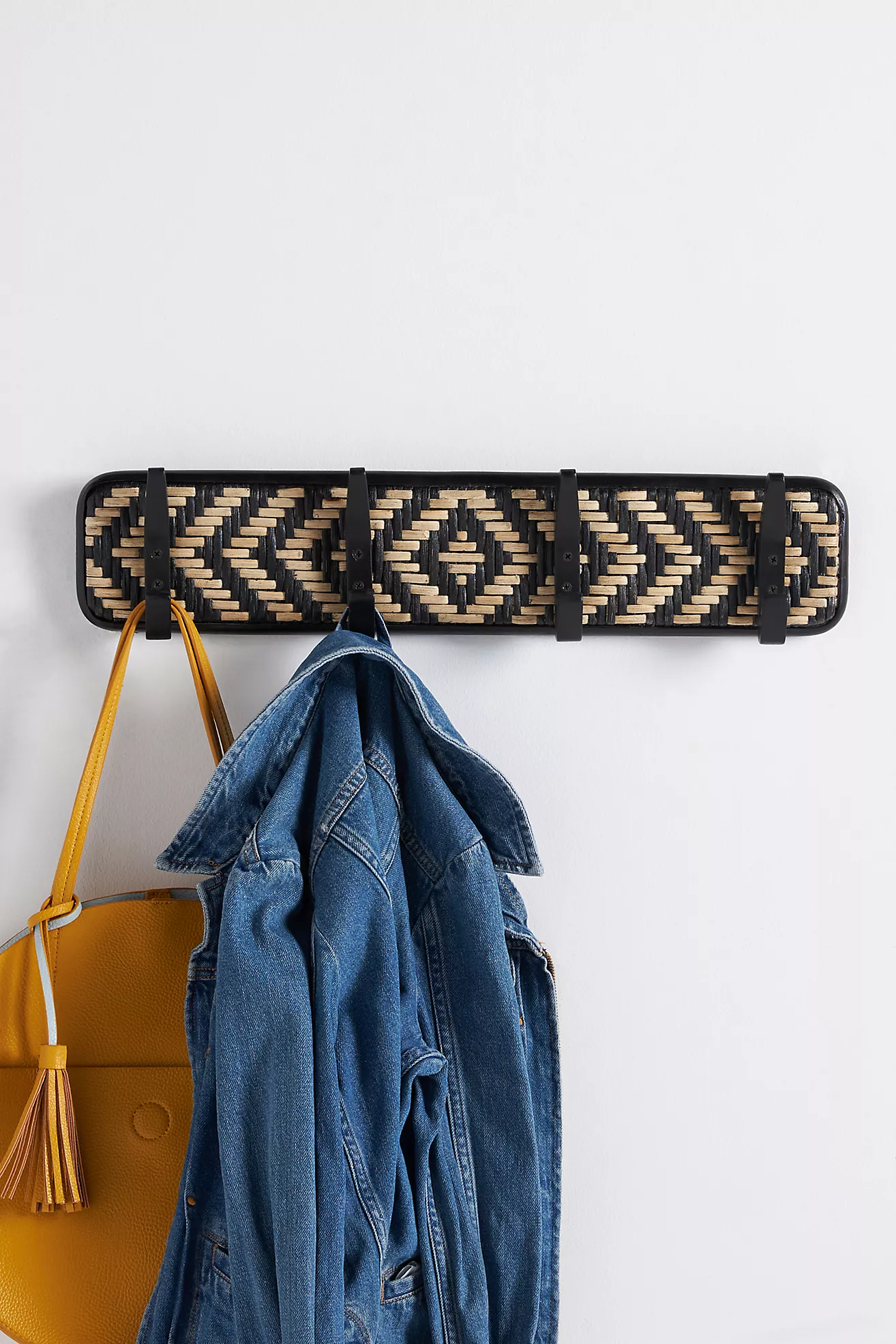 When living in an apartment, it's essential to take advantage of wall space. So, if you don't already have them, hang some hooks on the wall.
One of the best spots to hang hooks is beside your entrance door. As soon as you walk in, you can hang your coat and bag. If you like the boho look, this rattan hook set from Anthropologie works well.
Use Large Baskets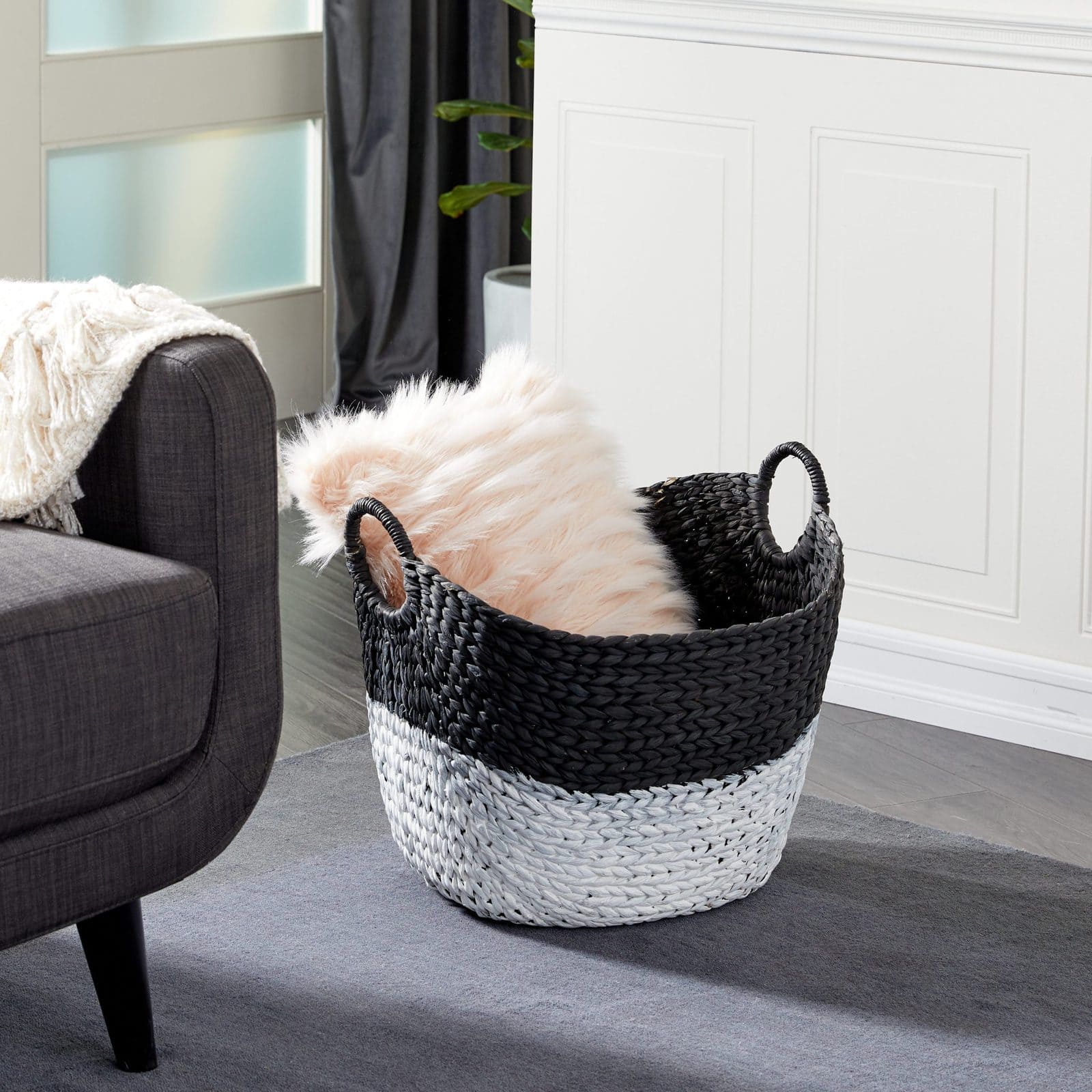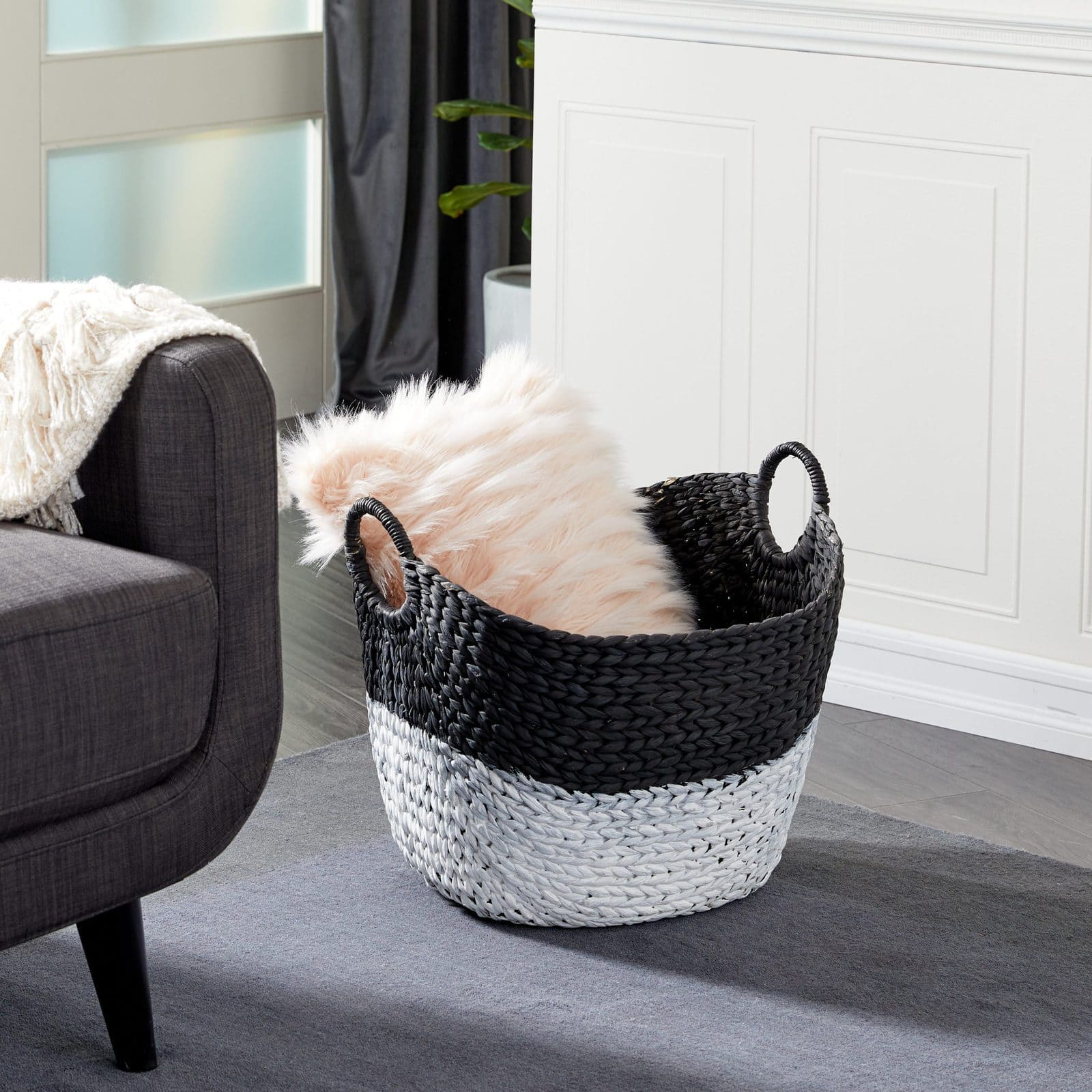 Large baskets are one of the handiest ways to organize an apartment. You can find them in all sizes and colors, so there's a budget-friendly option to suit you no matter your style.
You can add a basket or two to your living room for your shoes, throw blankets and pillows, or extra books. While baskets are convenient, they also work as decor.
Try Minimal Wall Decor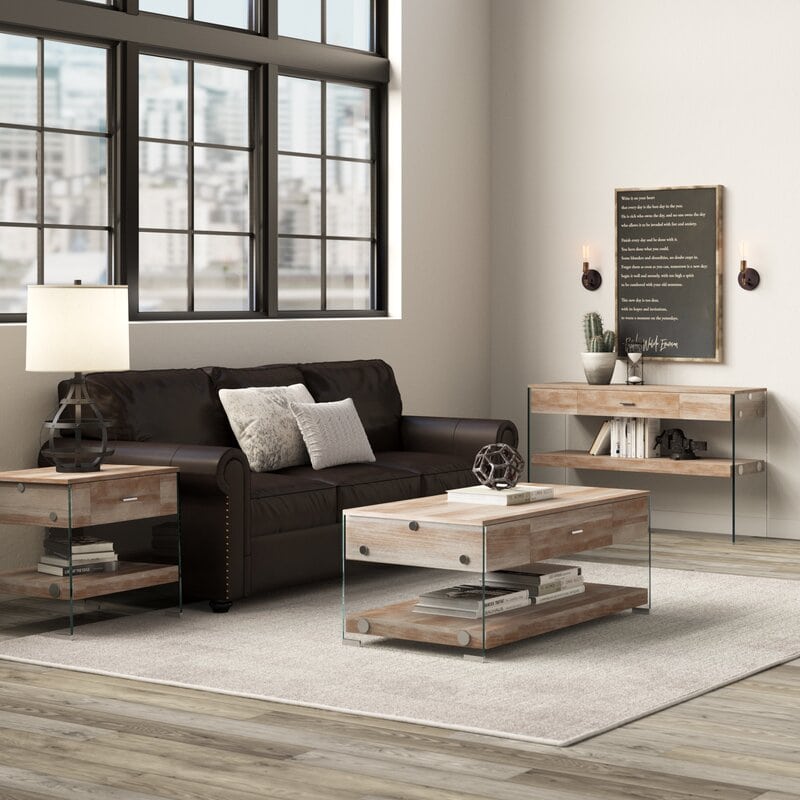 Sometimes less is more. And that's usually the case when it comes to wall decor in tiny spaces.
If you don't have much money for wall decor, consider investing in one piece you really like. You can add more decor as your budget allows. Having one really nice item will get you by until then.
Liven Your Space with Plants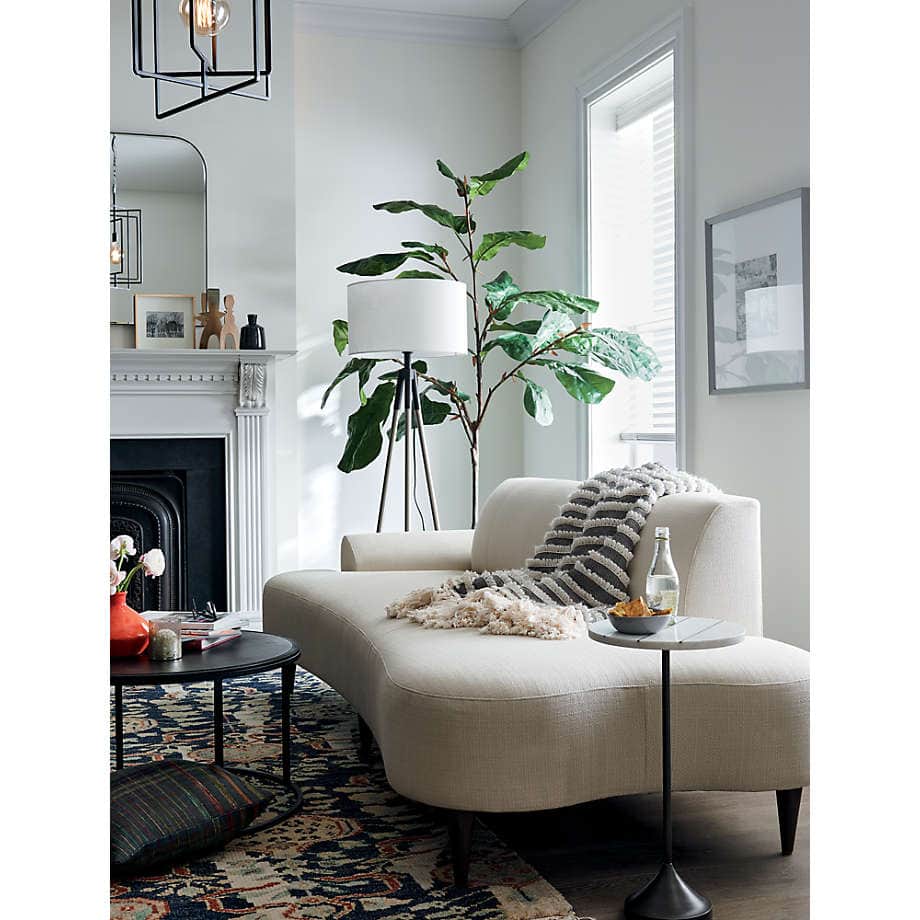 The easiest way to add life to your living room is to bring in plants. You can add low-light houseplants or go with something faux, like this fiddle leaf fig tree.
Trees are great if you need to add height to your design and look best in corners or behind furniture. You can also place a potted plant on your end table or bookshelf.
Add Interest with a Rug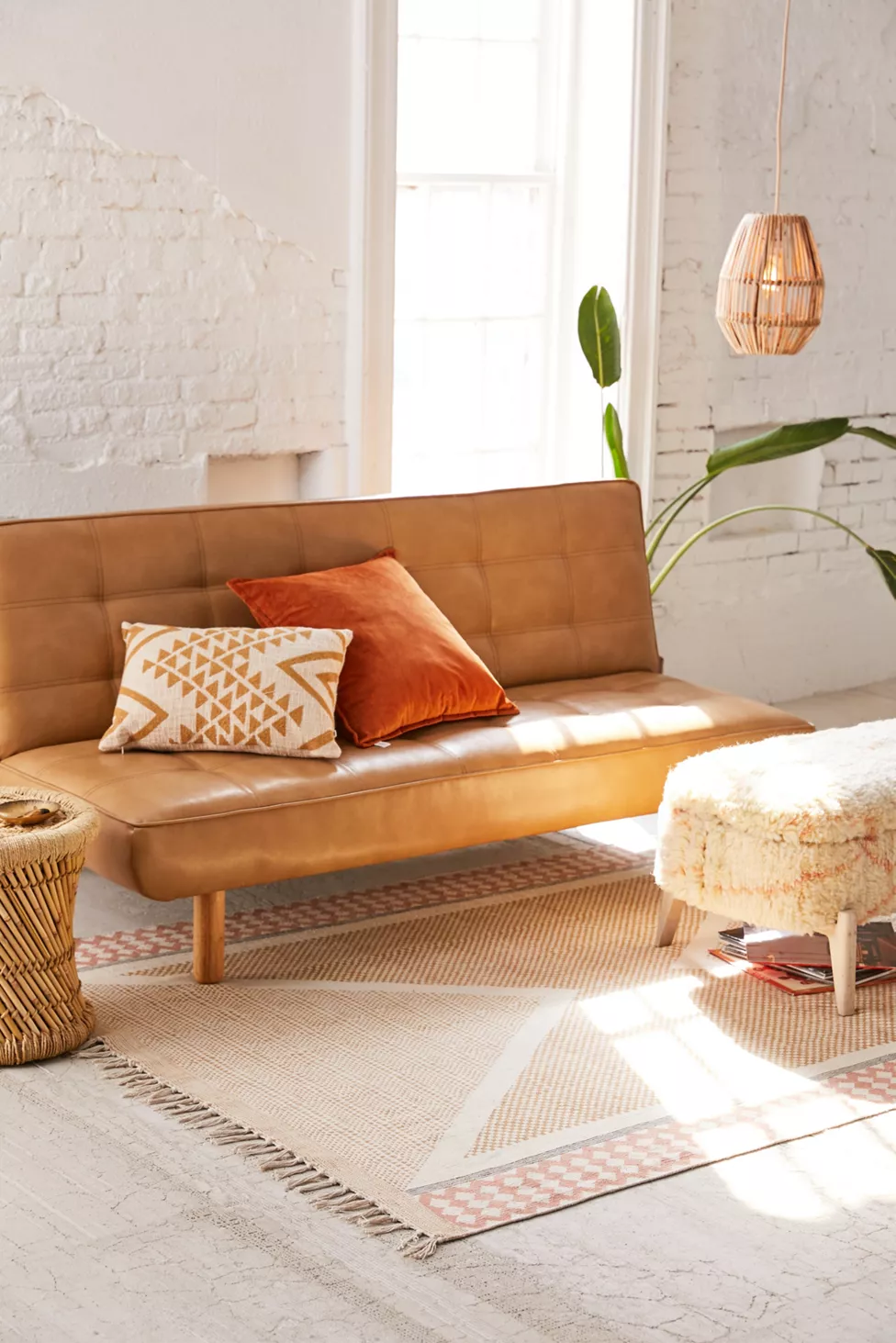 Apartment decorating on a budget is a challenge, making a good find more enjoyable.
If you're looking for a neutral rug that won't break the bank, consider this one from Urban Outfitters. It comes in three sizes and two colors. It's neutral without being boring and is a great budget-friendly apartment rug.
Make Your Windows Look Taller with Curtains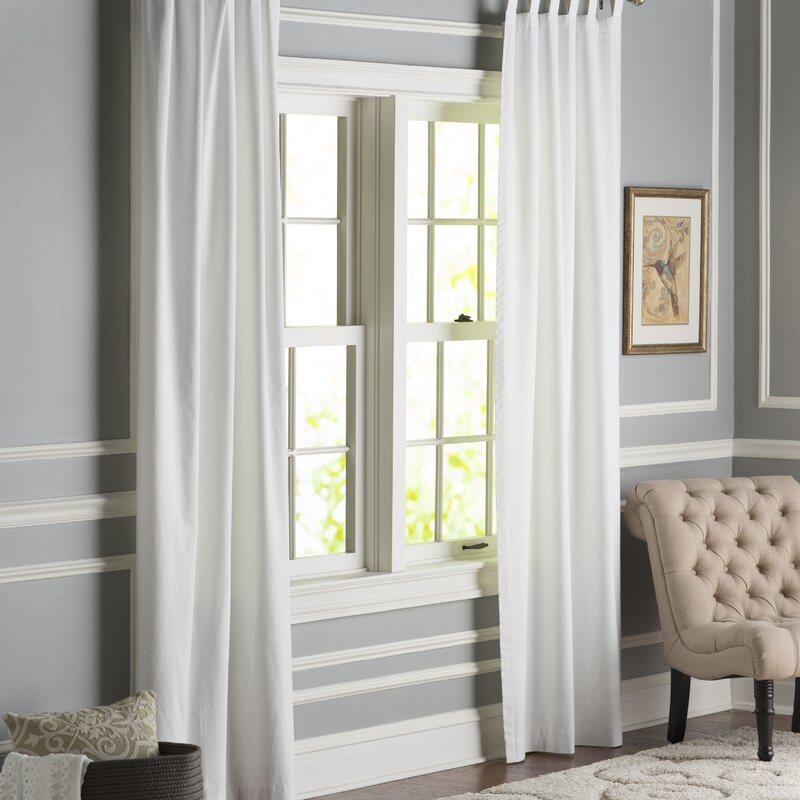 Curtains are an easy way to make your apartment look more polished and homey. And if you're working with low ceilings, you can make them look taller with your curtain position.
To do this, hang your curtain rod near the top of the ceiling. Then use long curtains that barely kiss the ground. White and linen are great neutral options.
Take Advantage of Corners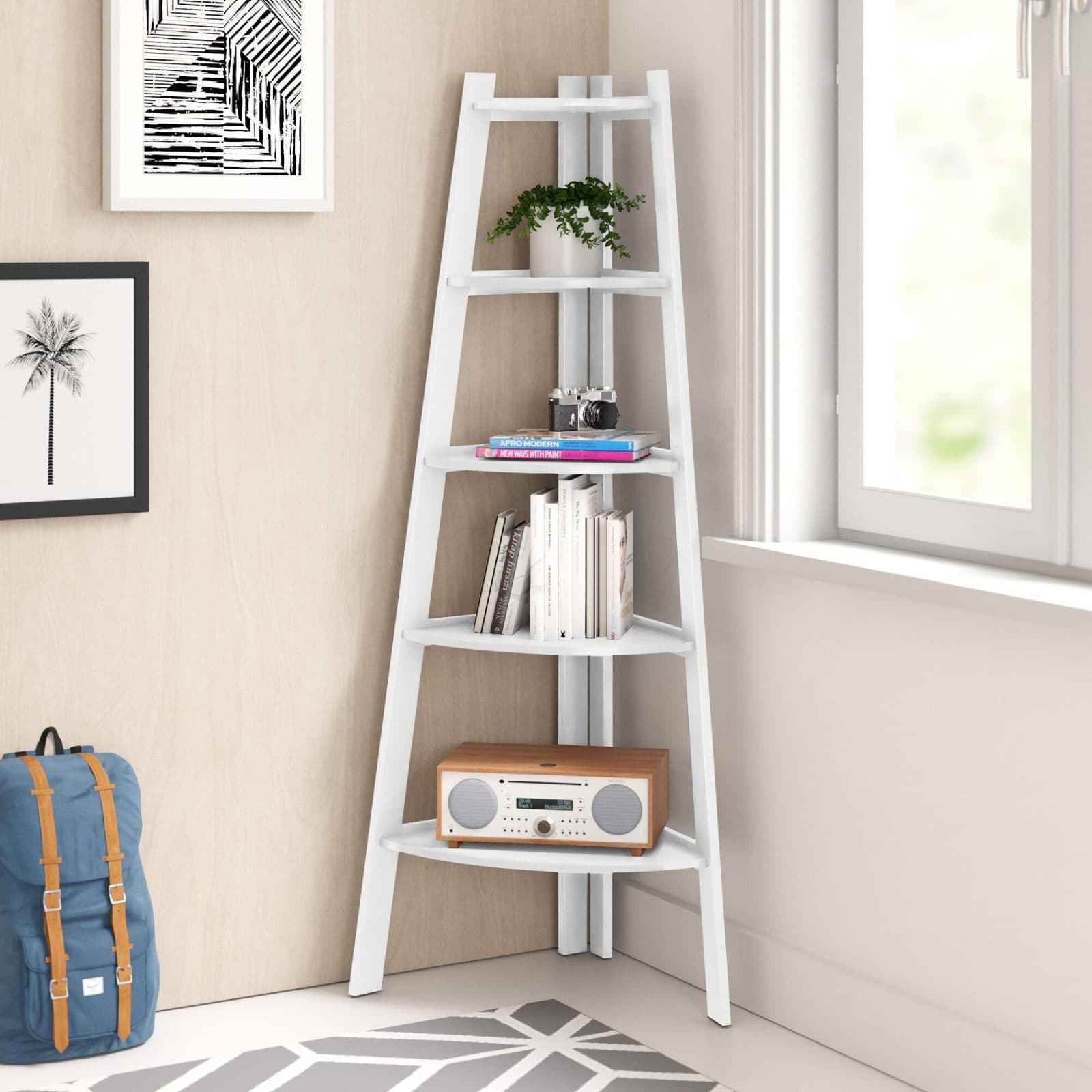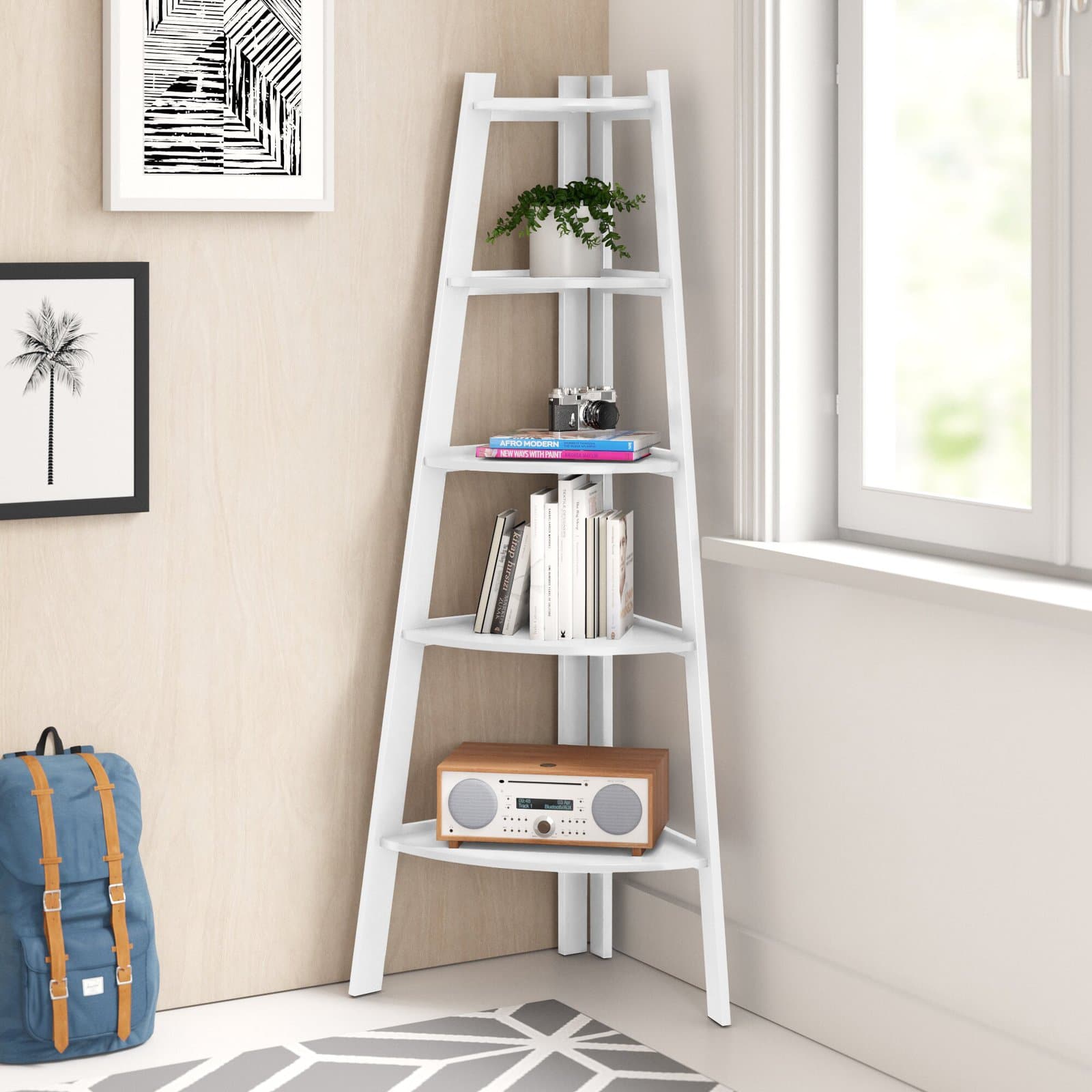 An easy way to add more storage to your small apartment is to take advantage of corner space. And luckily, you can do so with this shelving unit.
From Wayfair, you can find this corner shelf in six different colors. It's perfect for housing your books, clock, plants, or other decor.
Swap Out Throw Pillows for a New Look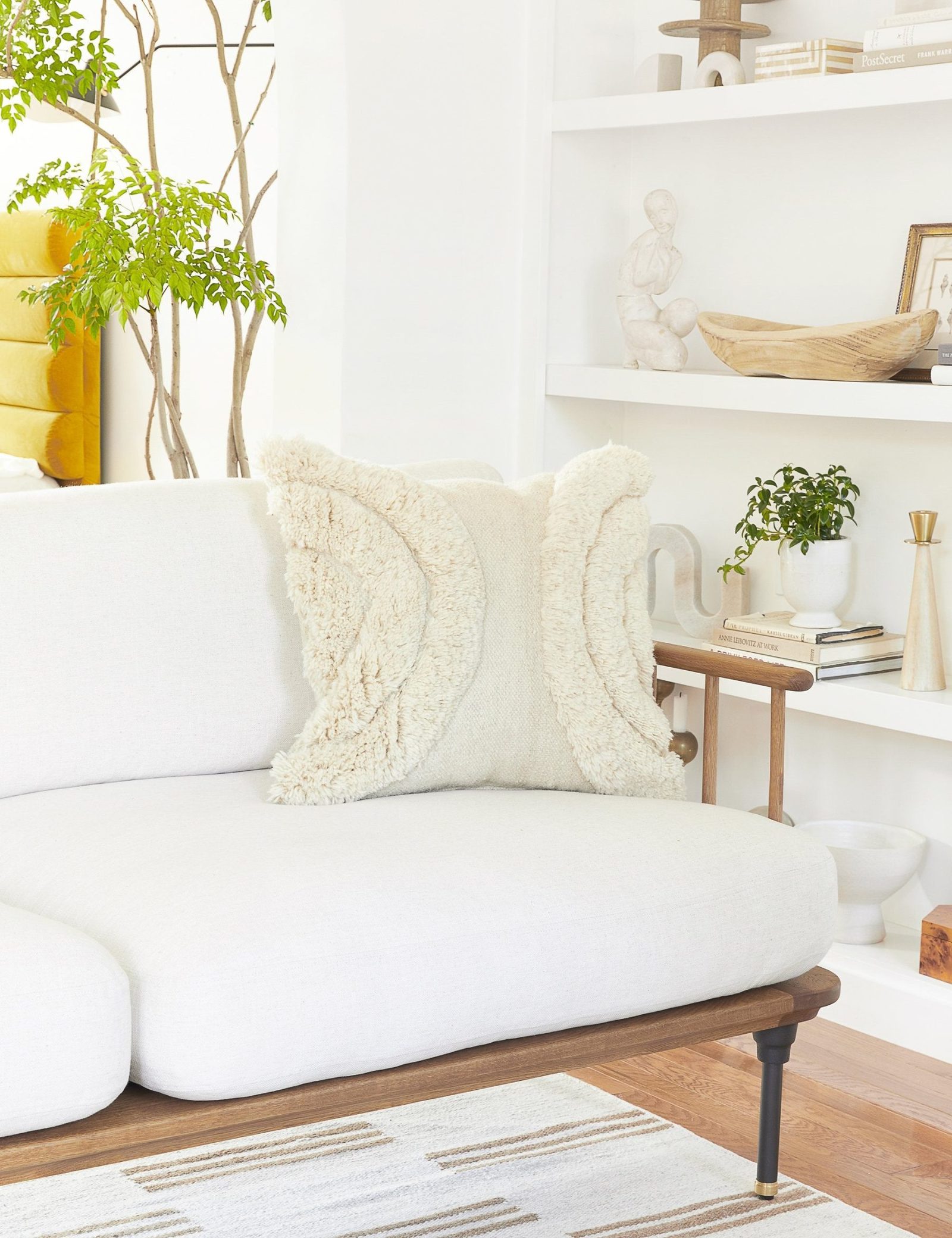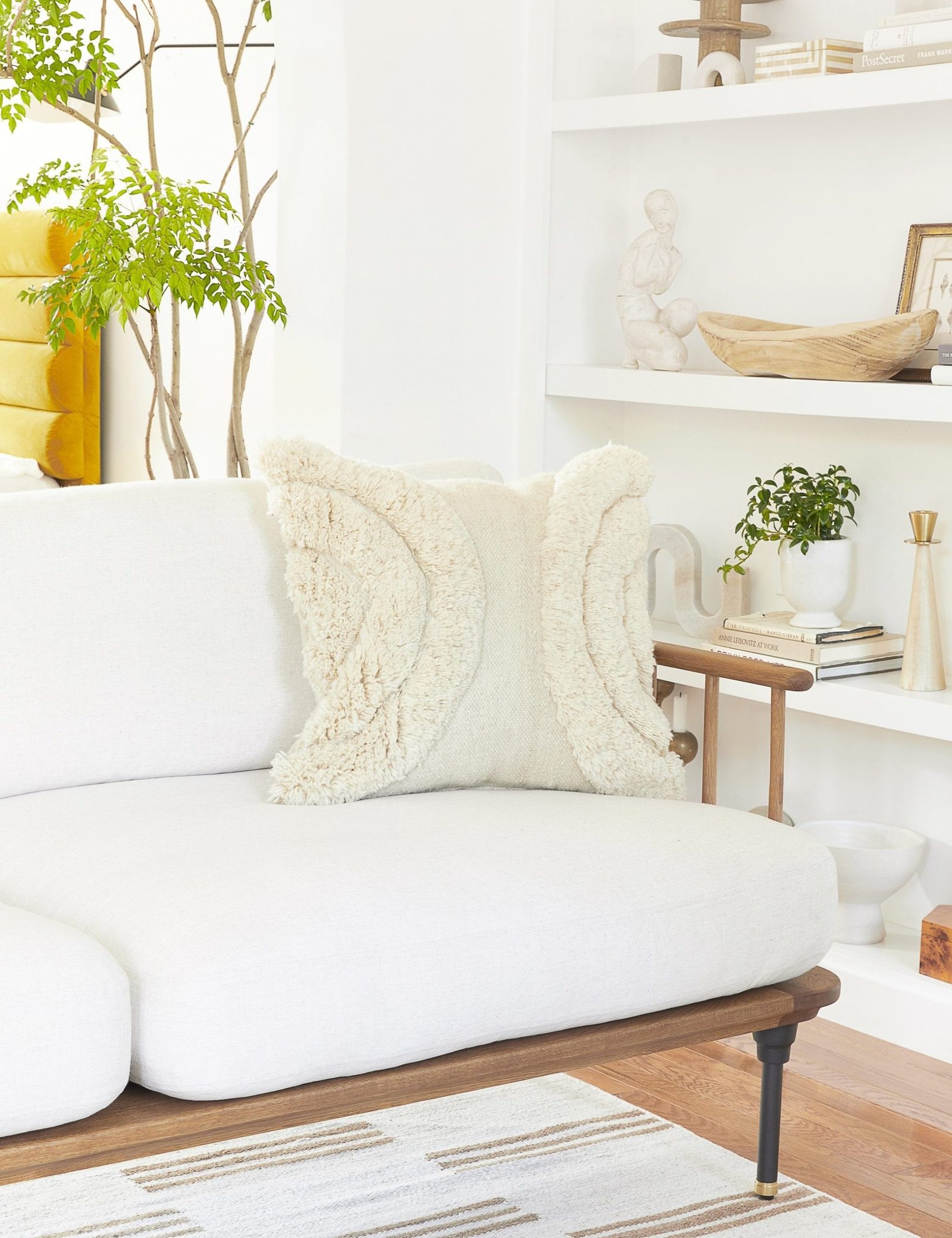 If you want to change the look of your apartment cheaply, one of the easiest ways is to swap out your throw pillows and blankets. (This is why having a neutral sofa is so important!)
You can swap out the styles for holidays, new seasons, or whenever you're tired of your old look. You can use new pillows, pillow covers, or even make your own.
Save Space with a Floor Lamp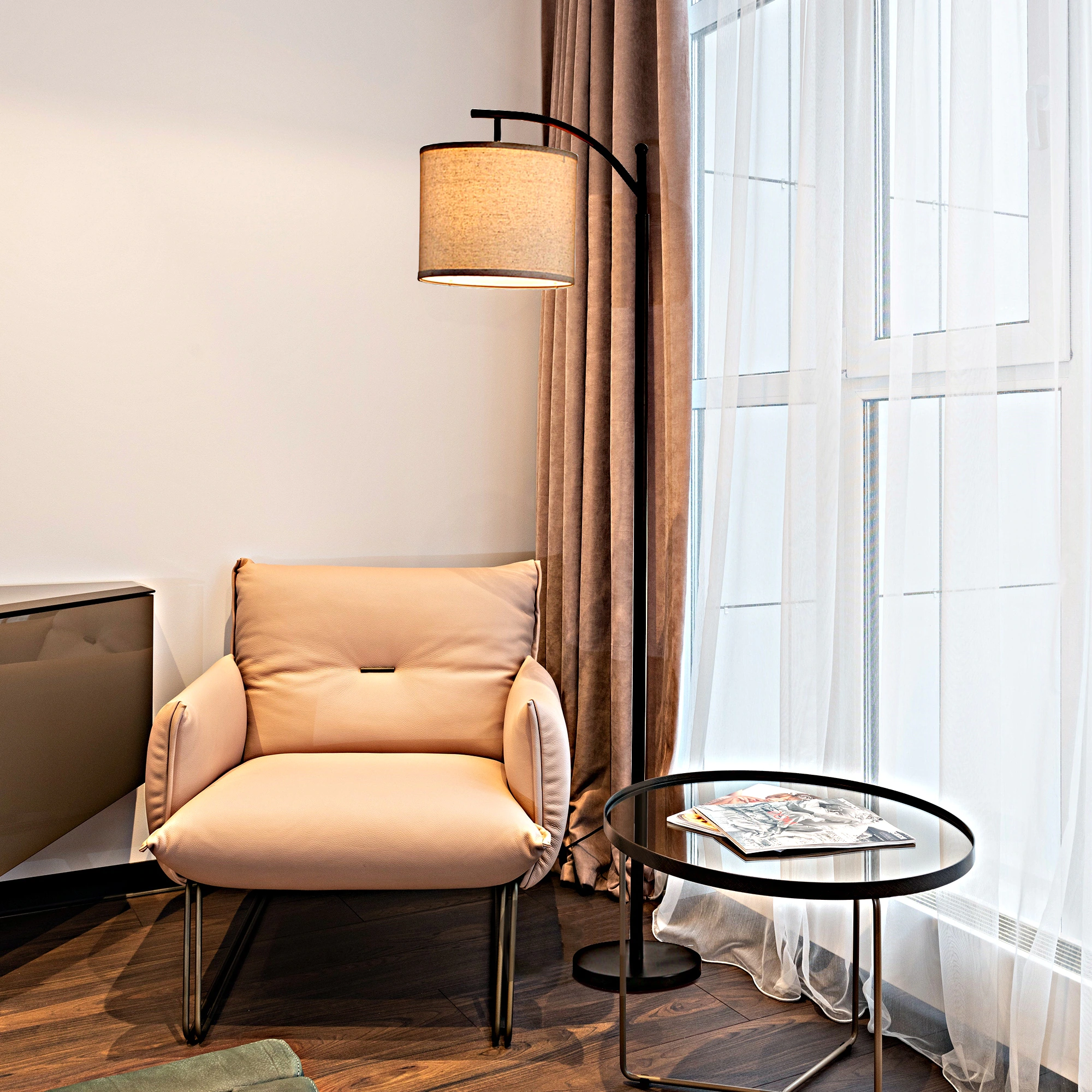 Are you working with a tiny apartment? If you don't want to sacrifice your end table surfaces by placing a lamp on them, consider a floor lamp.
You can find many variations of floor lamps, most very thin and easy to fit in tight spaces. They can light up your living room without taking up much space, making them an invaluable apartment accessory.
Incorporate Unique Wall Art
If you're looking for apartment wall art ideas, think beyond traditional options and consider something like these dried flowers from Anthropologie.
The cool thing about this art is that it's something you can do yourself. Simply find your favorite flowers, dry them, and then frame them. They'll look stunning on your wall.
Decorate with Mirrors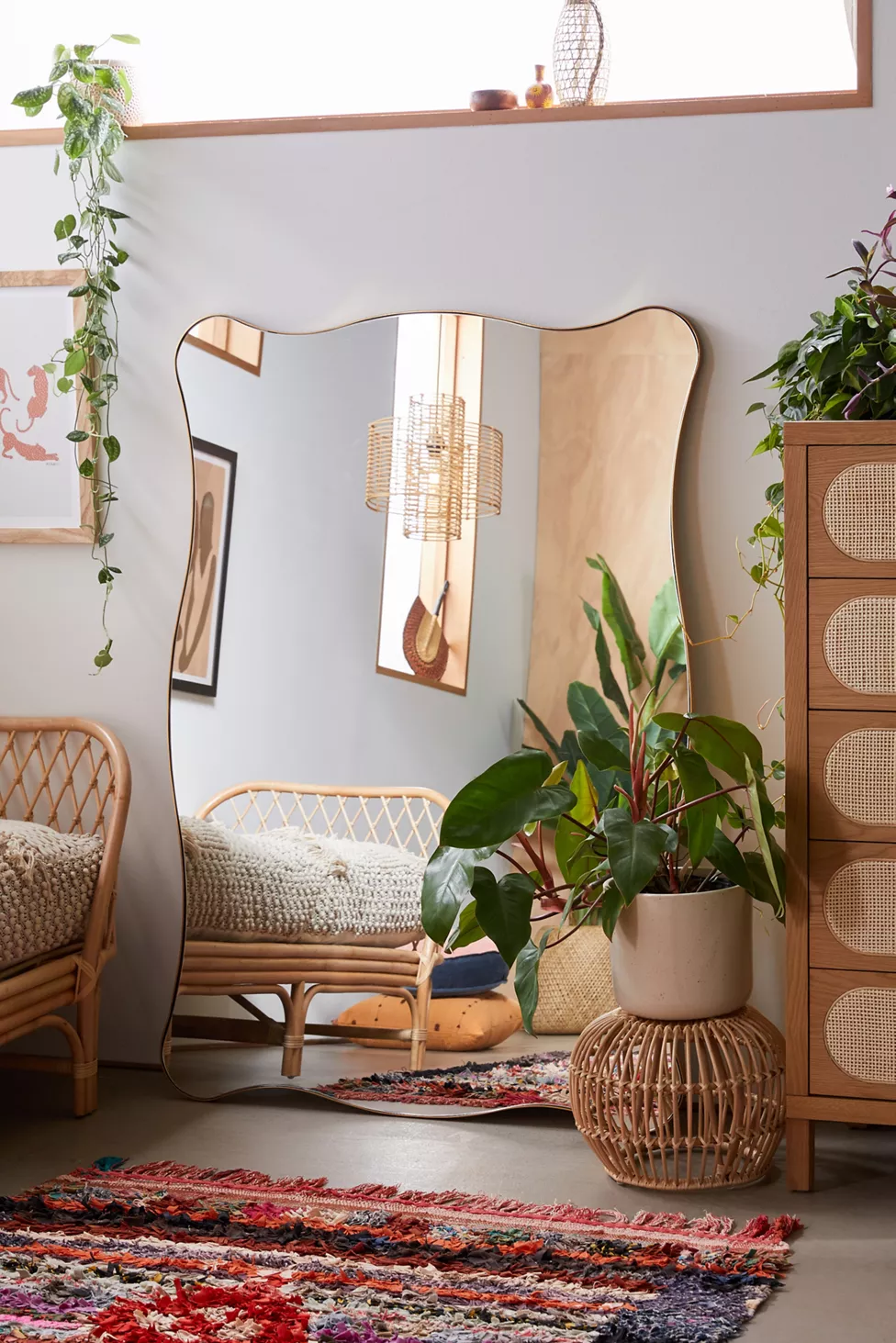 You've probably heard this design trick – that to make your room appear larger, you should hang mirrors on the wall. And it's true – mirrors bounce light around, making your space feel much larger than it is.
For this effect, consider hanging a mirror on the wall or resting one on the floor. You can use a collection of vintage mirrors or purchase a large option like this.
Store Books on a Tree Shelf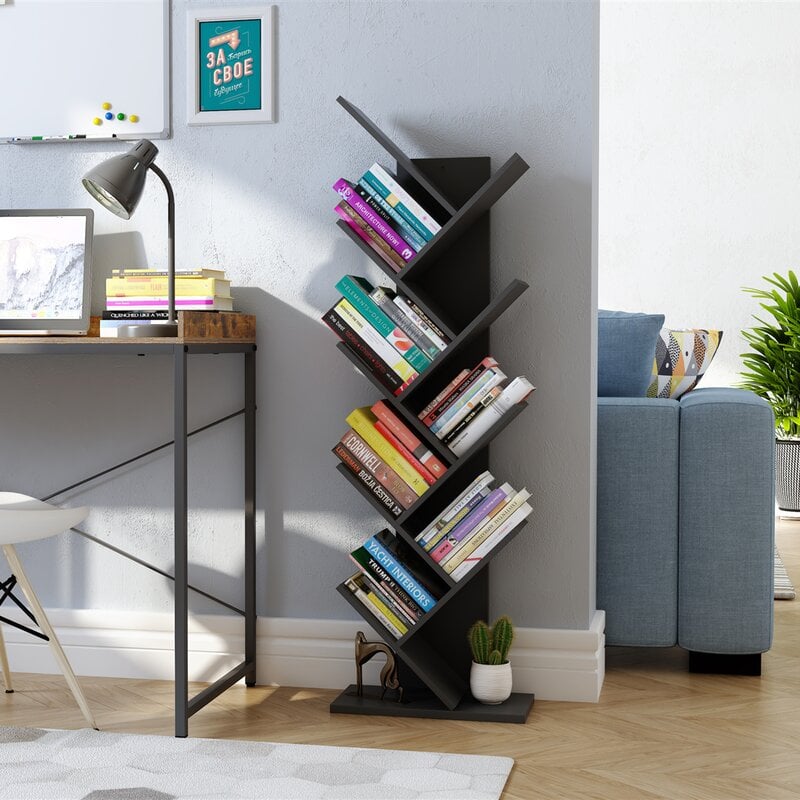 If you have a lot of books to store in your apartment, save space by ditching a traditional bookcase and opting for a tree shelf.
Tree bookshelves help maximize space since they allow you to stack your books at an angle. This bookshelf from Wayfair is relatively inexpensive, has a modern look, and comes in three colors.
Make Your Space Look Bigger with Light Finishes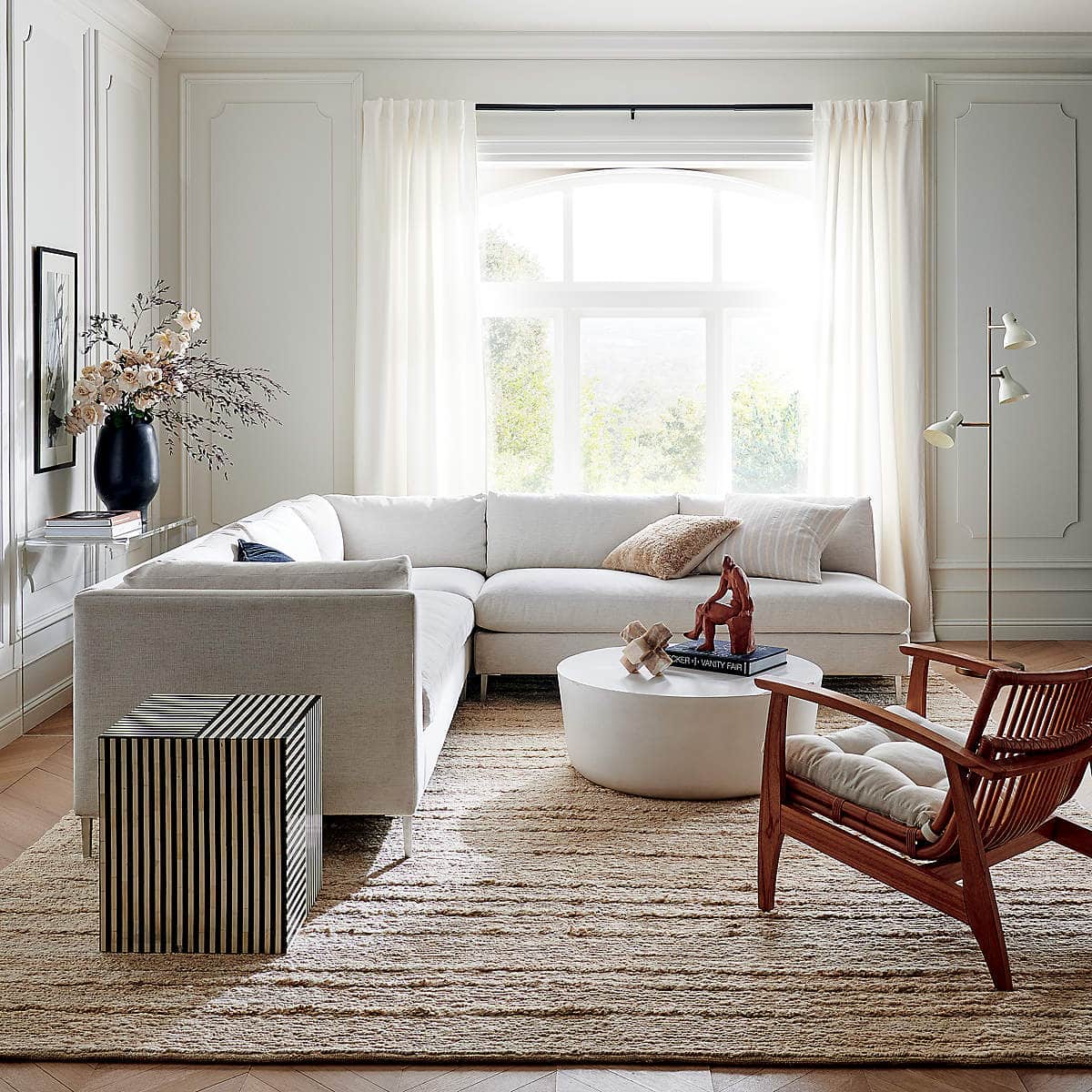 If your goal is to make your apartment appear bigger, layer in the light finishes. While dark colors look cool and moody, they also make a space feel smaller.
Using a light wall color, sofa, rug, curtains, and accessories will make your living room feel light and airy. To break up the lightness, add in some wood or natural pieces.
Create a Centerpiece with a Unique Bowl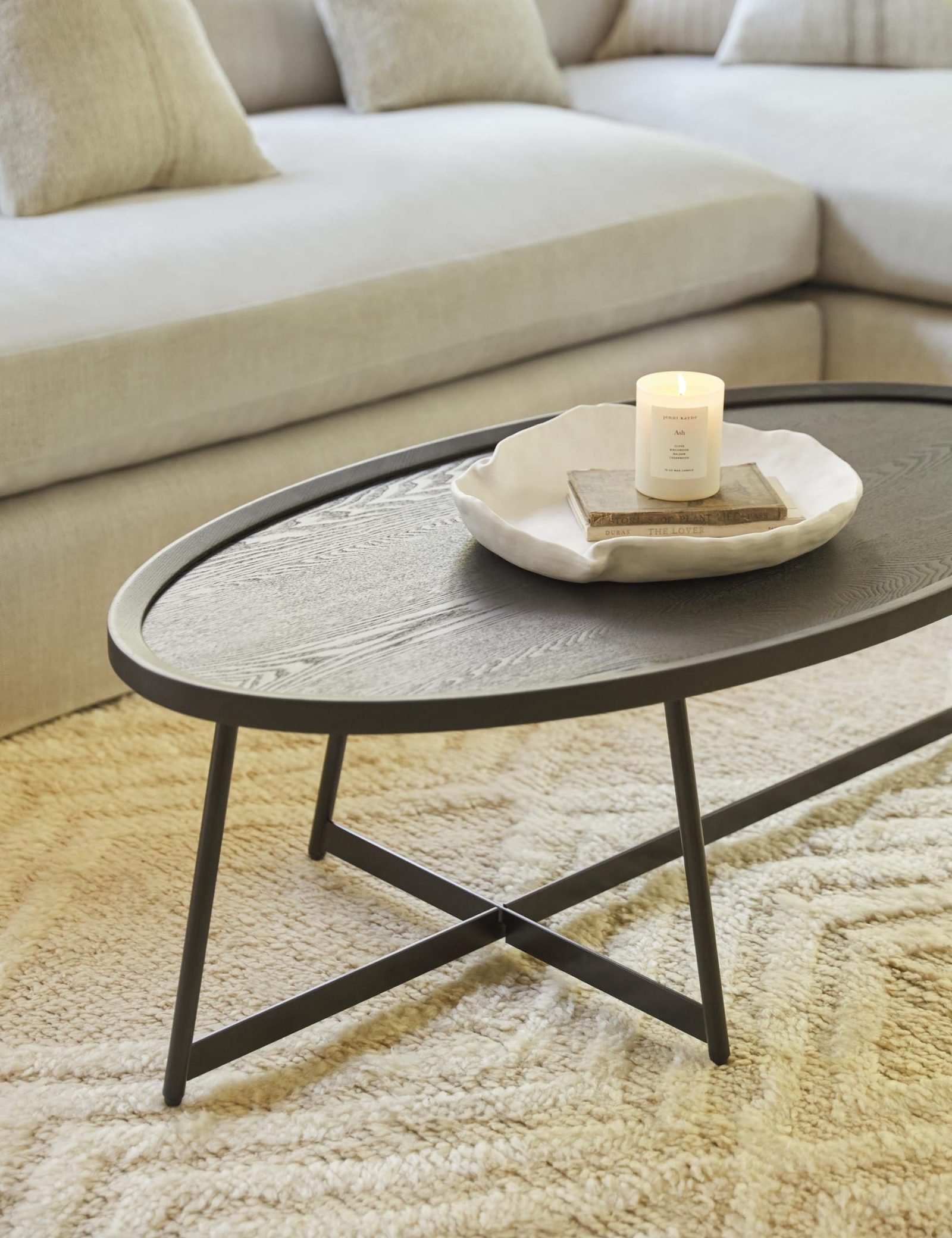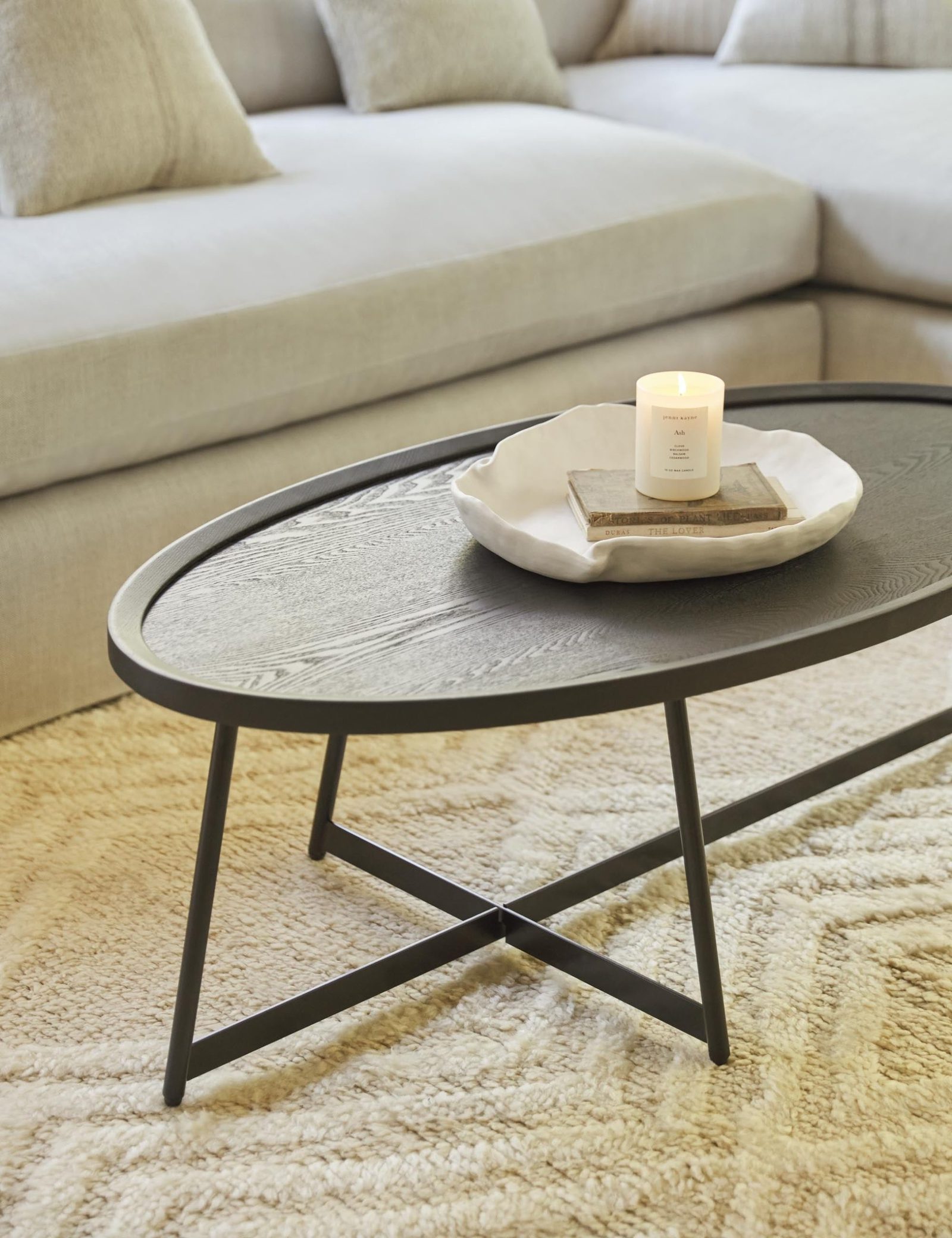 Need some cheap decor ideas for your living room? Use bowls to corral items and create a centerpiece for your coffee table.
You can purchase a unique bowl like this at Lulu and Georgia. However, if you're working with a tight budget, you're best off thrifting. Look for both distinctive trays and bowls to add to your apartment.
Personalize Your Space with Your Favorite Photos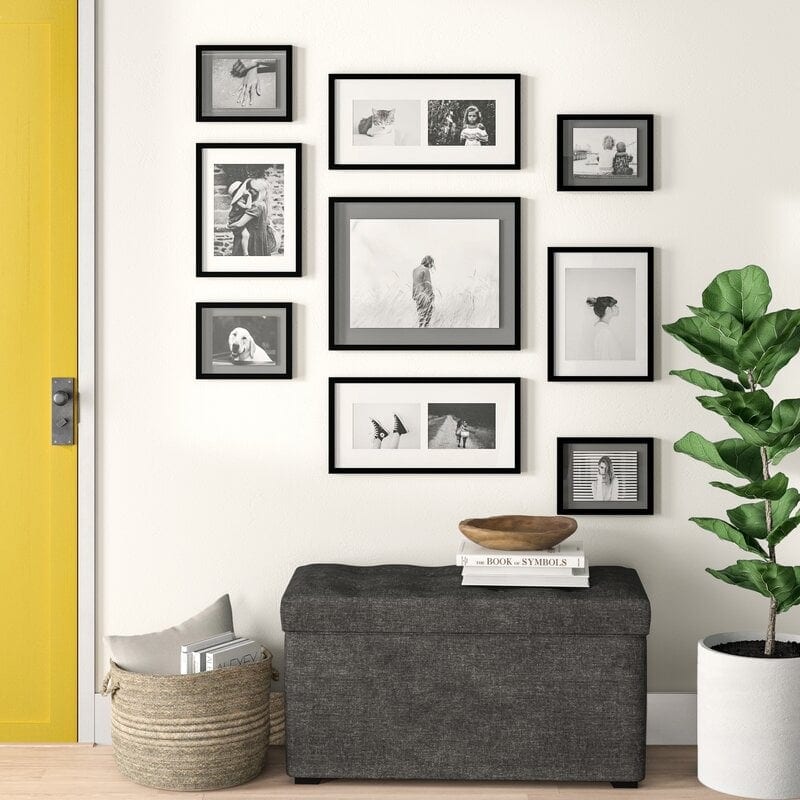 If you've done little to personalize your apartment, create a gallery wall with your favorite photos.
You can make your gallery look ultra-modern by using a frameset like this from Wayfair. Each piece has a sleek black frame and a wide picture mat for a contemporary look. Consider printing your photos in black and white to keep the modern feel.
DIY Modern, Geometric Wall Art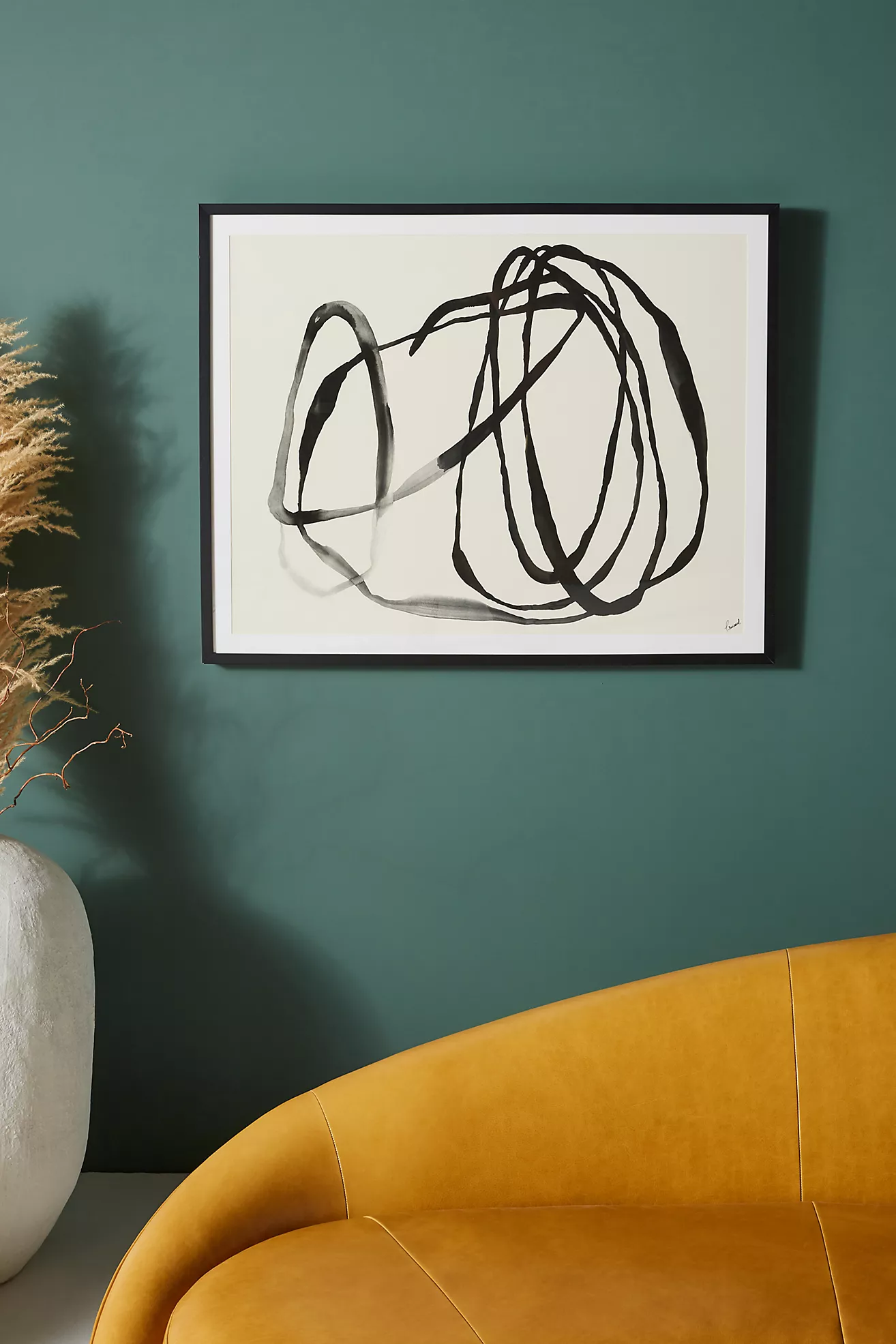 Do you love the look of high-end art but don't have the budget for it? If yes, you can probably make it yourself.
A lot of modern art is full of easy geometric shapes and lines. You can grab a canvas and make your own design or draw on paper and put it into a frame. The result will be trendy art, and no one has to know you DIYed it.
Add Storage with an Ottoman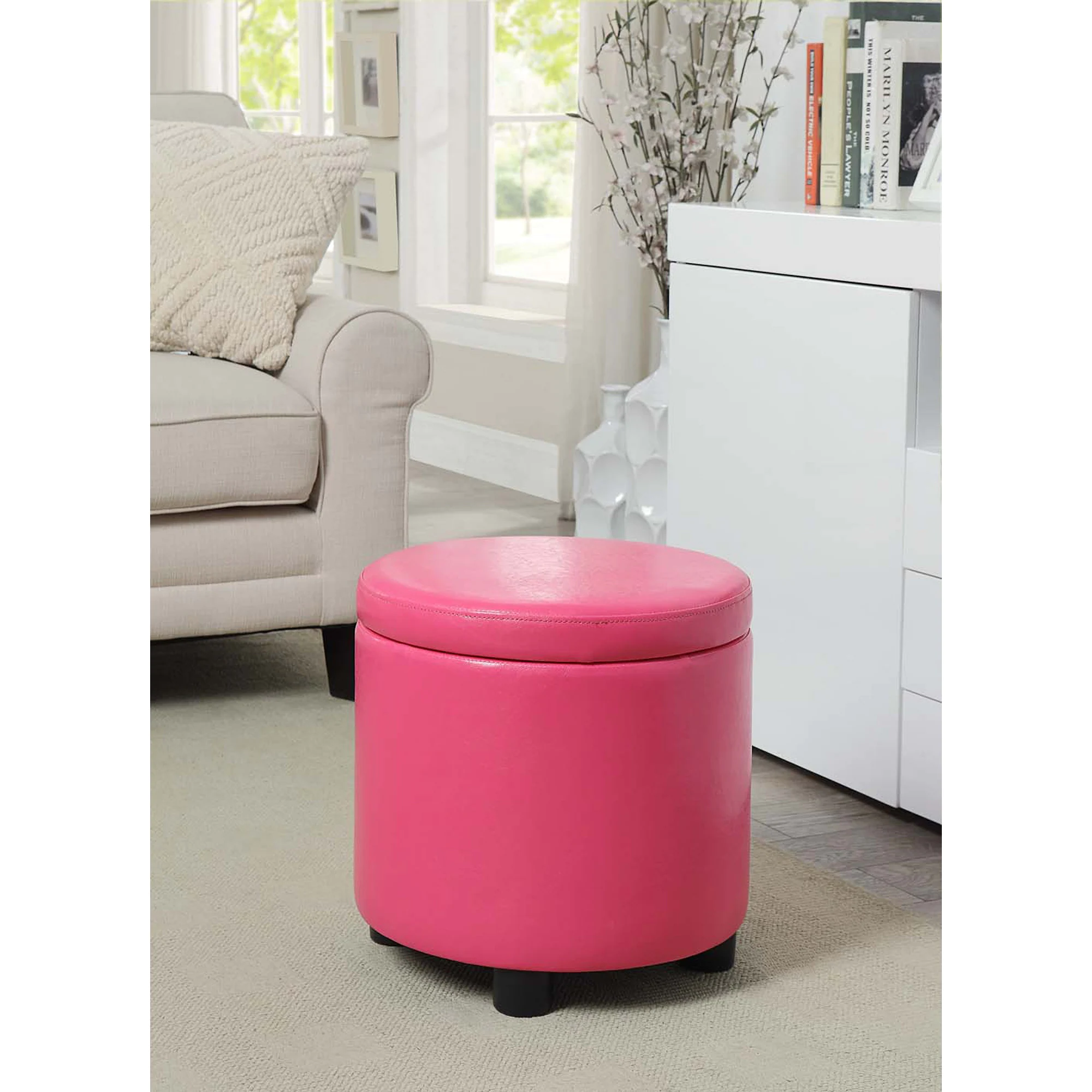 If storage is the biggest issue in your apartment, consider adding an ottoman. A storage ottoman will give you a place to keep extra items, kick up your feet, and double down as seating when you have extra company.
You can even choose a large storage ottoman and use it as your coffee table. Then, simply add a tray on top, so you have a flat surface for your morning cup of tea.
Hang Your Favorite Tapestry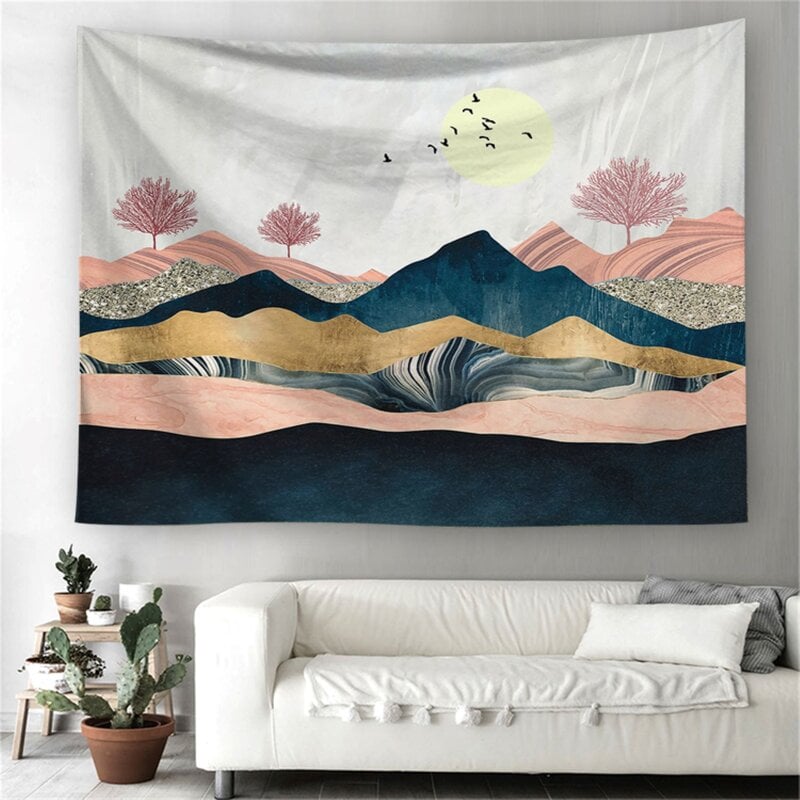 Wall art isn't limited to prints, frames, or canvases. If you have a favorite tapestry or throw blanket, put it on the wall and let it serve as a giant art piece.
If you don't already have a tapestry you love, you can find them online very inexpensively. No matter your style, you should be able to find a budget-friendly option.
Final Thoughts
Decorating an apartment on a budget comes with challenges, but it's not impossible. These small apartment living room ideas on a budget will help you add style, create storage, and make the most of your space.
Your best bet is investing most of your decorating budget into larger neutral pieces like a sofa, area rug, and storage tables. Then, you can slowly add in more decor as your budget allows, or you can DIY some of your own.