Decorated Life is reader-supported. When you buy through links on our site, we may earn an affiliate commission. Learn More
Large Wall Decor Ideas to Easily Fill in the Blanks
Staring at a big blank wall isn't a great source of inspiration. But I promise, decorating it isn't as hard as you might think.
There are tons of large wall decor ideas that fit every style and price point. So whether you want to whip out a paintbrush or find the perfect large piece of art, you can.
Here are 20 ideas you can use to fill in your blank wall.
Hang Two Prints Side by Side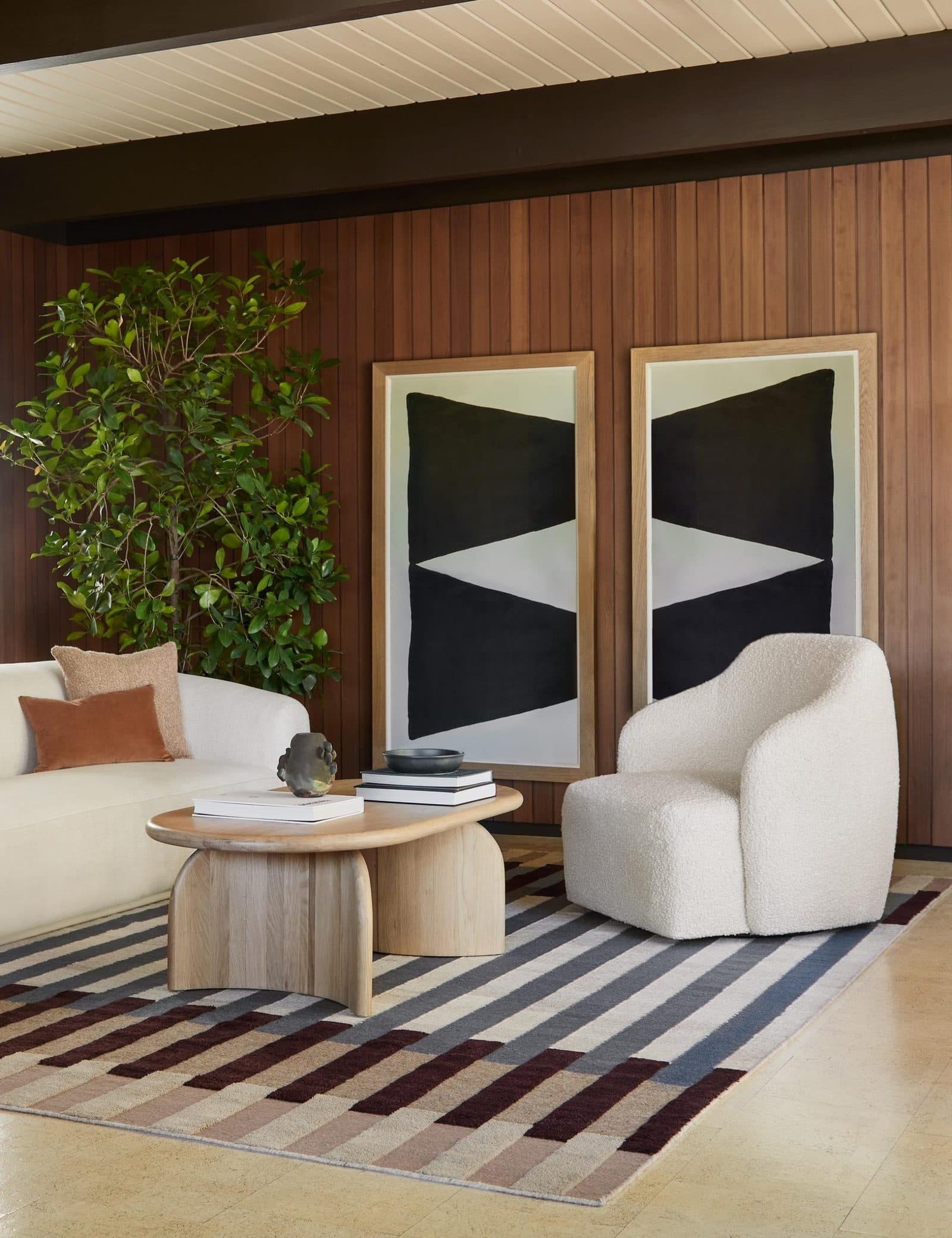 Sometimes the best wall art is simple. Take these prints from Lulu and Georgia, for example. They have basic geometric shapes, but their frames and large size makes them very modern.
Depending on the space you have to fill, you can hang two of these side by side or just use one. You could even buy large frames and DIY the art yourself.
Create a Grid with a Large Map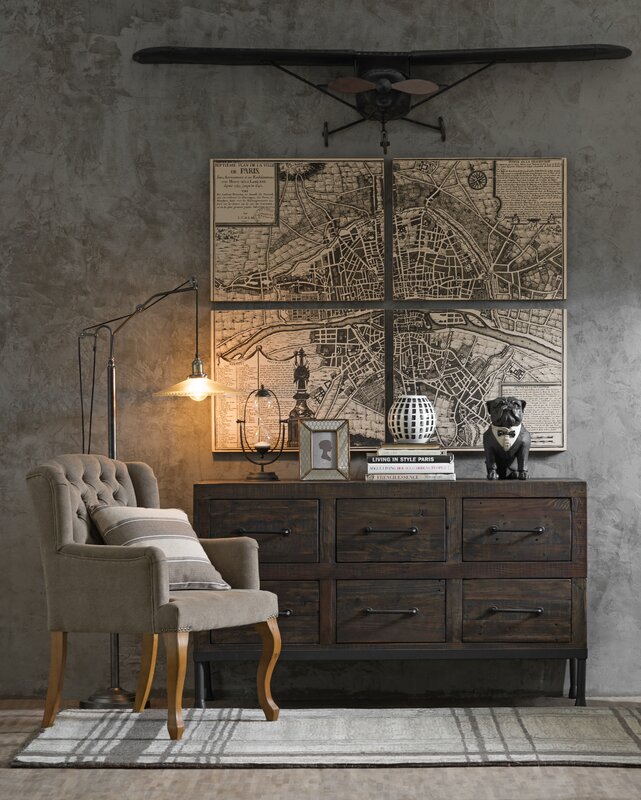 If you're looking for a modern alternative to a gallery wall, try splitting your art into four pieces and hanging them together.
One great idea is to use a map. You can find a similar map at Wayfair or get one of your city and put it in four frames. Consider adding this over a piece of furniture to cover even more space.
Think Outside the Print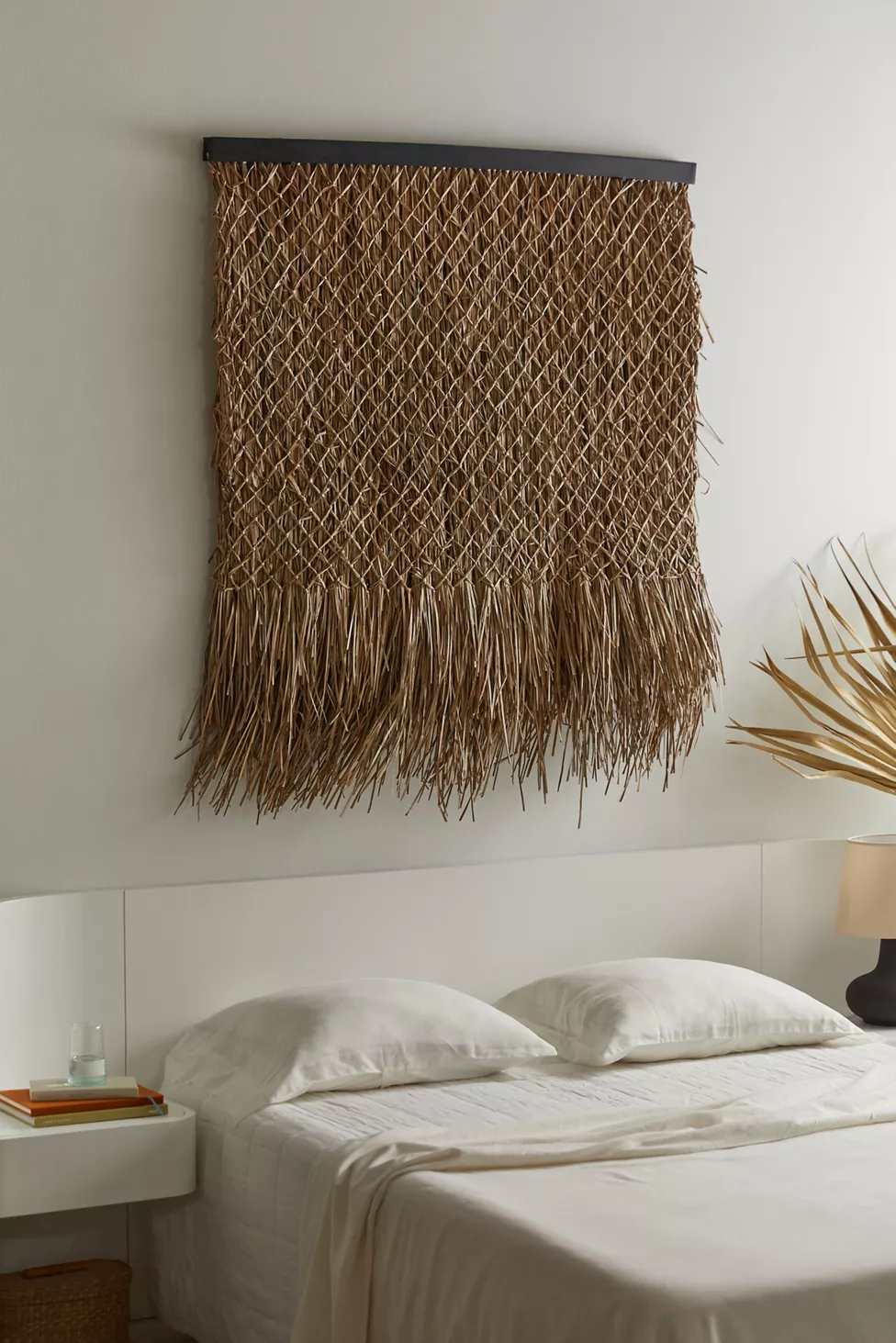 Large wall art ideas aren't limited to only prints. Instead, you can use a natural wall hanging like this.
From Urban Outfitters, this piece of wall decor features woven palm strands. It's massive at 56 inches high and 48 inches wide, perfect for filling in a blank wall. It's also a nice textural piece to add to your room.
Use this Geometric Candle Holder as Art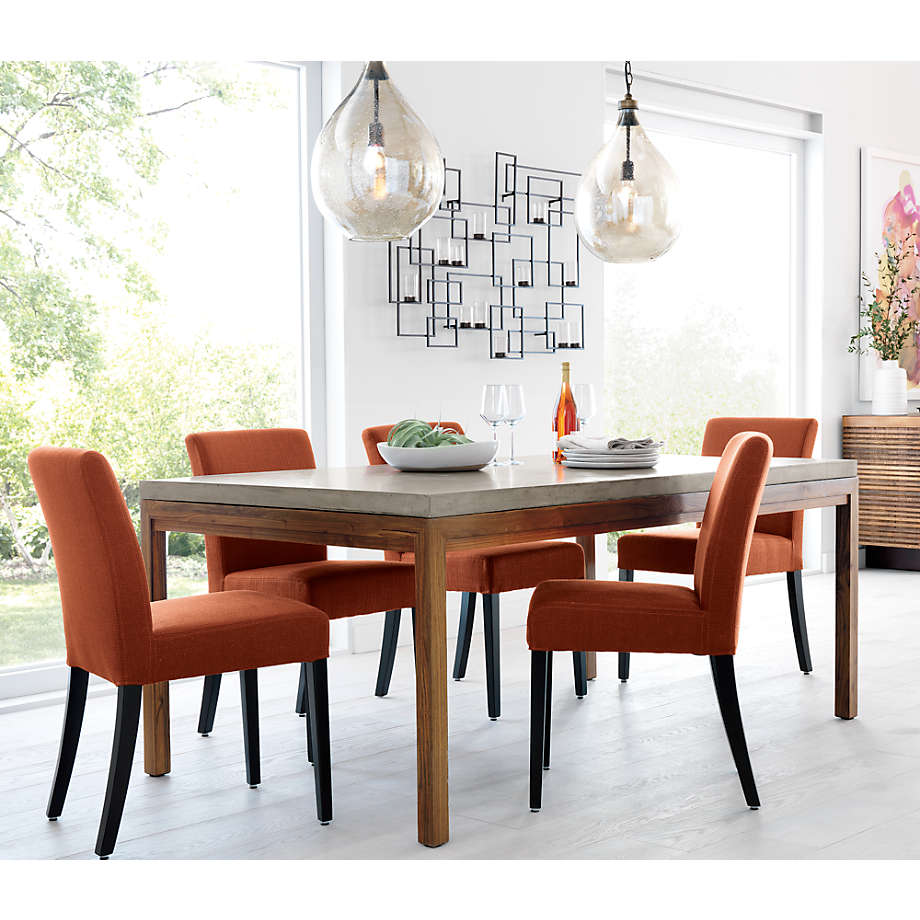 Do you want to add ambiance to your room? Try a large candle holder.
This geometric candle holder from Crate and Barrel holds 14 tealight candles. It measures 48.5 inches wide and 33 inches tall. You can use one or two of these, depending on the space you need to fill.
Skip the Decor and Try Removable Wallpaper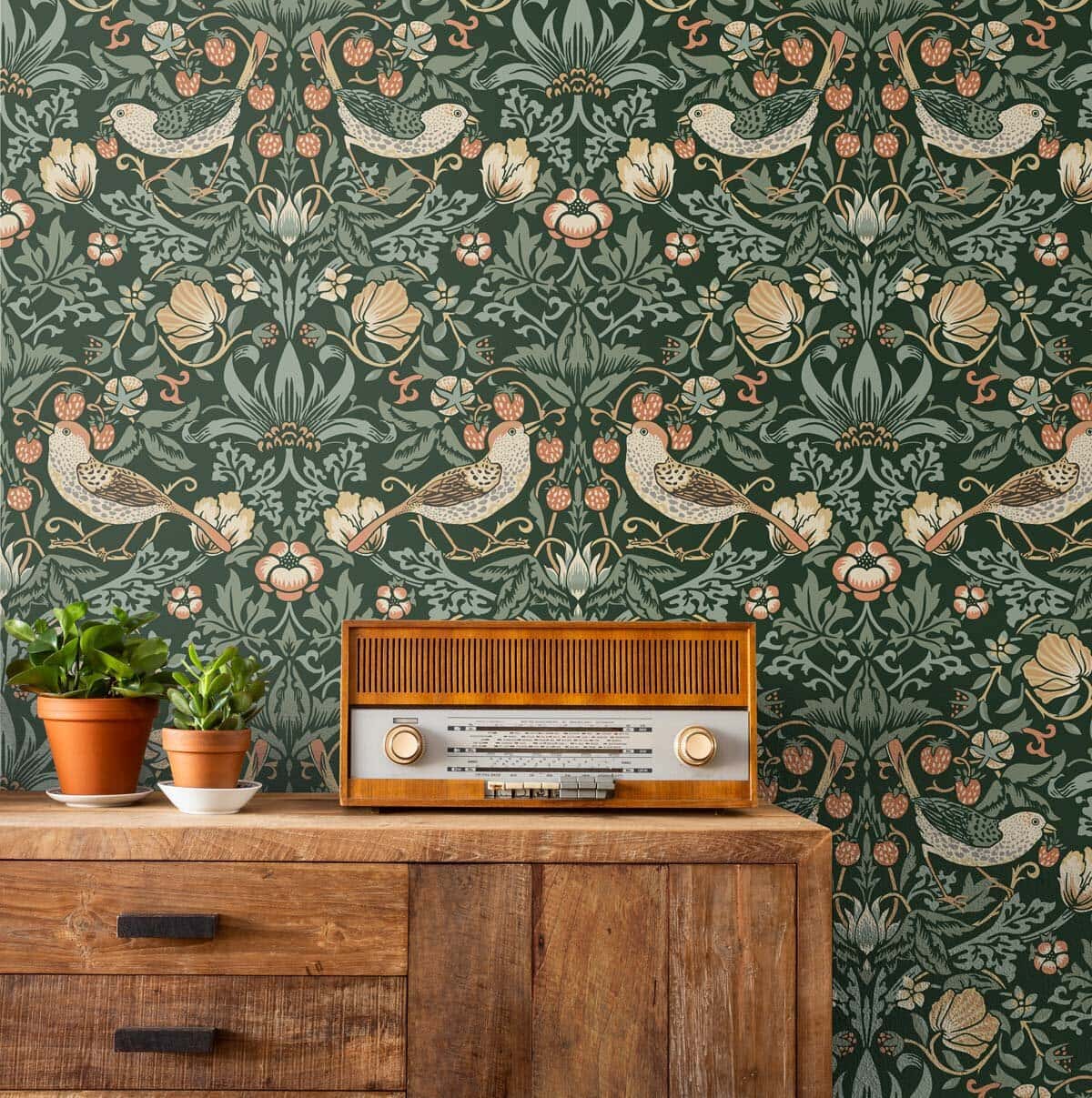 If you're wondering how to decorate large walls, you don't have to fill them full of art. Instead, you can create an accent wall with removable wallpaper.
Peel and stick wallpaper is incredibly easy to install. And, when you no longer want it, peel it off the wall, and it won't ruin the paint underneath. You find this wallpaper as well as dozens of other options at Wayfair.
Stack Your Decor
If you already have lots of wall art, but it doesn't feel big enough for your space, try stacking it.
Stacking wall art will work best when your pieces have a similar color or theme like these geometric prints from Overstock. However, if you prefer a collected look, feel free to mix and match.
Swap out Pictures for a Tapestry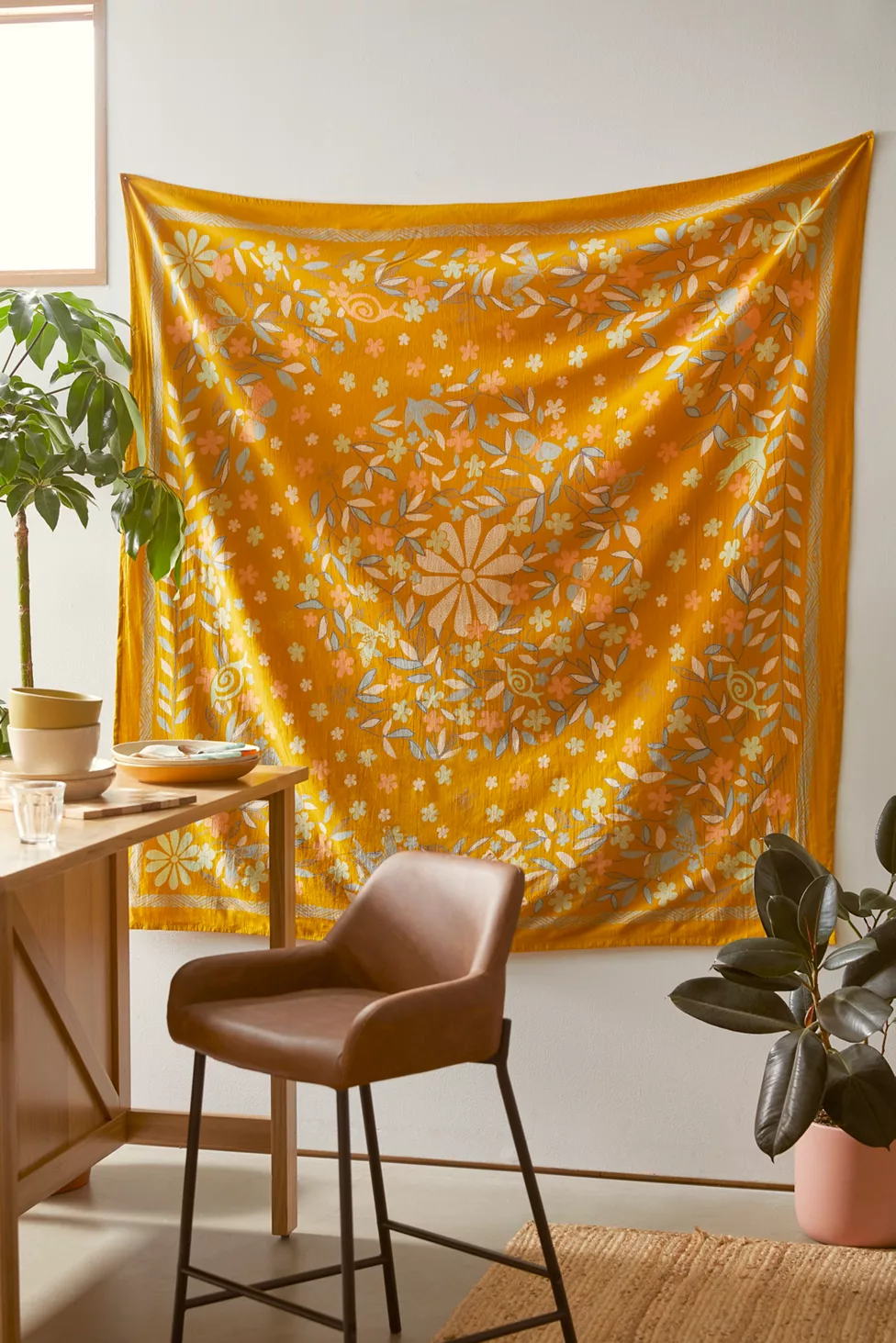 Tapestries are the ultimate big wall decoration. You can find them in any size and pattern, so they'll work, no matter your style.
If you like the boho look, consider this option from Urban Outfitters. It has bright, beautiful colors with a floral medallion print and measures 60 inches high by 60 inches wide.
Liven Up Your Space with an Indoor Wall Planter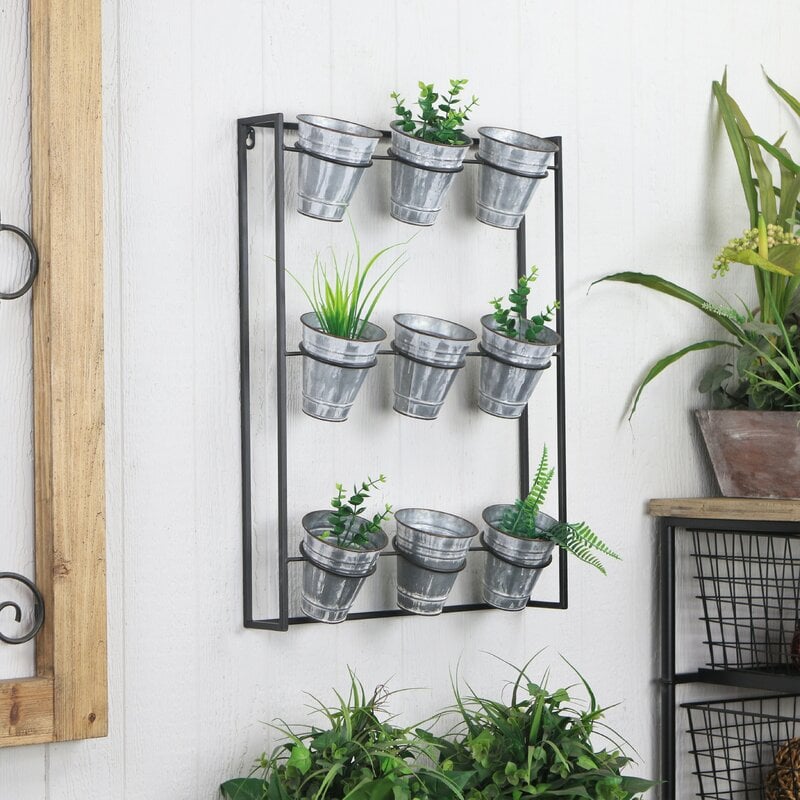 Are you looking for an interesting way to add greenery to your room? Then, pull double duty and hang this indoor planter on your wall.
From Wayfair, this nine-pot planter is perfect for growing herbs or housing your succulents. You can surround this with indoor hanging baskets and a large tree to create a wall full of life.
Cover a Wide Space with an Art Trio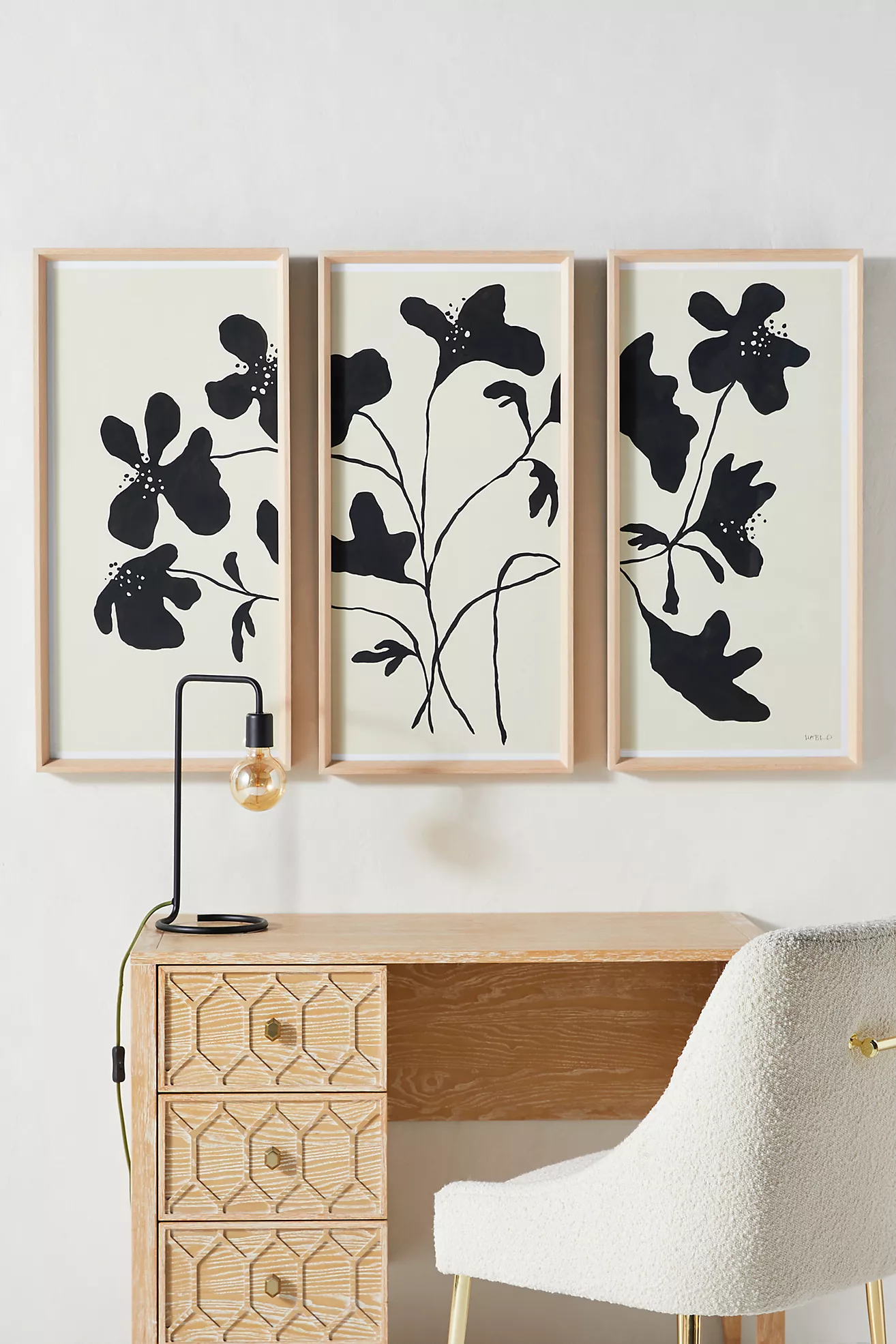 If you have a vast space to fill, consider adding a trio of wall art. This style looks especially great over the top of a piece of furniture that spans approximately the same length.
You can find this trio at Anthropologie. It includes three wall panels that are each approximately 32 inches high and 17 inches wide. The black and white art with a wood frame is a great modern touch.
Fill in Space with a 3 Foot Wall Clock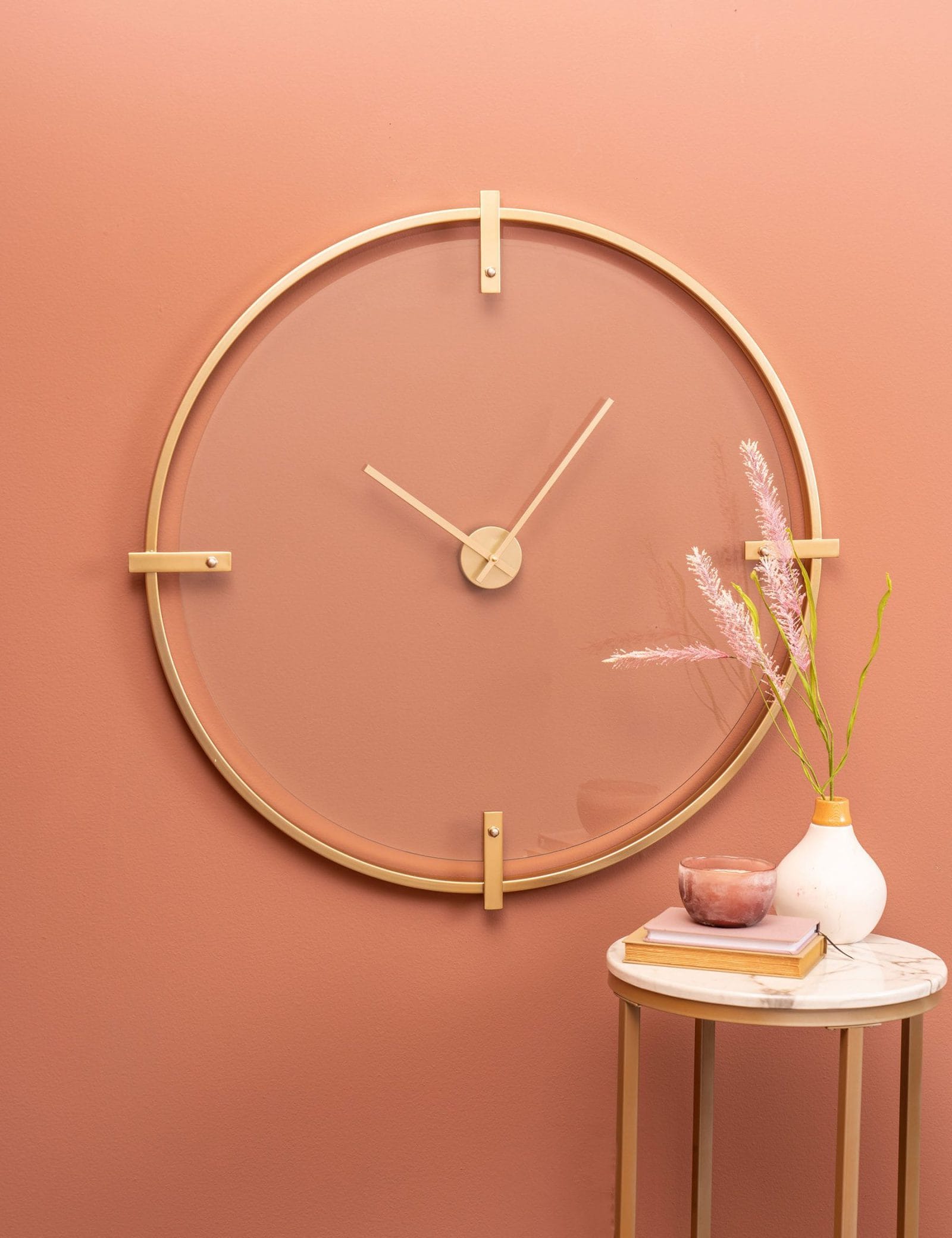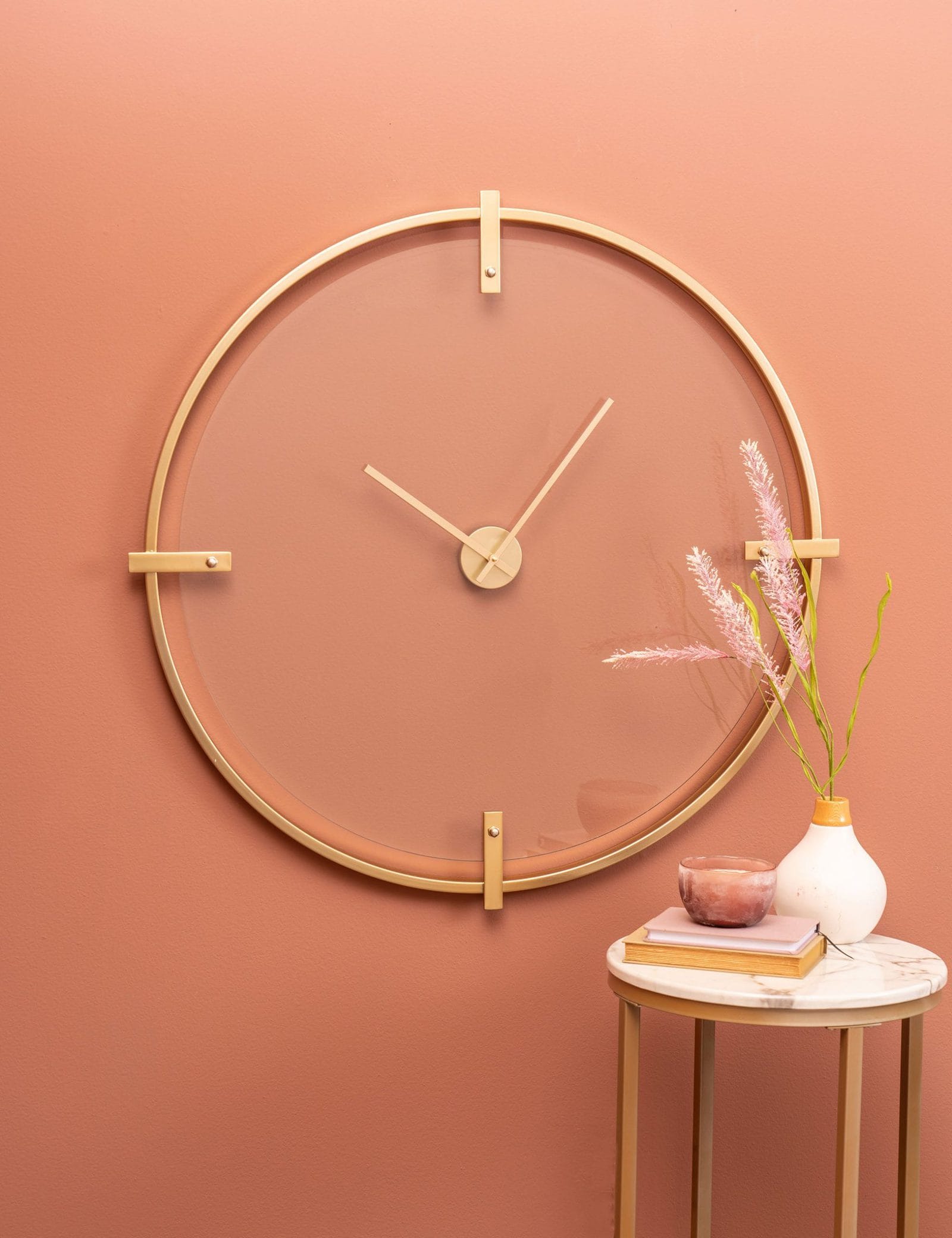 Clocks are timeless wall decor. And luckily, no matter the space you have to fill, you can find one of appropriate size.
This clock from Lulu and Georgia is excellent if you prefer modern or glam decor. It features a gold frame, glass front, and is 36 inches in diameter.
Incorporate a Bookshelf
If you have a large blank wall, you don't have to rely on only things that you can hang. Instead, pull in large pieces of furniture like a bookshelf.
This bookshelf is 70 inches high and 53 inches wide, making it an excellent choice for filling in a big blank wall. Its steel frame and wooden shelves make it great for both rustic and modern rooms.
Hang a Mirror Collage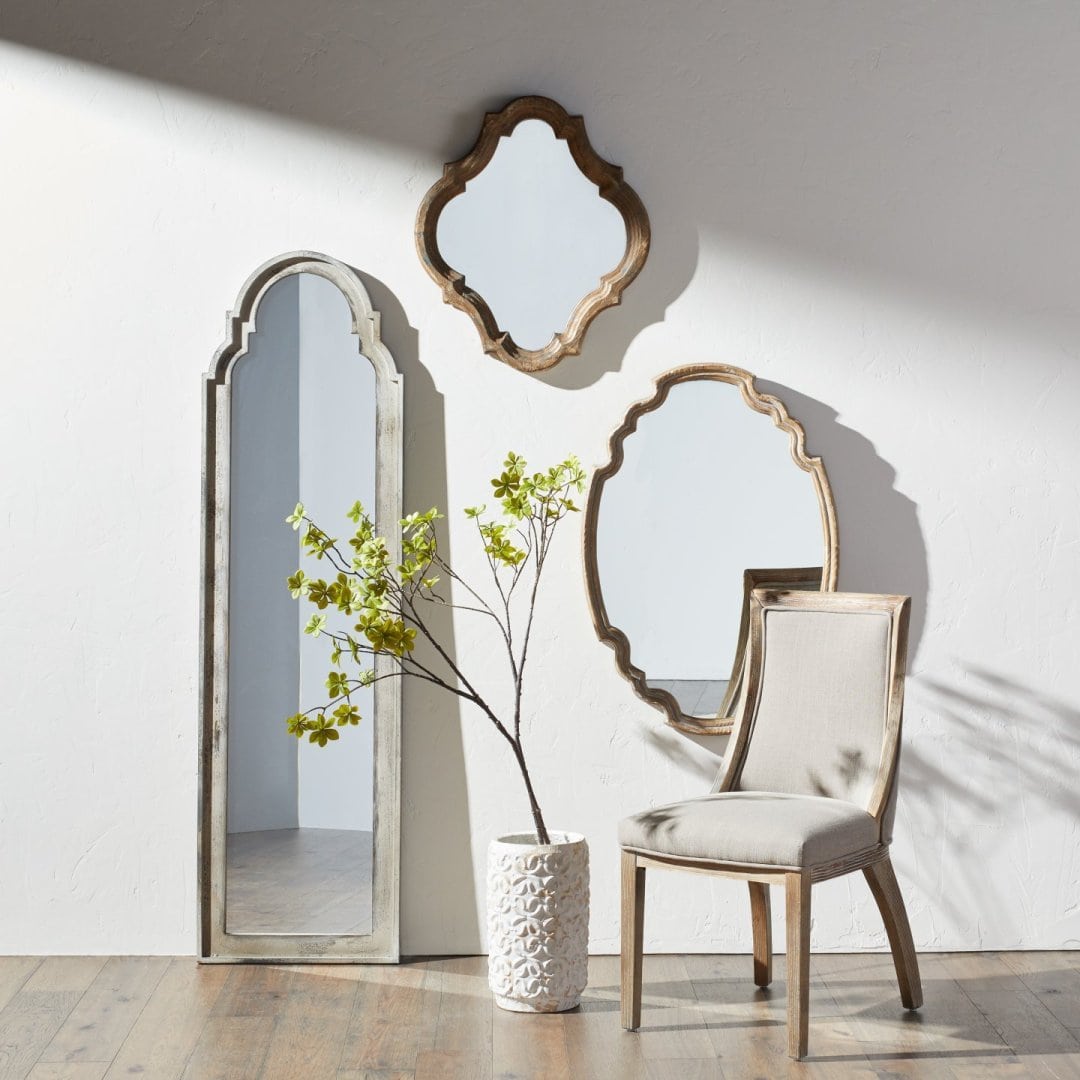 Do you have a lot of wall mirrors lying around? Instead of hanging them in individual spaces, group them and create a collage.
You can use mirrors with similar frame styles as pictured or mix and match for an eclectic look. If you have large mirrors, they'll fill a lot of space and look very stylish.
Add Giant Frames Over Furniture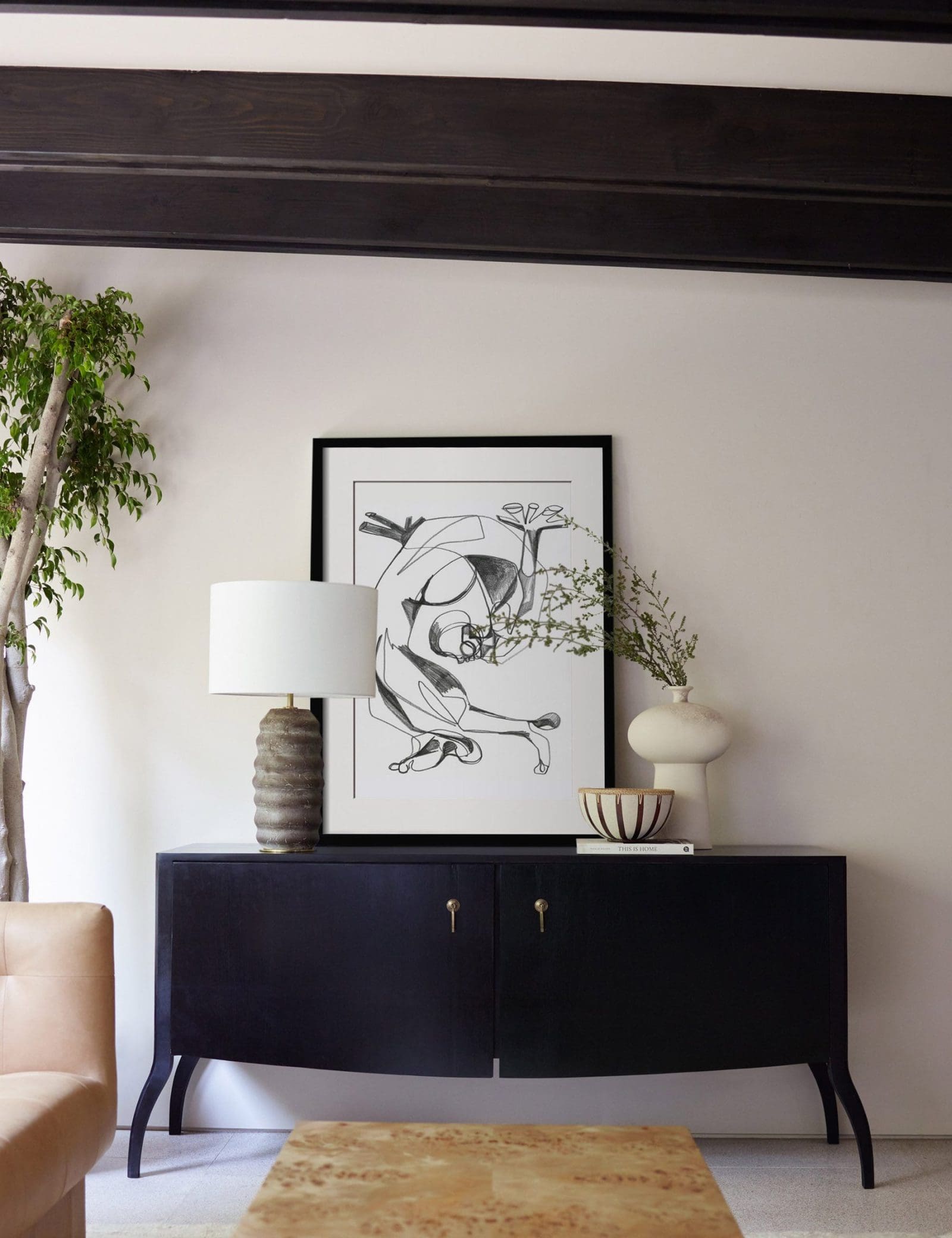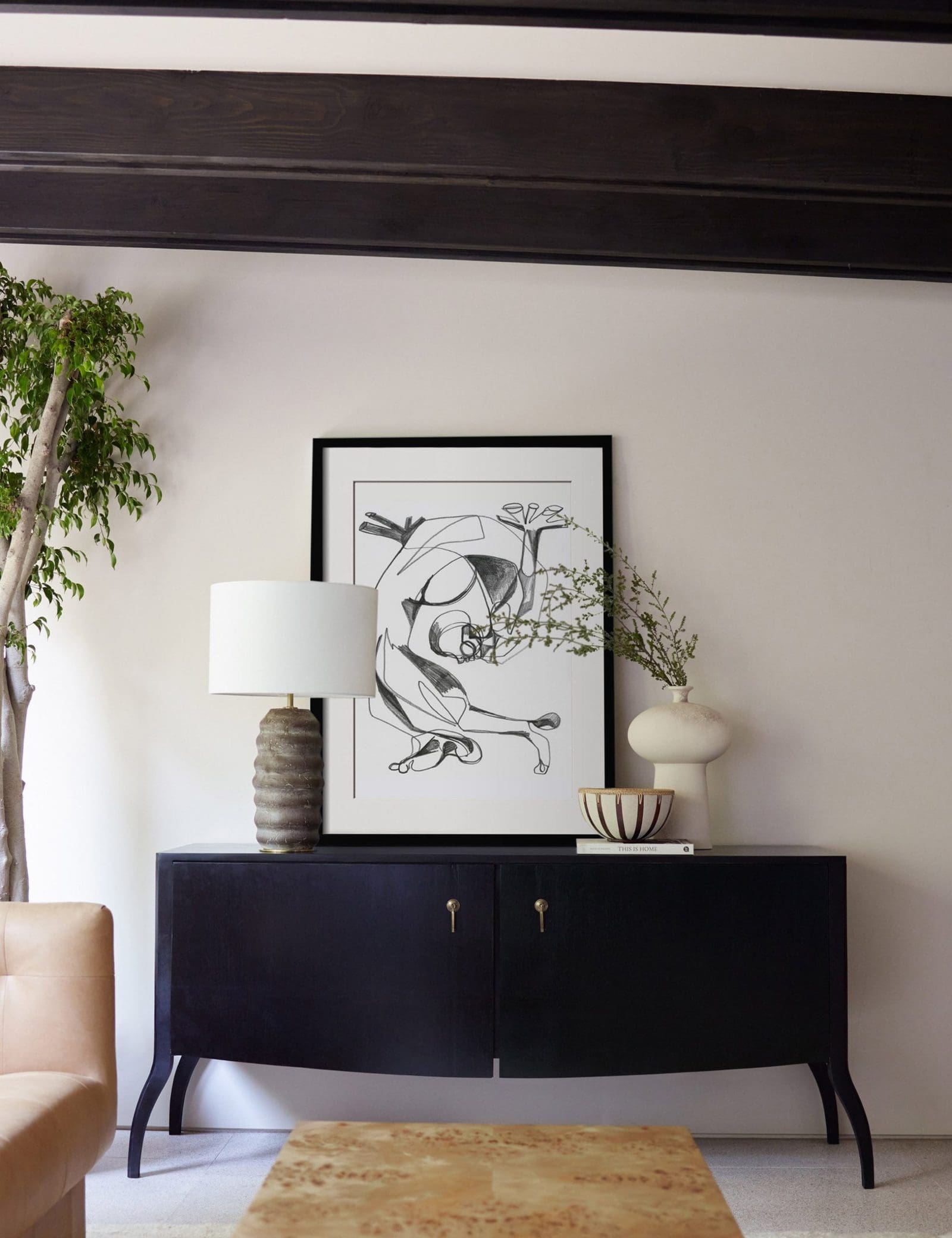 A great way to anchor furniture is to add a large-scale piece of art over it. Doing this acts as double duty, filling up more wall space and making your design look more put-together.
A good option for sideboards and console tables is a tall piece of art like this from Lulu and Georgia. It comes in several sizes and looks excellent rested against the wall.
Consider a Mural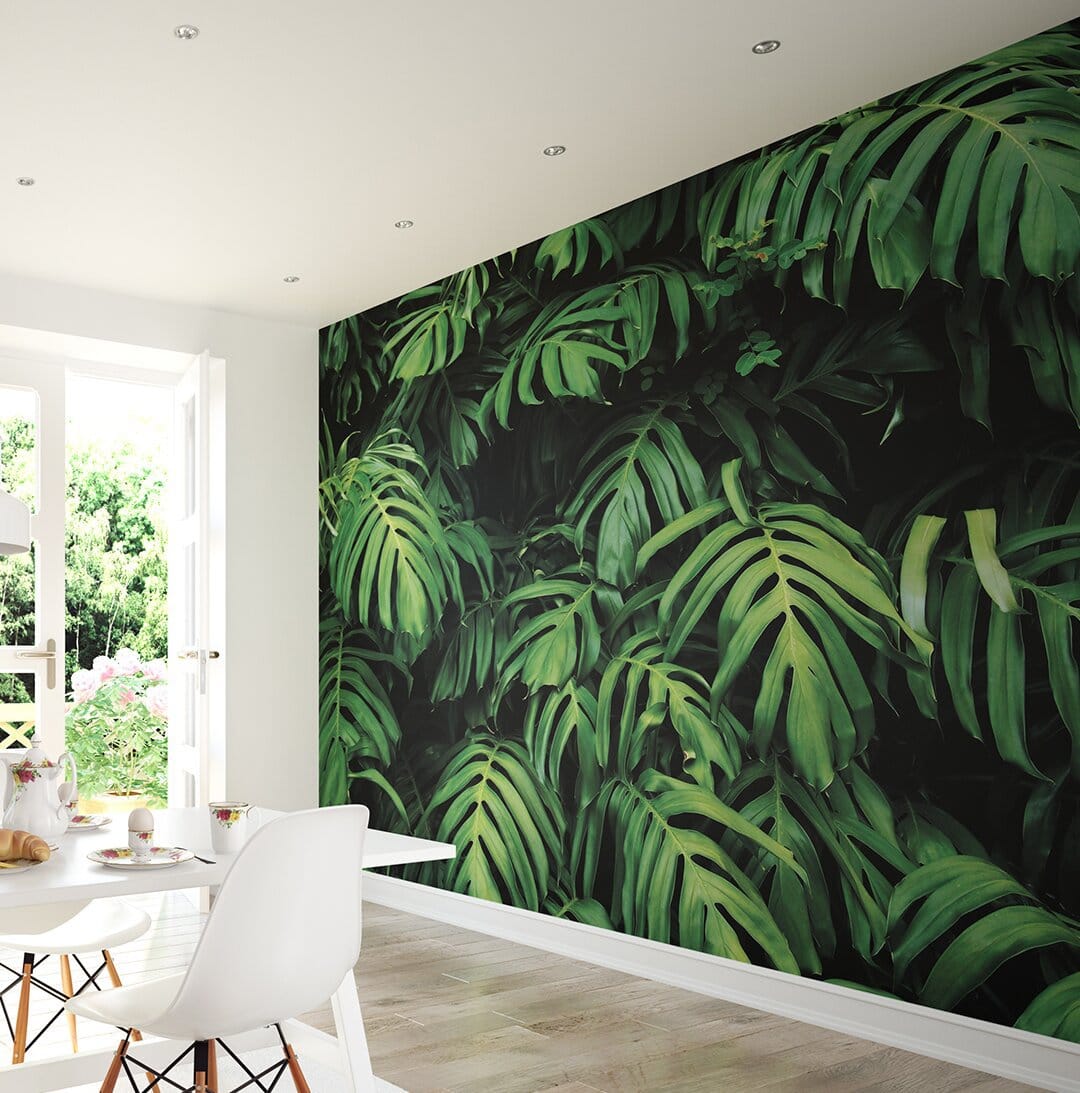 If you don't like the gallery or collected look, consider a giant mural. You can find murals for all different sizes of walls and in many designs.
This mural comes from Wayfair and features large tropical palm leaves. It works well for boho and modern-style rooms. And when you use it, you don't need to worry about adding wall decor on top.
Put a Wall Sconce Next to Your Decor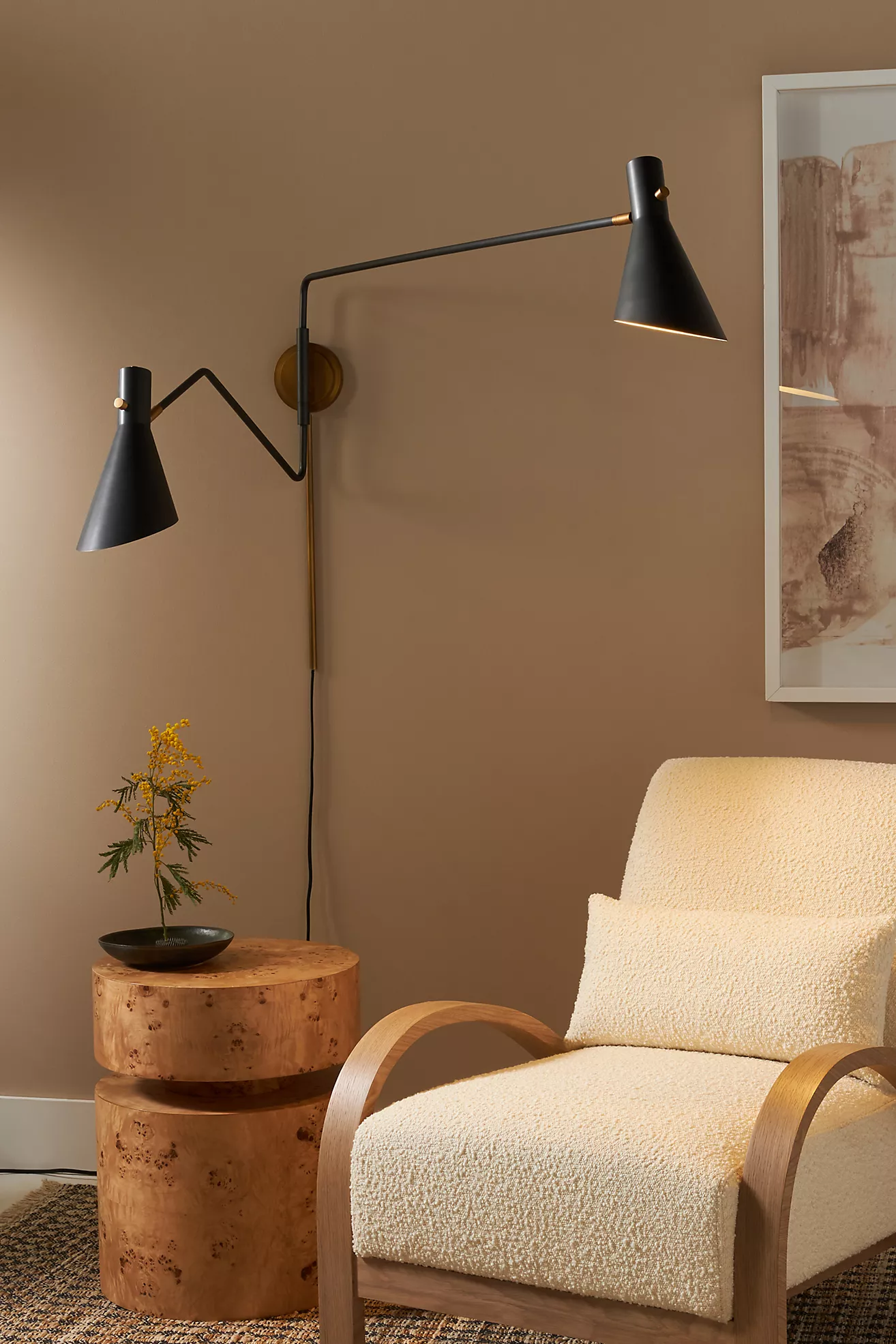 If you're looking for functional wall art, place a wall sconce next to your art pieces. Doing this gives you a professional gallery-style look.
This multi-arm wall sconce from Anthropologie is perfect for large walls. It takes up a lot of space without being bulky and works with all types of decor.
Place a Trail of Baskets on the Wall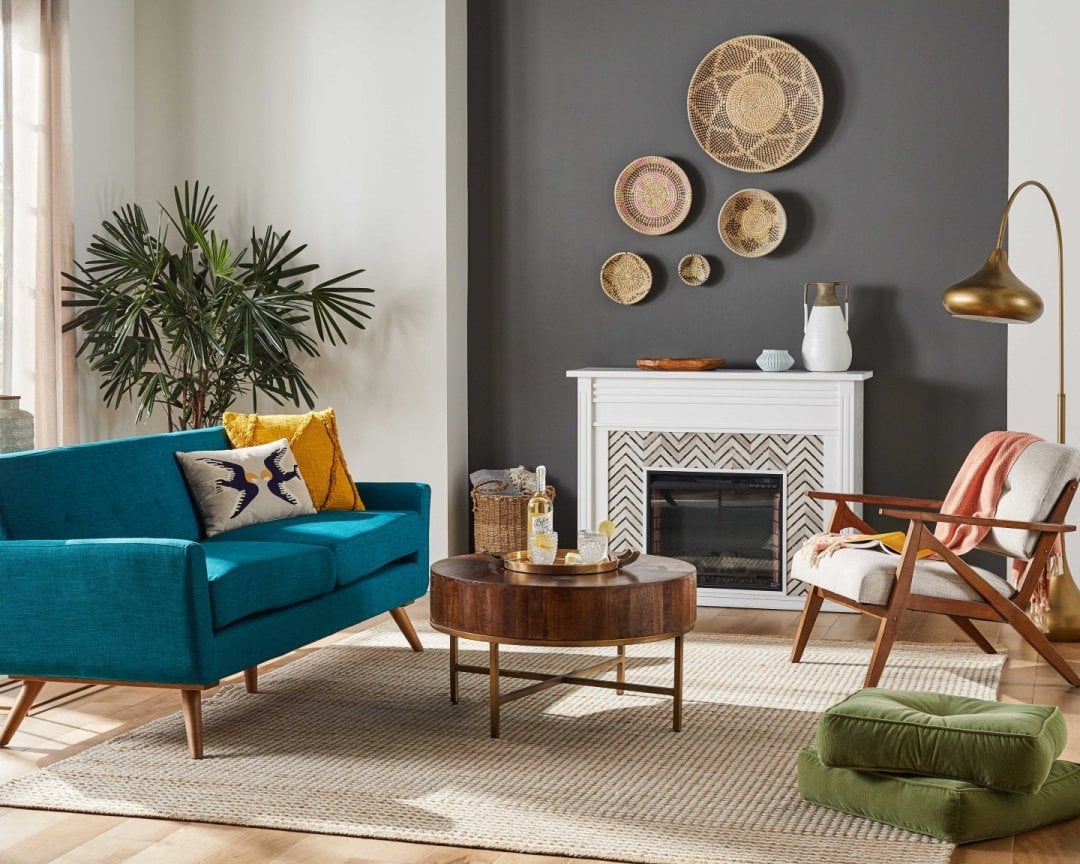 Right now, a trendy wall decor item is woven baskets. You can find them in all shapes, sizes, and colors.
This set is from Wayfair and includes seven seagrass baskets of various sizes. You can hang them on the wall in many different patterns depending on your needs. You can also mix them with other decor to create a gallery wall.
Try Large Wall Decals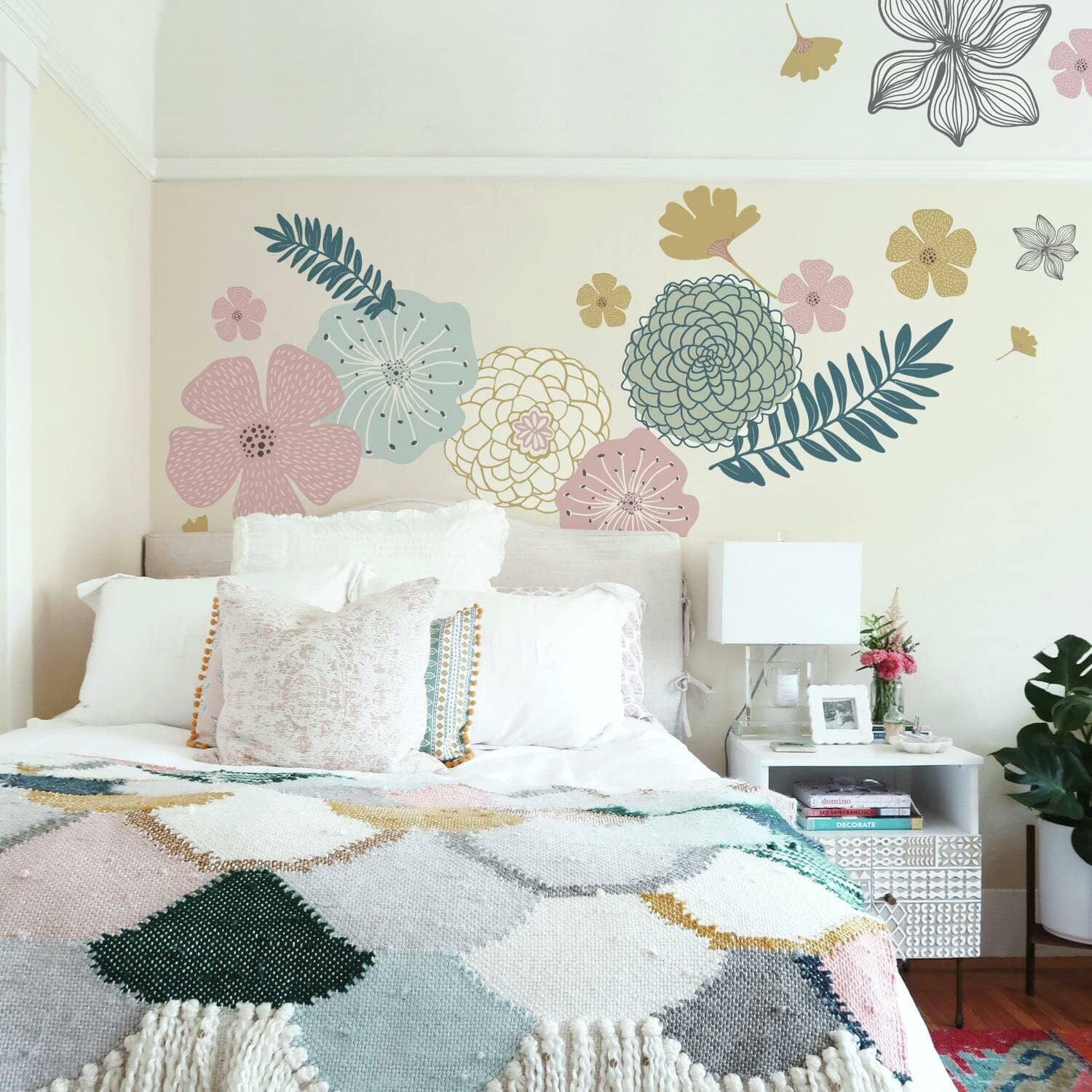 If you're decorating a kid's room or looking to add a touch of whimsy to your space, try wall decals. You can find decals of flowers, maps, or sayings.
For a feminine touch, consider this floral set from Wayfair. These decals are peel and stick, and since they're easily removable, you can use them even if you're a renter.
Accent the Wall with a Long Mirror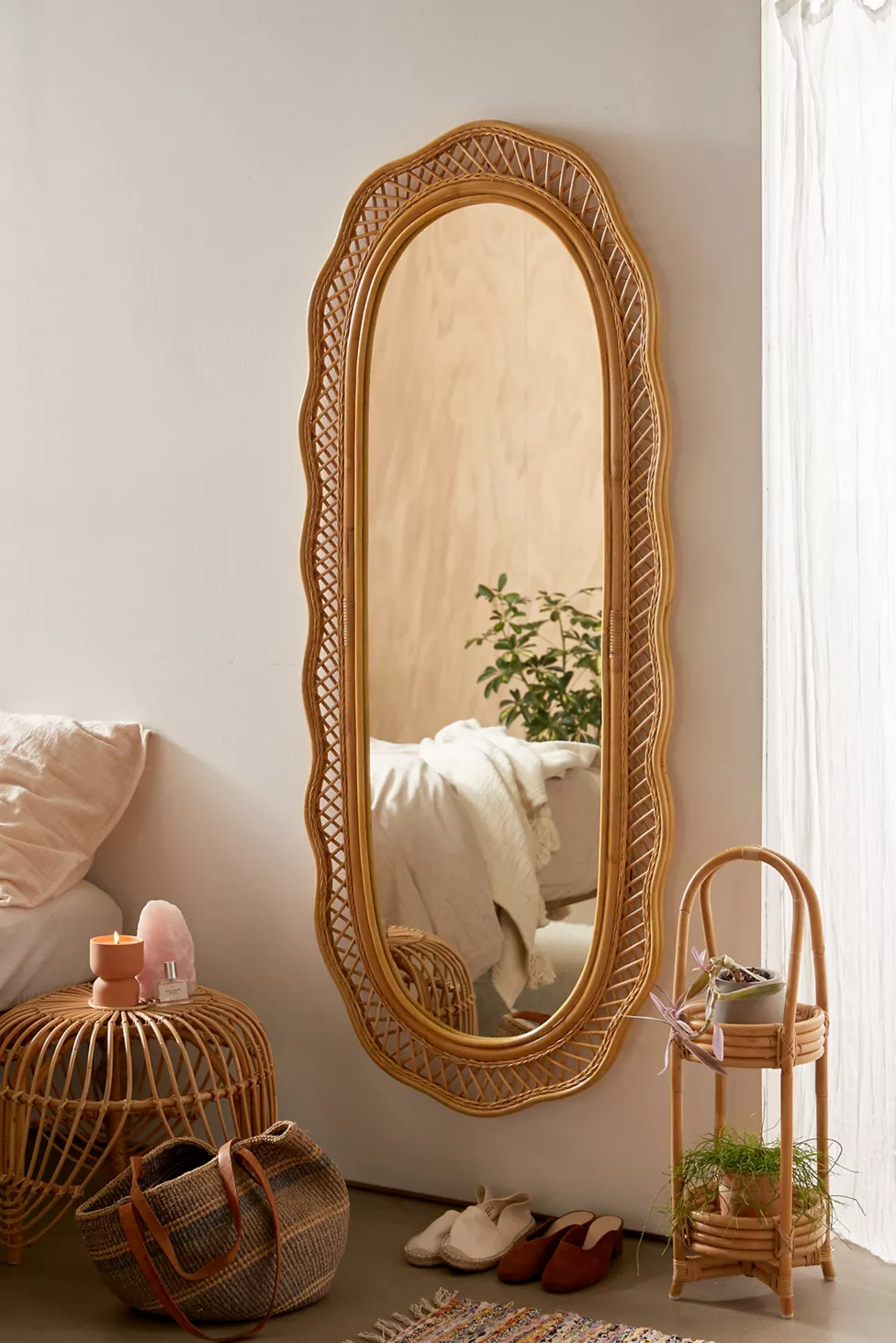 Mirrors are timeless. If you don't already have some to work into a gallery, consider getting one large piece like this.
From Urban Outfitters, this mirror is 25 inches wide and 64.5 inches tall. It has a wicker frame and will look great if you have other wicker pieces in your room.
Go Big and Bold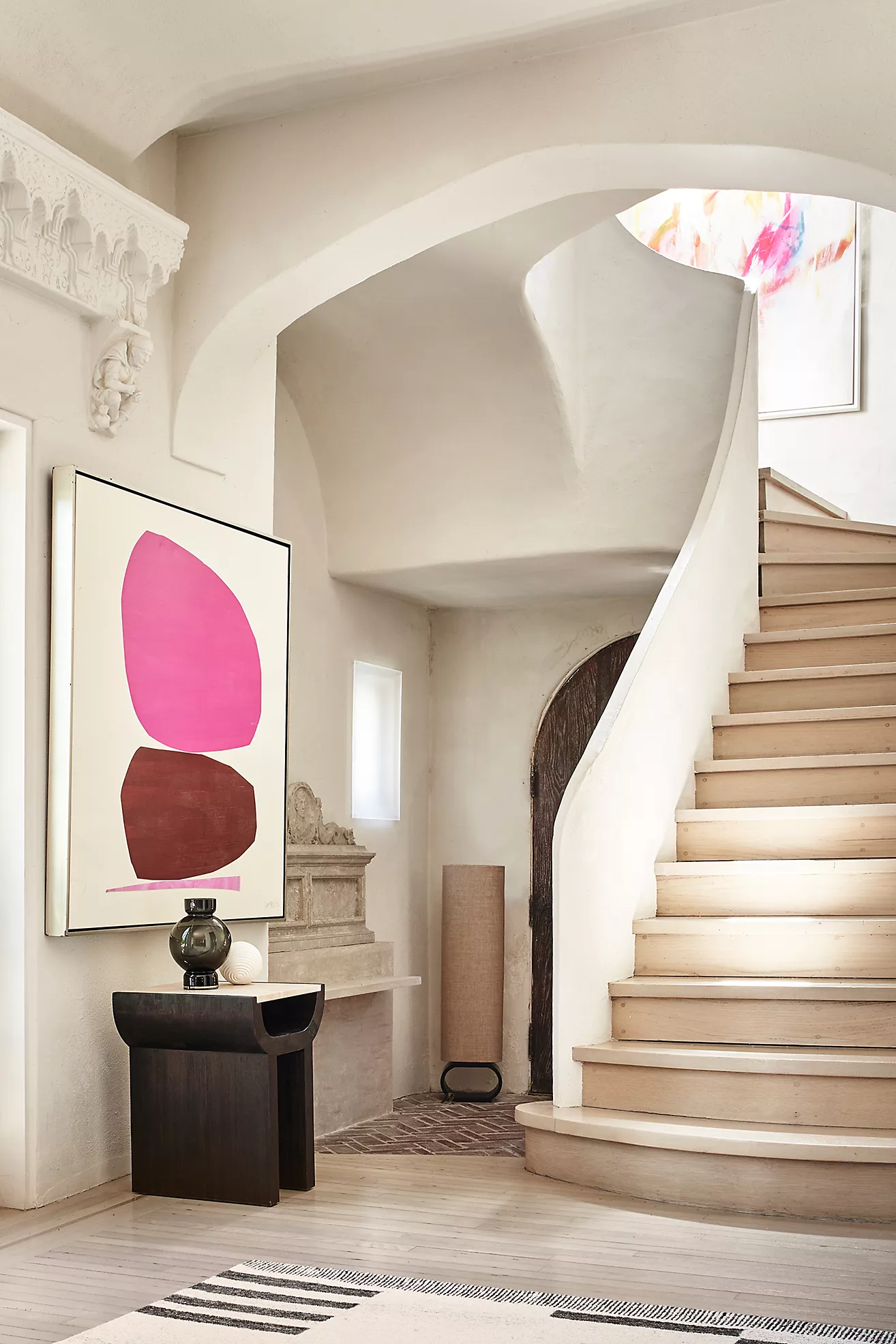 Looking for a bright pop of color? Choose something big and bold like this art from Anthropologie.
This is a giant 49.5-inch square canvas. Its simple design and vibrant colors work well for a modern aesthetic. When you have a statement-making piece like this, you don't need to add much else to your walls.
Hang Picture Ledge Shelves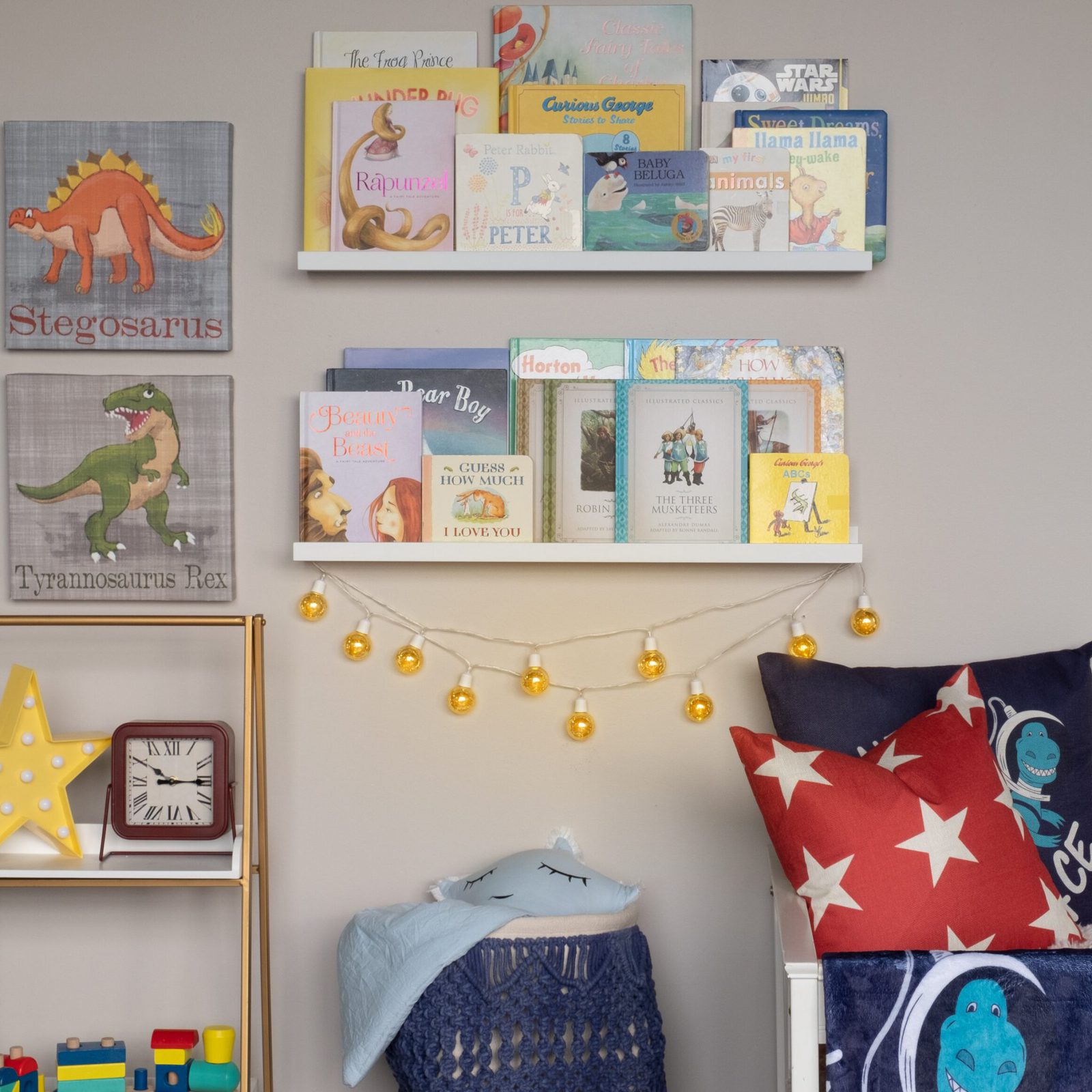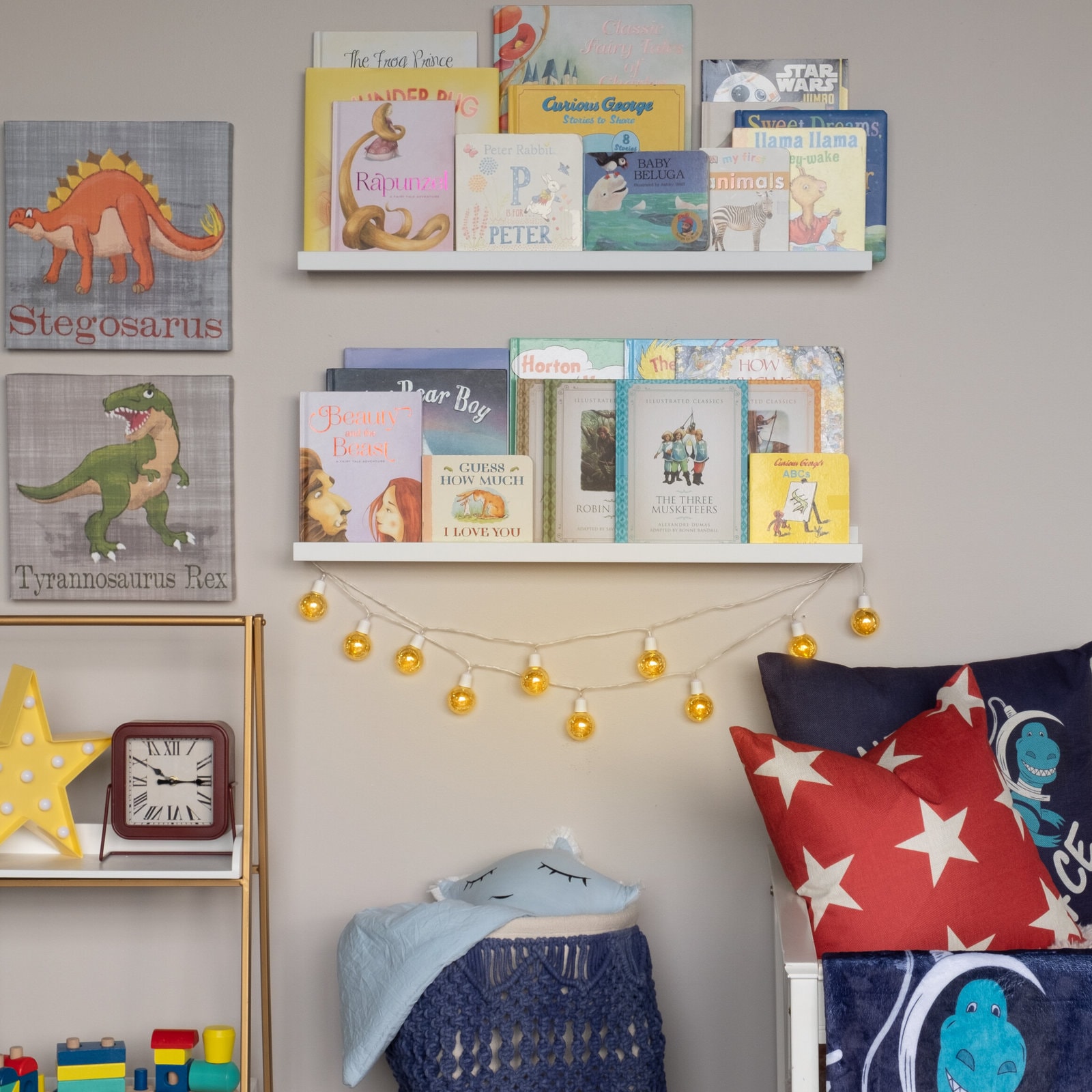 Shelving is an easy idea for a blank wall. You can use large shelves and fill them with decor or work two smaller shelves like these into your design.
From Wayfair, these picture shelves have a ledge that allows you to easily rest books or artwork on them. Each one is approximately 30 inches long.
Final Thoughts
While filling a big blank wall might feel like a daunting task, the reality is there are lots of ways to decorate it. If you're looking for something simple, consider peel and stick wallpaper or large murals.
You can also group things you already have, like a collection of mirrors or a bunch of geometric artwork. Don't be afraid to play around with your wall design until you find what you like best.