Decorated Life is reader-supported. When you buy through links on our site, we may earn an affiliate commission. Learn More
26 Screened-In Porch Ideas that You Will Love
Screened-in porches are excellent for any home by creating a space to enjoy the outdoors that's safe from insects and the elements.
There are a lot of different options to explore to create your perfect porch area, so you'll have to think about what you'll be using it for.
Do you want to have a big space for dining and entertaining? Is it mostly for relaxing and enjoying the view? Read on to get inspired for your own home!
Make it a Place to Lounge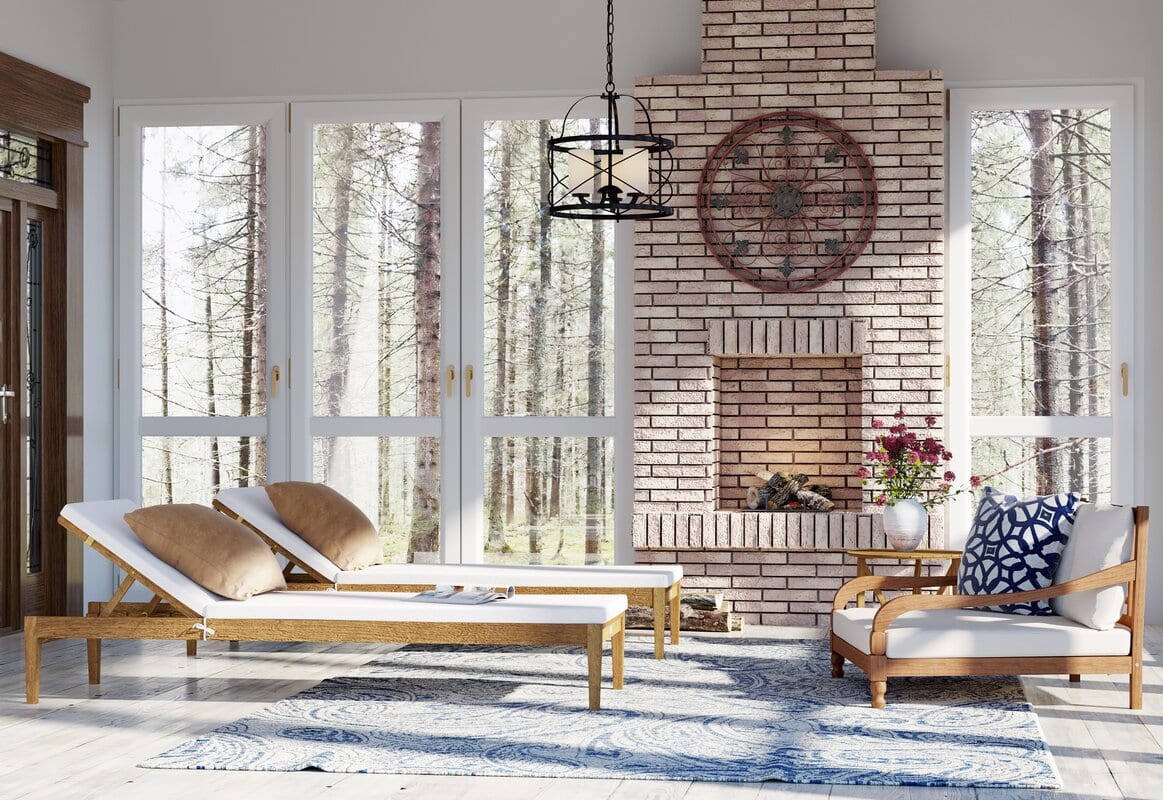 Your screened-in porch has the potential to be whatever you want it to be, so there's no reason to go for the standard table and chairs setup if that's not your ideal way to relax.
Take a tip from this screened-in back porch and furnish it with loungers instead of traditional chairs. It'll be a nice spot to curl up and read or take a nap.
Bring In Pastels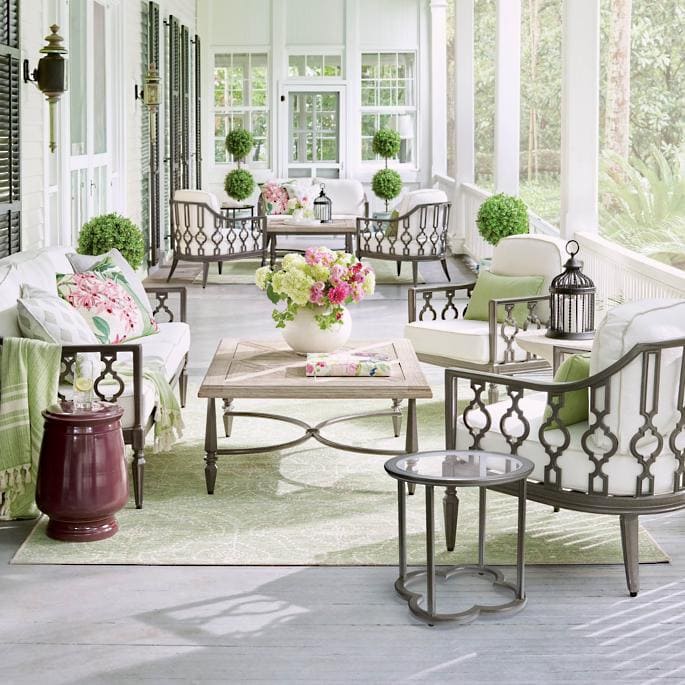 It can always be springtime in your screened-in porch if you decorate with lots of pastels and lighter hues.
This porch has pops of pink mixed in with greens and yellows that come together in a gorgeous springtime look. Add some fresh flowers and you have springtime all year round.
Keep it Light and Airy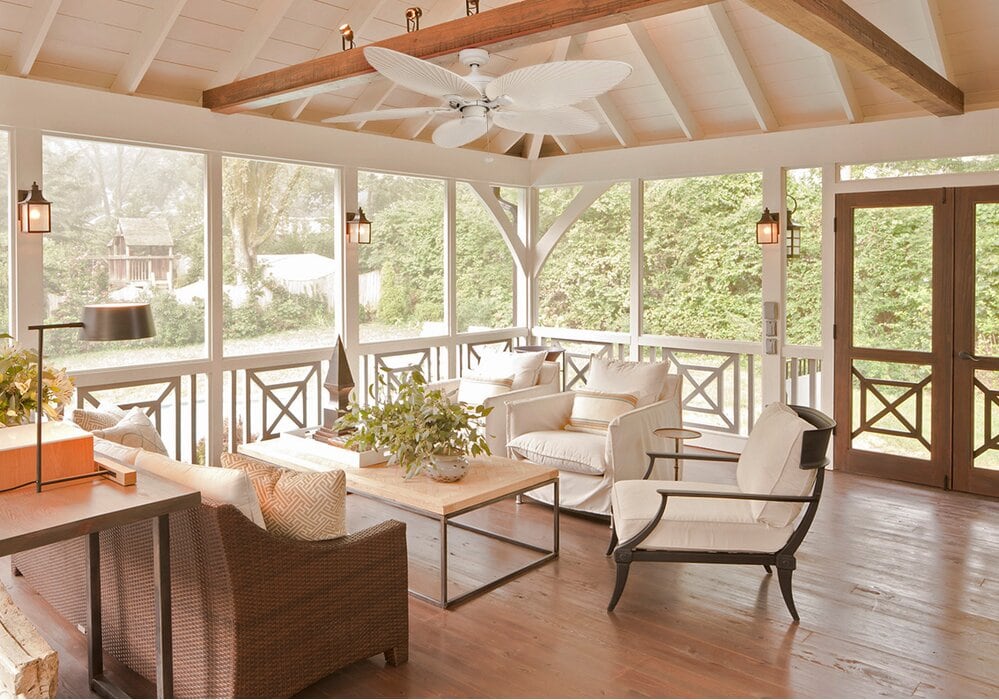 The point of a screened porch is to be able to enjoy the outdoors no matter the weather, right? So, don't over do it with lots of decor and furniture, just keep it simple, light, and airy to make it welcoming and cozy without taking attention away from the outdoors.
Soften It Up With Drapes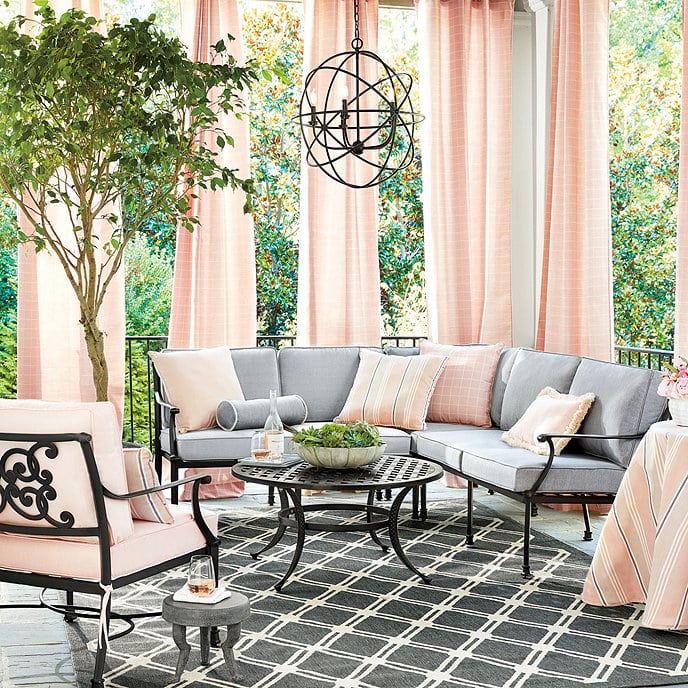 Some screened-in porches have a little bit of a "cold" feeling to them with a lot of sharp edges or metal furniture. But, you can soften it up with some drapes.
Even though they'll give you a more rounded look, make sure you keep them functional too. Hang them around the perimeter in a way that they can stretch out and actually cover the screens at night if you want some privacy.
Install Some Pretty Tiles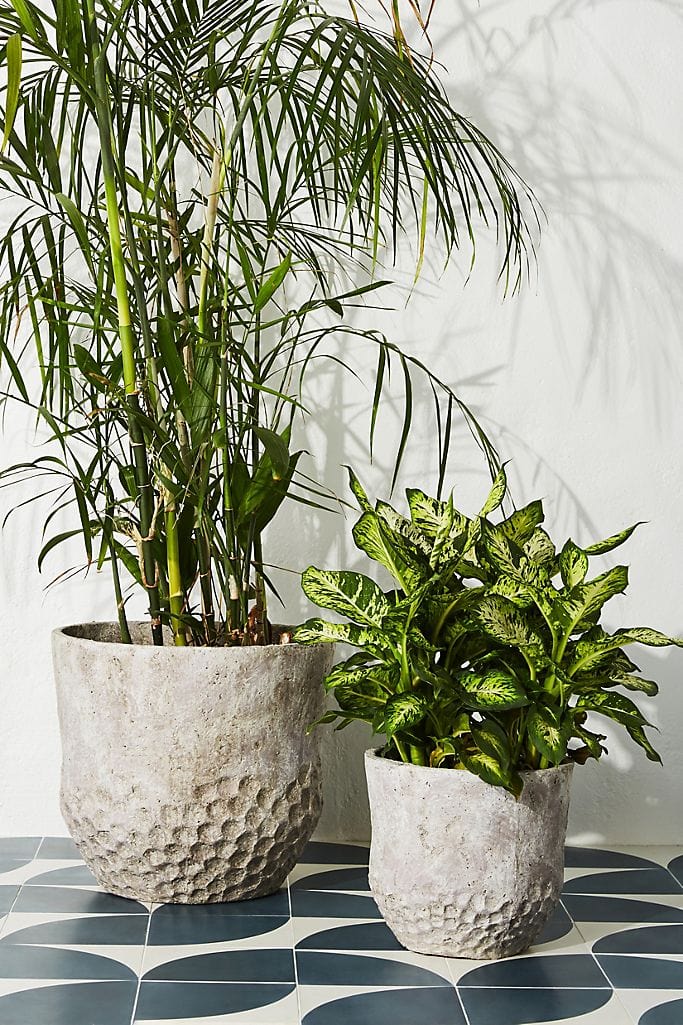 The nice thing about a screened-in porch is that it's mostly protected from the elements, so you can invest in furniture and flooring that may otherwise not last as long if it were outdoors at all times.
Consider some colorful ceramic tiles for the space. Since it's not inside the house, it's a space all its own and it doesn't have to be cohesive with the rest of your flooring, so have some fun with it!
Add Pops of Color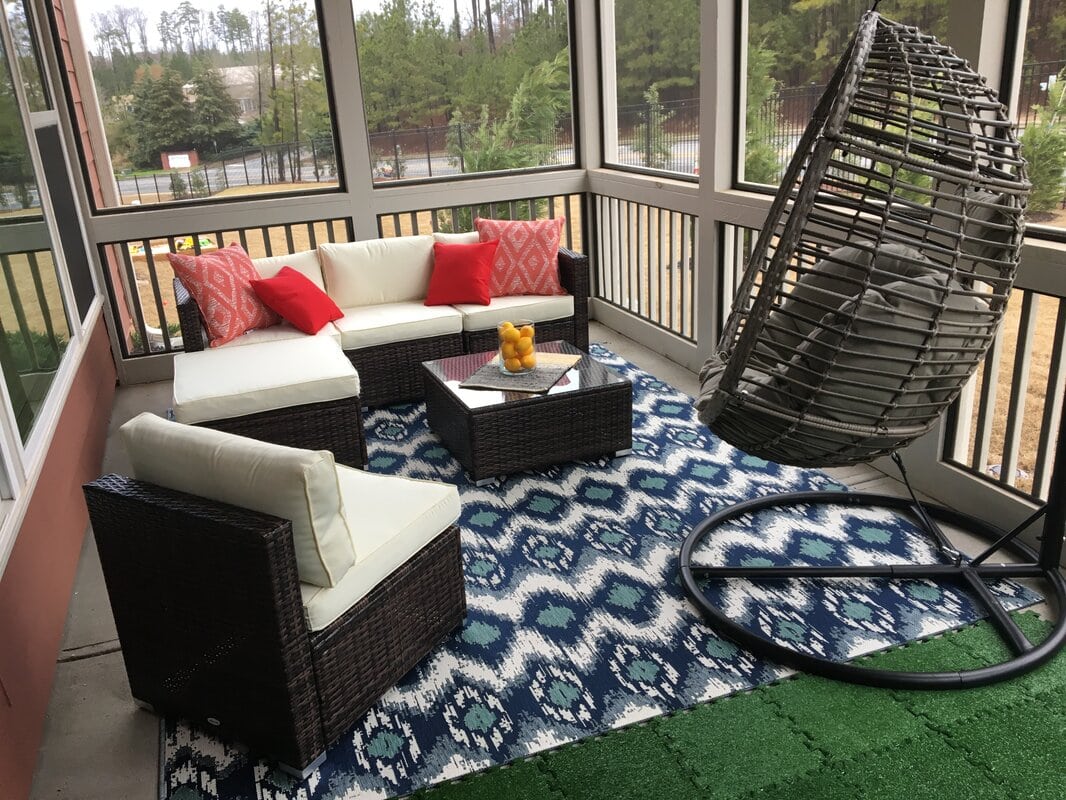 screened-in porches can sometimes feel a little brown. Brown is a great neutral, but if you overdo it, it looks bland and boring.
You can avoid that brown fate by adding in some pops of color here and there. Get some bright green throw pillows, a bold rug, or some multicolored cushions.
Install a Statement Light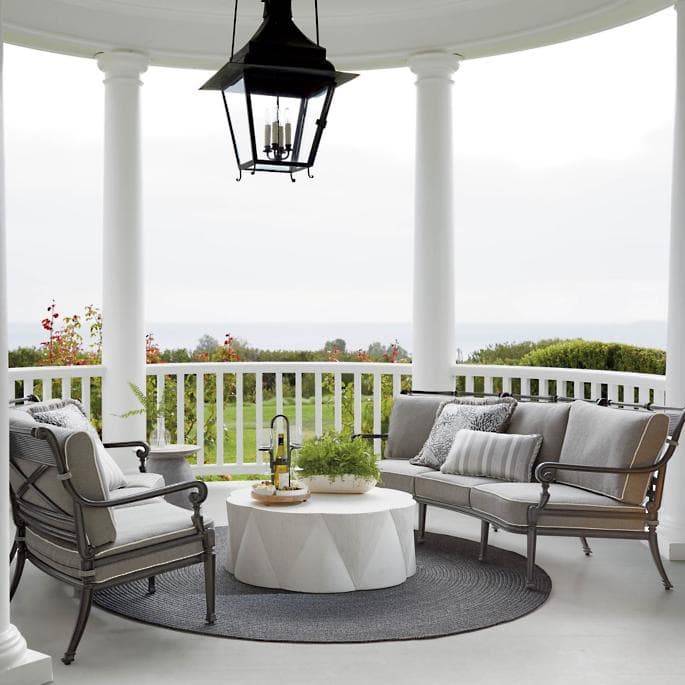 A lighting fixture can change the look of any room in your home, including your screened-in porch! If you live in a cooler climate and don't need a ceiling fan, invest in a fun statement light that enhances the space's aesthetic. Make sure you keep it cozy, though, by installing a dimmer switch so you can keep the lights low at night.
Go Rustic Coastal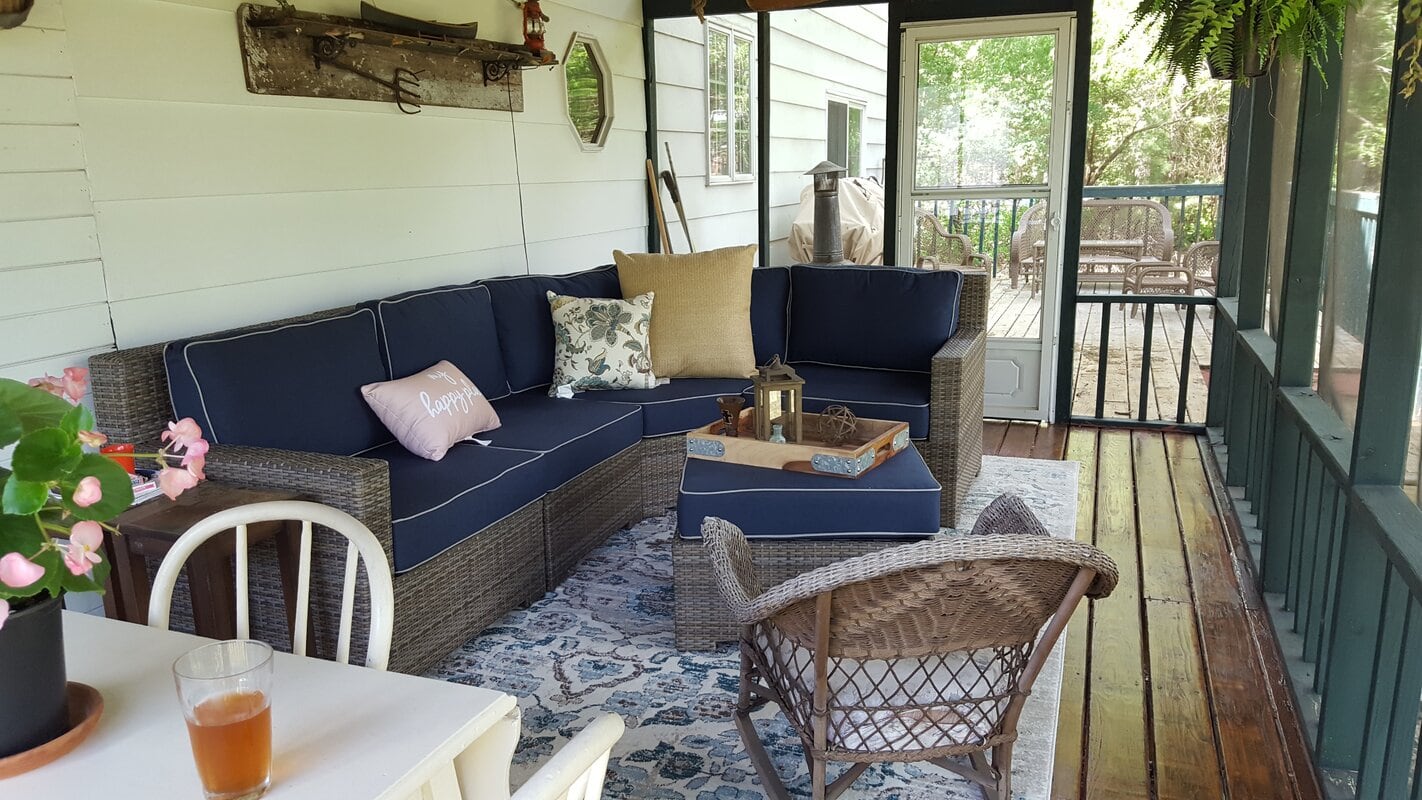 Screened porches are very common in beach houses because they're the perfect way to enjoy the weather without having to endure the bugs that come out once it gets muggy. But, you don't have to live on the beach to take a design tip from those homes!
Go for a rustic coastal theme with distressed white wood, nautical elements, and touches of navy blue.
Get Inspired By New Orleans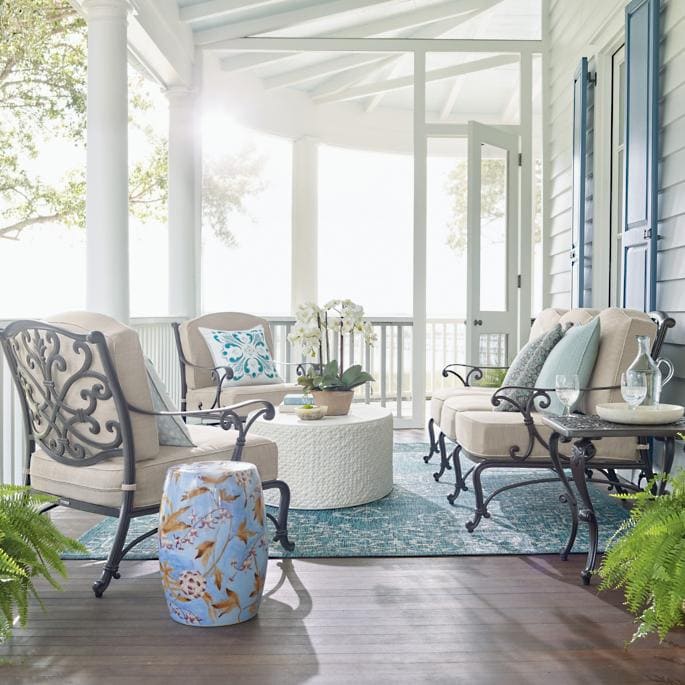 Grab a hurricane and your beads and step into the French Quarter!
Okay, your screened-in porch probably isn't going to feel like Mardi Gras, but it can at least look like it belongs in New Orleans with from French inspired furniture like in this photo. Hang some bright green ferns, too, to really finish off that southern vibe.
Add Some Mid-Century Modern Style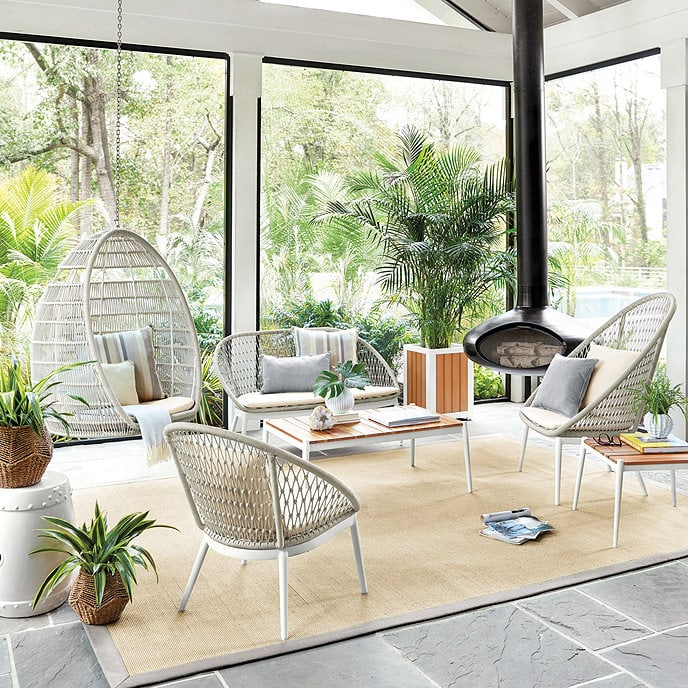 If you love the mid-century modern look, there's no reason you can't bring it into your screened-in porch! Invest in furniture that has a low profile, stick to the classic color scheme, and find a funky fireplace like in this photo.
Use Wicker Furniture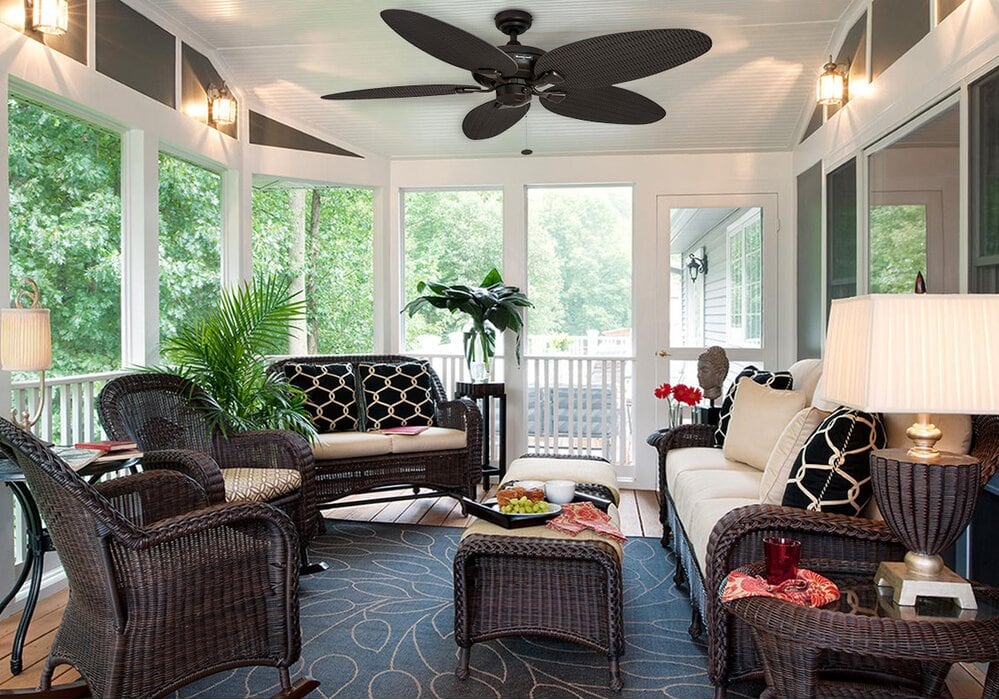 As far as outdoor furniture goes, it doesn't get much more classic than wicker. And, if it's done right, you can furnish your porch with it while also avoiding a dated 90's look.
Make sure your accents in the space are modern, and keep the wicker looking fresh, not weathered. Also, stick to bold colors rather than pastel (unless you're going for a Floridian vibe).
Hang Some Potted Plants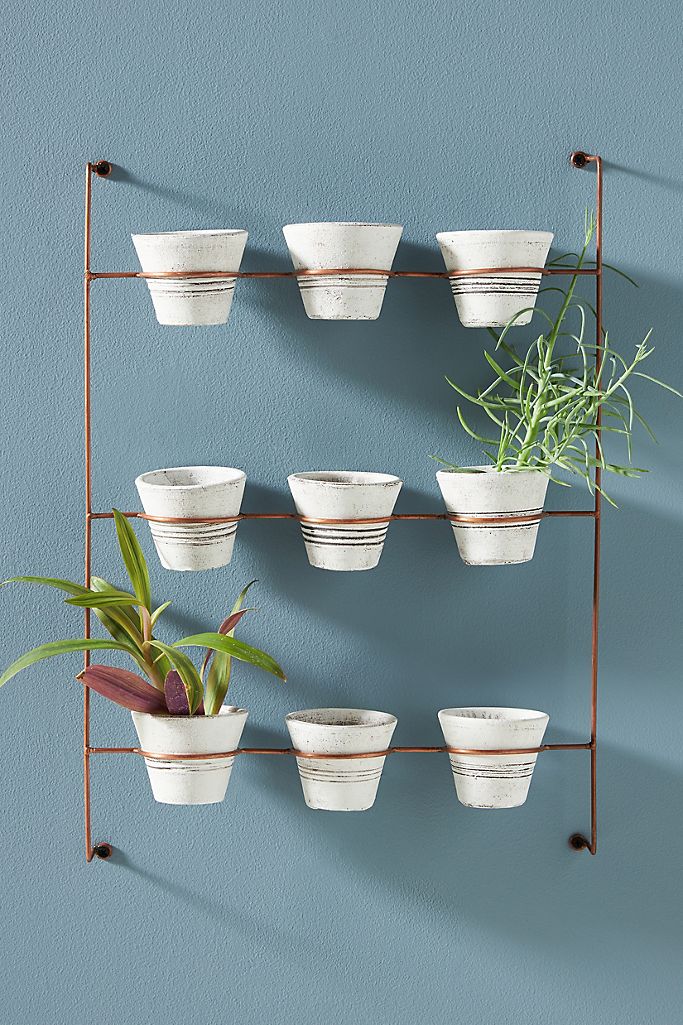 As far as screened back porch ideas go, you can't go wrong with live potted plants. This is especially true if this is your only outdoor space.
Brighten the area up with some fresh green plants, colorful flowers, and some hanging plants for good measure. Bring the nature of the backyard into your porch.
Make a Statement with a Colorful Rug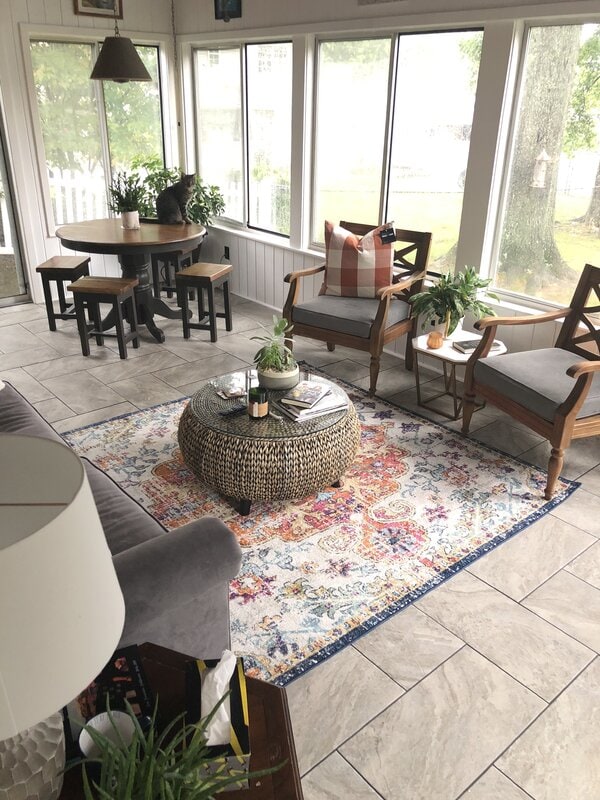 Installing a whole new floor can be costly, so if you don't want to pay for a total replacement, spruce things up with a bright statement rug.
Buy your accents, like throw pillows and cushions, after you purchase your rug so you can pull colors from it to make the whole room cohesive while still keeping the attention on the rug.
Install Skylights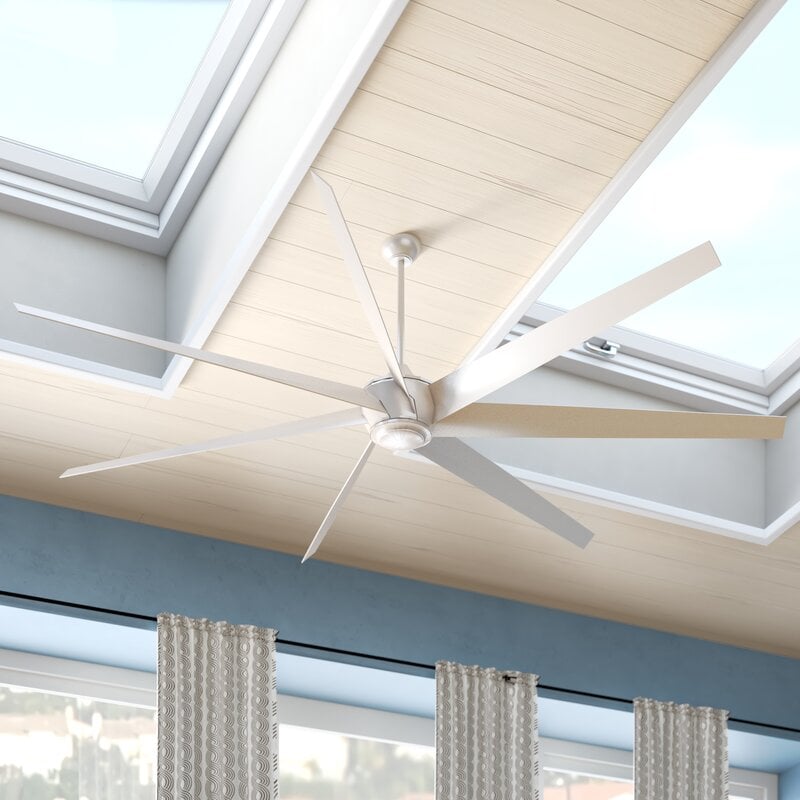 Having a roof on your screened-in porch is definitely a plus, because it keeps you protected from rain, snow, and whatever else may fall from the sky. But, you have to sacrifice seeing the stars and the clouds to get it.
Or, you can get the best of both worlds and install some skylights! This is going to be easier if you're building your screened-in porch from scratch, but it can definitely be done to an existing one, too.
Use Earth Tones For An Outdoorsy Feel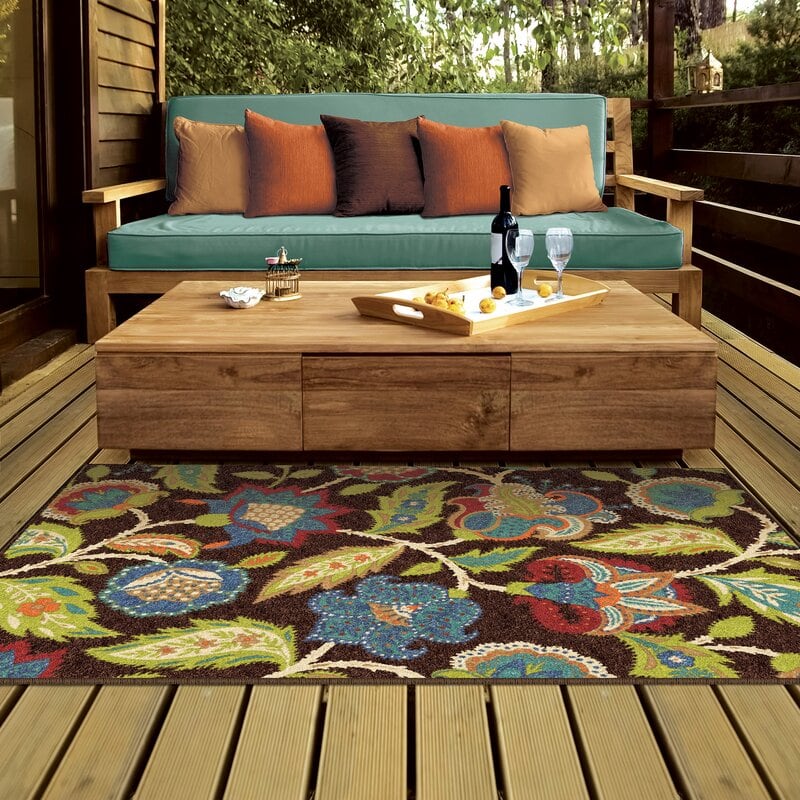 The best enclosed porch ideas are the ones that make the best use of the small space, especially if it's the only outdoor space you have.
You can bring in the feeling of nature by decorating in earthy tones – browns, deep green, basically any color you'd see on the trees in autumn. Even if your screened porch is off an urban apartment, the right decor will still help you feel more in tune with nature.
Go For A Beach Vibe (Even If You're Not On The Beach)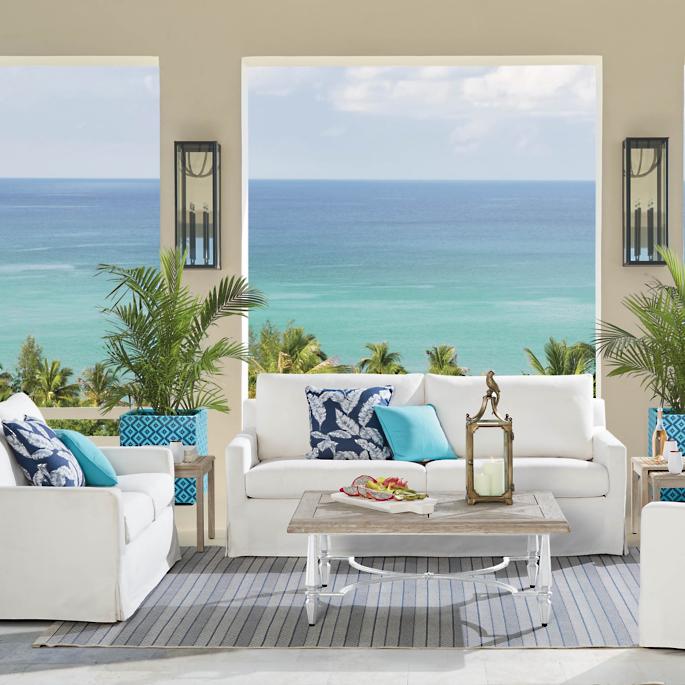 Your screened-in porch doesn't have to have the typical nautical decor to get a "by the sea" vibe. Instead, go with a more Caribbean style with turquoise accents, bright white furniture, and palm plants.
Bring In Some Green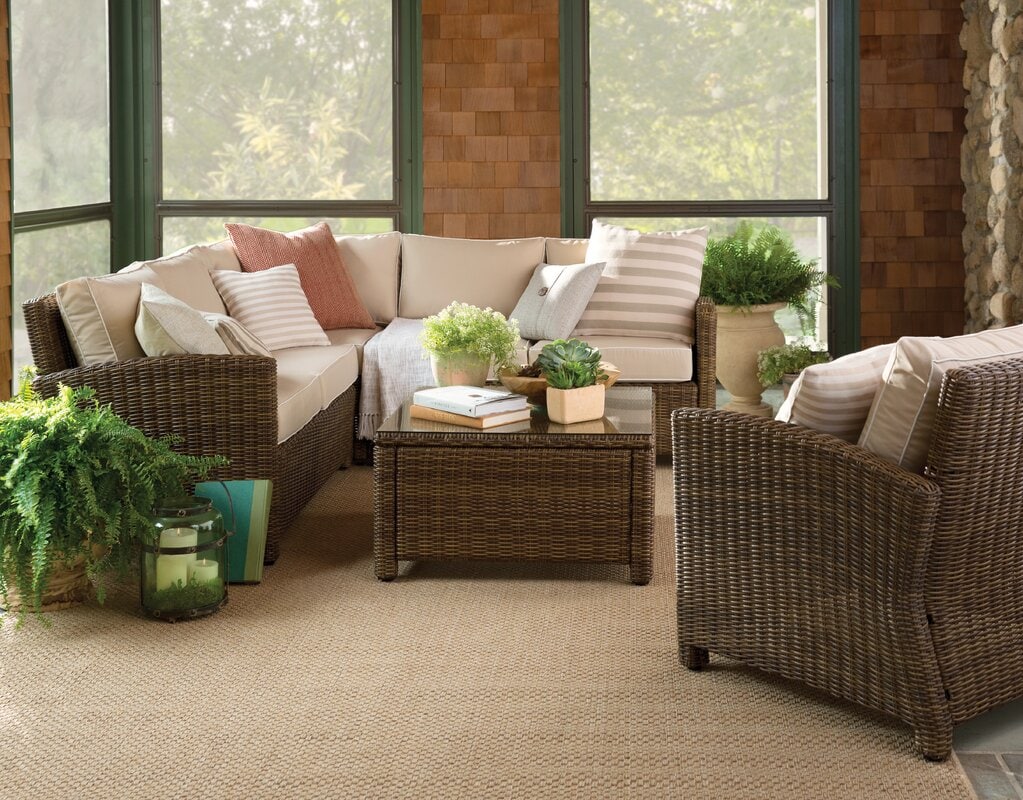 It's amazing how a little touch of green can make a room seem so much more vibrant without being overwhelming.
This porch is a great example of how a little bit of green can go a long way. The furniture and accents are very neutral but the pops of green from the trim and the plants make the space feel so much more lively.
Hang Shades for Sunny Days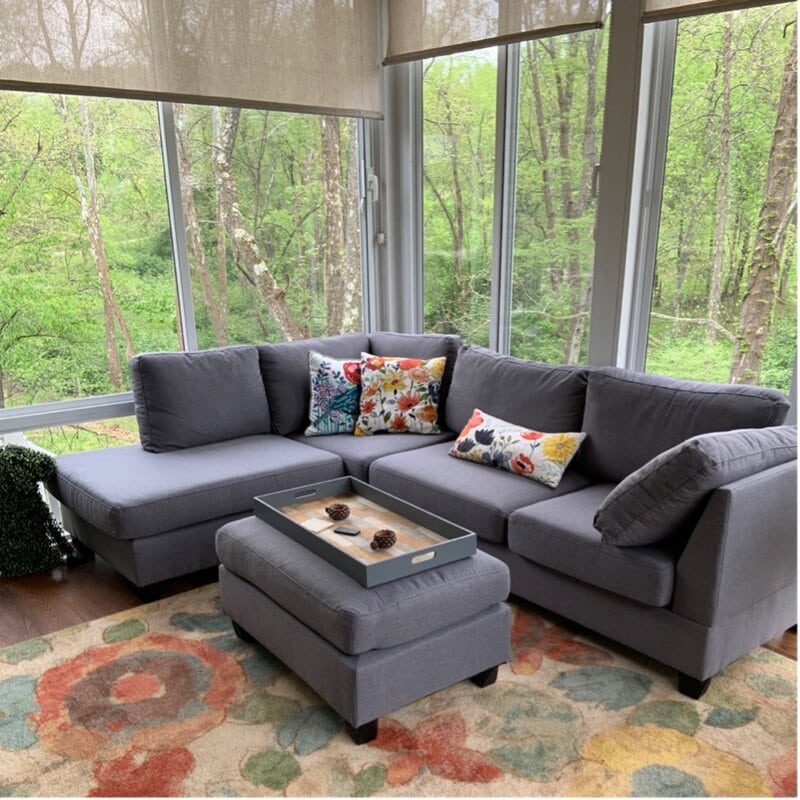 Depending on the location, a porch screen or two may get some very direct sunlight that makes lounging in the space a little unbearable. But, you can hang some shades to block out the light a little more, without blocking it out entirely.
Find some that can be rolled up when they're not in use so they don't stand in the way of your view when the sun isn't an issue. This is especially great for porches that don't have the space or design to make drapes work.
Have Throw Blankets Handy For Cold Nights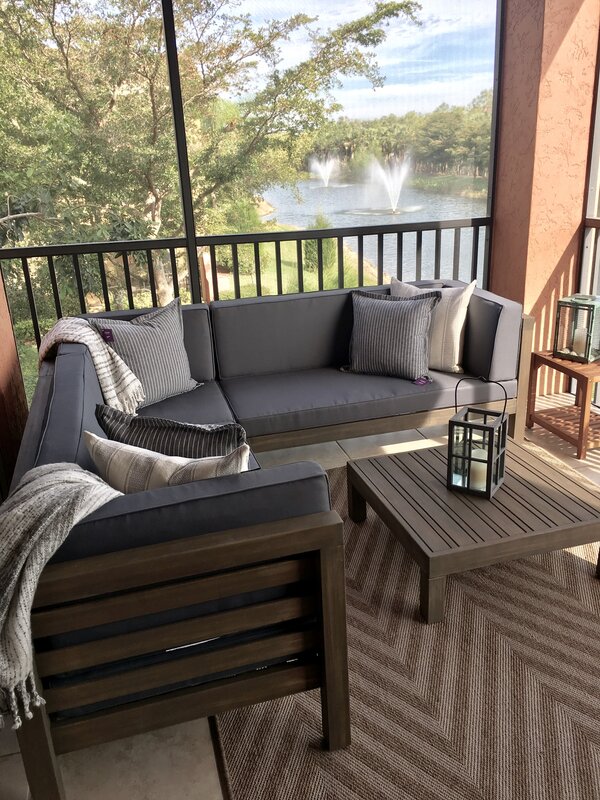 If you live in a colder climate, you'll need some closed in porch ideas that take those chilly days and nights into consideration. Otherwise, you'll have a beautiful space connected to your home that you can't even use if the temperature gets below 60 degrees.
You can always get a space heater for the colder months, or stock the space full of throw blankets for a more cozy feel. They look tossed onto furniture as accents and they're perfect for snuggling up with some hot cider. 
Find Furniture that Fits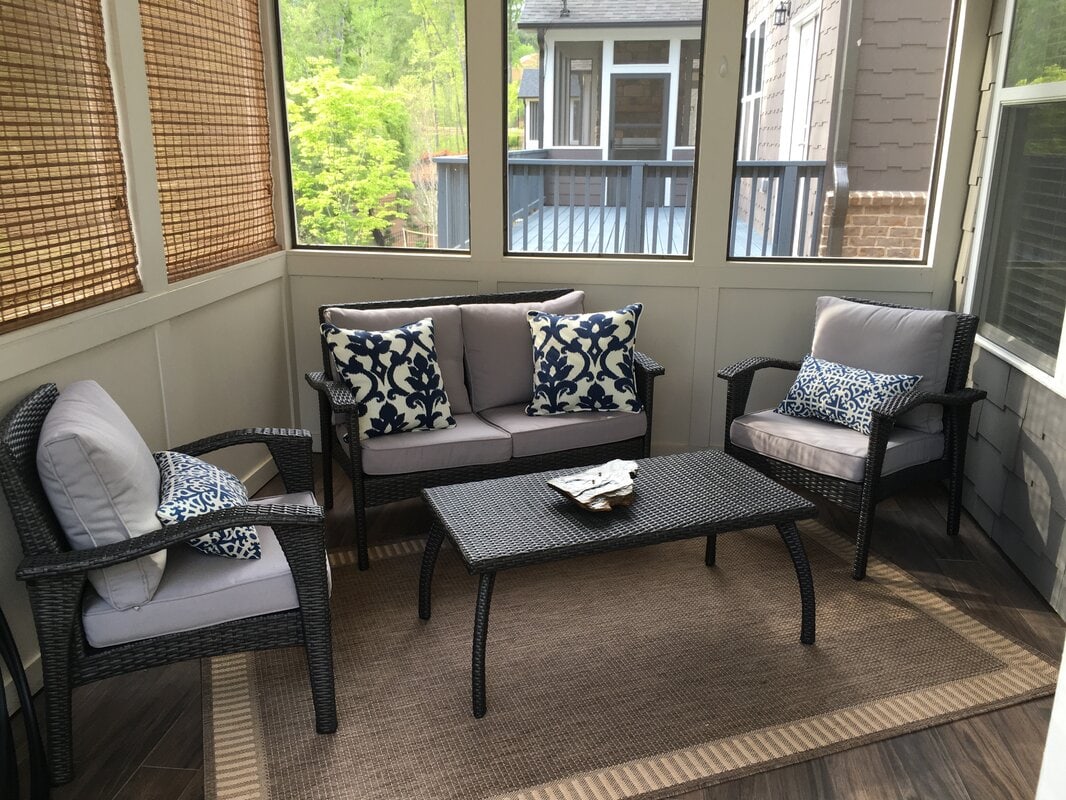 Just like any other space in your home, make sure you find furniture that fits into your screened porch so that it maximizes the area.
If you have a big porch, get larger pieces to even things out, and if you have a small area, look for comfortable single chairs or small loveseats.
Set the Mood with Market Lights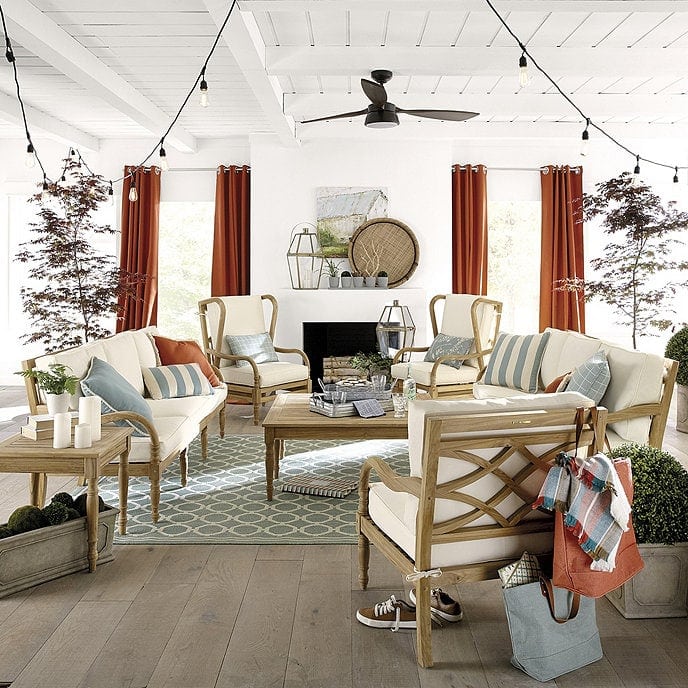 There is arguably no better lighting than market lights at night. They give off such a warm glow, with enough light for you to see what you're doing but not so much that they're blinding.
So, bring that cozy mood into your porch by hanging a few strands across your ceiling in a zig-zag pattern. Just don't hang too many because you want to keep the space dimly lit.
Make it Bright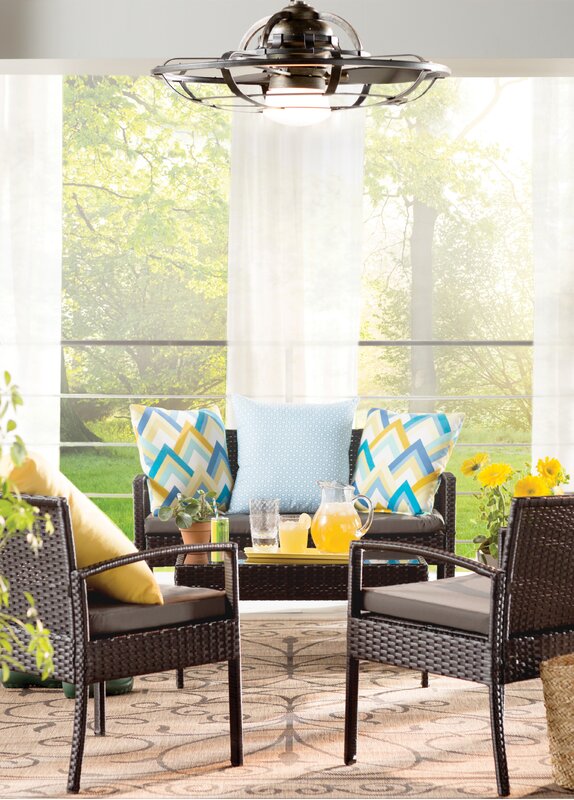 Some screen porch enclosures let a ton of light in, and others can feel really dark (especially if they're in wooded areas). If your space could use a little brightening, invest in yellow, white, cream, or pastel pink accents to give the space a little boost. You can also bring in extra floor or table lamps for additional light.
Install Removable Screens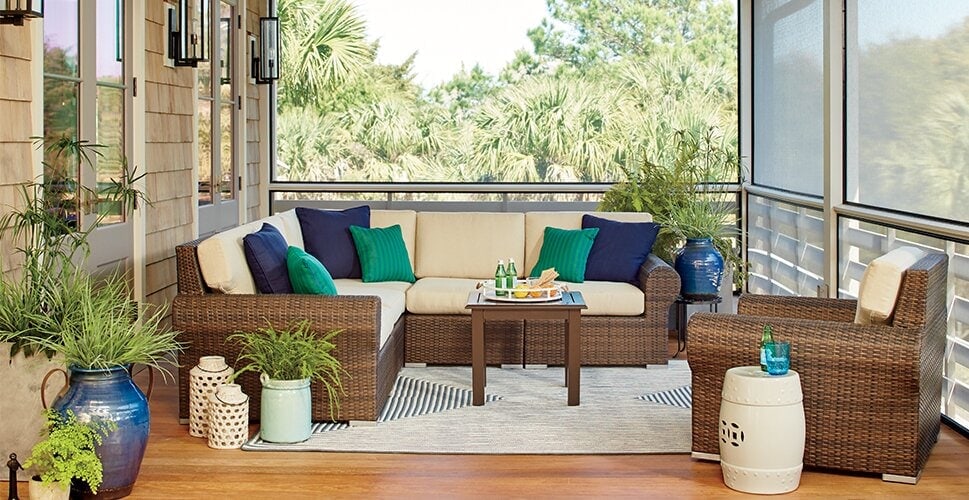 screened-in porches are great for days where there's a drizzle, or when you want to keep the flies away from your dinner plate. But, they can also filter out some good sunshine and a cooling breeze.
So, if you can swing it, consider installing removable screens for those days where you want unobstructed views and don't have to worry about mosquito bites.
Stay Warm with a Fireplace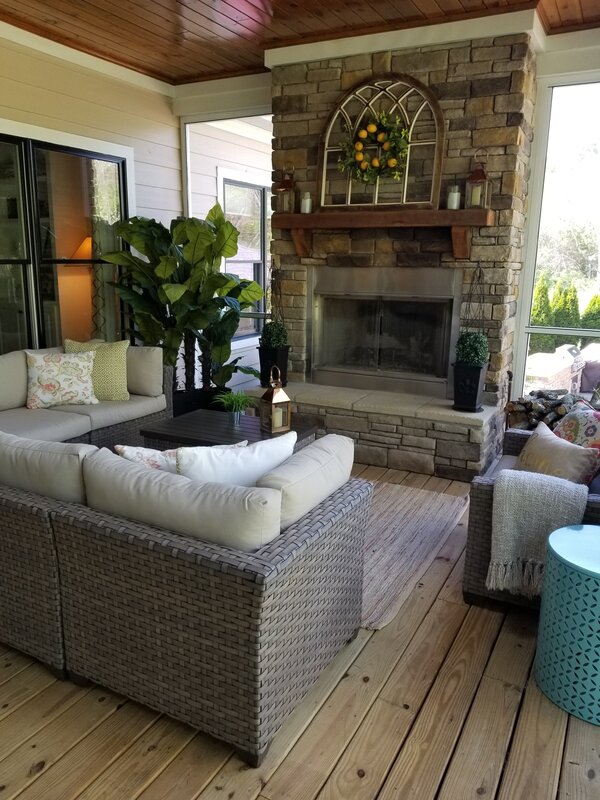 An outdoor screened-in porch has the potential to get very cold during chillier months. But, you can combat this by building a fireplace into it.
This will definitely be a tough addition to an existing structure (so, consult a contractor to keep it safe) but if you're building from scratch, look into adding a fireplace to the screened-in porch designs.
Go For A Boho Vibe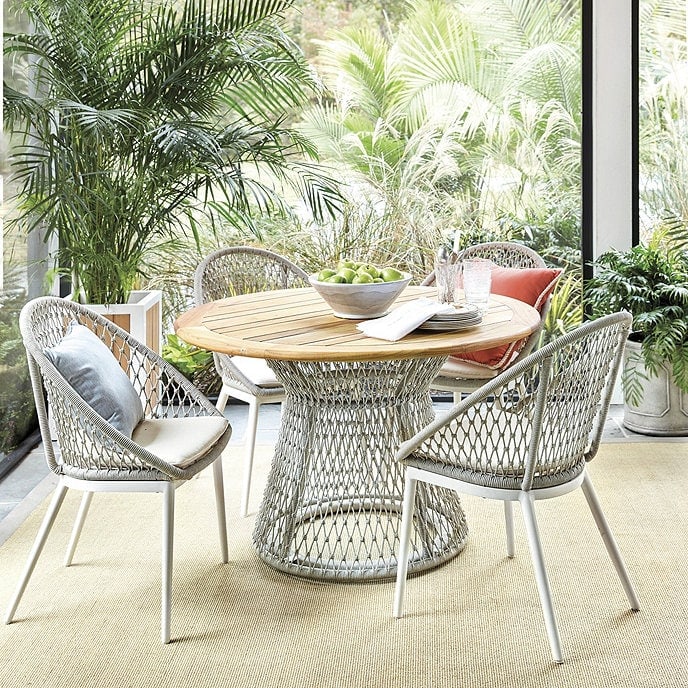 Macrame, natural wood, muted colors, and lots of green make for a gorgeous, calming boho aesthetic. What better room to implement this style in than your porch where you go to relax and enjoy nature?
The porch in this photo has all of the elements you need to create an incredible boho space. If you want a little more softness in the room, add in some cozy throw blankets or velvet pillows in neutral tones.
Try a Farmhouse Aesthetic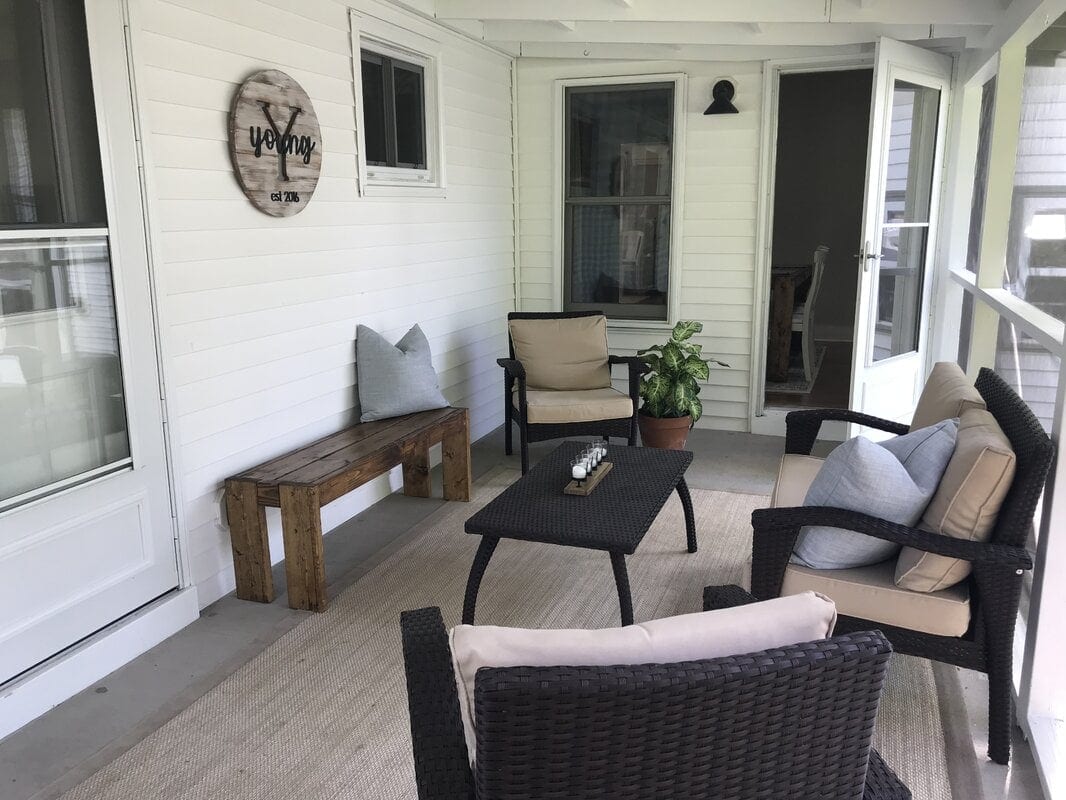 Love the farmhouse chic look? You can easily bring it out to your backyard screened porch like the one in this picture.
The most important thing with the farmhouse style is to look for pieces that are black, white, brown, and have a rustic look but are not overly worn. Also, remember to add in some little touches like the clock on the wall in this porch.

Final Thoughts
A screened-in porch is a great space to create for your home, whether you have a porch already and want to make it more liveable or you're starting from scratch.
It's a popular design choice because it's a lot more practical and attractive than a regular porch, keeping your furniture safe from the elements and the bugs away. It can be used in so many ways, including as an entertaining space, a dining area, for relaxation, mudroom, and more.
One thing is for sure: once you discover the benefits of a screened-in porch, you'll wish you had made the switch sooner!