Decorated Life is reader-supported. When you buy through links on our site, we may earn an affiliate commission. Learn More
Lighting Tips – How to Get the Best Out of Your Task Lighting
By: Decorated Life Team
|
Types of Lighting For a Well Lit Home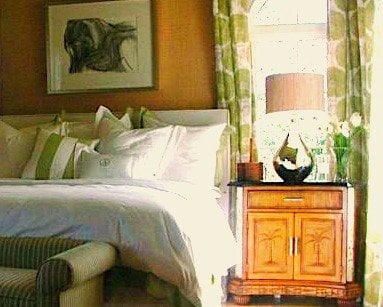 Task lighting is so important because although nothing beats natural light, we rely on different types of lighting to see us into the evening and as we go to bed and on those wintery days when there's not enough natural light. I love the different moods lighting can create so simply and you don't need to spend big to get a Rockstar effect. But beyond mood, different types of lighting can create a sense of space, make rooms feel bigger or cozier and transform it from a room to a grand place especially if you need help with decorating a small space.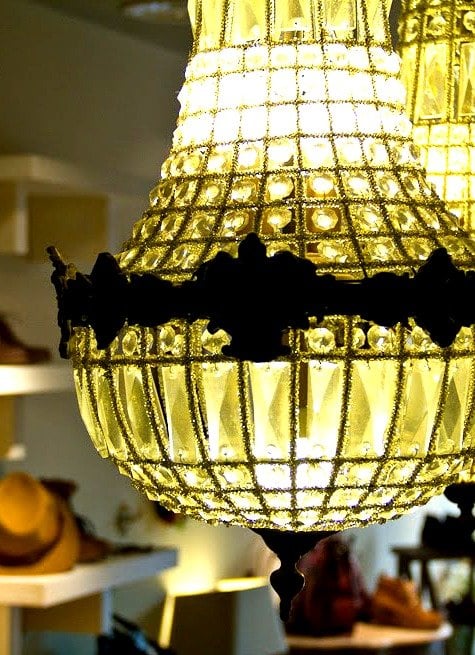 But it's easy to go for mood lighting and forget about task lighting completely.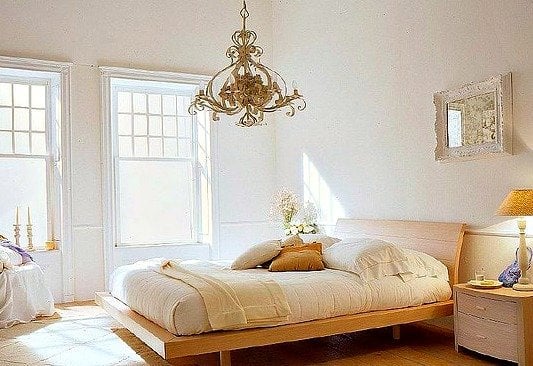 The Stylelist have a great article on types of lighting to be used as a guide to protect your eyes and at the same time look great. Along with lighting tips they have definitions of incandescent, fluorescent and LED lights and spoke with GE Lighting Institute Manager Mary Beth Gotti who gives some great lighting tips along with a list of types of lighting to be used. Read more…
–Overhead Light In The Hall Keep hallways brightly lit because they get little to no natural light. We suggest two or three 50 watt bulbs if there are multiple fixtures or a single fixture with multiple bulbs. For a single bulb fixture, try 80-100 watts.

– Porch Light Mary Beth suggest "halogen lights in the 20 watt range should be perfect for a pathway" so you're not being blinded on the walk to your house. However, "for carriage lights or lanterns [on the porch], bump that up to 40 or 60 watts."

– Recessed Lights Keep recessed lights around 60 watts to prevent from turning them into spotlights.

– Nightstand Lights 50-60 watts is best for nighttime tasks like reading a book or reviewing notes. But, to keep from that seeming too bright in an otherwise dim room, make sure your lamp shade shields the bulb from your direct eye sight.

– Desk Lights When working at your desk, you want to make sure you don't strain your eyes and the best way to do this is to find a desk light at about the same wattage as your computer screen. For a room with decent natural light, that should be around 60 watts. For a room with few/no windows, balance the 60 watt desk light with ambient overhead lights or bump that number up to 75 watts.

– 'Boob' Lamps This typical ceiling lamps (featuring a domed shade) often have more opaque covers, so we suggest using a 75 watt light.

– Kitchen Kitchen lights should be bright because you are working with knives and other cooking materials. For dark kitchens and more opaque fixtures, try 100 watts. If you get a lot of natural light, try using a slightly dimmer 80 watt bulb.

– Bathroom Sconces Keep bathroom sconces around 60-80 watts (But, this can be split. So two 40 watt bulbs in a pair of sconces or three 30 watt bulbs above the mirror for example). Pink lights will help compliment your skin tone, but Mary Beth also reminded us that "makeup looks different in different lights. Going out for an evening event where the light is subdued will be a warmer environment, whereas going to the office is a cooler tone." So, if you do opt for a warm-colored bulb, remember your makeup will look a little different when your in the office.

– Dining Room Chandelier For the best results, keep the total wattage of dining room chandelier between 200-400 watts depending on the room size. So, this can mean two 100 watt bulbs, four 60 or 75 watt bulbs, eight 50 watt bulbs and so on.

In general, you can multiply the square footage of a room by 1.5 to figure out the total amount of wattage needed to properly light the space. For task lighting, you can bump that multiplier to 2.5. And, remember to always check the fixture to see what the maximum wattage allowed is since exceeding that number can be very dangerous.
For more lighting tips read the full article at the Stylelist on what types of lighting would suit your home and as a guide for the best task lighting. We have more home decorating tips on how to use light and space.  If you have some lighting tips you would like to share please leave a comment. You can also Like us on Facebook – if you do and share this article with friends. If you want more free information join the newsletter below.
Save
Save
Save