Decorated Life is reader-supported. When you buy through links on our site, we may earn an affiliate commission. Learn More
What Color Rug Goes a With Red Couch? – 10 Ideas
Choosing the perfect rug for your living room is no easy feat! In most cases, you will already have furniture that you need to work with, and of course you will want your rug to look amazing with your couch!
If you have a red couch, it can be tricky to find the right rug, but don't worry, we're here to help.
Today we're going to be looking at the best rugs for red couches to help you find the perfect one!
Bricky Red and Beige Patterned Area Rug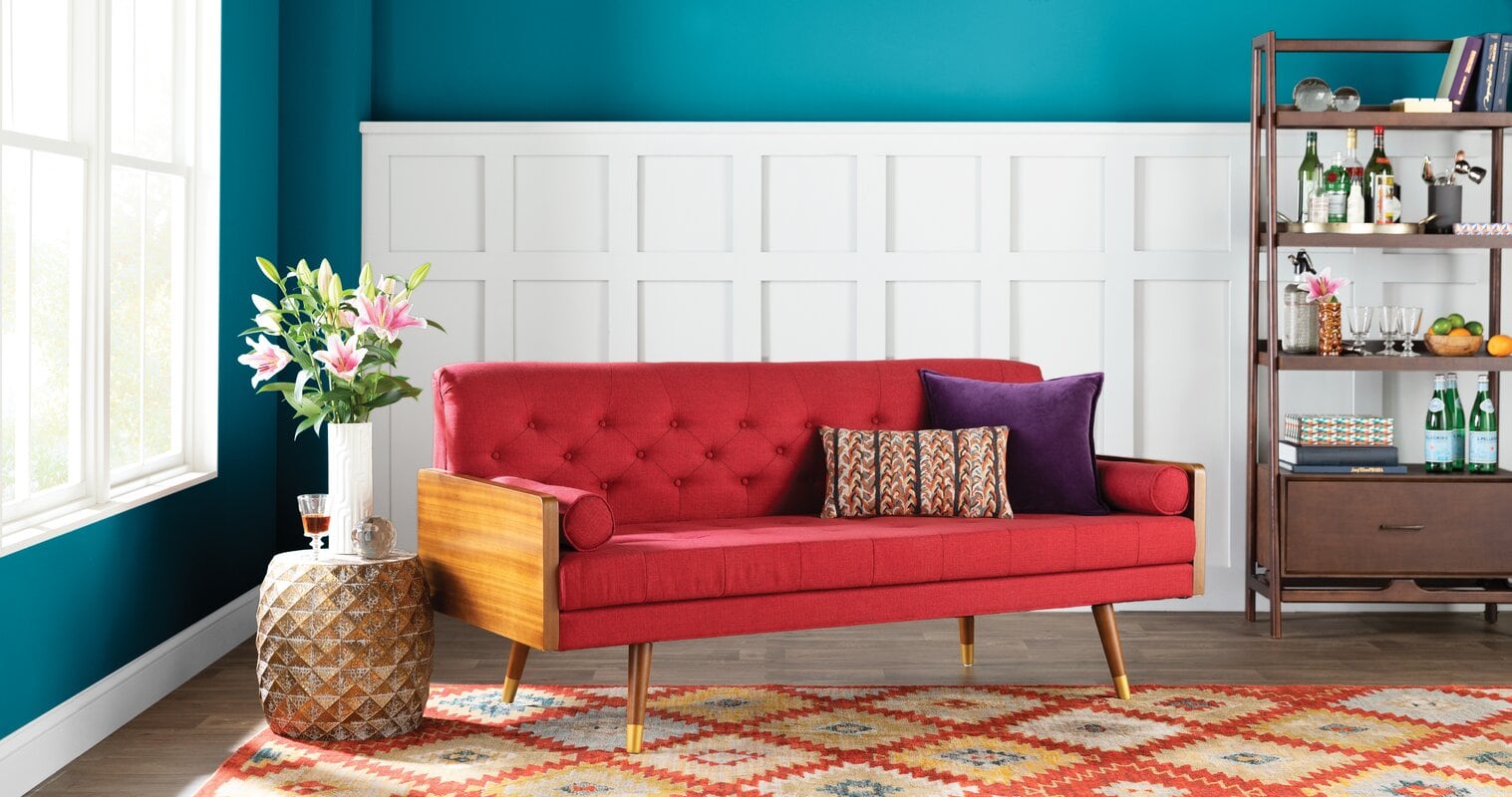 Bring some warmth and excitement to your living room by pairing this bricky red and beige patterned area rug with your red couch. This funky rug features a bold lattice pattern of blocky concentric squares in warm colors which will draw attention to your seating area.
This rug is easy to maintain, making it a great choice for anyone with kids or pets. It's easy to vacuum, and it's also mold, mildew, fade, and stain resistant, so it will stay looking as good as new for a long time!
Multi-Colored Floral Veranda Area Rug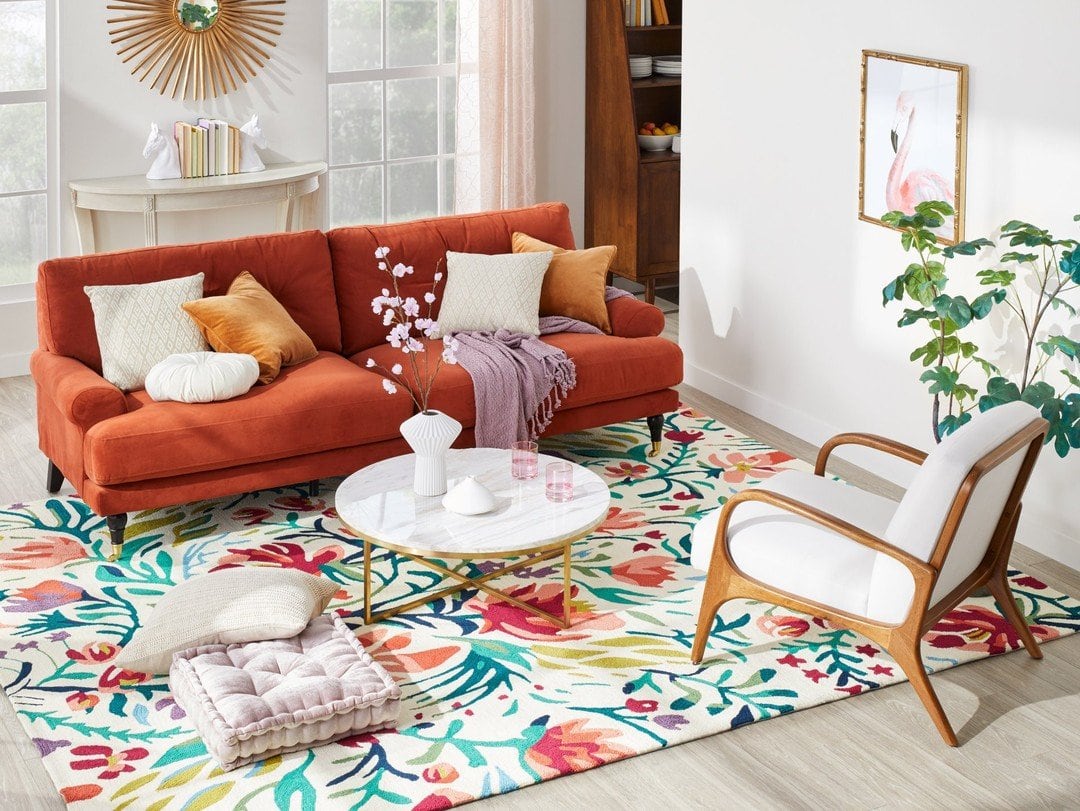 If you want to create a boho-style look in your living room, try this multi-colored floral area rug. With bright colors and a stunning floral design, this rug will bring warmth and life to your living area.
This rug will work well with a red couch, as it includes a variety of colors including greens, reds, and hints of yellow and blue, on an ivory background. The red flowers tie in perfectly with the red from the couch!
Botanical Crimson Red and Beige Rug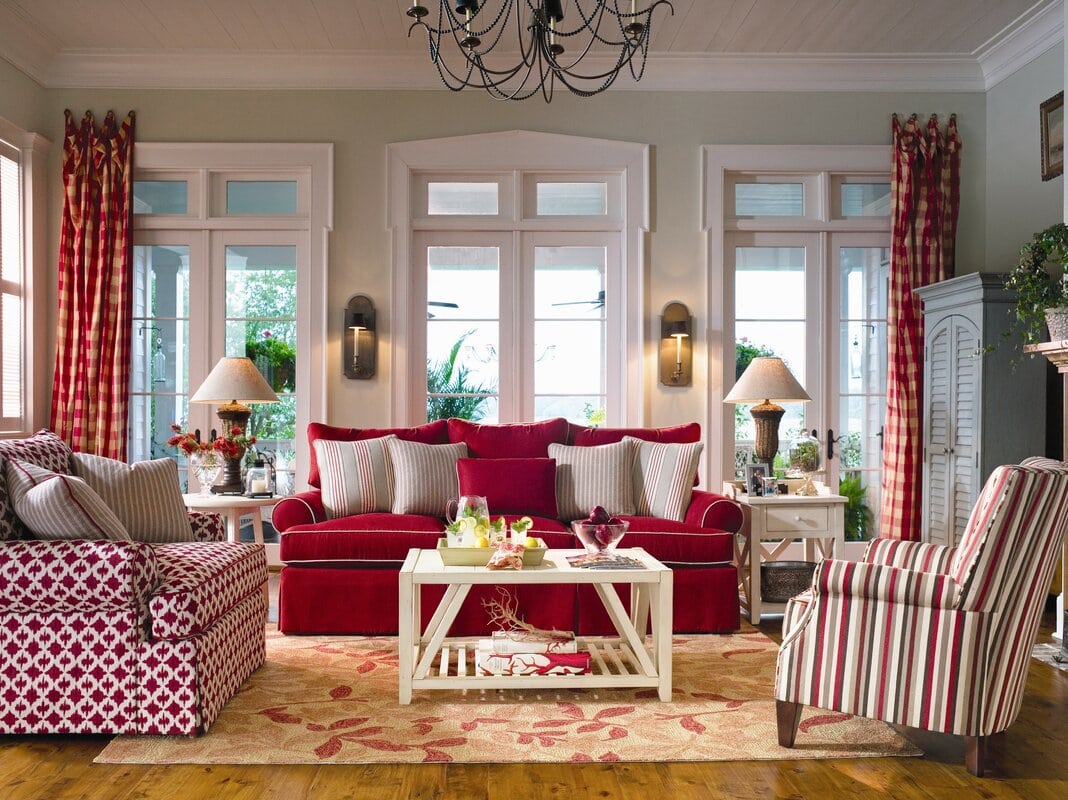 This gorgeous botanical crimson red and beige area rug works perfectly in a farmhouse style living room with a red couch!
The rug features a botanical leaf pattern, with red accents which tie in with the red from the couches, while the beige/gold colors balance it out and ensure it's not too overpowering.
More Similar Rugs on Wayfair
Distressed Geometric Area Rug
Rather than sticking to one color, patterned rugs can be a great option to go with a red couch. If you choose a multicolored patterned rug, make sure the color red is included. This will ensure it complements your red couch and ties the room together nicely giving a cohesive look.
This faded and distressed geometric rug works well with the red couches, anchoring the space and creating a clear seating zone.
Textured Gray Area Rug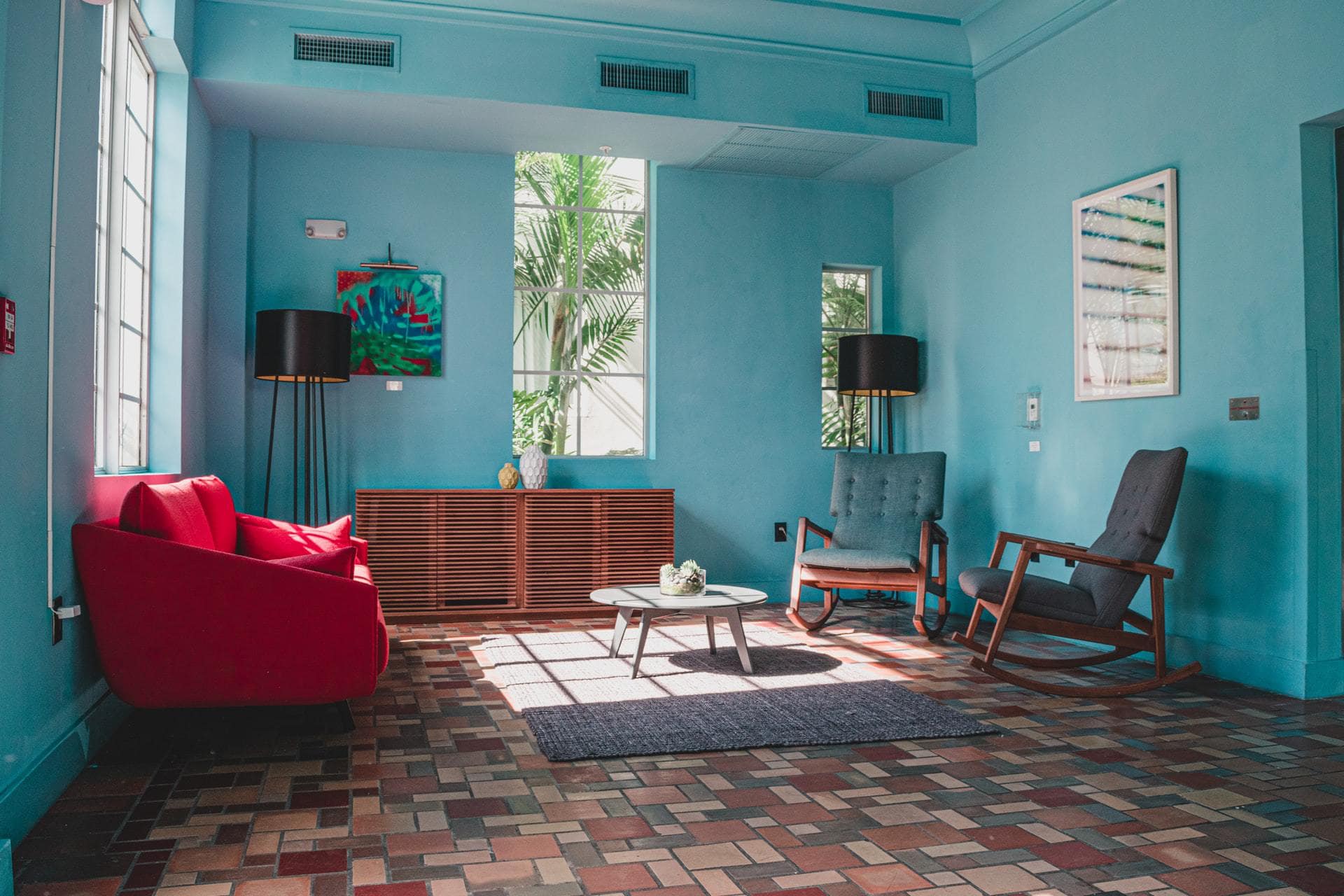 Shop Similar Rugs on Anthropologie
A gray textured rug will work well with a red couch. The subtle color will work to help zone your seating area without taking away from any eye catching furniture pieces. Although this rug is unassuming, it works in harmony with the furniture to create a stylish retro interior.
Textured rugs are also a great way to add another dimension to your space, and they feel great underfoot!
Traditional Persian Style Rug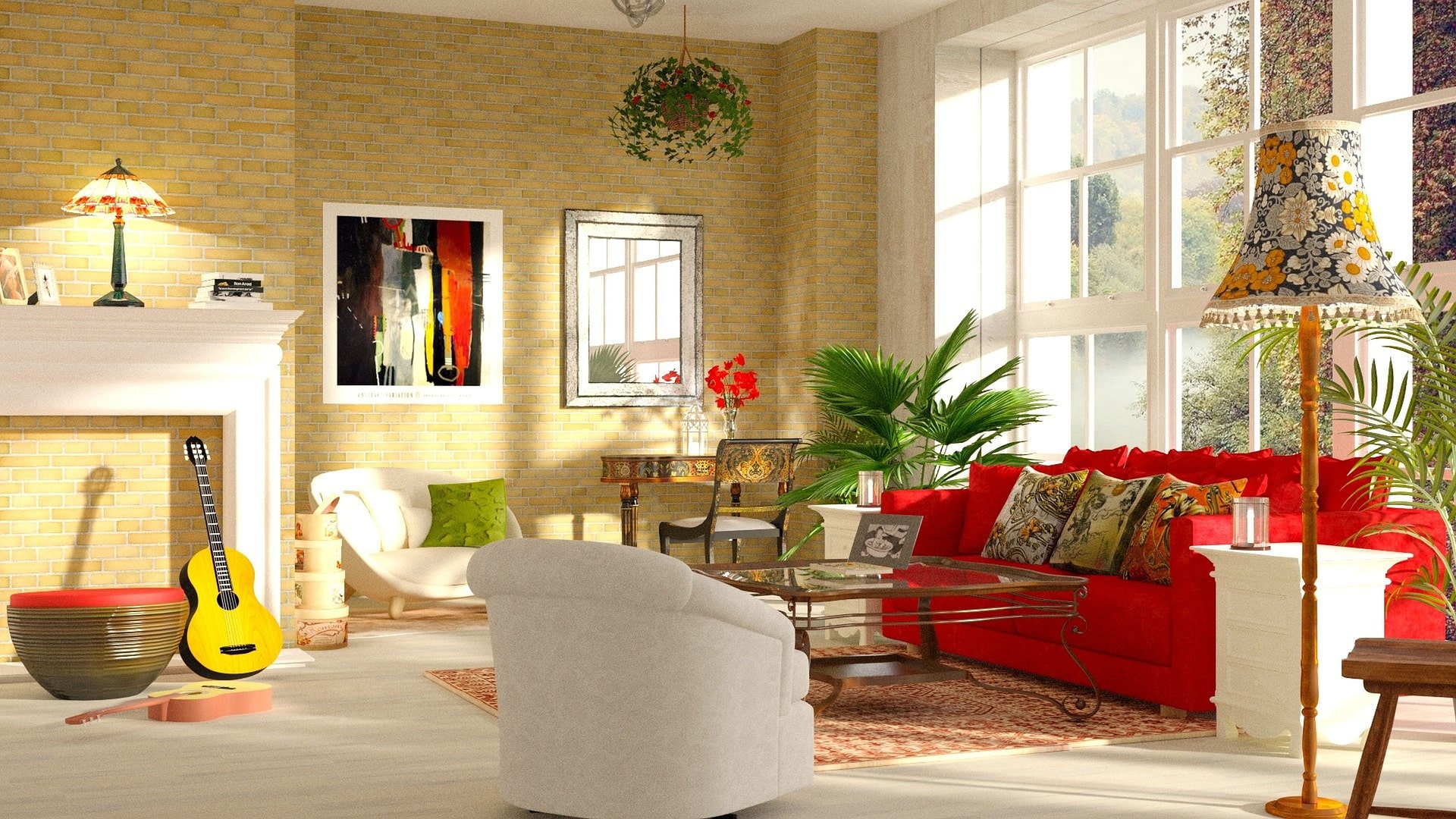 Shop Similar Rugs on World Market
Traditional Persian style rugs work exceptionally well with red couches, particularly if they feature a warm color palette of reds, golds, and neutrals.
These timeless rugs will never go out of style, and work with most decor styles, so even if you plan on changing your couch or other elements of your interior, a Persian rug will still look great!
Mid-Century Modern Geometric Rug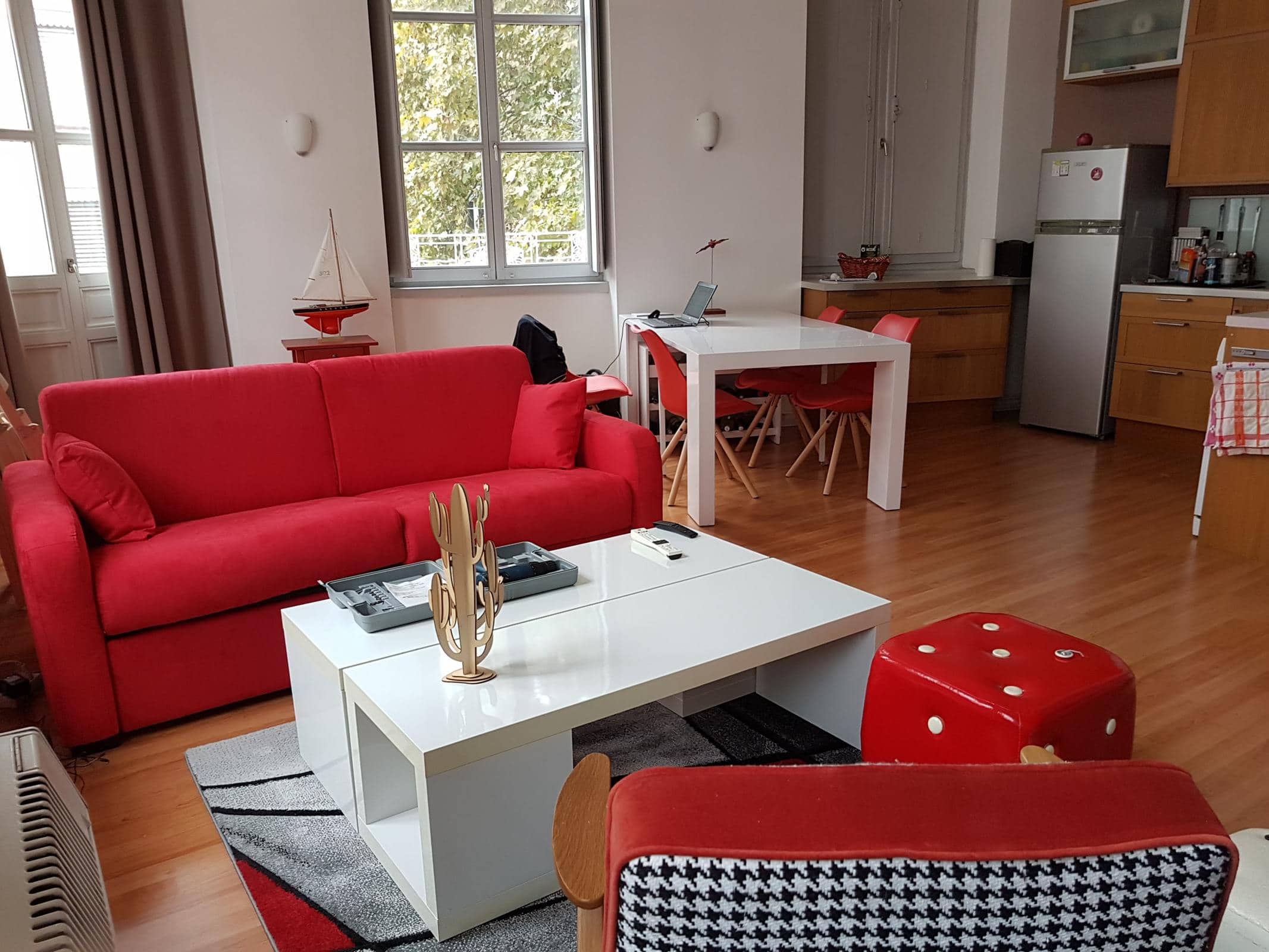 Shop Similar Rugs on Wayfair
For an authentic mid-century modern vibe, use a bold geometric rug with your red sofa. The bold design on this rug works well with the bright red sofa, creating a striking look that really grabs your attention.
Mid-century modern rugs go very well with red sofas, due to their bold color schemes and stylized design that will draw the eye to your seating area.
Neutral Natural Fibre Rug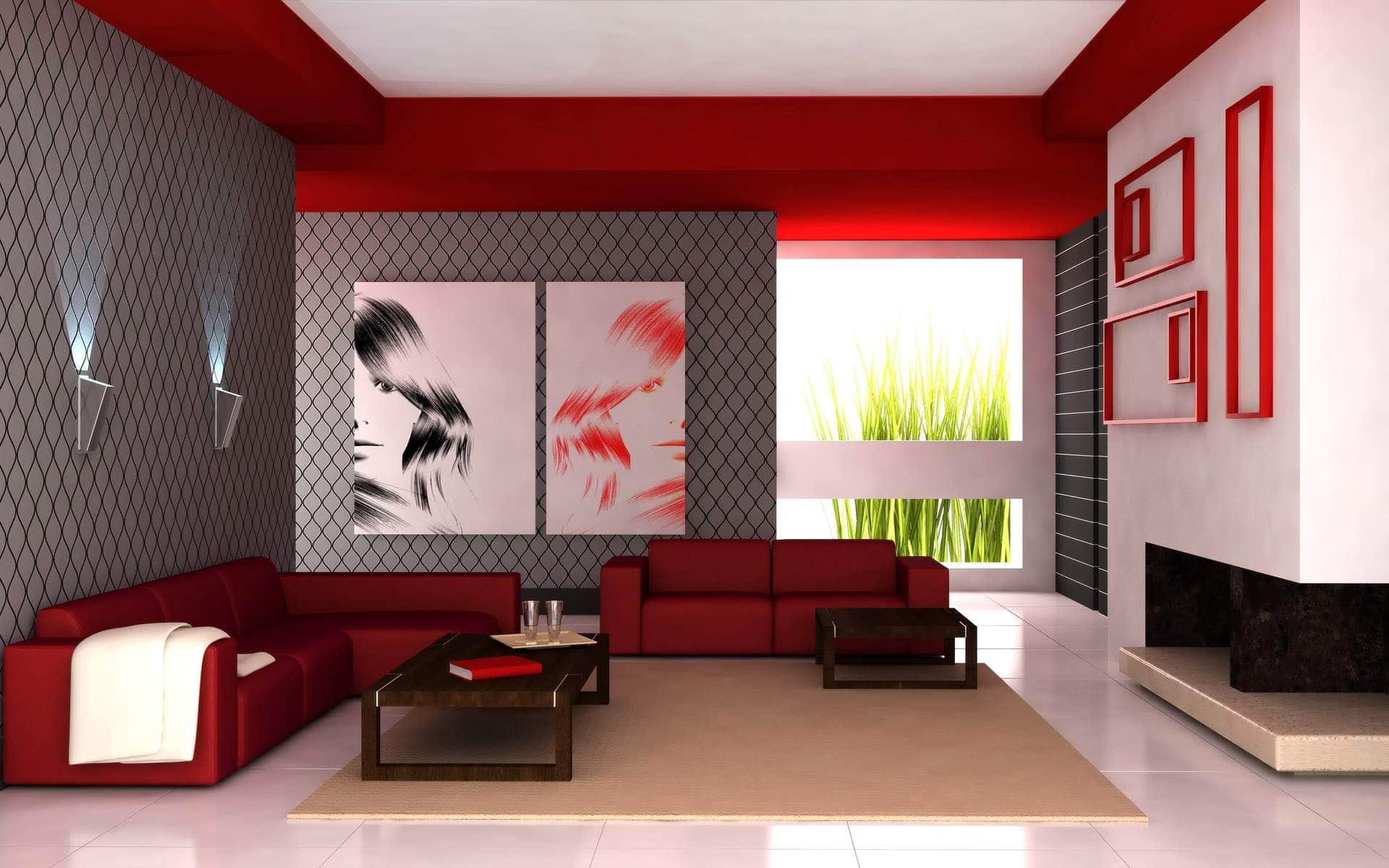 Shop Similar Rugs on Serena & Lily
Neutral rugs work really well with a red couch, as they prevent the red from becoming too overpowering. Natural fibre rugs made out of materials such as Jute and Hemp have warm tones, which complement red nicely.
Natural fibre rugs are hardwearing, so are an excellent choice for high traffic areas. Although they may look rough, they feel great underfoot, and are an eco friendly choice for your home too!
Eclectic Indoor/Outdoor Rug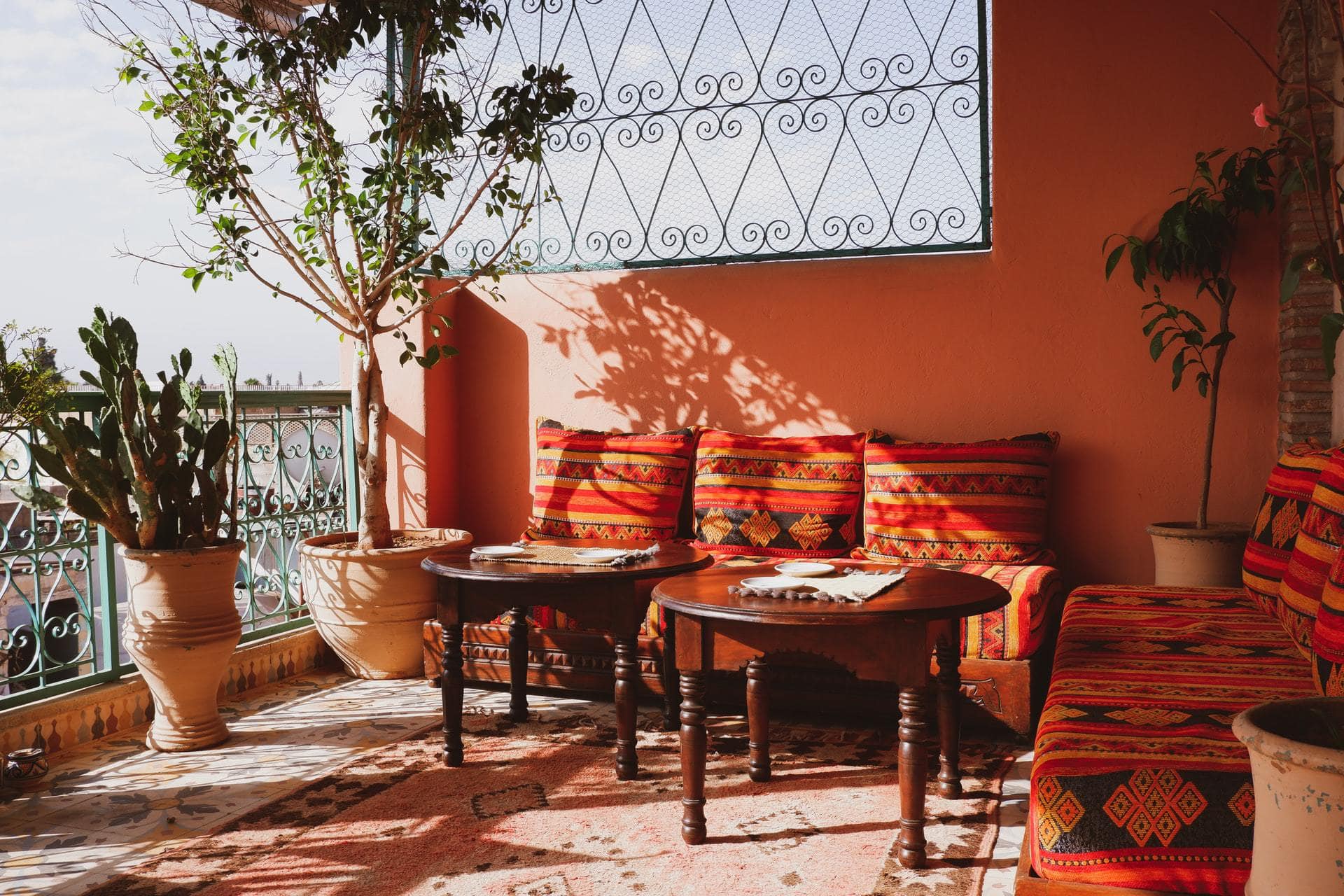 Shop Similar Rugs at Wayfair
If you're looking for outdoor rugs that will go with a red couch, Moroccan style area rugs will work really well. Whether you're trying to create an outdoor seating area on your patio, balcony, terrace, or even in your garden, the addition of an outdoor rug will add the perfect finishing touch.
Outdoor rugs are water resistant and will not fade in the sun, so you can get the homely feel without worrying about it becoming weather damaged – it's brilliant!
Antique Style Azurine Rug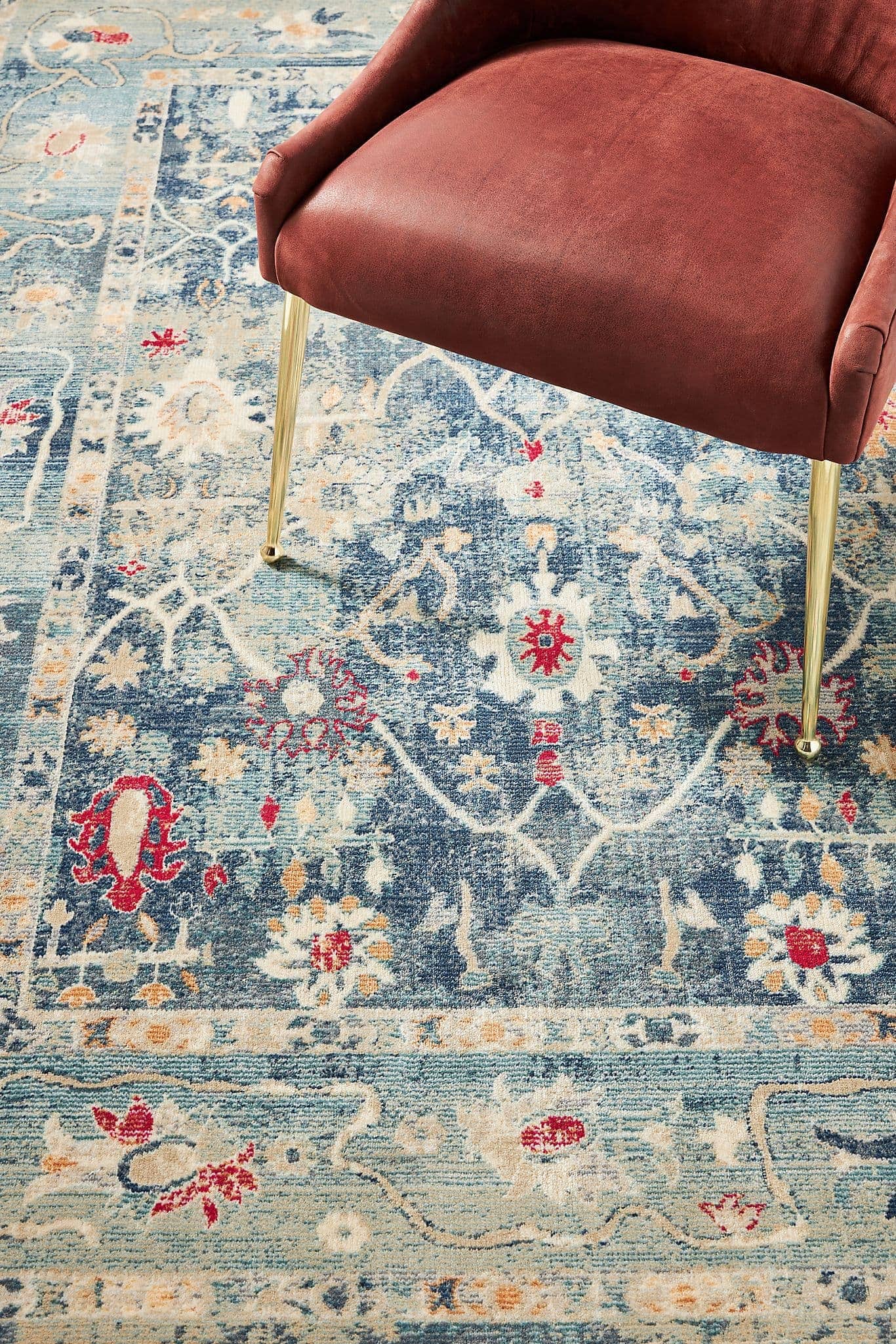 This gorgeous antique style Azurine rug pairs perfectly with a red couch. The elegant, intricate motifs give the rug a feminine feel, while the blue hues contrast with the subtle red accents which tie everything together beautifully.
This rug has been artfully distressed giving it the perfect antique look. Although it looks like an antique, this rug will stand up well to wear and tear making it suitable for high traffic areas in busy homes.
To Sum it Up…
If you've been wondering what color rug goes with a red couch, hopefully these ideas will have given you some inspiration!
Neutrals and grays always work well with red, so try natural fibres with a rough woven texture if you want something that isn't too colorful. This will add texture and depth to your room without being too overpowering.
On the other hand, if you are looking to embrace color and pattern, make sure the rug you choose has some hints of red in it, ideally in the same shade as your couch. This will tie everything together creating a cohesive look in your living room!