Decorated Life is reader-supported. When you buy through links on our site, we may earn an affiliate commission. Learn More
16 Stylish Basement Lighting Ideas
Creating extra space in your home by adapting your basement is always a great idea, but because of the lack of windows, it can feel as though the room is dark and uninviting. A lack of natural light can leave the room feeling drab unless you invest in the right basement lighting solutions.
The good news is that there are plenty of basement lighting options, so no matter the type of space you want to create there will be something to suit you. Whether you have a low ceiling to consider, an odd-shaped room, or something else entirely, these basement lighting ideas should help you find exactly what you're looking for.
Get an Industrial Look With a Two Armed Sconce
There's no need to worry about your lighting option taking up valuable floor space with lighting that is fixed to the wall. This two-armed sconce throws light in two directions so you can be sure that your basement is going to be well lit.
Although this basement wall lighting option could be used in any room, if you're going for a room with an industrial feel, this fits in perfectly.
Add Extra Lighting With a Chic Black Floor Lamp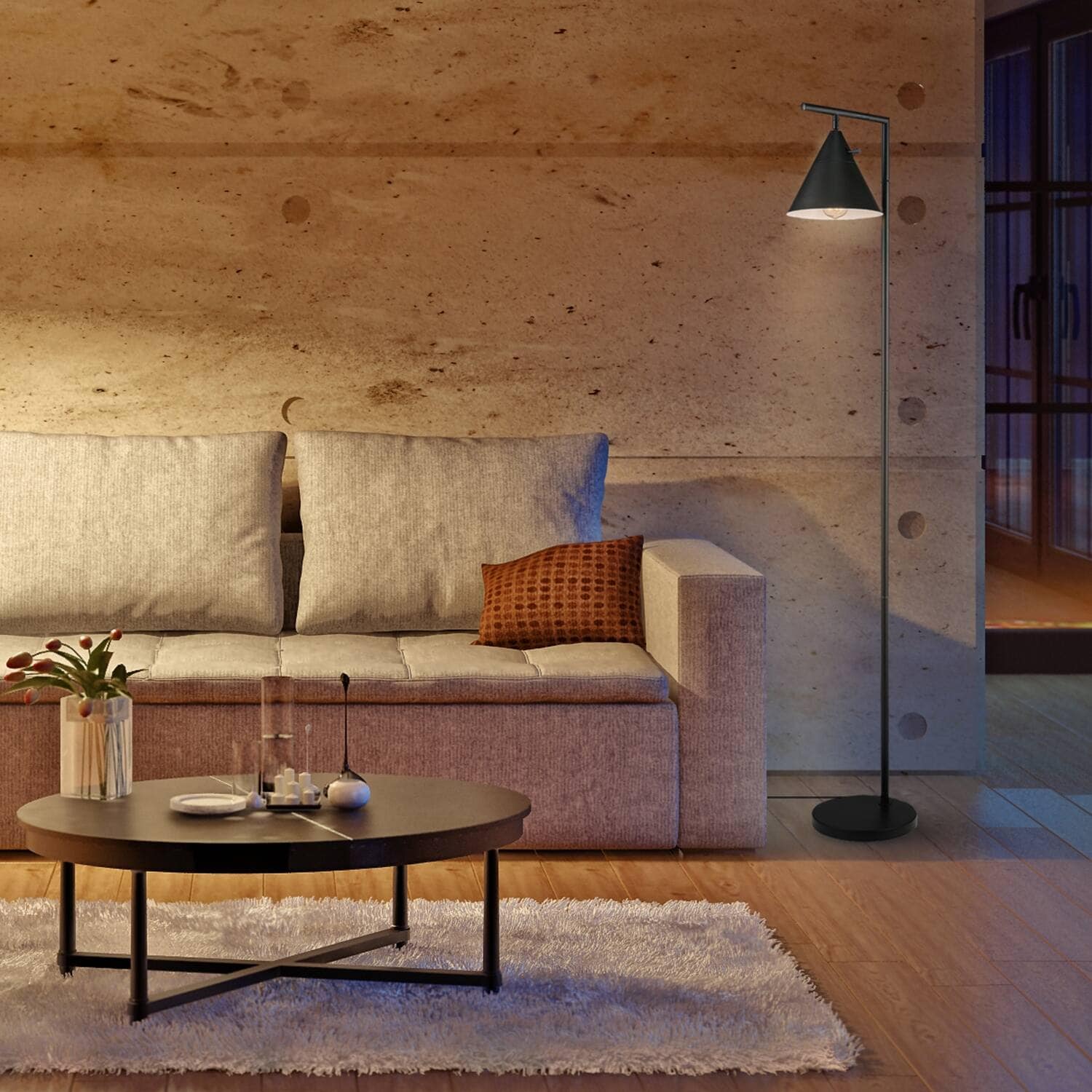 A floor lamp is a great way of directing a decent amount of light into one area – for example near to the sofa as this stylish option shows.
The black finish on the floor lamp helps to ensure that it would fit in well with any style of decor you have chosen for your basement while giving a practical amount of light in an area where it is needed the most.
Create a Wall of Light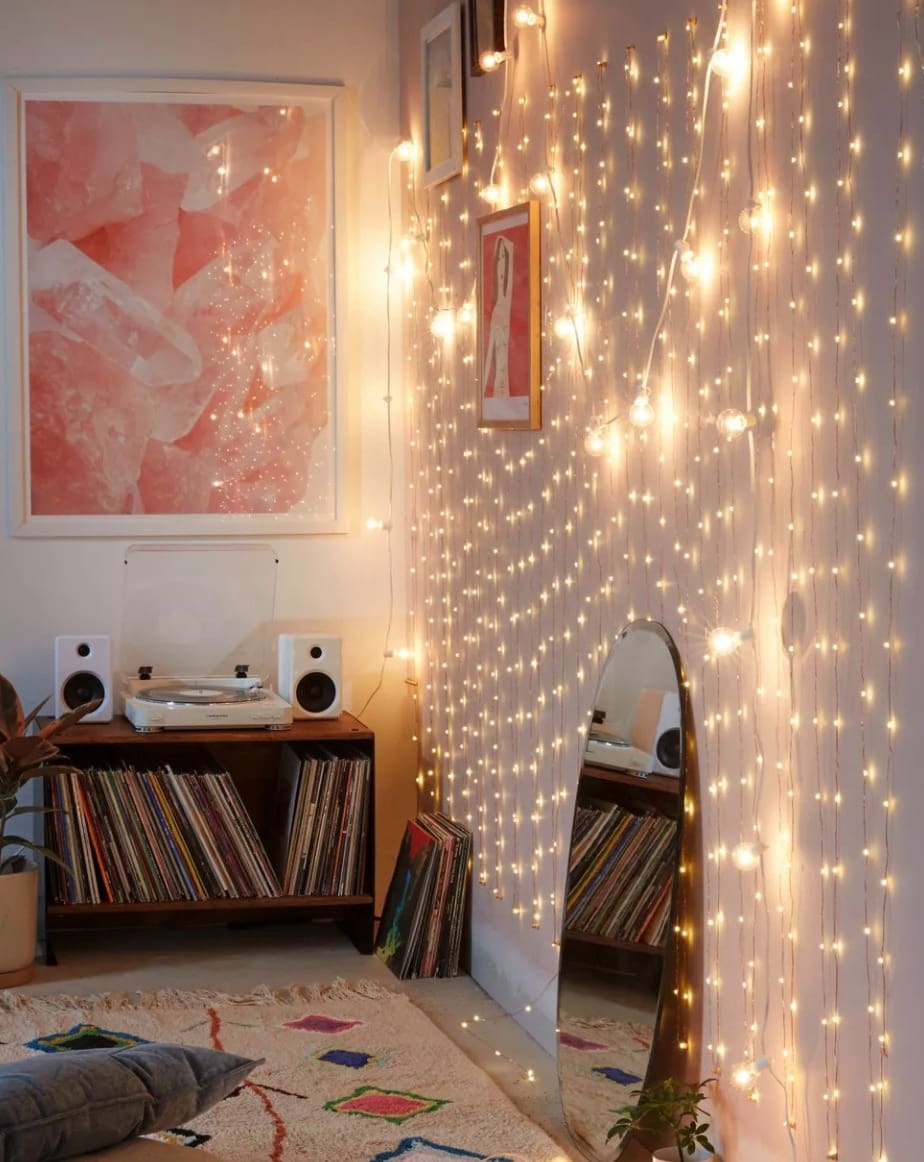 This wall of fairy lights is beautiful and gives a whole different look to the basement. Basement wall lighting like this not only looks inviting but gives off enough light to brighten up the whole room without making everything too bright – perfect for a reading corner or similar.
The warm subtle glow that it gives off is the perfect lighting solution for a basement that needs an option for low lighting while looking effortlessly stylish.
A Glam Sputnik Ceiling Light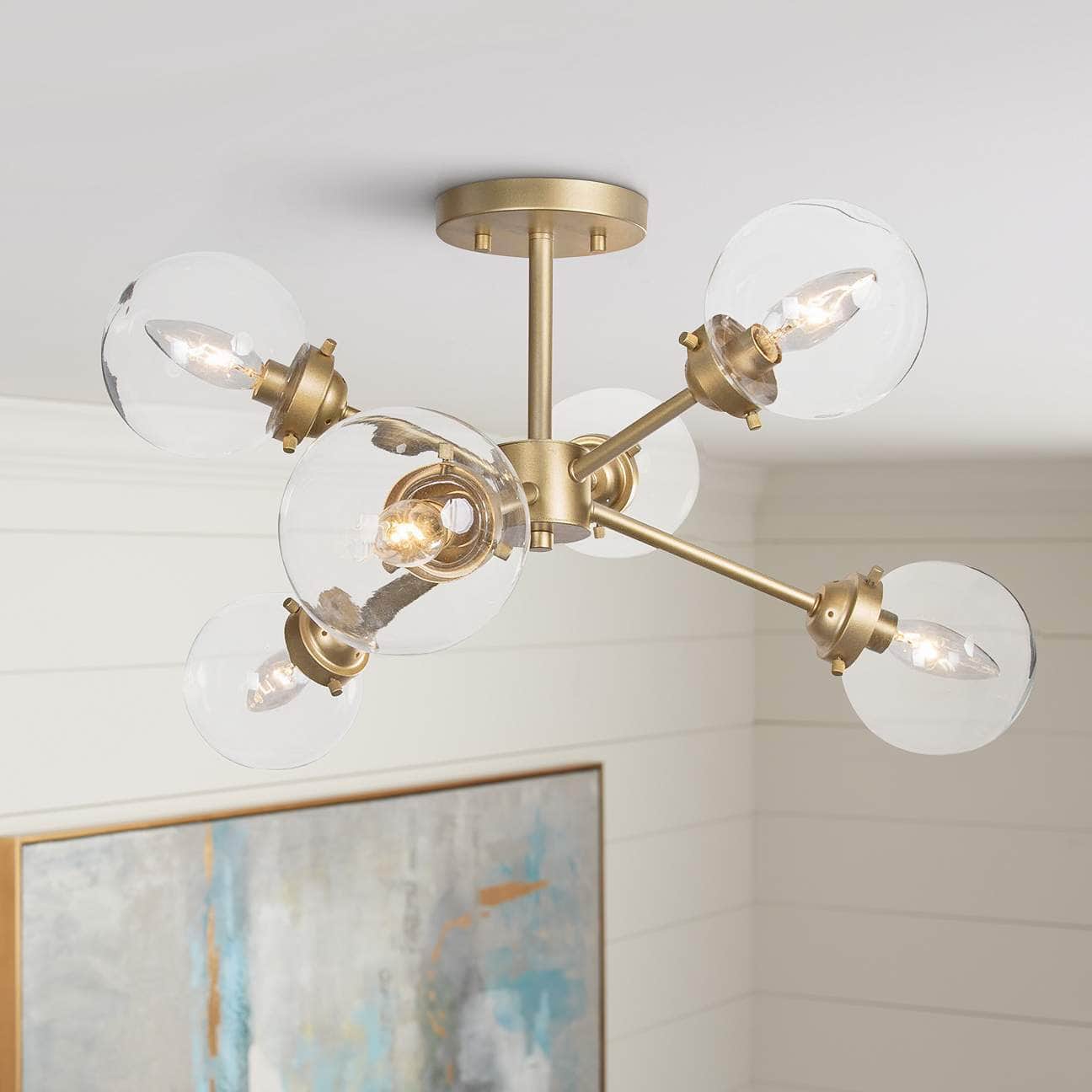 One of the nicest things about shopping for basement lighting is that there are plenty of options. It doesn't have to just be lamps and subtle lighting – lights for basement ceilings come in all shapes and sizes too.
This unusual-looking lamp could easily become a centerpiece for a room while offering a practical solution to your basement lighting needs. The gold finish adds a touch of glamour to your basement, perfect for any height basement ceiling.
Use a Variety of Different Light Sources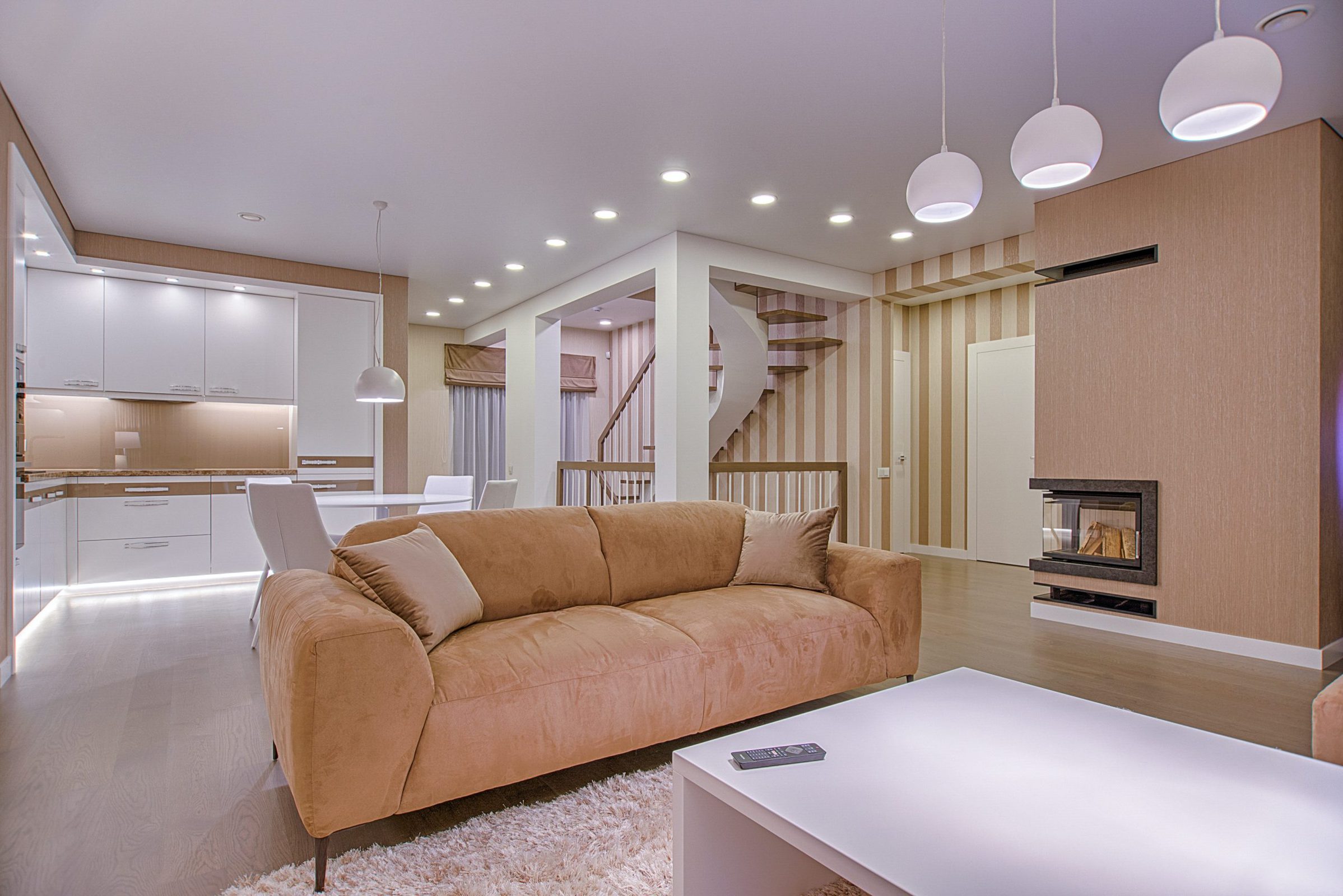 Much like the rest of your home, your basement is likely to have different lighting needs depending on the task you're doing and the time of day. As this example shows, you can use a range of different basement lighting solutions to ensure that all scenarios are catered for.
Spotlights in the ceiling provide general lighting for the room, and then the pendant lights hanging from the ceiling help to give more focused light where it is needed; above the sofa and kitchen table.
A Cluster of Exposed Bulbs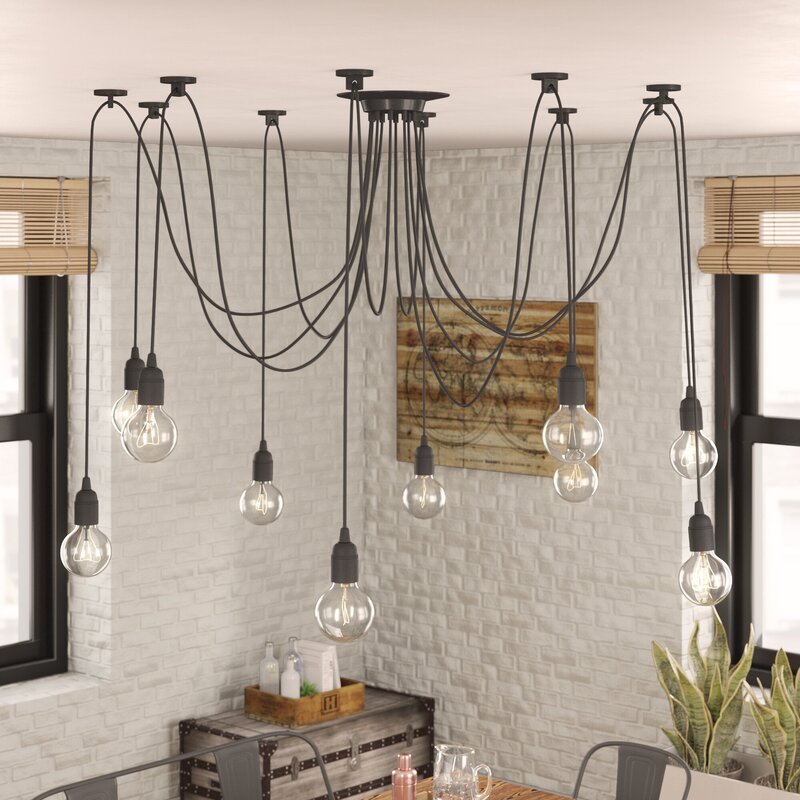 Exposed ceiling lighting can work really well in a basement with a high ceiling as this example shows. With multiple lights from one fitting, you can feel confident that your basement is going to have enough light no matter the time of day or task at hand.
Although it is beautiful and stylish it is also understated which means that whatever the style you have chosen throughout the rest of your basement, this cluster of lighting will fit in.
Highlight Features With LED Strip Lights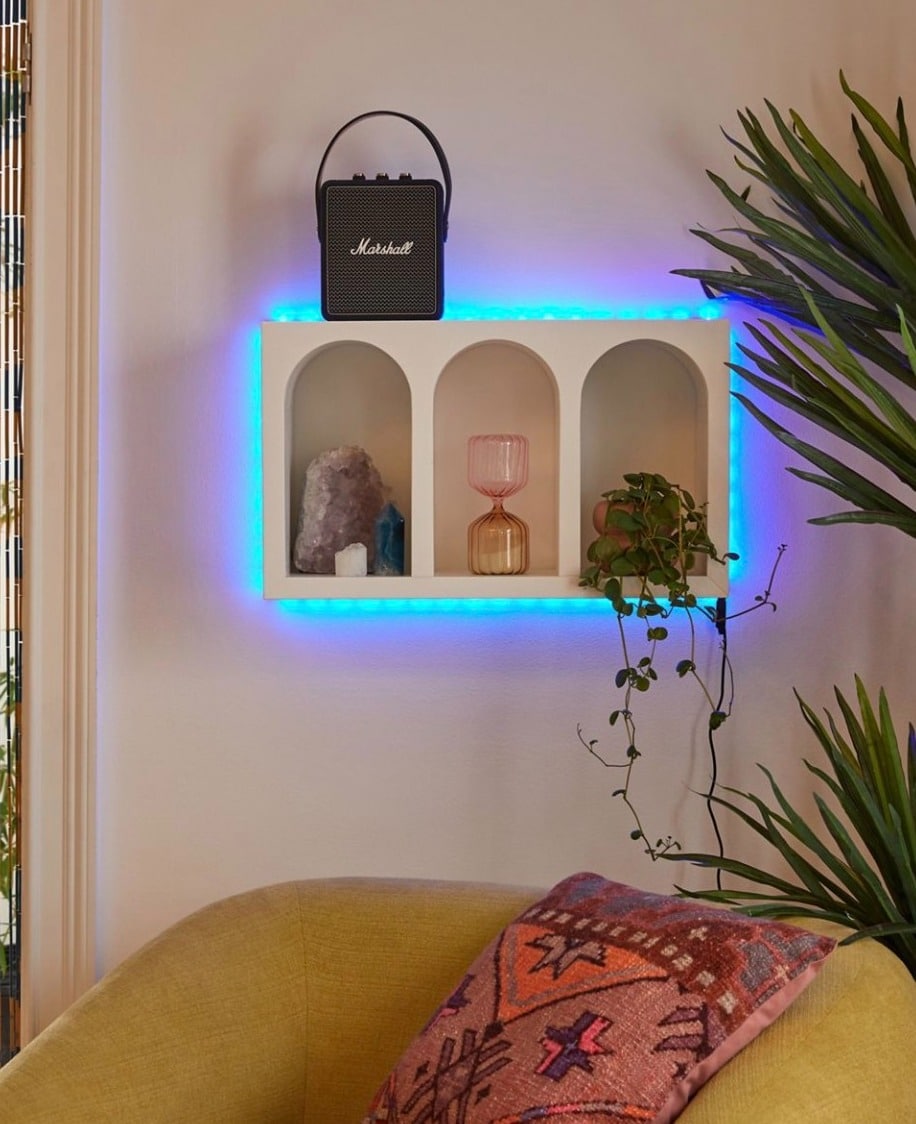 Basement lighting ideas can be practical, but they can also help to highlight the style of your room as you can see here.
Used to highlight the shelving unit this LED strip won't give off a massive amount of light, but it does add to the look and feel of the room. It helps this area to feel brighter and more inviting whilst finishing off the style and look of the room.
Go Industrial With A Geometric Flushmount Light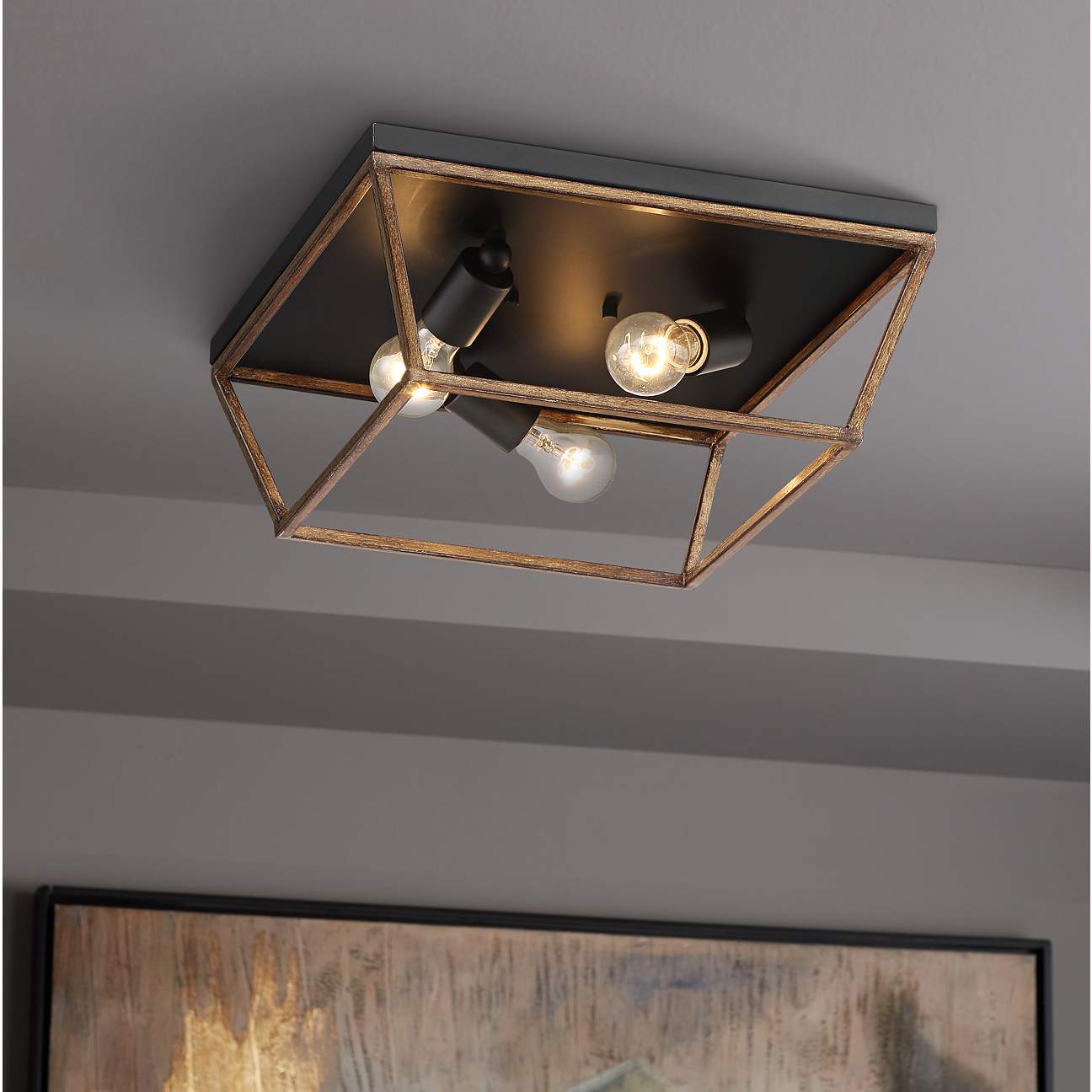 If you want a more industrial feel to your basement then you'll be glad to know there are plenty of lighting and homeware ideas out there to match.
Offering ambient lighting and the chance to use energy-saving light bulbs if you wish, this ceiling lighting option ticks all the boxes. The exposed lights add something a little different to the light, perfect for a room where style is everything.
Direct Light Where You Need it With Adjustable Track Lighting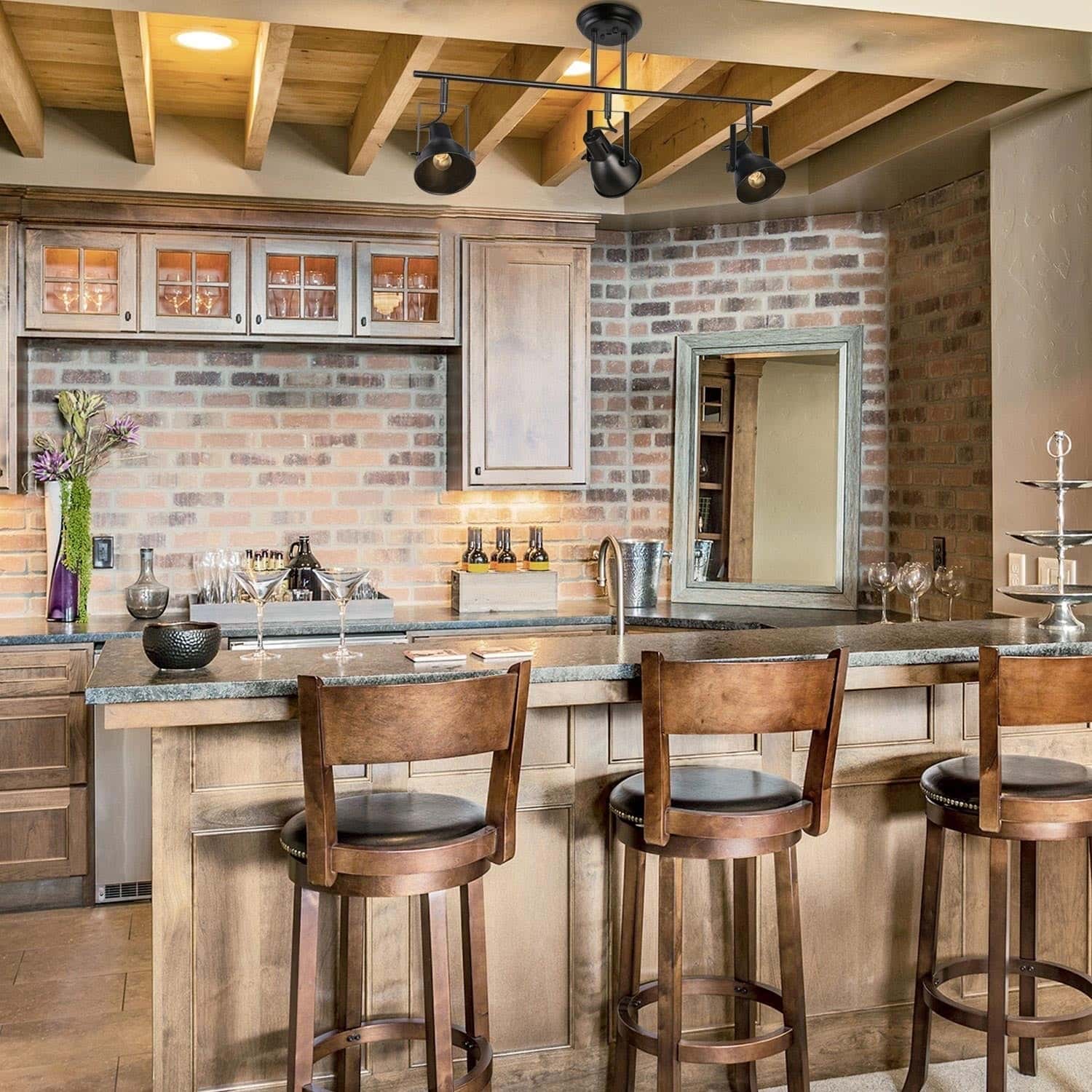 Basement track lighting is the perfect basement lighting solution for a space where multiple areas in the room need to be well lit.
These adjustable lights mean that light can be focused exactly where it needs to be at the time and then easily moved to illuminate elsewhere when needed. Being able to direct light where you need it means you need fewer lights for your basement ceiling but you still get enough light when you need it.
A Mid Century Modern Double Floor Lamp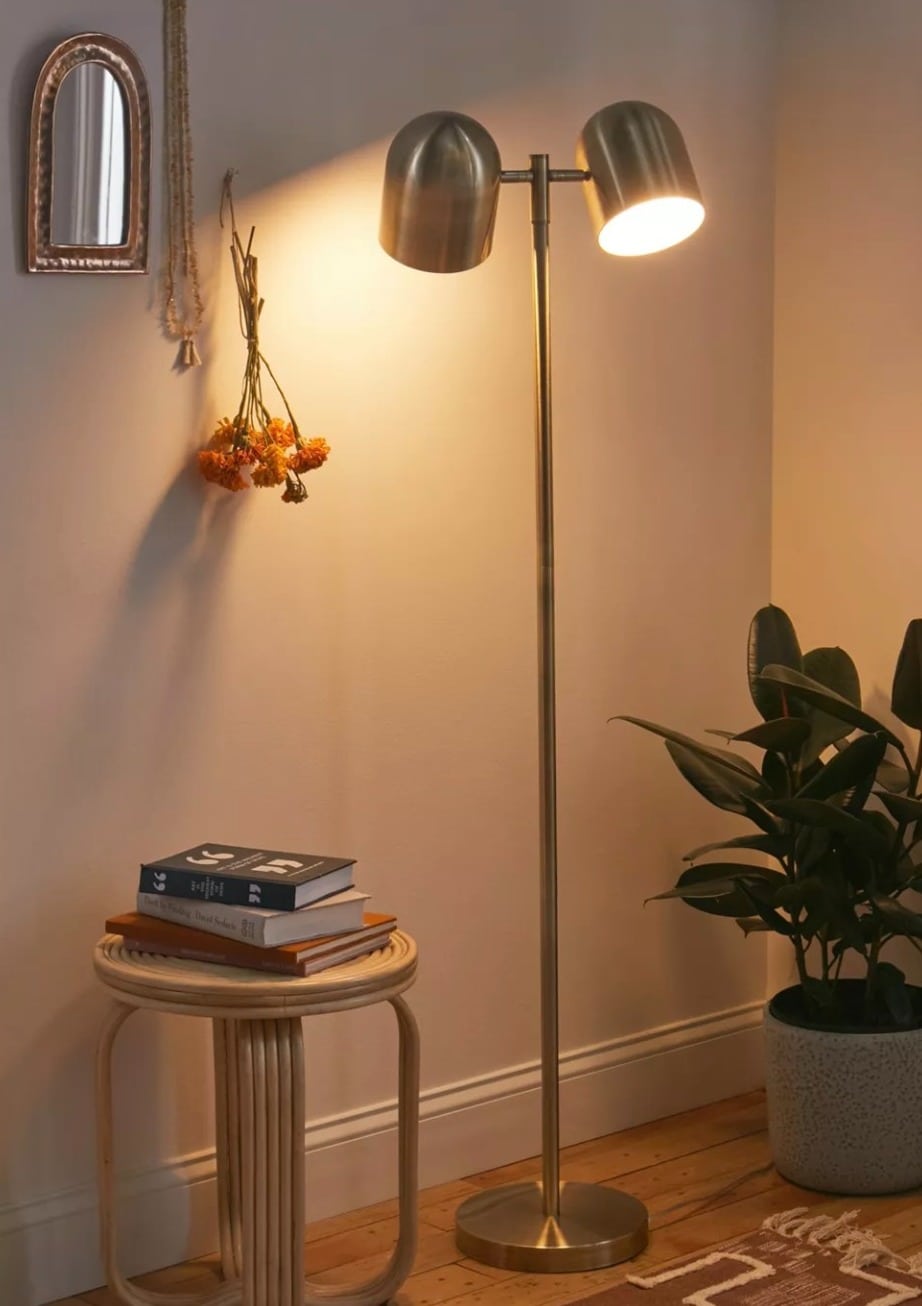 Another way to direct light exactly where it is needed is to use something like a double floor lamp like this stunning mid-century modern inspired design.
Two lights mean that you can feel confident you're going to get plenty of light into the area where the lamp is placed. However, it also means that lighting can be shared between two people or two areas making the floor lamp as practical and efficient as possible.
Help Circulate Basement Air With a Ceiling Fan Light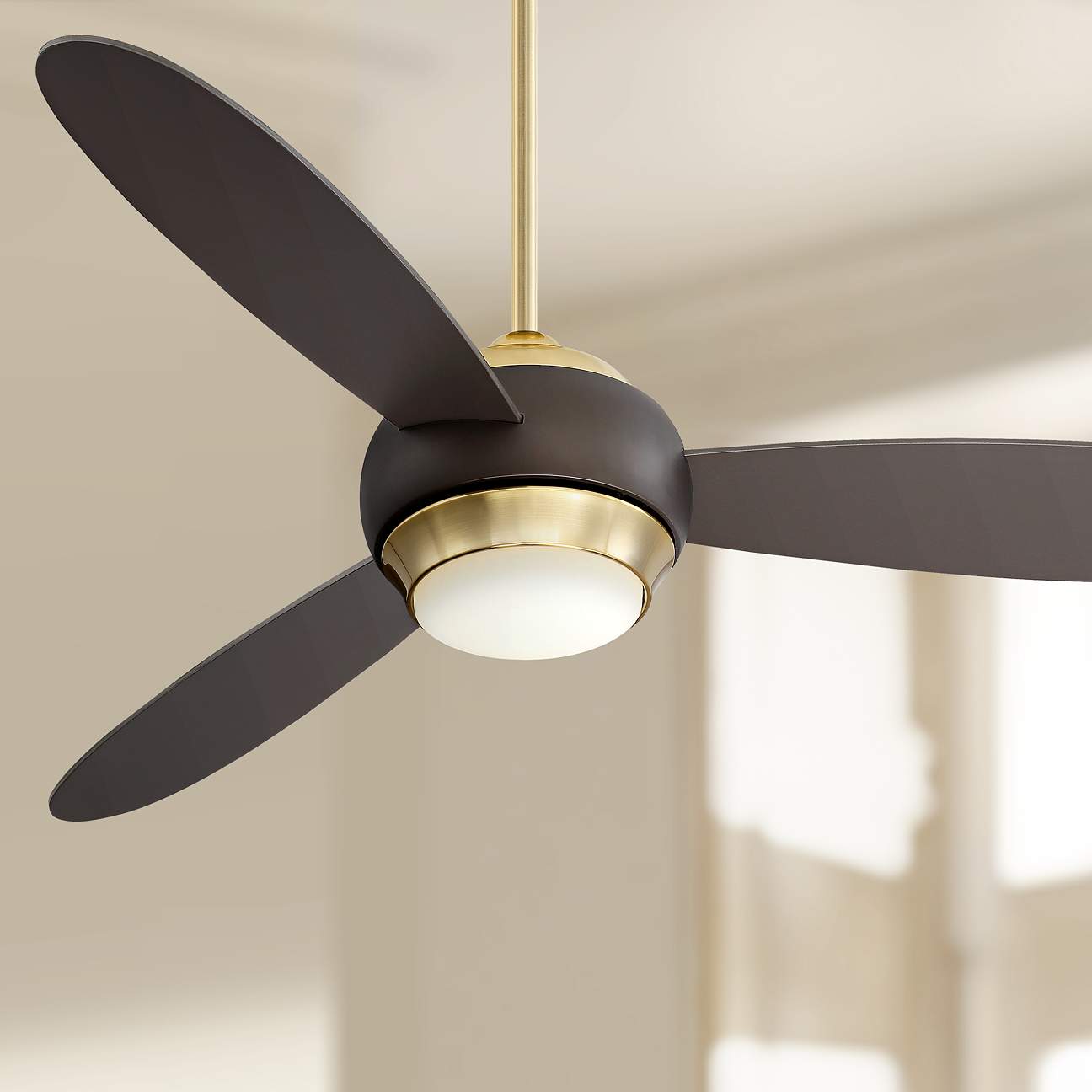 A lack of windows in your basement room doesn't just mean a lack of natural light, it can mean that the air can feel stagnant too. By teaming up your lighting with a ceiling fan you can get the air circulating and help your basement room feel much fresher and comfortable to be in, especially in warm weather.
The basement ceiling light also gives off a decent amount of light, so you can kill two birds with one stone – perfect!
Add Some Boho Vibes With a Rattan Floor Lamp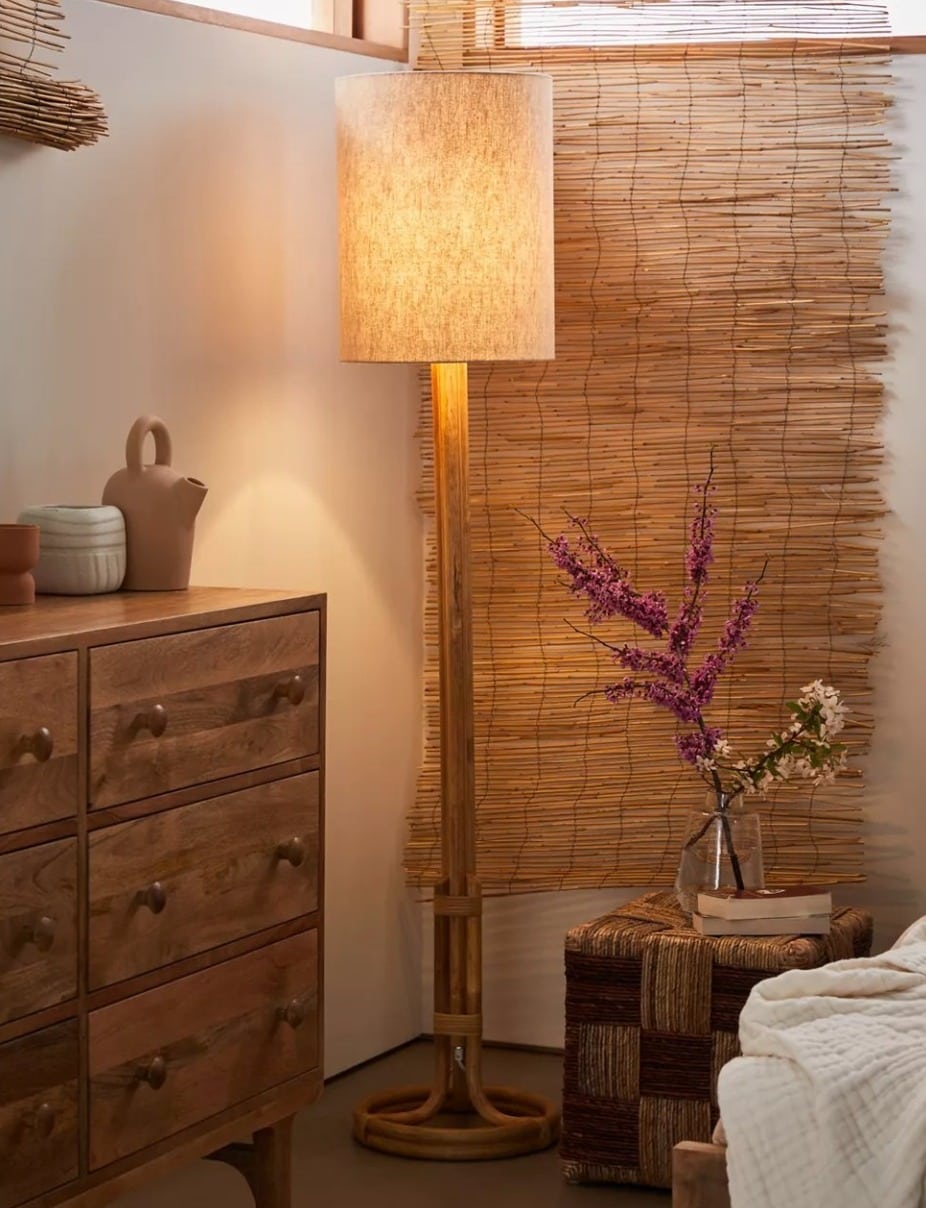 Going for a laid-back vibe with your newly created basement room? This rattan-style floor lamp would be the perfect addition. Team it up with other rattan accessories and the tall lamp can help to bring together the whole room and finish things off perfectly.
The shade at the top of the lamp helps to ensure that the lighting in the room is not too overbearing, but will still give you enough light to allow you to get on with any tasks you wish to do within the room.
Black Industrial Ceiling Lights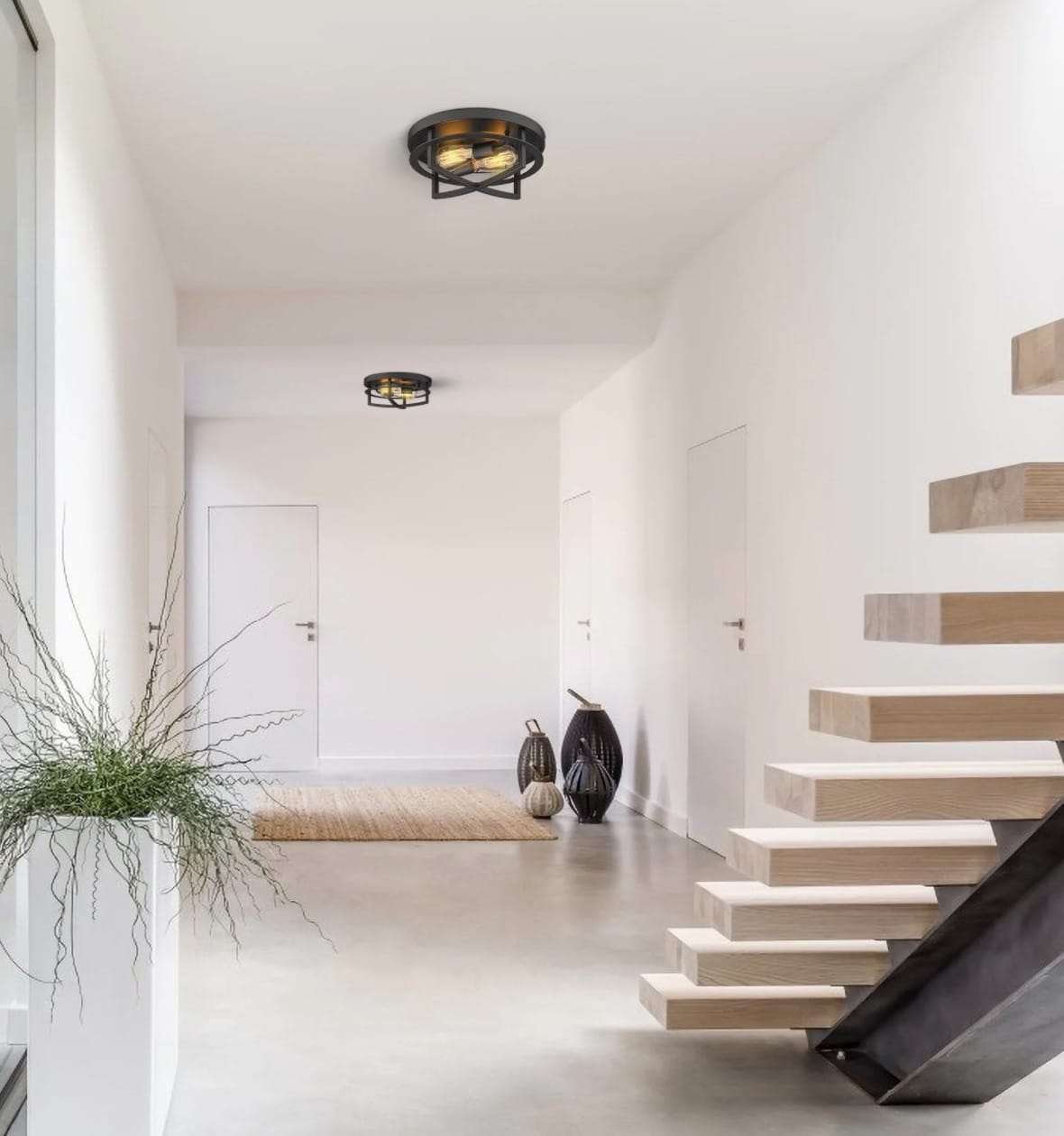 This minimalistic style basement is a really lovely idea and the black accessories work really well in direct contrast to the stark white walls.
The black basement ceiling lamp is the perfect addition – giving out enough light but not distracting from the minimalist feel of the rest of the room. Perfect for even lower ceilings as it takes up minimal space too, making it one of the best lighting for basements.
Factory Style Pendant Lights in a Basement Kitchen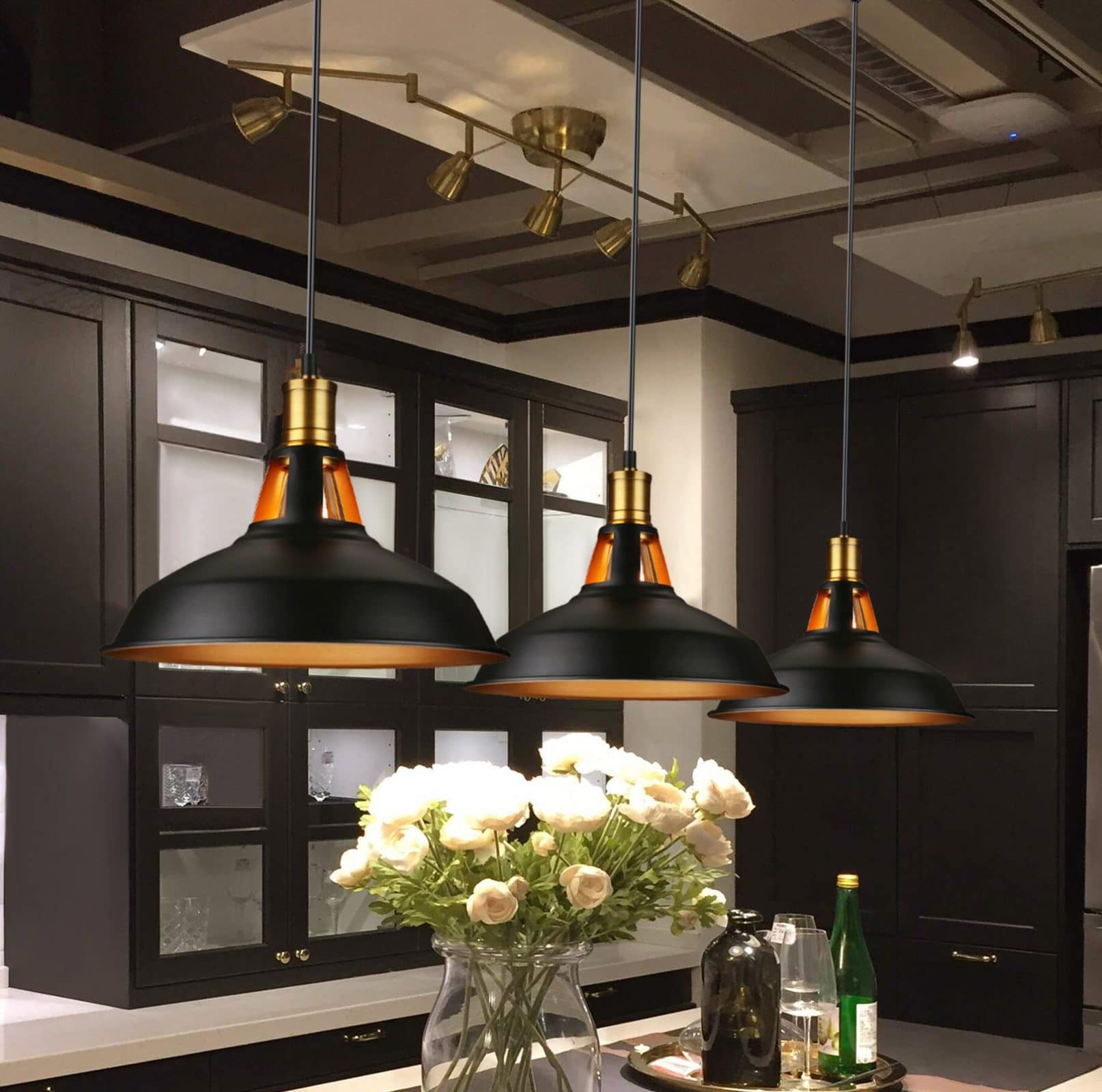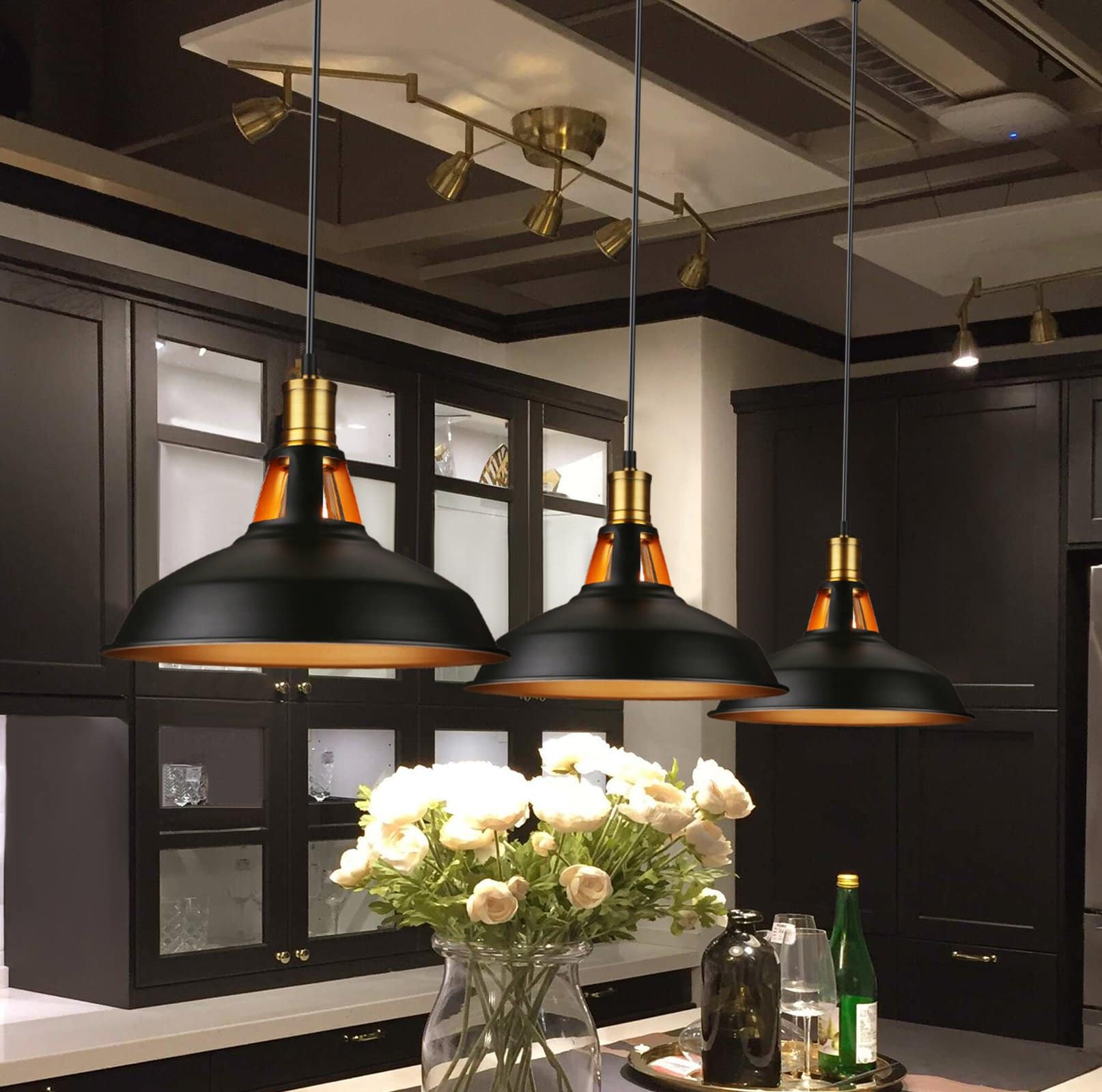 If your basement ceiling is high enough to allow it then hanging lights like these from Wayfair are a great choice. This particular design has a real industrial feel to it, but there are other basement ceiling lights available if you'd prefer a different style.
The factory-style finish gives these lamps a distinguished feel – at home in a basement with a more grown-up feel as styled in this photo with them above a kitchen island or worktop.
Turn Your Basement Into a Galaxy of Stars
Create a really cozy feeling with a sea of lighting, a cozy rug, and some blankets. Perfect for a basement room that is designed to be somewhere to relax. Because the lights cover most of the walls, this is a great unfinished basement lighting idea, as it will helo to distract from any flaws in the walls.
This type of lighting would be perfect for a basement movie room or extra bedroom. The number of lights means that everywhere would be nice and bright, but it's still subtle enough that the room is the perfect area to lie back and chill for a while.
Arc Floor Lamp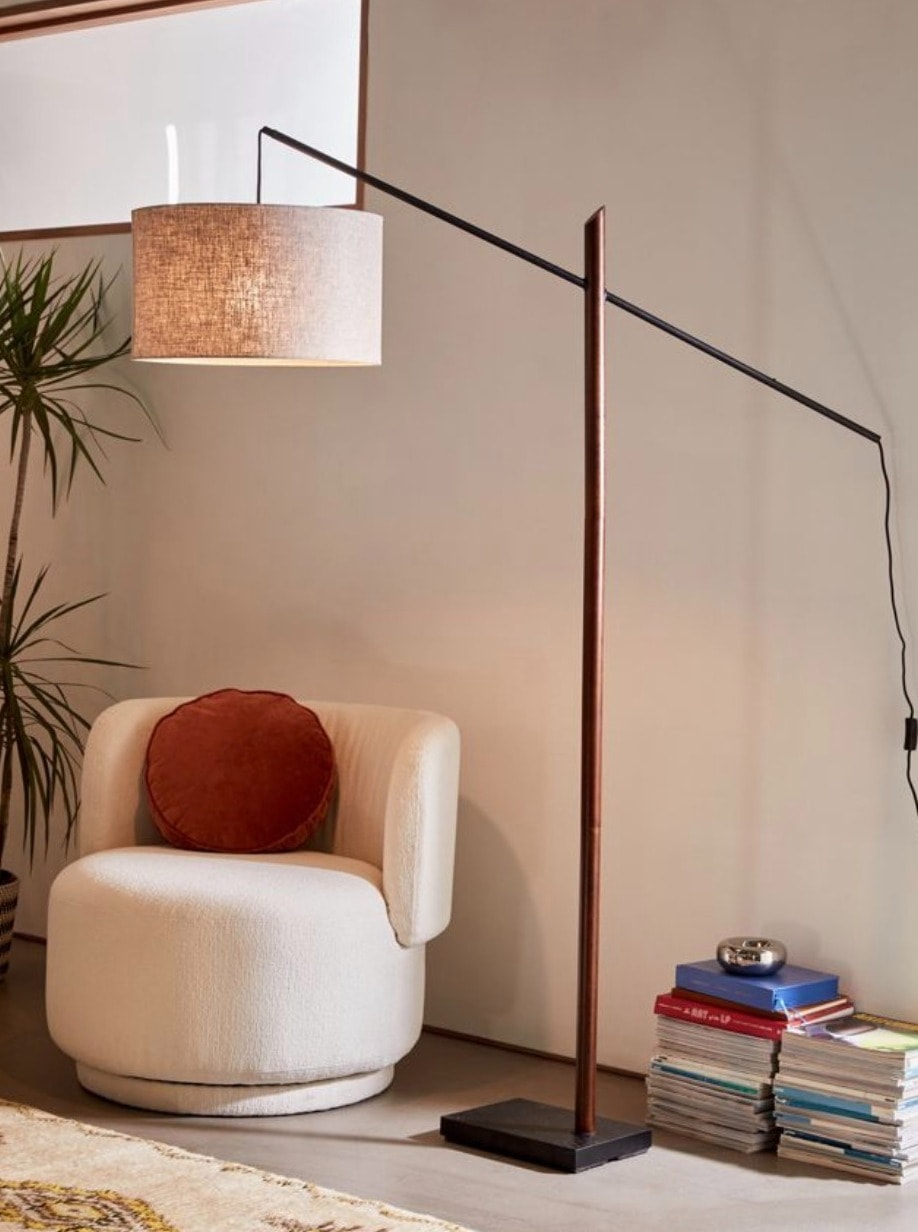 Want a corner of the room that can be nice and bright, without affecting the rest of the room? This arc light allows direct light to be put exactly where you need it.
Great for a little reading or study corner. Arc lamps are also a great solution for getting the feeling of overhead lighting if you are unable to install ceiling lights.
Final Thoughts…
Whatever type of basement lamps you have in mind, there are plenty of basement lighting options to choose from. This means that whether you're looking for lights for a basement ceiling or you need a lamp just for a certain area of your basement – there will be something that suits your needs perfectly.
There are so many styles to choose from as well as lighting options for all budgets, so whatever finish you have in mind for your basement there will be lighting options that will fit in perfectly. Hopefully, this article has given you some ideas for basement lighting designs for your next project!