Decorated Life is reader-supported. When you buy through links on our site, we may earn an affiliate commission. Learn More
What Color Paint Goes With a Beige Carpet? 15 Ideas
Beige is a versatile, warm-toned color commonly used for carpeting. The biggest benefit of beige is its multiple undertones like green, blue, pink, orange, or gray – greige.
The best colors that match beige carpet include neutral grays, whites, blues, and greens. We've put together these fifteen living room colors that match the beige carpet. Cool-toned colors will create a better aesthetic than warm colors since beige is a warm shade that can make your room look drab and small.
Rock Candy by Sherwin Williams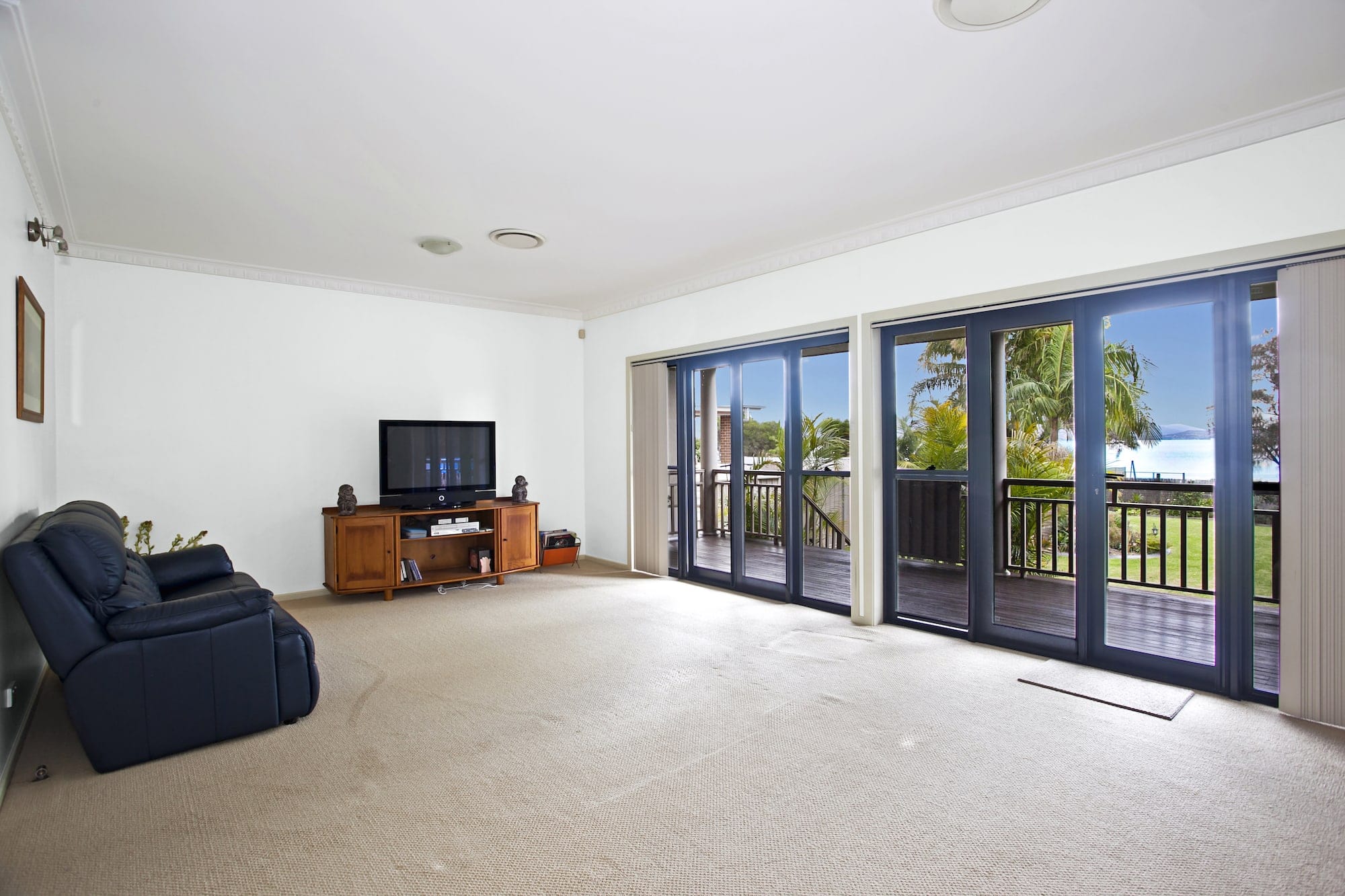 Rock Candy is an inspirational shade of cool-toned gray with the faintest traces of smokiness. The shadows created in different lightings cause this gray to have different temperature tones for a chameleon color.
This gray has soft shadows that keep the color from looking too light, which can make your space look washed out. Also, the accent colors you use can cause this gray to take on blue or green undernotes.
Burlap by Benjamin Moore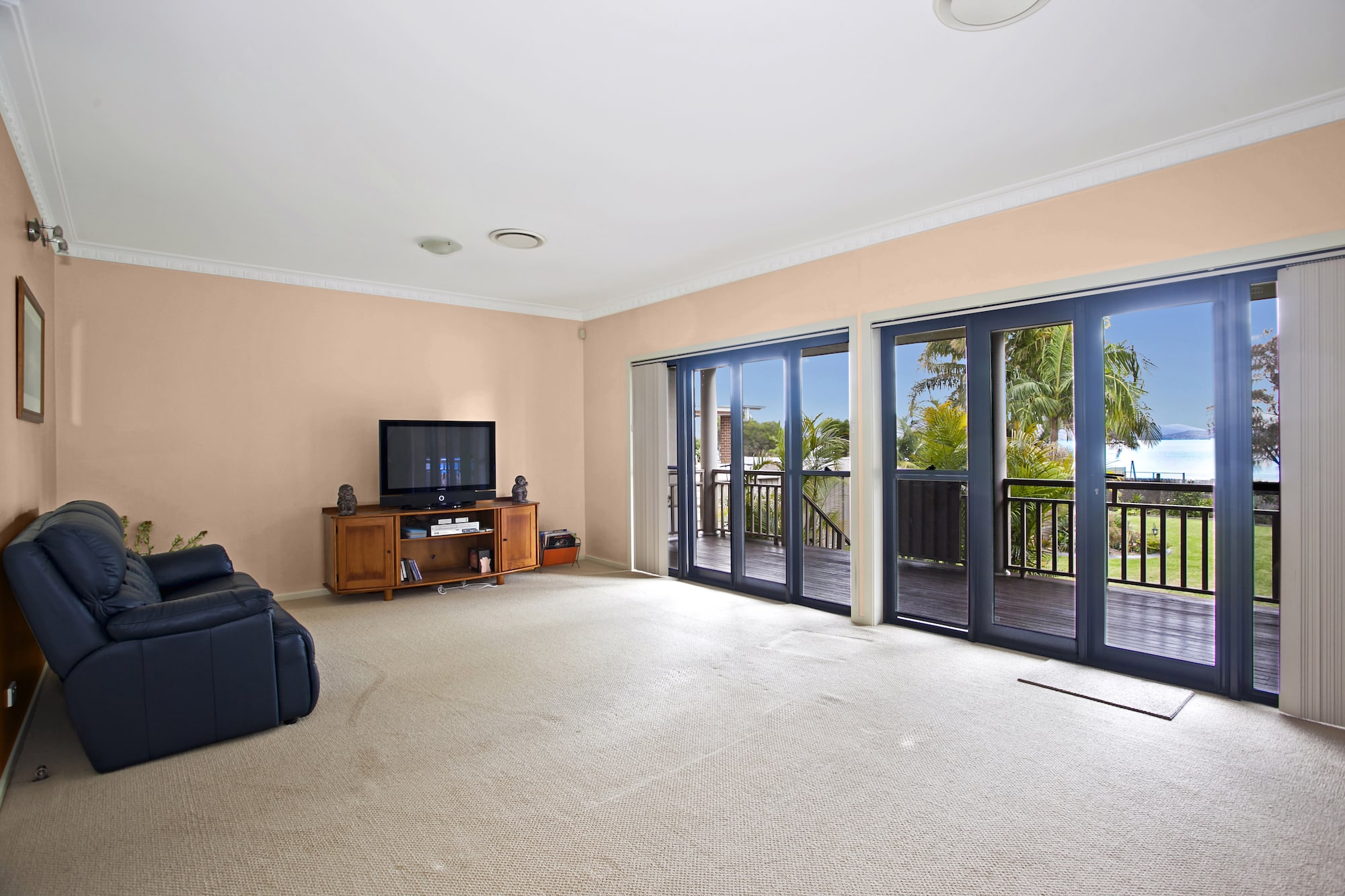 Burlap is a fascinating blend of colors that can complement a beige carpet. This shade is a dark tan with faint brown and orange undernotes.
The bold saturation of this blended neutral with pinkish mauve notes can liven up the blandness of light beige flooring.
Reclining Green by Sherwin Williams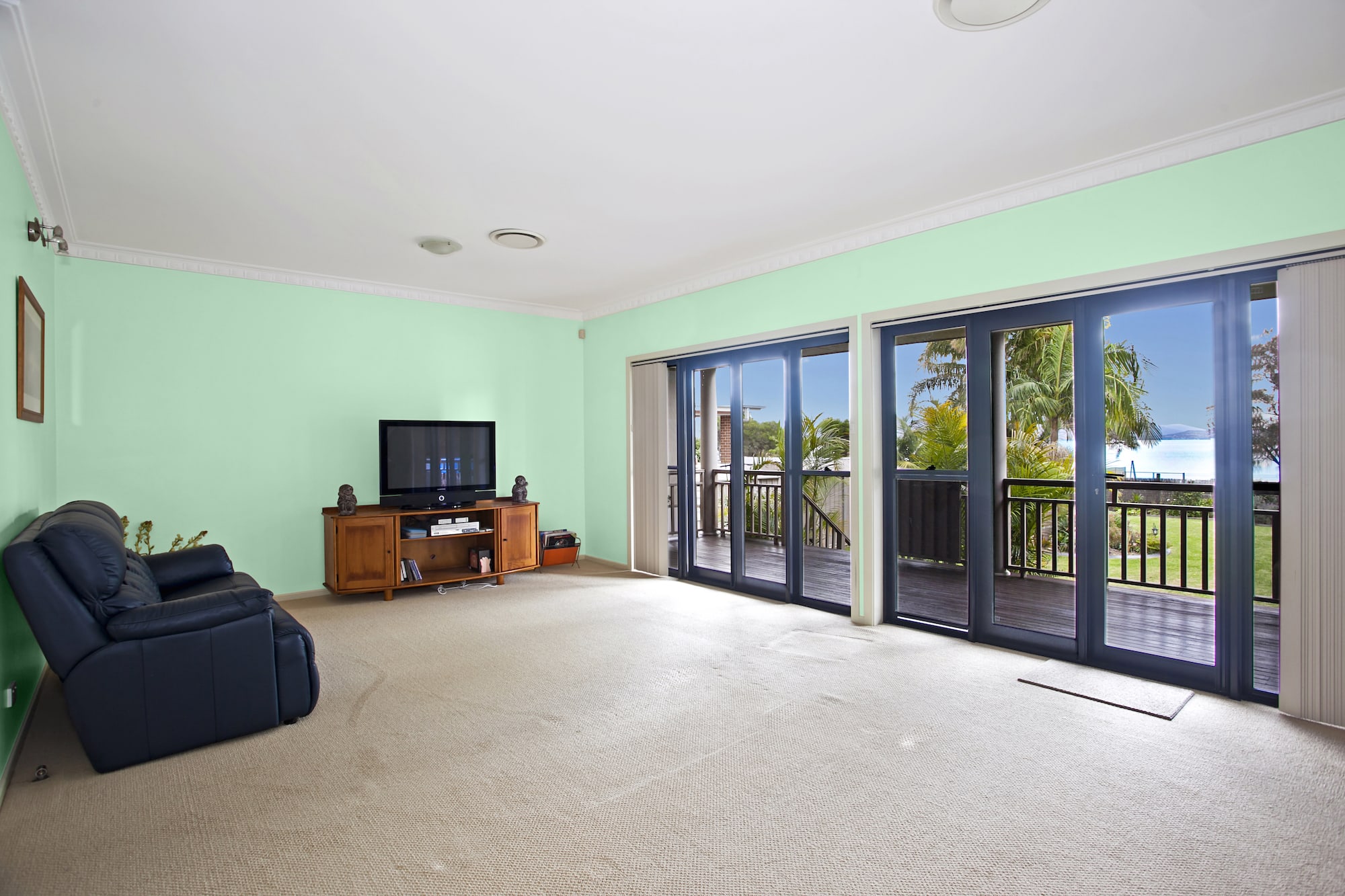 Cool-toned greens are fantastic colors for beige carpets. Reclining Green is a vibrant minty shade that's light enough to look fresh and bright against the warmth of beige.
Painting your walls this color instantly gives your room a subtle energetic vibrancy. Using lighter accents like White Mint and darker tones like Cityscape (dark gray) and a darker Verdigreen will provide you with a balanced palette.
After the Rain by Sherwin Williams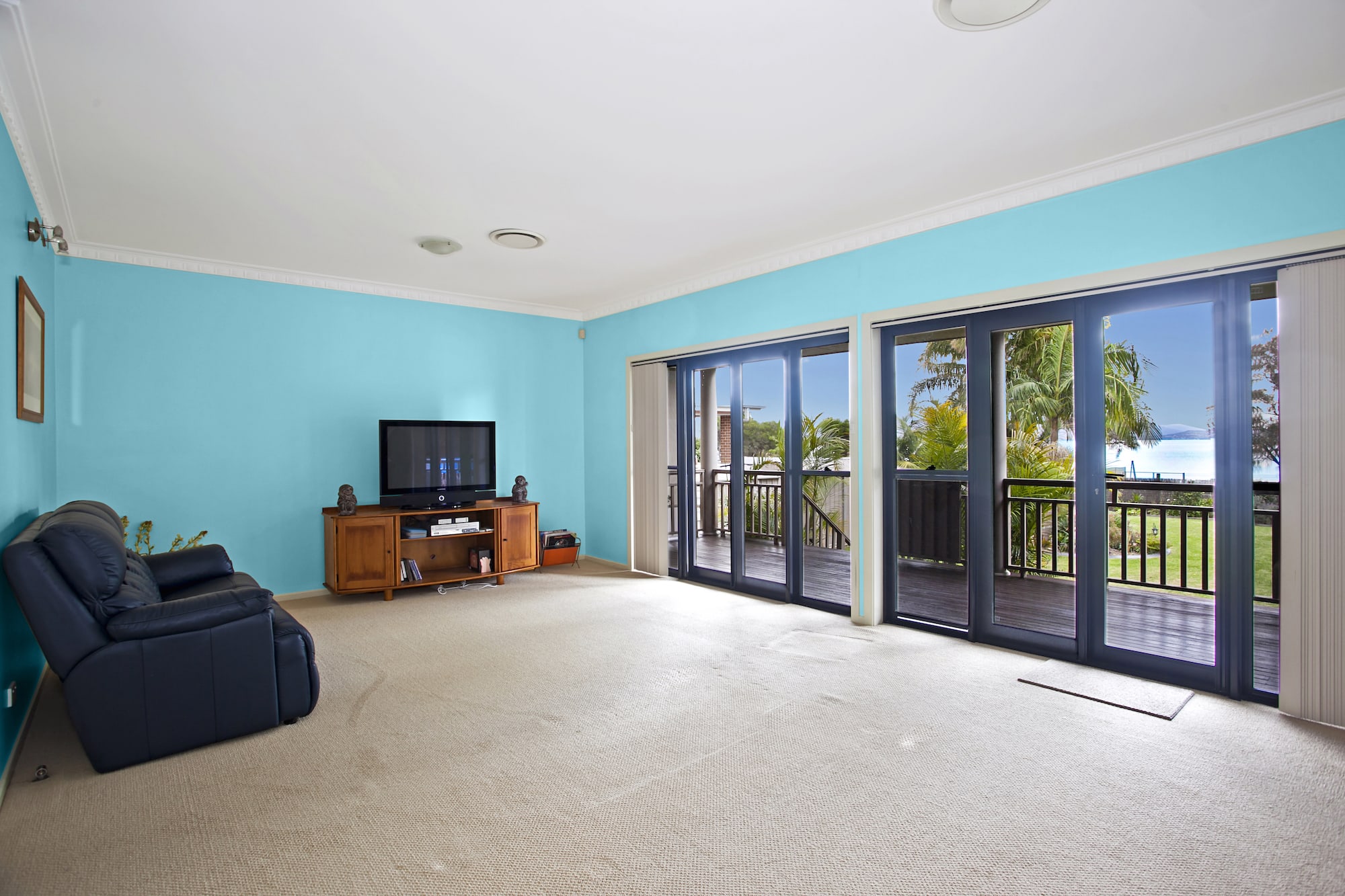 Sherwin Williams' After the Rain is a cool mid-toned blue with smoky undernotes that add dark mystery. This vibrant blue features slight gray tinting that keeps this color in check, not overpowering your room.
We love the nuance of this color paired with the warm neutrality of a beige carpet. And go with a cool blue-tinted white like Sky High, a tan like Creamy, and a gray Oyster Bay to finish your look.
Creamy by Sherwin Williams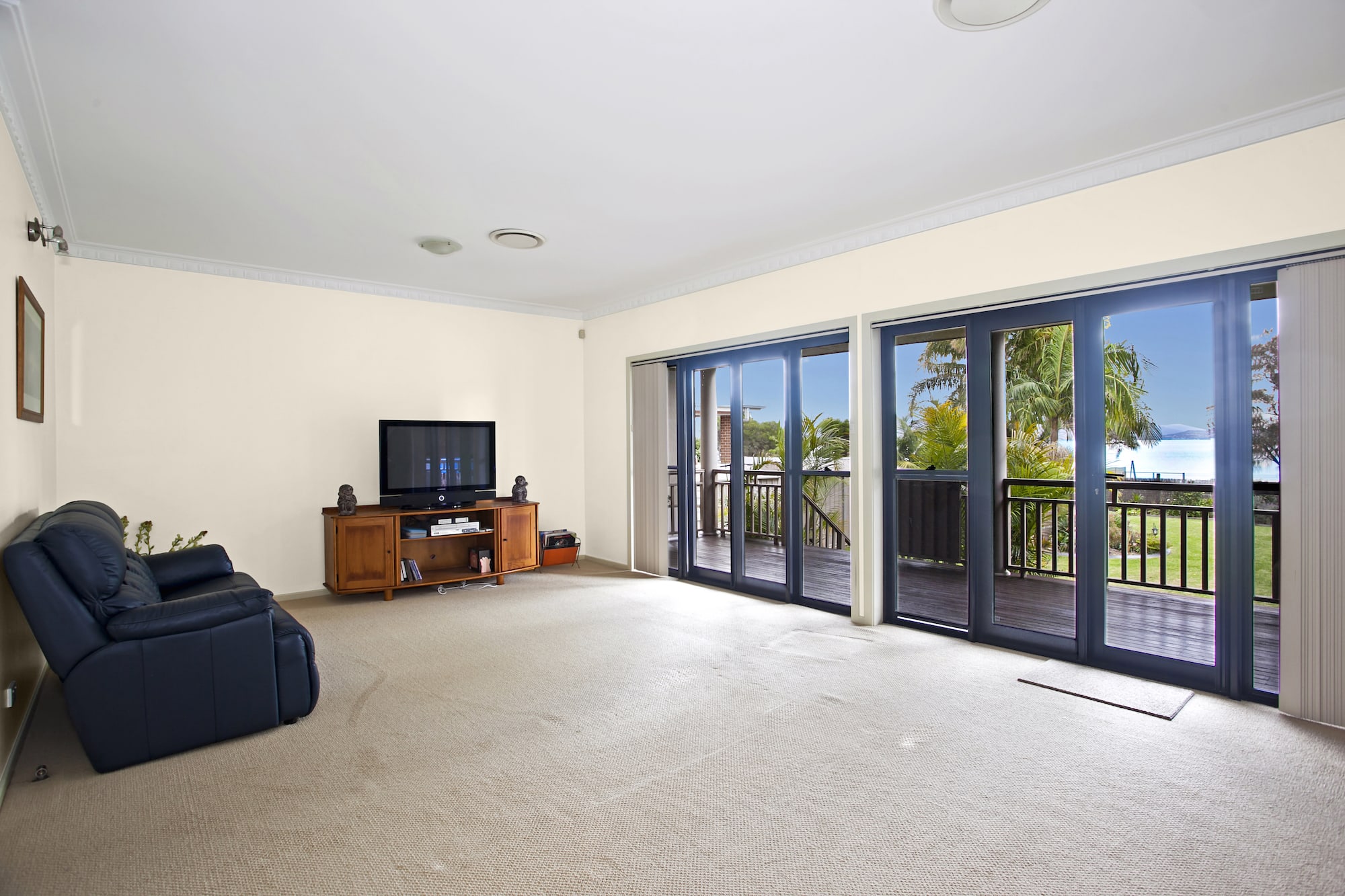 Creamy is a versatile neutral that's not cool but not warm-toned. While you want to avoid colors too similar to beige to avoid a drab, borning nuance, this off-white is a perfect balance.
It's slightly challenging to identify the exact color of Creamy. It's light but tinted, cream with light tan, brown, and gray undernotes. It looks fantastic with accents like Studio Taupe (mauve brown) or Reynard (rusty orange-brown).
Minor Blue by Sherwin Williams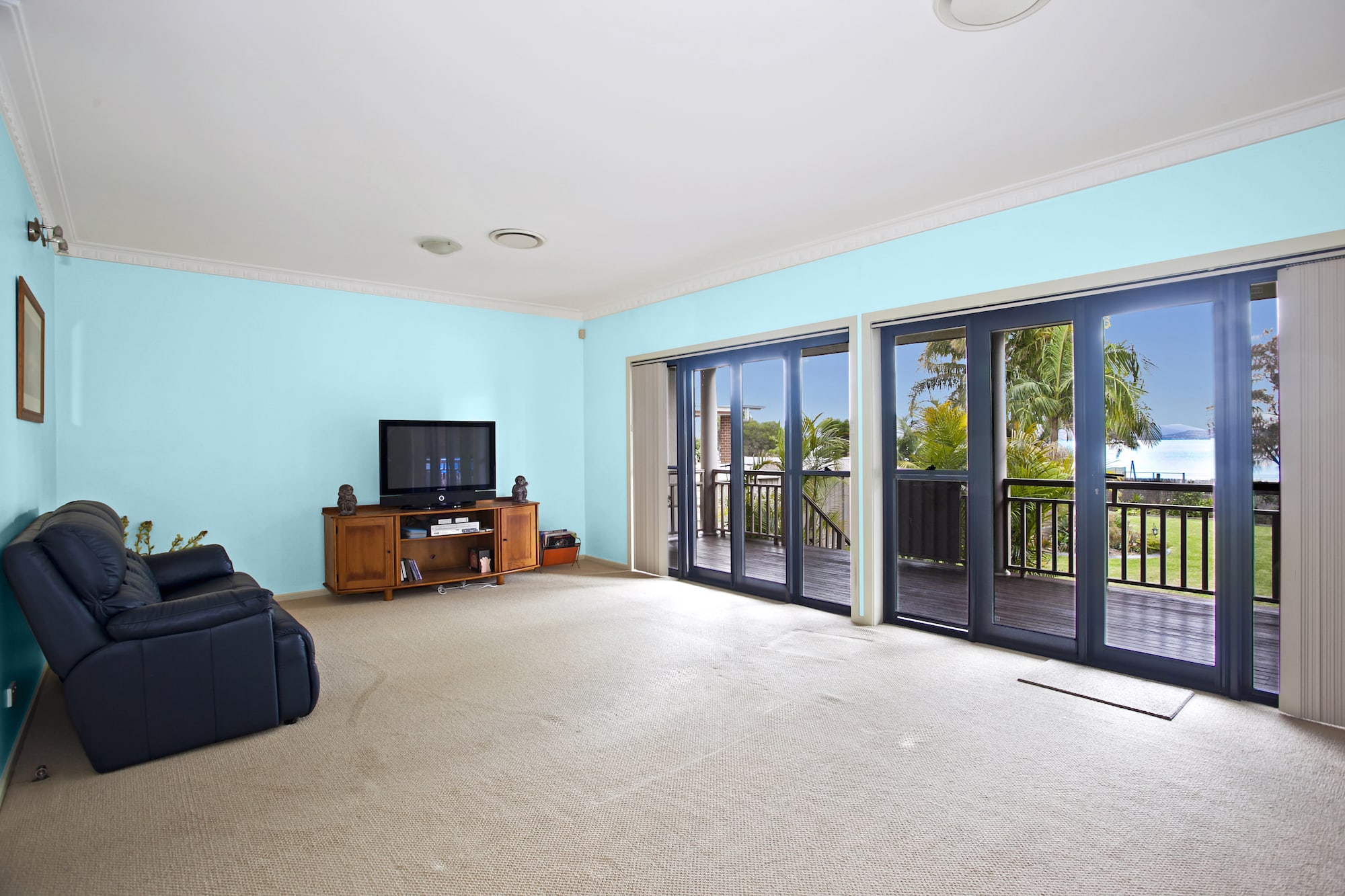 A dark-tined Minor Blue adds major character to a room with a beige carpet. This color is lighter, brightly reflective of light, but the faintest shadow of gray undernotes.
This cool icy blue can balance the warm tones of beige to prevent a gloomy, dark room. And for accents, you can go neutral with creamy. Or get funky with pastels, Iceberg, and Banana Cream.
Quicksilver by Sherwin Williams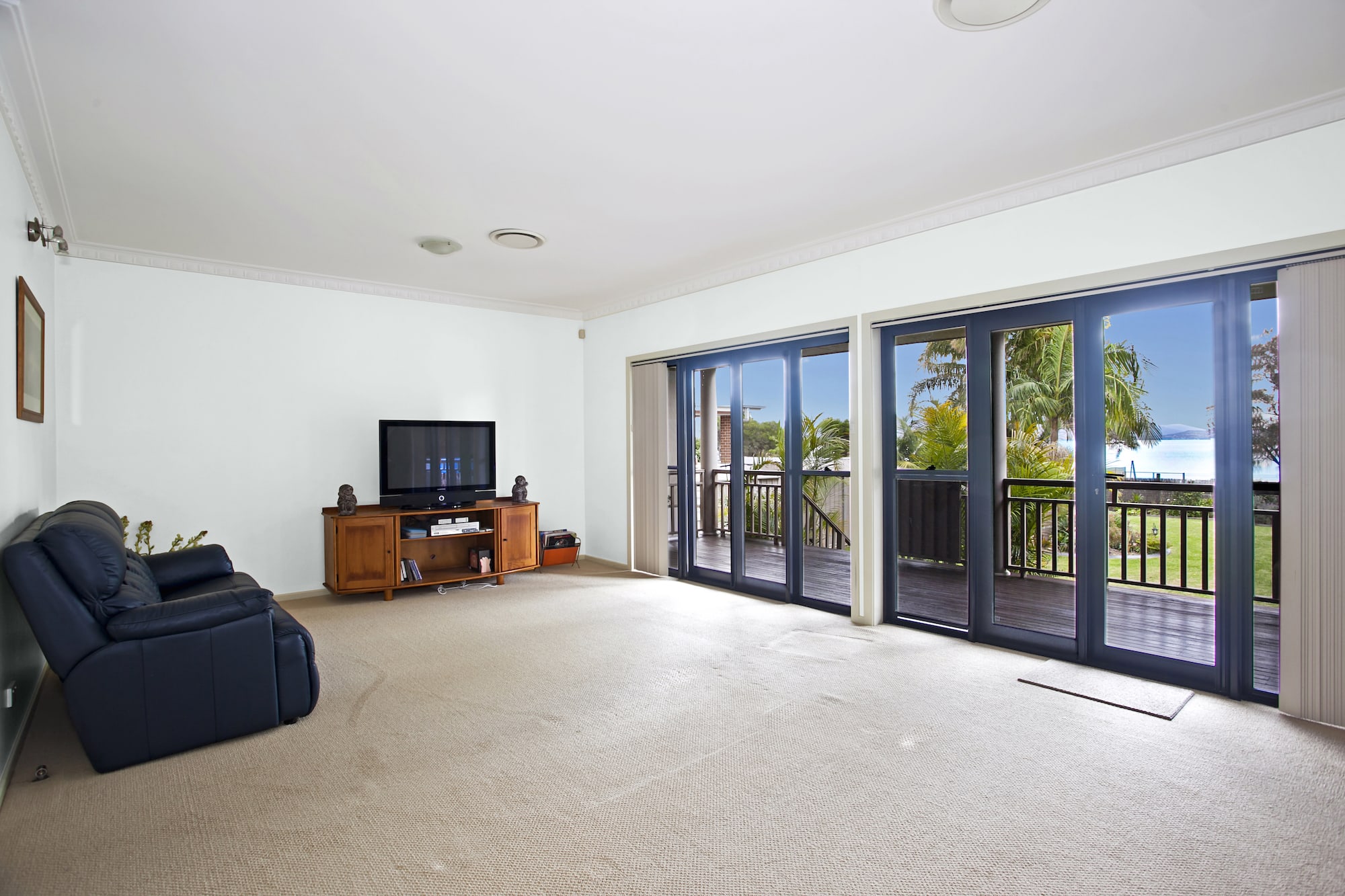 Quicksilver is a greige – gray beige – that can offer tinted pigmentation to give your walls lovely color without causing too much of a stir. 
We're a fan of this color with a beige carpet, as the cool green, yellow, and brown undernotes in the gray compliment the warmth of beige.
Blue Hydrangea by Benjamin Moore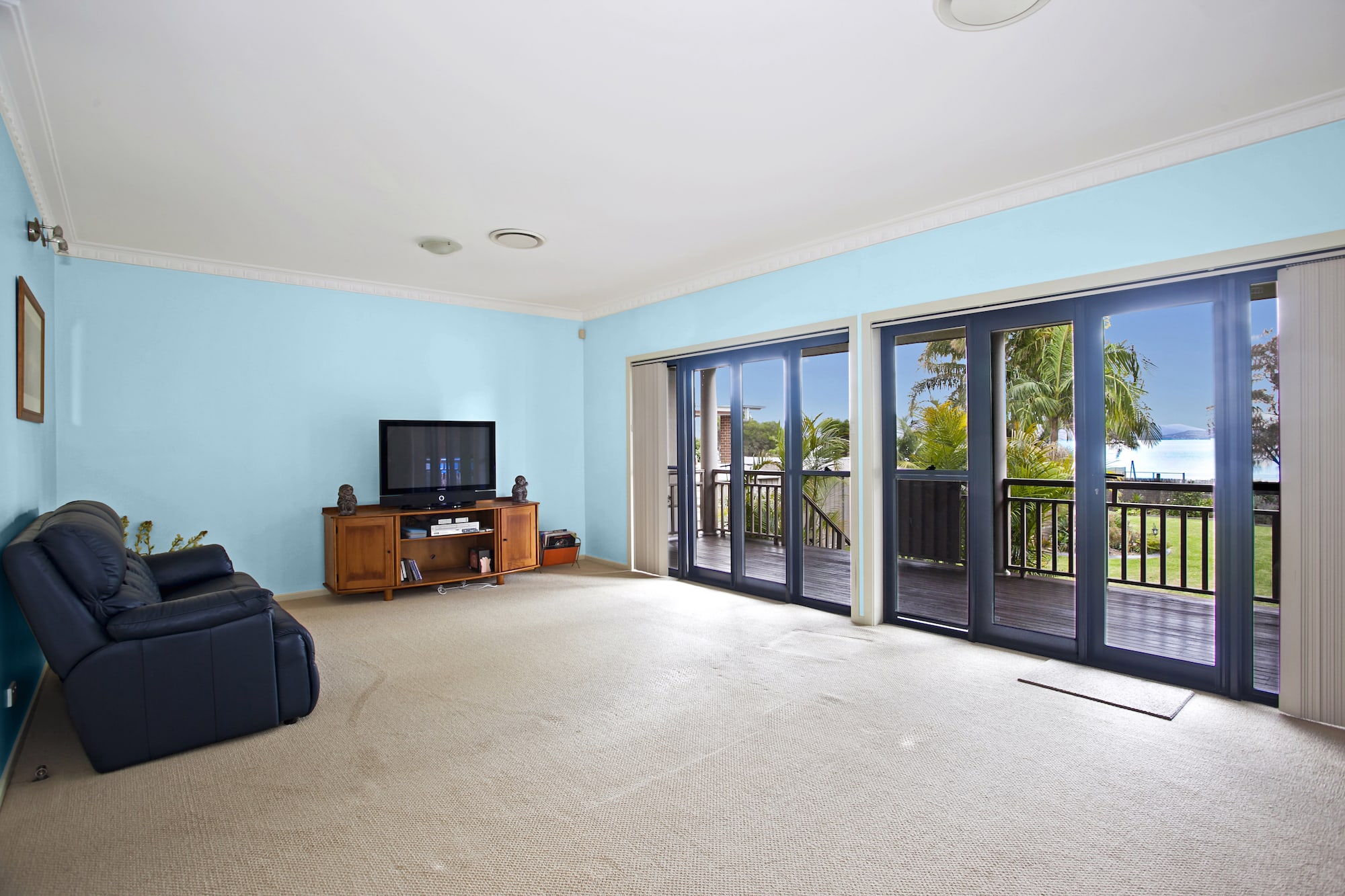 Blue Hydrangea is a bold saturation of dull blue with gray, green, and yellow undernotes that create a fascinating display.
When paired with the warm tones of a beige carpet, this blue-gray feels inviting and complex. And you have multiple avenues for accent colors, from browns to grays to neutral beiges.
Boothbay Gray by Benjamin Moore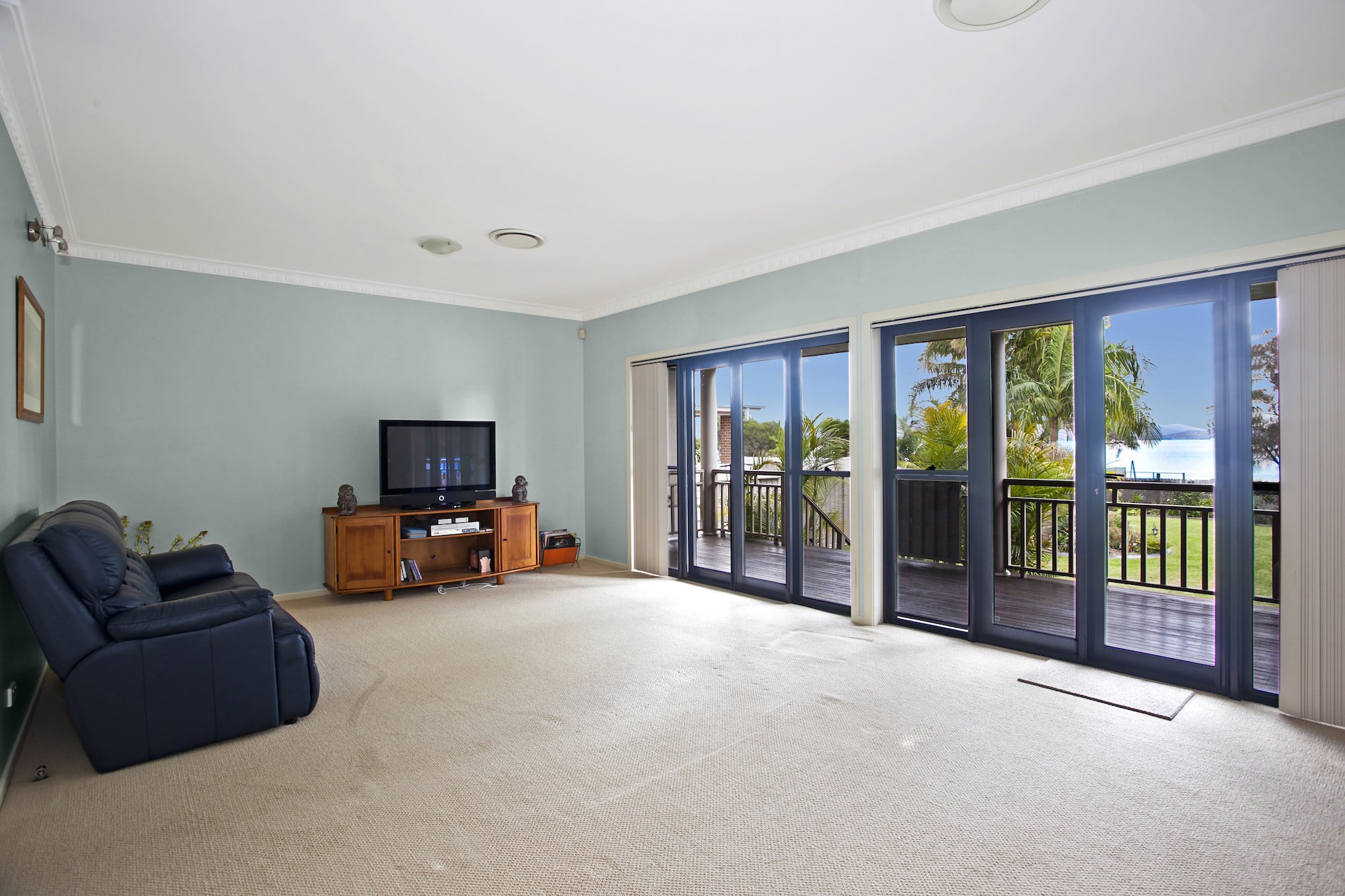 You can use Boothbay Gray for a more dramatic, dark neutral paint color to go with a beige carpet. This gray has heavy brown undernotes that give this shade dark tones.
You can use this gray as a timeless historical shade for any design scheme or color palette. Then accent with light neutral grays, dusty blues, and dense charcoals.
Saybrook Sage by Benjamin Moore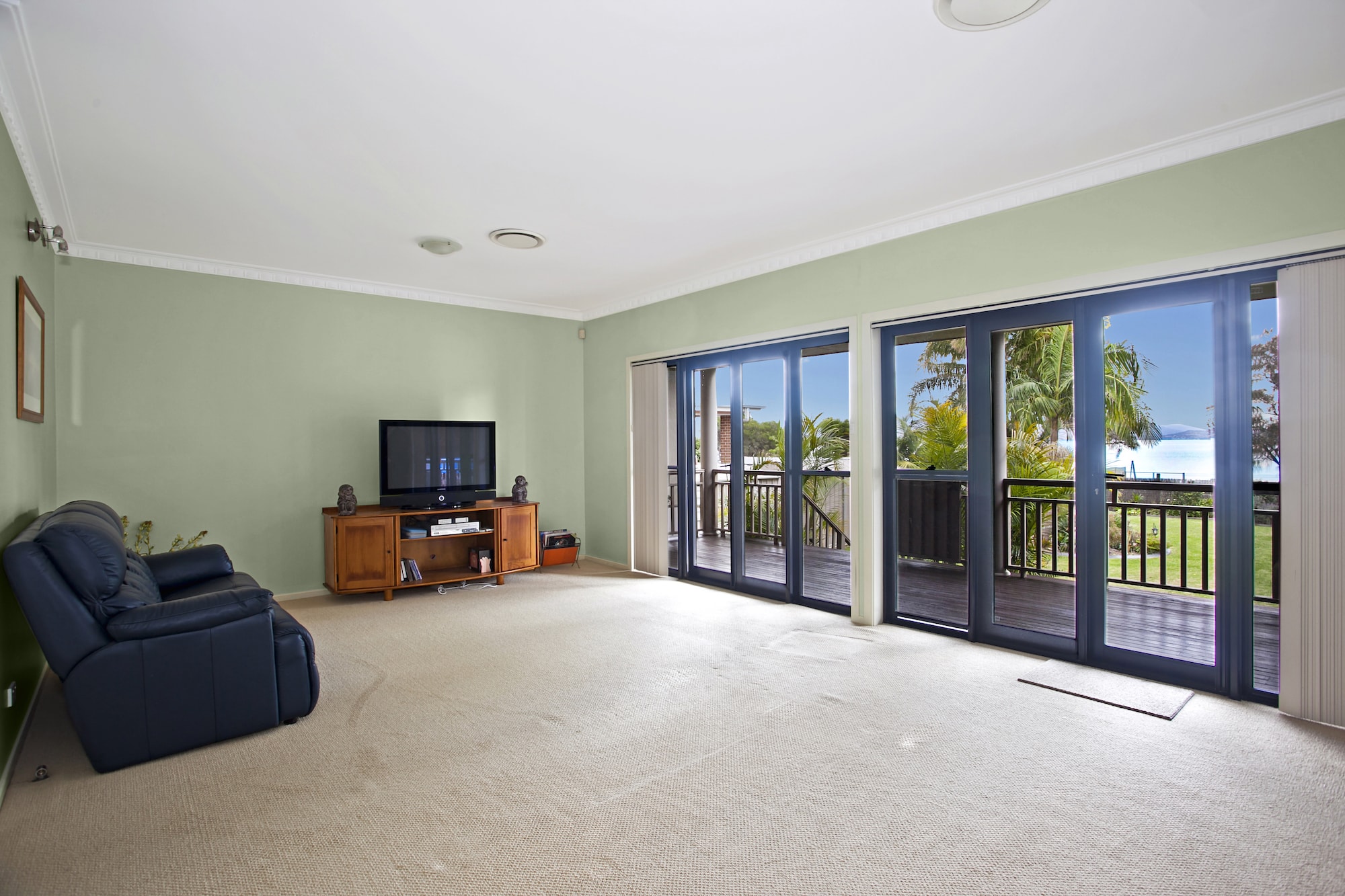 A beige carpet is a perfect platform for going creative with your paint color. For example, you can try a calm, cool shade of green like Saybrook Sage.
The dense darkness of this blended greenish-brown with heavy gray undernotes gives this color an olive richness. Off-whites, creams, and green-toned grays make excellent complementary accents.
Cedar Grove by Benjamin Moore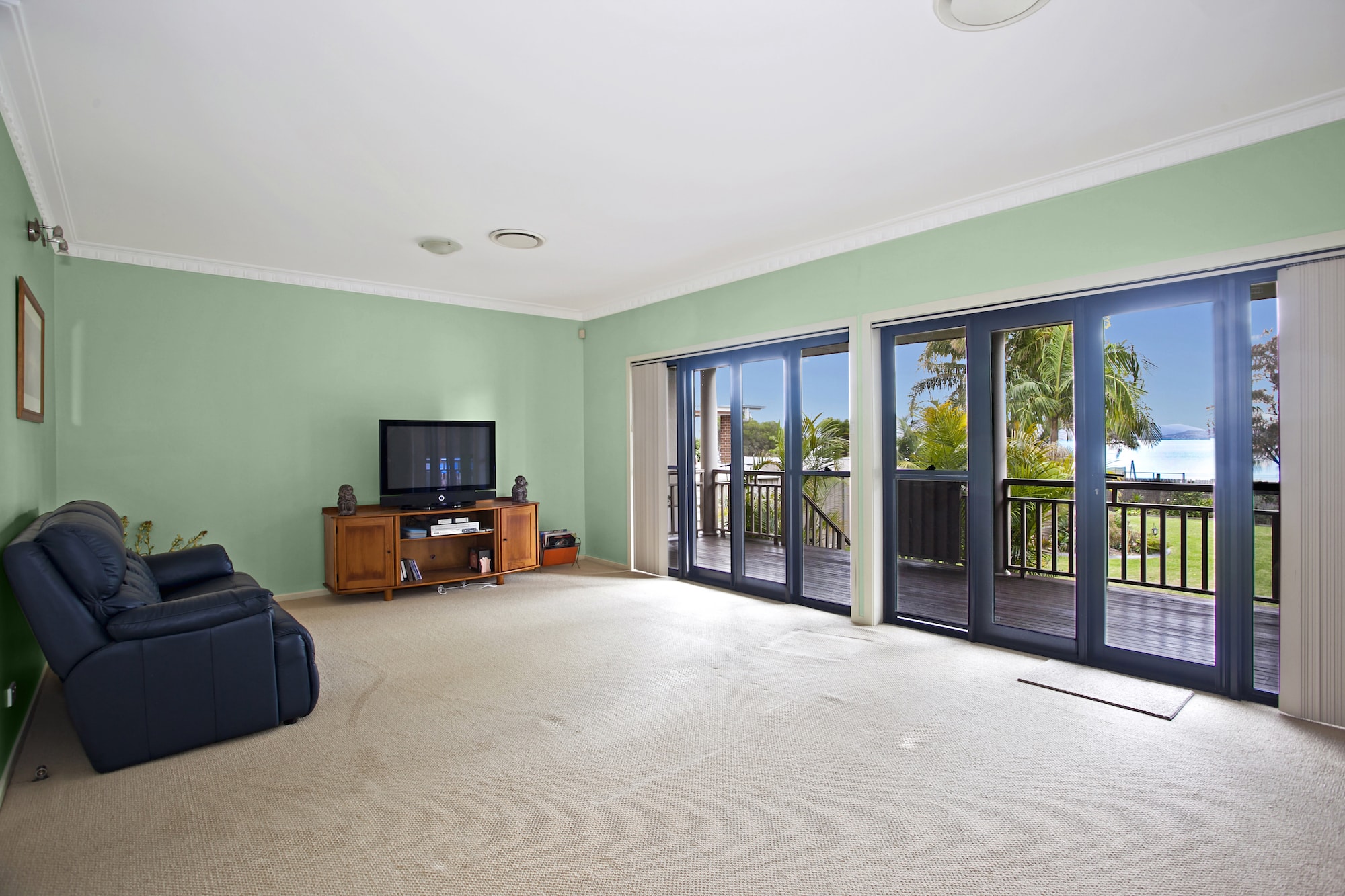 Cedar Grove is green with heavy gray undernotes that create an earthy, natural vibe paired with a beige carpet.
This medium-toned green can give your room a traditional rustic elegance. Going light with your trim in tans or whites adds the perfect transition between light and dark.
Classic Silver by Behr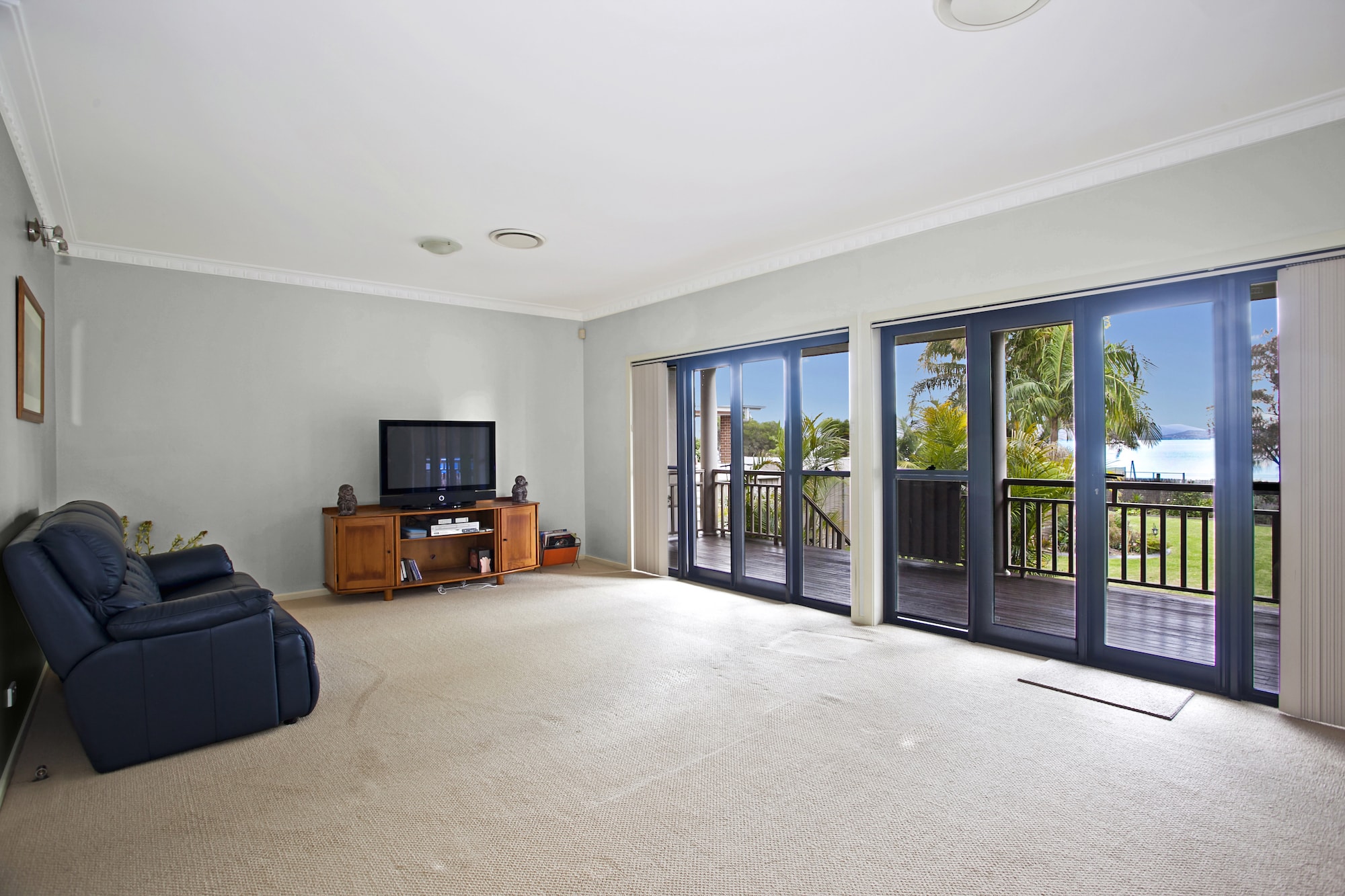 Another suitable shade of gray to go with beige carpet is Behr's, Classic Silver. This color is a blend of gray with brown accents and slight traces of cool lavender.
We appreciate a mid-toned gray with mauve highlights that make this color look slightly brown. However, when matched with the light warmth of beige, this gray can look warm too.
Brook Green by Behr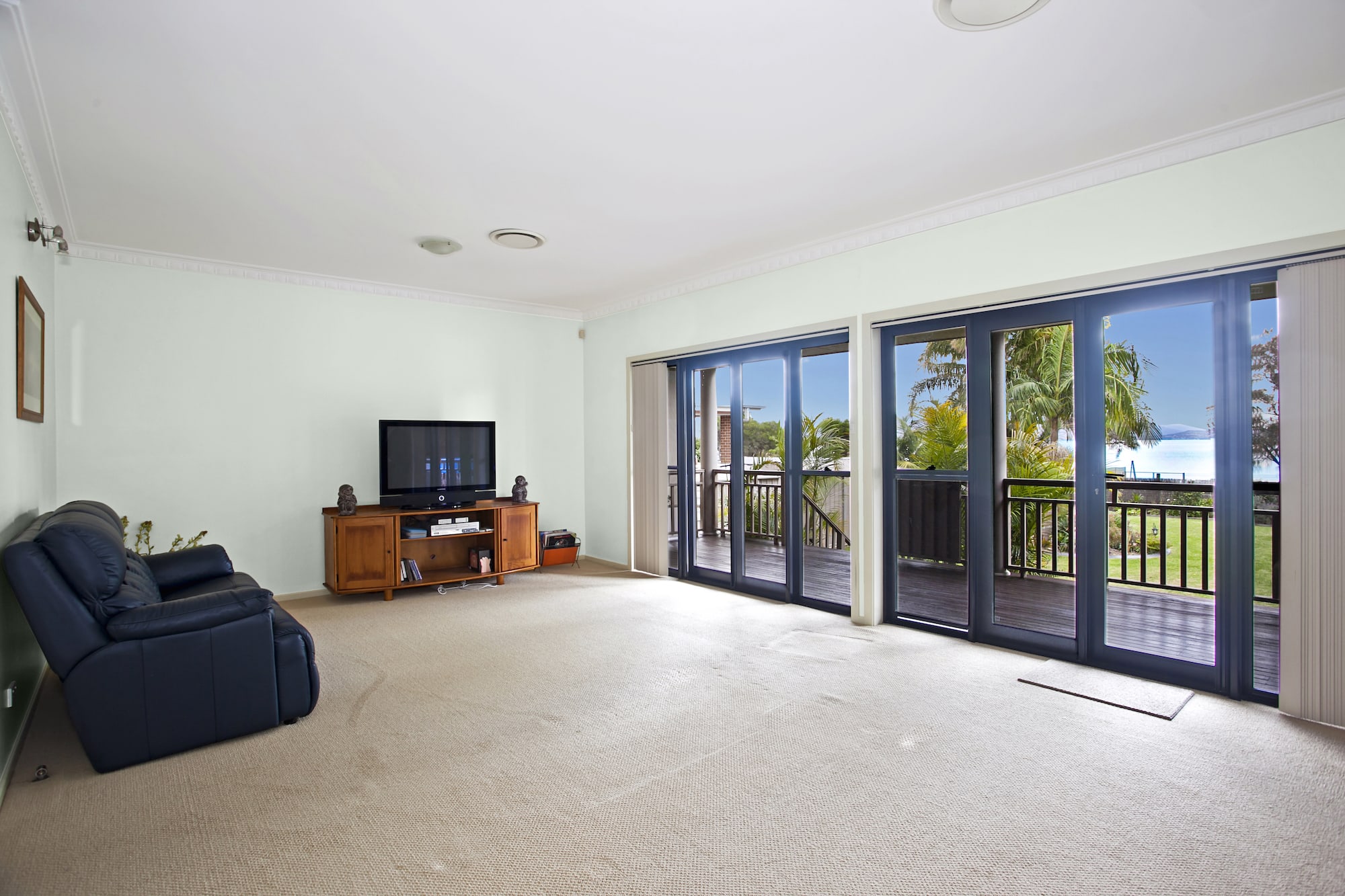 Behr's Brook Green is a curious color of green that's more on the gray side but with faint notes of brown and a higher LRV of 68.
Like a lovely fresh mint, this cool color can give your room charm and subtle shadows. We love using a lively gray-based shade with beige to tone down the warmth.
Cabbage White by Farrow & Ball
Calling all blues lovers! If you want a shade of blue with the faintest pigmentation of color, check out the incredible brilliance of Cabbage White.
Cabbage White classifies as a brilliant subtle white. But the slight shadows give this color some tinting that offers the lightest traces of blue enhanced by the warmth of beige.
Dimpse by Farrow & Ball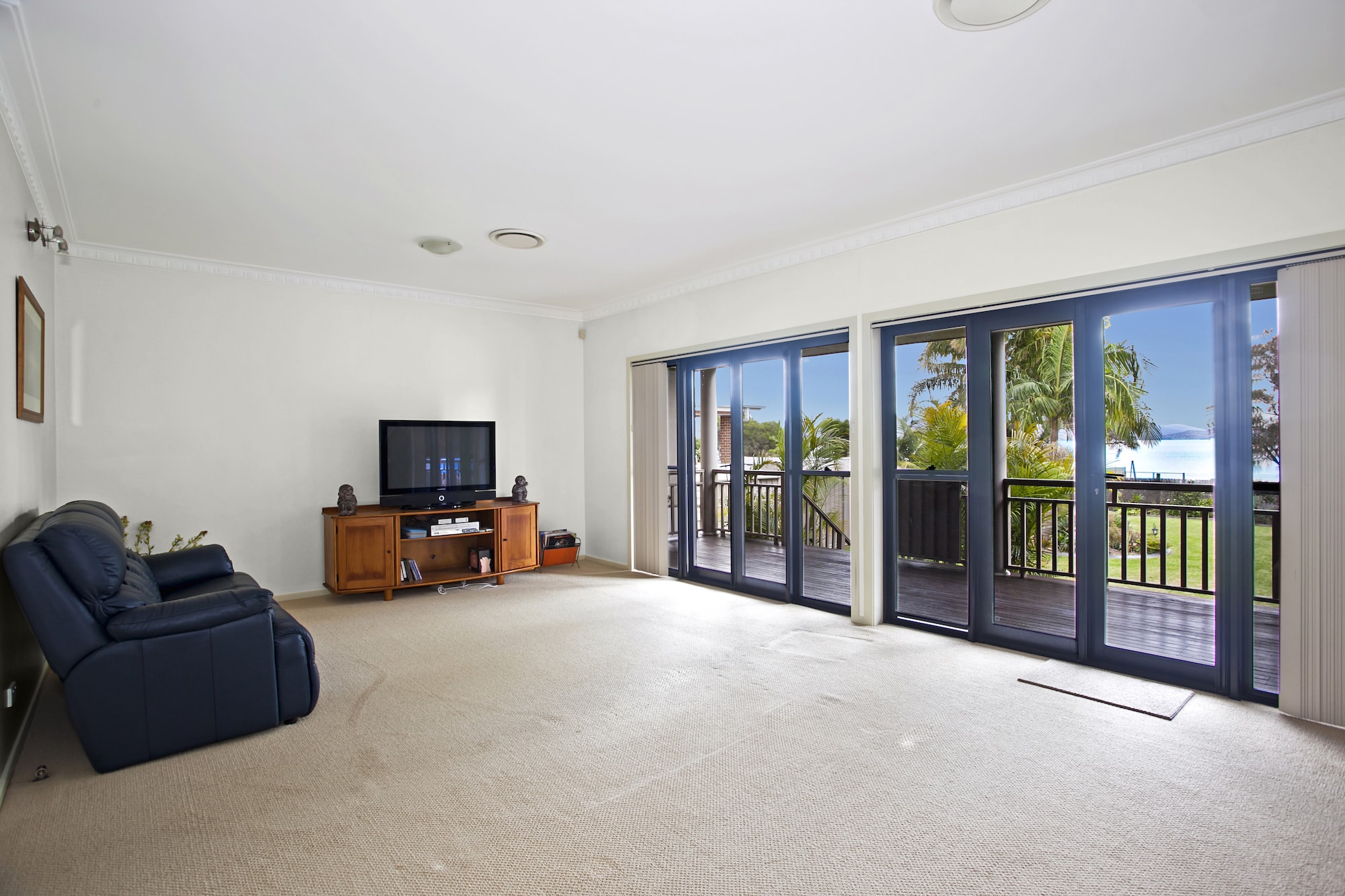 The final shade of paint color for a beige carpet is a soft cool gray like Farrow & Ball's Dimpse. Again, we're hypnotized by the ethereal beauty of this delicate gray.
Named for a West Country dialect meaning twilight, this color embraces the beauty of a sky as day falls into night. This gray has low blue highlights that create cool lavender lowlights that rock a modern vibe.
In Closing
Beige can be a tricky color to coordinate with for wall paint. The warm tones and highlights of pink, peach, orange and yellow can look muddy and drab when paired with similar colors. You'll get the best nuance for what colors go with beige carpet by limiting your choices to blues, grays, light greens, and whites.