Decorated Life is reader-supported. When you buy through links on our site, we may earn an affiliate commission. Learn More
15 Mid Century Modern Fireplace Ideas
Having a fireplace in your home is quite a necessity. This is the space where you would love to spend some cozy chatting time with your friends and family. And especially if you reside in colder climates, having a fireplace is totally essential. Nevertheless, even the warmer climates tend to incorporate fireplaces as an aesthetic and eye-catchy decor element in the living room or the bedroom.
Now that mid-century modern is making a comeback in the home decor industry, it's time to embrace every detail of functionality and versatility. So, if you truly adore simplicity, let's have a look at these fabulous 15 Mid-Century modern fireplace ideas.
Sherborn Electric Fireplace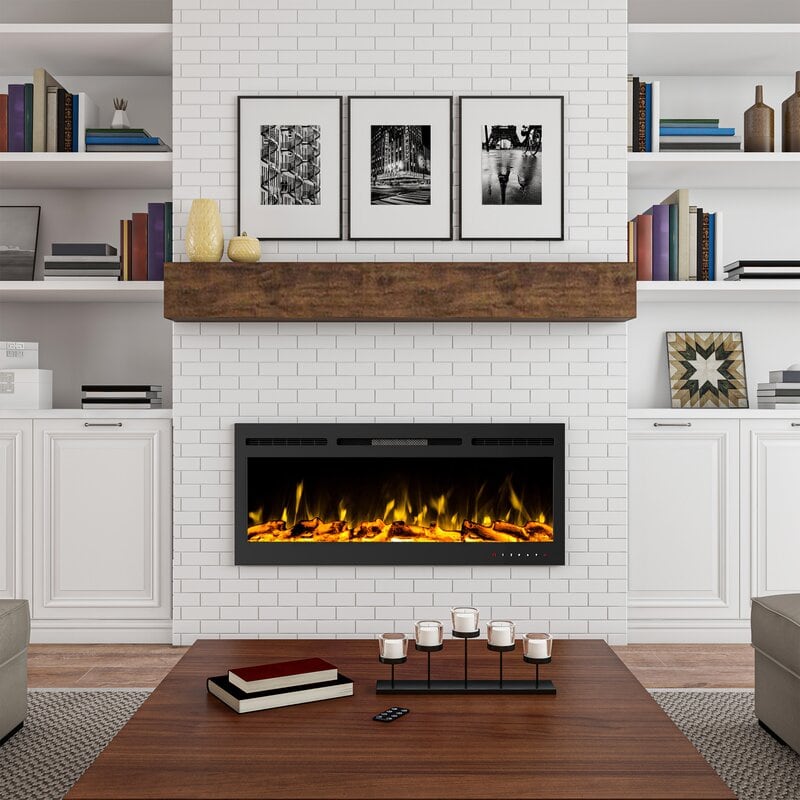 It's time to spark a Mid-Century touch in your living room with this sleek electric fireplace. It brings warmth and beauty to the space – and at the same time, offers a cohesive experience and vibe to the living room or the bedroom.
It's generally best to pair this fireplace with an authentic wooden mantel and a clean and crisp-hued background. This overall setup will undeniably transform your space into a cozy haven.
Sorrentino Fireplace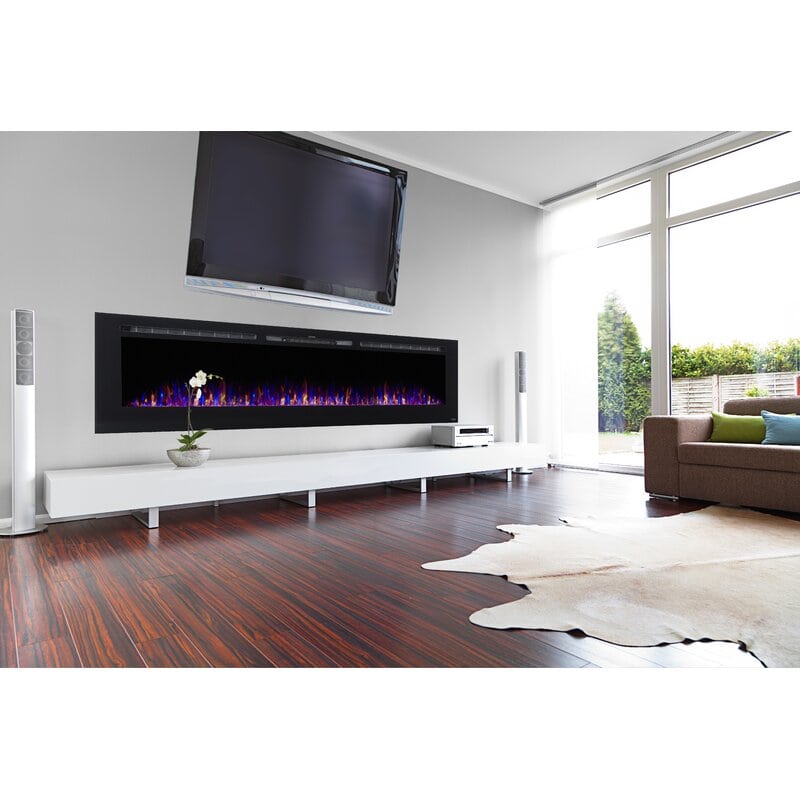 This elongated recessed wall-mounted electric fireplace makes a great backdrop in the mid-century modern and contemporary setups. Not just the living rooms but you can even use this fireplace in the bedrooms, saunas, and jacuzzis.
It exhibits a perfectly relaxed glow while releasing homely and lively vibes. Furthermore, this fireplace can be best paired with iconic chairs and end tables on the side.
Melwood Fireplace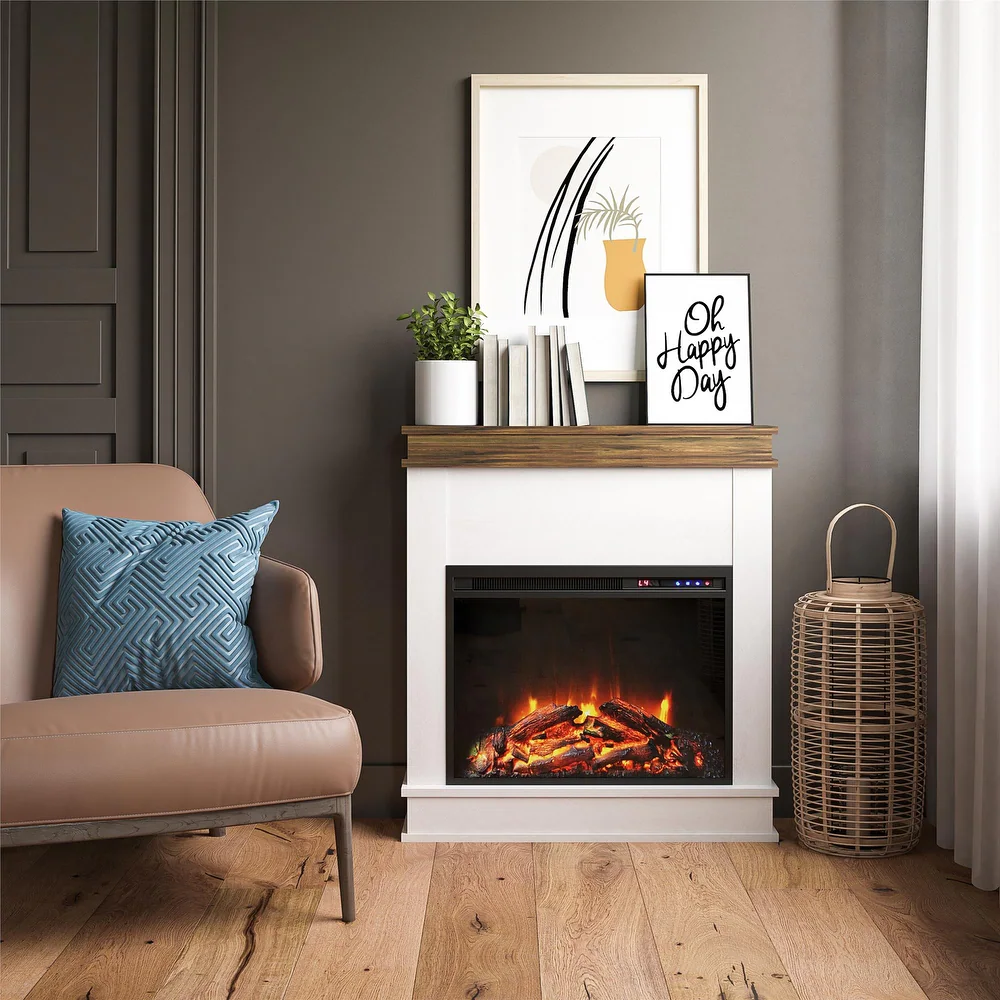 It's time to enjoy the warm and inviting feel at the push of a button with the Melwood fireplace and mantel. And not only the mid-century modern but this fireplace is a great fit for coastal, farmhouse, and cottage interior designs as well.
The mantel is enclosed in the rustic faux wood grain on top of which you can style your favorite novels and family photos. The warm flames will definitely give your space a calming and soothing effect!
Lauderhill Electric Fireplace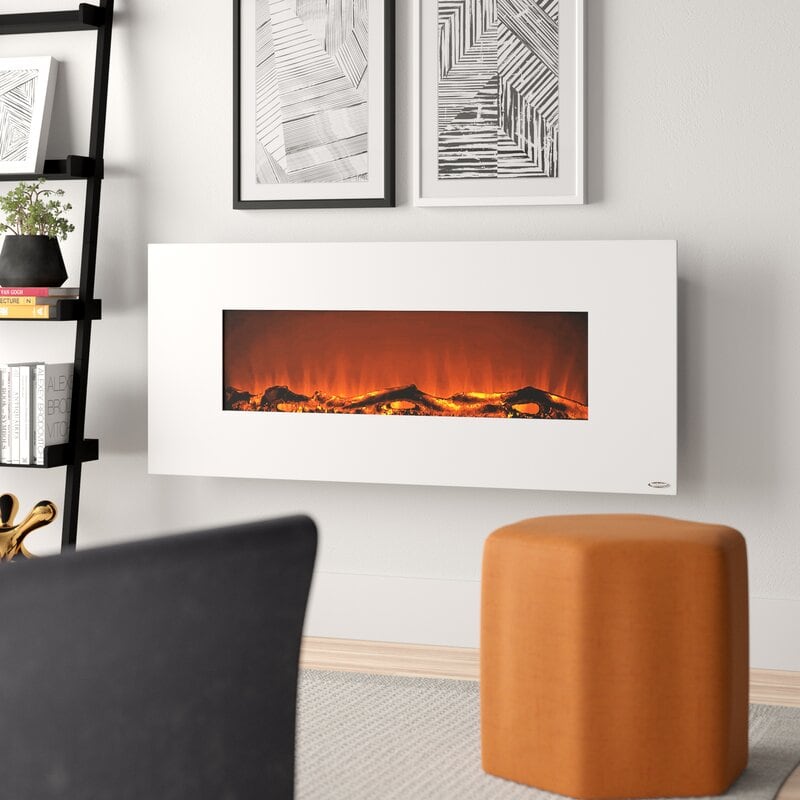 This electric fireplace is quite distinctive and unique. With a striking, clean-lined silhouette in a rectangular glossy finish, the fireplace tends to transform your living room into a modern and mid-century modern haven. The bold look of the fireplace is what creates an eye-catchy appeal.
So, in case you don't have a chimney – that's not an issue. With this beautiful electric fireplace, you can create an utmost charming and sophisticated look in your living room, bedroom, and even other commonly-used spaces.
Willow Oak Gas Fireplace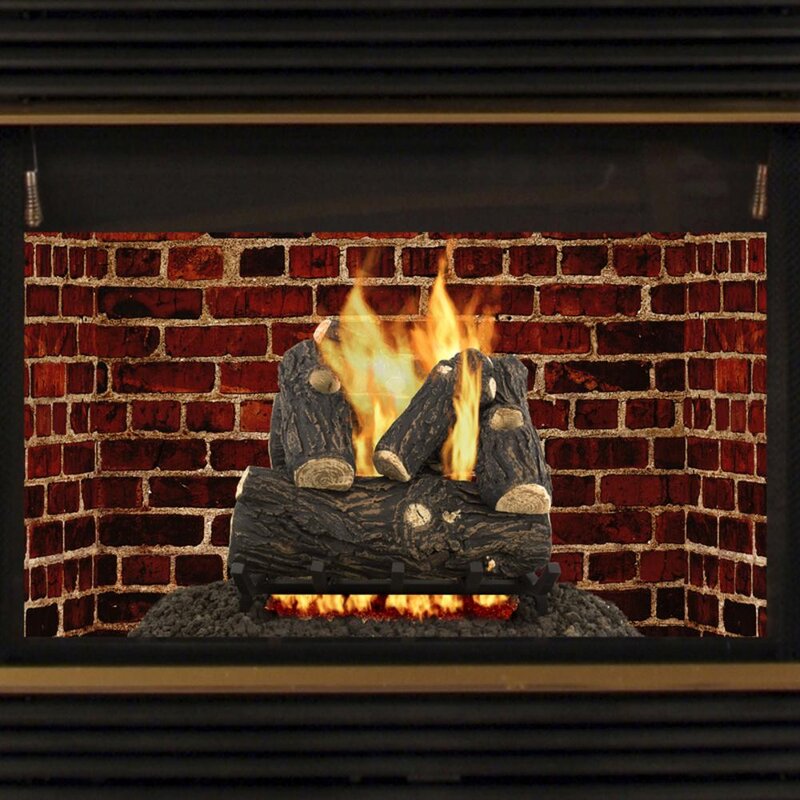 Unlike the electric fireplace or the chimney concept, this gas fireplace stimulates natural wood-burning appearance without the hassle or mess created by a real wood-burning furnace. Thus, it makes a great statement in the modern-day homes that crave a modern and futuristic appeal.
Furthermore, it's best to use this fireplace in a combination with exposed brickwork and stonework to further imbibe an authentic and mid-century modern appeal.
Gray Wood TV Electric Fireplace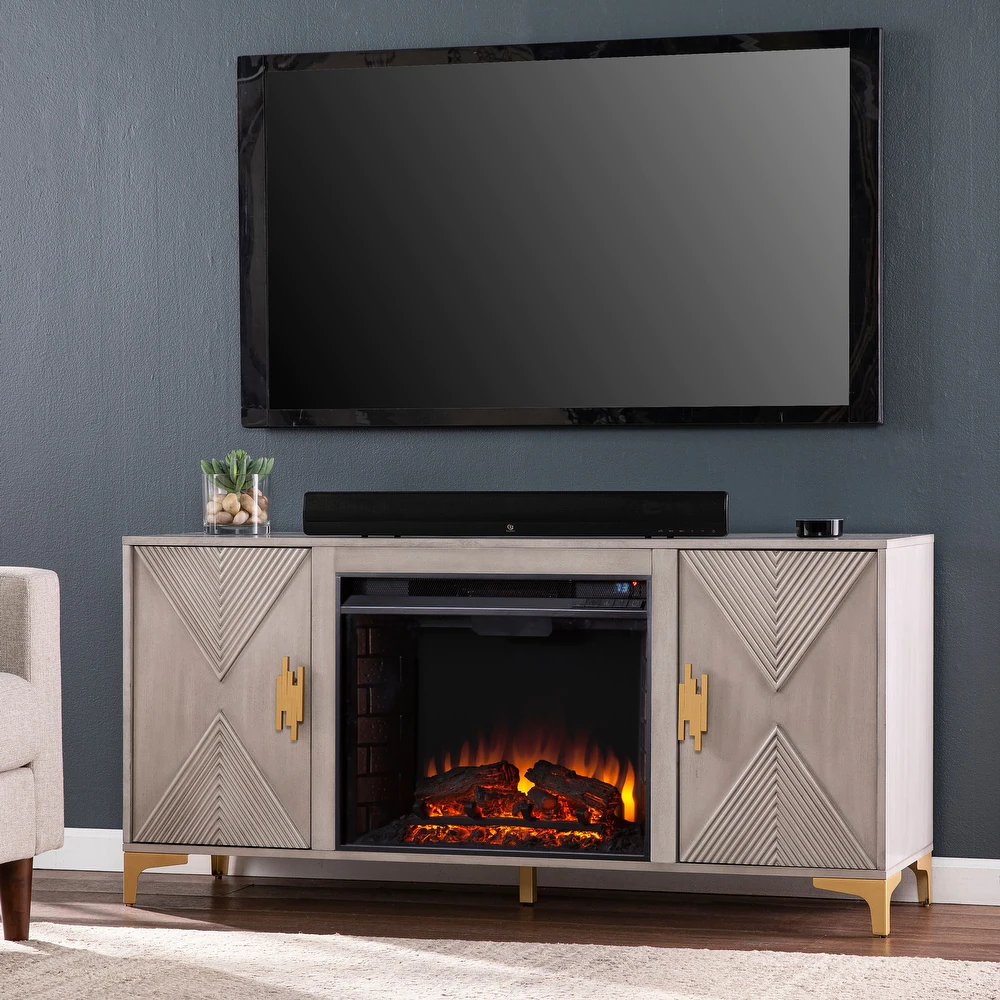 It's time to take your mid-century modern or contemporary design to a whole new level. Yes, instead of demarcating the boundary for a fireplace on the wall, you can rather pick an electric TV cabinet fireplace that plays one for all.
This is a unique solution for small-sized living rooms and bedrooms that crave a tinge of warmth and coziness. It's also useful since you can easily store blankets and extra living room essentials in the drawers.
Loyd Bio-Ethanol Fireplace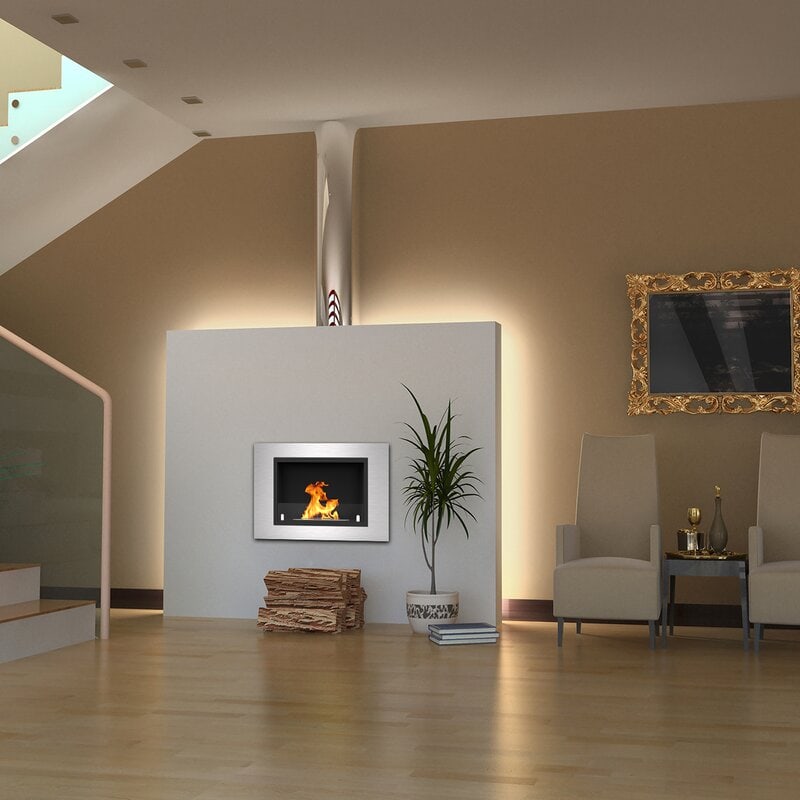 This mid-century modern fireplace is definitely something to look forward to. It's equipped with a ventless wall-mounted fireplace insert in a stylish concept that makes a trendy and thoughtful existence in the living room or the bedroom.
You have the opportunity to light the background which readily creates a breathtaking ambiance that can't be equated to the feel of the other fireplaces. Lastly, it has a bold steel frame that assures an assertive and sophisticated look.
Amarah Electric Fireplace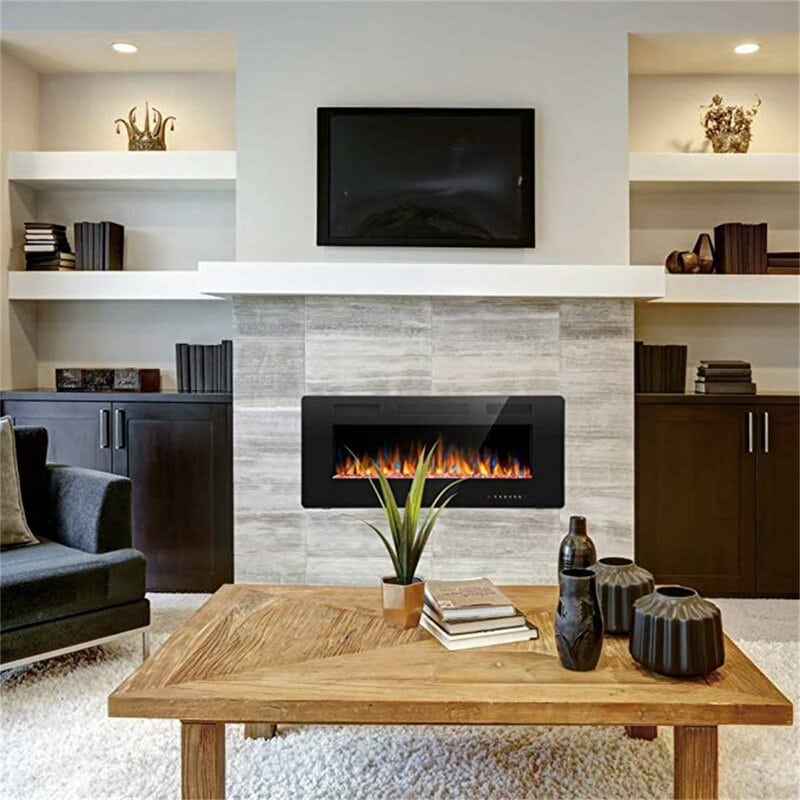 The fireplace in your living room has the perfect role to play focal, symmetrical, and functional. With this mid-century modern fireplace, you must be rest assured to feel assertive and distinctive in many creative and functional ways.
It also plays quite sleek and modern – and that's why it will make a great statement in the contemporary, modern, and farmhouse interior design styles. Don't forget, this fireplace will truly look phenomenal and flabbergasting when paired with stone and brick.
Kinbor Recessed Wall-Mounted Fireplace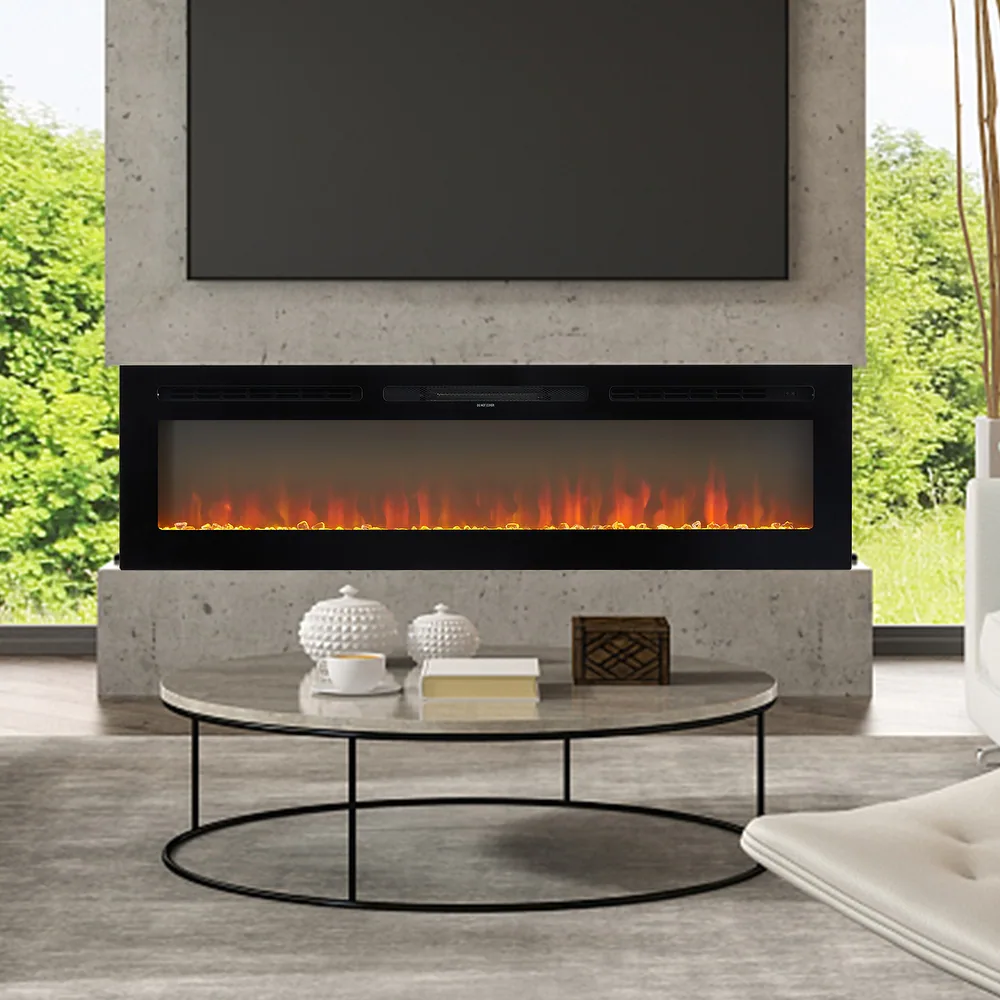 This mid-century electric fireplace is a great aesthetic and functional element for your living room. Apart from adding a sense of warmth and coziness to the space, this fireplace also plays a fundamental in creating symmetry, focus, and balance.
And since it's also equipped with a remote control facility, you can simply relax on the sofa while controlling the features of the fireplace. Isn't that too serene and comforting?
Sheehan Fireplace Insert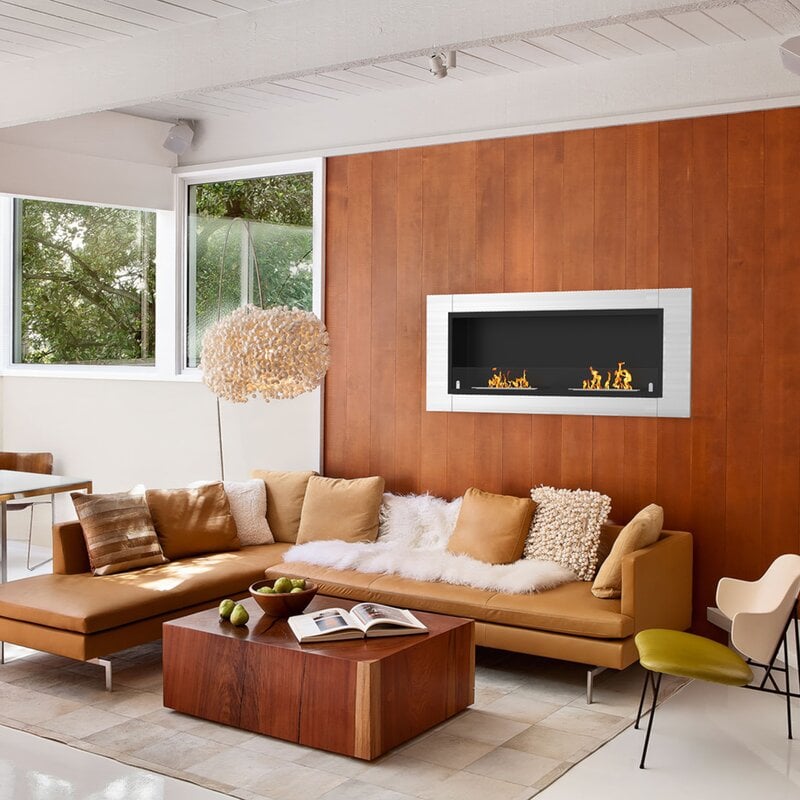 Isn't this fireplace simply too poised and eye-catchy? Well, there are various ways to style that fireplace in your home – and one of them requires you to place it at a certain height to add a vertical perspective to the room.
Enclosed in a bold metal silhouette, this fireplace comes with a bio-ethanol burner concept that offers utmost versatility, longevity, and timelessness.
Krystal Surface Electric Fireplace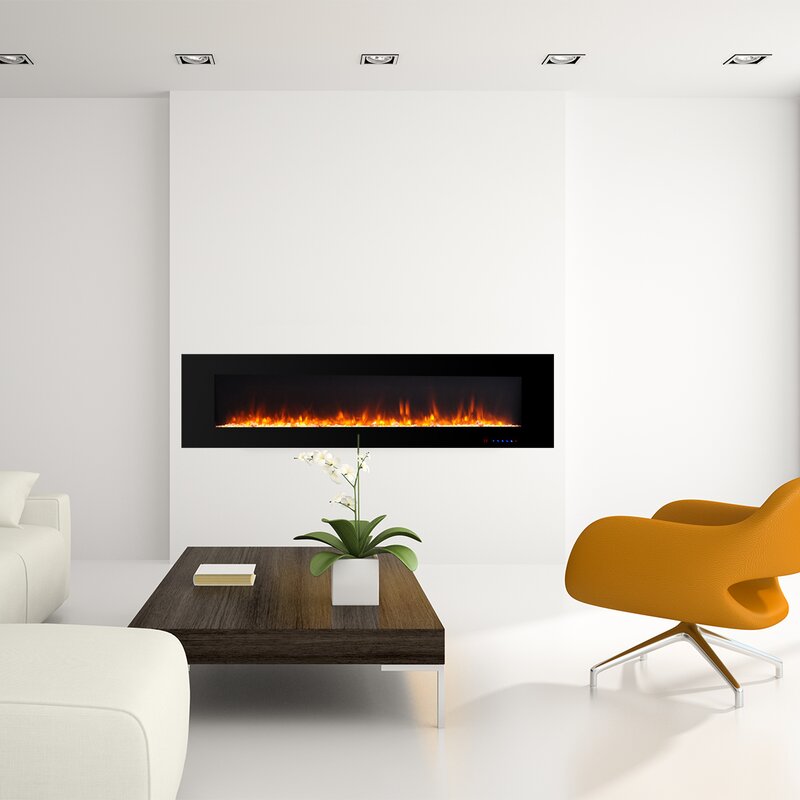 When in doubt, you must pick this mid-century modern fireplace that plays a phenomenal backdrop with your iconic furniture and clean and crisp interiors. It tends to exhibit a wider-looking room with utmost timelessness and versatility.
Moreover, you will never get bored of the warmth and beauty of this fireplace in your living room. You can simply choose to pair the fireplace with exposed brick or stone walls on the backdrop as well.
Wall-Mounted Exotic Fireplace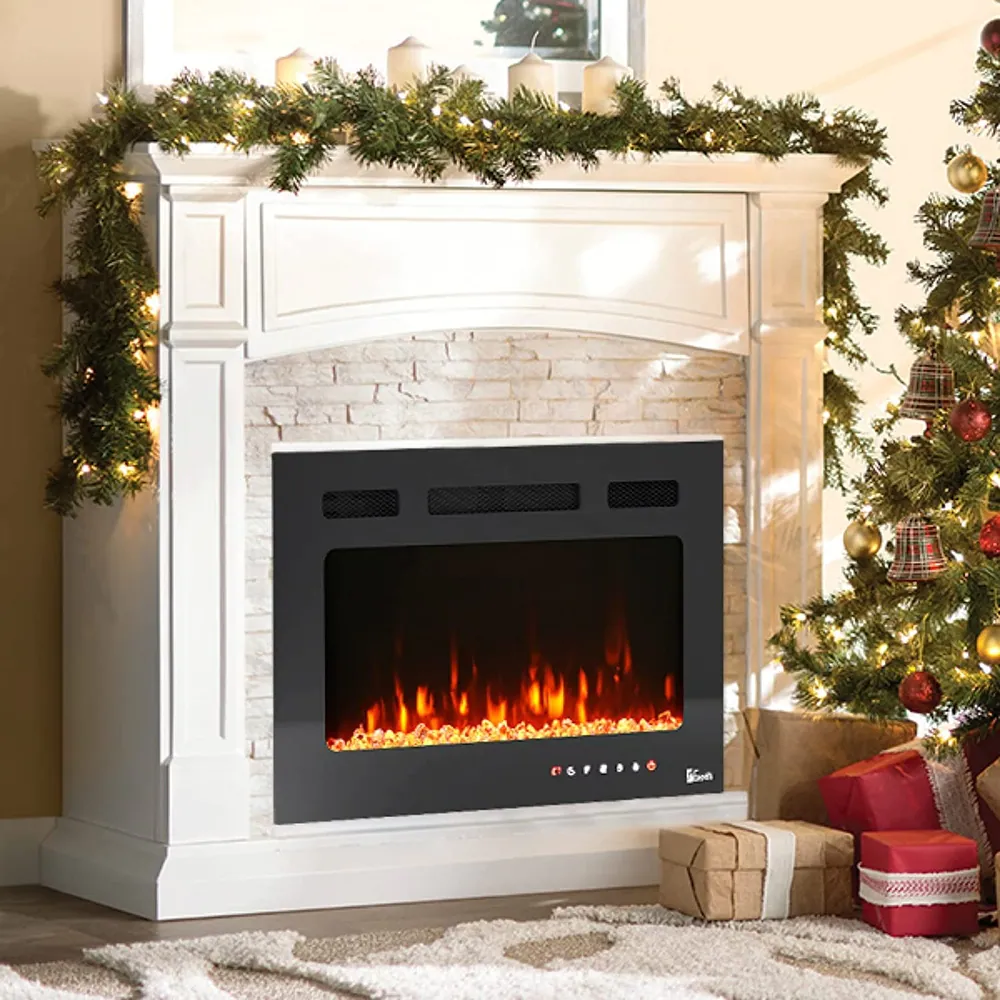 This particular mid-century modern fireplace can truly speak a thousand words. Available in various exotic frame colors, the stylish glass tends to bring a vivid, vibrant, and warm tone vibe in your living room and bedroom – all year long.
You have the opportunity to either style in a recessed or wall-mounted pattern. It's best to pair this fireplace with a television on top and various built-in shelves on both edges.
Direct Vent Fireplace Insert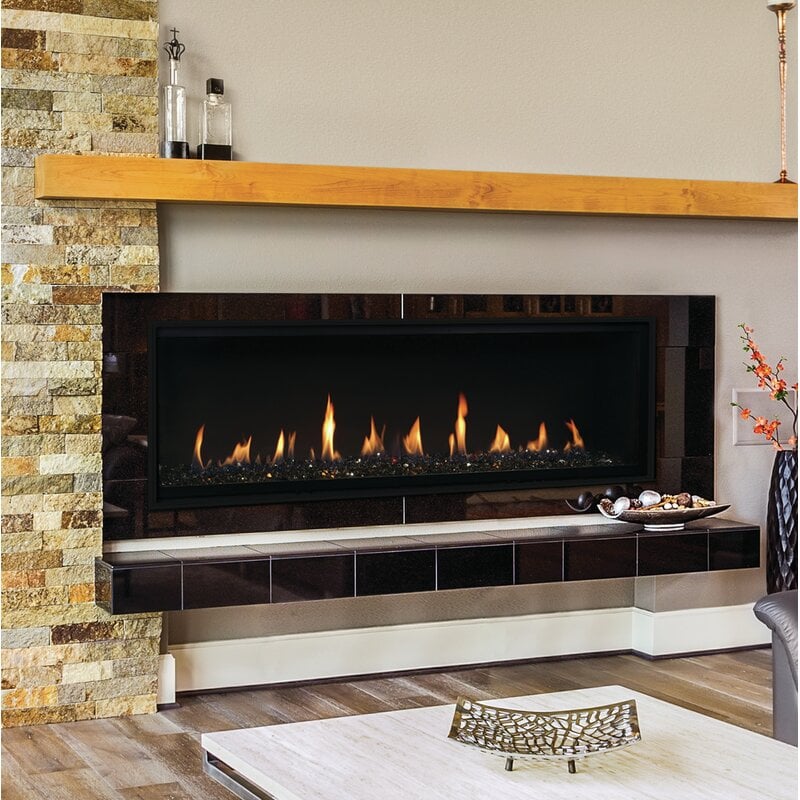 This direct vent gas fireplace is a timeless and versatile linear design for an eye-catchy and dramatic appearance. Featuring a beautiful ceramic glass and in-floor lighting pattern, the fireplace is a great recommendation for modern, mid-century, and contemporary backdrops.
Moreover, it can perfectly be used for indoor as well as outdoor applications. Hence, if you want a chimney-like feel on the patio – don't hold back from this authentic piece of the fireplace.
Carice Ethanol Fireplace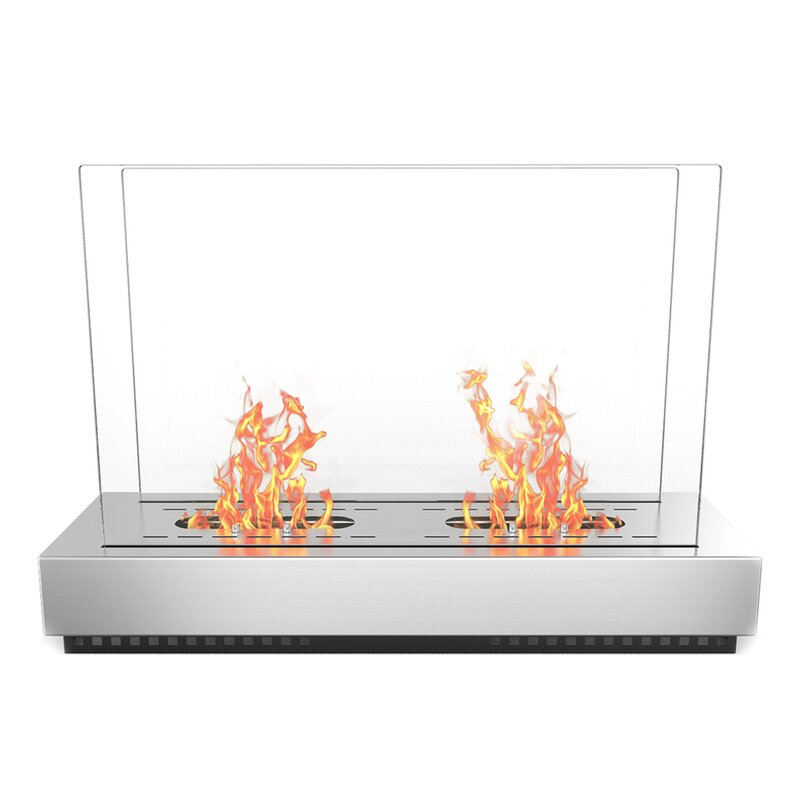 The mid-century modern interior design style is all about practicality, authenticity, and functionality. And not to forget, the aesthetics are also what you need to focus on. Hence, this absolutely stunning design represents a unique touch that can unfold the true personality of your living room.
Equipped with a steel base and two tempered glass sheets on either side of the burner, this ethanol fireplace is something to look forward to.
Osborne Electric Fireplace Insert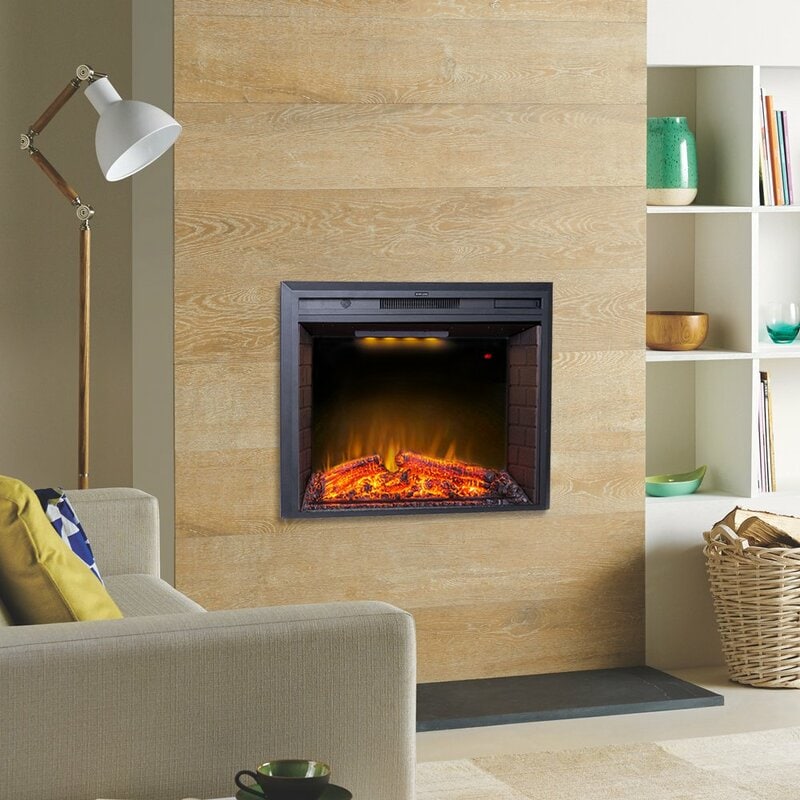 Don't have a chimney? Not to worry! This simplistic electric fireplace design can fit into your mid-century modern backdrops quite seamlessly. You can best pair it with a rustic wooden mantel and exposed stone or brickwork.
This mid-century modern fireplace is a great fit for modern, contemporary, and farmhouse interior design styles. Lastly, you must place a chic pair of floor lamps on the side!
Summing It Up
Your mid-century modern living rooms crave an authentic fireplace design to play a focal perspective. And regardless of the climate, this piece of decor makes a dashing statement as well. So, now that we have discussed the notable ideas to incorporate, are you excited about incorporating any? Do let me know your thoughts in the comments below!