Decorated Life is reader-supported. When you buy through links on our site, we may earn an affiliate commission. Learn More
How To Make Your Bed Cozy – 15 Ideas
Images of cozy beds aren't hard to find, but if you've ever climbed into your own bed and been disappointed by how un-cozy it is, you're not alone.
So what do you need to make a real-life version of that image? It's all about taking a bunch of small pieces and putting them together.
Here are some tips for how to make your bed comfortable piece by piece.
Down Comforter & White Duvet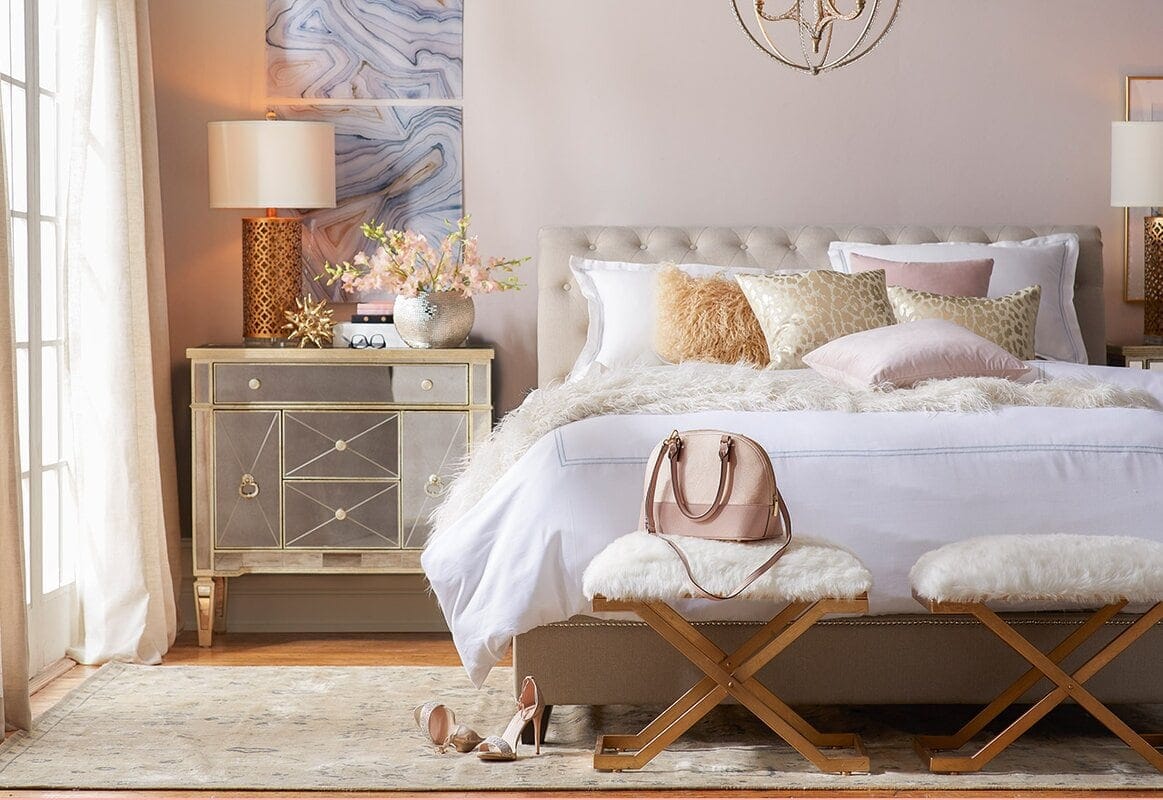 Hands down, the number one thing all of the coziest beds have in common is a down comforter. The light feathery (or faux feathery) blanket is a true fluffy luxury for a bed.
To make that luxury all the cozier, pair it with a bright white duvet cover. White always lightens up a room, so even at night, your room will have a warm cozy glow.
Variety of Textures
Cozy beds have a variety of textures in them between the sheets, comforter, throws, pillows, and extra blankets. This variety is appealing in a decor sense and adds to the comfort of the bed because you'll just be engulfed in different versions of coziness.
To accomplish this, think soft cotton sheets, a quilted duvet cover, flannel pillowcases, and a knit throw blanket. When you put it all together, make sure the colors all work well together so that it doesn't end up looking like a pile of dirty clothes.
Upholstered Headboard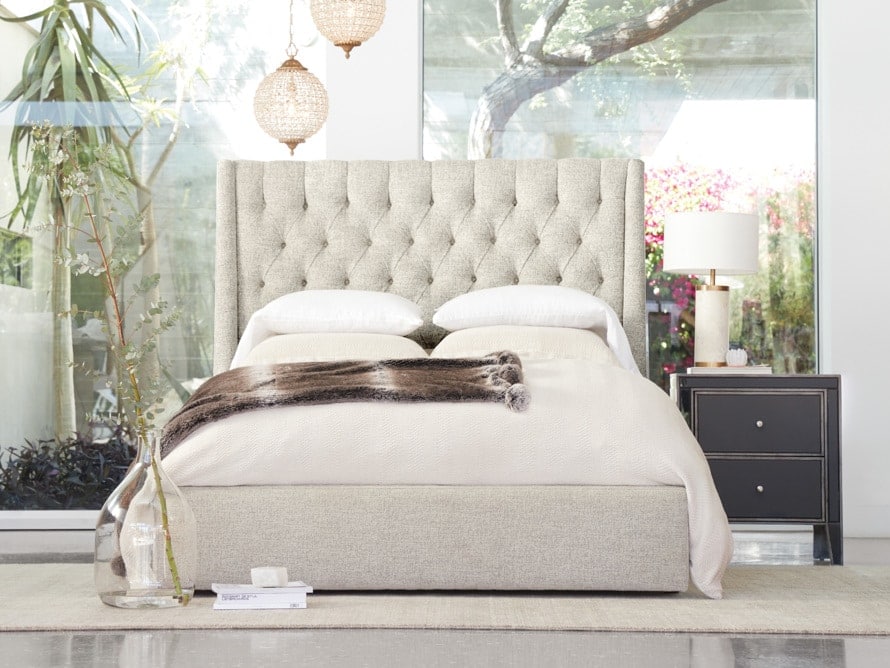 You can certainly make a bed cozy even if it has a wood or metal headboard, but if you're starting from scratch or in the market for something new, go with an upholstered option to really create that cozy feel.
Upholstery is simply just more comfortable looking than wood or metal. Snuggling up against an upholstered headboard to read a book feels much more inviting than a cold metal one would.
Euro Pillows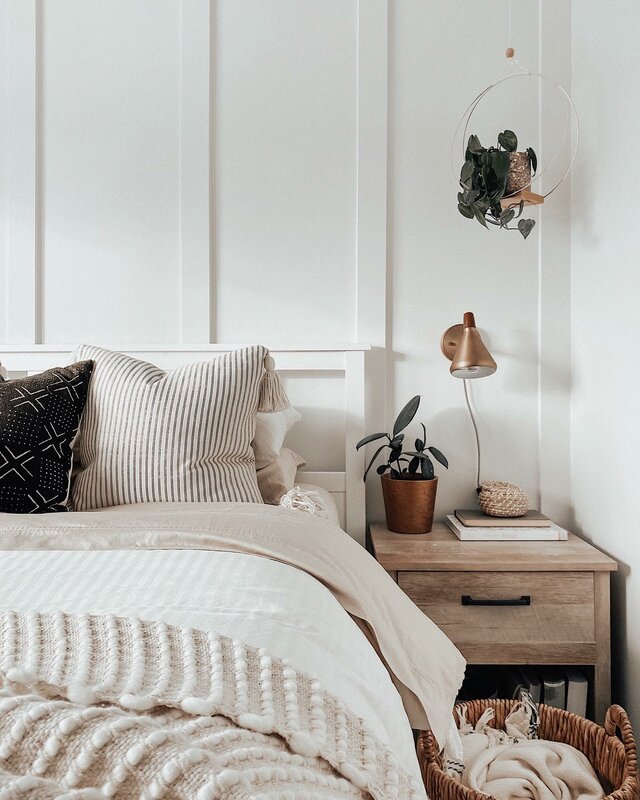 You have your traditional pillows and you have your throw pillows, but add an extra layer of cozy with some Euro pillows, which are a happy medium size between the two.
You can mix them in a few ways, line them across the headboard, then add your layer of standard pillows in front of them, then another layer of throw pillows to finish it off. Get creative with your setup, but don't skip the Euro pillows because they're going to make the bed so much more cozy.
Touches of Faux Fur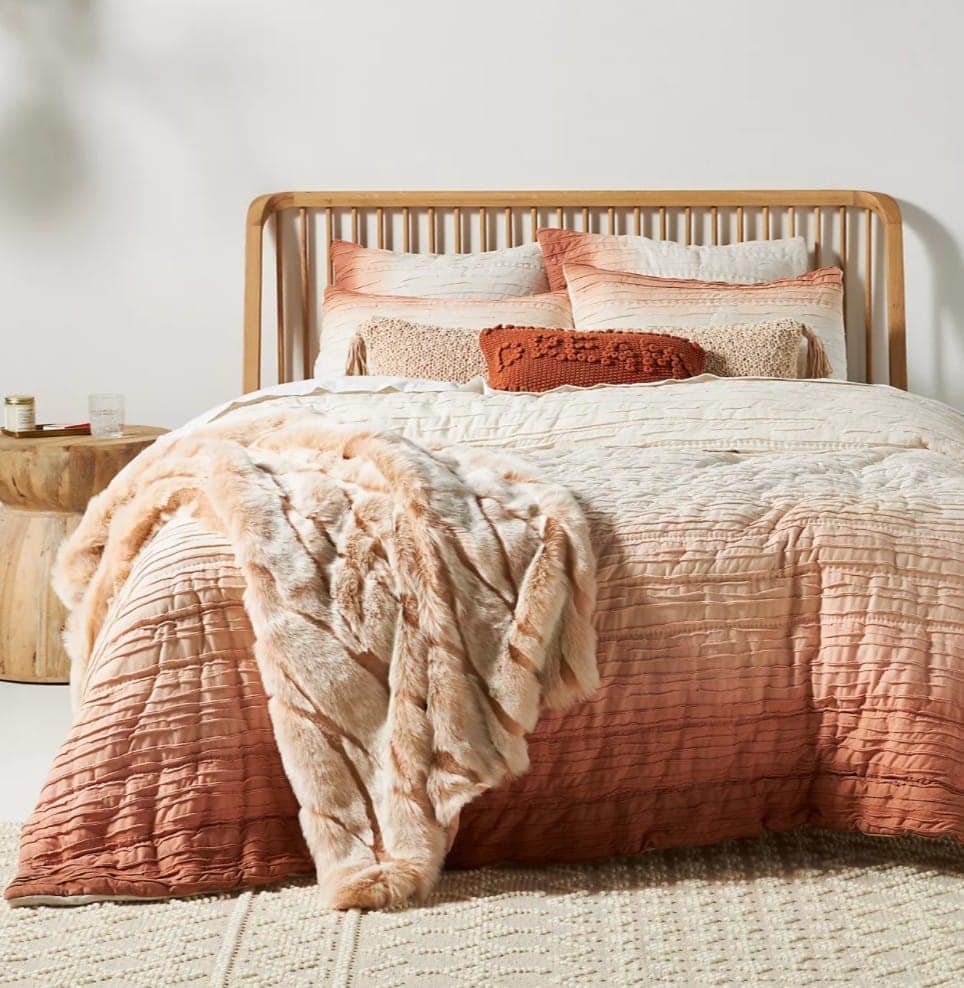 Faux fur is soft to the touch, adds texture to typical bedding, and is also usually really warm. All of these things are essential to a cozy bed, so this is a no-brainer.
Try not to overdo it with the fur, though. A couple of throw pillows or a warm blanket offer plenty of furry goodness without being overwhelming. When it comes to fur, accents are best.
Tufted Bench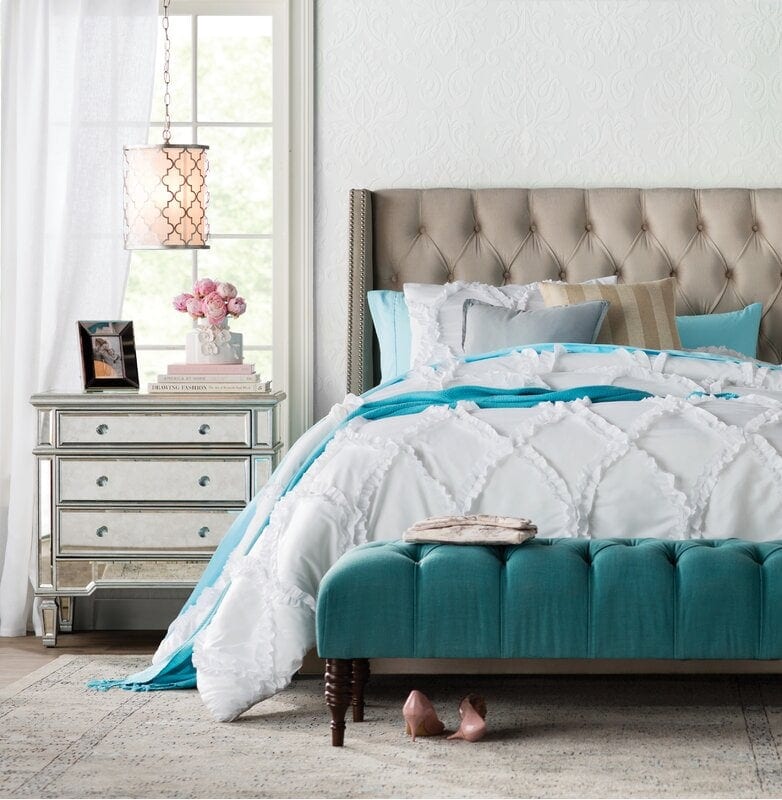 Just like an upholstered headboard makes a huge difference, so does a tufted bench at the end of the bed. It's one more layer of fluffy fabric that only adds to the overall cozy factor.
The best way to do this is with a soft fabric like velvet or even linen. While leather may look very sophisticated, even tufted leather lacks that cozy feeling, so opt for something soft and warm instead.
Thick Knit Throw Blanket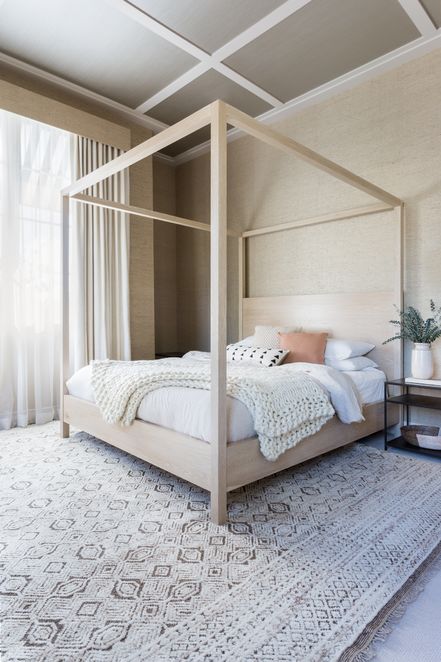 Is there anything that looks as cozy as a chunky thick knit blanket like this one? Okay, maybe if it were covered in puppies, but that is the only way it could possibly look cozier.
A nice throw blanket will add a soft, warm touch to your bedding, and it's not just for show either. You can actually use that blanket when you want to snuggle up and read in bed without having to actually get under the covers and remake the bed.
Piles of Pillows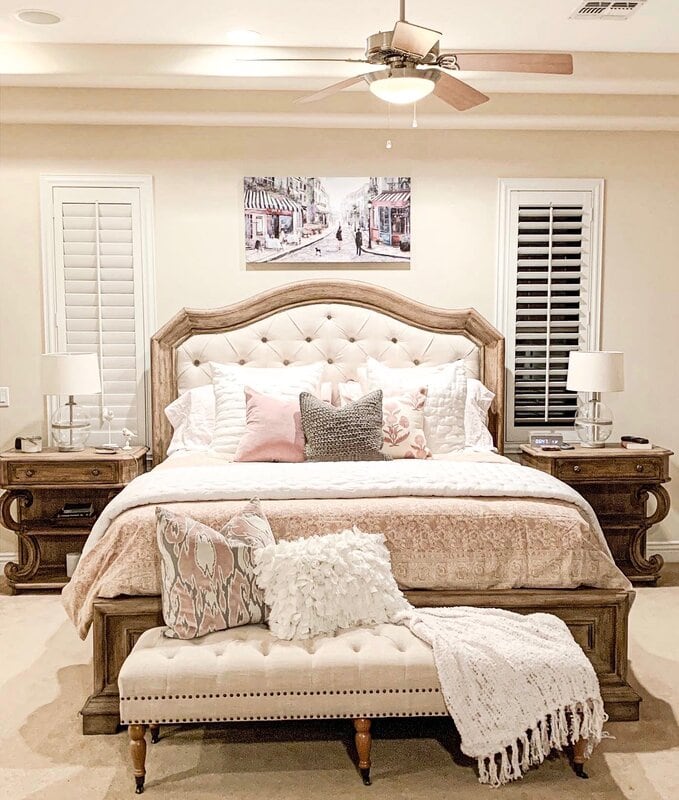 If you're looking for how to make your bed comfy without having to invest in all new bedding, just add a few extra pillows to your existing setup.
Pillows are basically as comfortable as it gets, so don't be afraid to pile them on to your bed (and there is no shame in tossing some onto the floor overnight). Make sure you get some in different sizes, shapes, colors, and textures so you can still have some variety to your bedding without sacrificing the cozy look.
Textured White Bedding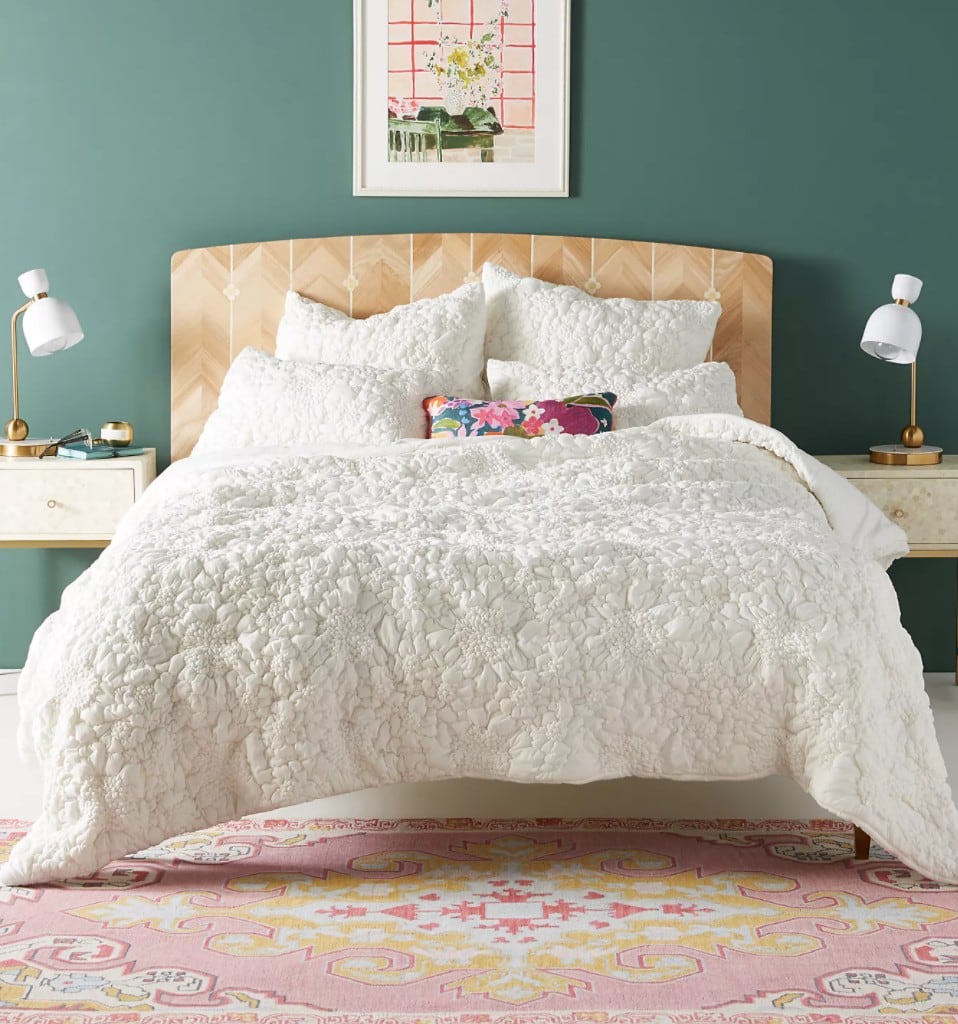 You cannot go wrong with white, it's such a classic versatile color. However, it can sometimes come off as almost too clean to the point where it feels sterile. That is absolutely not what you want for your bed.
You can avoid this by option for white bedding with a texture, like in this photo. It still has that same light and airy feel you get from white bedding, but with a little extra coziness for good measure.
Nightstand Decor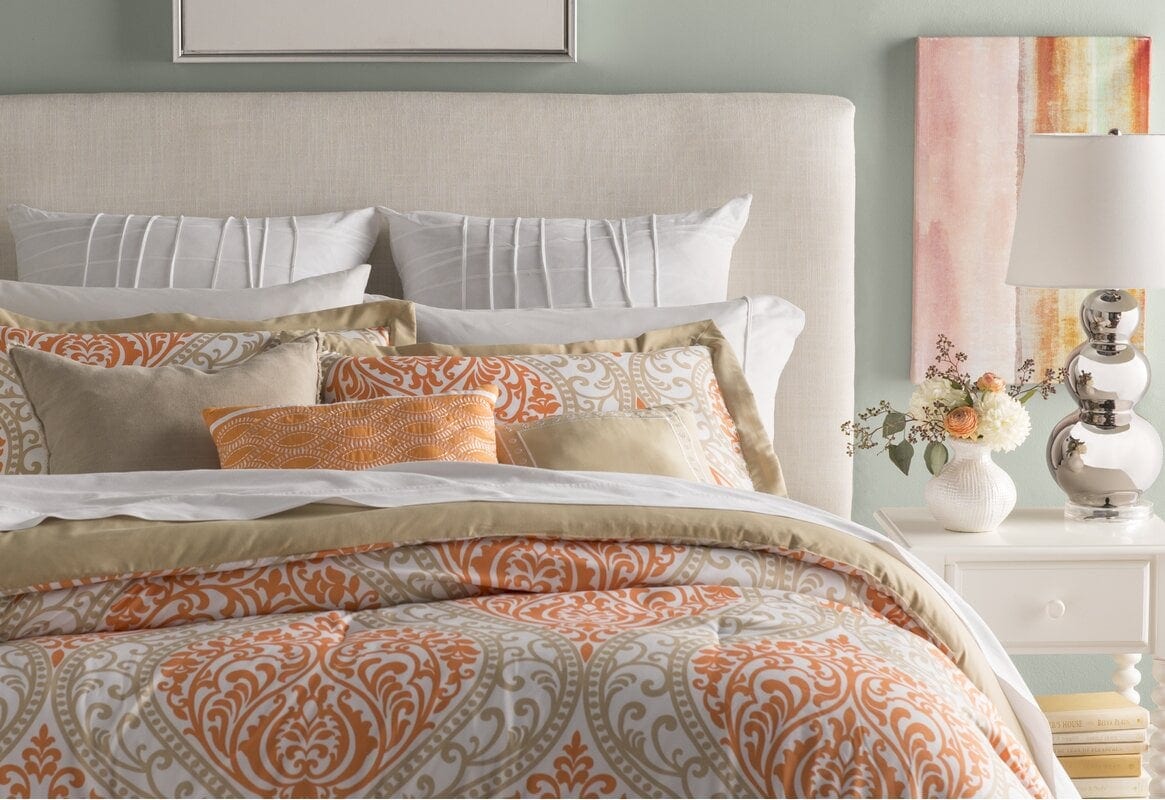 When you're thinking about cozy bed ideas, don't forget about the space around the bed, too. Your nightstand will be in your peripheral when you're trying to relax in bed, so you want it to be just as calming as the rest of your room.
Make sure it's not cluttered or covered in to-do lists or basically anything that will stress you out. Try a small table lamp with low lighting and a vase with flowers (real or fake, your choice) to stay on theme.
Warm Neutrals
Think of the coziest spaces you know, chances are good there is some kind of warmth to them. Keep that in mind when you're picking out colors for your bedding.
Even if you love grey and blue and all of the cool colors, find a way to add a little warmth into the color scheme as well. A cream throw blanket or yellow accent pillow won't take away from your look, but will still add a bit of coziness.
Velvet Details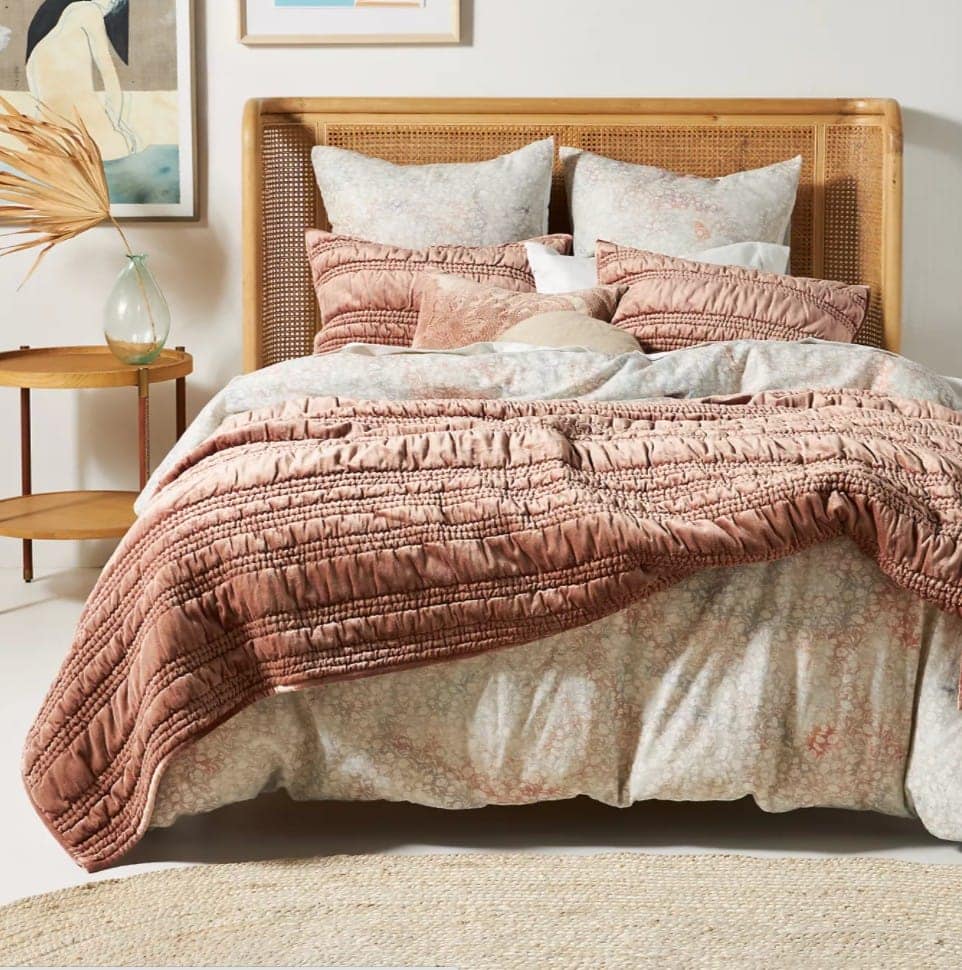 If you're looking for cool ways to make your bed cozy, go for touches of velvet. It's so soft to the skin and warm, but it has such a unique texture and appearance that makes it stand apart from traditional cotton fabrics.
One thing to keep in mind, though, is not to over-do it. If your whole bed is covered in velvet it will not be a good look. Stick to a few accent pillows, a throw blanket, or (if you're daring) a duvet color, but never all three at once.
The Right Light
Okay, obviously you don't fall asleep with a lamp inside your bed (or, at least hopefully you don't), but your bedroom lighting significantly impacts the room's overall cozy-factor. Think of it this way, even if you have the best comfortably-made bed in the world, it's not going to feel luxurious under fluorescent lights.
Invest in some small table and floor lamps for your room, and if possible use dimmable bulbs in them (there are a lot of great smart bulbs you can get now that you can control right from your phone). Play around with the levels until you find the setting that's just right for you.
Super Soft Sheets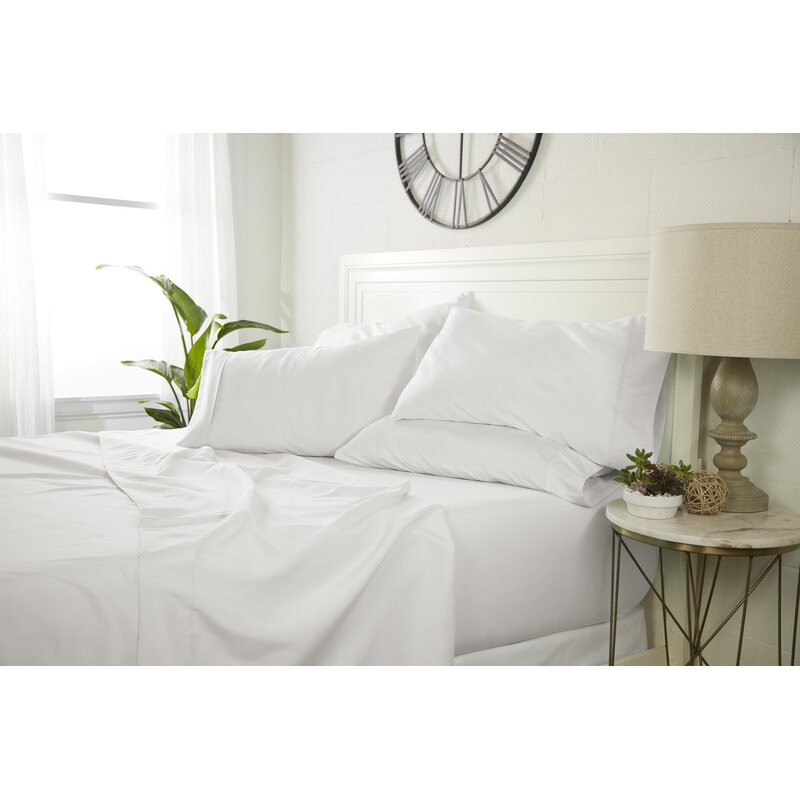 The simplest way to make your bed more comfortable is by starting with a set of really soft sheets. The sheets are what's going to be touching your skin the most, so you want something that feels good.
When selecting your sheets, consider how warm they are. If you hate being hot at night, stay away from flannel. If you need extra warmth, stay away from jersey cotton.
Feather Pillows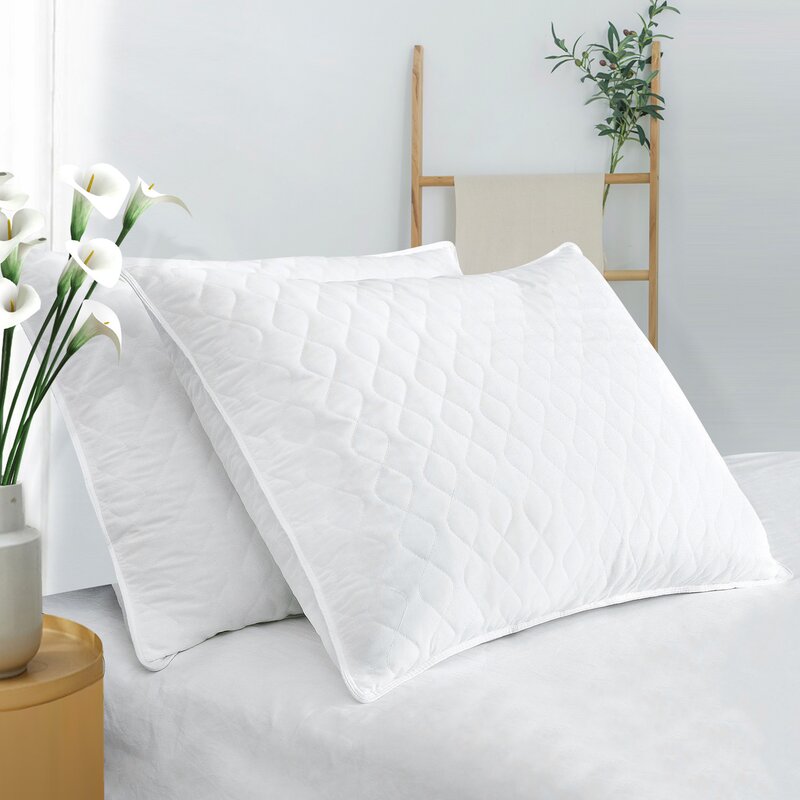 For the ultimate comfortable bed, invest in some quality feather (or faux feather) pillows. Your head just sinks into them and it's like sleeping on a cloud.
If you're not a fan of super-soft pillows, don't worry, there are still feather options for you. Look for some with a little extra filling (whether it's more feathers or a blend of something else) and make sure they are labeled "firm."
Final Thoughts
There you have it. The secret is to bring a bunch of small luxuries together to create one epic comfy bed. Some soft sheets, a down comforter, a knit blanket, and all the pillows will have you well on your way to creating the cozy bed of your dreams.
Just remember, make sure all of the small pieces work together cohesively in color and complement each other in texture. And, when in doubt, go white.