Decorated Life is reader-supported. When you buy through links on our site, we may earn an affiliate commission. Learn More
20 Mid Century Modern Bathroom Ideas
By: Decorated Life Team
|
Mid Century Modern is a gorgeous interior aesthetic, and it's worth taking cues from this style in order to give a vintage look to your bathroom.
Here are 20 different ways to do it!
Vanity Light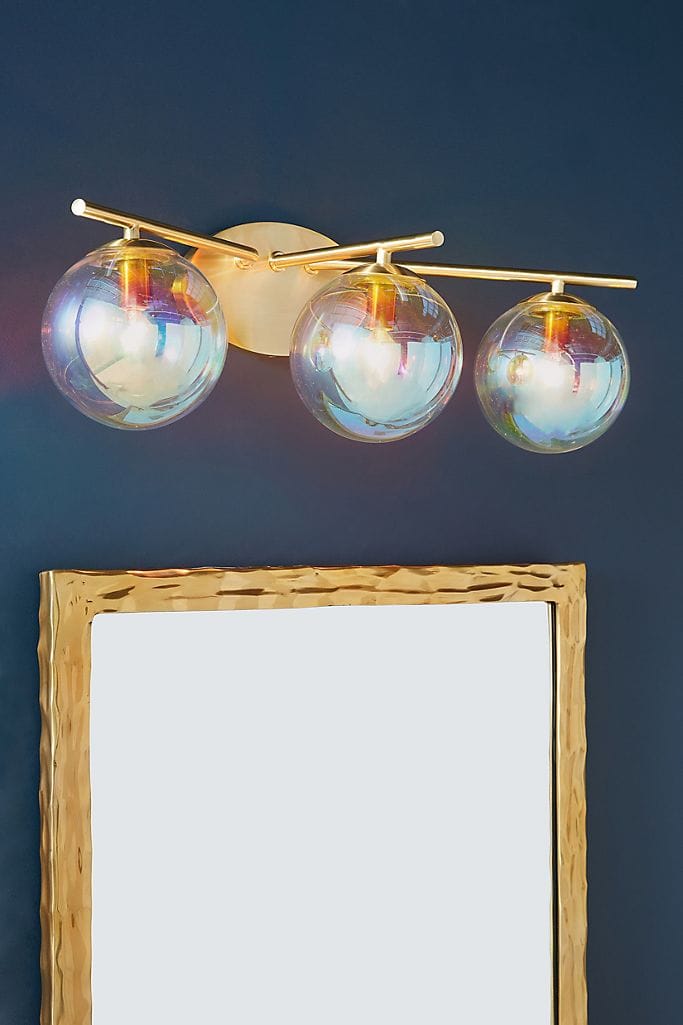 If you're going for a mid-century modern bathroom, lighting is a major piece of decor you should keep in mind. Light fixtures have the power to completely change the look of a room, and you don't want to throw off your midcentury aesthetic with a traditional light fixture.
Go for a globe, sputnik, or dome light to keep in tone with the overall design of the mid-century modern bathroom.
Choose Dark Wood Cabinets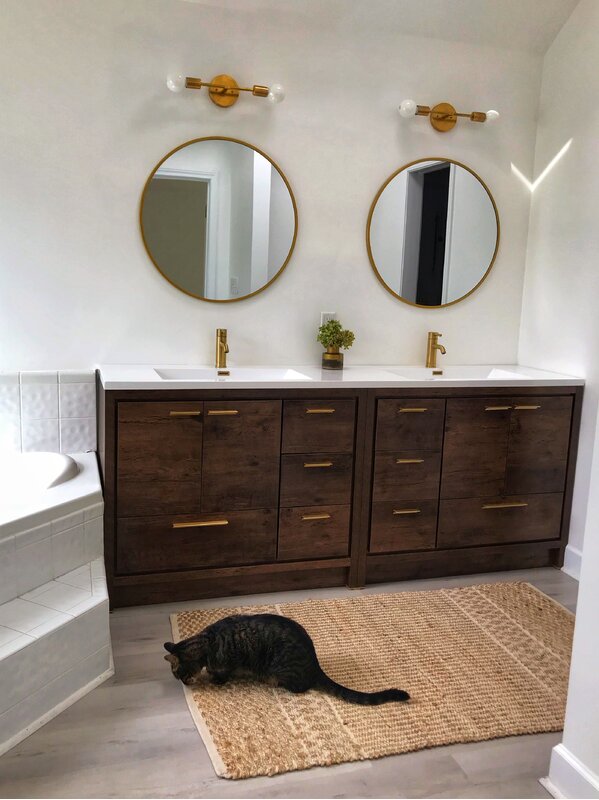 Mid-century modern style is all about the dark wood that contrasts with the white ceramics. The effect adds a bit of visual interest to a space that can be very boring, chromatically.
If you don't think that color has any place in the bathroom and you'd like to keep things neutral, but not as clinical as impersonal as an all-white bathroom would be, make a bold move and go for dark wood. It's one of the easiest ways to add a retro flair to an already existing space; there's no need for a full remodel!
Introduce Brass Accents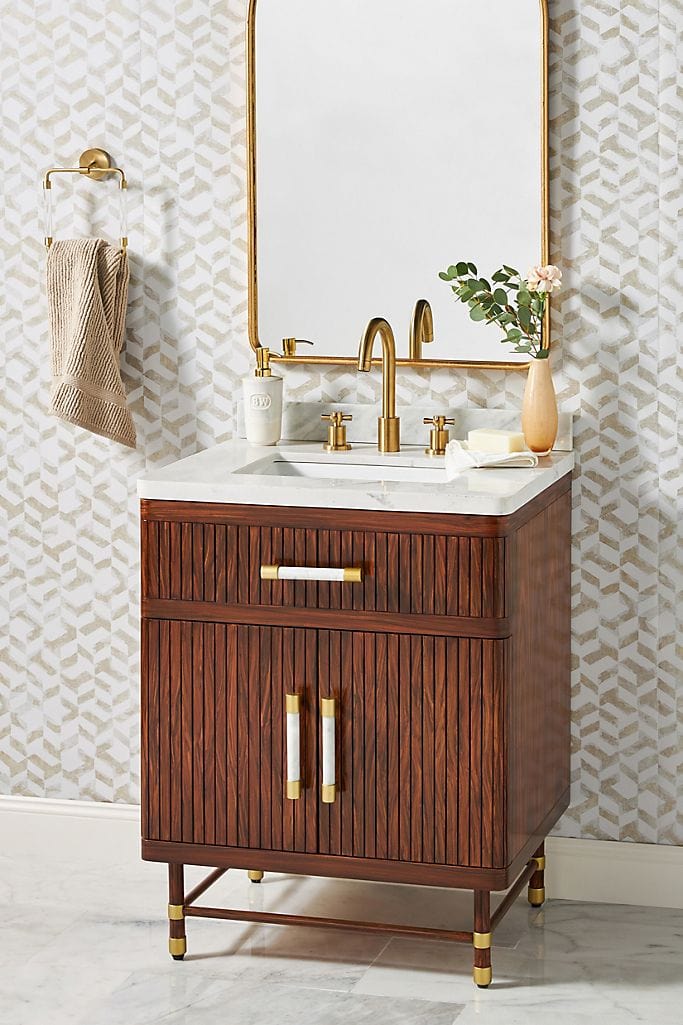 Whether we're talking about faucets, handles, or light sconces, brass is best in the 1960s. Luckily for you, slipping in brass accents into your own space should be pretty easy, because it happens to be very popular right now.
You can add in some brass with your lighting, door and drawer handles, or even plant hangers.
Stay Neutral With Grey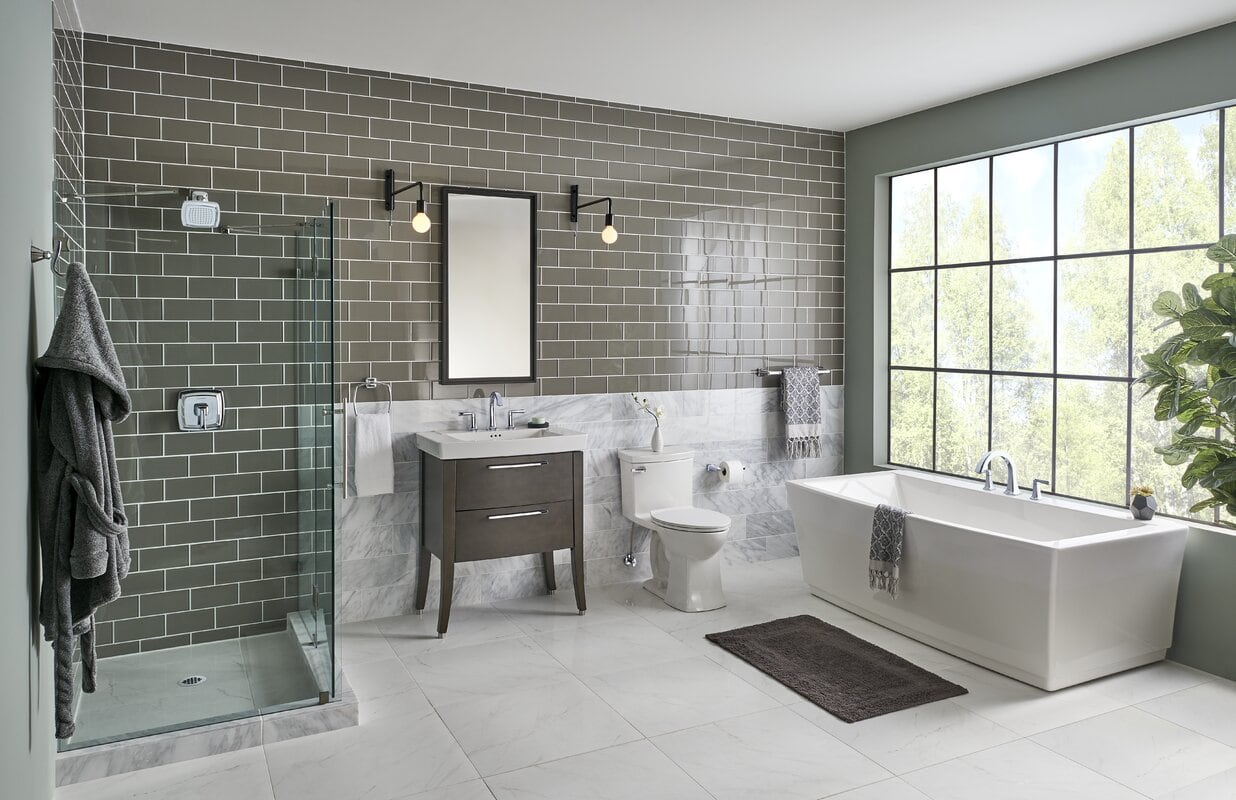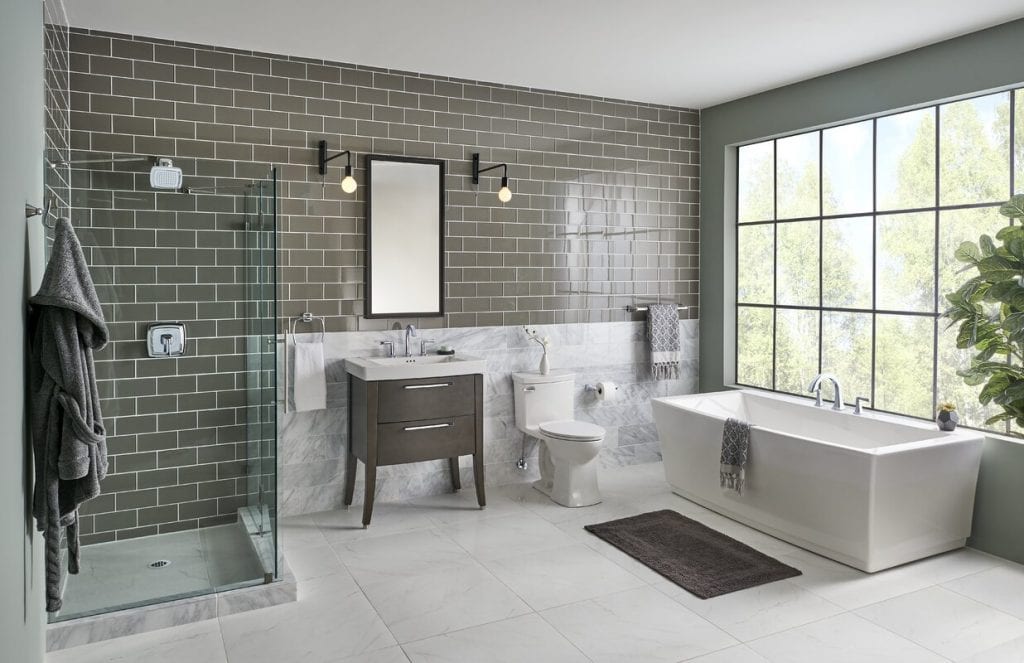 One of the star colors of the mid-century modern color palette is grey. You've probably seen a lot of grey couches, but in the bathroom, it can be used on the floor, on tiles, the vanity, and even countertops.
You'll notice how grey gives the space a cool, very modern vibe, almost like an updated vintage style.
Pay Homage to the Designs of the 60s with Floor Tiles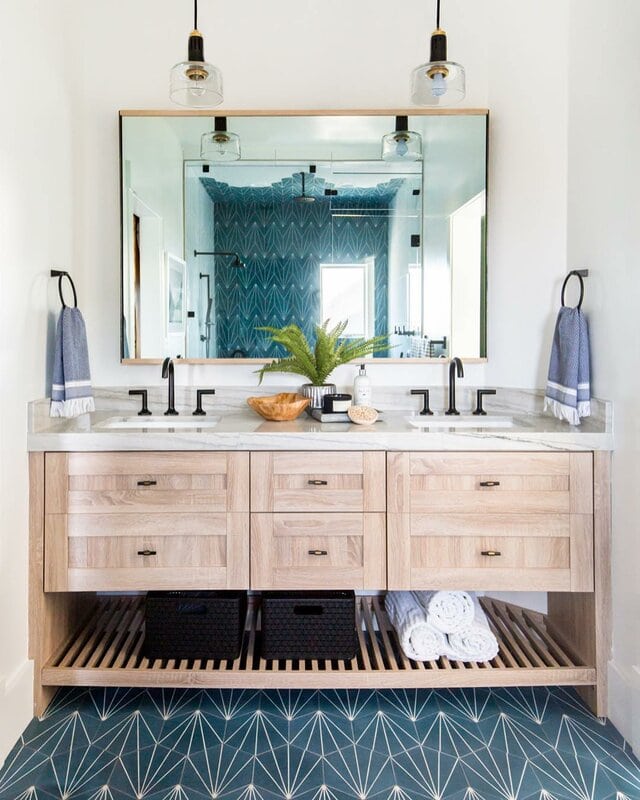 Take a look at the visual interest created with this choice of floor tiles!
If you've been overlooking or otherwise ignoring your floorspace, rectify that mistake by giving it a brand new face with a new pattern. That'll allow you to keep the rest of your bathroom neutral, without it being boring.
Remember Your Straight Lines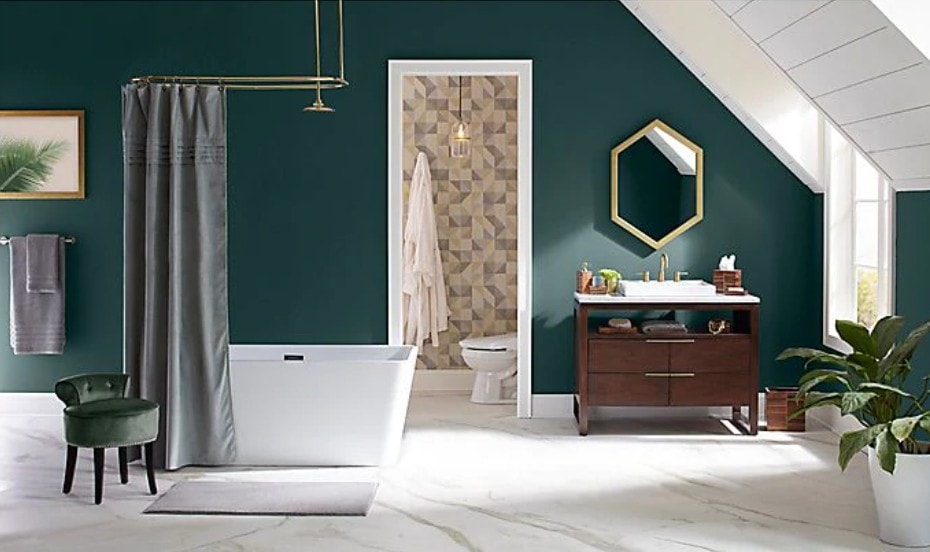 One of the key elements to mid-century modern bathroom design is to rely on straight lines, sharp corners, and general minimalism.
In this example, there are very few curved edges throughout the bathroom, most of them are straight and give off a utilitarian vibe.
Skip The Huge Vanity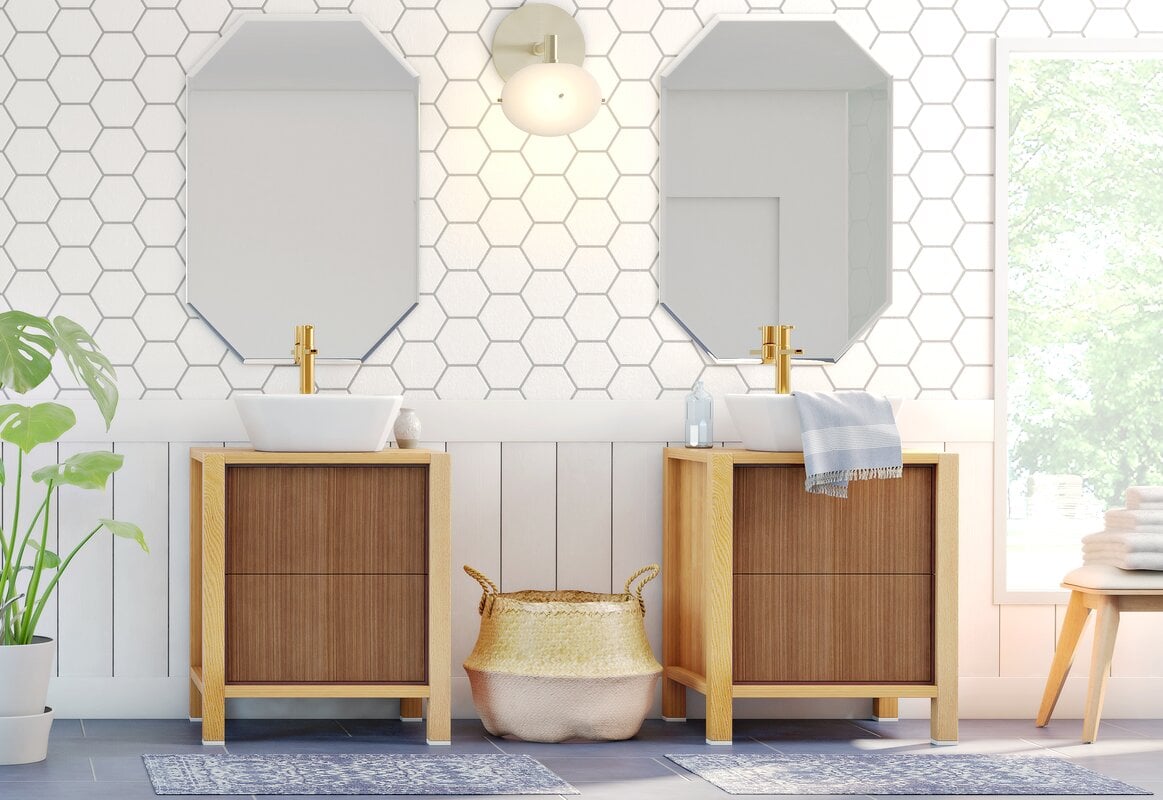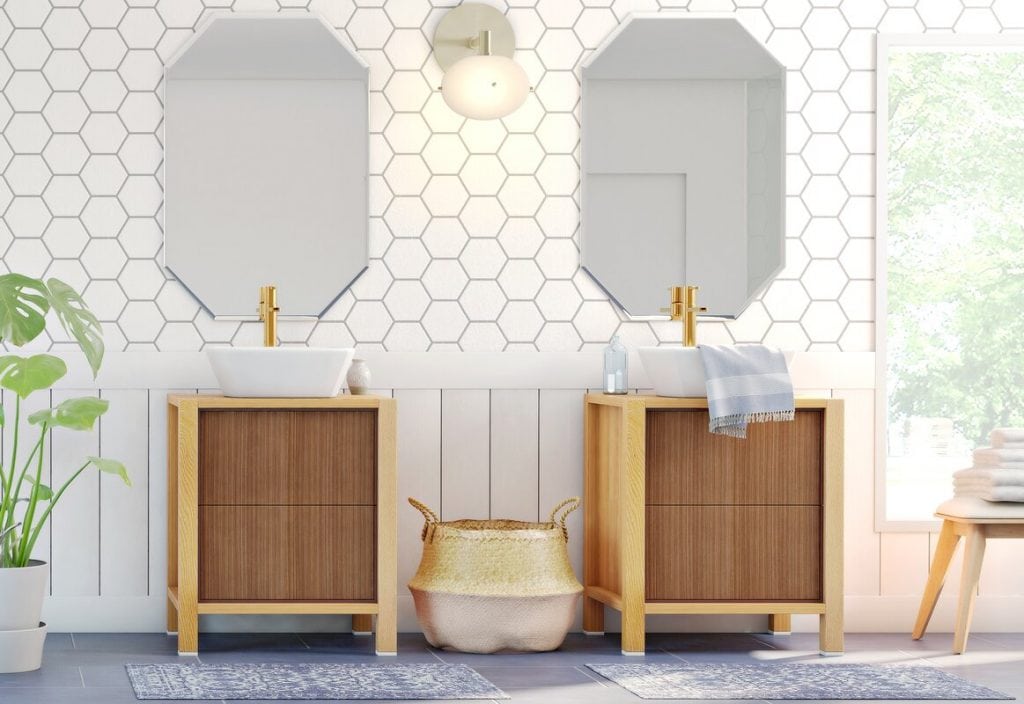 If you're sharing a bathroom with someone, it may be tempting to opt for the great big vanity to share between the two of you, but you'd be missing out on a big design opportunity.
A good mid-century modern bathroom vanity is minimal and compact, like much of the other decor and furniture, so instead of one large bulky vanity, you could add two smaller ones instead.
Add Some Life With Plants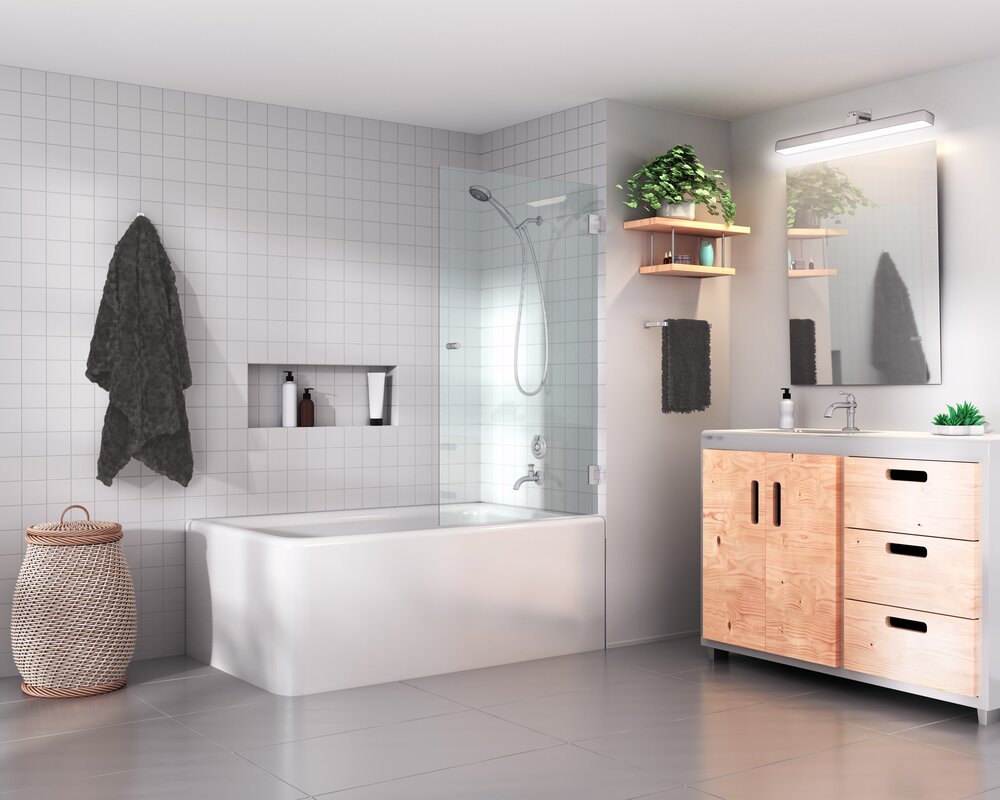 If there's one constant thing throughout the variations of mid-century modern design, it's including greenery into the design because it pops from the otherwise neutral colors that the aesthetic is famous for.
Hang some eucalyptus from your showerhead, add a few plants to your window sill, or even add some faux plants here and there to bring in the lively color.
Enhance The Space With An Accent Wall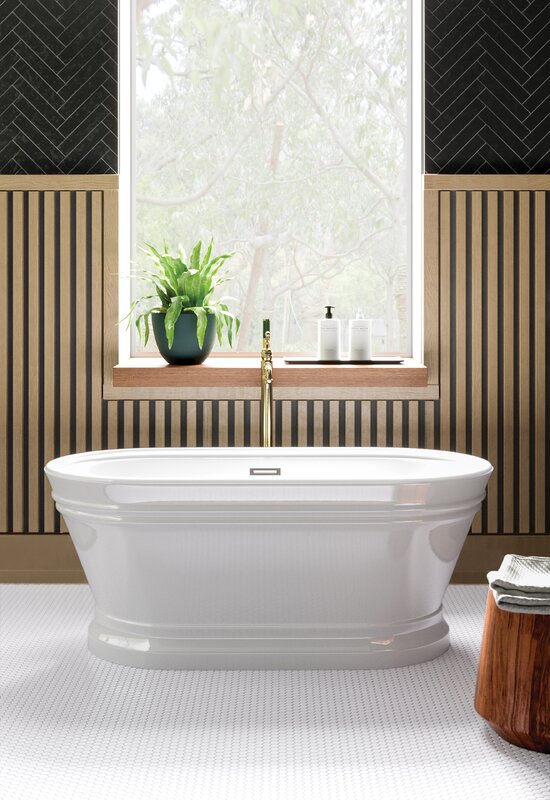 If you're going big with a full mid-century modern bathroom remodel, consider adding in an accent wall with trim and tiles that blend well with the theme.
This bathroom's accent wall is a great example, and it has some extra flair with contrasting patterns. You can go eclectic like this, or add some wood paneling to a wall, or put up some removable wallpaper to add a little extra pop.
Add Character With Shower Tiles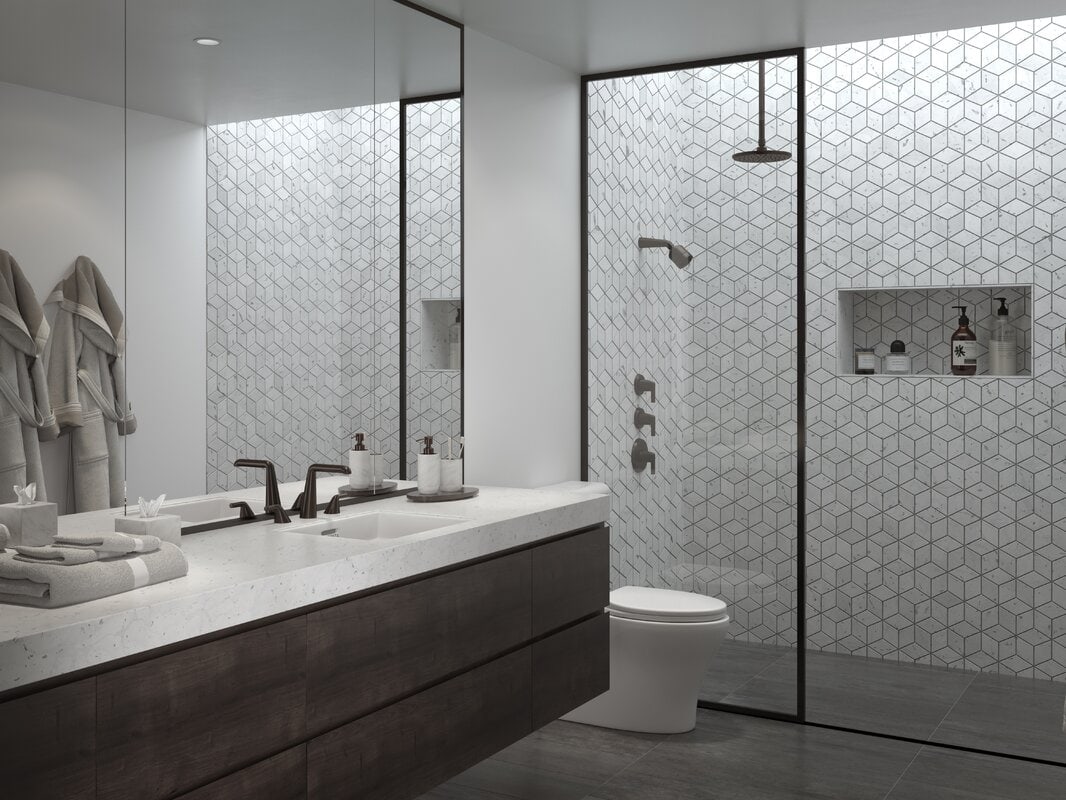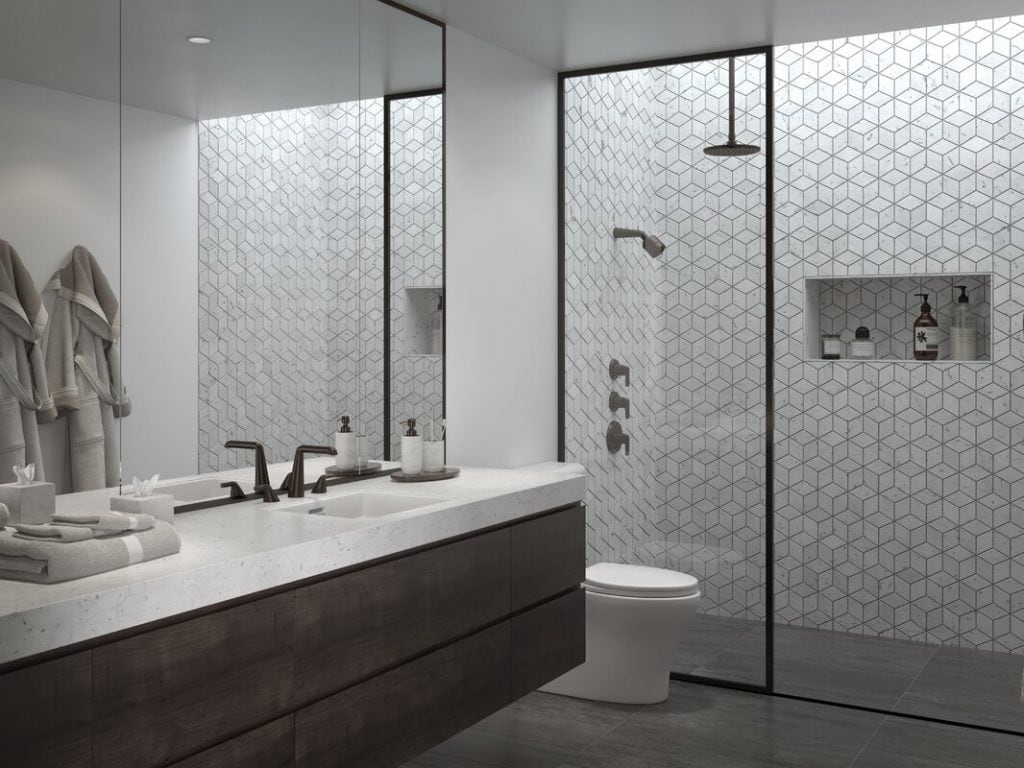 You can really play up your design by picking the right mid-century modern bathroom tile, whether its in the shower or on the floor.
Your tile gives you a great opportunity to add some geometric shapes, splash in some color, and add some texture to the room.
Keep It Simple With The Classic Color Pallet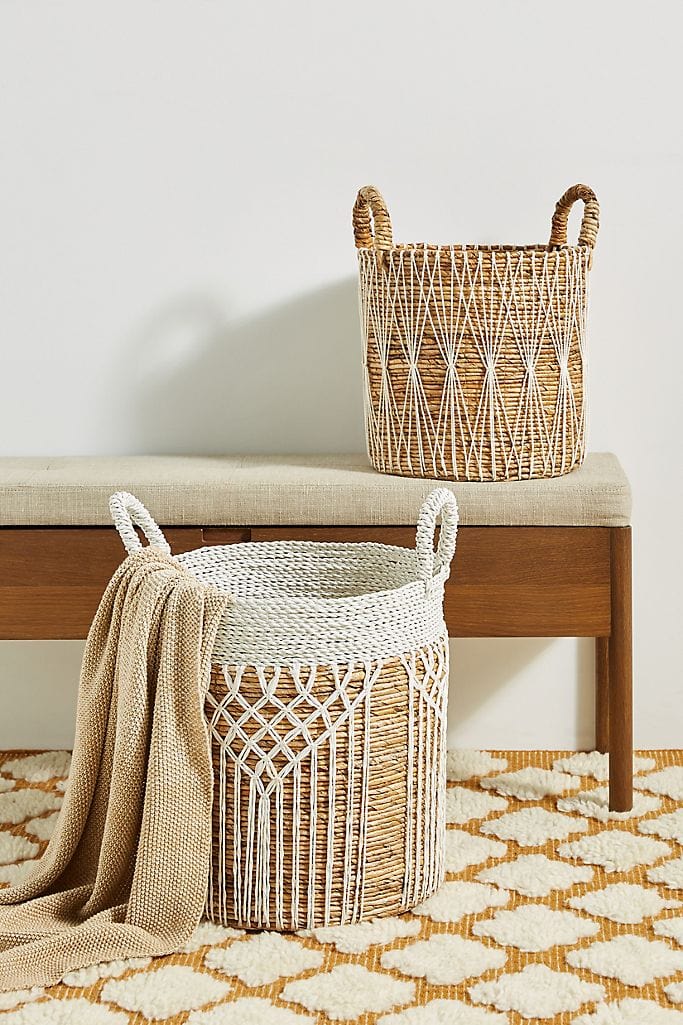 If you're not sure where to start with the mid-century modern design, stick to the basics and use the warm browns and neutrals as your color pallet. You can toss in accent colors like cream and mustard yellow, as well.
While classic, these colors may not work as well in a small mid-century bathroom, because they don't open a space up. If your area is a little smaller, stick with white walls and then add in the warm browns as accents instead.
Remember The Details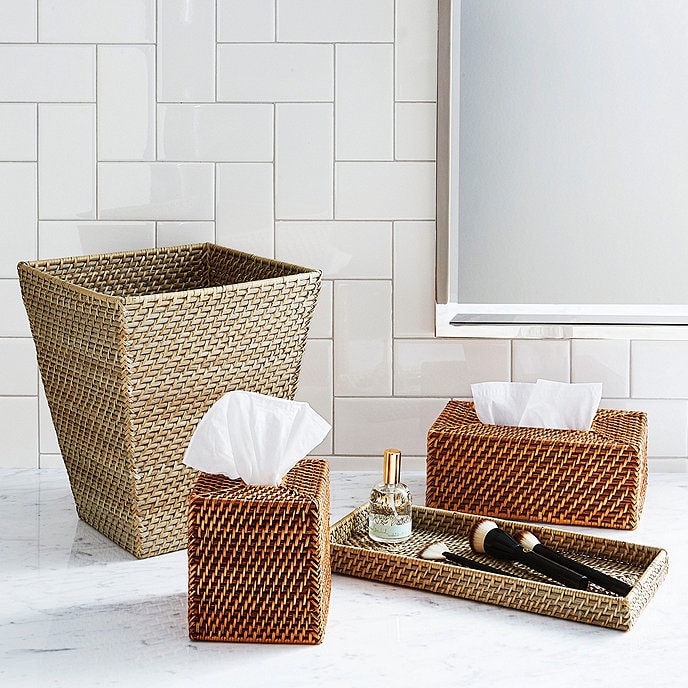 You can install all the vanities, bathtubs, and hardware you want, but if you don't pay attention to the decorative details, then your whole design may be thrown off.
When redecorating your bathroom, make sure you include some mid-century modern bathroom accessories to help elevate the style and bring you to the final product you want.
Soften The Room With A Round Mirror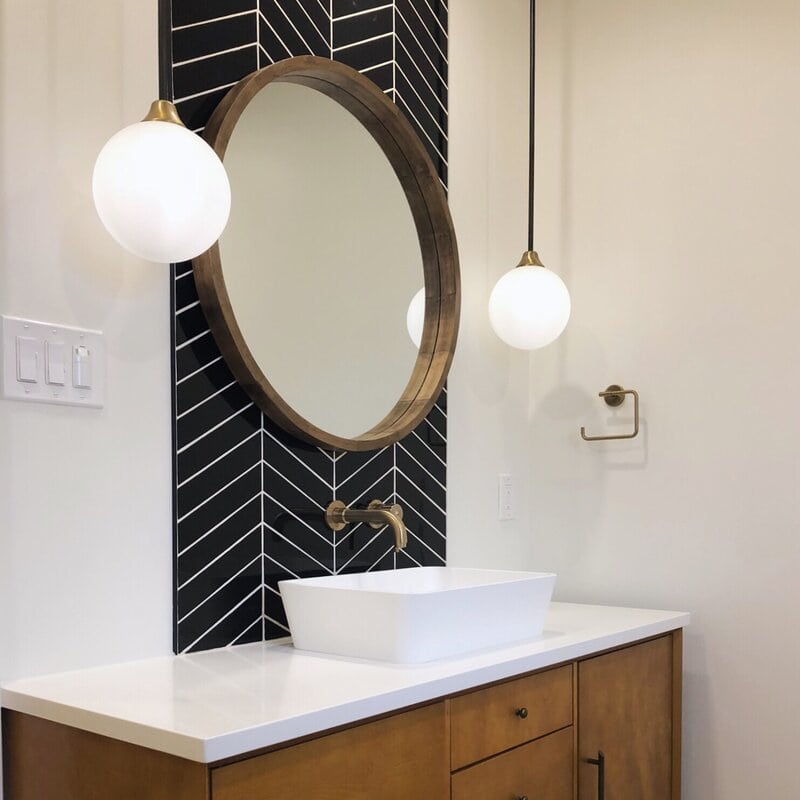 One of the signature elements of the mid-century modern style is the straight lines and sharp corners. It's a very clean look, but it can also feel a little cold.
If you want to soften up those harsh lines, add circular touches like a round mirror, some round picture frames, or a shower curtain with a softer design instead of a geometric one.
Get Yourself a Retro Vanity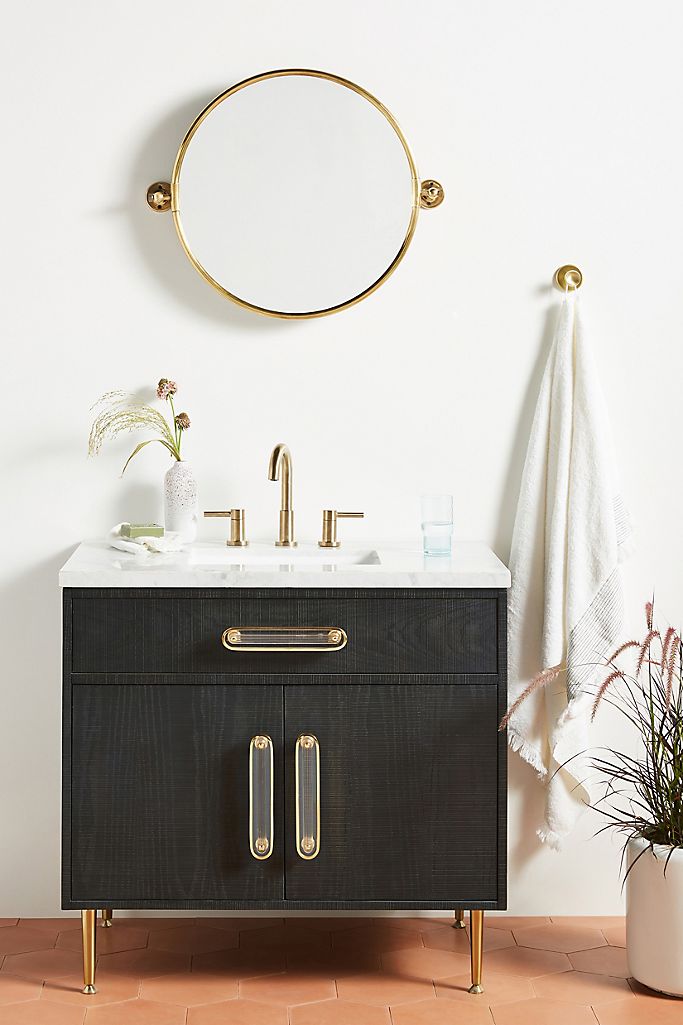 What's so fun about mid-century modern design is that you can mix up so many elements of retro and modern design to get something totally unique. Take this approach with your vanity!
Subway Tile is the Perfect Mix of Vintage and Modern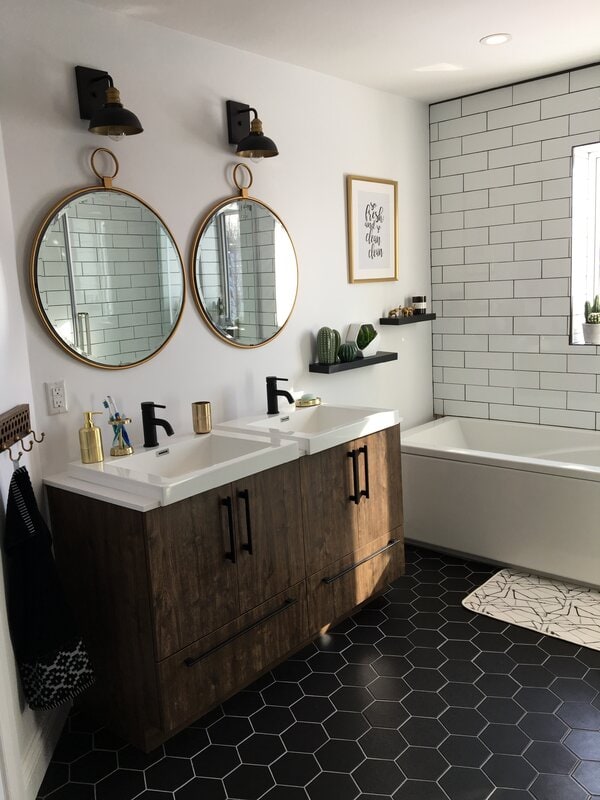 Don't you love it when trends come back? It makes it so easy to recreate your aspirational aesthetic. Subway tile is one of the biggest trends we've seen in the last few years when it comes to bathrooms and kitchens.
And now, you can bring it into your mid-century modern inspired design! Subway tile can serve as the perfect neutral backdrop for more daring pieces, and even unusual colors you may want to use.
Bring In Some Jewel Tones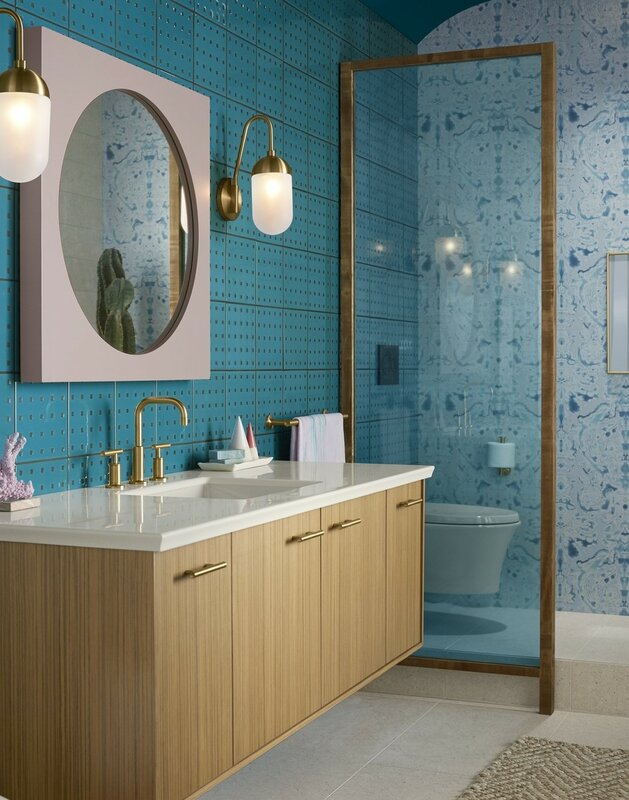 Would you love to bring something unique to your bathroom? How about adding in jewel tones like this one!
The pink paired with the two different shades of teal creates a really cool aesthetic that jumps out at you and somehow manages to not be too busy. If you love the idea, but don't have the budget for something so grand, you can hang a mid-century modern shower curtain in jewel tones ineasted.
Bathtub
A clawfoot tub has no place in a mid-century modern bathroom. But, what does a mid-century bathtub look like, exactly?
There's no need to go invest in a whole new tub because chances are good your existing one will work just fine. However, if you have the budget for a new tub, consider one that is squared off like this one, with straight lines and sharp corners.
Add Visual Interest with Hexagonal Shapes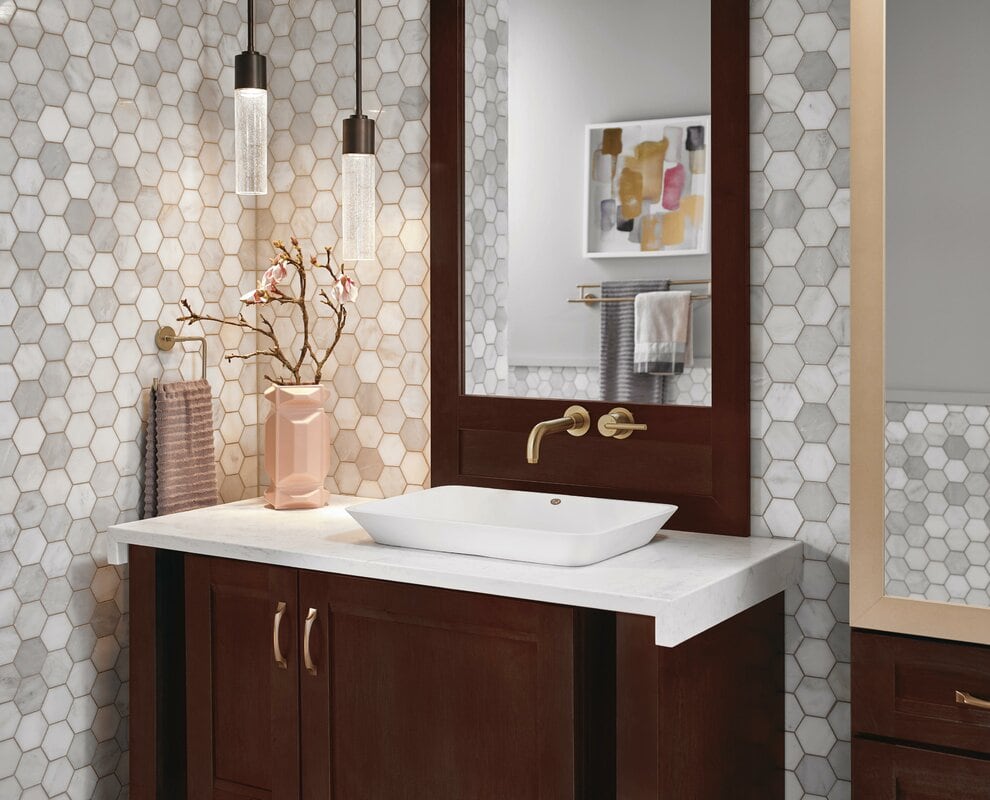 If you've been paying attention, you've probably noticed hexagonal shapes in a lot of these images, and that's because they are one of the staples of this style.
A beautiful design element, the honeycomb shape checks multiple boxes on the list, including the use of geometric shapes, visual interest, and unusual tiling.
If that's a bit much, you can also keep hexagons in your choice of mirrors or even the shape of your windows.
Go For An Earthy Vibe
You don't have to do a total overhaul of your bathroom to convert it into a mid-century modern style, just a few touches here and there can accomplish it for you, like adding grainy-wood elements and plantlife.
This bathroom isn't over the top with the midcentury style, but the cabinet knobs, round mirror, wood counter tray, and hanging plants bring out the look without being over-done.
Play with Pastel Colors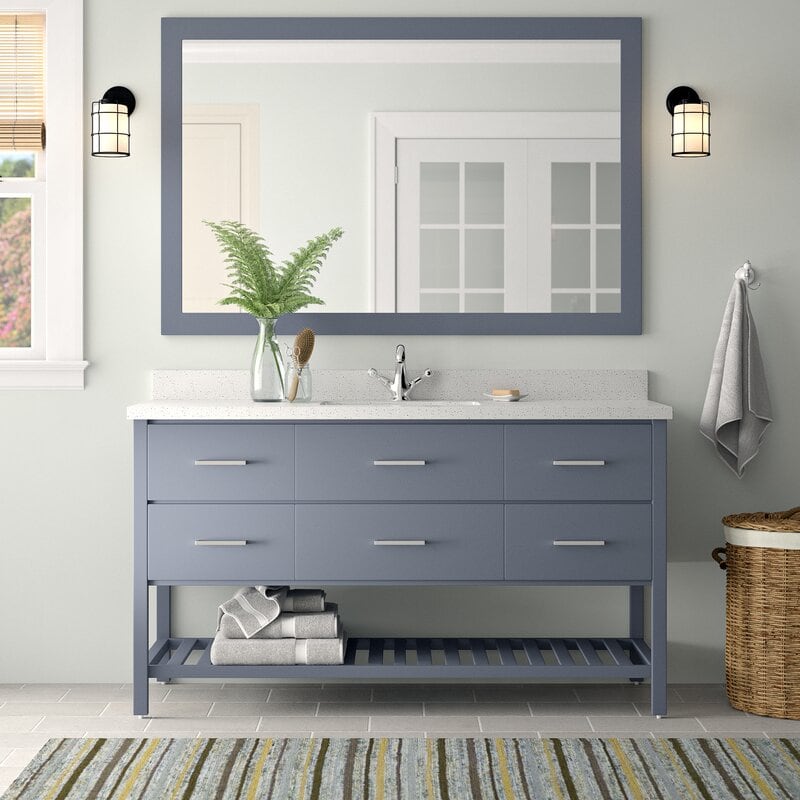 If you're going to bring in colors, you might as well make them pastels; pink, green, and blue are big favorites. It's authentic to the period.
These are especially good choices if you're not crazy about bold colors in this space, particularly if you're working with a very small room, as bathrooms tend to be.
Final Words
Luckily for us, designing and styling a mid-century modern bathroom is easier than it seems. A lot of these elements are popular now as well, albeit with a modern twist.
You don't have to go far to find key pieces that will help bring that authentic 50s-60s vibe to your space – it's not about stepping into a time capsule, but about merging these designs with modern ones and making them your own.
Instead, it's about being able to successfully mix these bits of vintage-inspired decor into a contemporary space in a way that makes this utilitarian room into a stylish one with a very intentional look.