Decorated Life is reader-supported. When you buy through links on our site, we may earn an affiliate commission. Learn More
What Color Furniture Goes With Yellow Walls? 12 Ideas
Yellow is the color for happiness, optimism, positivity, fun, and energy. And specifically, when it's your home, this color makes a great recommendation for the walls. However, on the other hand, it may truly not be a great fit for every design style. You must really have an eye to use yellow in your home decor to imbibe the true beauty of it. So, if you're loving the idea of this color, it's a given that choosing that perfect piece of furniture is the next biggest task.
And don't worry – you're covered! Almost every color of furniture goes well with the yellow walls. All you have to figure out is the vibe and preference! So, let's have a look at these 12 gorgeous ideas for a smooth and seamless color combination.
Black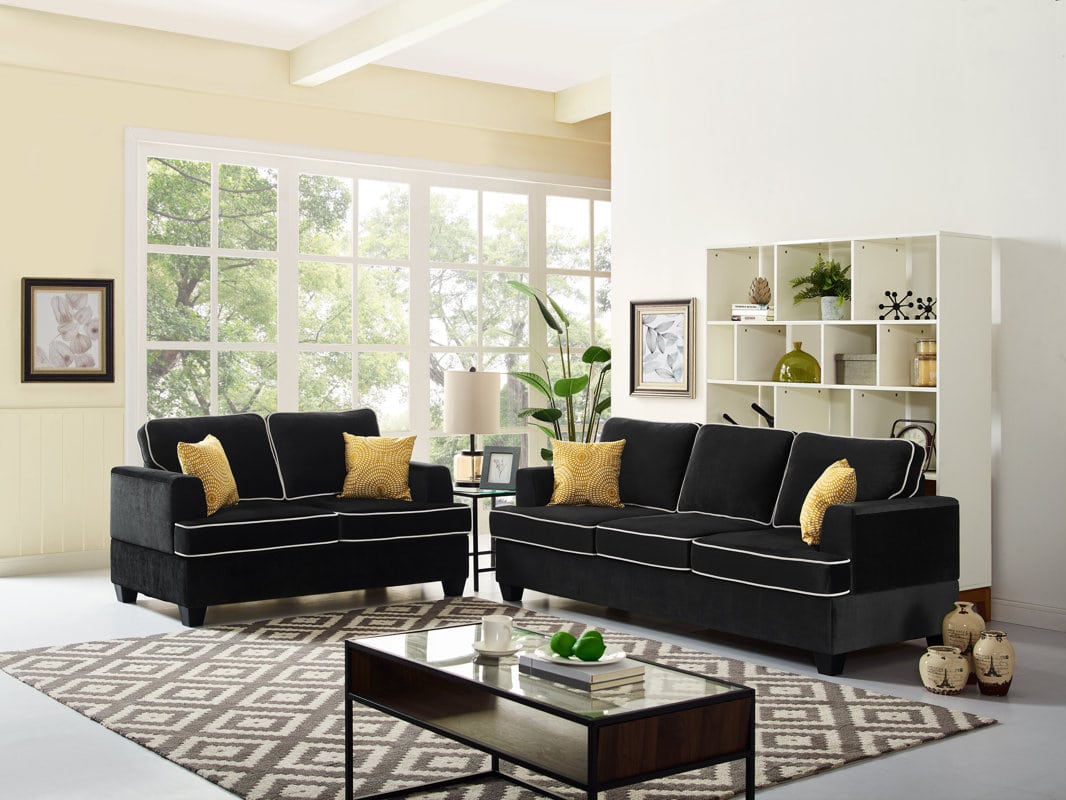 Black is a prominent, bold hue that perfectly complements the yellow on your walls. It will undeniably add a focal statement without grabbing too much attention. So, when in doubt, you can pick a black couch to even out the warmth of the room.
With an accent yellow wall and a black couch, you can add shades of darker yellow and white on the throw pillows and other decorative accessories.
Teal Green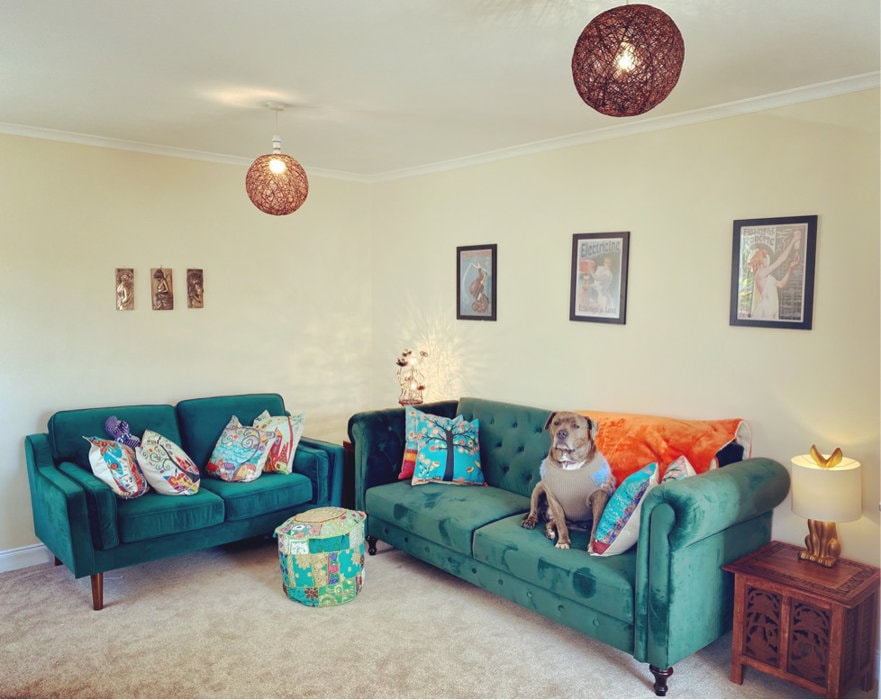 There are various shades of greens to consider. And believe it or not, the quirkiest is teal! With the yellow walls, a teal couch is a great way to add an Eclectic, glam, and maximalist look. Also, don't hold back from using multi-colored throw pillows (especially pops of orange, red, and hot pink).
Furthermore, don't hold back from infusing walnut woods to create an overall cohesive and eye-catchy appeal.
Navy Blue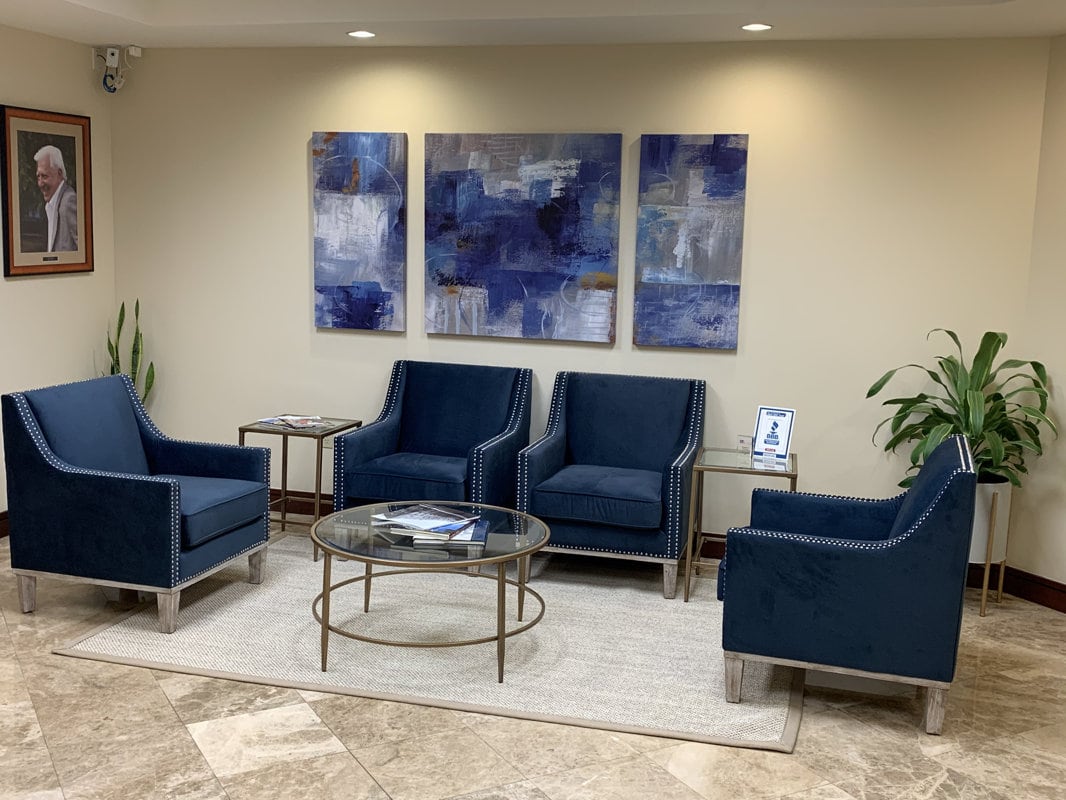 Navy blue is another pretty color that pairs beautifully with the yellow walls. This combination is quite stark, eye-catchy, and can transform your living room into a beautiful contrast. Moreover, the juxtaposition of yellow walls with this bold tone of blue can truly add depth and drama.
You can further add shades of blue to the artwork and other decorative accessories to create a sense of cohesiveness and balance.
Rust Red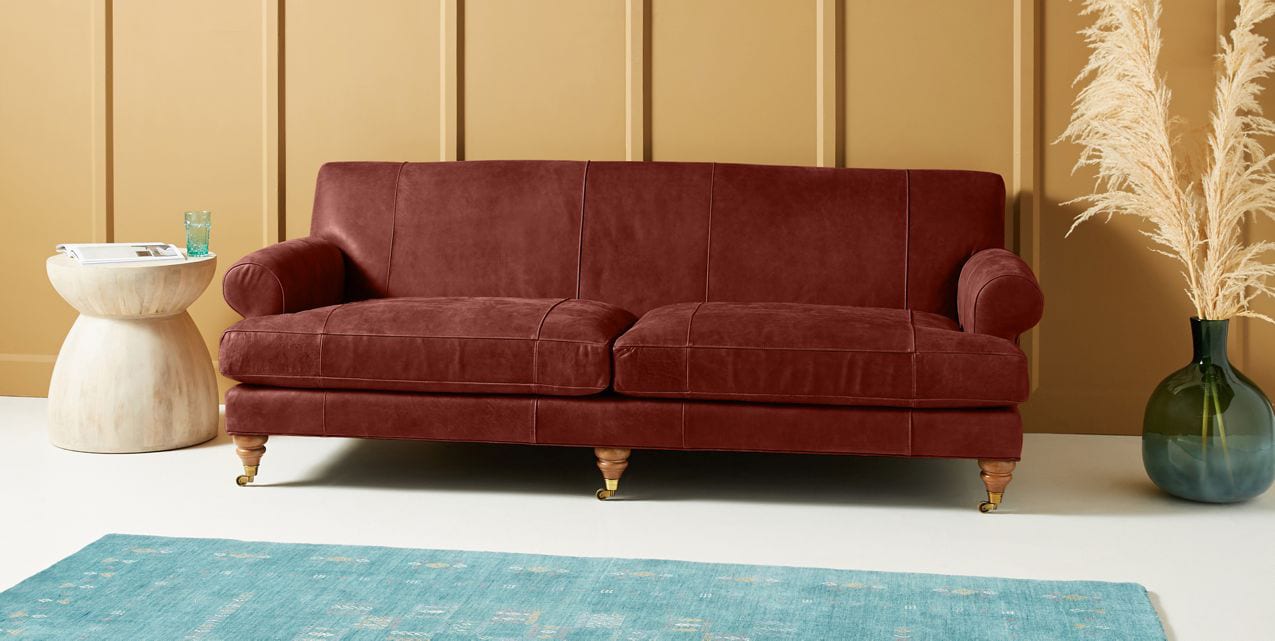 Rust red furniture with yellow walls is bound to look phenomenal. Perfect for an Eclectic and Hollywood Glam style, this dominating duo of red and yellow can truly add an energetic and enthusiastic vibe – and that's why it's important to neutralize the look with the help of whites on other accessories.
Lastly, don't hold back from incorporating indoor plants around! It will add a refreshing and calming vibe.
Beige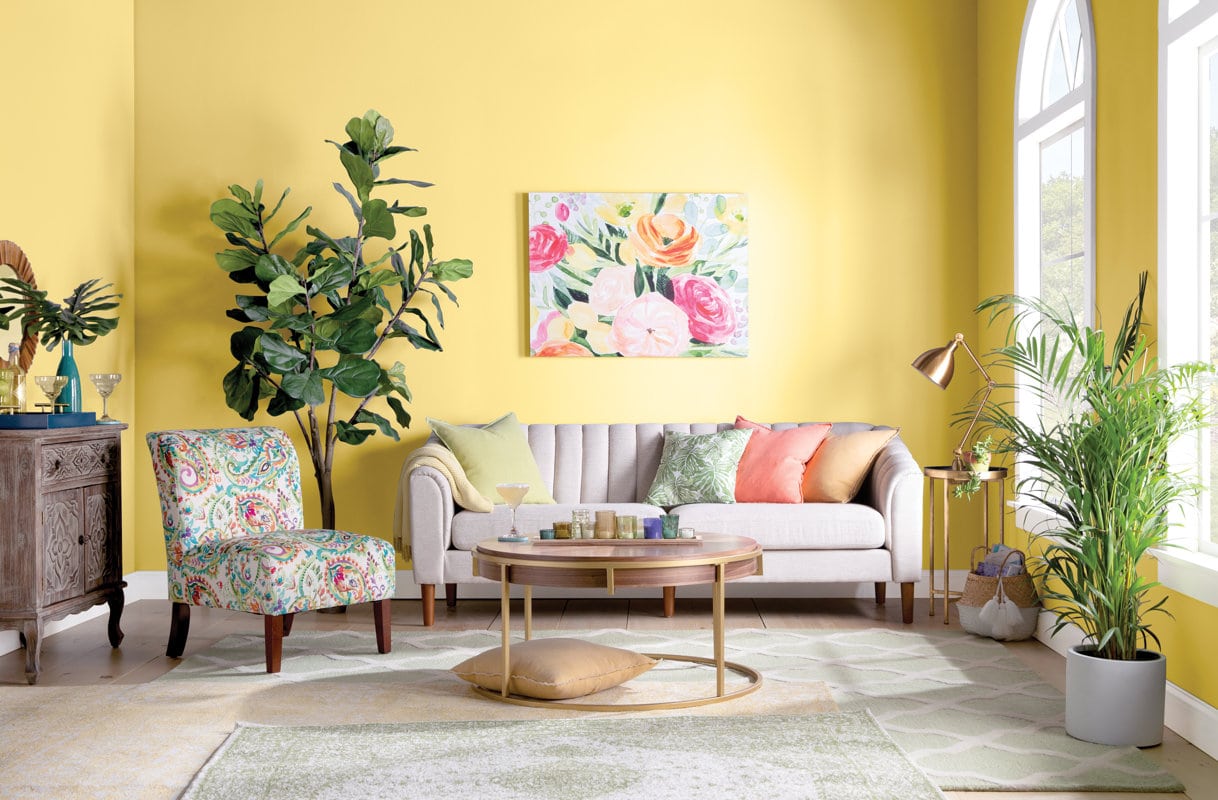 Yellow and beige go hand in hand. Generally, they belong to the same family – hence, if you're aiming to create a monochromatic vibe – this is a great color option. Well, have a look at this modern living room! Don't you think the florals on the accent chair and artwork totally make a statement too?
Yes, you need to add a sense of visual interest with the help of patterns to break the monotony!
Cream White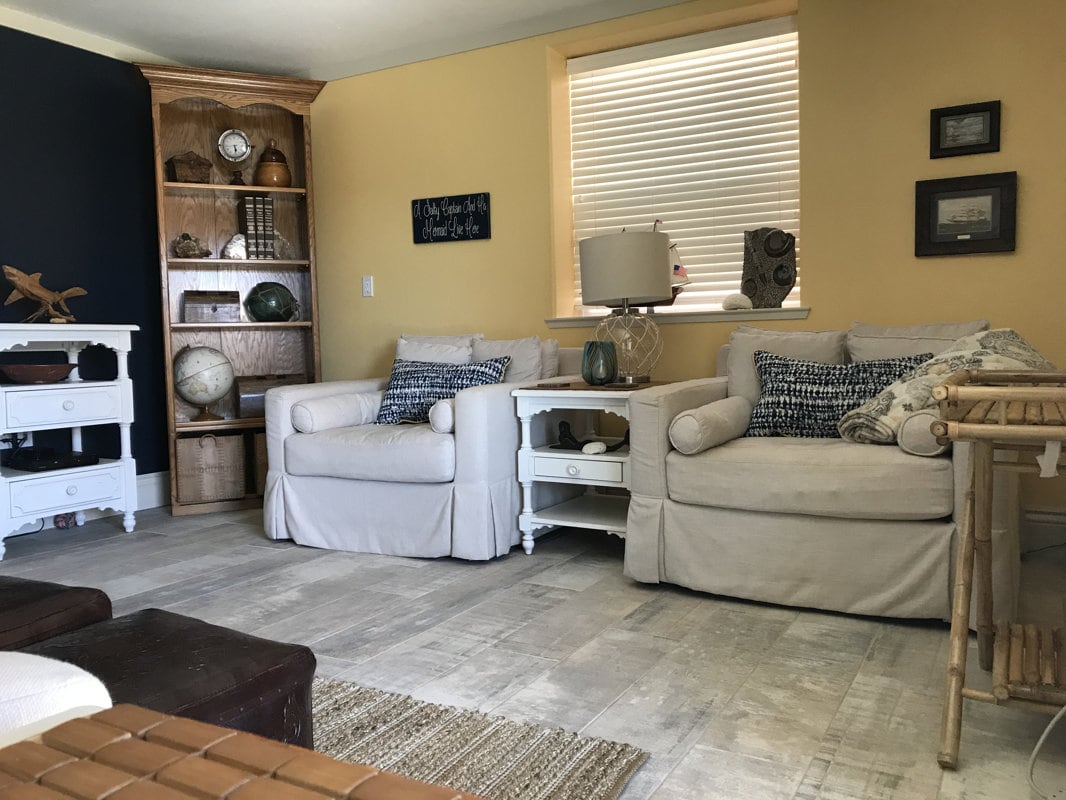 Cream white lacks a hue! So, if the shade of yellow is too loud for you – it's important to neutralize the atmosphere with the help of a creamy white piece of furniture. It creates a clean and crisp backdrop in juxtaposition with yellow on the walls. Hence, a versatile and timeless design option to have!
Secondly, you can always pop up shades of dark blue and walnut woods to create a cohesive appeal.
Yellow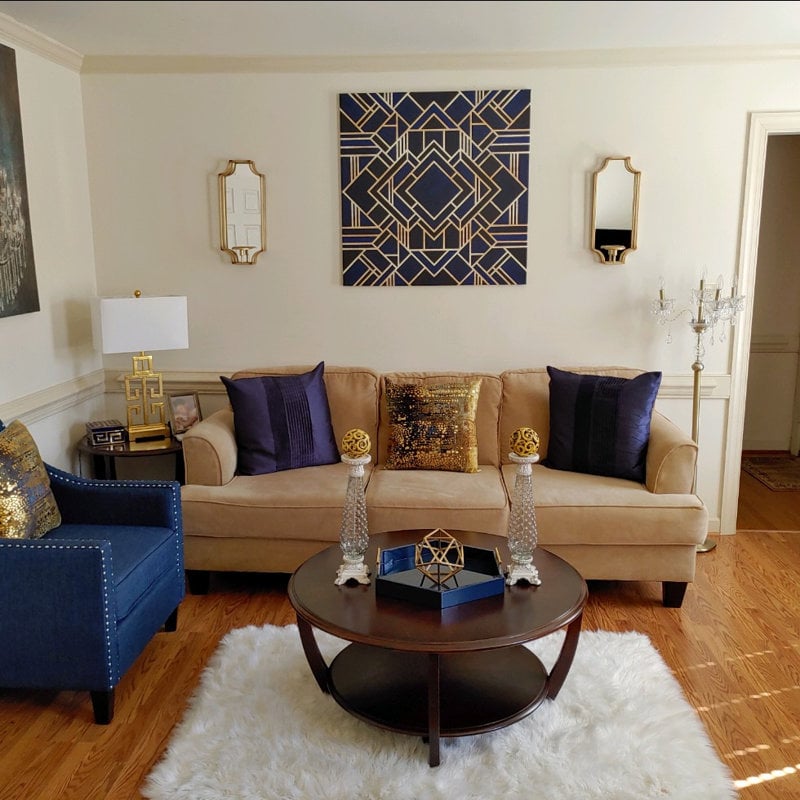 If you admire a sunshine yellow look in your living room, choose a yellow shade either darker or lighter for the couch. Yes, this monochromatic look is going to take your space a long way – and especially if you plan to add pops of blues as an addition.
Well, this traditional living room showcases a wide array of blues to match the yellow walls and couch. Furthermore, let's not ignore the focal gold accents that totally complete the palette.
Neutral Striped Sofa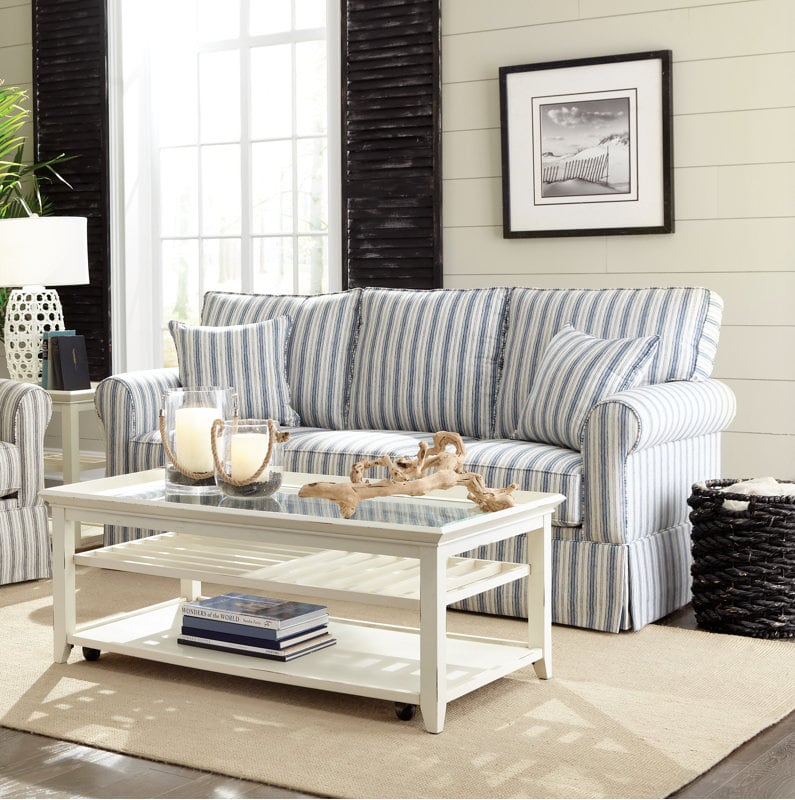 Let's face it – yellow is equally an easier color to work with. You can almost pair any color furniture with these yellow walls. So, apart from the hues, patterns are also something to look forward to. Keep the fabric colors in neutral tones like gray and white and rather play with the patterns indeed.
Generally, stripes tend to add depth and drama, and you can also play with other geometric patterns like polka dots and florals.
Tan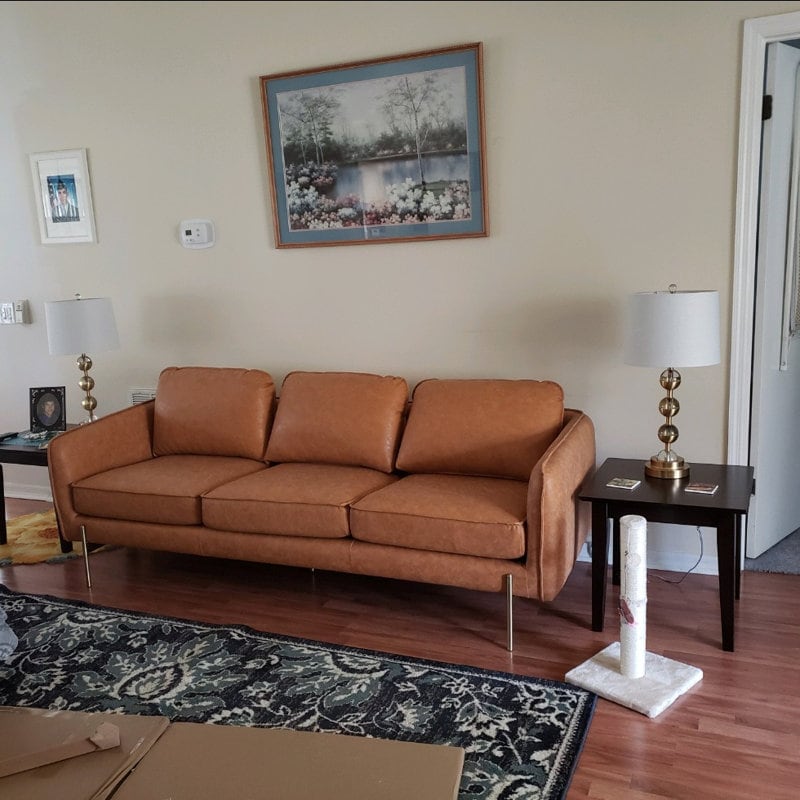 Perfect for bohemian and bachelor's pad living rooms, a tan leather couch is one of the best color and material options to pair with the yellow walls. Upholstered in vintage faux leather with flanked edges and modern metal legs – this couch adds just the right amount of flair to the living room.
Especially for colder climates – this warmer-toned combination makes it just more welcoming and cozy for you to enjoy!
Light Gray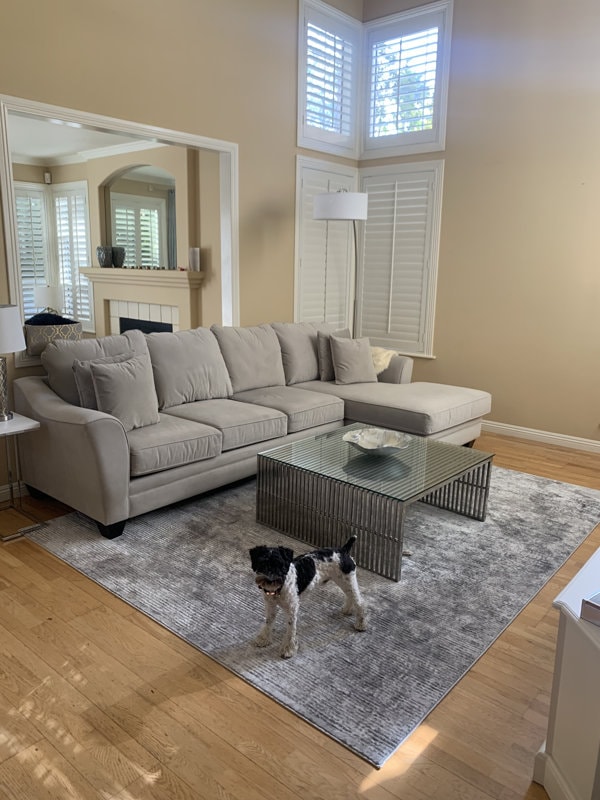 A light gray couch is quite in trend. And believe it or not, it will never fade away! Undeniably, this light gray couch will complement the yellow walls and will make the room even more visually interesting and appealing.
Generally, darker shades of gray would look stunning with yellow walls – but at the same time, lighter tones of gray play equally gorgeous and transitional. If you don't want a loud look, these shades of gray must be admired!
Dark Gray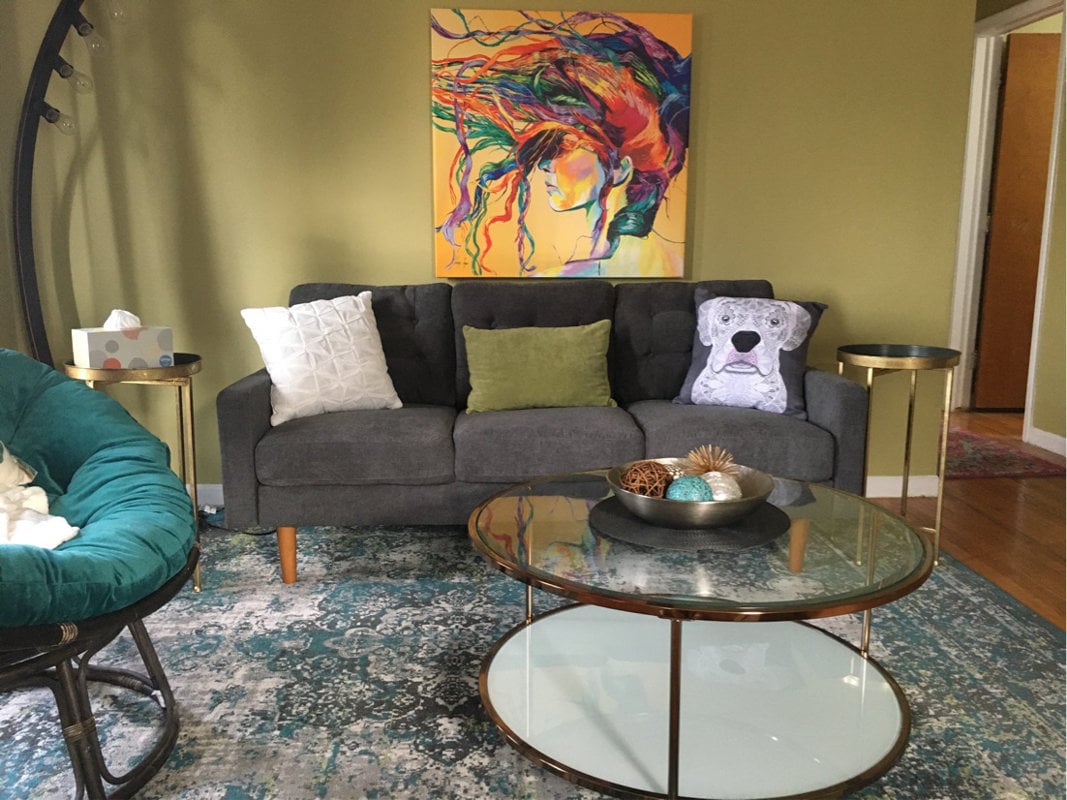 On the other hand, a dark gray couch can also play excellent with the yellow walls. Several shades of gray like charcoal and steel can make the couch stand out while making a bold statement in the living room.
Generally, gray and mustard or yellow make a good pair! You would also want to take inspiration from Pantone's Color of the Year 2021 to make this duo even more flabbergasting.
Aqua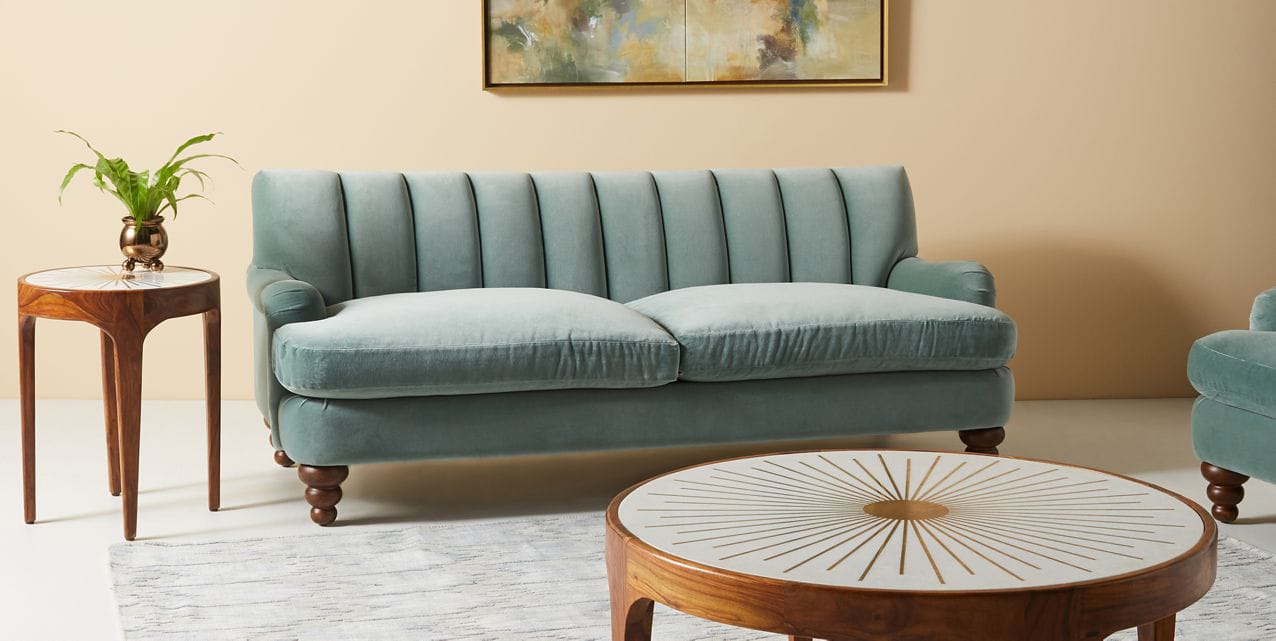 Let's talk about a serene, calm, and relaxed backdrop! This aqua-toned couch is a great fit for the yellow walls since it perfectly exhibits a soothing vibe, while seamlessly blending with the fundamental color of the wall.
However, you must have an eye to incorporate this lively and tranquilizing palette in your home. It can be eye-catchy and sometimes intimidating, when not paired with a cohesive palette!
Summing It Up
Yellow walls are definitely very easy to work with. Apart from the above-mentioned colors, some of the other colors to take into account are plum, royal purple, blood red, pink, and brown. However, the vibe and ambiance will surely differ for all! So, which pair did you admire the most? Do let me know your thoughts in the comments below!