Decorated Life is reader-supported. When you buy through links on our site, we may earn an affiliate commission. Learn More
What Color Kitchen Table Goes with White Cabinets? 9 Ideas
Now that you've picked the color palette of your kitchen cabinets, knobs, pull handles, and countertop – it's time to choose a color for the kitchen table that adds to the beauty. In recent years, white cabinets have been emerging as the ultimate symbol of versatility and timelessness. Generally, they're quite easy to pair and work with – while exhibiting an utmost crisp and clean environment.
Since white plays a subtle base, you can almost pair any color kitchen table with it. From lighter woods to darker woods, shades of blue, black, gray, and white – you can be as creative as you want. So, are you excited to know how to mix and match them all? Well, let's have a look!
Gray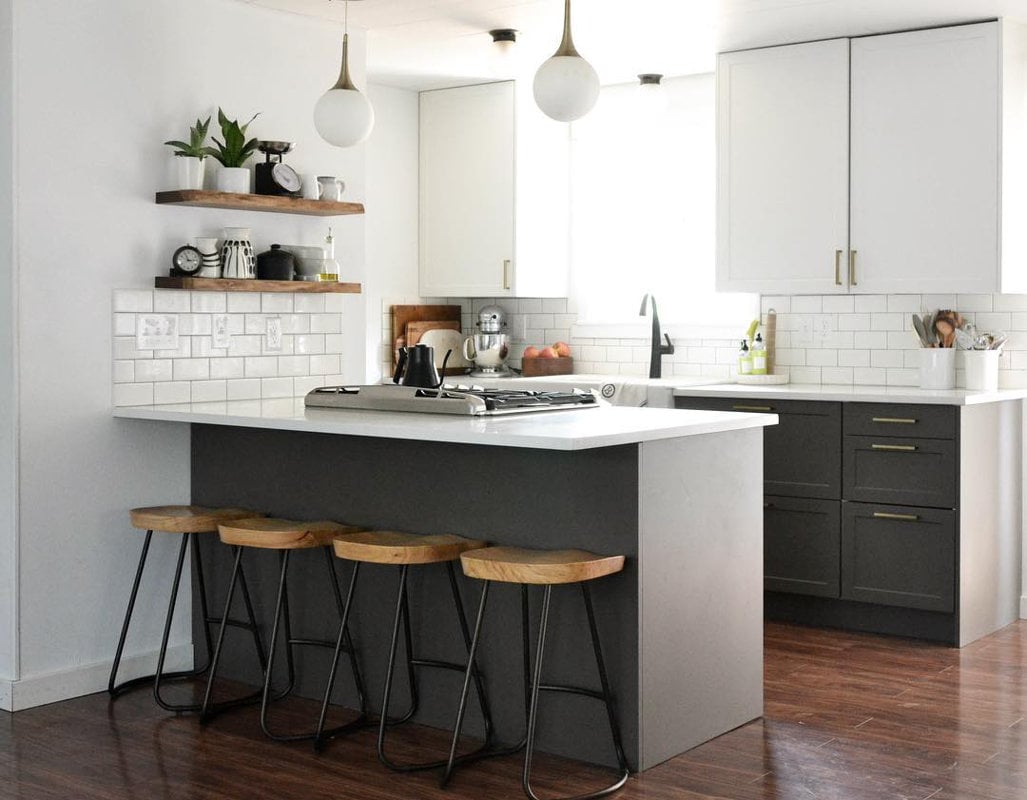 Nothing can beat the classy combination of gray and white. Remember, white goes with everything – and when you can have a tone of gray in hand, don't hold back from it! This duo will give your kitchen a perfect sense of depth and drama – while making it appear modern and contemporary.
You can further add tints of brass or gold through pull handles, pendant lights, and knobs to create a lively and luxe backdrop.
Dark Walnut Woods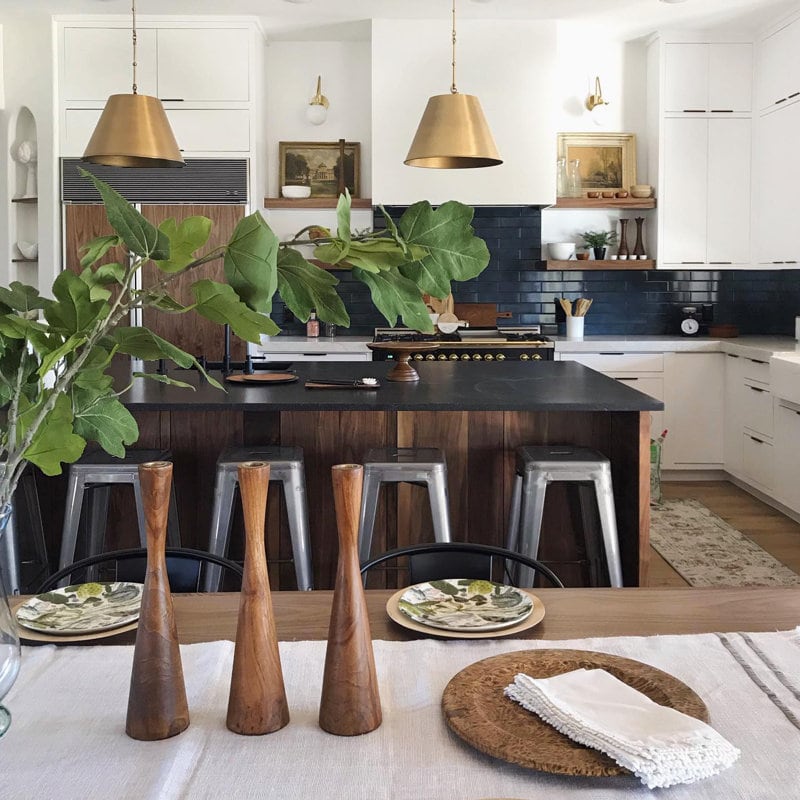 If you're looking to add a rich and classy statement to the existing white kitchen, this particular palette would do wonders. Generally, darker stains like walnut, mahogany, maple, and ebony will add a dominant English or countryside touch to your kitchen. Secondly, this combination would never overpower your space since white cabinets will always streamline and tranquilize the vibe.
This pick is a great option for homeowners who're craving a traditional and elegant touch!
Deep Blue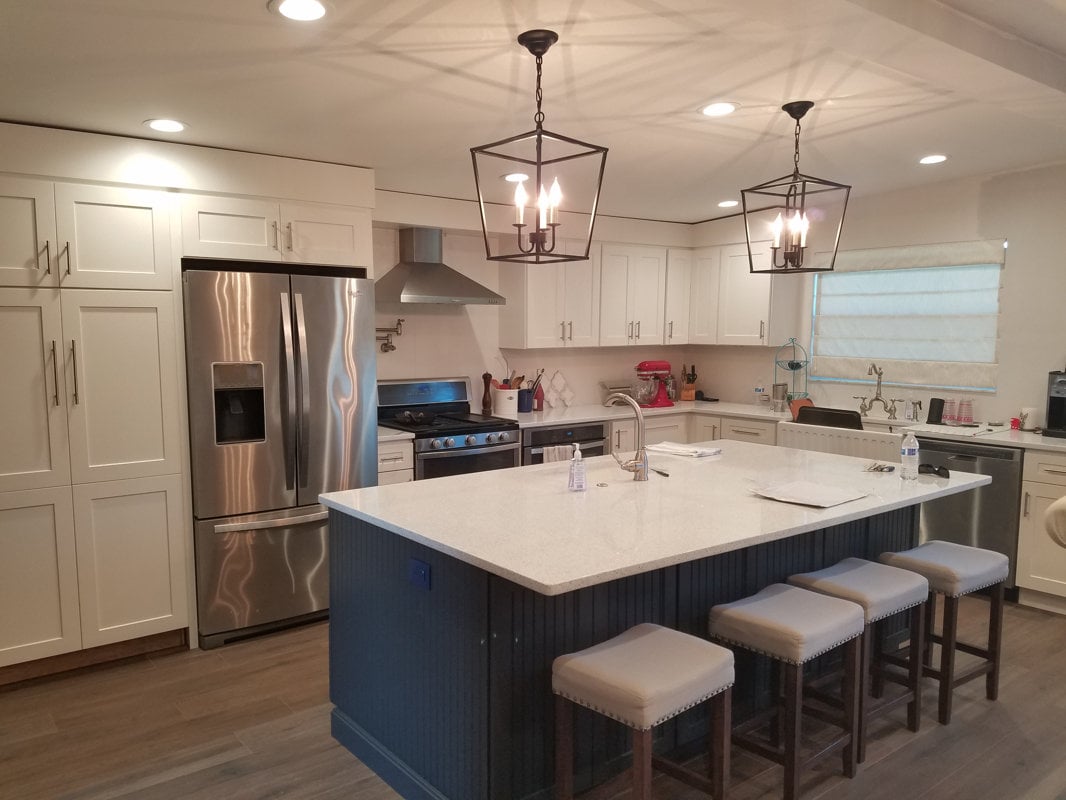 Surprisingly, blue is a color that will undeniably pair with your white cabinets. Unlike the monochromatic gray, white, and black – this color tends to impart character and a perfect contemporary and 'coastal' feel. When all your cabinets are white-hued, this blue kitchen table will stand out to play dominant.
This palette can also further be enhanced with the help of brass pull handles or chrome knobs to complete the look.
Rustic Brown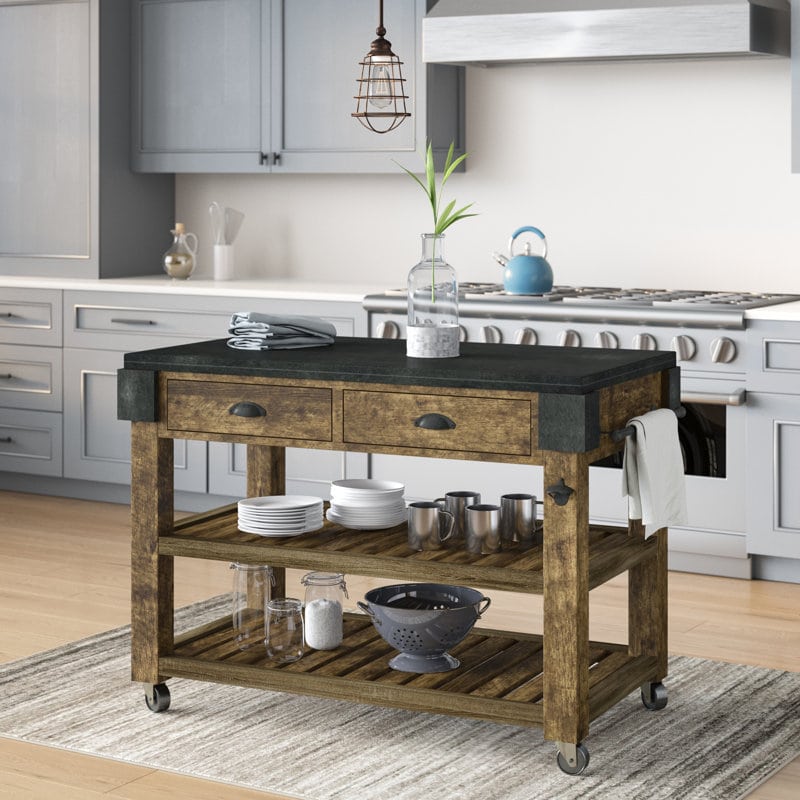 Do you want to achieve an industrial and rustic touch in your kitchen? Well, this rustic brown wood finish is something to give a try! It can seamlessly blend with your white cabinets and at the same time, exhibit that 'raw' look you're craving!
Don't forget to add tinges of black and brown to foster cohesiveness and a pure raw and organic feel. Lastly, ensure that you have a similar countertop running across the kitchen table and cabinets.
White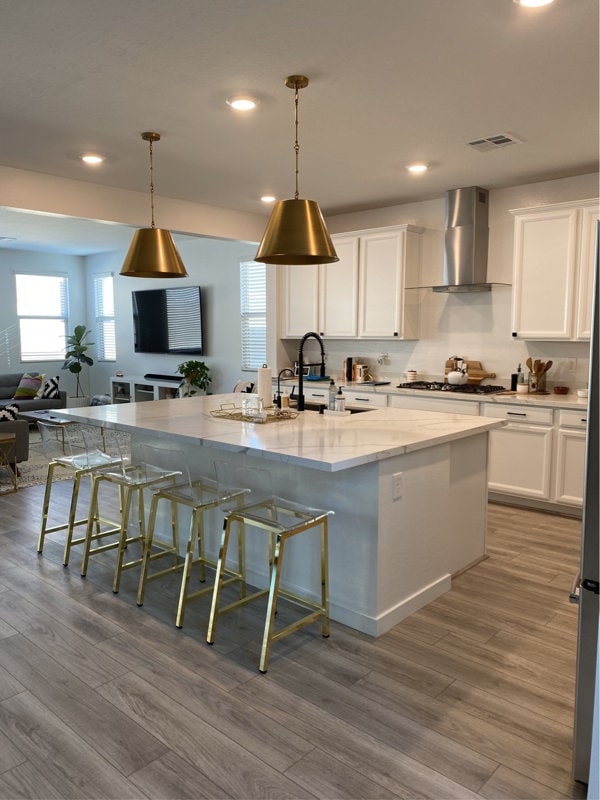 The white cabinet will go with everything – and especially, if there's white on the kitchen table as well. So, if you want to achieve a sense of openness and airiness, this particular all-white combination is something that you must look forward to. It will definitely exhibit a clean, crisp, and unified look, overall.
Believe it or not, this combination is quite versatile and can easily fit the contemporary, Scandinavian, French Country, and minimalist style interior design. At this time, you also have the opportunity to choose from matte black, chrome, or rose gold finishes to further define a palette in your space.
Light Gray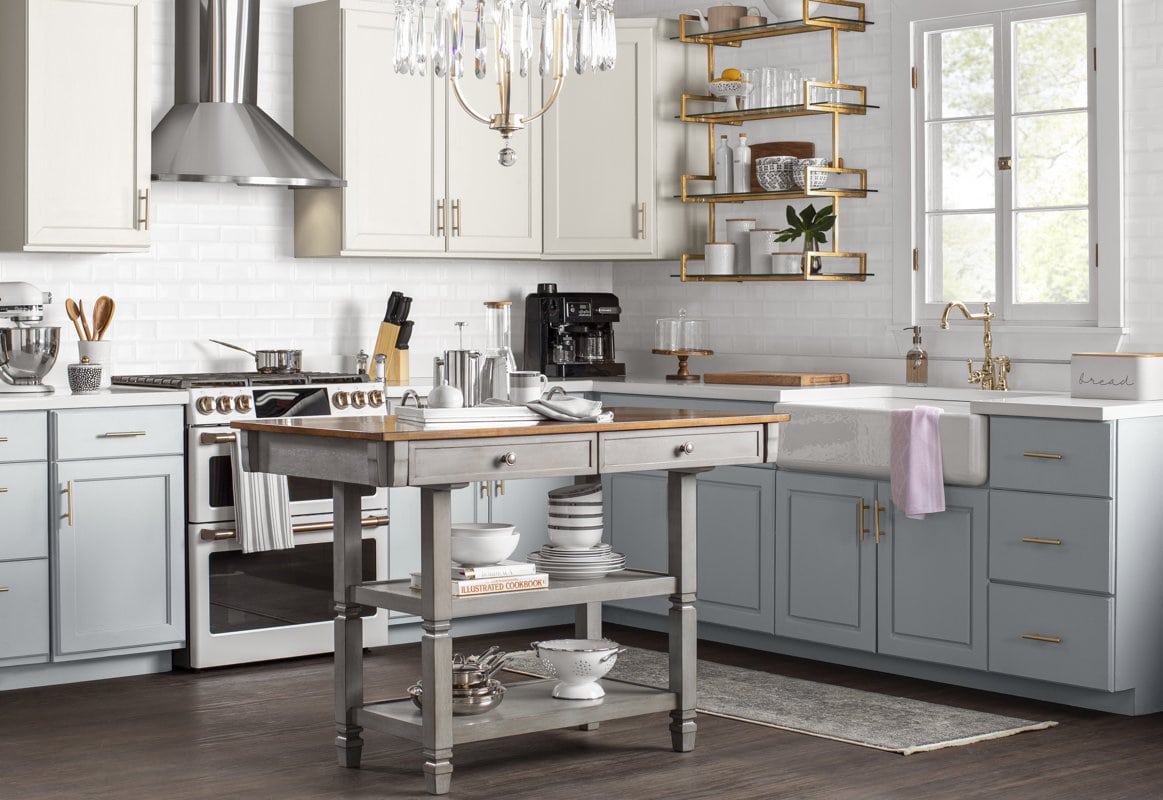 If an all-white kitchen is too monotonous – you might as well pick a subtle combination of lighter gray kitchen table with white cabinets. This duo will inject just the right amount of depth and character while not stealing too much attention.
Generally, you can consider this palette for modern Farmhouse, vintage, modern, and rustic designs. Also, don't ignore the shade of pastel blue on the lower cabinets that perfectly blends the kitchen panorama.
Black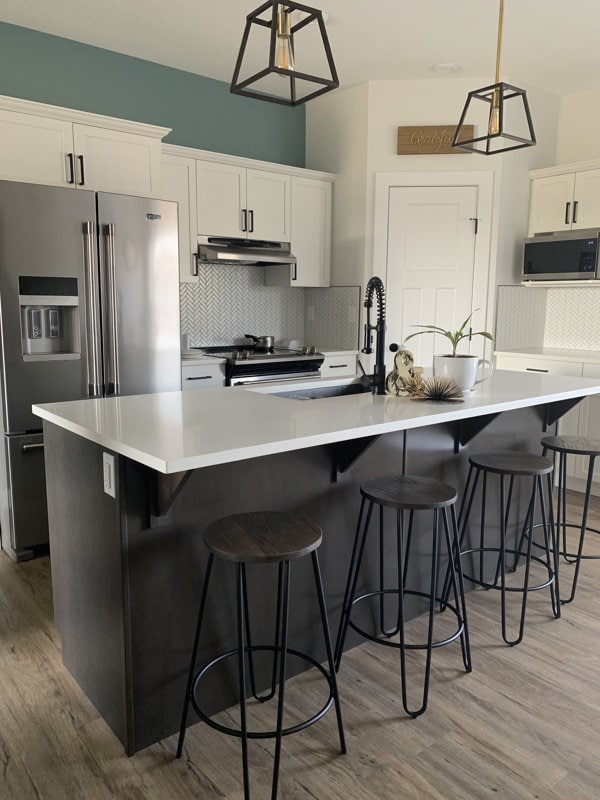 Black is responsible for creating a dramatic appeal in the kitchen. And especially if it's an all-white space, this bold neutral would totally play dominant and eye-catchy. Generally, this black kitchen table would create a stark appeal against the white cabinets – and if you're looking for such a contrast, let the black play a focal point!
Moreover, this combination is quite versatile and can easily complement modern as well as contemporary setbacks. When it comes to the size of the space, a little black wouldn't do any harm.
Teal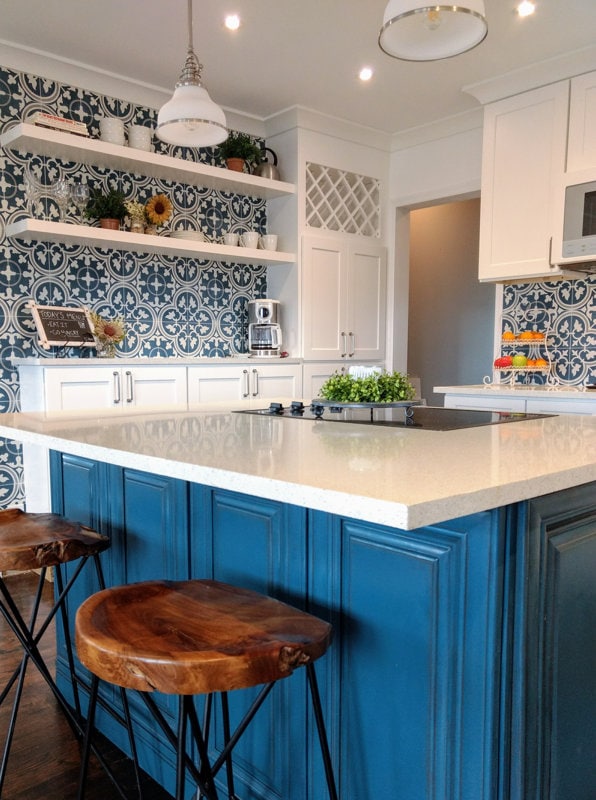 Have a look at this kitchen setup! What do you admire the most? Is it the Eclectic yet calming combination of blue and white? Or is it the cohesiveness of the kitchen? Well, let's not ignore the beautiful pair of backsplash tiles with white cabinets and a blue kitchen table.
You can further enhance the palette by incorporating matte black pull handles and ample refreshing indoor plants. Lastly, don't hold back from hanging chrome and white pendant lights.
Lighter Wood Stains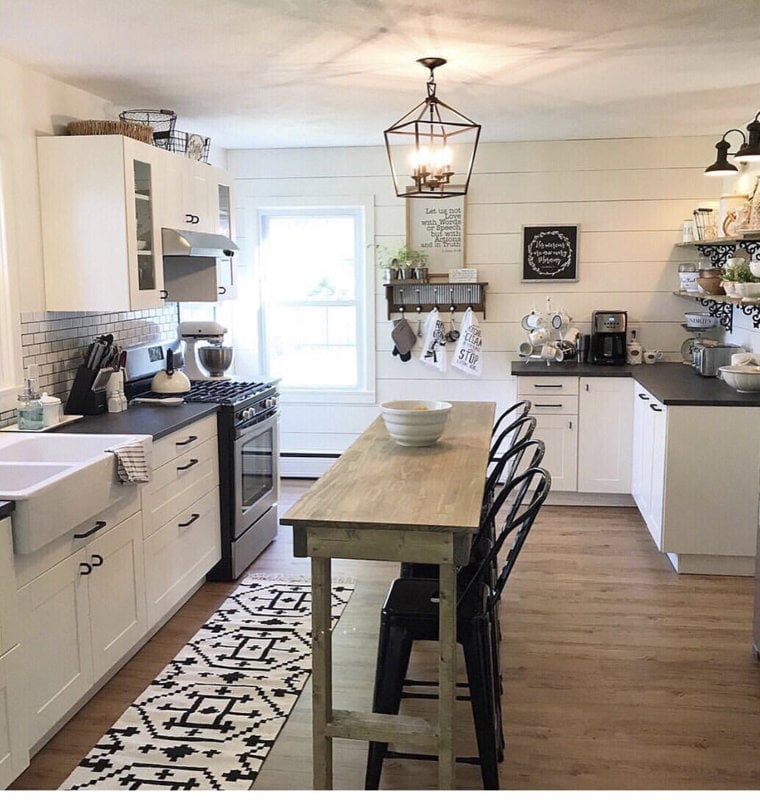 Do you adore the clean and crisp features of Scandinavian design? Generally, your white kitchen cabinets would seamlessly complement the pine and birch finishes. This gives a pure, light, and airy feel to the kitchen without overwhelming the vibe.
And especially if you have a Farmhouse, rustic, French Country, and Scandi style – the lighter wood stains are something to look forward to. Remember, this lighter stain is like the 'white' of stains.
Summing It Up
When it comes to pairing the white cabinets with a color for the kitchen table, the possibilities and options are truly endless. Since white is such an easy color to pair with, you can create any desirable vibe that you want! Remember, for a timeless appearance, choose neutrals and lighter or darker wood stains. Else, pair against a stark and bold color!
So, which color kitchen table intrigued you the most? Do let me know your thoughts in the comments below!