Decorated Life is reader-supported. When you buy through links on our site, we may earn an affiliate commission. Learn More
What Color Rug Goes With Black Furniture? 15 Ideas
Even though the black color has the potential to exhibit an elegant and bold statement – at the same time, it can be challenging to pair with. Since this color can overpower the rest of your palette, it makes it intimidating to create a balanced and cohesive atmosphere. Many homeowners admire the appearance of a sleek and sophisticated black piece of furniture – but the major challenge arises when picking a complementing area rug color to go with it.
Generally, choosing lighter-toned colors is a great way to neutralize the bold and dramatic, black furniture. So, don't hold back from pairing with colors like white, gray, beige, green, pink, tan, and taupe. Want to know in detail? Let's have a look into these color combinations for a perfectly harmonized and balanced space!
Beige Shag Area Rug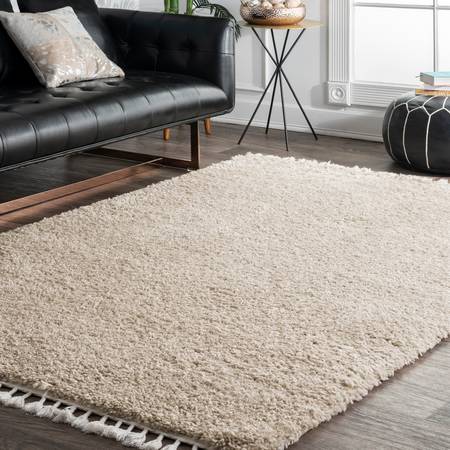 Black and beige make a great pair. So, if you want to neutralize the bold and dramatic black with something cozy and calm, a beige color area rug would be a great option. This solid shag rug flaunts off the tassels at the end that can exhibit a cheerful and fun-loving touch to the room.
Moreover, the plush and soft texture provides a luxurious texture under your foot. Yes, you can walk barefoot and feel homely at all times!
Animal Print Area Rug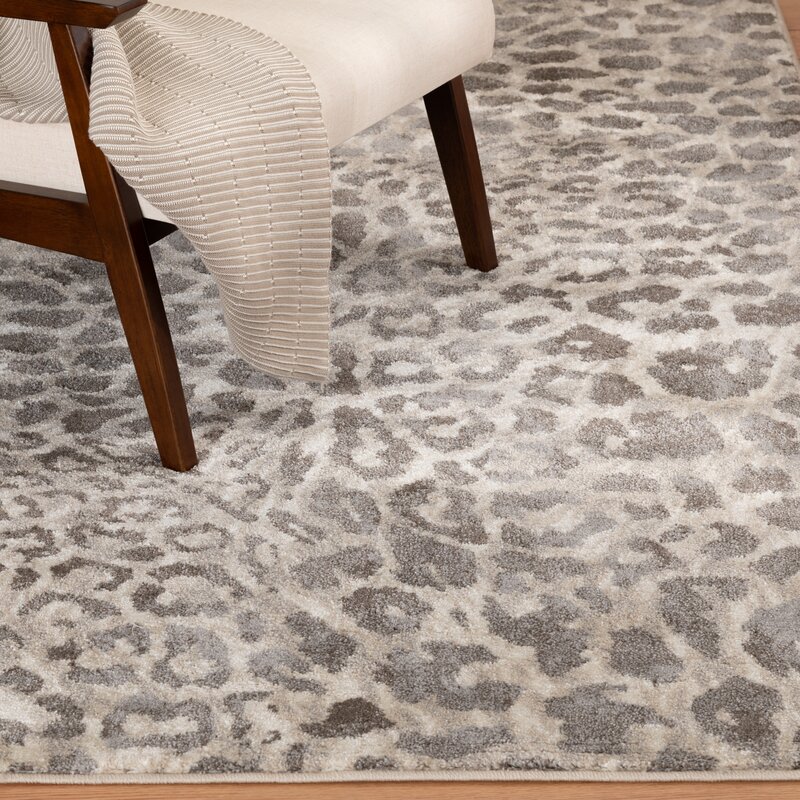 Do you have a touch of Hollywood glam in your home? If yes, this animal-printed area rug is a perfect addition to your living room or bedroom. Well, it's not always about what color rug goes with your black furniture – sometimes, you must have an eye on various patterns to create a dramatic effect.
In this case, the globally-inspired animal printed rug showcases the chic neutrals of beige and gray that perfectly complement your black furniture. Rather, it adds a perfect sense of depth as well!
Soft Pink Rug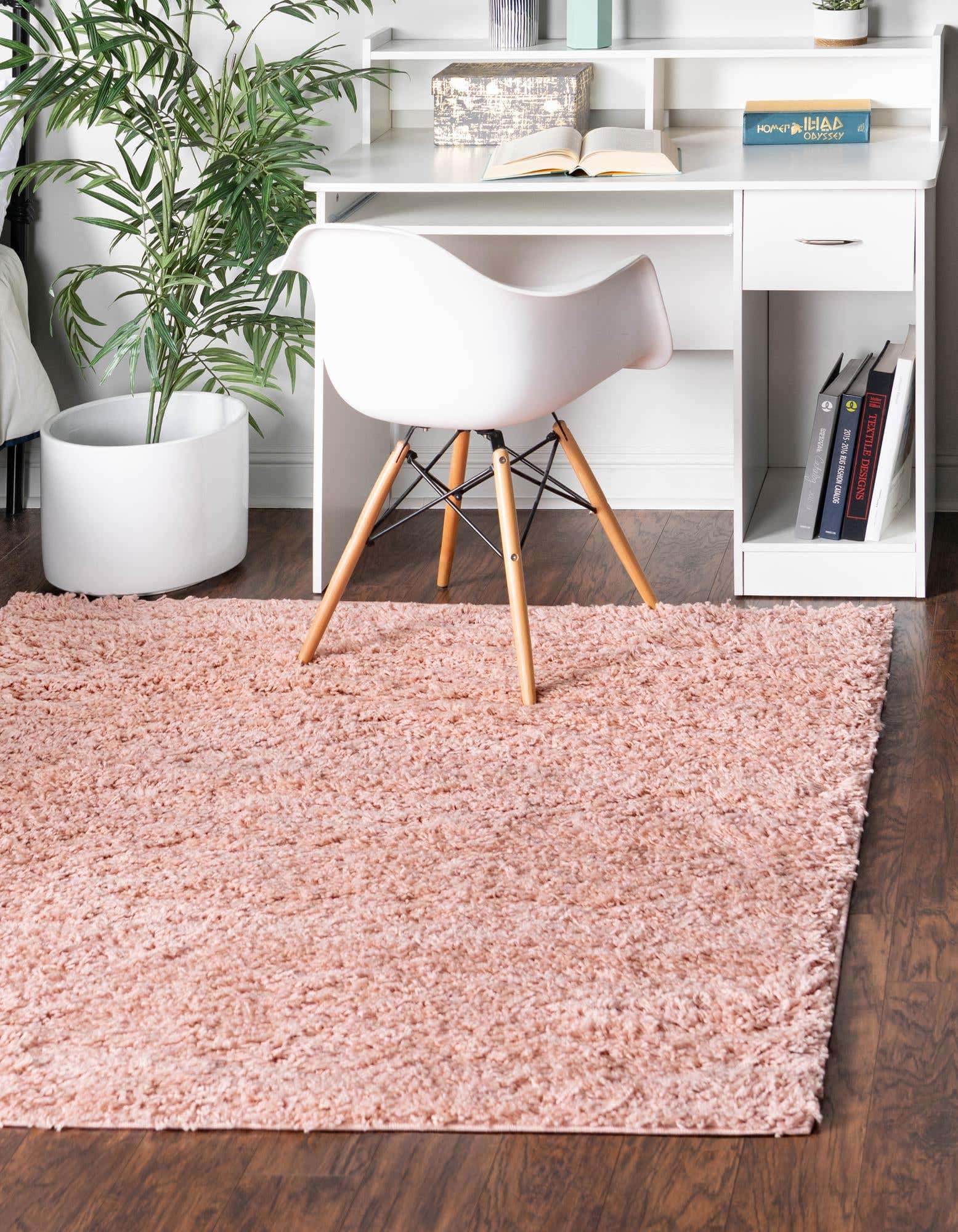 This is another color rug that pairs beautifully with your black furniture. The soft and fragile appearance and feel of the rug dramatically juxtapose with the bold and authentic black furniture to create an utmost stark and eye-catchy appeal.
You can choose to further add tinges of this pink on your throw pillows, artwork, and curtains. Yes, playing with faux fur or sequin is like a cherry on the top!
Gray Salt and Pepper Area Rug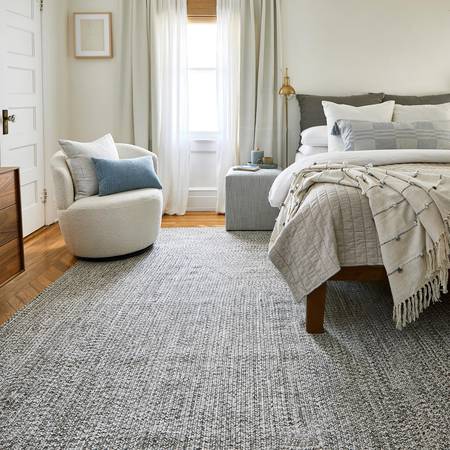 Let's talk about a monochromatic color palette! So, if you don't have an eye for fun colors and pops of hues – this is most likely one of the best color options to pair with. Gray is quite simple to work with, blends seamlessly, and at the same time, will never go out of trend.
On the other hand, this gray rug for black furniture will eventually create a serene oasis for your space. Looking to redecorate the room after a couple of years? Don't worry – you can easily place this rug elsewhere.
Gray Abstract Area Rug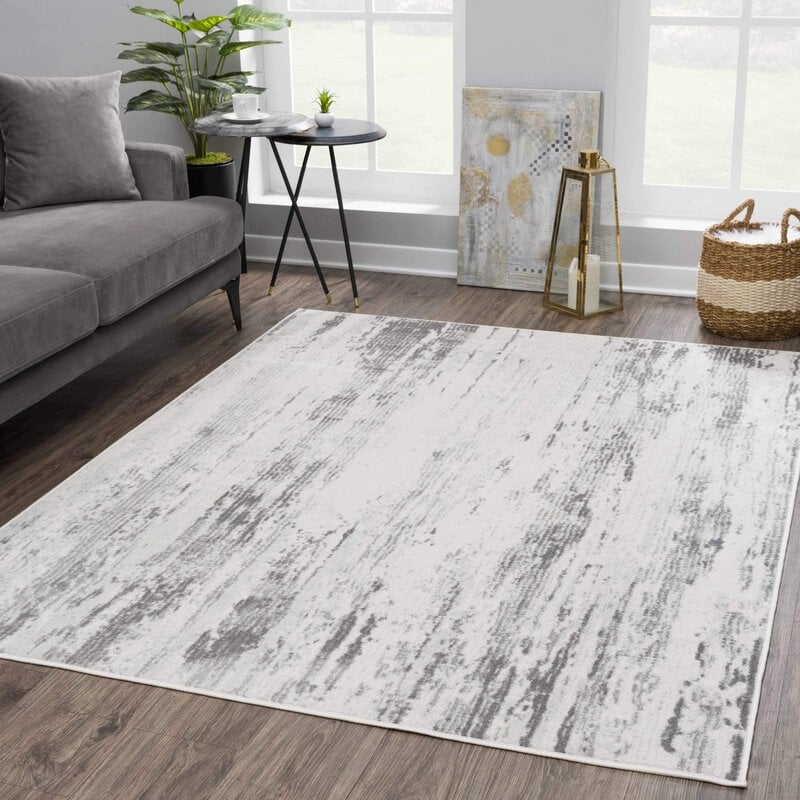 A solid gray area rug is undeniably adding a dramatic touch to your space. And if that is overwhelming or overpowering for you, this chic gray abstract design will absolutely work. Whether you have a modern, farmhouse, or contemporary interior design style – this rug with a faded and worn-out look is bound to play outstanding!
Secondly, this area rug has a medium pile height to equally add plush and cozy vibes – while at the same time, making it easier to maintain.
Slate Green Rug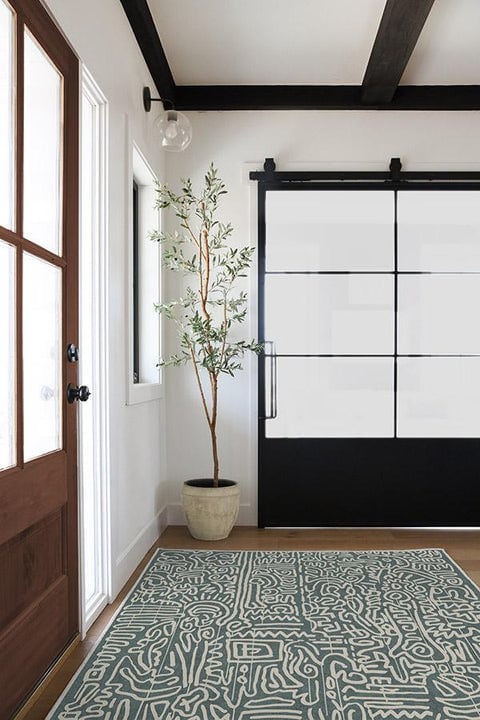 If you want to add a refreshing and wholesome vibe in your living room or bedroom – this slate green area rug would definitely merge in. However, remember not to use a bright shade of green that can truly overpower the space and make the black furniture look dull and dingy.
An earthy shade of green is highly recommended – else, a couple of lime greens, sage greens, or olive greens would equally work.
Black and White Diamond Area Rug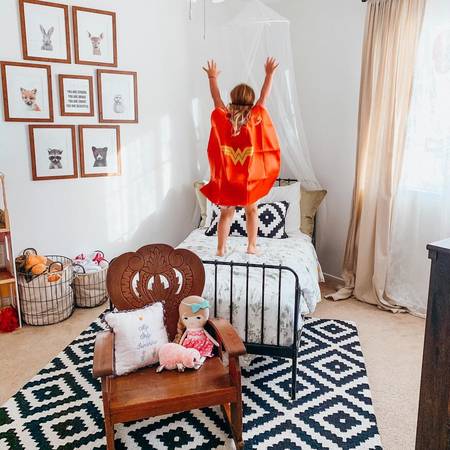 This is one of the best color rugs that go with your black furniture. So, when in doubt about pairing color palettes and adding a sense of visual appeal, this quirky area rug stands number one in the queue. The black and white combination adds an interesting effect to make your living room or bedroom flawless and flabbergasting.
Furthermore, the white accent in the rug is perfectly balancing the bold and stark character of the black in your rug and furniture.
Tan Border Rug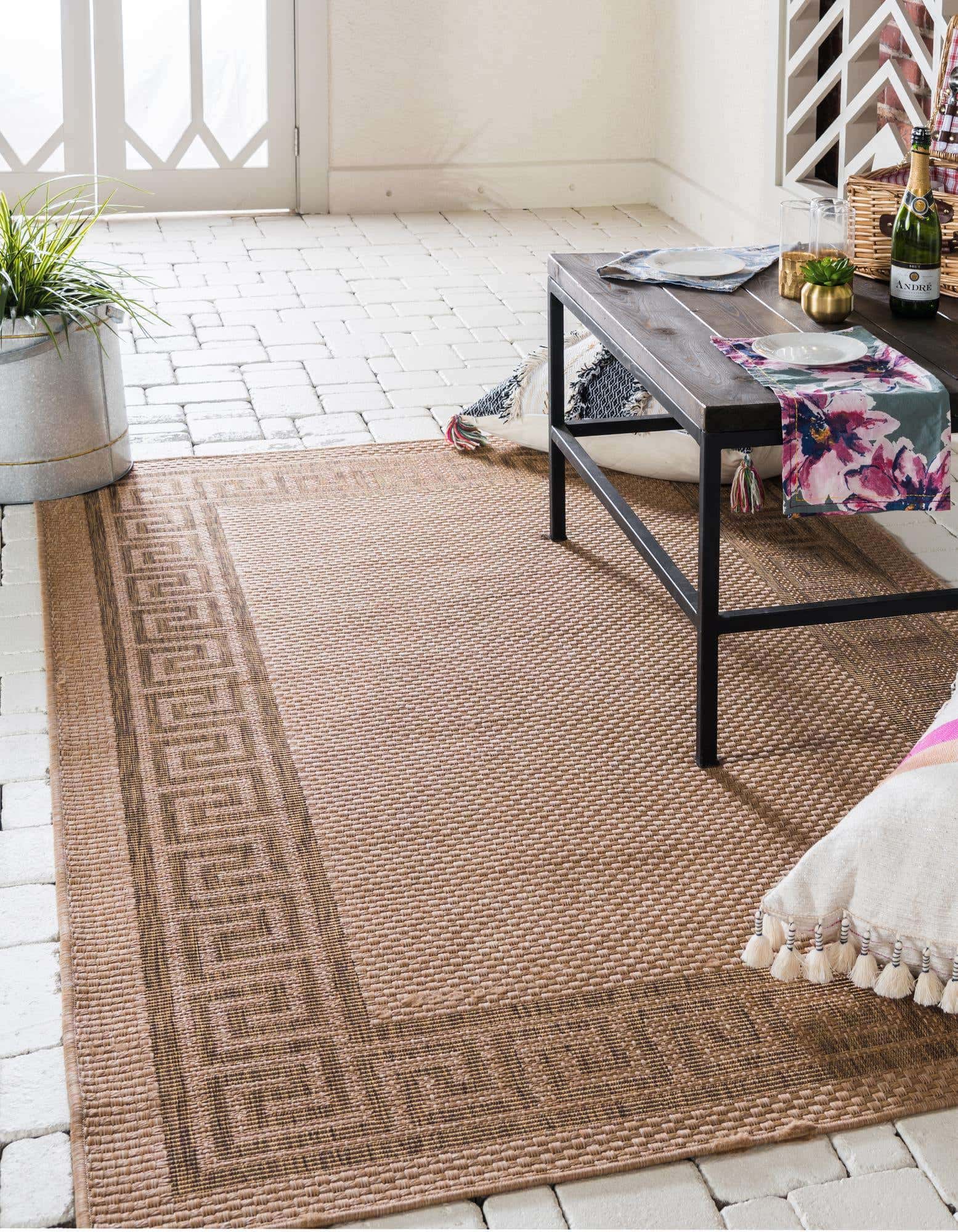 Most of the warm and earthy shades of brown generally don't complement well. But when it's a shade of tan, the black couch is bound to look focal and fabulous. This combination can give your room a perfect soothing, calming, and relaxing touch with a bit of contrast and depth.
Generally, you can best pair your black leather couch with this rug. And furthermore, if you have a black bench, iron-framed bed, and accent chairs – don't feel shy from using this rug.
Oriental Red Area Rug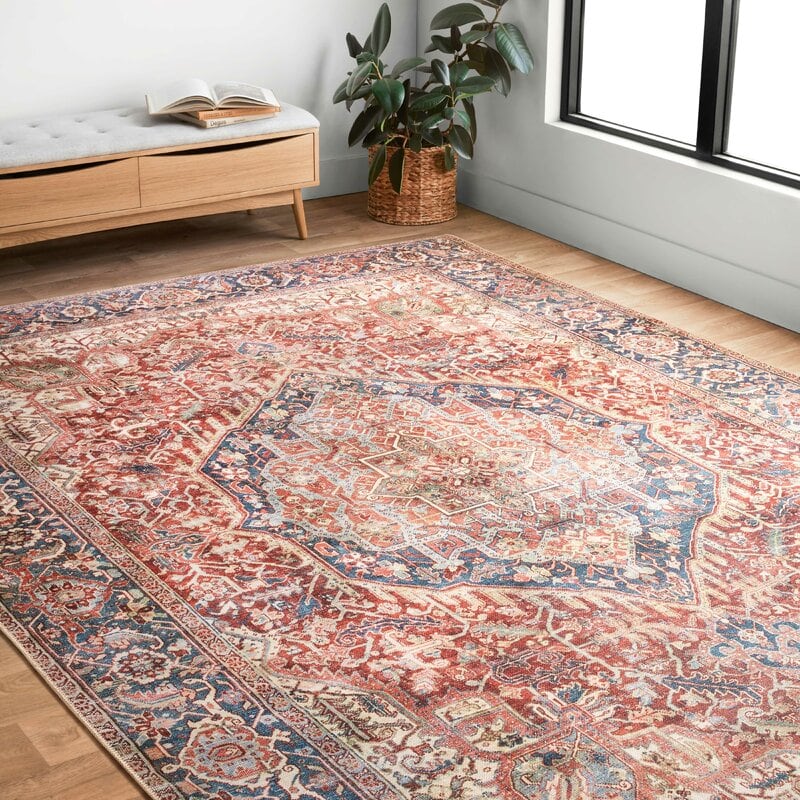 Using a red area rug will inject a lively, energetic, and homely vibe. Yes, it's one of those few colors that pair well with your black couch – surprisingly. This rug captures the spirit and exhibits an antique touch that will never let your black furniture look old, boring, and out of place.
Moreover, this low-pile, a printed area rug is quite easy to maintain and can host high traffic in your home – especially for the living room.
Pearl White Shag Rug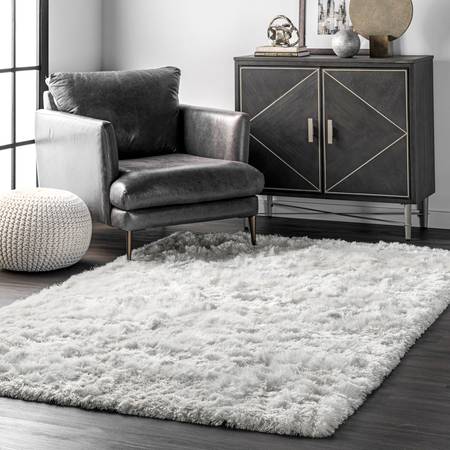 When in doubt – choose a white area rug to go with your black furniture. There is nothing better than pairing a solid white rug with your black furniture to create a subtle and calm base. And especially if you have a modern, minimalist, and contemporary style – this pearl white shag rug is something to look forward to.
Furthermore, this color palette will make your black couch stand out even more. And with the high pile of the rug, you can always feel cozy and comfortable.
Multi-Colored Sapphire Rug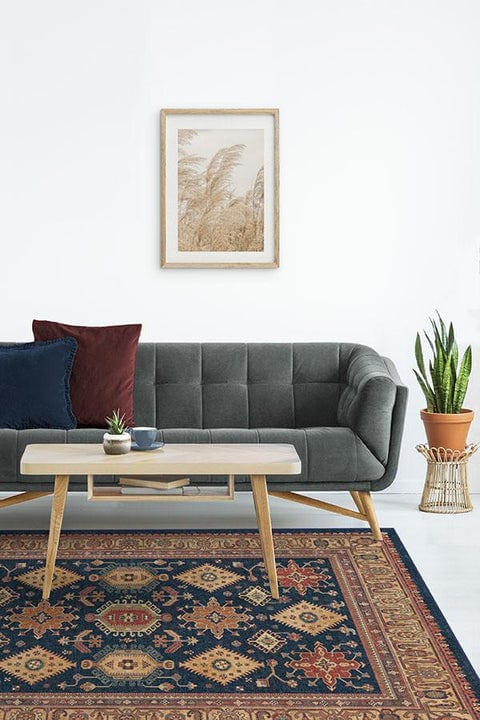 If you have an eclectic glam, traditional, or maximalist style – this multi-colored sapphire rug will definitely blend in. It adds a cultural and worldly charm to your space with an intricate pattern that rather makes a striking and eye-catchy appeal.
Your black furniture can easily complement the above-mentioned colors. But when it is a combination of rust red, orange, and teal – you simply can't ignore the quirky appearance.
Sky Blue Rug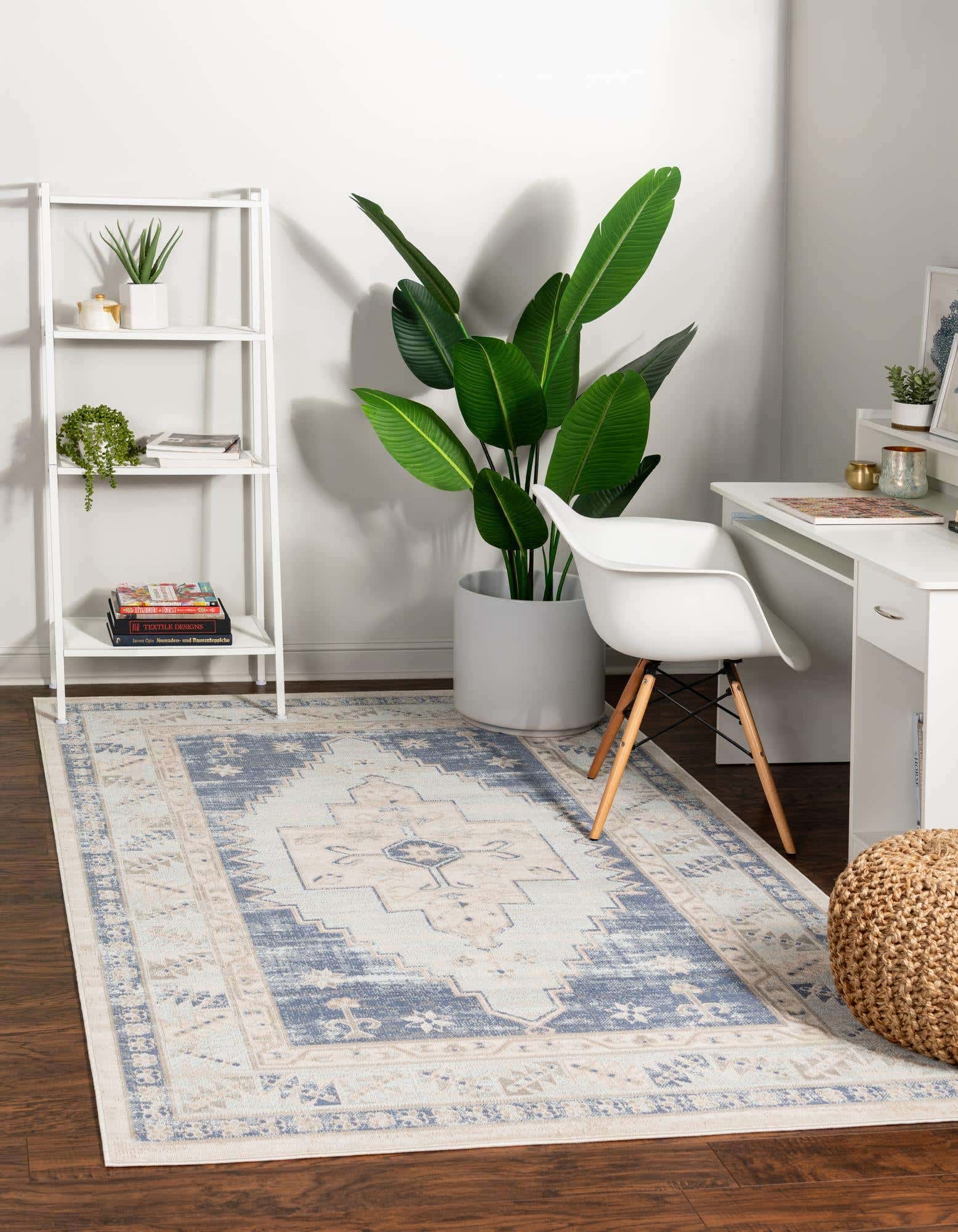 You can never be doubtful when laying a sky blue rug underneath the black furniture. It adds a cool and calming touch while at the same time, offering the perfect color combination feel to your living room or bedroom.
Furthermore, this area rug has quite a low pile height and can easily be used in high-traffic areas. Apart from sky blue, you can also choose to pair with other shades like navy and cobalt.
Multicolored Abstract Rug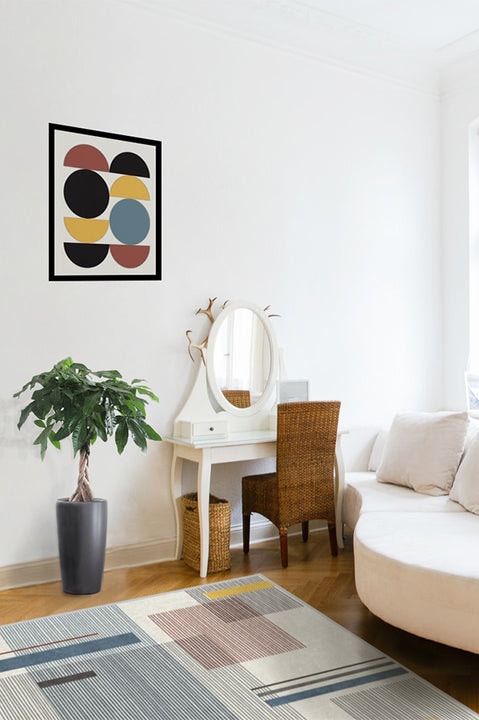 For a mid-century modern or contemporary style backdrop, this multicolored abstract rug plays one for all. So, if you don't like the feel of a single dominant hue reigning the palette, you might as well pick a sleek design like this rug to add a stunning factor.
This indoor washable rug features geometric lines in blue, red, and yellow to add the perfect amount of warmth and quirkiness to the room.
Off-White Shag Rug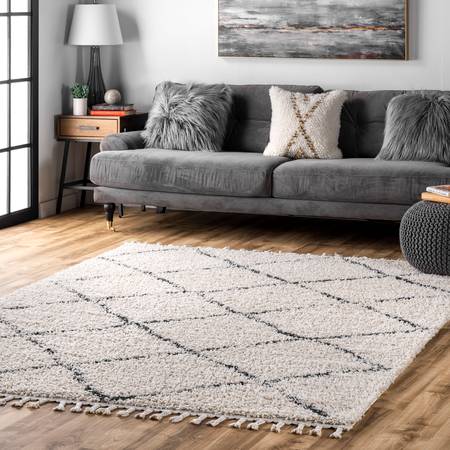 Since clean whites can exhibit a cool and crisp touch – at the same time, off-whites can make your space feel extra warm and comfortable. Yes, this color rug goes with black furniture without stealing too much attention – while acting as a perfect base.
And it's not an old-school rug with just a dominant and solid creamy hue! Yes, the lattice pattern is something that creates utmost interest in the room.
Gray and Yellow Area Rug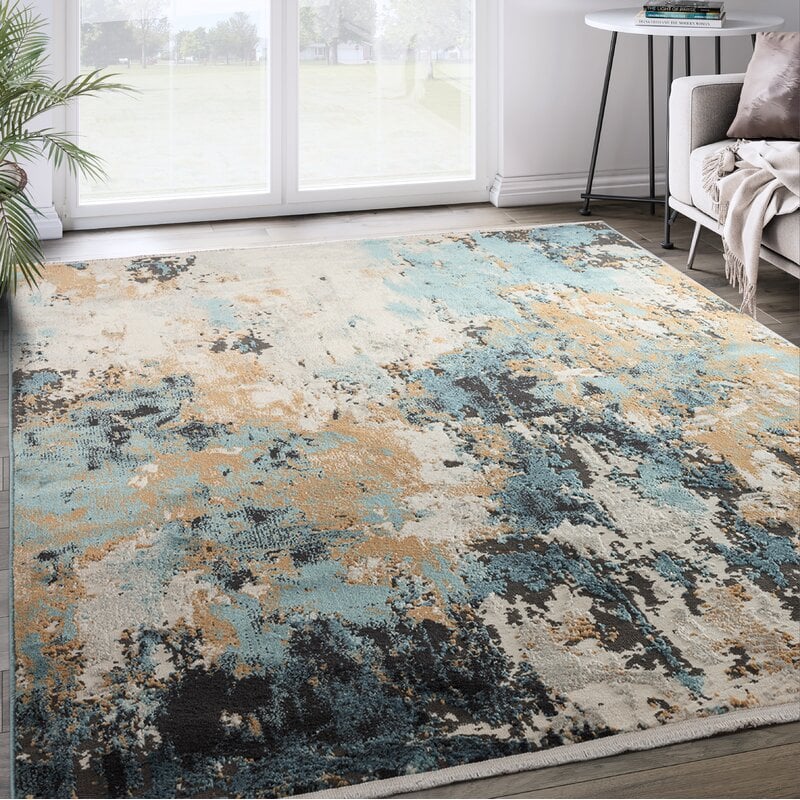 Lastly, it is never too late to add a mixture of gray and yellow to your rug with the black furniture. This combination will grab the attention of your guests and give it a perfect 'wow' factor. Yes, it wouldn't overpower the vibe – rather, seamlessly blend with it.
Furthermore, this palette must be adorned in contemporary, mid-century modern, modern, and minimalist backdrops. Don't forget – the yellow adds just the right amount of warmth and accent!
Summing It Up
Pairing the black furniture with an area rug is not as daunting as it seems. Just the right shades of blue, gray, green, and white can magically add a sense of cohesiveness to your space. So, now that you have a wide array of color rug options for black furniture – are you excited to incorporate any? Do let me know your thoughts in the comments below!