Decorated Life is reader-supported. When you buy through links on our site, we may earn an affiliate commission. Learn More
What Color Furniture Goes with Light Hardwood Floors? 15 Ideas
Not only are light hardwood floors classic, but right now, they are very on-trend.
And luckily, matching furniture to light wood floors is easy. There's just one rule to follow: don't use furniture the same color as your floor. If you do this, your room will look flat and one-dimensional.
Instead, focus on furniture that contrasts or complements the flooring. Here are some ideas for you to try.
Go Neutral with Cream Colored Furniture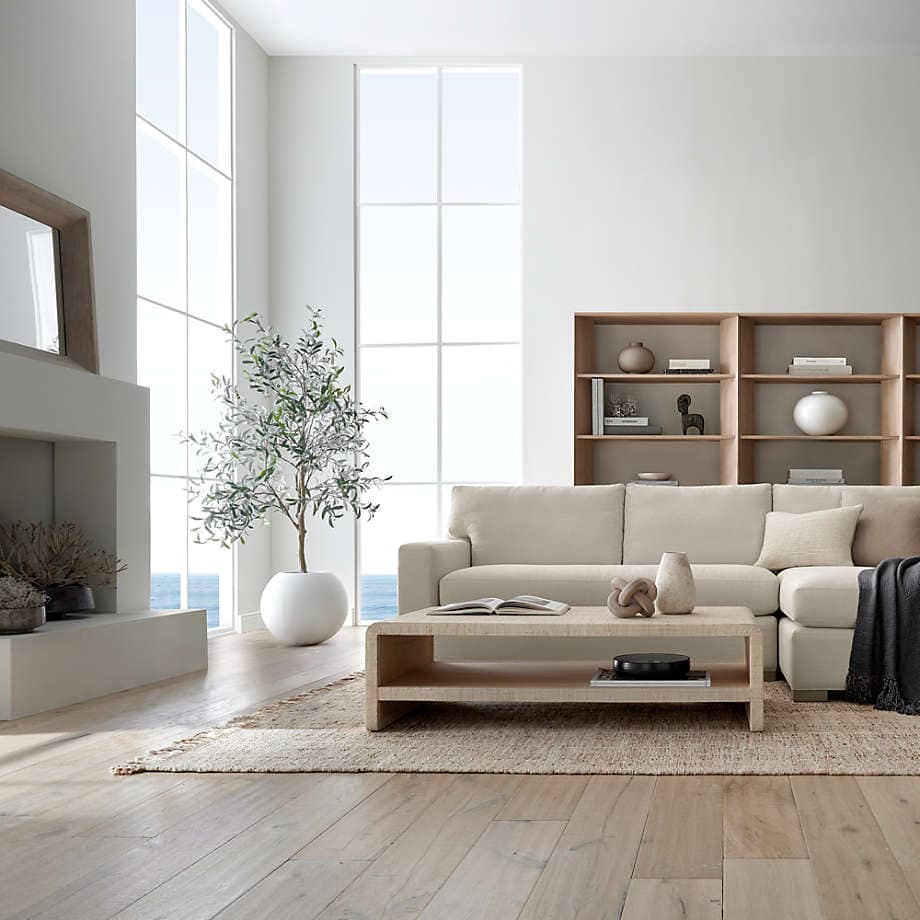 If you like neutral color schemes, try cream-colored furniture. Cream is an easy match, regardless of the undertones of your floor. (Just make sure the furniture isn't the same color as your hardwoods.)
You can find this cream-colored sectional at Crate & Barrel. It comes in several shapes, sizes, and color options. The color pictured is "pearl."
Try a Green Sofa on Red-Toned Floors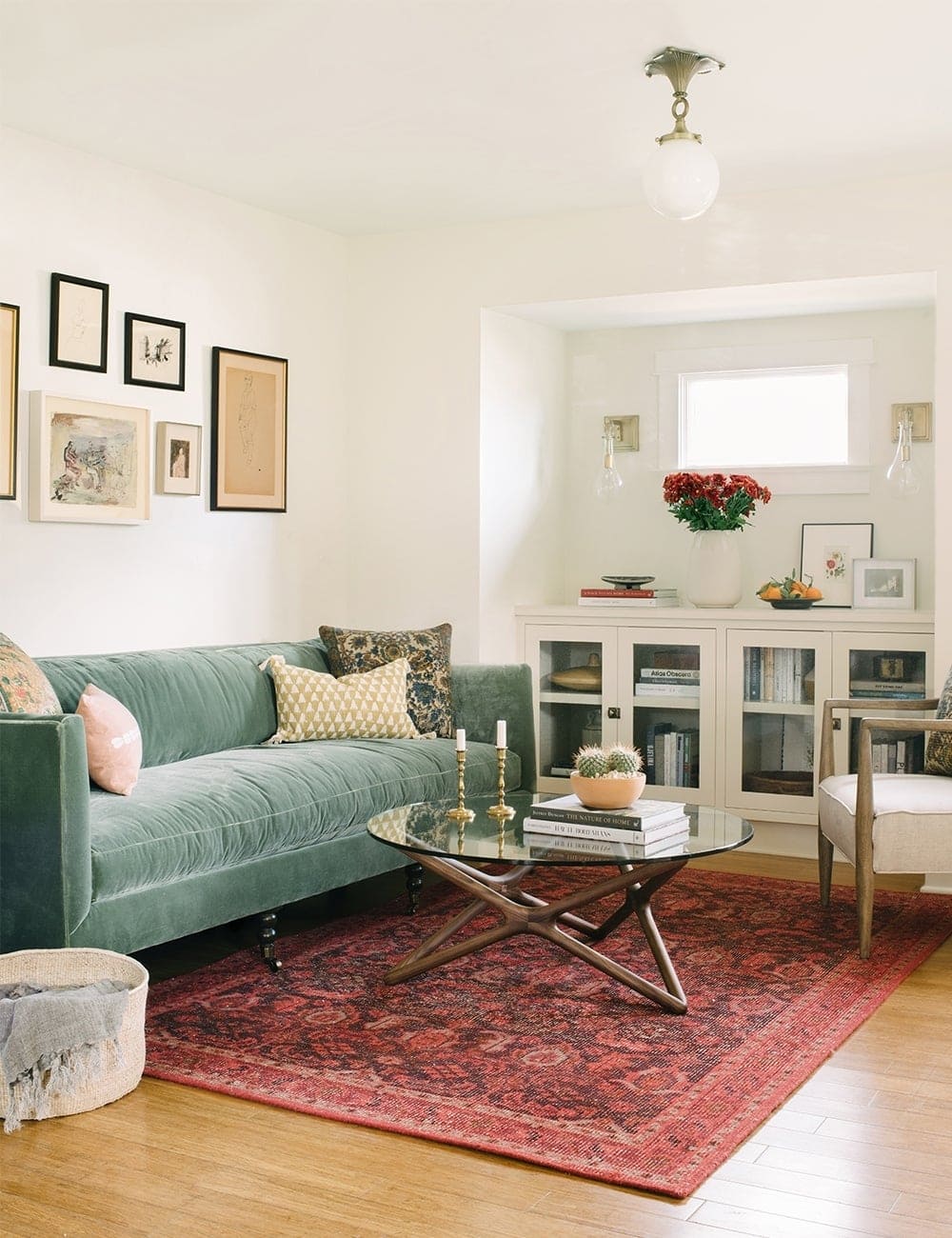 If your hardwood floors have red undertones, and you want to make them pop, try a green sofa. Green and red look good together and provide a beautiful contrast.
This green velvet sofa is from Lulu and Georgia. It has a vintage flair and comes in four different colors.
Contrast with Dark Gray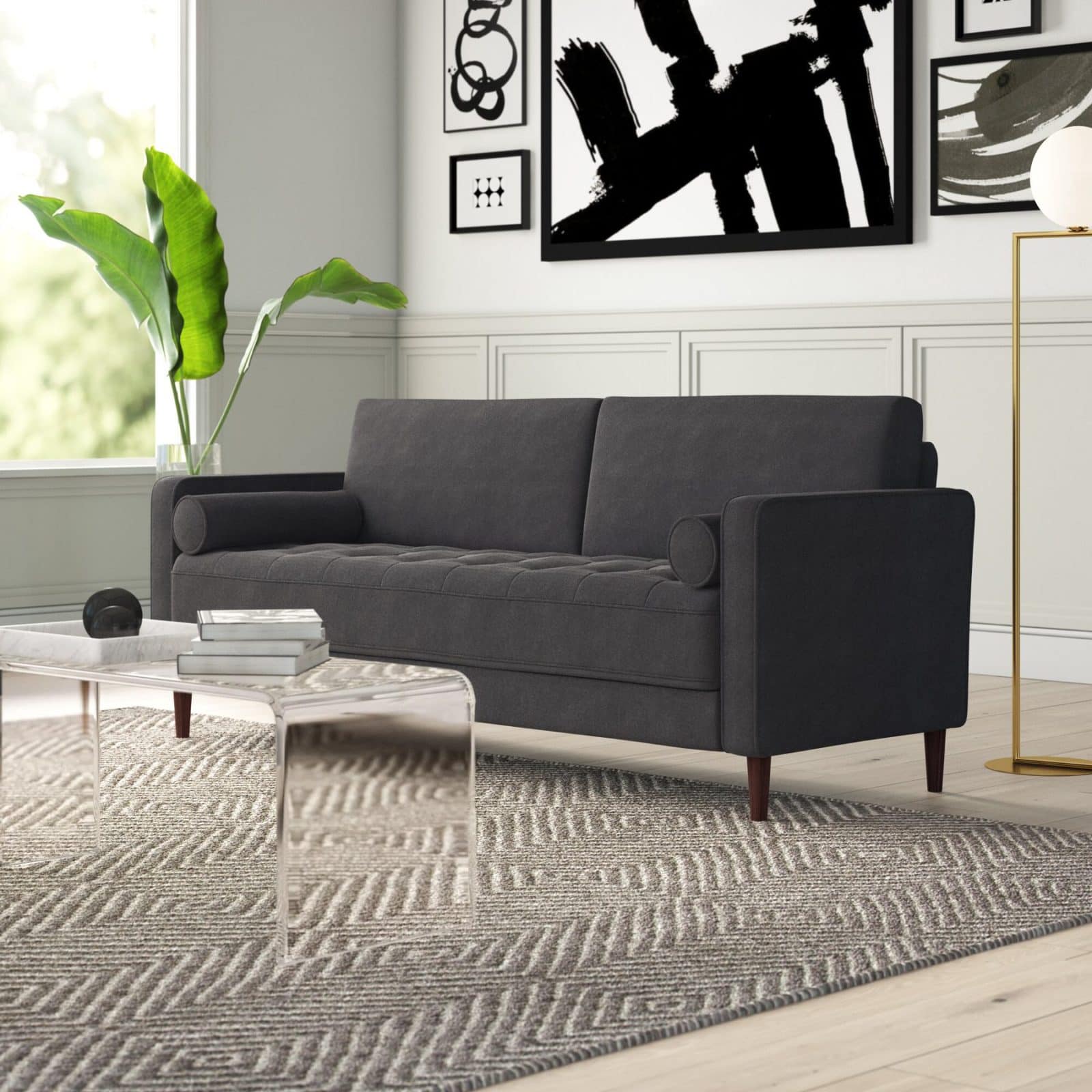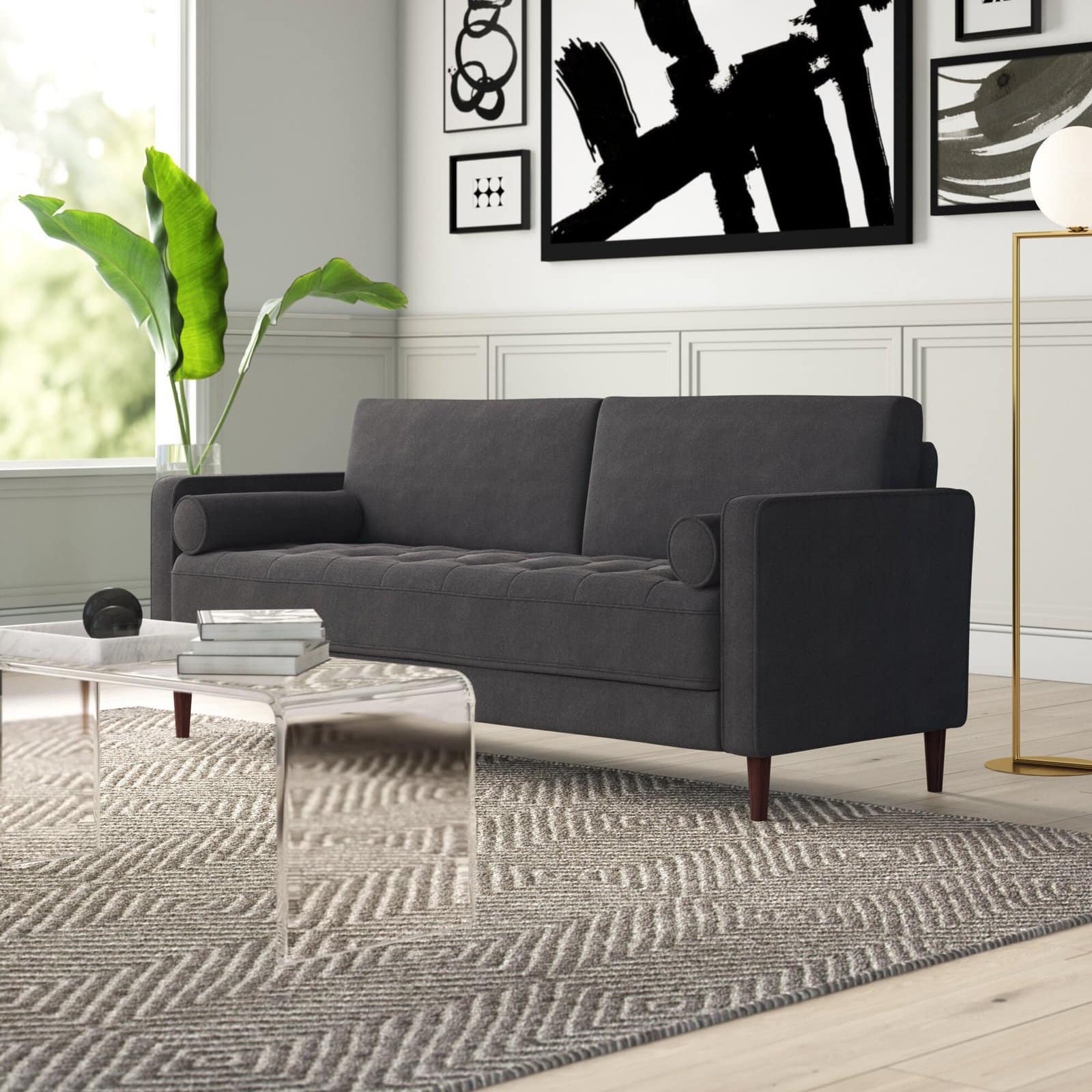 One of the easiest ways to pick furniture for light wood floors is to contrast them. So, for light floors, go dark with your furniture – one great option is a dark gray.
You can find this heather gray sofa at Wayfair, and it also comes in navy. It will look great against all very light hardwoods. It has a simple style that can easily work with many types of decor.
Accent with Wood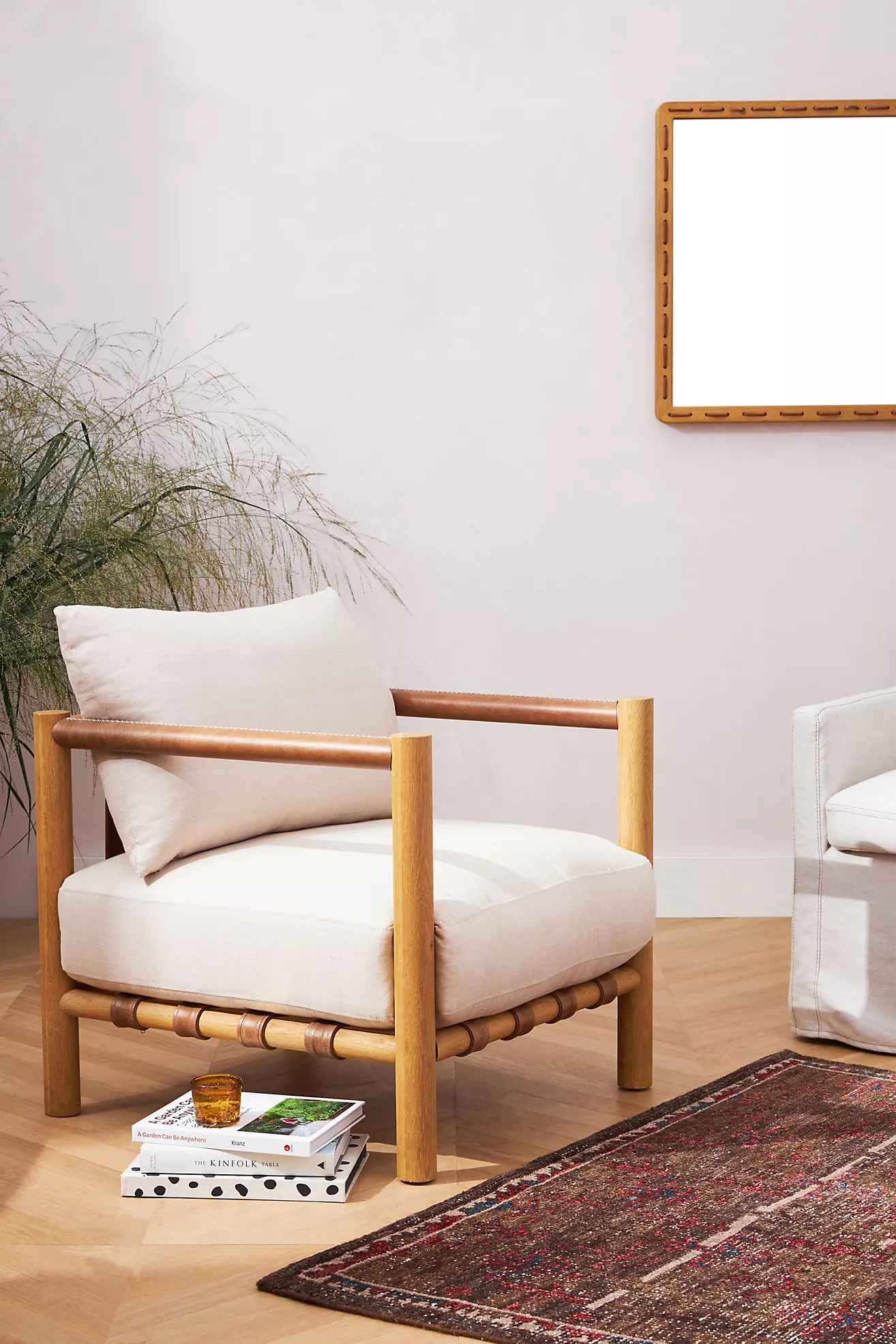 If you have light wood floors, I recommend that your large pieces, like a sofa, be predominantly fabric or leather. But for accent pieces like a chair, don't be afraid to bring in some wood.
This wood accent chair from Anthropologie has an oak frame and off-white cushions. This looks fantastic on oak floors that are several shades lighter than the chair. (However, if your oak floors are the exact same as this chair, steer clear. Avoid matchy-matchy at all costs.)
Keep it Simple with Black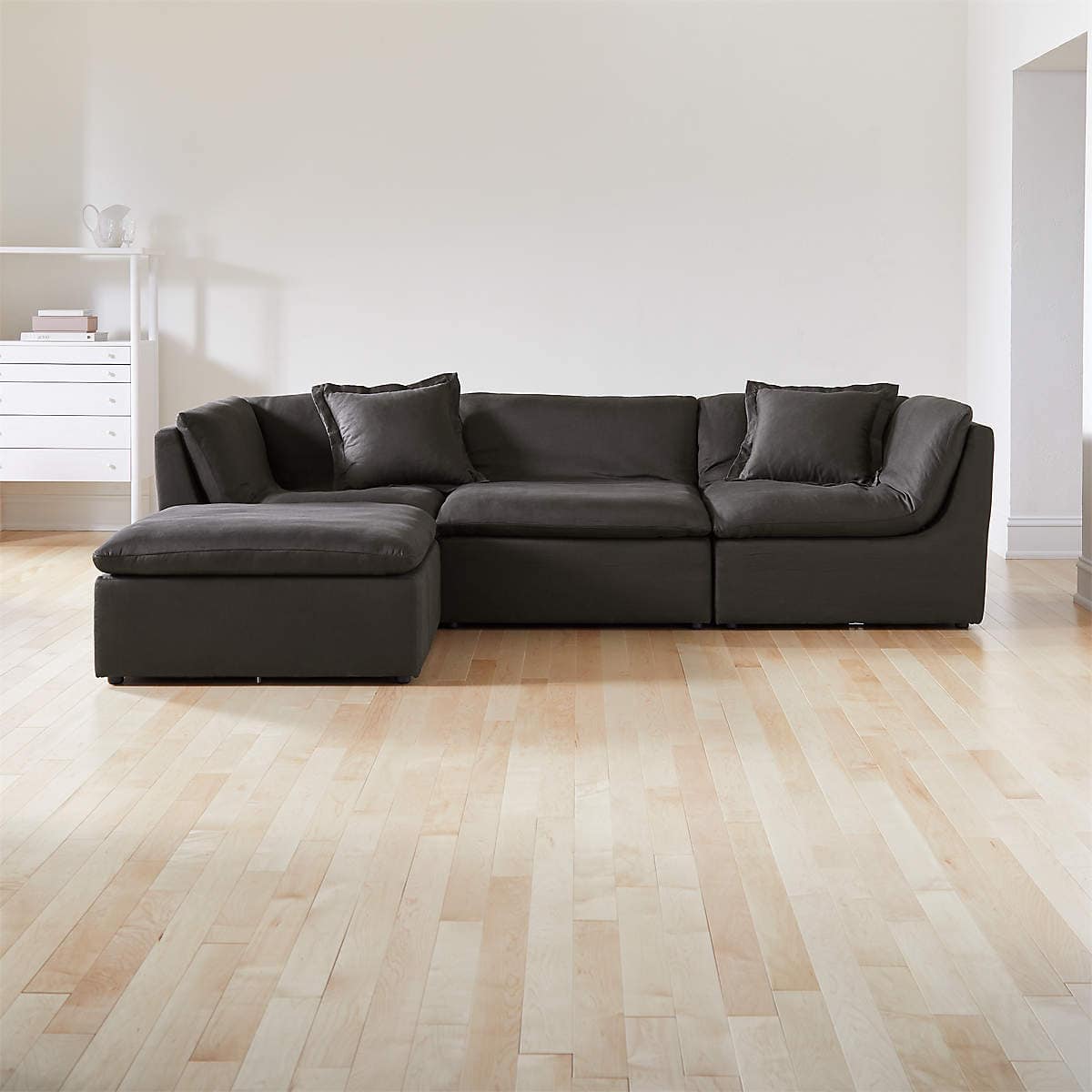 Going dark with furniture can help mask everyday dirt, wear, and tear if you have kids. And luckily, black sofas will match all light hardwood floors.
If you're looking for a sectional that's comfy but still stylish, this one from CB2 is a great choice. It comes in four pieces so you can rearrange it, and it has plush feather-down pillows.
Create a Bright, Luxe Color Scheme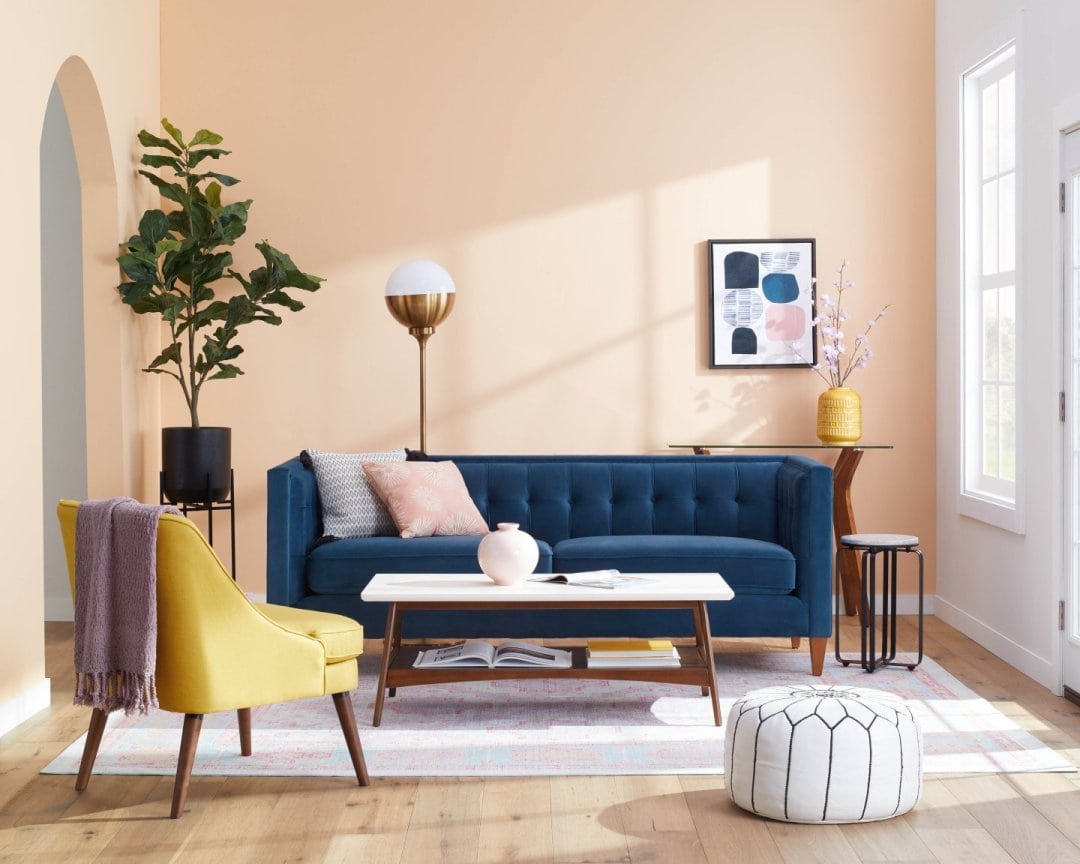 Do your hardwood floors look pretty neutral? If they do, you're in luck because they're the perfect backdrop for any color scheme you'd like.
If you prefer a glam or luxe look, do something like this – pick a dominant color for the couch and then choose a coordinating accent color for the chair and accessories.
Warm Up Your Room with Copper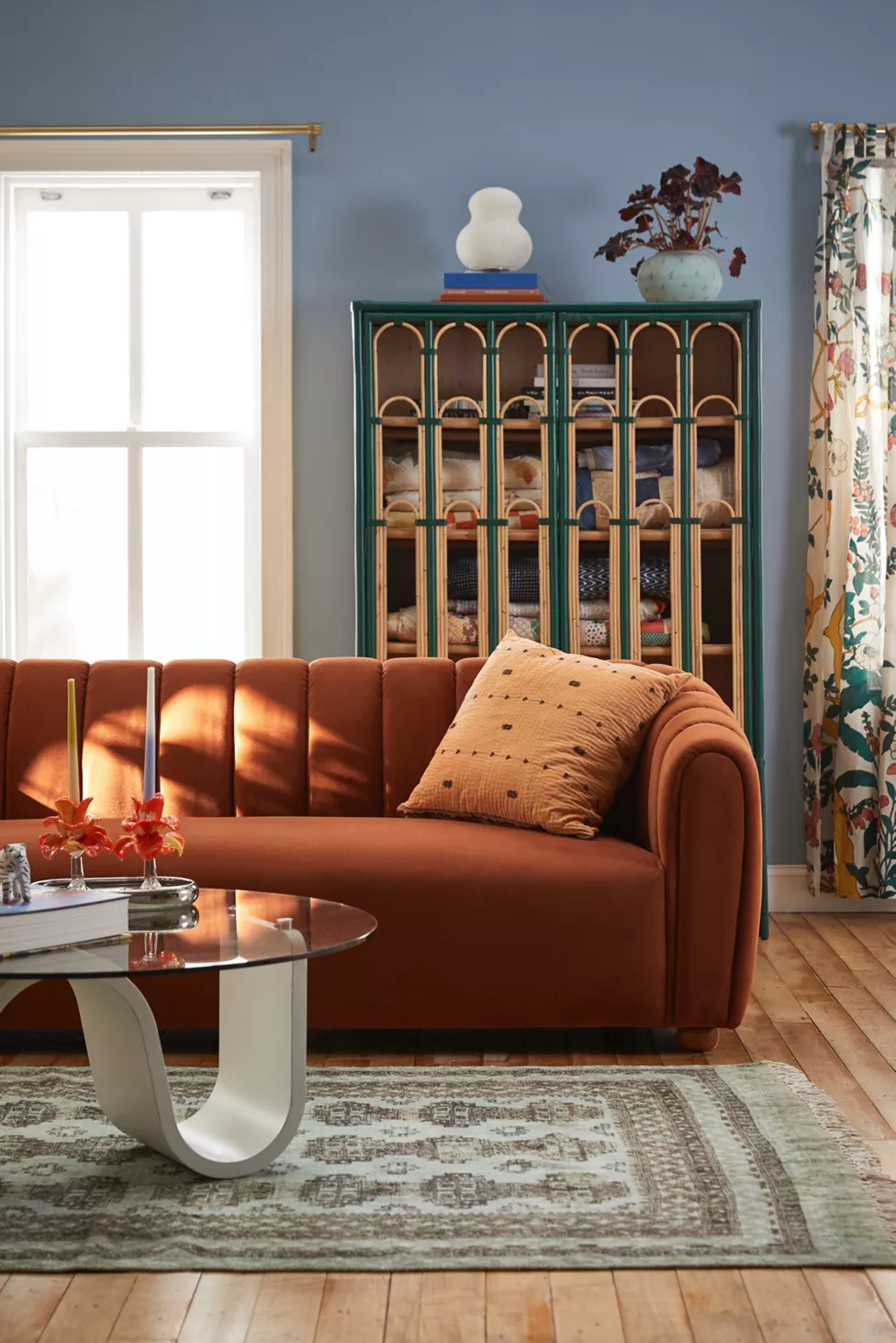 If you like warm, rich furniture, you can use it. Just make sure that if your floors have red undertones, they're at least several shades lighter than the furniture.
If you like this particular sofa, you can find it at Urban Outfitters. It's a rich copper color with beautiful tufting throughout. This will work with cool, neutral, and very light warm-toned hardwood floors.
Get a Coastal Look with Light Blue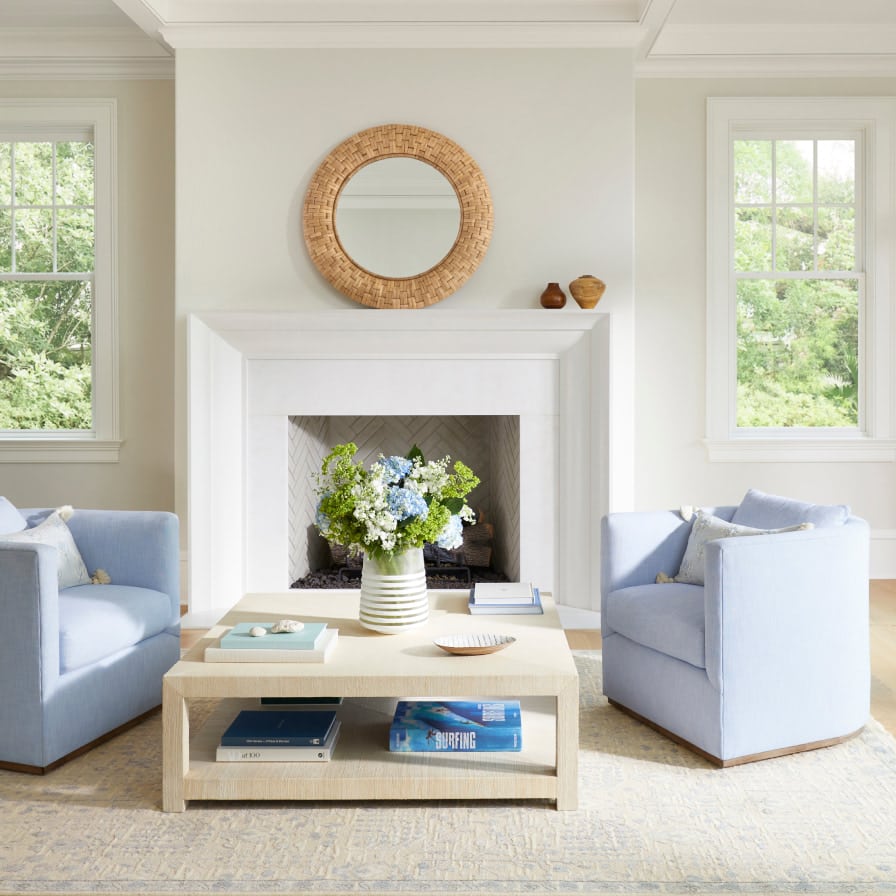 Modern coastal rooms are bright and airy. And if you like this look, you're in luck – light hardwood floors are the perfect starting point.
You can get coastal style by incorporating light blue furniture into your room. Then work in some more light-colored woods and some modern beachy accents.
Use a Versatile Brown Leather Sofa
You've probably seen several versions of this brown leather couch, and for a good reason. This couch goes with several decor styles and types of hardwood floors.
This version from Wayfair is faux leather. In comparison to genuine leather, it's much less expensive. It also comes in five color options.
Consider Earth Toned Furniture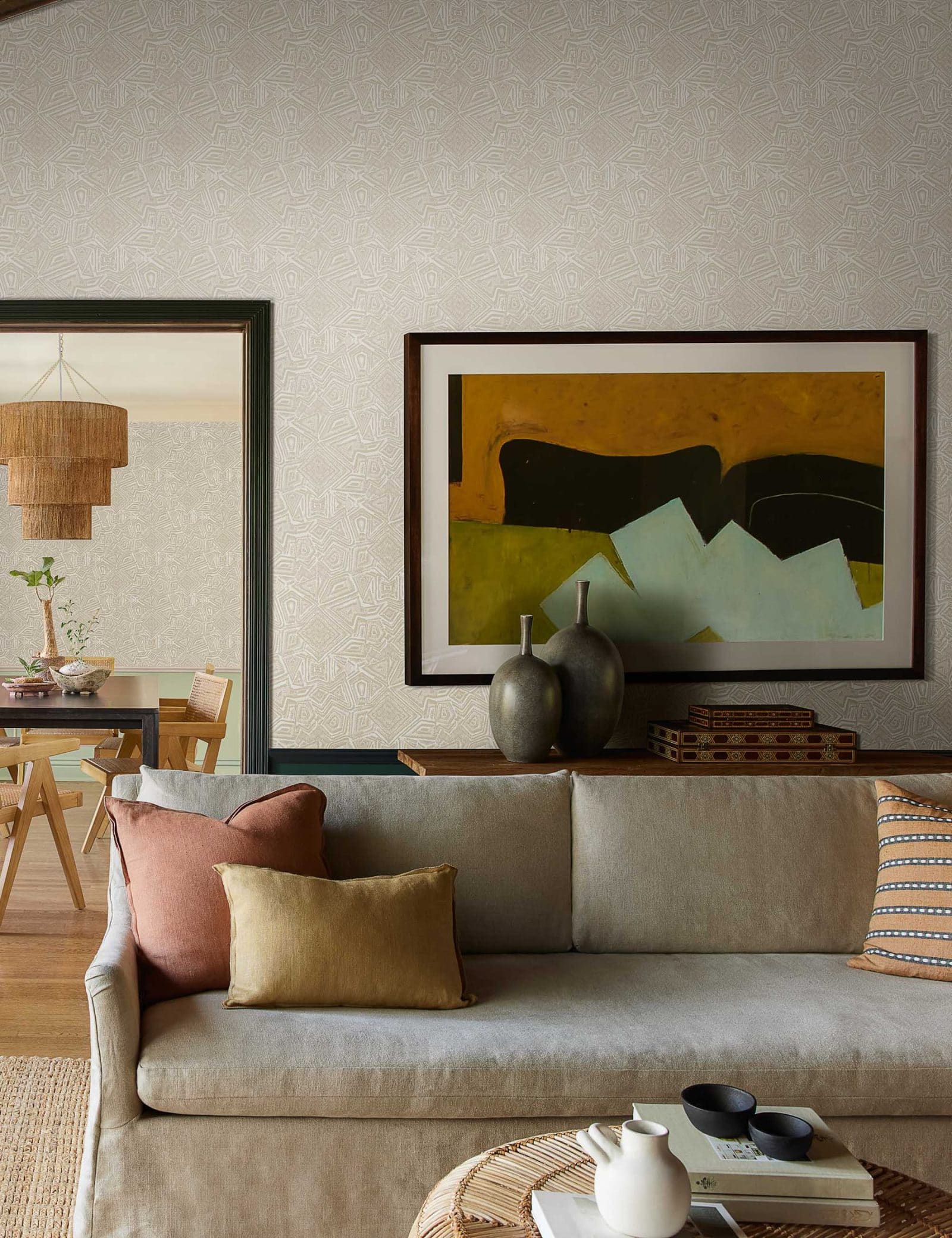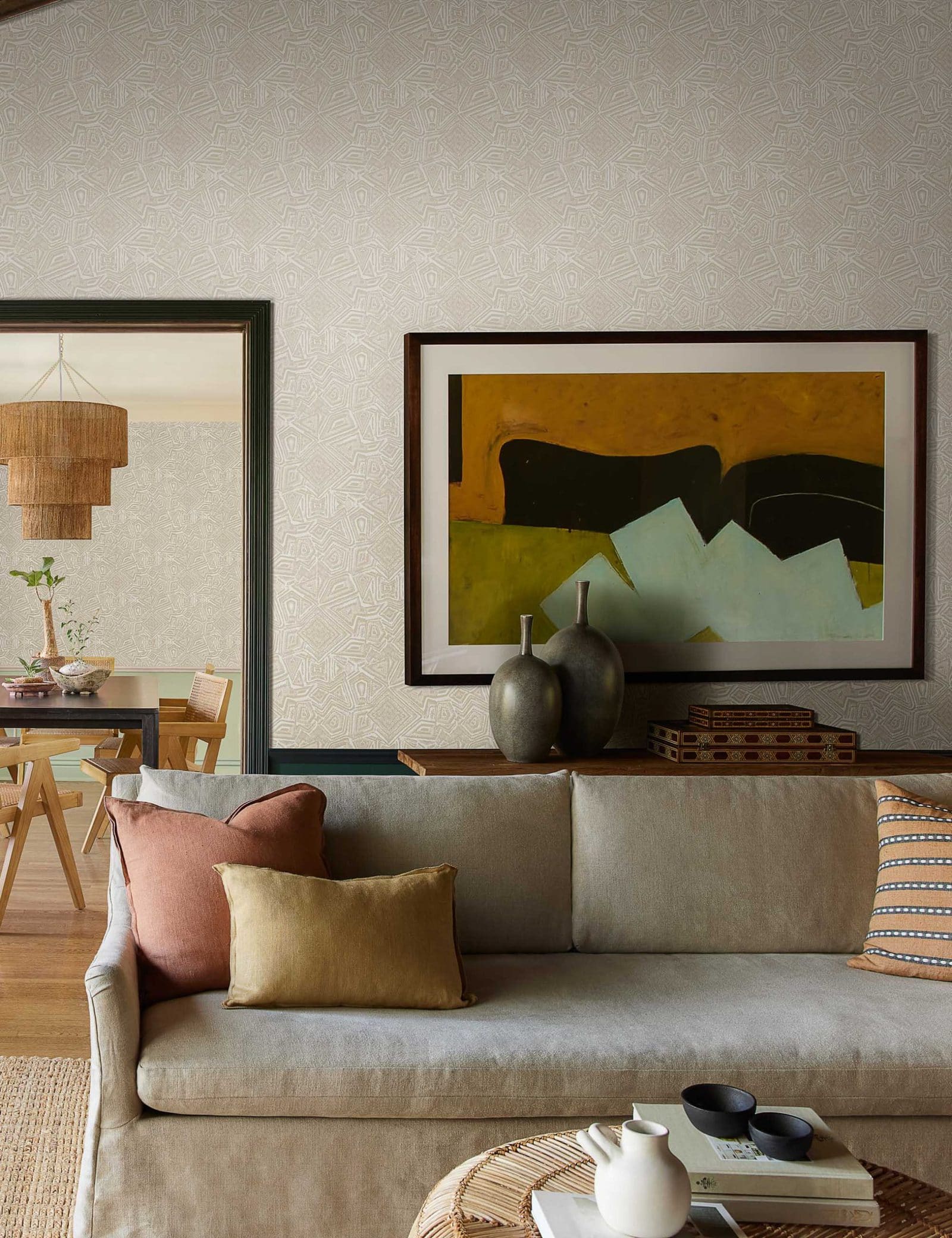 If you like an earthy look, try earth-toned furniture. Earth tones are found in nature but usually have some sort of brown in them.
If you want to use earth tones, consider a natural colored slipcover sofa like this one from Lulu and Georgia. You can throw on some warm accent pillows and use wood or leather chairs. Earth-toned furniture looks great on light oak floors.
Use Stone or Cement Coffee Tables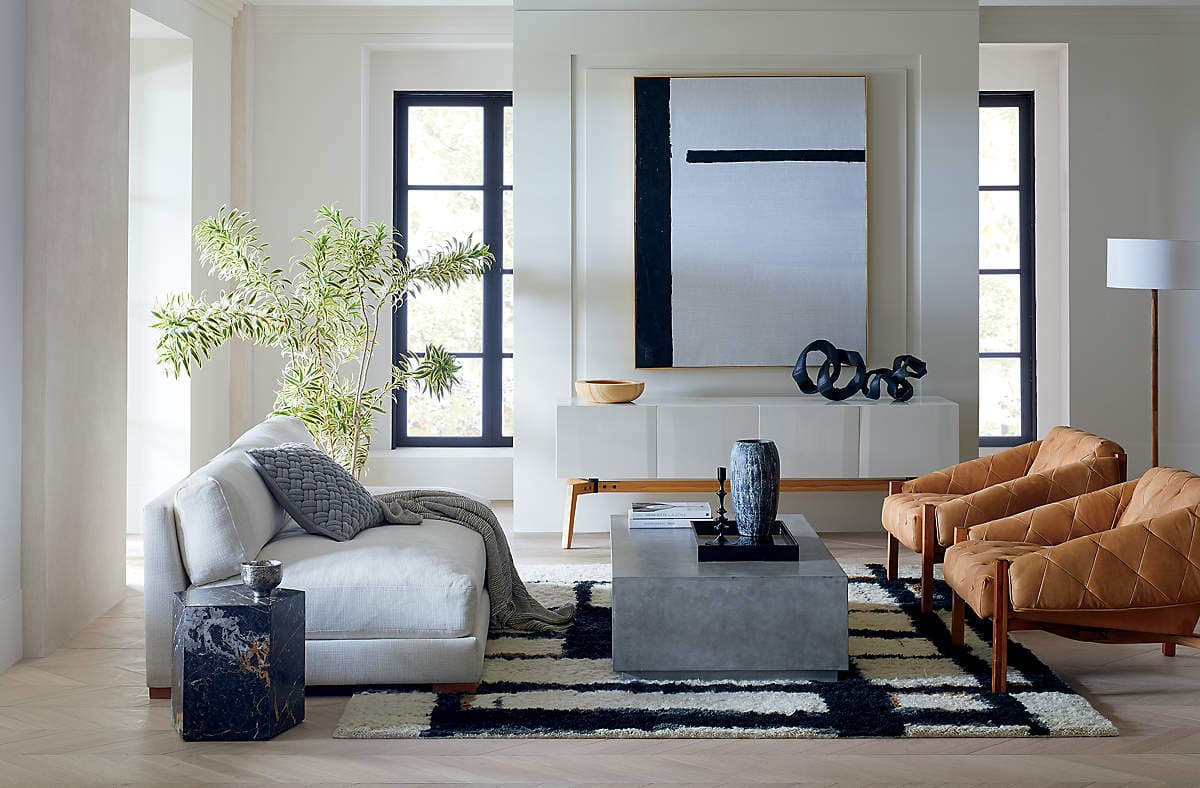 An easy way to pick out the perfect living room tables that don't clash with your floors is to use something made of a natural element. Think marble, quartz, or a cement table like this one.
The coolness of this cement table from CB2 works with all types of light floors. You can pair it with a warm or dark couch and bring in other natural elements for a collected look in the living room.
Play it Safe with Whites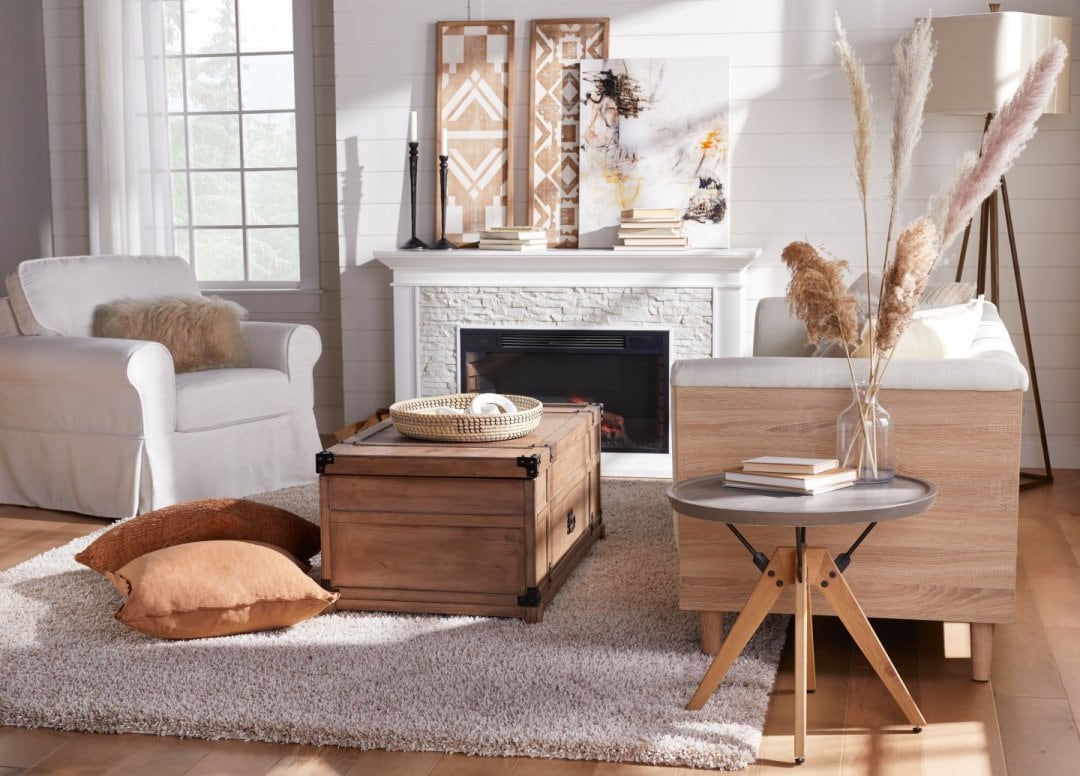 If you feel like you can keep them clean, play it safe by choosing white furniture. White looks exceptional against all hardwoods.
You can use a slipcover chair like this one from Overstock. Slipcovers make it a bit easier to keep your furniture clean, which is great if you have pets or kids. Then, pick out a white sofa you love to complete the look.
Make Yellow Undertones Pop with Purples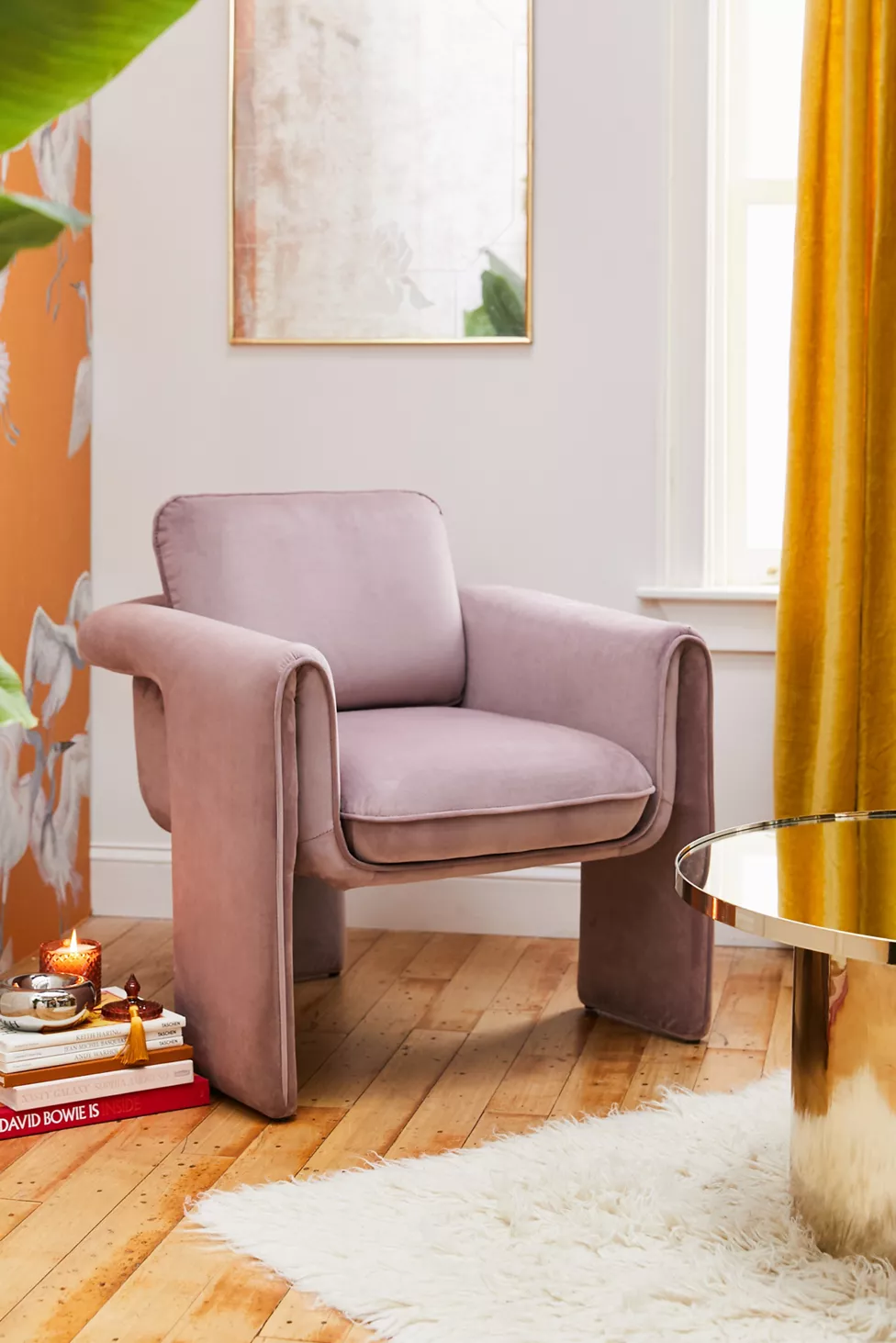 Light floors are an excellent background for color. And if your floors have a slight yellow undertone, purple can help make them pop.
This purple chair from Urban Outfitters is a luxe velvet, perfect for modern, mid-century, or glam rooms. You can use one of these in the corner to create a book nook or pair two across from your sofa. And be sure to check out these best paint shades for yellowish wood floors.
Decorate with Shades of Brown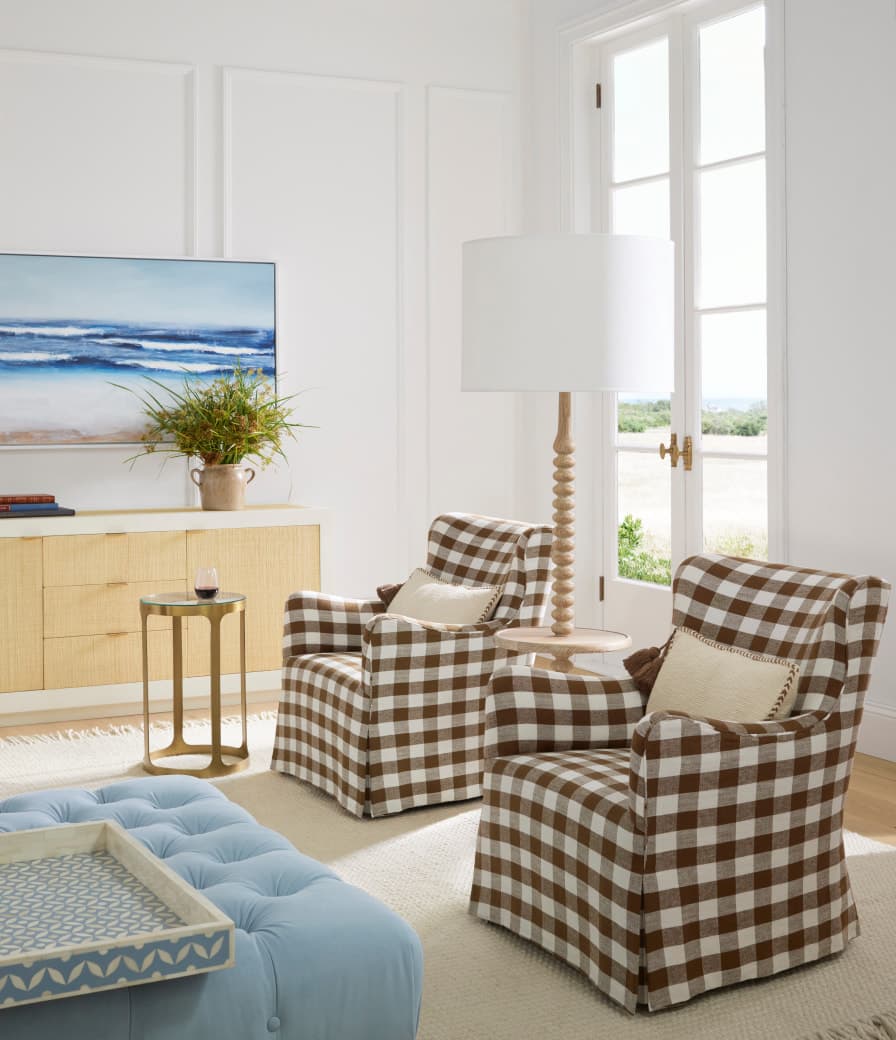 If you have light floors with chocolate or dark brown specks throughout, try incorporating some brown into your furniture or decor.
You can use a brown plaid chair like this from Serena & Lily or go for a chocolate-colored couch. Doing this will highlight the variations in your hardwoods.
Try Black Dining Furniture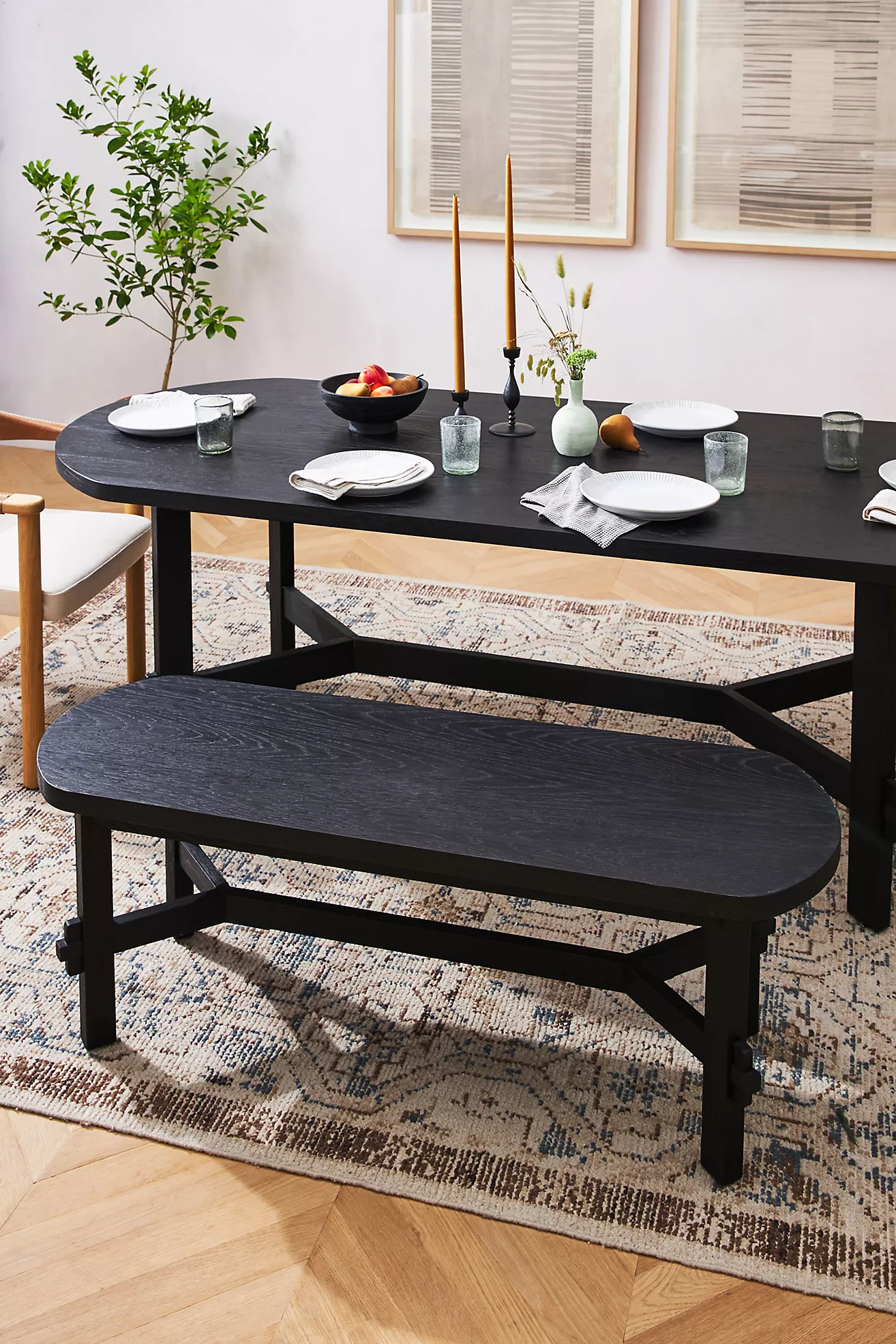 It can be hard to choose a wood dining set to go with your wood floors. So, if you have extra light floors, consider black. You can choose stained wood like shown or something metal or painted.
If your floors are light but have specks of brown going through them, consider choosing a dark brown table over a black one.
Final Thoughts
Most furniture goes with light-colored hardwood floors. There's only one major pitfall to avoid: matching the color of your furniture to the color of your floor. Doing this will create a clunky, flat room.
Instead, try choosing furniture that either complements or contrasts the undertone of your floors. So for super light hardwoods, try charcoal or black furniture. If your floors have brown specks in them, use some of that brown in your decor.