Decorated Life is reader-supported. When you buy through links on our site, we may earn an affiliate commission. Learn More
10 Best Lighting Ideas for a Low Sloped Ceiling
It's true – if you have a low sloped ceiling, most pendants and chandeliers are out. But that doesn't mean you have no good options.
There are still dozens of beautiful fixtures that can work with the lowest and most angled ceilings.
Here's a look at some of the best lighting for low sloped ceilings that can work in any room.
Keep It Simple with a Flush Mount Fixture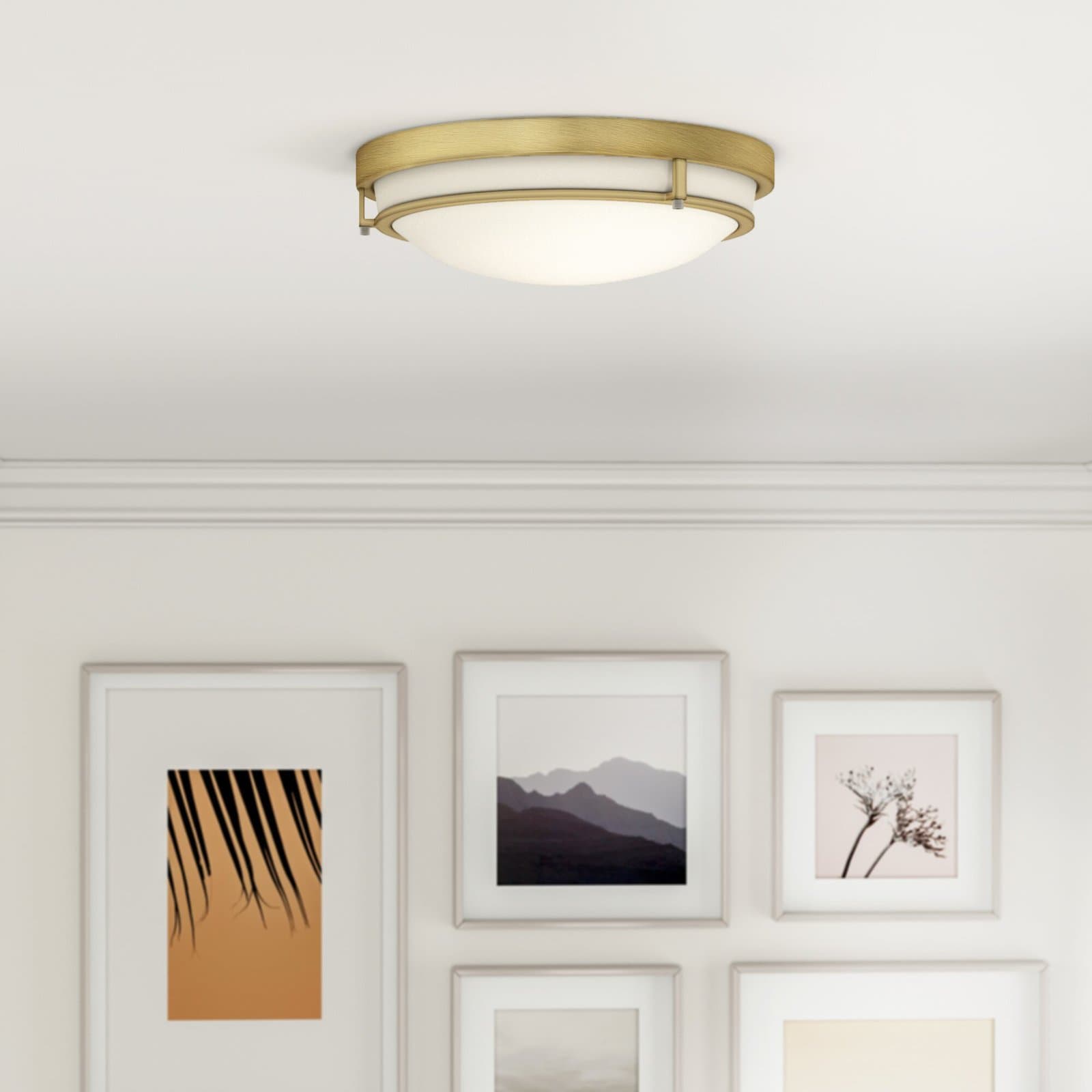 Depending on how low your ceiling is, it probably isn't ideal to have a light fixture hanging down – this is why flush mounts make the most sense. If you're worried about flush mount lighting looking dated, don't.
You can find these fixtures in a variety of styles and finishes that range from modern to rustic. If your ceilings are super low, you'll want to avoid square or rectangular flush mounts with sharp corners. Instead, try a fixture like pictured above.
Brighten the Room with Recessed Lighting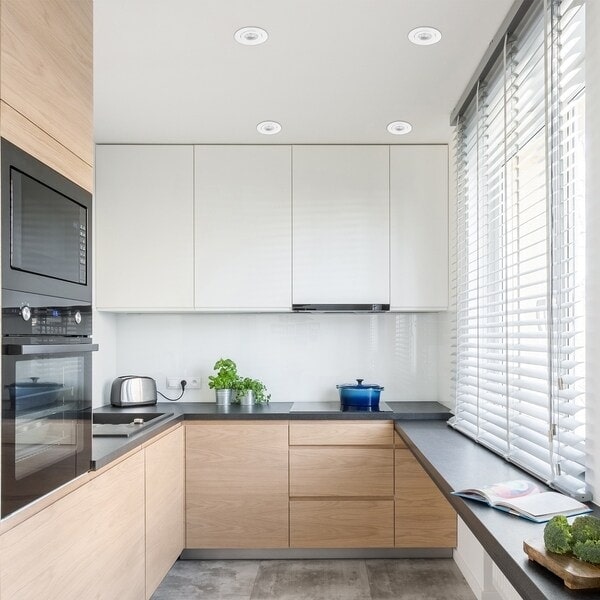 If you have sloped ceilings in your kitchen, living room, or another area where brightness is essential, try recessed lighting.
These lights, often called "can lighting," are great light fixtures for sloped ceilings since it's impossible to hit your head on them. Plus, you can add as many as you need to achieve your desired level of brightness.
Let a Pendant Act a Lamp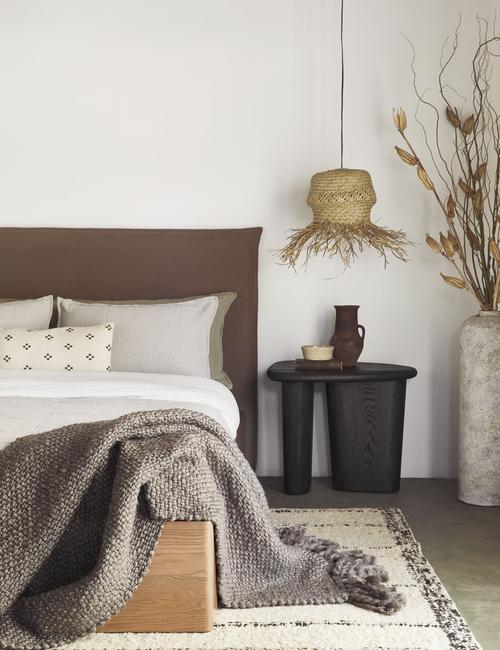 Remember when I said pendants weren't the best lighting for a low sloped ceiling? Well, it turns out there's a workaround – you can use a pendant in the place of a lamp like pictured above.
If you have low ceilings in your bedroom or living room, install a pendant over a side table for a lamp-like effect. This not only provides you with more light but can double as beautiful decor.
Take Advantage of Track Lighting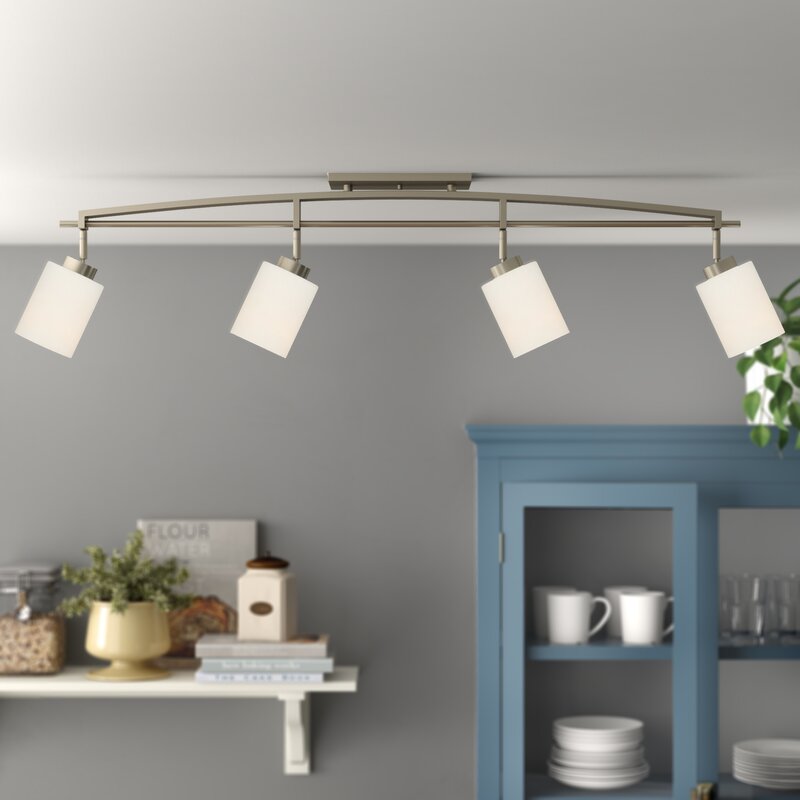 Track lighting stays pretty close to the ceiling while providing more light than a single fixture. However, the exact type of track lights you need will depend on how angled your ceiling is.
For example, this fixture could work for a mildly sloped ceiling. However, if your ceiling has a sharp angle, look for a track light with straight lines and adjustable lights.
Add in Some Wall Sconces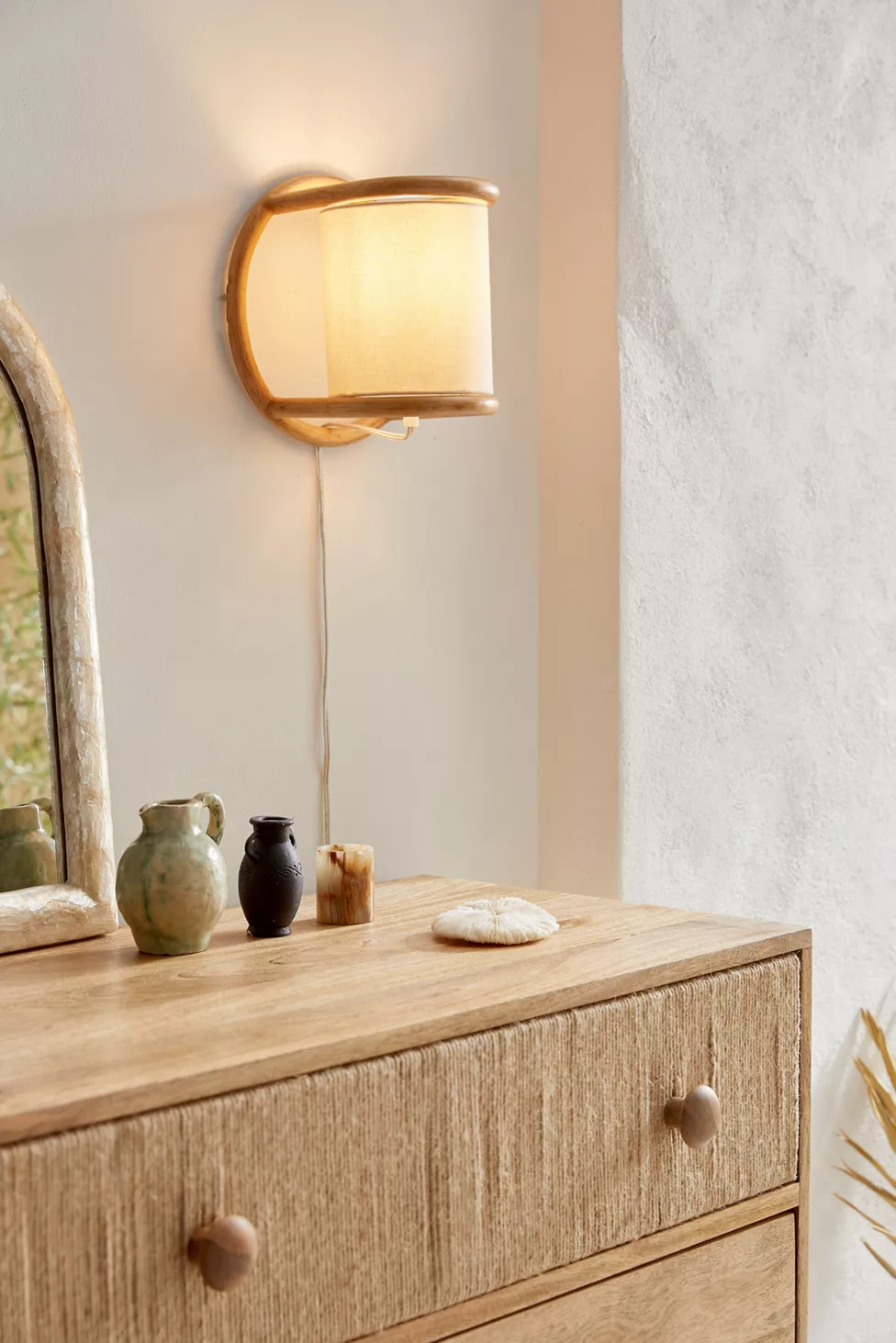 It can be hard to get enough overhead lighting if your ceilings are low. So, sometimes the best way to brighten up your room is to add additional lights in the form of lamps and wall sconces.
If you're looking for a wall sconce you can plugin rather than hardwire, this is a great choice. This sconce from Urban Outfitters is rattan, so it's an excellent option for pulling texture and warmth into your room.
For Super Low Ceilings, Try an Ultra-Thin Light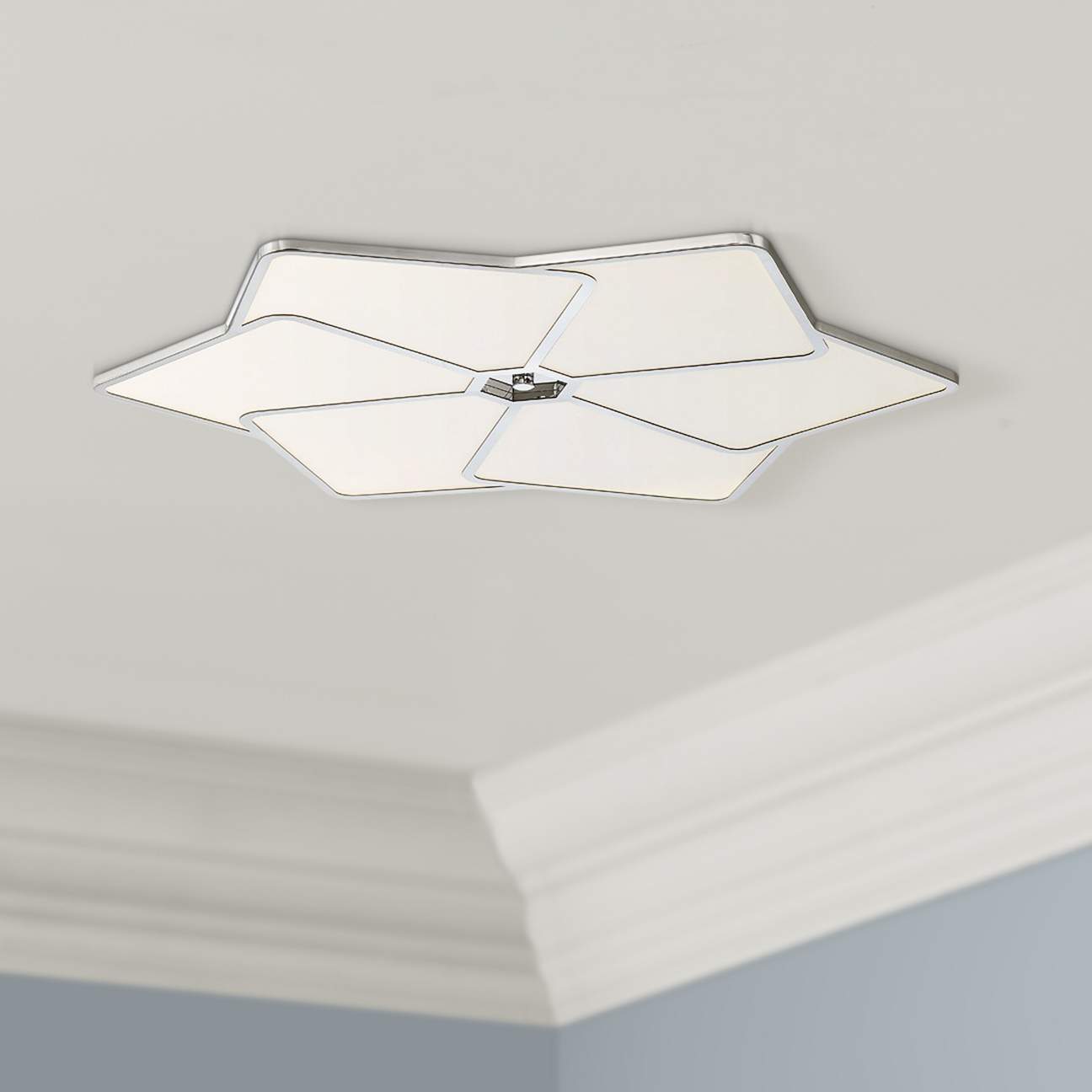 If your ceilings are super low, most lights just won't work. This one may be an exception. This ultra-thin fixture is only 2 inches high but is 23 inches wide – which means it can put off a fair amount of light.
The design is very modern, with a chrome finish and six petals resembling a flower. This would work well in bedrooms or living rooms.
Try a Semi-Flush Mount with a Swivel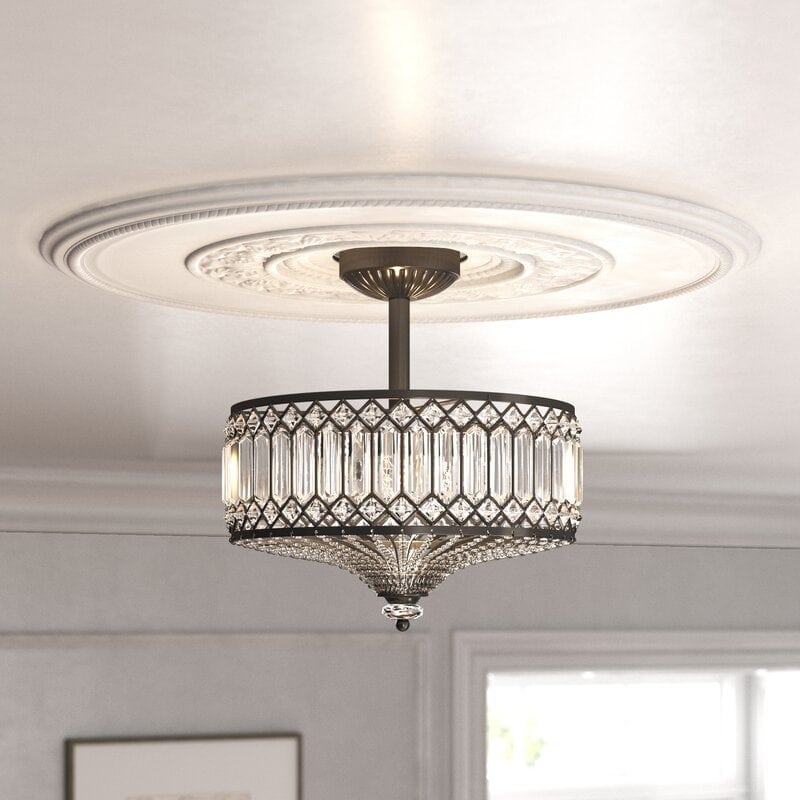 Semi-flush mounts hang down a bit, but not near as much as pendant lightings. The key is to find one with a swivel – this way, no matter the angle of your ceiling, the light can adjust and hang straight.
This light from the Kelly Clarkson collection can work well if you need angled lighting and is a good choice for a glam, farmhouse, or traditional room.
Bring in a Floor Lamp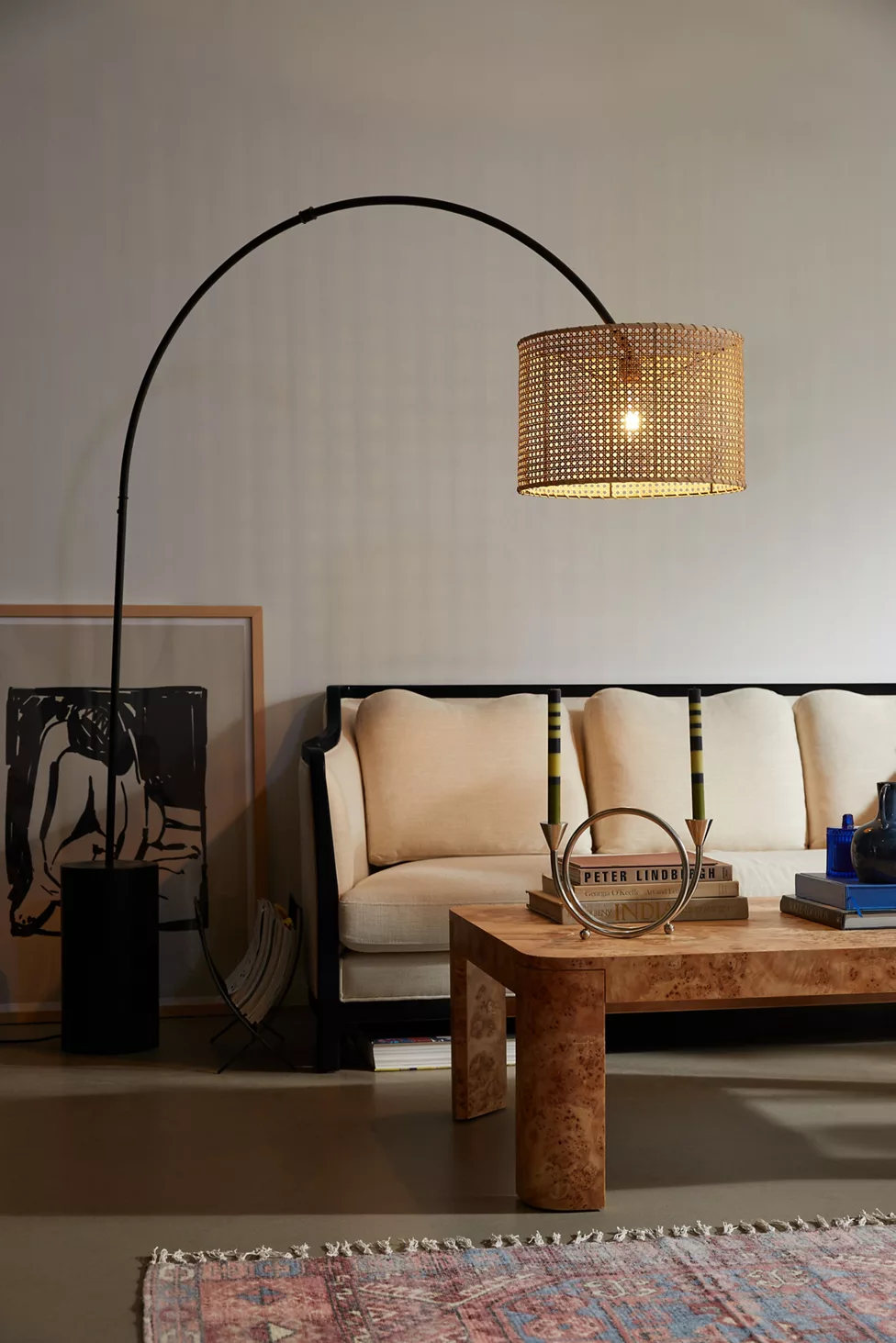 If you've installed overhead lights you love but still lack brightness, bring in some lamps. My favorite type of lamps are curved floor lamps like pictured above. These look great over chairs, beds, and couches.
This lamp from Urban Outfitters features a matte black base and rattan drum shade. It would look great in any boho, traditional, coastal, or farmhouse-inspired room.
Look for Adjustable Pendants for the Kitchen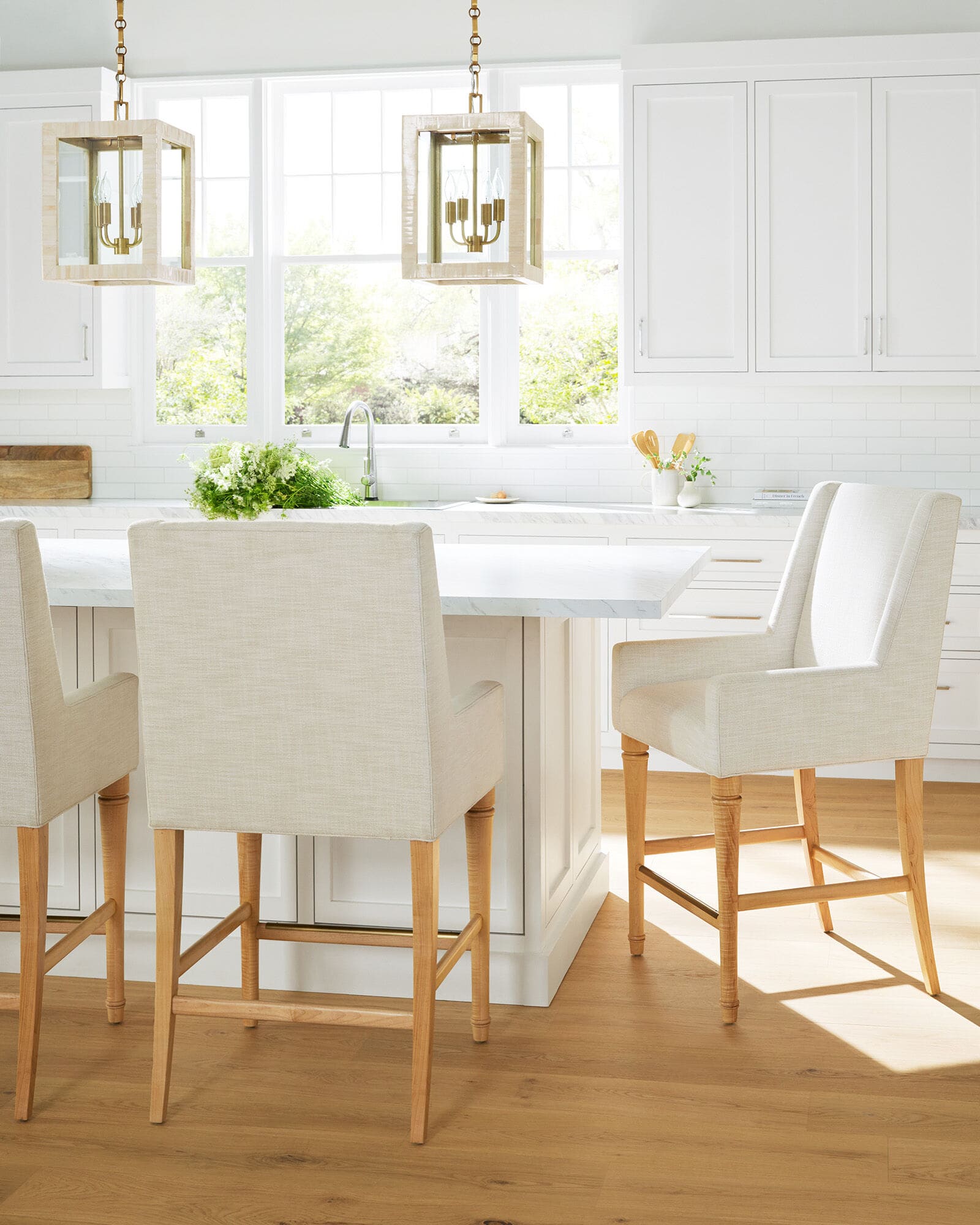 You might feel like having sloped ceilings in the kitchen ruins your chance of using pretty pendants, but that's not always the case. You can still use pendant lighting in the kitchen – you just need to find adjustable options.
This pendant from Serena & Lily is on a chain, so you can easily adjust its height. Since the pendant hangs freely, it will look good, even on a very angled ceiling.
Go Modern with a Swivel Track Light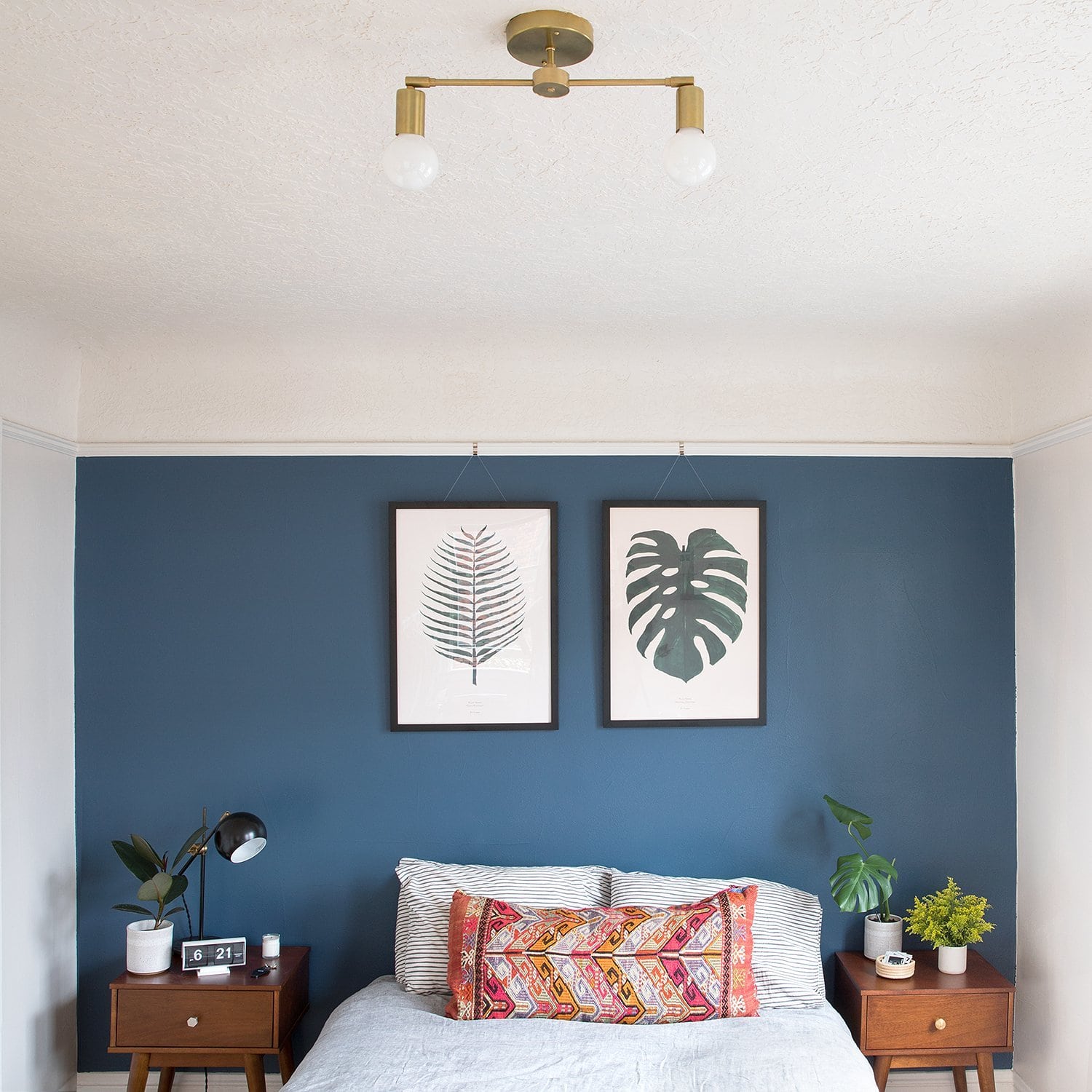 We've already established that track lighting is an excellent option for angled ceilings. But if you're not keen on the traditional look, try a modern fixture like this.
This track light fixture from School House comes in two colors: gold and black. It has a modern design, and since the light bulbs are exposed, you can have fun picking a beautiful bulb to display.
Final Thoughts
When choosing lighting for a low sloped ceiling, you have to consider the height and adjustability of a light fixture. If your ceilings are ultra-low, stick to flush mounts and track lighting, or use a pendant in place of a lamp.
And remember, if your overhead lighting isn't bright enough for the room, you can always bring in wall sconces and floor lamps.