Decorated Life is reader-supported. When you buy through links on our site, we may earn an affiliate commission. Learn More
Kitchen Triangle or Kitchen Zones
By: Decorated Life Team
|
The kitchen triangle has been one of the standards of good kitchen functionality and design, connecting the sink, cooktop and refrigerator. The sum of these three should not exceed 26 feet, allowing you to move and work easily between the three areas. If the kitchen has one sink, it should be placed between or across the other two.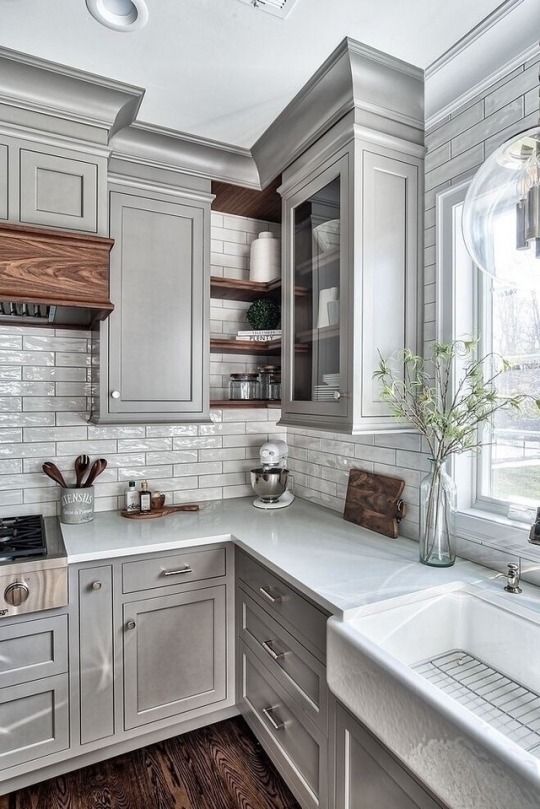 Kitchen triangle with sink and cooktop close – My Living Interior
For a long time, this was considered the best kitchen design. It doesn't always fit with different designs like the galley kitchen or larger kitchens with more than one sink or kitchen island.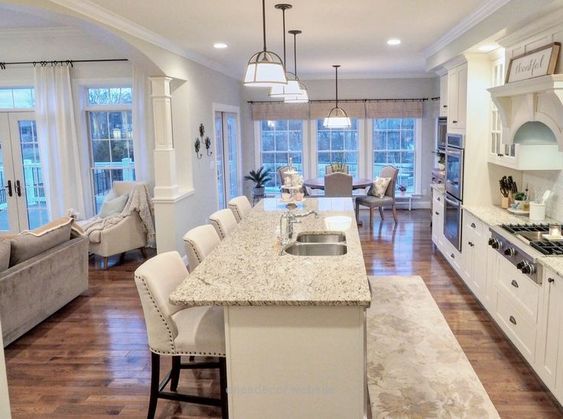 Open concept Sherwin Williams Conservative Gray Pier 1 – Pinterest
Kitchen Triangle – Relevant or Expired
The kitchen triangle is not perfect. Kitchens are getting bigger, often with more than three work spaces and more than one person cooking. Suddenly, the very practical kitchen triangle is no longer practical. If you have a household where more than one person shares cooking duties, or you have more than one sink, or a second kitchen island, the single kitchen triangle won't necessarily make sense.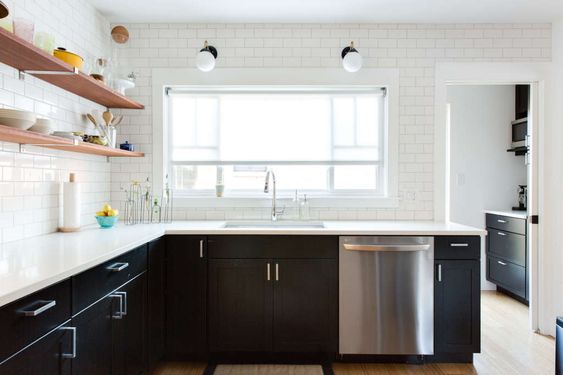 Kitchen Zones – apartment therapy
It could be time for a new set of kitchen design rules, with more than one triangle or a prep area in another room. 
Don't Throw Out The Rule Book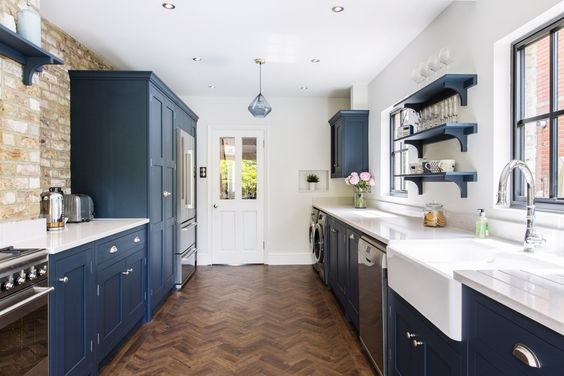 Galley kitchen update – Pinterest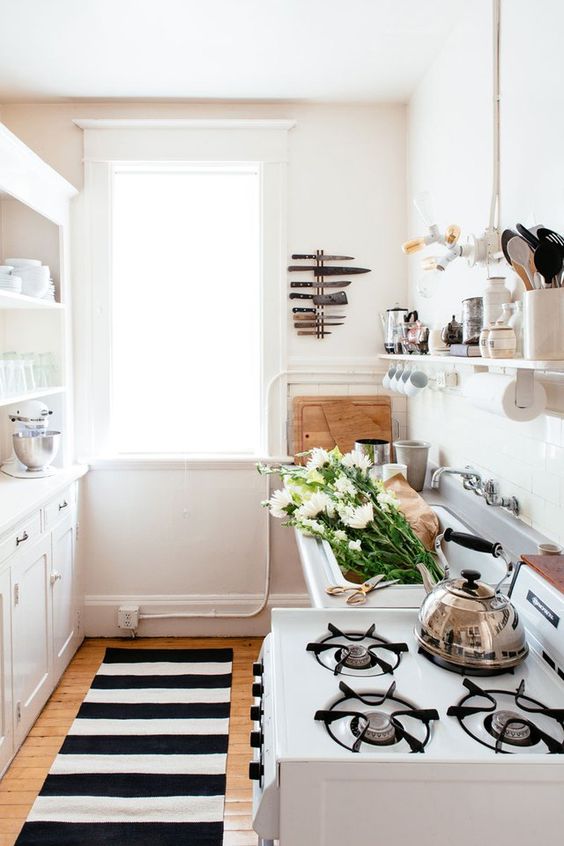 Small Galley Kitchen – Hunker
Even if the kitchen is updated or totally renovated, most of the time the new sink, refrigerator and cooktop end up in the same positions. 
Kitchen Triangle Evolution – Zones
The kitchen triangle is evolving into work zones. With larger kitchens, and open concept homes, the challenge has been to place appliances within a 26 foot triangular layout.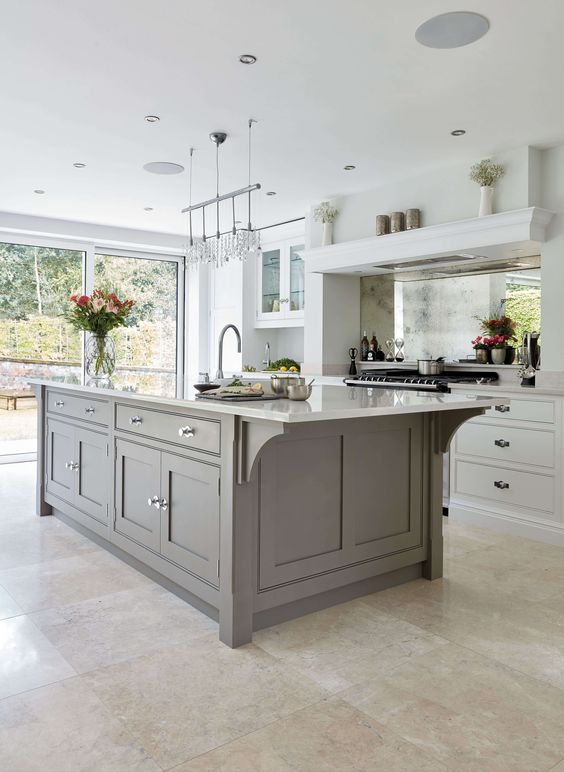 Kitchen Storage – Pinterest
With more appliances than ever before, should these go within or outside the triangle? Dishwashers, microwaves, additional wall ovens and sinks did not exist when many homes were built.
Culturally we are changing too. Guests never entered the kitchen, now that's the only place to meet and greet. Cooking and socializing in the kitchen are now natural.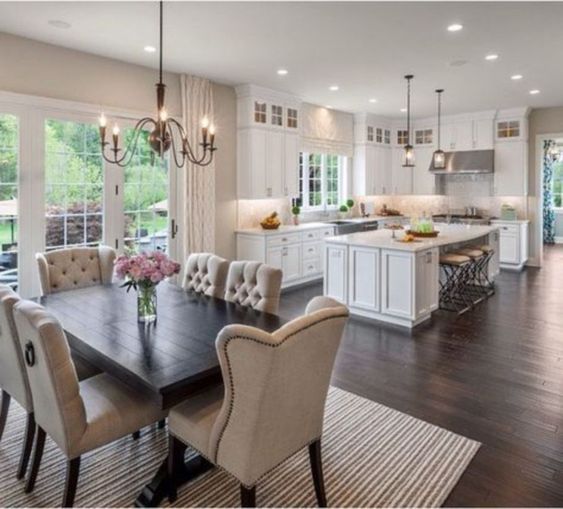 Generous work space – Real Livin
By creating work zones within your kitchen, you can maximize efficiency in a more generous work space. Now all the cooks, plus any guests will all be better accommodated to work and enjoy the space.
Storage – What You Need, Close to You
When you talk in zones, you need to think about grouping appliances according to how you use them but don't forget storage. Place enough storage in each zone to complete each task. If you love to bake bread, you need a place to knead bread or pizza dough.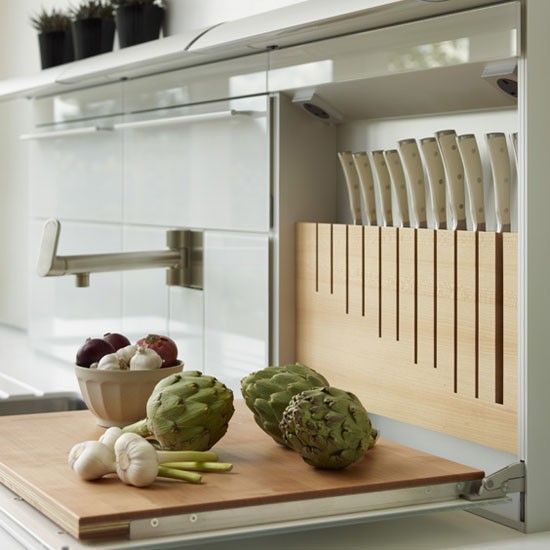 Pull down chopping board and knives – Feast Home
By placing all the bread-making and baking tools in cabinets close by, you can work at this zone while a helper prepares food in another part of the kitchen without getting in each other's way.
Landing Areas for Major Appliances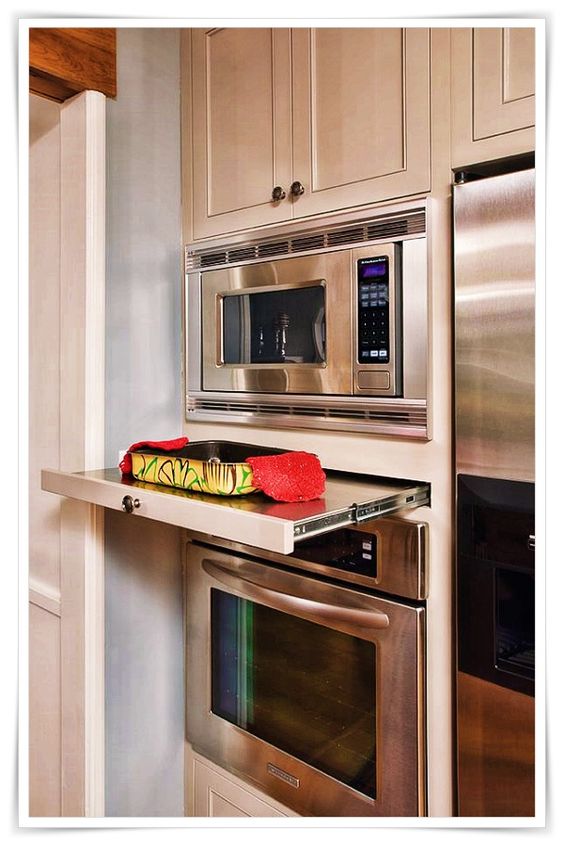 Oven Landing Area – Jen Home Decor
Designing into your kitchen bench top landing areas next to your major kitchen appliances, like wall ovens, or microwaves. Ever wanted to set something hot down quickly to find there is no where to go other than the other side of the kitchen?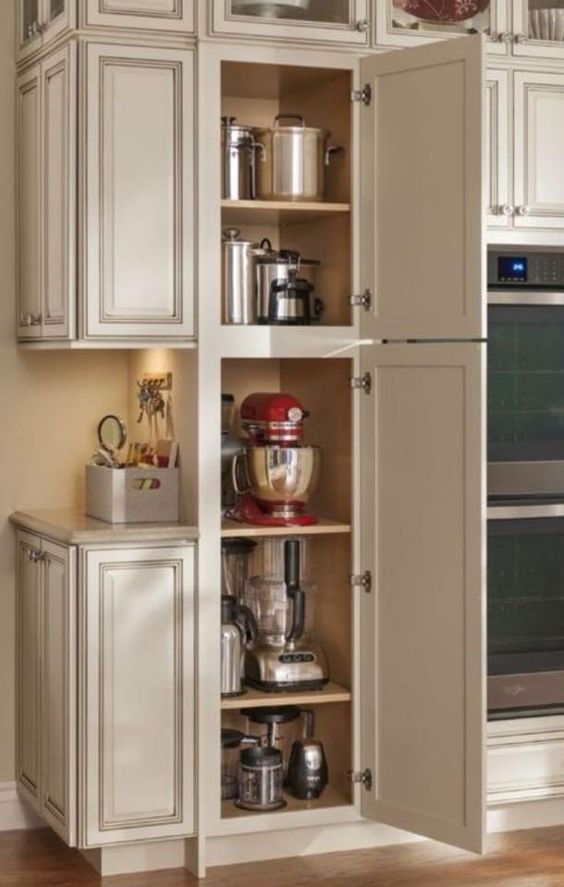 Appliance Zone and Landing Zone
Storing items near this cooking work zone like cutting boards, knives and pots and pans and using the bench tops for prepping and setting down items will make life a lot easier. 
Kids' Zone 
Its time to talk about people. If you have children and can accommodate an area where kids can do their homework, play and eat this will help you keep an eye on them and keep them safe around hot pans, knives and other dangerous items in the kitchen.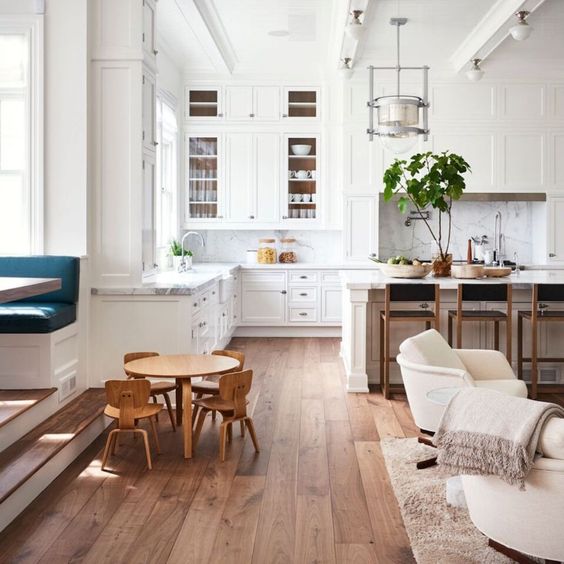 Guests' Zone 
If you have an open kitchen and like to entertain its important to have an area where you can multi-task, and that is nice enough, for you to chat to guests while you prepare food and drinks.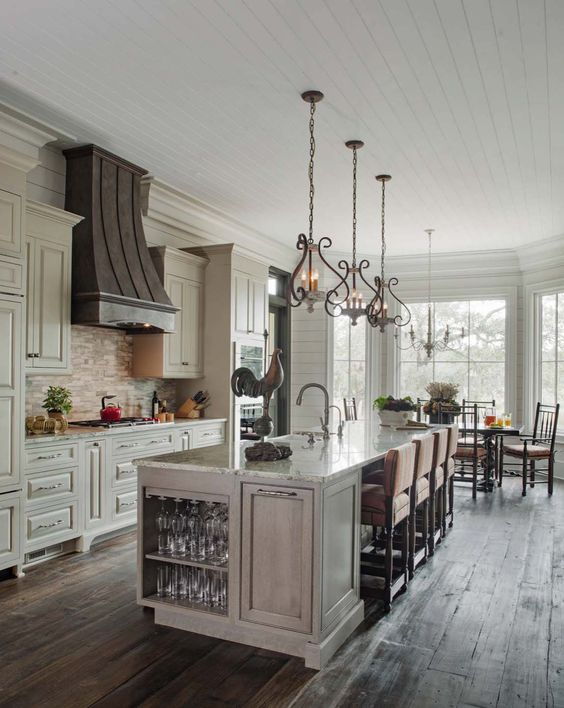 Somewhere for guests with glassware and storage – One Kind Design
A large island or peninsula is the place of choice. The counter shape keeps workers on one side and guests on the other. Its an unspoken barrier that keeps guests away from the work flow but involved in any conversation, while having a drink.
And so the guest zone is born. Place any items you need for serving and entertaining close by in cabinets with easy access.
Wider Aisles
One thing that is changing is the size of kitchen's aisles. The recommended minimum aisle width is 40 inches, but if you have multiple cooks you might prefer closer to 50 inches.
If you have the space and entertain often, you could go as wide as 55 inches. 
If you go wider, you lose all the efficiency you have built into your kitchen and will more time walking than cooking.