Decorated Life is reader-supported. When you buy through links on our site, we may earn an affiliate commission. Learn More
20 Best Master Bedroom Sitting Area Ideas 
Do you want a place in your bedroom to unwind at the end of the day or curl up with a good book?
If your answer is yes, you need a master bedroom sitting area. And fortunately, no matter the layout, budget, or size of your bedroom, you can create this space.
If you're not sure where to start, here are 20 master bedroom sitting area ideas you can use in your home.
Create a Cheerful Sittting Area by a Window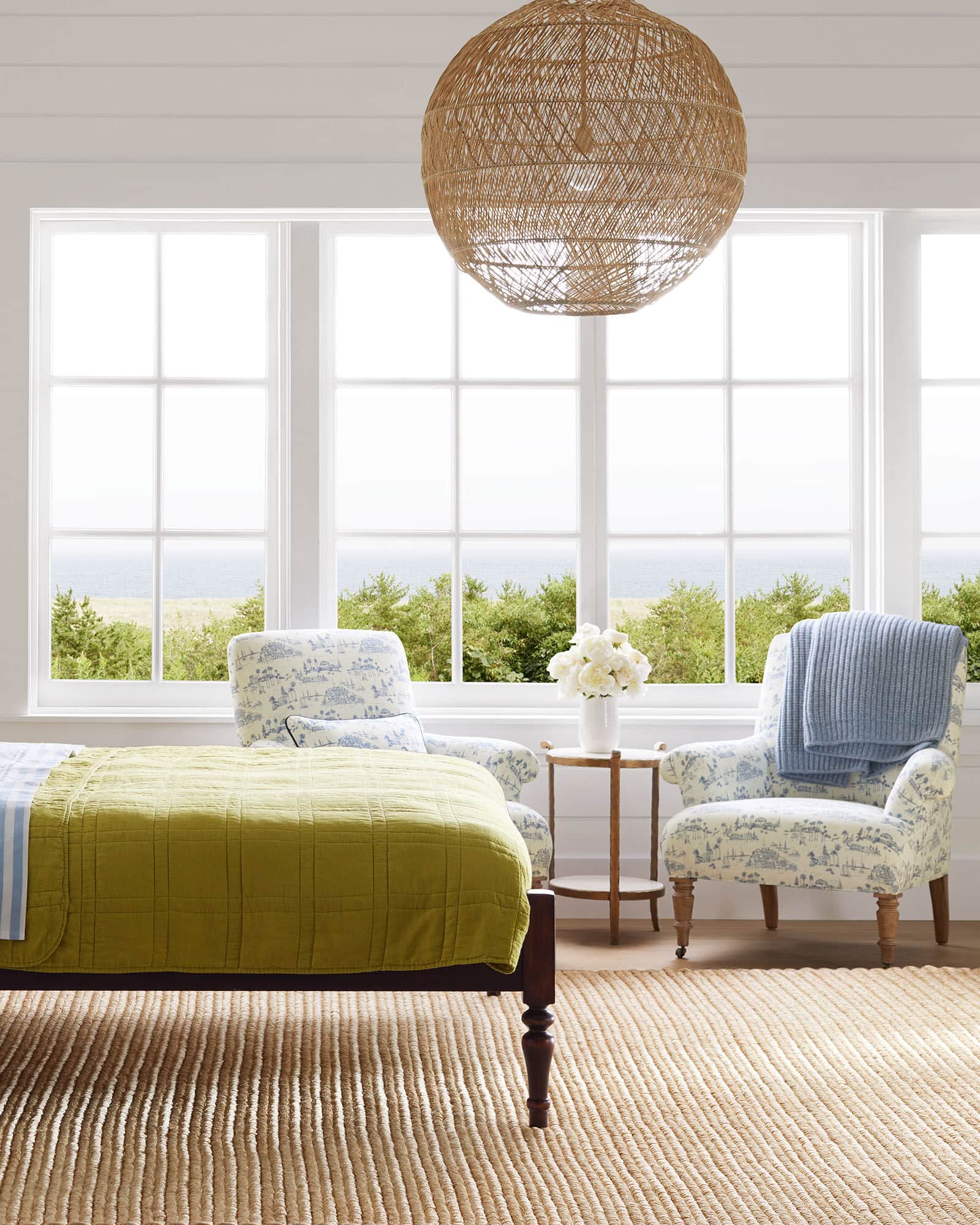 If you have a beautiful view from your bedroom windows, take advantage of it and create a sitting area. You can make it look bright and cheery by choosing wing-backed chairs in light colors and going curtainless on the windows.
This master bedroom sitting area is the perfect spot to kick back with a cup of coffee or tea before starting the day.
Go Bold with a Bright Colored Bench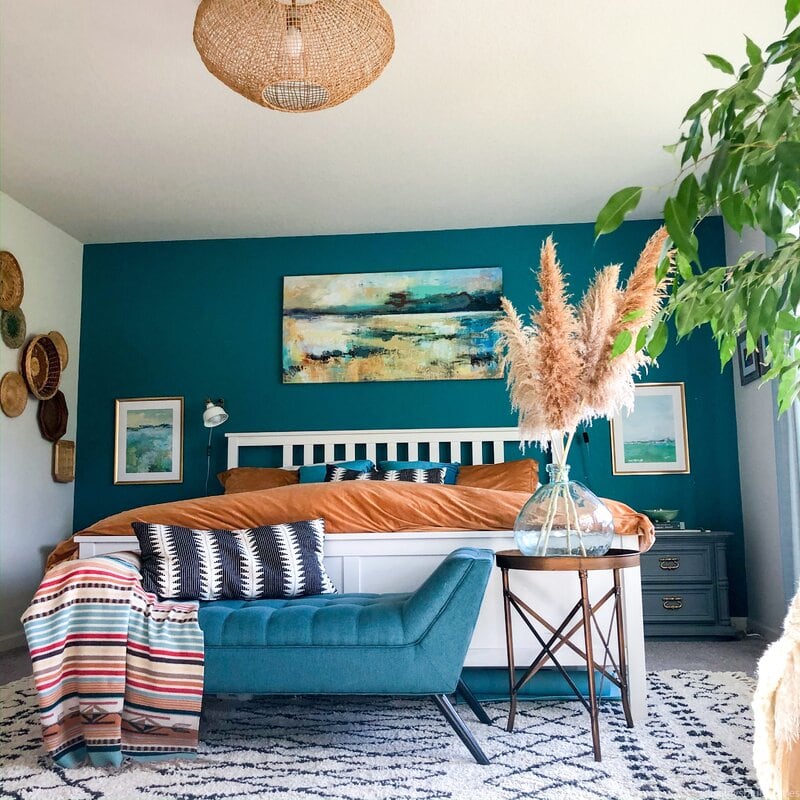 If your master bedroom is on the smaller side, but you still want a sitting area, your best bet is to add a bench at the end of your bed. You can go bold with a bright blue like pictured above or go for a farmhouse feel with a neutral.
Either way, an upholstered bench will provide you comfy seating even if your bedroom is tiny.
Add an Oversized Lounge Chair for Ultimate Comfort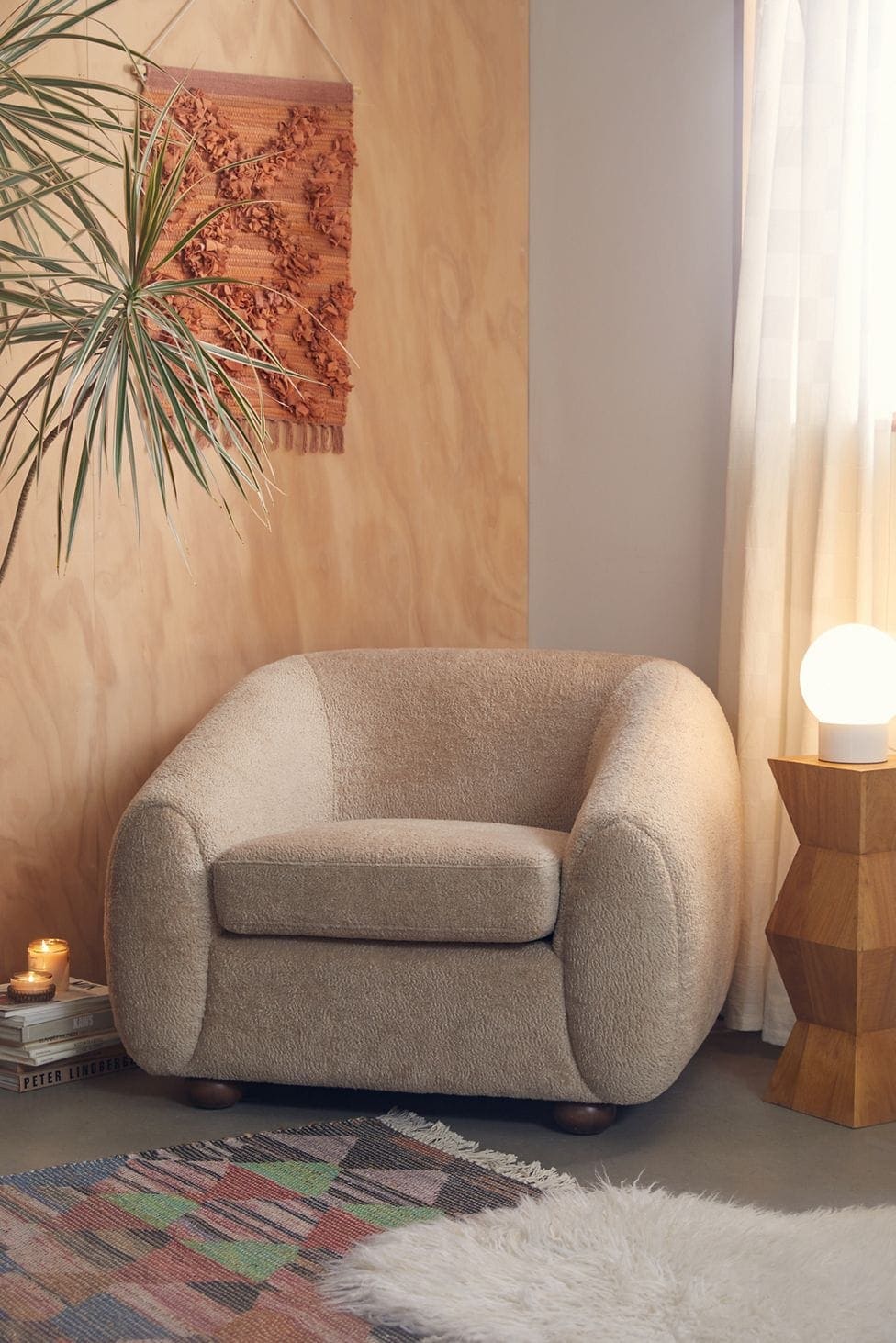 Is comfort your main concern? If so, add an oversized lounge chair to any corner of your bedroom. Bedroom lounge chairs are perfect for curling with a book each night.
While this particular chair has a laid-back boho flair, you can find other oversized options to fit the style of your bedroom.
For a Polished Look, Opt for Two Velvet Benches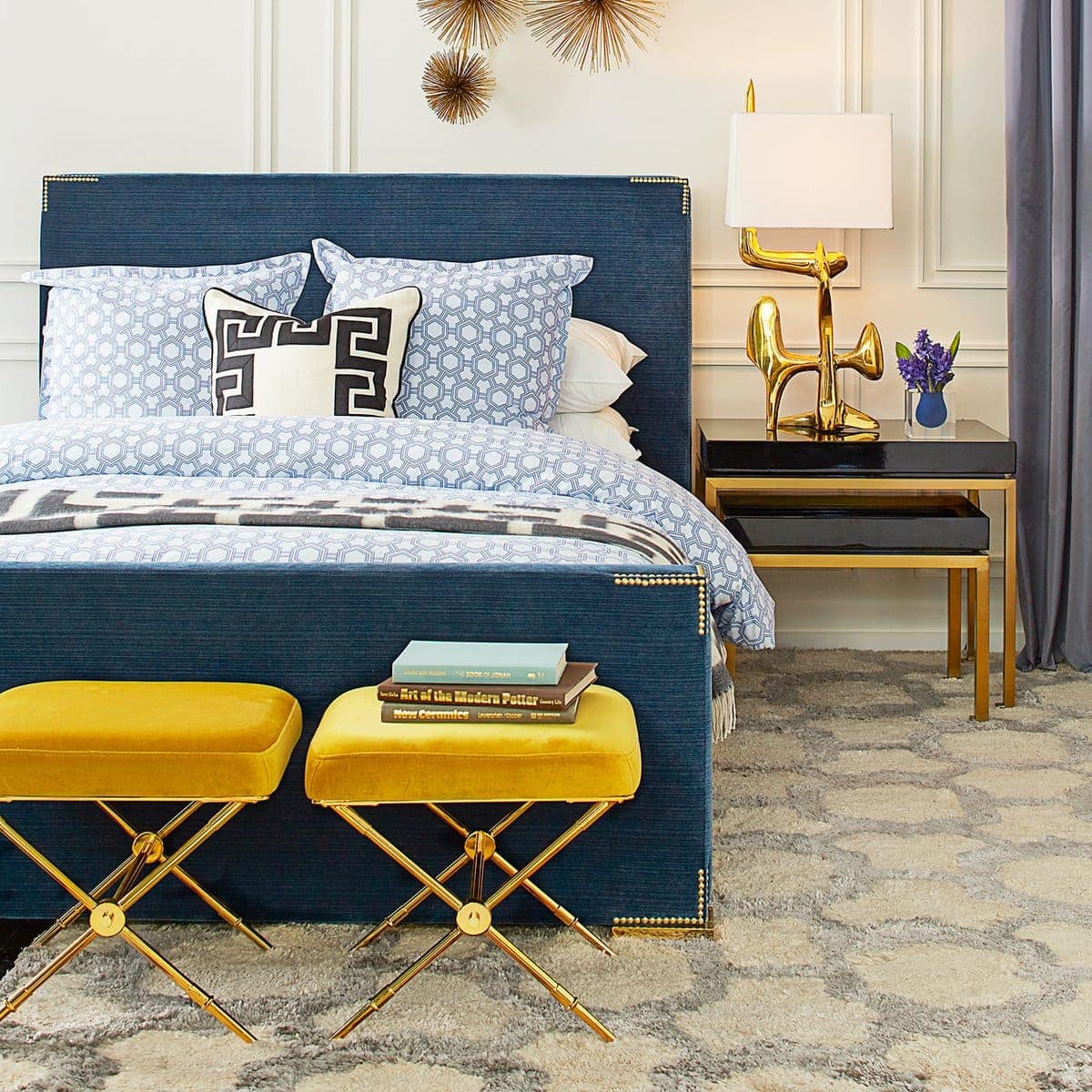 If you like keeping your master bedroom very polished and tidy, consider adding two small benches to the end of your bed.
Benches, like these from Jonathan Adler, are perfect for sitting on when putting your shoes on in the morning. Plus, you can easily make one of these double as a table by placing a tray on top of it.
Consider a Desk and Chair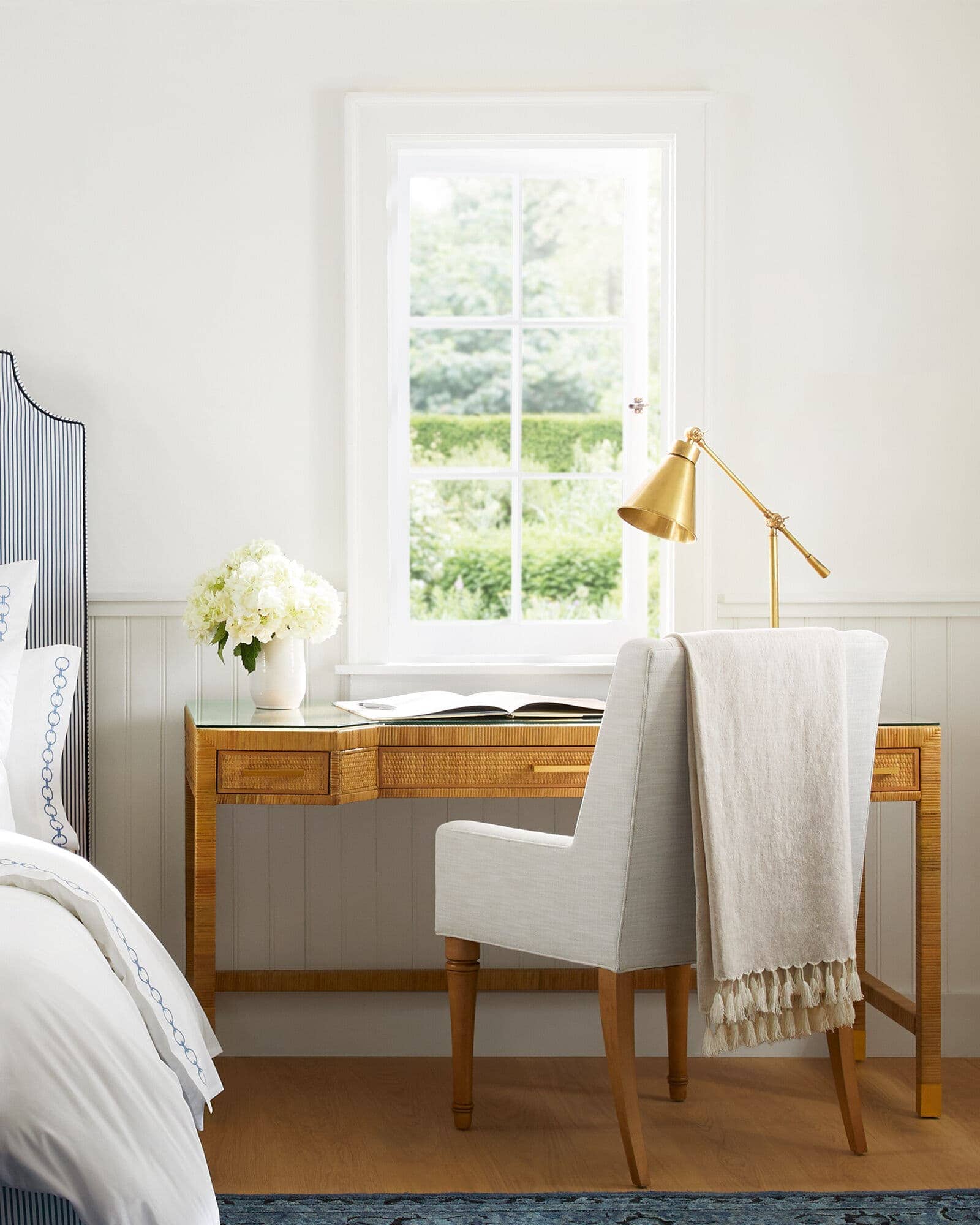 I usually wouldn't suggest bringing a desk into a bedroom simply because it can be a massive reminder of work and prevent you from relaxing. However, if you're the creative type who likes to write or create art at the end of the day, a desk and chair can be a great choice for your sitting area.
For this look, choose a beautiful desk and then add a comfy, upholstered chair.
Make the Most of a Narrow Room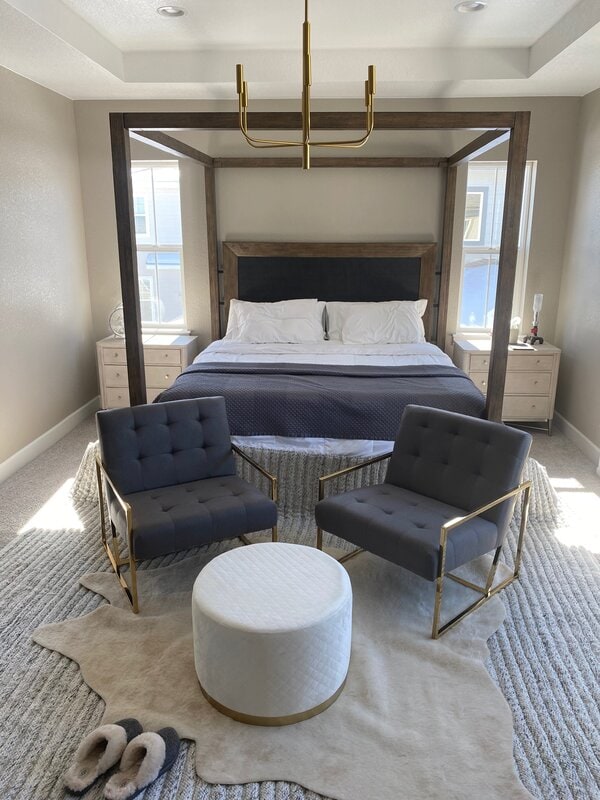 If your bedroom is long and narrow use the space at the end of your bed to create your sitting area. Doing this doesn't mean that you're stuck with only a bench. Instead, you can do like these homeowners and add two smaller chairs and an ottoman to act as a table.
This setup feels very regal and is an excellent solution for a narrow sitting area layout.
Keep it Simple with a Small Rocking Chair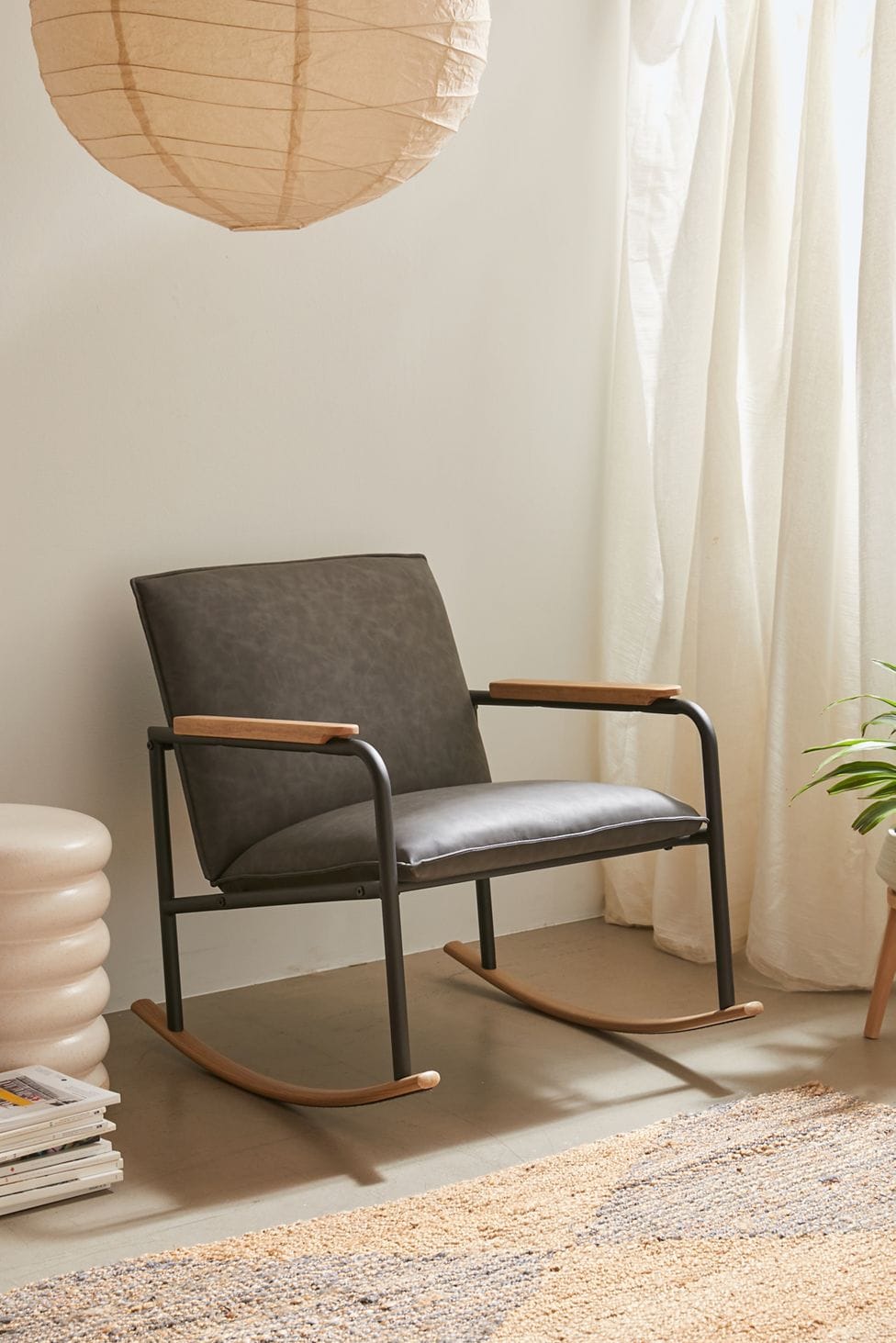 Your master bedroom sitting area doesn't have to be extravagant (unless you want it to.) Instead, you can bring in super simple seating like this faux leather rocking chair.
This chair is excellent for reading books at the end of the day, putting on shoes, and rocking kids to sleep. Plus, you could easily place this chair into any other room if you ever want to upgrade to something larger.
Go Ultra-Modern with a Curved Sofa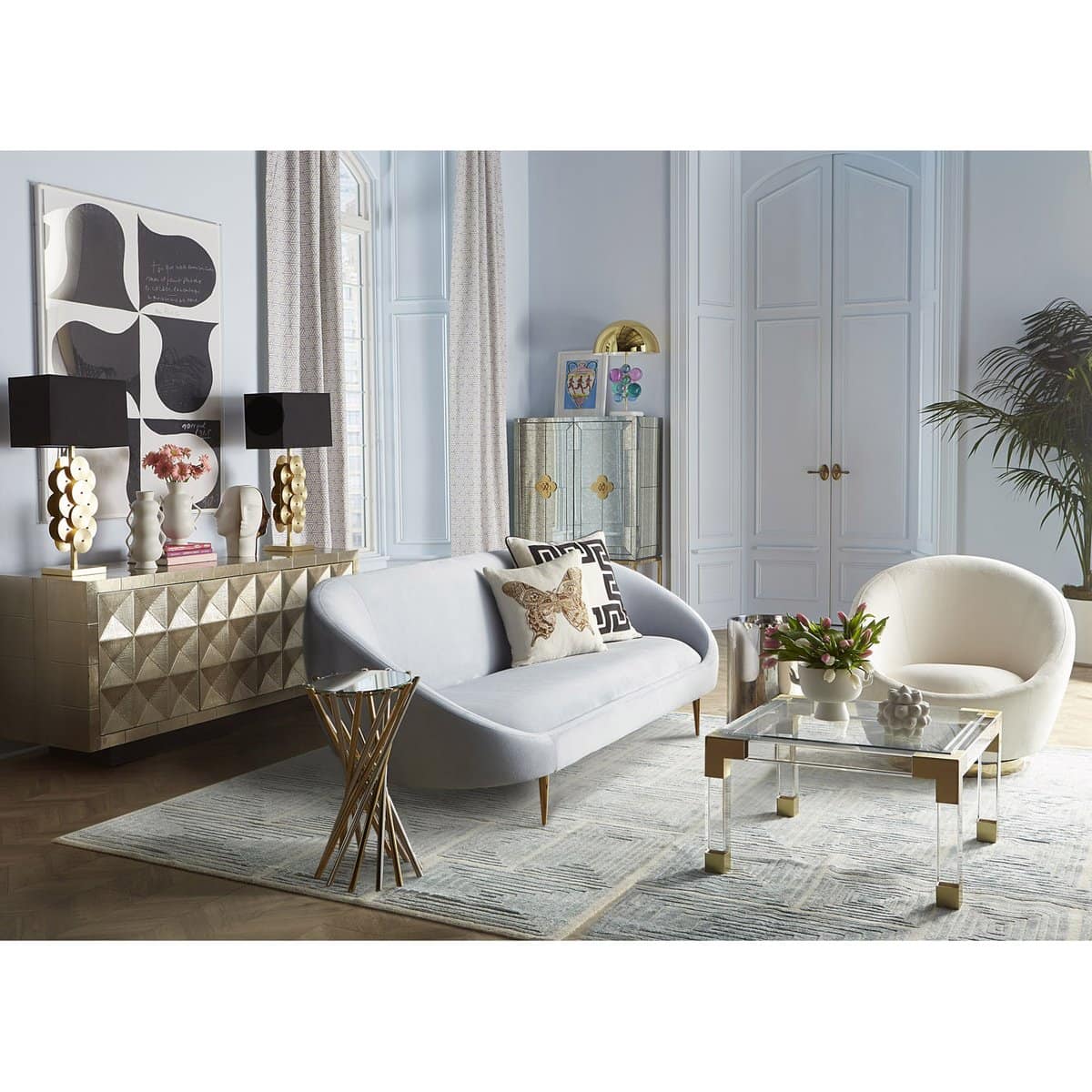 If you have a large sitting area layout, treat it like a small living room and add a sofa. This one from Jonathan Adler is ultra-modern but still comfortable.
You can add a coffee table in front and if you have enough space, add two small accent chairs across from it.
Add a Hanging Rattan Chair for a Touch of Whimsy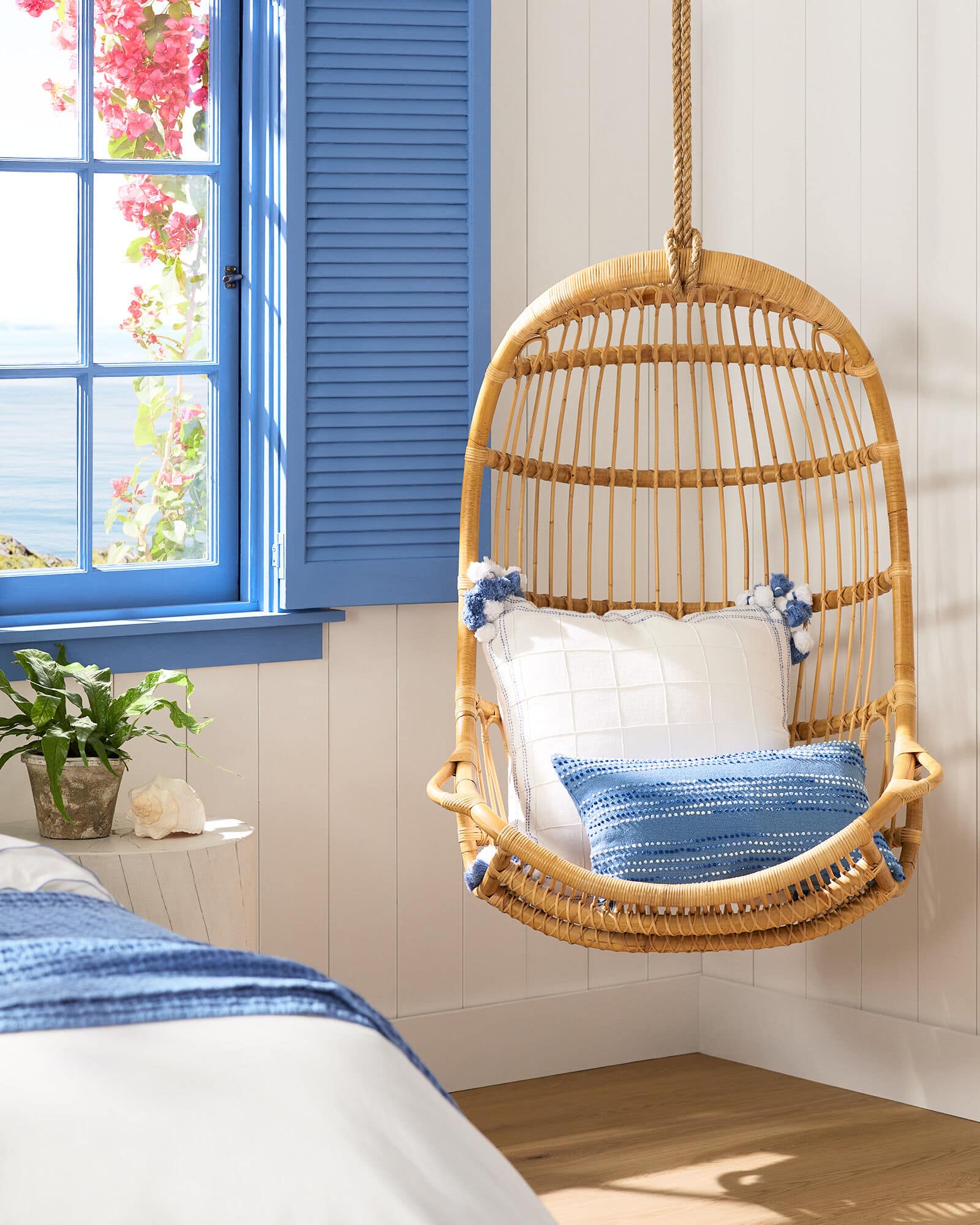 It's no secret – hanging rattan chairs are very fun and trendy. They're also a great way to bring texture into the room. Plus, you can relax on them after a hard day's work.
These rattan chairs work best in boho rooms but also look great with coastal, farmhouse, eclectic, and modern styles.
Create a Cozy Sitting Area with a Comfy Chair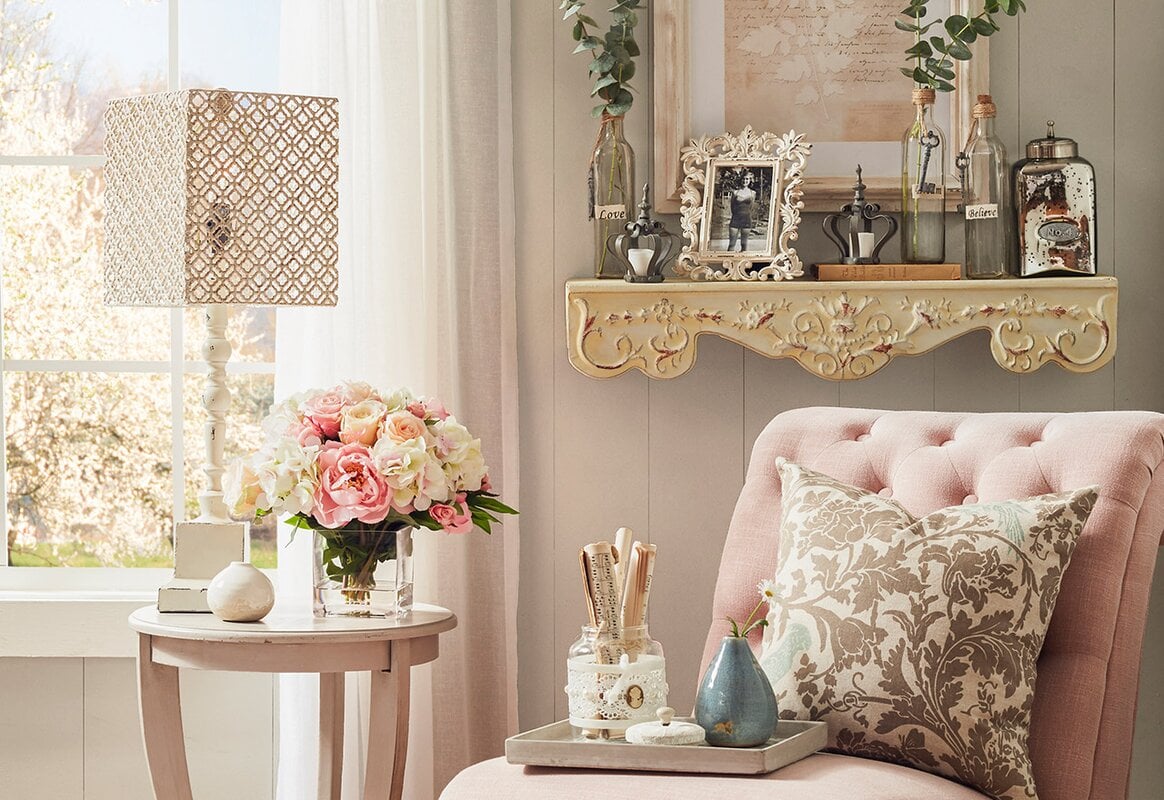 The key to creating a cozy sitting area is to think of the overall atmosphere of the room – this includes furniture and decor.
For a cozy vibe start by finding a comfy chair that fits your design scheme. Once you've found your chair, add a side table and just the right amount of decor and accessories.
For the Boho Bedroom, Try a Floor Cushion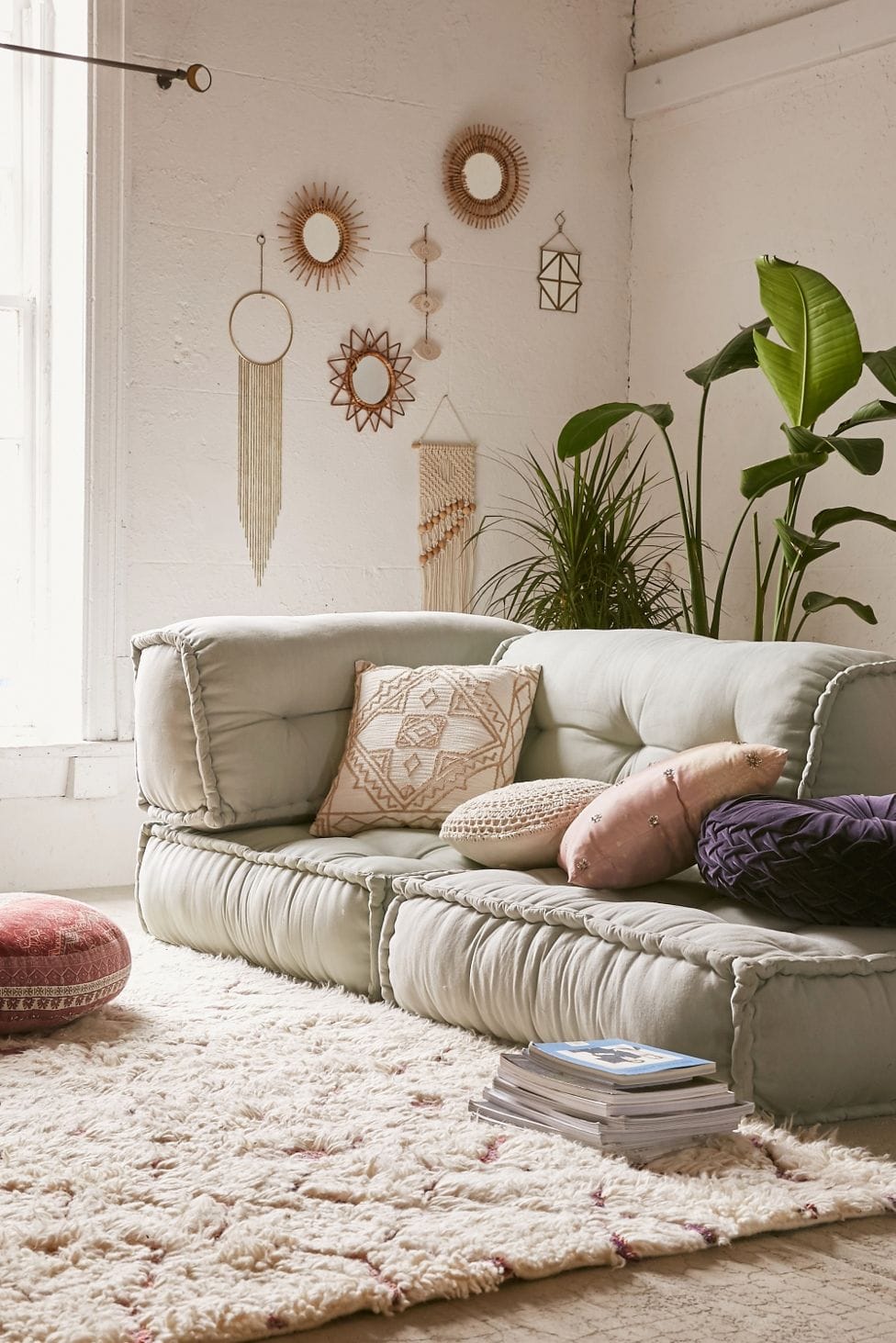 A big part of boho style is keeping furniture low to the ground, which you can do with these ultra-plush floor cushions. For a small bedroom, place one of the cushions in the corner. If you have a lot of space, put two cushions together to create a mini couch, as pictured above.
These floor cushions are the epitome of comfort and great for reading and napping.
Place an Upholstered Bench at the Foot of Your Bed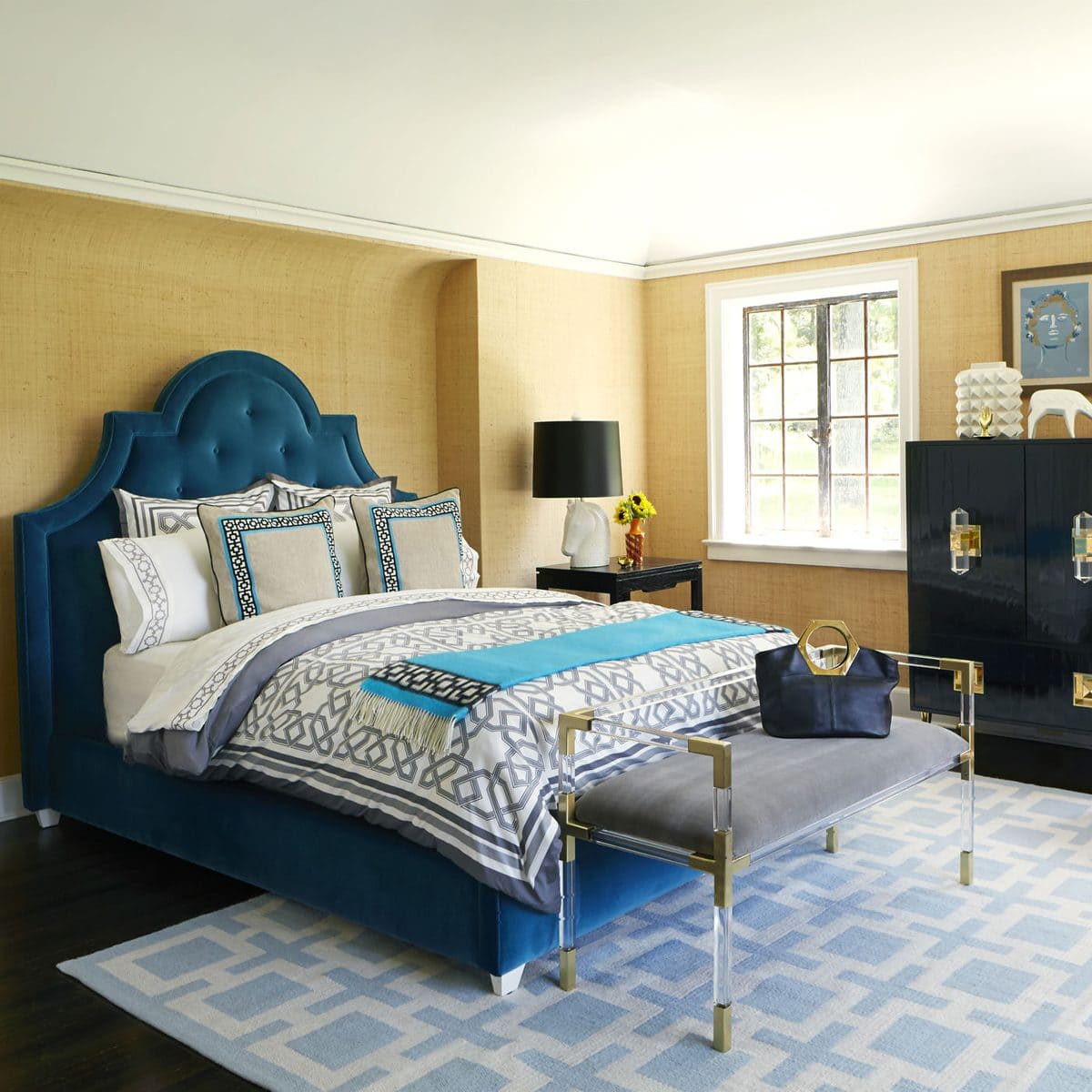 Benches placed at the foot of the bed are a perfect solution if you want an occasional place to sit in the bedroom. They don't take up much room but still add style and function.
If you like the idea of a bench considered an upholstered version like this one or opt for a wooden one.
Mix and Match Colors and Textures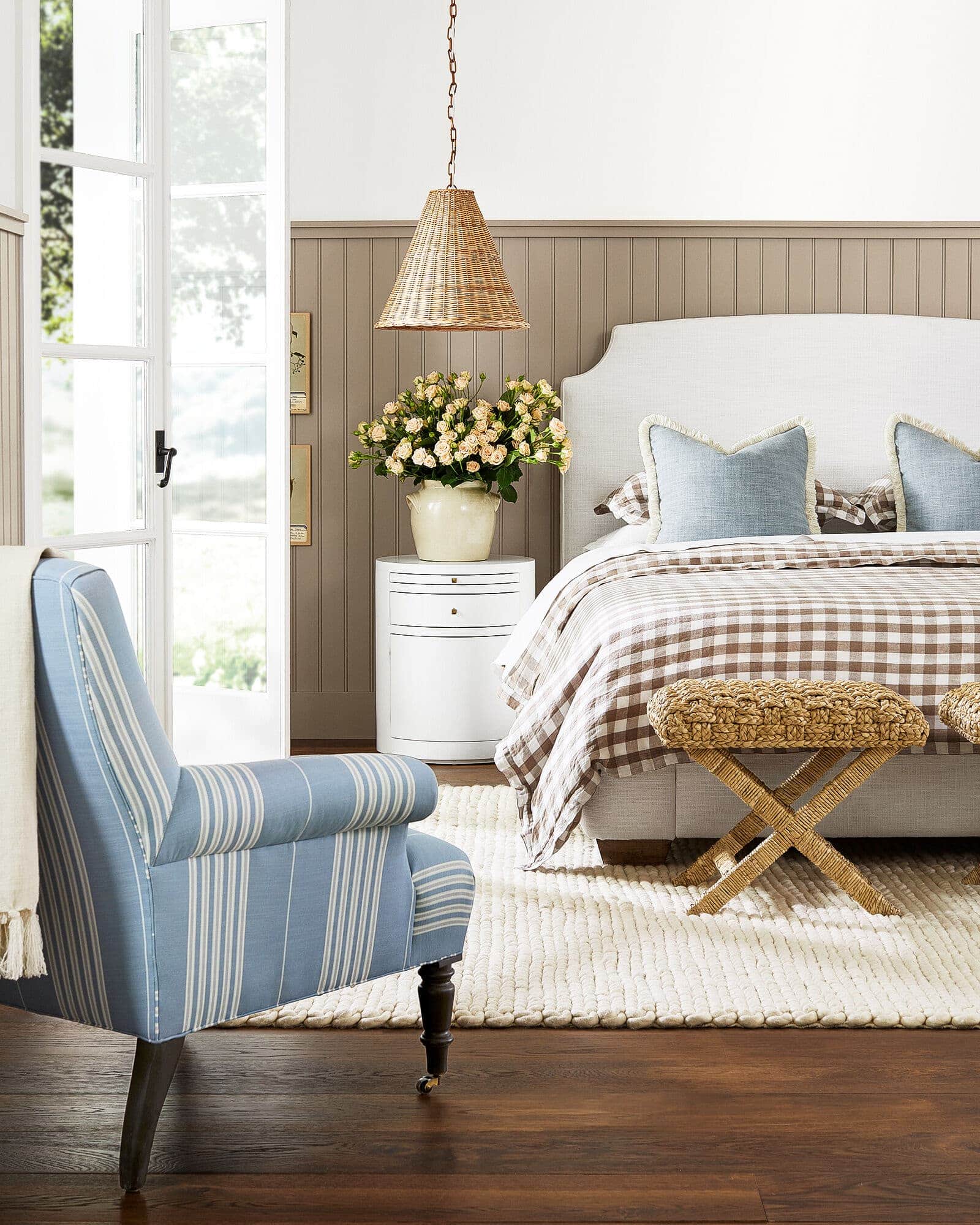 If you want to create visual interest, choose a chair with a different pattern, color, or texture than the rest of your room. You can see how the different patterns and textures in this room work together for a very cohesive feel that's anything but boring.
Use a Single Accent Chair for Easy Style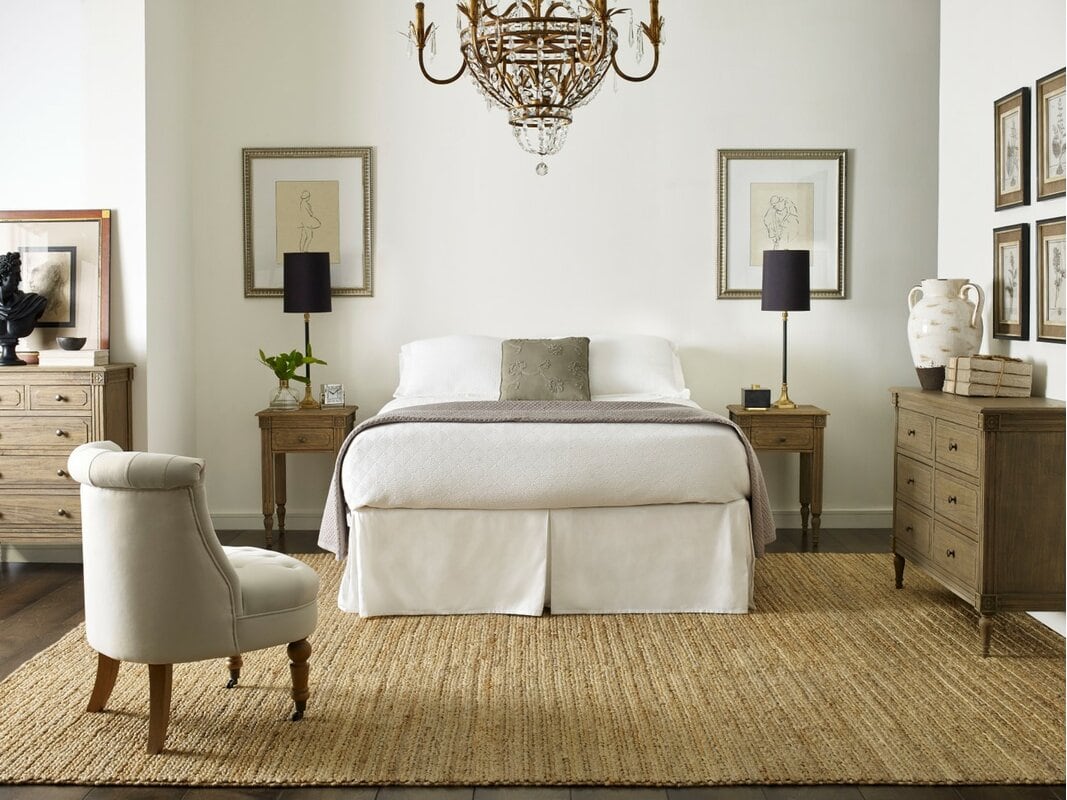 Creating a sitting area doesn't need to be complicated. If you prefer a minimal or clean look, try placing one accent chair adjacent to your bed.
You can do this by anchoring the room with a large area rug and placing the chair on top. If you're working in a smaller room, simply put the chair wherever you have space.
Create a Sitting Area with a Daybed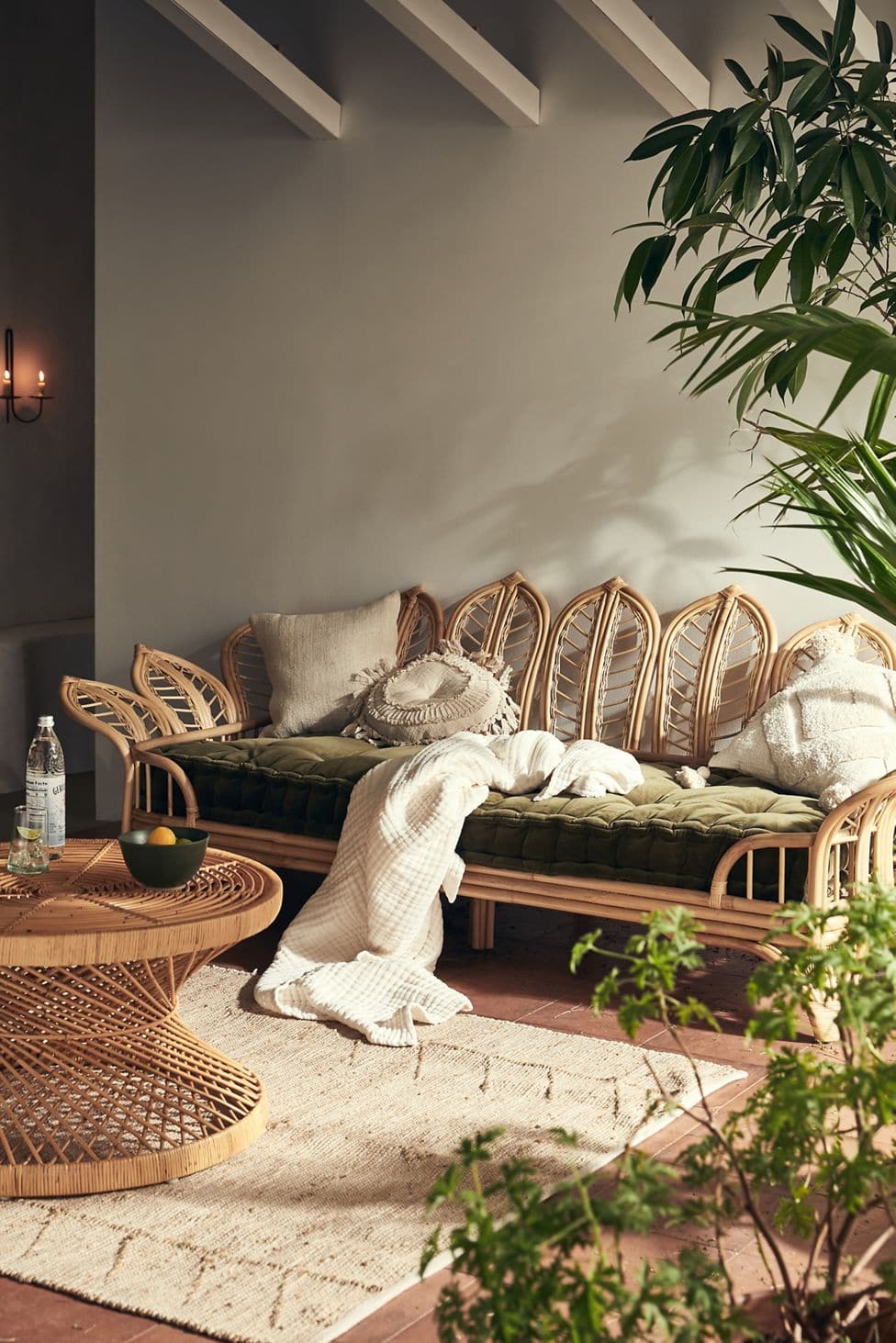 If you want to create a space in your bedroom where you can kick back, read a book, and maybe even watch a little TV, consider turning a daybed into a couch.
If you already have a daybed, you can use what you have and dress it up with pillows. However, if you're in the market for a new one, this rattan version is hard to beat.
Unwind with a Relaxing Sitting Area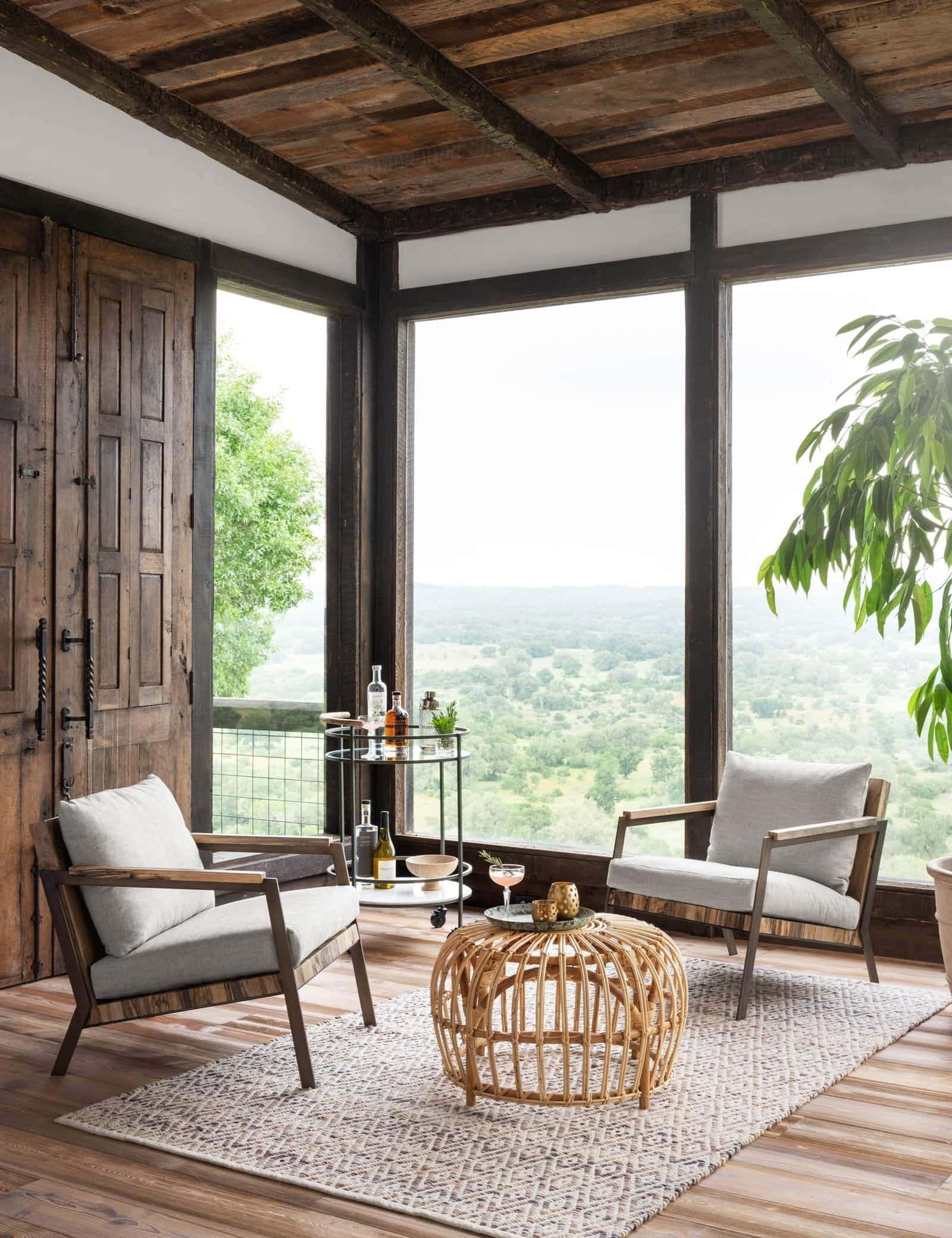 If you like to have conversations with your partner at the end of the day, consider creating a space like this in your master bedroom. All you need are two comfy chairs and a small coffee table.
If you like to unwind with a drink, you could also add a pretty bar cart to store your supplies.
Put Together a Reading Nook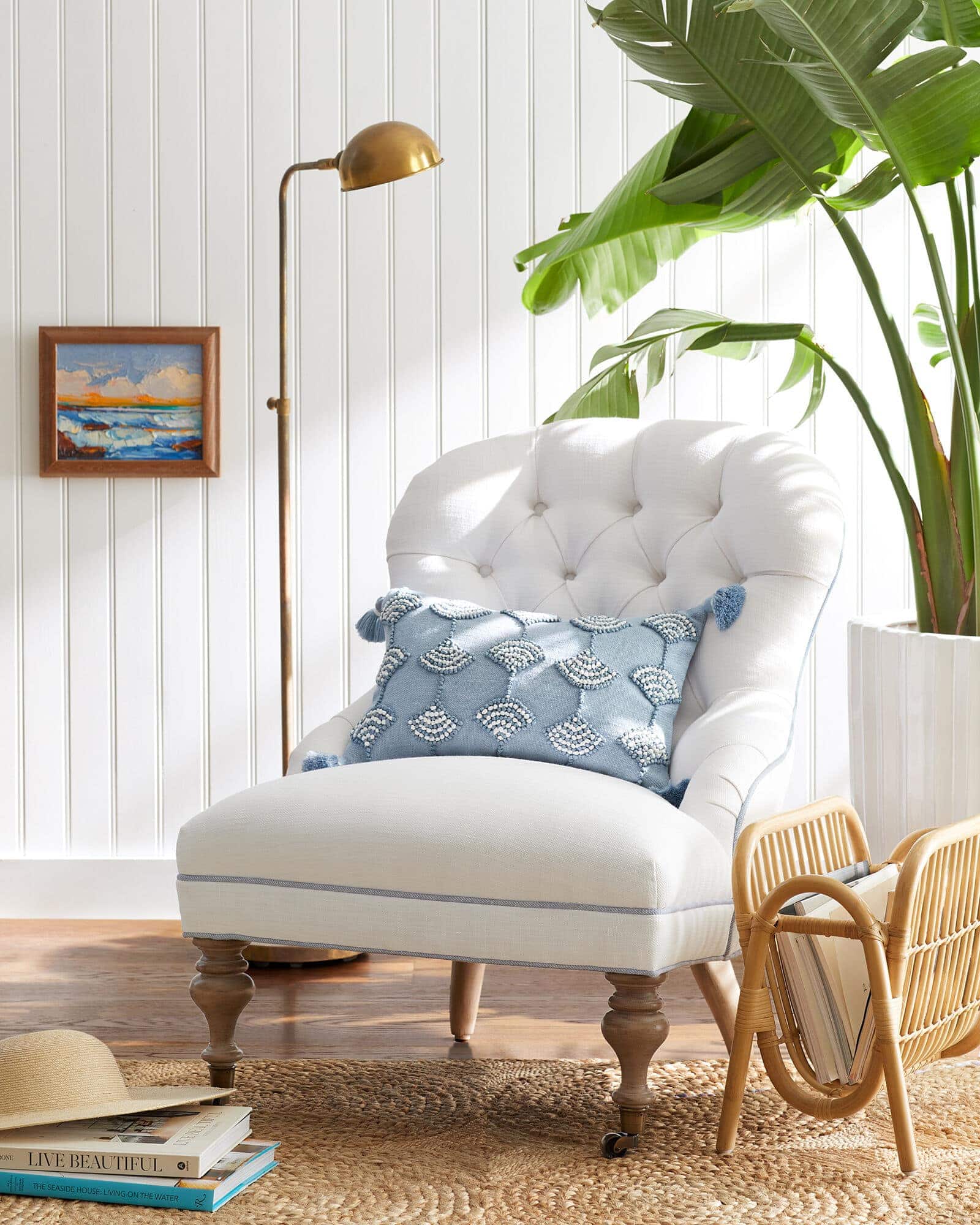 There's nothing like a comfy chair and good lighting to create the perfect reading nook.
You can get this look by first choosing a chair and then adding a magazine rack or small shelf beside it and a lamp behind it.
Place a Wooden Chair by Your Wardrobe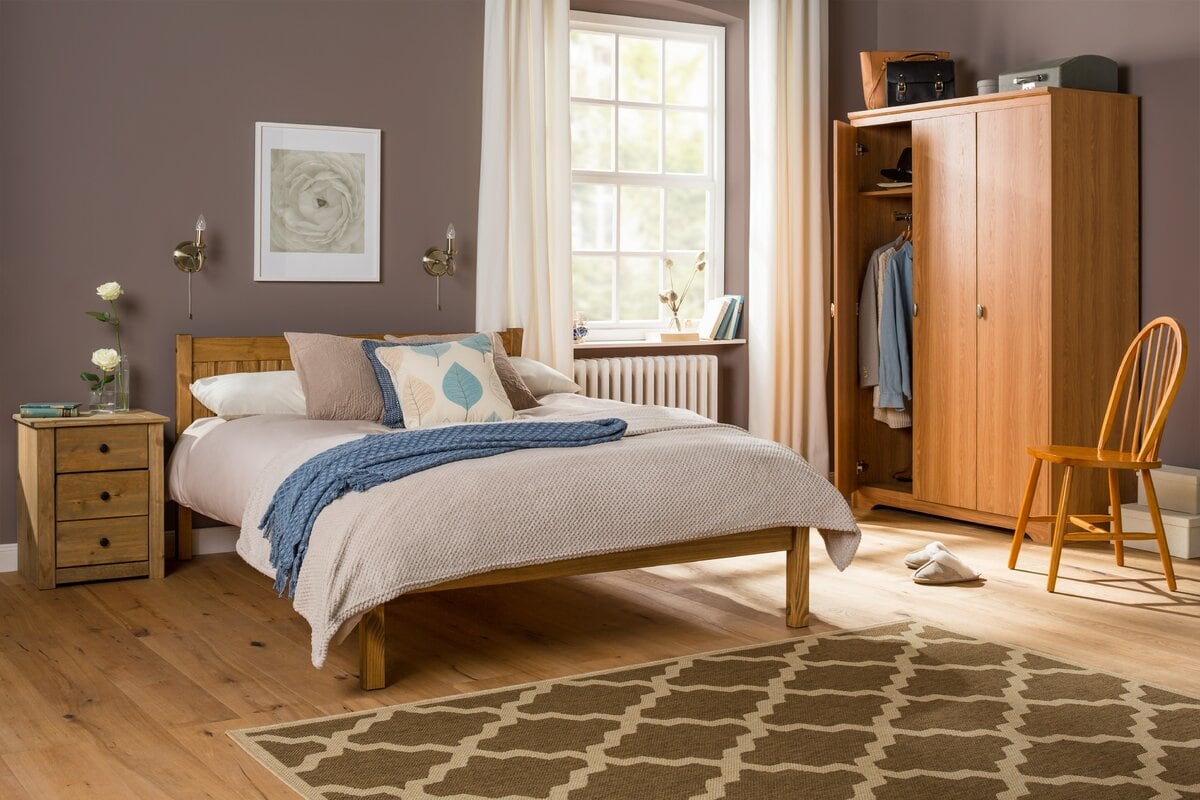 Opt for a simple wooden chair if you're interested in function over beauty and simply need a place to sit down when getting dressed. You can buy one of these very inexpensively.
These small kitchen chairs work great in the bedroom and lend to a very minimalist look.
Take a Nap in a Lounge Chair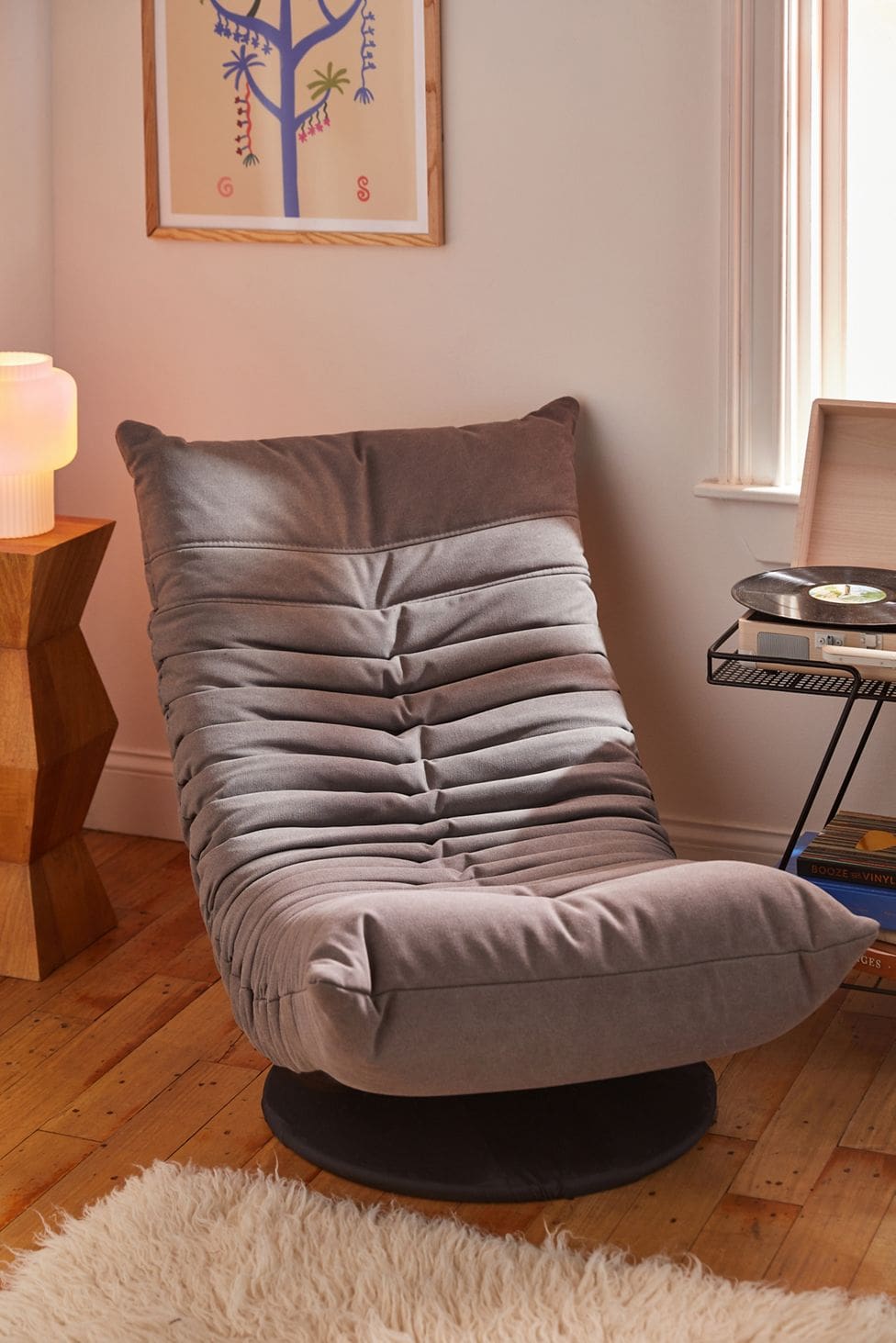 Whether you want a chair that's comfy enough to fall asleep in, or you're just looking for a unique piece, this one fits the bill. This lounge chair from Urban Outfitters has a long curved shape, ideal for taking a midday nap.
This is also the perfect sitting area chair for reading a few chapters of a book before hopping into bed.
Bring in Some Fun with a Swivel Chair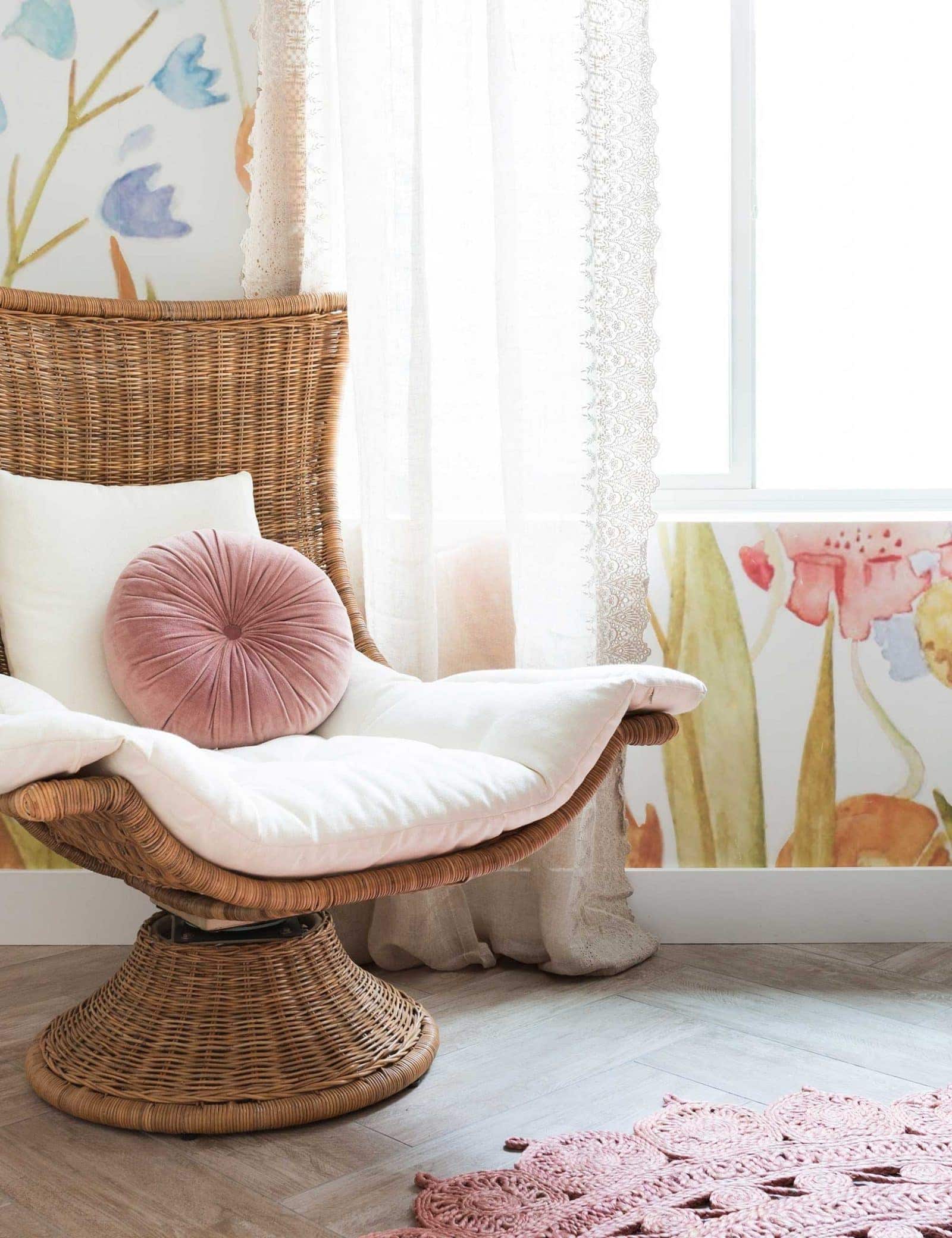 If you're looking for a chair that's both fun and elegant, this is it. This rattan chair packs in the texture and brings an interesting design element to the room.
It comes with the two white cushions pictured. You can dress it up or change its look by adding accent pillows that match your bedroom's decor.
Final Thoughts on Master Bedroom Sitting Areas
You can create a sitting area in your master bedroom, no matter the size. If you have a small or narrow room, consider adding one or two chairs at the foot of your bed. If you have a mid-size room, you can bring in larger, comfy chairs or small couches.
And, of course, if your master bedroom is large, your options are endless. You can create a simple space by adding a reading nook or pair of chairs, or you can go all out, creating your own private living room.