Decorated Life is reader-supported. When you buy through links on our site, we may earn an affiliate commission. Learn More
How to Light a Living Room With No Overhead Lighting
You walk into your new place and, as the sun starts to go down, you suddenly realize your living room doesn't have any ceiling lights. How are you supposed to light a room with no ceiling light?
Believe it or not, there are a lot of ways to do it. In fact, you have a lot of freedom to get creative and even play around with the lighting to find the exact cozy scene to help you relax in your living room.
No overhead lighting isn't a big deal – it's just an opportunity to have some decorative fun!
Floor Lamp With the Right Shade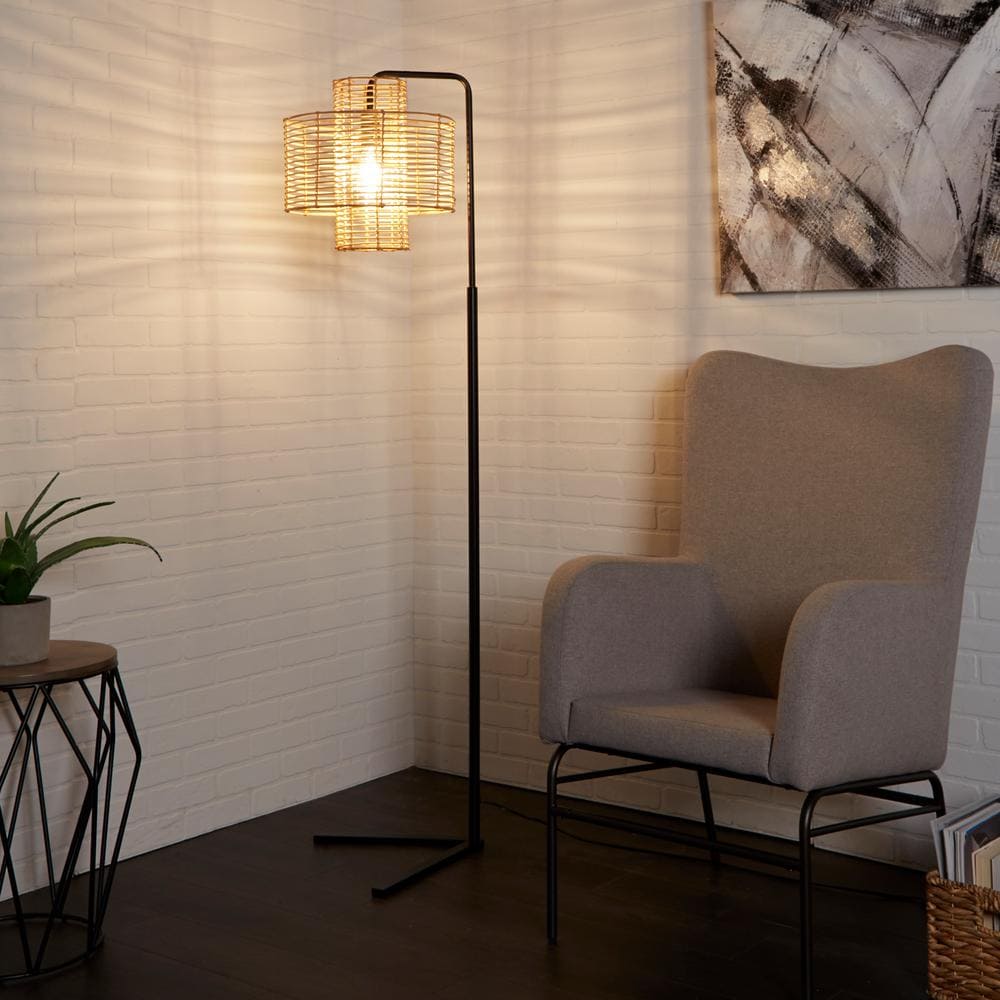 The most obvious solution for a room without a ceiling light is to invest in a floor lamp. But, if you're short on floor space, find a single floor lamp that will emit enough light to fill up most of the room. 
Here's a great example of a lamp that fits the bill. The 'shade' is less of a shade and more decorative. There is plenty of space for light to break through and fill up the room. Plus, you'll get some really cool shadows out of it.
Plug-In Pendant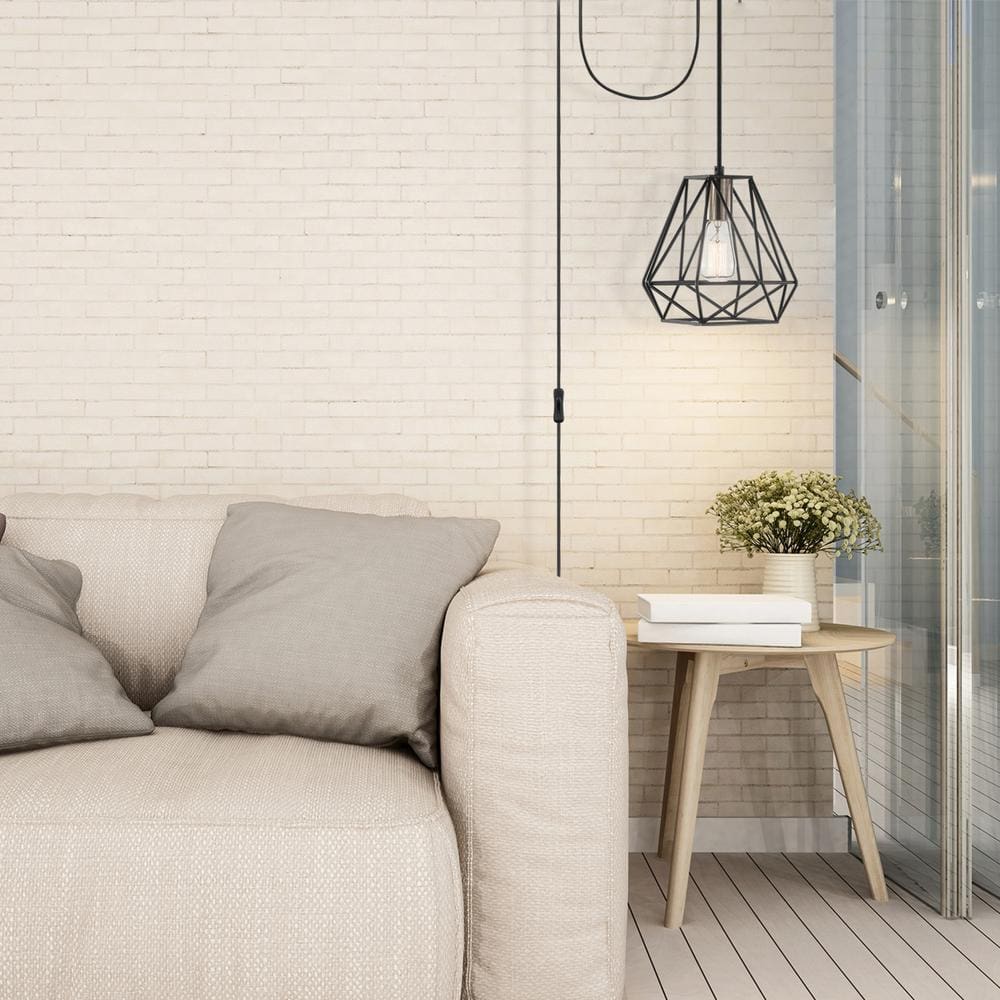 One way to still get some overhead lighting is by using removable ceiling lights that plug into an outlet, like this pendant light.
To make this work, you will need to install a hook on the ceiling to drape the cord from. It's a great way to still get some light in the room if you're low on floor space.
Desk Lamps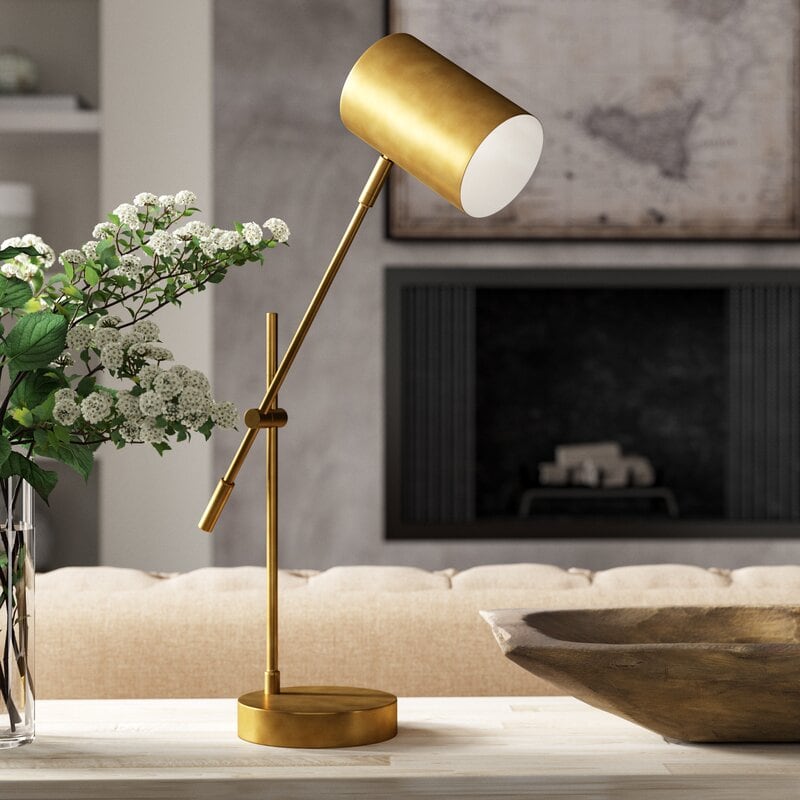 Desk lamps tend to me smaller than table lamps, so they are a smart option for a home with several places that could use some light. Desk lamps work well on console tables, end tables, book cases, and even mantles.
Sconce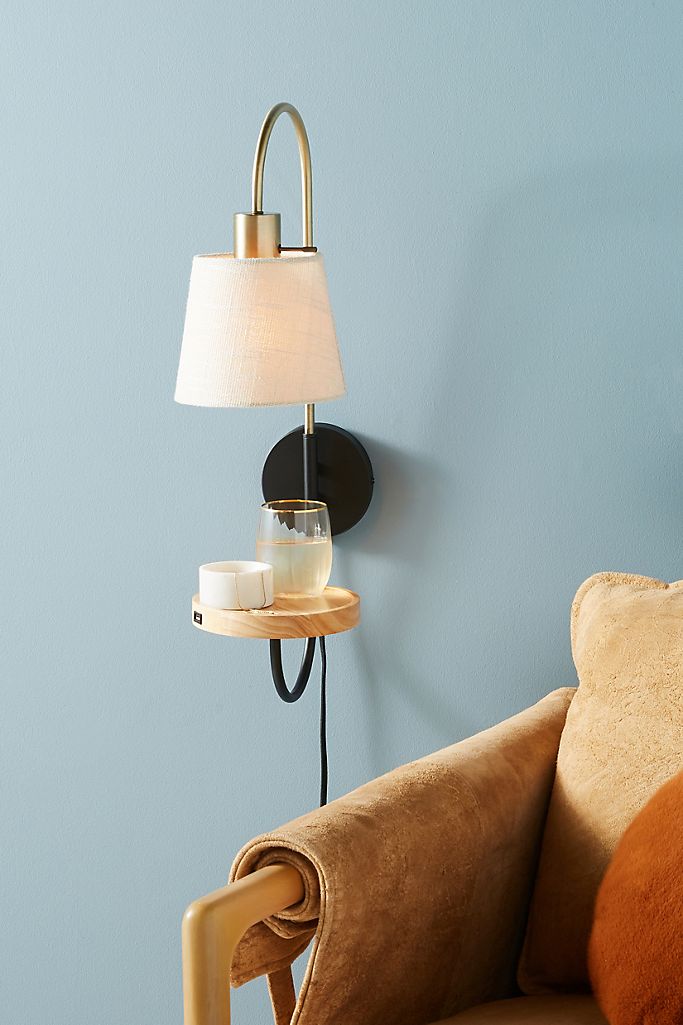 Another way to keep the floor clear without sacrificing light is to install a wall-mounted sconce. If you don't want to have an electrician come in to do wiring work, then consider a plug-in option.
In this photo, the sconce plugs into an outlet below and it even has a little table attached, which makes it a fantastic option for a small living room without a ceiling light.
Chandelier Swag Light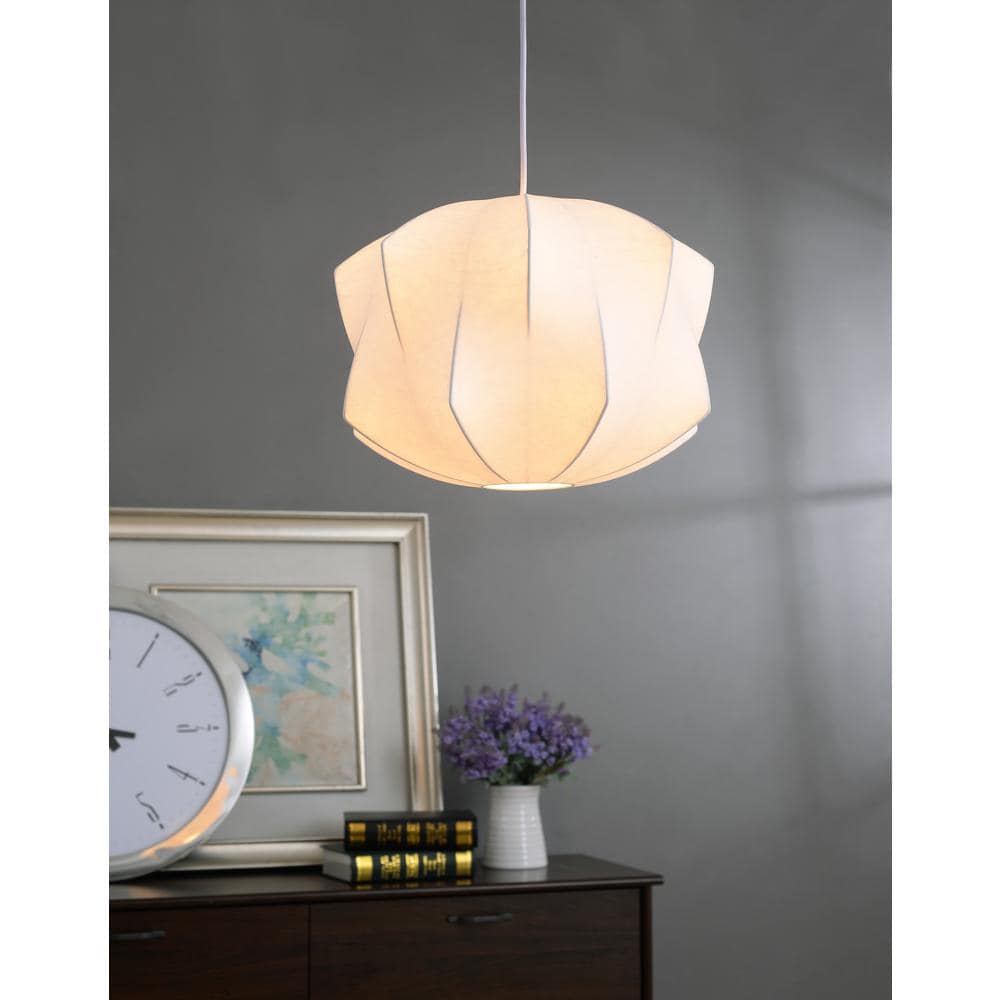 If you have big dreams of a chandelier, you don't have to sacrifice them because your living room doesn't have a ceiling light, just get a plug-in one designed to be a swag light.
Swag ceiling lights without wiring are a fantastic solution for dark rooms. Just plug them in, have the wire run up the wall, and hang them from a hook in the ceiling. If you don't love the look of a wire running up the wall, you can get a wire cover from just about any electronics store.
Floor Lamp With No Shade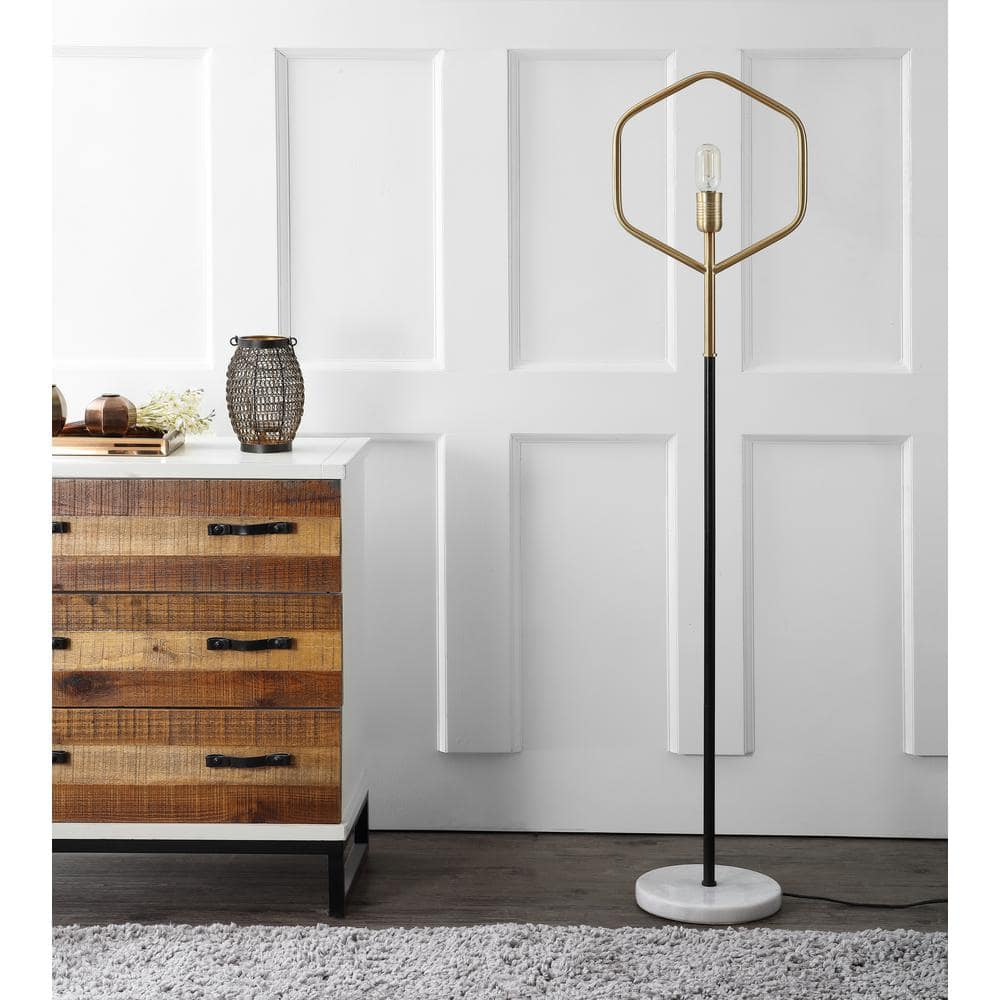 As mentioned earlier, the less shade there is on a floor lamp, the better. Or, you can forego the shade all together!
The lamp in this photo doesn't have a shade, but it is designed that way so it still looks decorative. It will let out a lot of light into the room, so you won't even miss a ceiling light!
Hanging Edison Bulb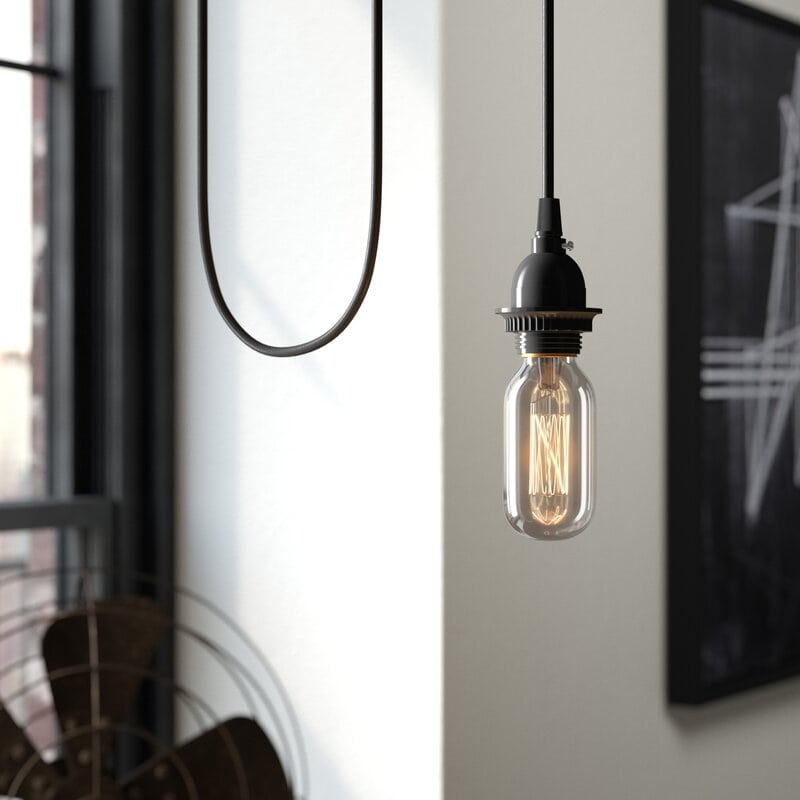 If you love the idea of exposed bulbs, a hanging Edison bulb makes for a great temporary ceiling light. It's not much different from a swag light – just plug it in and hang it from a hook in the ceiling. It will give you a lot of light and will look really good in a living room with an industrial aesthetic.
Spotlight Floor Lamp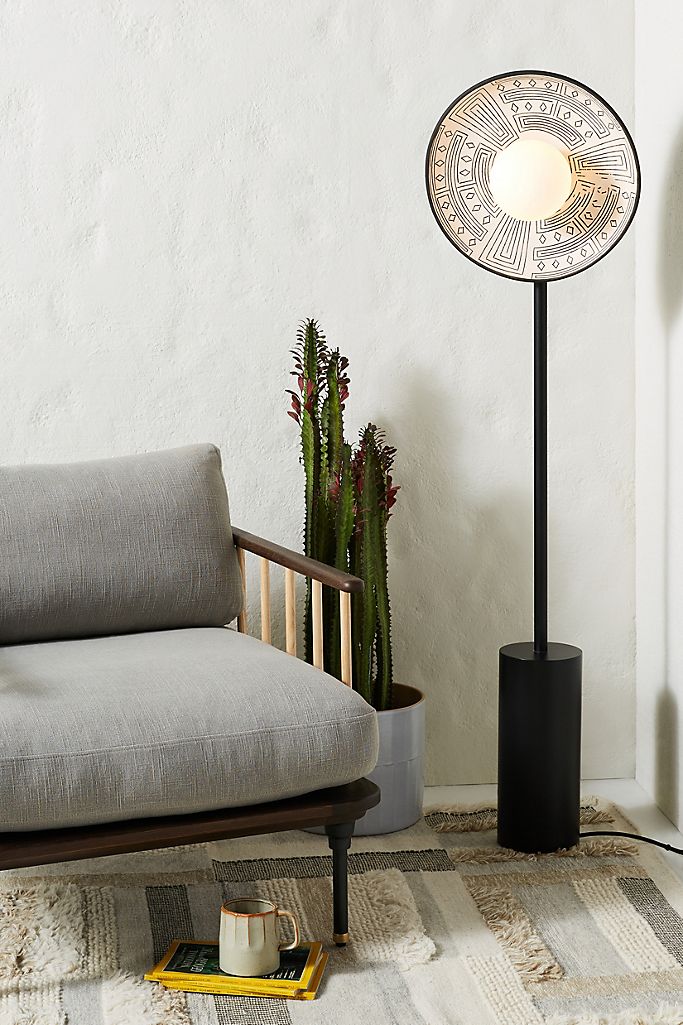 One way to emit a lot of light? A spotlight floor lamp.
In this photo, the floor lamp is designed to create a spotlight effect, but it still looks decorative so it won't stick out. If you decide to get something like this, just make sure you find a soft bulb and position the lamp in a place where it won't shine too bright into someone's eyes.
Window String Lighting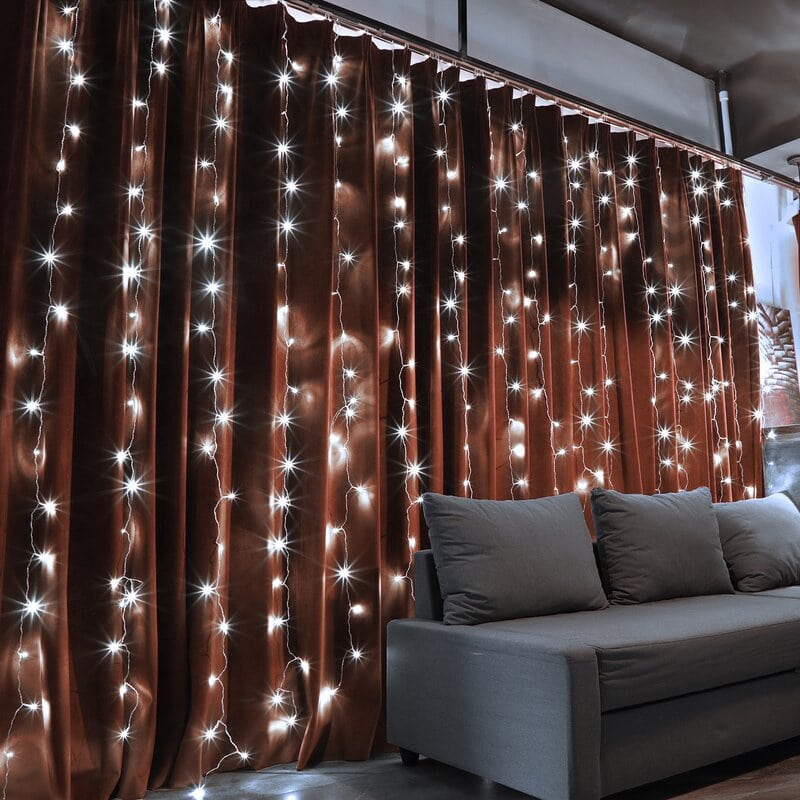 Instead of searching for traditional overhead lighting solutions, think outside the box. These window string lights are a fun way to bring in some dim lighting, which makes for some very cozy relaxing at night!
Chandelier Sconce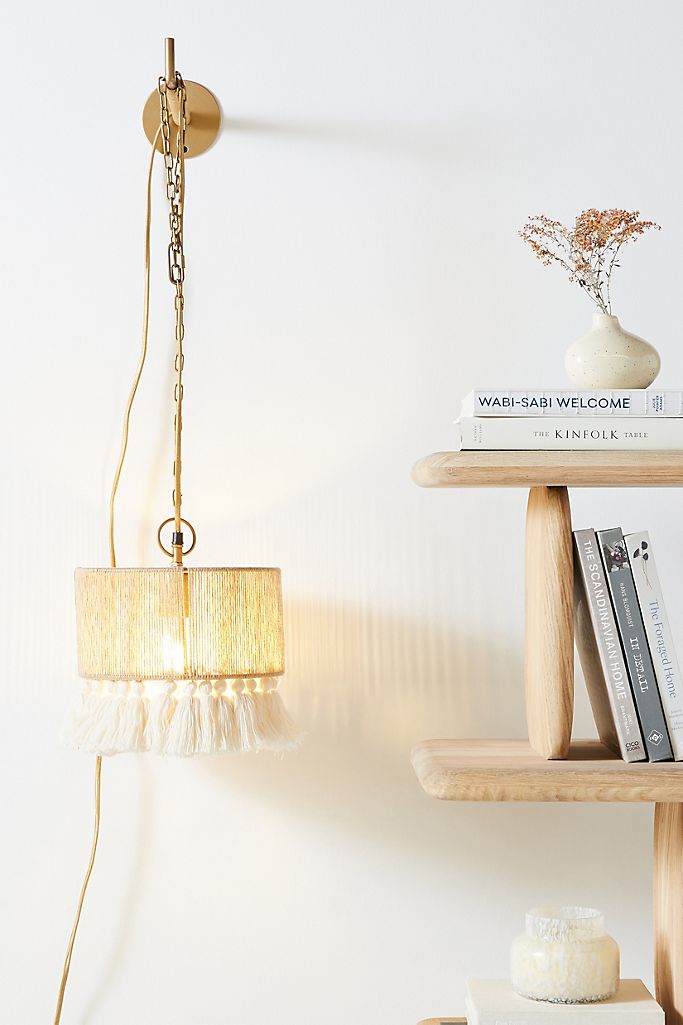 If you don't like the idea of putting a hook into your ceiling (which could be especially problematic in an apartment), but still want a pretty chandelier, consider doing something like this instead.
All you need to do is mount something to the wall, hang the chandelier from it instead of the ceiling, and plug it into the wall. Just make sure whatever you get to hang it from sticks out from the wall far enough.
Floor Lamp with Multiple Bulbs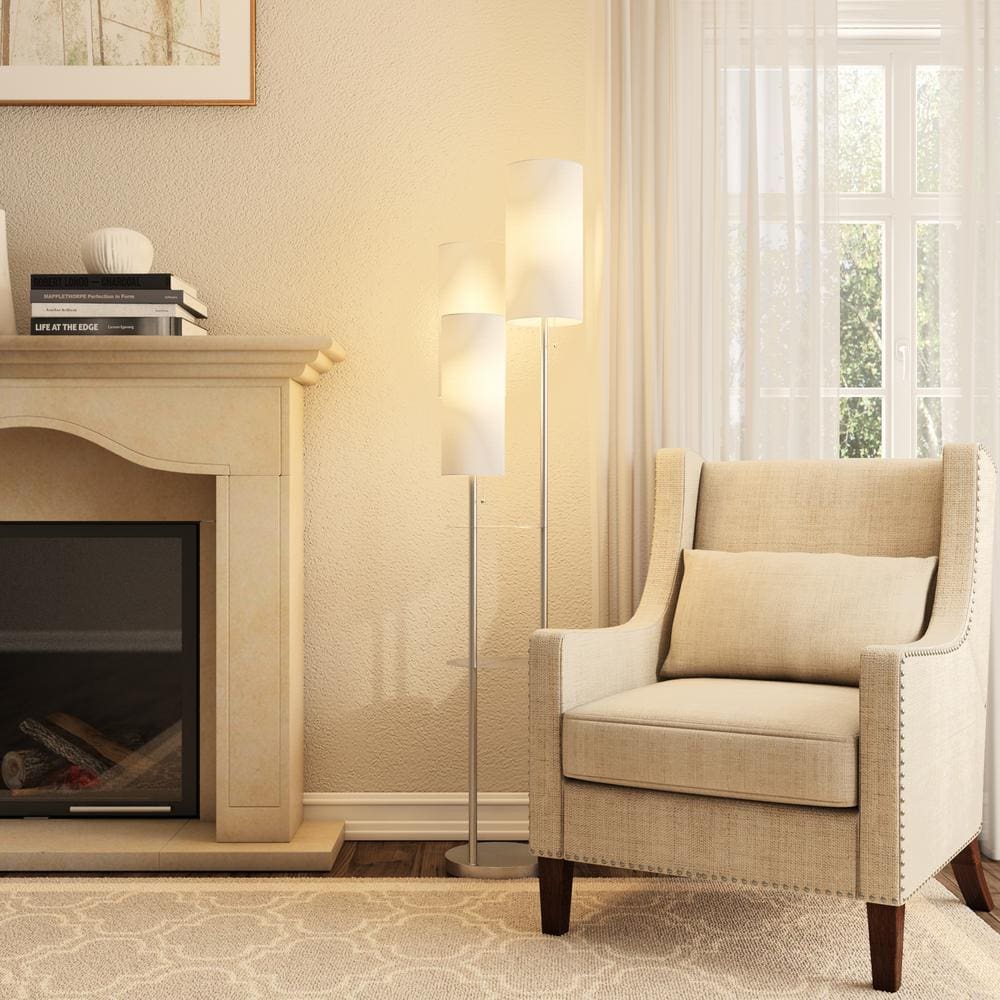 Finding a floor lamp with multiple bulbs will help you get the most out of your non hardwired lighting. The more bulbs you have, the brighter the room, after all.
One thing to keep in mind when picking out a lamp like this, though, is that a lot of bulbs do still emit a bit of heat. So, try not to position the lamp right by your favorite chair because you might get a little hot.
Uplights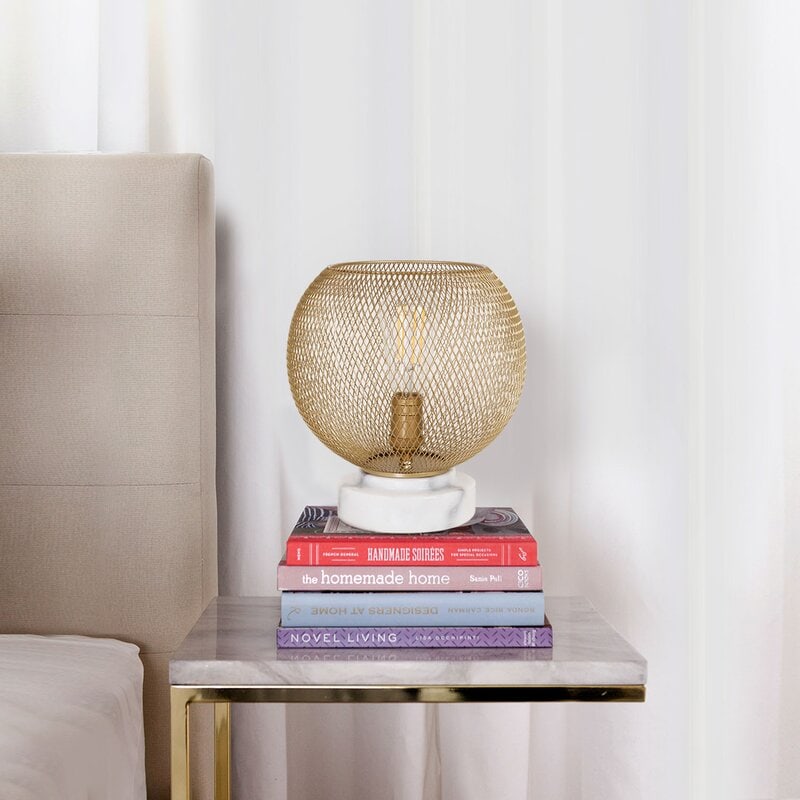 Ceiling lights shine light down, whereas an uplight sends the light upwards towards the ceiling. Both of these styles can bring a lot of light into a room.
You can go big with a floor uplight, which often looks like something you'd find on a theater stage, or you can opt for something a little more decorative like this table uplight.
Tree Lamp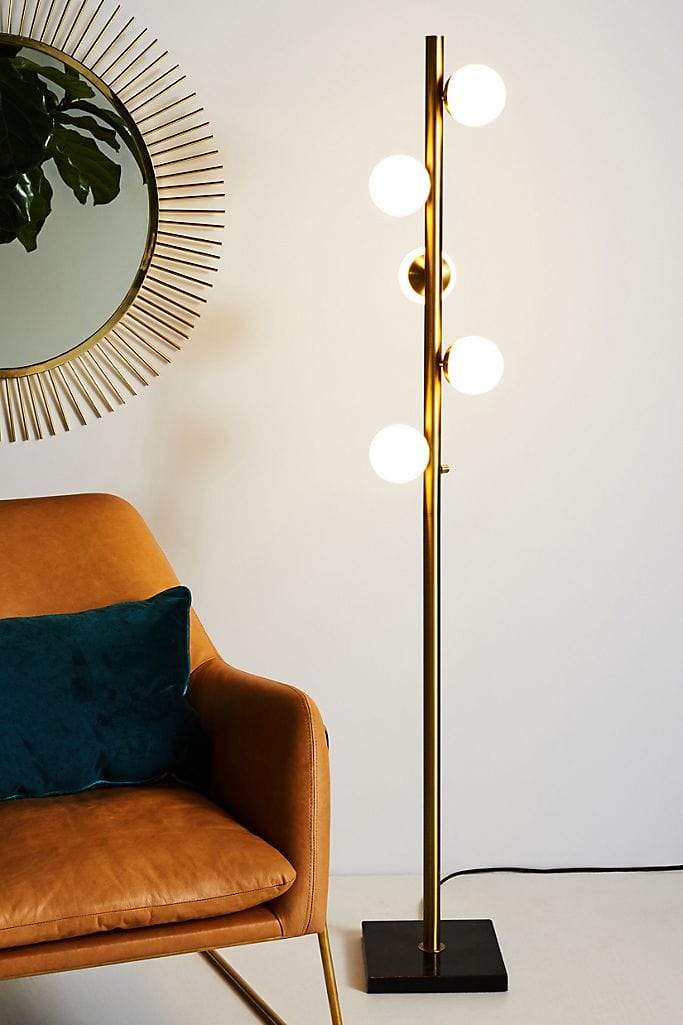 Another way to get a lot of light out of a single lamp is to invest in a tree light, like this one. It's simply a tall floor lamp with various bulbs up the base. They're usually decorative and can fit right into a room's decor. However, as mentioned before, pay attention to whether or not the bulbs put off too much heat.
A Pair of Table Lamps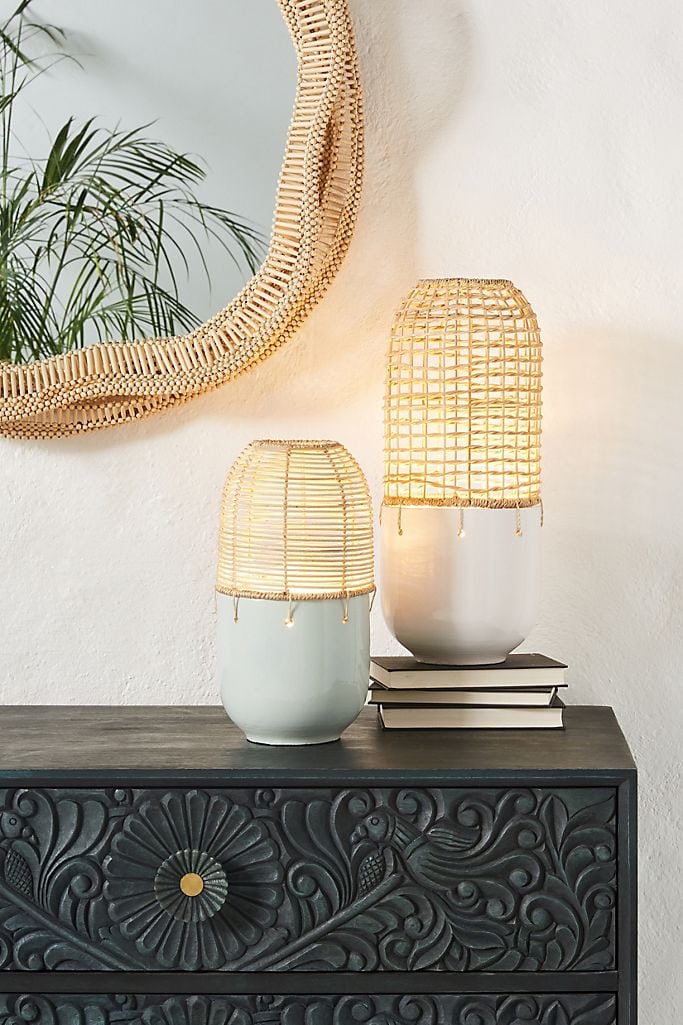 If you have a bit of table space, consider setting up two table lamps in different sizes to double up on the light while still looking stylish.
You can opt for a large and small size lamp in the same style, like in this photo, or look for something that works together but isn't too matchy. It all depends on your style and your space!
Candle Displays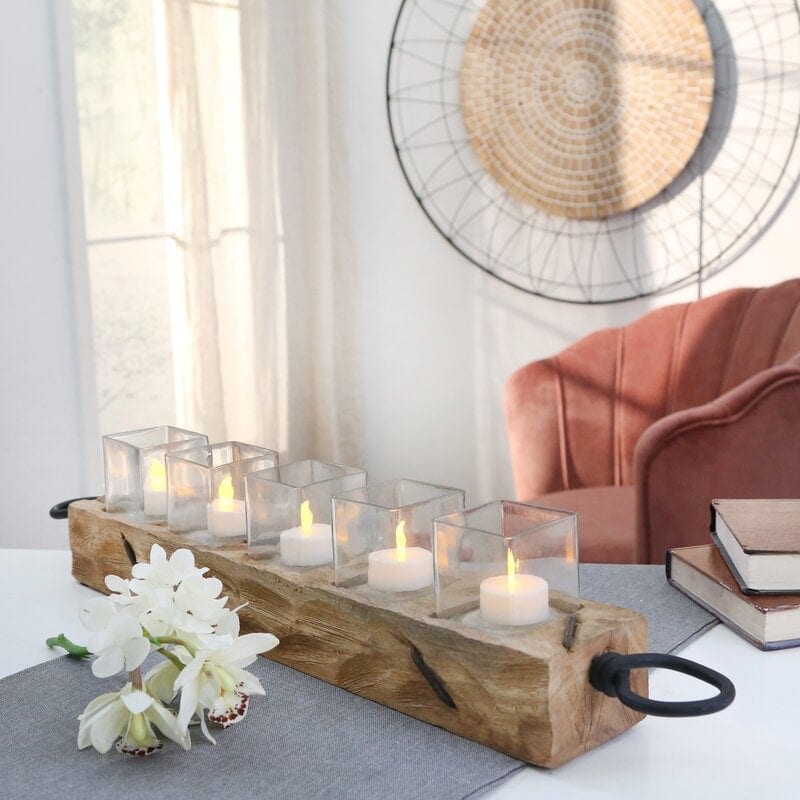 Candle displays are another smart way to bring in some light, especially if you like the dim cozy lighting. You can put them on the table, like in this photo, or find some wall-mounted displays.
Candles can be a pain to light, especially if you're trying to light several at once, not to mention they're a fire hazard. So, consider getting some LED flameless candles instead. You will get the same dim lighting without having to worry and there are even some that are remote controlled, making them even easier to light!
Final Thoughts
There are so many fun and creative lighting ideas for rooms without ceiling lights, it's just a matter of which one you pick! Do you want a cozy feel with string lighting? An industrial look with an exposed Edison bulb? Or, do you just want to keep it simple with a floor lamp? Use this as an opportunity to have some fun!