Decorated Life is reader-supported. When you buy through links on our site, we may earn an affiliate commission. Learn More
13 of the Best Sherwin Williams Exterior Colors
Choosing your home's exterior color is a big decision, and there's nothing to induce paralysis quite like an important decision and a seemingly infinite number of possibilities! There are colors out there to suit every taste, but when you're not sure where to begin, that's not exactly helpful.
Don't worry! In this article, I'm going to sort out the best Sherwin Williams exterior paint colors for you. What do I mean by best? Popular colors, including the latest trends and the timeless favorites. Neutrals with broad appeal, as well as some more daring and exciting options. Above all, colors that are specially chosen to look fantastic on a home exterior–maybe even better than they would as interior paints!
Best Sherwin Williams Exterior Paint Colors
After we take a look at the best exterior colors in action, I'll share some tips for choosing the exterior color that's best for your home in particular so that you can't go wrong. Let's get started!
Naval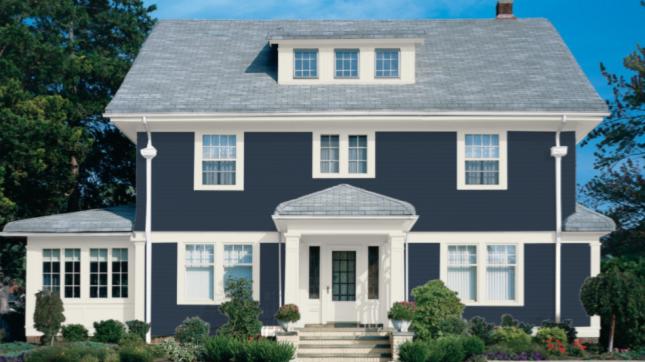 Naval is a rich, traditional navy blue that looks elegant and timeless. It's most commonly paired with white trim, although you'll also frequently see it with black shutters.
Naval was Sherwin Williams' 2020 color of the year, and navy blue colors are rising in popularity as the "new neutral". This inky blue has a LRV of 4.
Naval Offers Timeless Elegance
Tricorn Black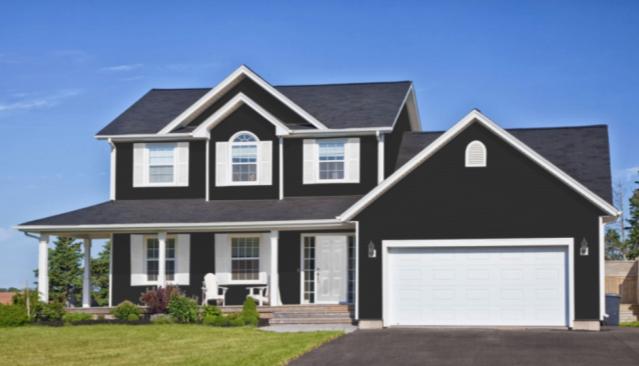 Tricorn Black is Sherwin Williams' most popular black, and you've probably already thought about using it for trim. But did you know you can paint your entire exterior black?
No matter how you use it, Tricorn Black will make a big impression. It has a LRV of 3.
Tricorn Black Makes a Bold Statement
Evergreen Fog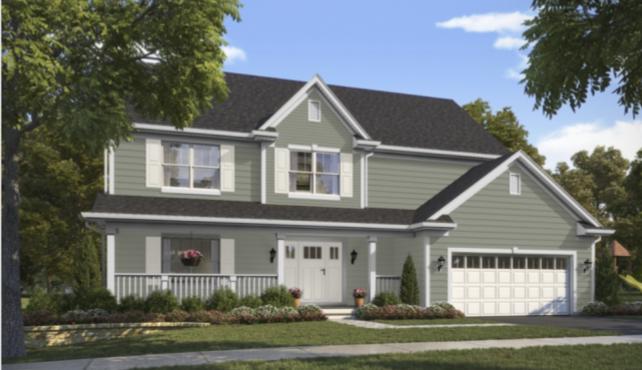 Sherwin Williams' 2022 Color of the Year, Evergreen Fog, is popping up everywhere that people want to feel closer to the natural world.
This gentle blend of sage and gray is earthy and calming. It's a lighter choice than some of the colors we've looked at so far, with a LRV of 30.
Evergreen Fog is in Harmony with the Landscape
Alabaster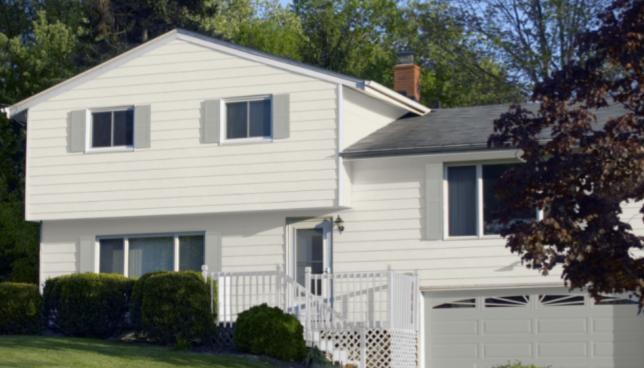 Alabaster is one of Sherwin Williams' most beloved white paints, and it has a reputation as the most popular exterior color.
What makes Alabaster special is that it has some body to it when compared to other whites, which serves it well under the bright lighting conditions faced by an exterior paint. Its creamy glow is beautiful next to red brick. Alabaster has a LRV of 82.
Alabaster is the Perfect Partner for Brick
Rainwashed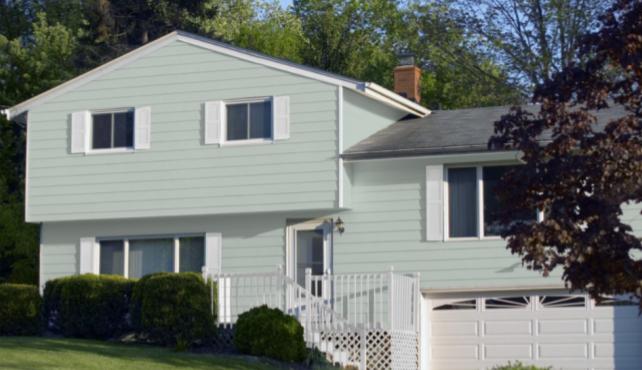 Rainwashed is a charming and versatile aqua that makes for an eye-catching front door or accent color, but is also suitable as a main color.
Of course Rainwashed is perfect for seaside homes, but thanks to its silver shading, you can feel confident using this color anywhere. Rainwashed is on the lighter side, with a LRV of 59.
Rainwashed is Beautiful with Grays or Greens
Agreeable Gray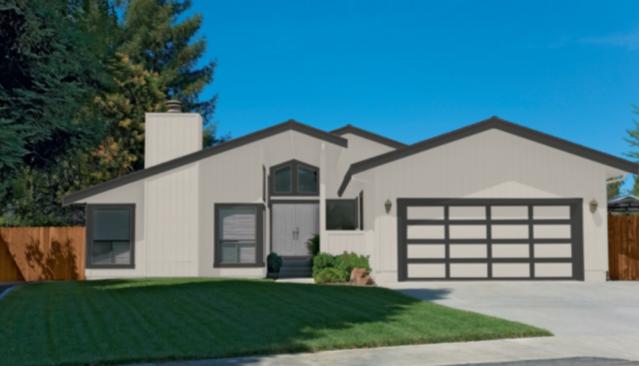 Agreeable Gray is a well-loved greige that you can find everywhere when it comes to interiors. But if you try this greige as an exterior paint color, you'll find that it's the same useful, balanced neutral outside as it is inside.
This color's warmth and depth help it stand up to sunlight, and as a neutral greige, it never has to worry about clashing. Agreeable Gray has a LRV of 60.
Agreeable Gray is Right in Any Light
Light French Gray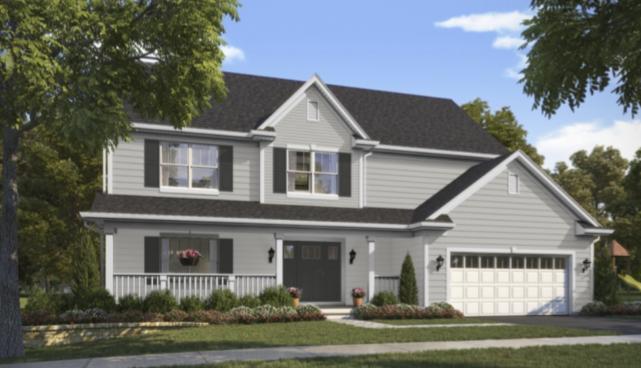 Light French Gray is a classic cool gray that gets a lot of love as an exterior color. Despite the "light" in the name, this is actually a mid-toned gray, with a LRV of 53.
But that's great for exteriors, where the extra depth helps this color show under sunlight.
Light French Gray is the Perfect Complement to Stone
Iron Ore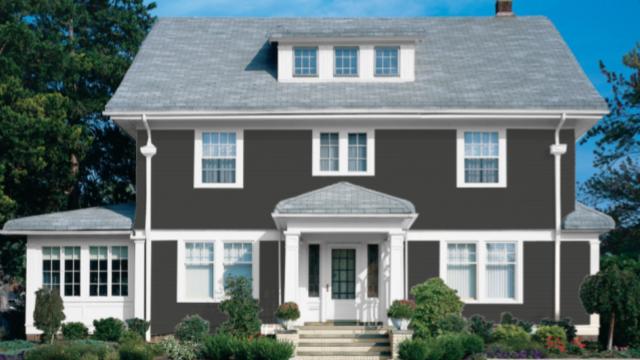 Nothing says moody, dramatic, and sophisticated quite like Iron Ore! This color is equally beautiful for accents and trim or as a powerful main color.
With a LRV of 6, it's still not quite black, and it's in those slate and charcoal variations that this color really gets interesting.
Iron Ore Changes Moods in Different Light
Garden Spot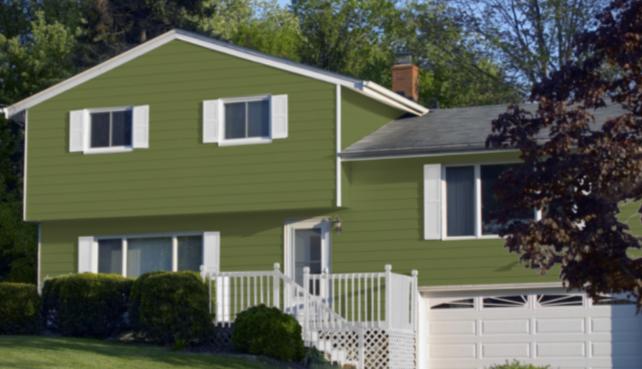 Garden Spot is a flashy and vibrant green with vintage charm. This color looks beautiful with cream, and is at its best when used as a front door or trim color. Garden Spot has a LRV of 17.
Garden Spot was Made for Mid-Century Modern Styles
Exclusive Plum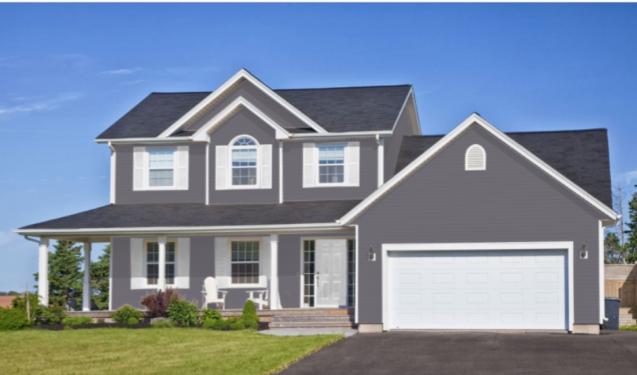 Is painting your house purple crazy? With the muted and sophisticated tones of Exclusive Plum, it won't seem so over-the-top.
Consider white, cream, or taupe for coordinating colors. This user-friendly purple has a LRV of 16.
Exclusive Plum is a Purple That's Down-to-Earth
Mega Greige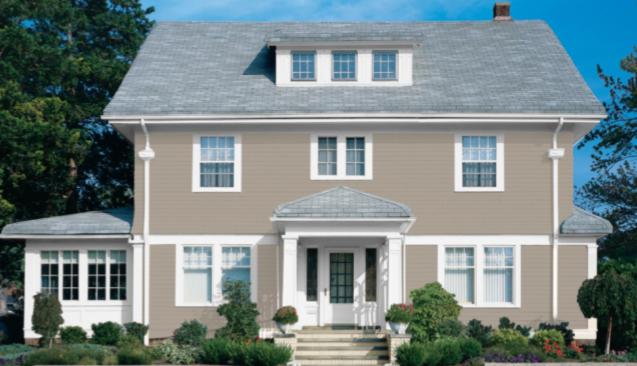 Mega Greige is one of those darker greige colors that you might be dying to use indoors, and struggling with because its LRV of 37 makes it too dark to be more than trim.
Guess what? As an exterior color, that's not a problem! Let Mega Greige soak up the sun while you enjoy its earthy neutral tones.
Mega Greige is the Perfect Greige for Exteriors
Sea Salt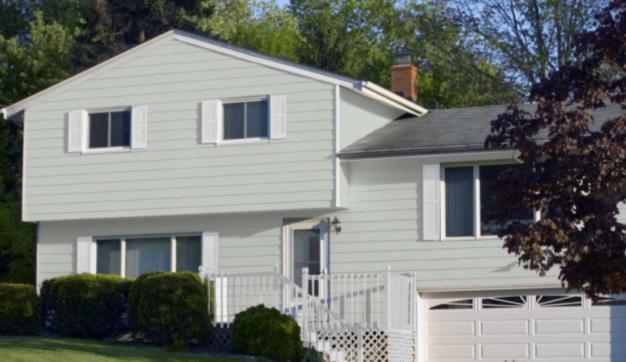 As popular as a day at the beach, Sea Salt is a breezy silver-green. At 63 on the LRV scale, this light and lofty shade uplifts your exterior with just a hint of color. It's perfect for a beach bungalow–or just a home you wish was by the beach.
Sea Salt is a Love Letter to Coastal Homes
Dried Thyme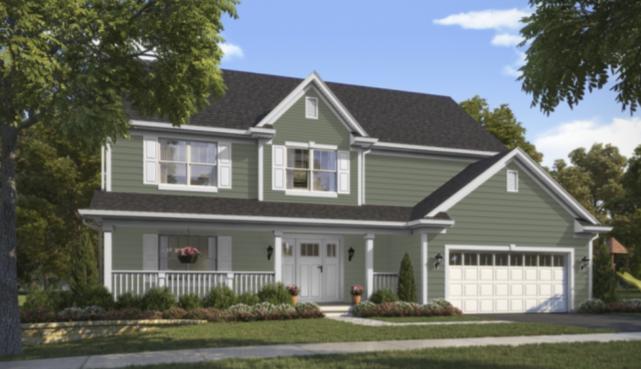 Dried Thyme is a fresh, botanical green that lets you bask in those nature vibes. This is a color that goes more green and less gray, so it looks vibrant without being jarring. It pairs beautifully with ivory shades. Dried Thyme has a LRV of 21.
Dried Thyme Makes Exteriors Fresh and Vibrant
Tips for Choosing an Exterior Paint Color
There are a few important factors to consider when you're choosing your home's exterior paint colors. First and foremost, some of your home's colors are there before you begin. The colors of your roof, and any stone, brick, or wood that is to remain unpainted all count. After all, you don't want your house to clash with itself!
Next, it's important to know that all that sunlight bathing your house is going to make any color look both lighter and cooler than it already is. Paint colors that are perfect for your living room can vanish into thin air on an exterior. Pick a color that can stand up to all that sun!
Before making any final commitment to a color scheme, be sure to sample. A one inch paint chip won't get the job done! Paint a large enough area that you can stand back and get a good impression of the color under changing lighting conditions throughout the day.
Don't forget to sample the color next to any permanent elements like that brick, stone, and wood we were talking about–it's the only way to be sure those colors all play nicely together.
Final Thoughts
Now you're ready to pick the exterior color that's just right for your home refresh. Keep in mind, the experts recommend a repaint every 5-10 years, depending upon your home's materials. That's also a great timeframe to keep your home on-trend and enhance your curb appeal. There's nothing like a bright, fresh exterior to give a house that well-maintained look. Happy painting!