Decorated Life is reader-supported. When you buy through links on our site, we may earn an affiliate commission. Learn More
Table Decorations – Natural Moss For Decor and Table Centerpieces
By: Decorated Life Team
|
Decoration Ideas Using Natural Moss Throughout Your Home
Adding natural moss to table centerpieces is a fast way of creating great table decorations. And it looks spectacular!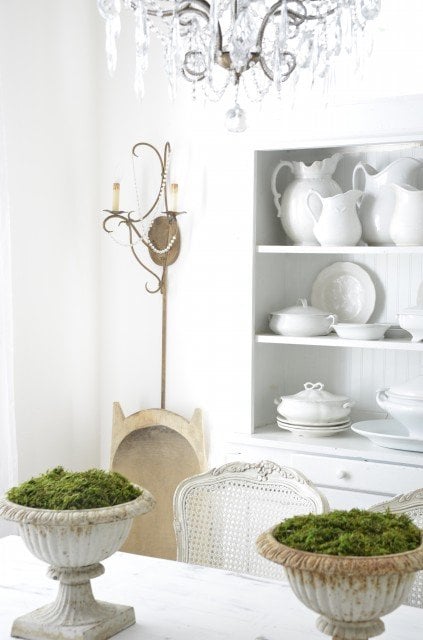 Source: shelterness
These small plants love shady locations which means they are perfect table decorations, side table and coffee table decor for any part of the home. Because they can grow anywhere in your house, and don't flower or seed – which means no mess, they  are a natural backdrop to any decoration ideas you may have.
Here's a great video on how to create words using moss. Its more art than graffiti – its not instant but it won't be long before you have the words love or grow on a wall or plank.

Shelterness have 25 Cool Ideas To Decorate Your Home With Moss which include new and classic table centerpieces, dining table decorations, coffee table decor and other decoration ideas to use moss around your home.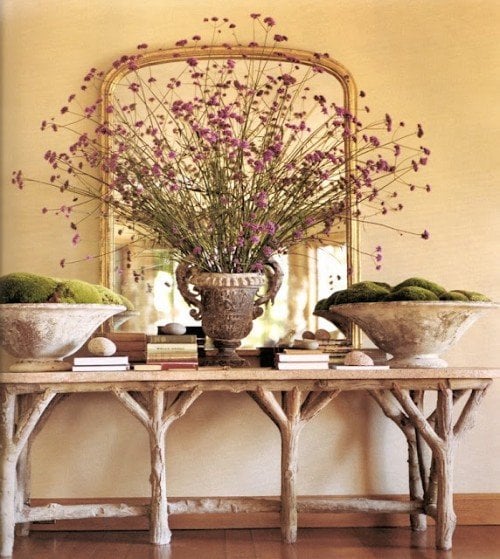 Source: Shelterness
The wonderful moss-green goes with almost any decor. Natural moss is great for They also:
Look great in any pot or structure,

Take the shape of any pot or structure,

Can be molded to create shapes,

Provide a low height for table settings or coffee table decor,

Are a no fuss, living decoration and

Add texture to your decor.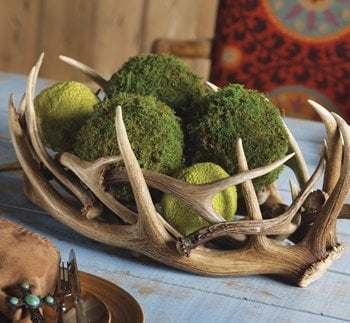 Source: crowsnesttrading
As long as you remember to moisten them once a week your moss will be live table centerpieces for years.
The Shelterness article shows impressive images using moss as table centerpieces, table decorations and coffee table decor for all occasions and  so many other decoration ideas. They even have a tutorial that will help to fresh it up.
Moss is perfect for table settings, coffee table decor, side table decorations and even wedding table decoration ideas but don't stop there. Because it is a low growing plant and has a great texture it looks good alongside almost any other decor and in any pot. 
Please leave a comment below or share. Join our email list to get lots of free tips and our DIY Cheat Sheet.