Decorated Life is reader-supported. When you buy through links on our site, we may earn an affiliate commission. Learn More
Keep Your Home in the Best Shape: A Maintenance Checklist
By: Decorated Life Team
|
Keeping Your Home in the Best Shape: A Homeowner's Maintenance Checklist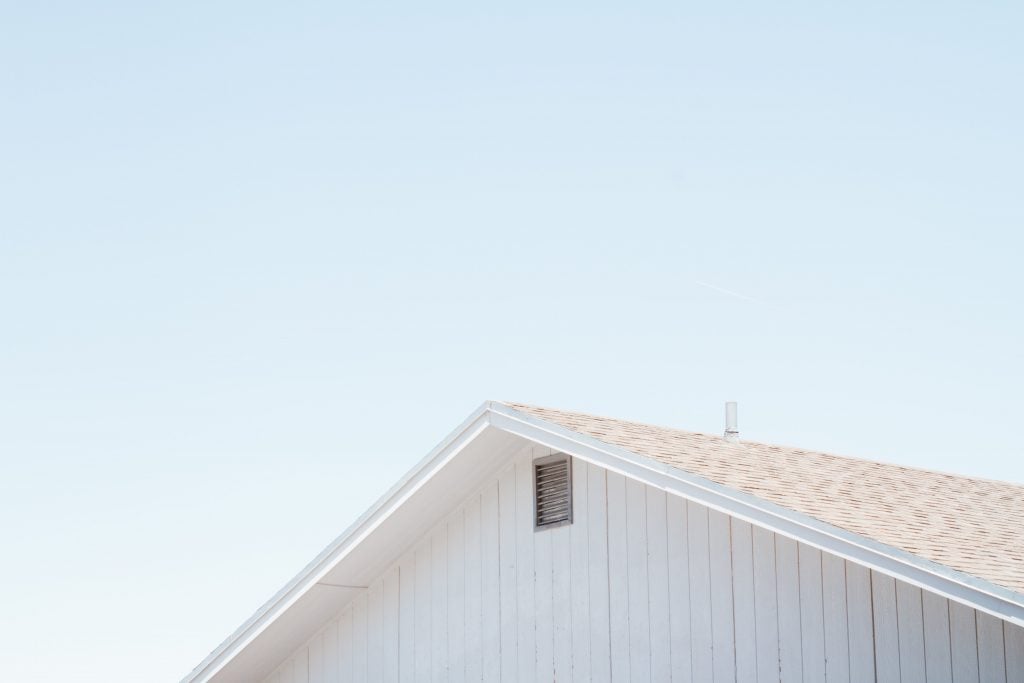 With a maintenance checklist for different areas of your home, there are quite a few things you can, and should do, to keep your home in the same shape as the day you bought it. You worked hard to buy your dream home, now it is important to keep everything in the best shape possible and keep your investment increasing in value; like money in the bank.
Here is a homeowner's checklist of things you should keep in mind to preserve the quality of your home.
Home Maintenance Checklist
A home needs to be maintained to keep it looking good. A roof leak or faded paint makes your home look tired. That's the look you want to avoid.
The first step to home maintenance is to identify what the problems are.  
Here is a summary;
Monthly Checklist
Change HVAC Filters. If your filter is dirty, replace it – but check it again in one or two months. Most families need to change filters every 2-3 months; but if you have pets or allergens, its better to use cheap filters and change them often, removing dust mites and allergens, than to use expensive filters and changing them less often. 
Kitchen sink disposal. Running vinegar iced cubes through the disposal is an inexpensive way to clean your sink disposal. 
Range hood filter. If you have never cleaned your range hood filter, experts suggest using an auto parts degreaser with some hot water. Leave the filter in the solution for 5-10 minutes until clean, then rinse.
Inspect your fire extinguisher(s). Make sure everyone knows where your fire extinguishers live. They must be easy to access. Check gauges for adequate pressure, so when you need them they work. 
Every 4 Months
Test smoke detectors. Detectors have a "test" button. Test it; if the alarm doesn't sound, replace the batteries and test again. If it doesn't work, clean and test until it works or replace it. 
Test garage door auto-reverse. Test by placing a 2×4 on the ground where the garage door closes. When the door touches the wood, it should automatically reverse. If it doesn't reverse you must, by law, get it fixed. 
Run water and flush rarely unused toilets. This mostly means guest bathrooms, that are not used regularly. This

prevents a build up of stale water or dirt. 

Check water softener; add salt if needed. 
Every 6 Months
Give your house a deep clean. Appliances, windows, dusting every nook and cranny, attic and basement, walls and ceiling need dirt, grime and dust to be removed. Once in Spring and Autumn should see you through the busier months.
Service your oven, dishwasher, dryer, and washing machine annually if possible. A simple service can save you hundreds if not thousands of dollars. Replacing a few widgets is more cost effective than replacing your appliance with a new model because they no longer make the parts.
Vacuum your refrigerator coils. The fridge uses up to 15% of your home's total power and over time coils get dirty. You can save up to $100 a year simply by doing this every 6 months.
Clean out your pantry, kitchen cabinets and drawers. Remove appliances you no longer use or that are broken. The same goes for food stuffs; remove expired flour, old cans and bottles, old herbs, anything moldy or that has a suspicious smell. 
Spring Maintenance Checklist 
Spring Cleaning is the perfect time to focus on the exterior, preparing for the summer heat. This maintenance checklist should keep your Spring and Summer in order.
Check exterior drainage. If water does not draining away quickly, start by checking gutters. Leaves easily accumulate over winter, so remove them. Next, check your pavement. You many need to raise it so water drains away from your home. 
Clean out gutters 
Inspect home exterior. Repair chipped paint, holes in brickwork or cracks in the foundation. In many cases, silicone/caulk can fix most problems.
Air conditioning system service. This costs about $100 or less. If you prefer to DIY, use your Manual as a guide for maintenance. It will save you money and headaches in the future. Nothing is worse than your air conditioning braking down when you need it most.
Repair/replace damaged window screens. Prevent insects, mosquitoes and bugs coming into your home. Don't use duct tape. It looks sad.
Vacuum and repair your curtains, blinds or shutters. Dry clean or wash your curtains when necessary. Dust mites love thick fabric, so don't give them a play ground. Spray curtains with a mix of lavender or eucalyptus oils diluted with water to kill dust mites and freshen your curtains.
Clear dead plants/shrubs from the house. Plants can grow into cracks causing permanent damage in your foundation, walls or roof. Make sure trees don't interfere with electrical lines. If they do, they should be trimmed by a professional at all times. 
Inspect your roof for leaks, damaged tiles etc. Repair as needed; you may need a professional to replace tiles or guttering.
Summer Maintenance Checklist
The weather is perfect to;
Inspect grout in kitchen and bathrooms and repair. Replace or repair but don't leave it.
Check plumbing for leaks and aerators on faucets.
Inspect Fridge Seals and replace if they are old or faulty.
Investigate for insect problems. Ants, spiders, moths are less harmful, and fairly easy to manage, but if termites are common in your area, this handy article has inspection tips. 
Clean and repair deck/patio.  Your deck may need re-staining. Check posts and boards and repair. 
Inspect window wells. If you have a basement, you have window wells. Remove leaves, trash or animals.
Check and clean dryer vent. While the dryer is running, check that the exhaust is working. If there isn't much exhaust, check for blockages. Working at half speed is costing you money. Vacuum any lint from the hose of the dryer. 
Clean garage. The garage is often neglected. If you use it for projects, and dust accumulates, clean it more often. 
Fall Maintenance Checklist
Cold, snow, and rain can damage to your home so don't ignore your winter preparations.
Flush hot water heater and remove sediment. This prolongs the life of the heater and keeps it running efficiently. 
Prepare heating system for winter. Check seals for leaks in windows or doors; leaks are very expensive, so fix them. Open heating vents and not covered by furniture. Have your furnace serviced yearly.  
Flush outdoor hoses and store. Turn off and flush outdoor water faucets. 
Clean chimney annually.
Reseal driveway/pavement cracks. 
Buy winter salt, shovels, etc.
Winter Maintenance Checklist
Regularly check for ice dams and icicles. Don't let icicles grow, they are incredibly heavy and can cause damage if they fall and water damage is just as damaging. 
Tighten handles, racks, pulls or knobs; check locks or deadbolts on windows and doors. 
Check caulking around showers and bathtubs; repair.
Remove shower heads and clean sediment. This improves water pressure and prolongs the life of the shower head. 
Deep clean the basement. Dust, remove mold, clean windows, and remove unwanted items being stored. Check for leaks, mold or other damage. Do this once a year. 
Regular inspection helps you decide whether you can handle these repairs yourself or need the help of a professional, create a priority list and budget each one. 
Common Problems
Some common problems homeowners face on the interior of their homes are leaks, chipping or old paint, upholstery repair, and general wear and tear.
On the exterior, issues include roofing, landscaping, porch maintenance and wear and tear. The most expensive of these have to do with your roof.
Bedroom Maintenance Checklist
Often neglected, the bedroom is so important, and should move up your priority list; because your comfort is vital. Without a good night's sleep, you cannot function.
If your carpet is extremely worn, replace it. Paint your floor, add an inexpensive rug, or install the latest laminate flooring for a fresh new look.
Get a bed that your bed is big enough and comfortable. If it is very old, (10 years plus) replace it with something for a good night's sleep. Wash pillows, mattress and protector every two to three months. Replace pillows every three years. Click the image below to get a printable version.
Closet space and dressers should have good storage to help you keep things tidy, and you should always make sure you have adequate task and mood lighting. 
Bathroom Maintenance
Bathrooms are one of the most expensive rooms in the house to renovate, but if you regularly maintain your bathroom as part of your housekeeping routine, you might find that your renovating can be more decorative and cosmetic than structural.
This is the best way to reduce costs on repairs; from plumbing issues, mold, mildew, leaks, and drain clogs. Check for leaks as often as you can. Even small leaks should be taken care of quickly because mildew and mold can quickly form and once it is in and discolors your grout, its very difficult to clean it. In some cases, a professional might be necessary to remove stubborn, and often invisible mold problems.
Check under spouts, bathtubs, toilet bowls, and any pipes carrying water to your bathrooms. Loose or broken tiles can be a breeding ground for fungi as well. Replace them as soon as you notice them.
Issues in a Sitting Room
Sitting rooms can be relatively easy and cheaper to maintain. One reason is the lack of daily traffic. Most chairs or couches have a long life if they are properly taken care of. That means regular vacuuming to remove dust mites, silverfish or moths that can eat their way through fabric. If no-one has an allergy to Scotch Guard, protect your fabric furnishings, curtains and even cushions by spraying them with Scotch Guard every 6 -12 months. This will prevent liquid spills when you entertain and save you and your guests trouble and embarrassment.
Kitchen Issues
The kitchen is a hot spot of cooking, traffic, entertaining and its no surprise that it gets knocked about. The cost to upgrade and remodel kitchens can be significant, so maintenance can save you time and money.
The kitchen maintenance checklist ranges from having good sink drainage to eliminate smells to a working exhaust to remove smoke and avoid damaging your walls and cabinets. Monthly, if not quarterly, regular cleaning and maintenance can help your kitchen look great and work like the first day you got it.

You kitchen maintenance checklist should include keeping

 cabinets, storage and pantry's

 clean, and tossing expired sauces, herbs, flours and food.

Store your utensils well, and they should well for years.

Appliances like your stove, oven, microwave, refrigerator, and freezer should be properly maintained with an annual service. You won't regret it.
If you want to properly maintain your home, this homeowner's checklist of things to check should give you a good start. Keep all of these issues in mind and check them frequently to keep your dream home in the best condition it can possibly be in.